From Singapore's Changi to Qatar's Hamad, which 5 airports are so good you'll never want to leave?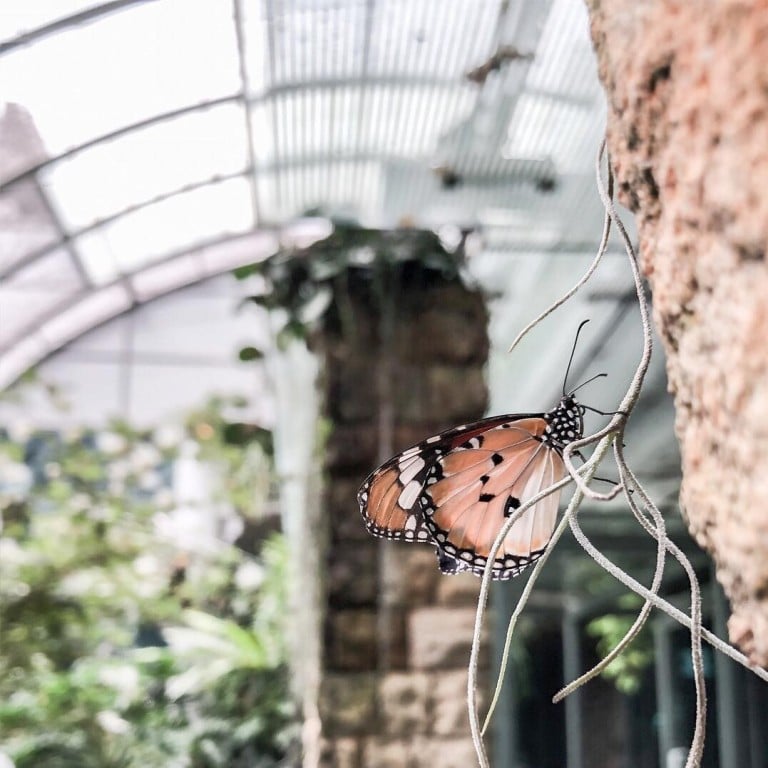 International travel is often a stressful affair. From days leading up to your departure to panicking over packing, and fumbling about as you go through long queues at airport security or immigration, the airport experience is not always fun and breezy. Thankfully, multiple airports around the world have taken matters into their hands – so much so that now there are airports you never want to leave.
Whether it's a luxury swimming pool or butterfly park, ice rink or museum,
these airports were built to impress and inspire
travellers as they go about their journeys. To get you started, here are some airports you should definitely explore the next time you're in transit there or visiting the country.
1. Changi Airport Singapore
Changi Airport Singapore is consistently voted the best airport in the world. It's simply brimming with things to do and even locals visit the airport to spend the day there. One prominent attraction includes the vibrant Butterfly Garden in Terminal 3's transit area. Home to over 40 species of butterflies, it's quite a sight as you walk through the tropical habitat. Don't forget to stop by the various breeding and feeding enclosures to witness the butterflies up close.
Besides the Butterfly Garden, you'll also find an indoor cinema where you can catch some of the latest movies and even three-storey slides for the little ones to enjoy. More recently, the airport has been gaining popularity with the opening of Jewel – a nature-themed entertainment and retail complex with plenty of attractions for everyone.
2. Hamad International Airport Qatar
Fancy a swim while waiting for your next flight? Head up to the 25-metre, temperature-controlled indoor lap pool in Qatar's Hamad International Airport. Housed within the Vitality Wellbeing & Fitness Centre, the pool is located on the fourth floor of the South Node airport terminal's public area, above Oryx Airport Hotel. After a couple of laps in the pool, you can even hit the fully equipped gymnasium and hydrotherapy tub for a holistic workout. Open to the public, you can enjoy the pool, gym and jacuzzi for just US$35.
3. Munich International Airport Germany
Travelling during Christmas but don't have the time to visit a Christmas market? Well, Germany's Munich International Airport will bring the festivities to you. During the festive season, the airport plays host to a pop-up Christmas market complete with a brewery and a giant ice rink at the MAC Forum. The space is an outdoor public area connecting Terminal 1 and 2. Expect a series of seasonal treats and plenty of good cheer, including live music performances by various local acts. How's that for adding a dose of festive joy to your travels?
4. Incheon International Airport South Korea
Want to experience Korean culture? Head to the dedicated Korea Traditional Culture Experience Center in Terminal 1 and 2 within the transit area. While there, try your hand at making traditional crafts such as HanjI, Dancheong, Najeon and folk paintings. Otherwise, enjoy the Gugak performance, a traditional Korean music performance featuring the haegeum, janggu and flute.
At Terminal 2's centre, you can watch a re-enactment of the changing of the guard ceremony typically held at Gyeongbokgung Palace in Seoul. The guards at the airport ceremony also wear bright military uniforms of the Joseon dynasty in a display of tradition and discipline. This is an eye-opener for those who have not seen such a ceremony before.
5. Vancouver International Airport Canada
Didn't get a chance to visit the Vancouver Aquarium in Stanley Park? You're in luck, the Vancouver International Airport is also home to two massive Vancouver Aquarium exhibits: a 114,000-litre aquarium housing more than 20,000 marine plants and creatures, and a separate aquarium with jellyfish. Within the larger tank, located on level three in the International Terminal, in the pre-security area, you'll be able to spot wolf eels, anemones, sea urchins and rockfish swimming about. It's truly a magical sight for marine lovers to indulge in as you wait to board your flight.
Want more stories like this? Sign up here. Follow STYLE on Facebook, Instagram, YouTube and Twitter

From the lap pool in Qatar's Hamad International Airport to the Butterfly Garden at Singapore's Changi, these are the world's best airports