Where did Vietnamese spring rolls, a culinary favourite worldwide, come from? Spoiler alert: it's not Vietnam
Popular globally, the Vietnamese spring roll is one of the cuisine's most recognised dishes.
They may appear simple, but these rolls showcase a flawless culinary technique with texture and contrasting flavours, which, when combined, become much more than the sum of their parts.
The word gỏi cuốn in the south, nem cuốn in the north and bánh cuốn in central Vietnam are referred to in English as fresh spring rolls, summer rolls or cold roll, often with the word "Vietnamese" at the beginning.
"Aside from pho and banh mi, gỏi cuốn is one of the most iconic of Vietnamese dishes. Strictly speaking, it is a fresh roll made with rehydrated rice paper. Broadly speaking, the term spring roll can also include rice paper rolls that have been deep fried," says Peter Cuong Franklin, chef/owner of Anan Saigon and Nhau Nhau, both in Ho Chi Minh.
Like all spring rolls, its origin is Chinese and was given the name because they were originally filled with seasonal spring vegetables.
"The dish may have originated from China, but has been modified to fit Vietnamese tastes," says Franklin, who grew up in Da Lat, in the southern Central Highlands.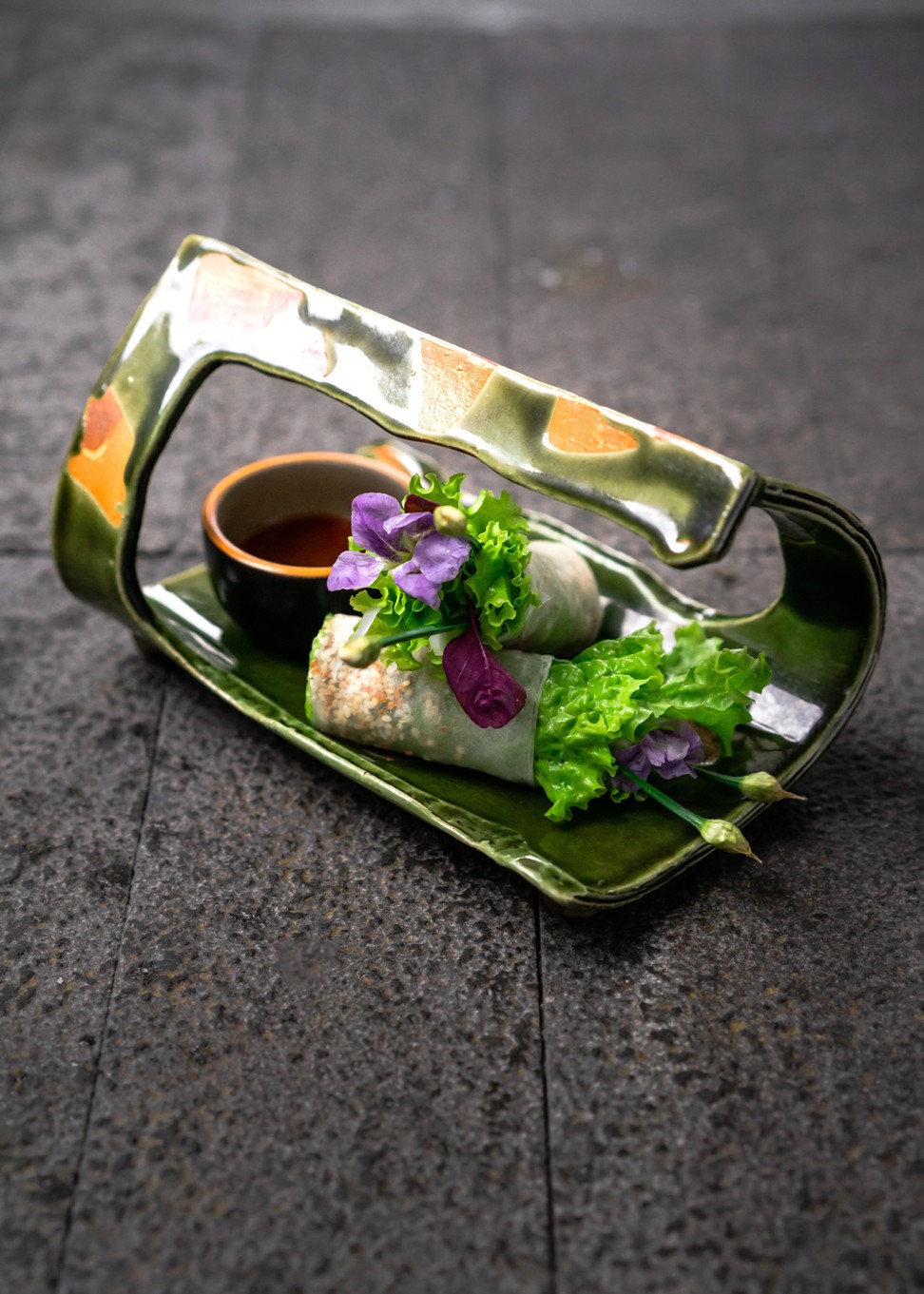 Like all of Vietnamese cuisine there are regional differences. At its core, it consists of rice paper, softened in water that is rolled around a filling of rice vermicelli, raw vegetables and fresh herbs (Vietnamese basil, coriander and mint), with a protein, such as roast pork or prawns, and served with a dipping sauce.
"While ingredients can vary, I think an abundant amount of fresh herbs, a flavourful dipping sauce and good-quality Vietnamese rice paper are, for me, the key factors for a good Vietnamese gỏi cuốn ," says Franklin.
He adds: "The core is the rice paper which varies from region to region due to the type of rice used and [the] technique for making it, which produces a variety of textures and flavours." For example, the rice paper from Hanoi tends to be thinner and more delicate, whereas in the south it is thicker with a chewier texture because of the addition of tapioca starch.
Completing the dish is the dipping sauce, and each region has its own preferred options says, Hien Huynh, lead chef at The Nam Hai Cooking Academy, Four Seasons Resort The Nam Hai, Hoi An.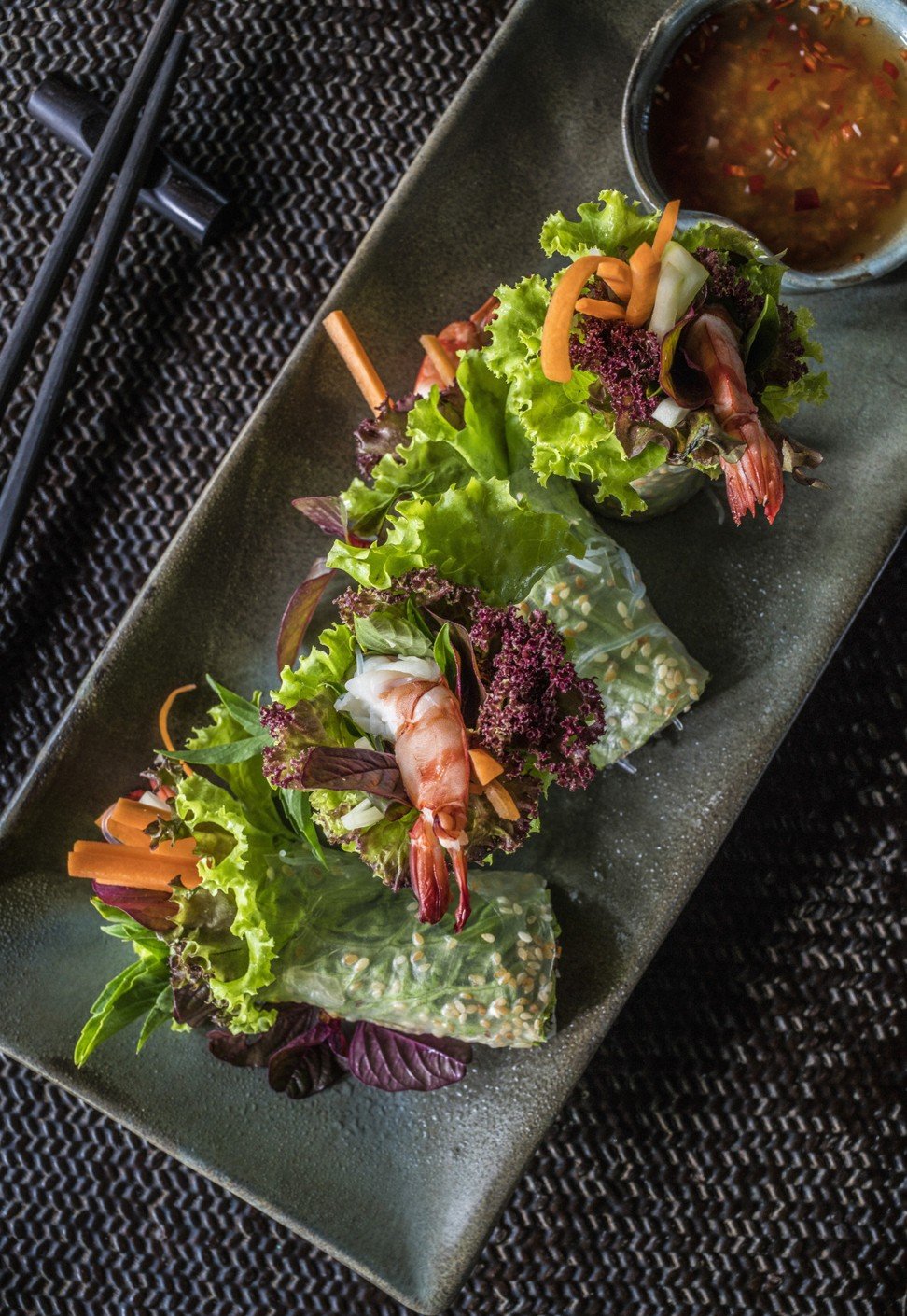 "For example in the north, it is nước mắm pha, a combination of fish sauce, lime juice, garlic, chilli, water and sugar, while in central Vietnam a peanut sauce called nước lèo is served."
In the south, says Hien a variety of sauces can be served. This includes tương xào (Vietnamese fermented bean paste and soy sauce, similar to hoisin), mắm nêm (a pungent sauce made with fermented anchovy, crushed pineapple, sugar, lemon juice, bird's eye chilli, lemongrass and garlic), and nước chắm (fish sauce, lime, sugar, garlic and chilli).
Franklin adds: "Dipping sauces vary from region to region due to a variety of factors, including the fish used. In general, sauces in the north are much lighter with less fish sauce, and the addition of vinegar and little or no chilli. In the south it's bolder and stronger."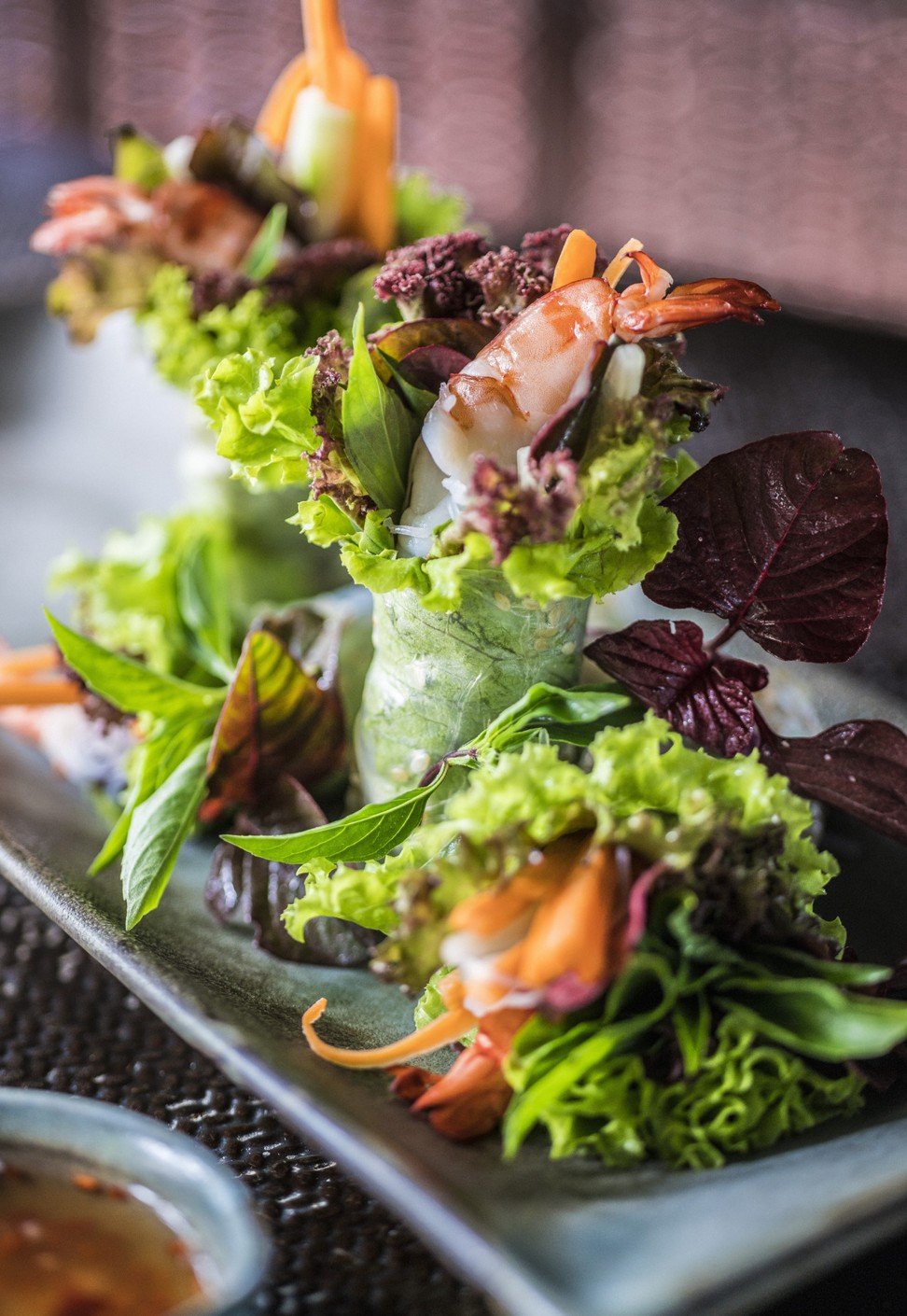 Chefs also put their own twists on sauces. "The secret to our nước mắm sauce is to heat the fish sauce, adding the sugar, reducing before allowing to cool. We then add the other ingredients. The resulting sauce is thicker and glossier, with a fuller flavour," says Hien.
For the filling Hien says: "We use herbs [mint, basil and coriander] sourced from our on-site farm, shredded carrot, soft lettuce, julienne cucumber, vermicelli, locally-harvested prawns and for extra texture and flavour, crispy shallots and toasted sesame seeds."
At Anan, Franklin serves three options. This includes a vegetarian summer roll: tofu, spring onion, cucumber, pickled carrot, with a soy sesame sauce, and a classic prawn summer roll with grilled prawn, vermicelli, bean sprout, pickled carrot, fresh herbs and a nước chấm sauce. He also serves the thoroughly modern, deep-fried foie gras imperial roll filled with pork, black truffle, herbs and a nước chấm sauce.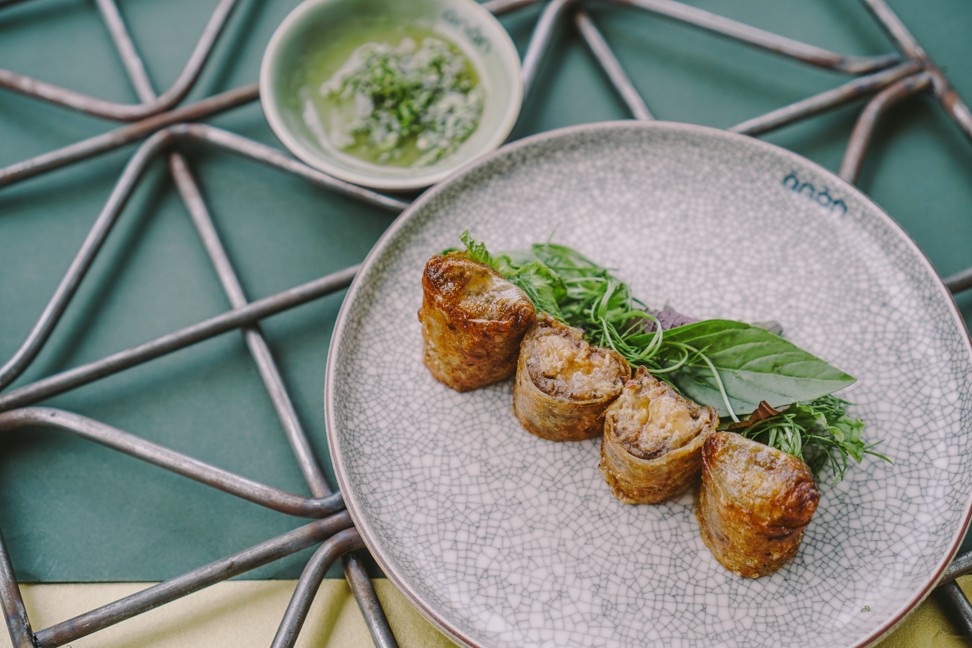 Commenting on its global popularity Franklin says: "They are delicious, fresh and healthy, and so fit well into the contemporary way of eating."
Hien adds: "Freshness is the key factor. Despite modernisation, many people in Vietnam still go to the market early every day to buy produce harvested the night before. And in keeping with the freshness as a key factor, the rolls should be prepared on the day of consumption. Prepared ahead the rice paper will dry out and the filling can become soggy. So in a way these rolls represent a snapshot of Vietnamese local life."
Want more stories like this? Sign up here. Follow STYLE on Facebook, Instagram, YouTube and Twitter .

Given the name because they were originally filled with seasonal spring vegetables, these fresh rice paper rolls from Vietnam are a favourite dish worldwide