5 recent LGBTQ+ movies that have made an impact – and how Angelina Jolie is influencing the conversation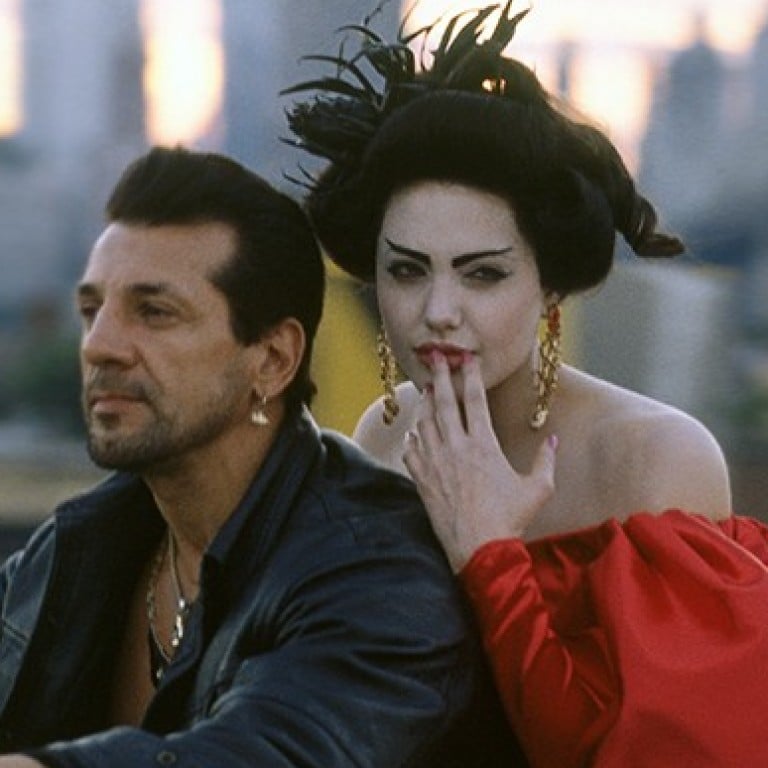 No art form has the ability to shape contemporary mainstream opinion like cinema. An immersive blend of picture, sound and storytelling – best enjoyed in a darkened room without distraction – films invite viewers into alternative realities more effectively than books, music or paintings can hope to: the best movies are like empathy-conjuring machines, framing societal issues and shattering preconceptions by putting viewers inside the heads and circumstances of characters they may never have been able to imagine – or even tolerate.
Nowhere might that be truer than when it comes to LGBTQ+ minorities. A highly marginalised, deeply stigmatised community, cinema offers a relatable window to otherwise unknowable lives. In the past few years LGBTQ+ stories have become increasingly commonplace on cinema screens globally – evidenced by the five international titles belowas filmmakers have responded to, and often helped inspire, a greater mainstream acceptance and understanding of
queer lives and voices
.
This recent global wave of LGBTQ+ storytelling builds on the energy and influential example of earlier door-opening landmarks – most notably French lesbian romance Blue Is the Warmest Colour, the controversial winner of Cannes Film Festival's top prize Palm d'Or in 2013, as well as the unlikely attention afforded to Tangerine (2015), a movie starring two trans women of colour that was shot entirely on an iPhone.
The Oscars' snub of Queer Palm-winning female romantic melodrama Carol, in 2016, undoubtedly informed the Academy's decision to hand the Best Picture statue to Moonlight, a coming-of-age exploration of sexuality and identity, a year later (sorry, La La Land).
A hat tip must also go to braver, earlier, trend-bucking outliers, most memorably Ang Lee's blockbuster cowboy romance story
Brokeback Mountain
(2005), while further back was
Gia
(1998), an HBO biopic of America's first openly gay supermodel Gia Carangi, who died of Aids aged 26. Carangi was played by a then relatively-unknown
Angelina Jolie
, who would go on to be a most supportive mother of daughter
Shiloh Jolie-Pitt
, her first biological child with ex-husband Brad Pitt, who this year came out as gender fluid – a high-profile association also helping drive the conversation forward off screen.
The fact the following five movies have all emerged, from five different countries, within the past three years reflect a major shift in both filmmakers' daring, and the important role cinema has to play in driving the LGBTQ+ conversation forward. And the fact that most of these movies occupy a period setting only helps reinforce how far we've come in that time – but we all know there's so much further to go.
Call Me by Your Name (2017)
This achingly beautiful coming-of-age drama navigates the smoulderingly illicit romance of a 17-year-old boy and a 24-year-old graduate student, temporarily employed by the boy's father as a live-in research assistant. If that sounds like a potentially exploitative dynamic, it's a testament to Italian filmmaker Luca Guadagnino's measured poise, delicately unravelling the passion through shared glances and unsaid gestures, rather than bold declarations or explicit acts.
Based on André Aciman's 2007 novel of the same name, the action – or lack thereof – unfolds over a long, lazy summer of 1983 in northern Italy. Scorching, topless days pass in pent-up sensuality; reading, swimming and wandering, an ode to leisure, lust and self-reflection under the sunshine. The gawkish, teenage musical prodigy is played by the awkwardly excellent Timothée Chalamet, while as the jockish graduate Armie Hammer avoids hamming it up in a career-best performance as the visiting American playboy.
Shot in English, Call Me by Your Name was a co-production between host Italy, alongside Brazil and the US, where it was nominated for four Academy Awards, including Best Picture, while James Ivory took the Oscar statue for Best Adapted Screenplay. The final scene will leave you breathless.
A Fantastic Woman (2017)
Chile's winner of last year's Best Foreign Language Film Oscar is a gripping, heartbreaking story of a young transgender waitress and singer, Marina, living in Santiago with her older partner, Orlando – who dies suddenly at the film's outset. Distraught and alone, she must now face the sneering judgemental gaze of a pitiless, prejudicial society. Of a police force who attempt to assign blame. And of Orlando's transphobic family – who harass, bully and conspire to strip her of her home, steal her dog and block her from the wake and funeral of her cohabiting partner. The basic human right of dignity is conspicuously denied, time and time again. Yet every single scene feels tragically real and wholly imaginable.
Directed stunningly by Sebastian Lelio, the film's tragic story is brought to vivid, gut-wrenching life only by its staggering lead. Marina is played with tender grace by actress and mezzo-soprano Daniela Vega, who last year was named one of Time's 100 most influential people in the world, after becoming the first transgender person in history to serve as a presenter at the Academy Awards ceremony.
Adam (2019)
The premise of this breezy-but-weighty coming-of-age comedy sounds as ridiculous as it does misjudged and liable to offend: A 17-year-old loner spending the summer in New York, staying with his lesbian student sister, preposterously pretends to be transgender to pursue a relationship with a gay girl. First-time director Rhys Ernst's light touch but empathetic attention to detail somehow pulls it off, conjuring a story which is as charmingly funny as it is nuanced and eye-opening. The central performance of Nicholas Alexander as the eponymous Adam is played with a naive gullibility, devoid of calculation or hostility; navigating a world he fell into haplessly, but respects, not exploits.
Like most movies on this list, time and place is key: The scene is 2006, a pivotal moment in the LGBTQ+ struggle which the director lived through in the city as a trans male, as he told an audience when Adam screened at Sundance Film Festival: Hong Kong.
Tragically, despite receiving largely strong reviews, Adam holds an audience score of just 2.1 out of 10 on database IMDB, after being maligned by online haters of its controversial subject matter and plotline, which is based on scriptwriter Ariel Schrag's earlier novel of the same name.
Girl (2018)
The true story of transgender Belgian ballet dancer Nora Monsecour inspired this claustrophobic semi-fictional portrait of 15-year-old Lara Verhaeghen, who is as intent on pursuing a career on the stage as she is completing her forthcoming sex reassignment surgery. Equally compelling as its depiction of the rigours of training at a prestigious Antwerp dance school is the picture first-time director Lukas Dhont paints of a progressive state system and nurturing family; Lara regularly visits supportive doctors and psychiatrists, and enjoys the inexhaustible patience and understanding of single father Mathias. Prejudices rear their head only flittingly; Lara's greatest enemy is her own adolescent impatience, inspired by an existential discomfort with the gender she was born with.
Girl was awarded with four prizes upon its Cannes premiere, including the Queer Palm, despite a deeply troubling coda which isn't just horrific to watch, but one worries could set a disturbing, life-threatening example to viewers in the reckless act it implicitly reinforces. Meanwhile there has been much controversy about the "misleading" depiction of hormone treatment, and the unsettling obsession with the trans body – Monsecour herself weighed in with an essay, proclaiming that "those criticising Girl are preventing another trans story from being shared in the world, and are also attempting to silence me and my trans identity".
BPM (Beats per Minute) (2017)
Set in Paris during the Aids epidemic of the 1990s, defiant French drama BPM remembers the radical efforts of awareness organisation Act Up's vital and creative work to highlight HIV prevention, drawn from the passionate personal experiences of former militant activist Robin Campillo and co-screenwriter Philippe Mangeo. But Campillo doesn't just painstakingly paint the milieu – a too-recent time when prejudice and misunderstanding was rife and government action sluggishly indifferent – he zeros in on the lives of a handful of activists, and the human stories that drive their struggles. As policy and strategy is debated, relationships build and tremble, heartbreakingly, as lives hang in the balance.
Winner of dozens of trophies, including six César Awards and the Grand Prix at Cannes in 2017, BPM enjoys a near-perfect critical rating of 98 per cent on aggregator Rotten Tomatoes, and will doubtless serve as an important historical touchstone for generations to come. A document of how far we've come, it should only act as a reminder of the progress which still needs to be made.
Want more stories like this? Sign up here. Follow STYLE on Facebook, Instagram, YouTube and Twitter .

From international Oscar winners Call Me by Your Name and A Fantastic Woman to art house success stories Adam, Girl and BPM (Beats per Minute) – here are 5 brilliant LGBTQ+ films from the past 3 years you need to see