Love in the time of coronavirus – 8 steps to have the most romantic Valentine's Day at home in Hong Kong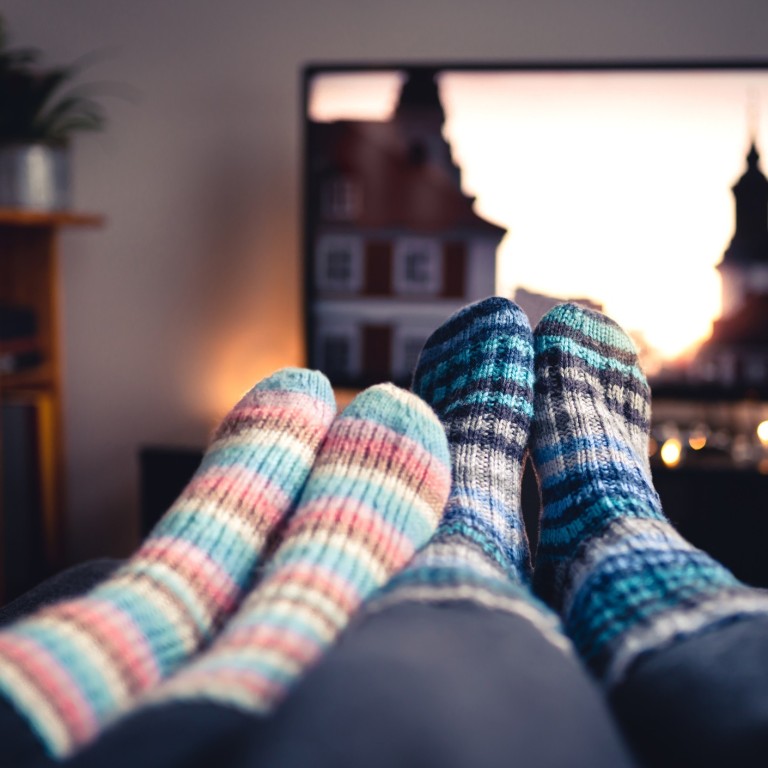 Ooh la la, love is in the air. And so is coronavirus, according to health reports. So, if you don't fancy going out for a Valentine's Day celebration this year, or you find that face masks get in the way of a romantic French kiss, why not celebrate V-Day at home?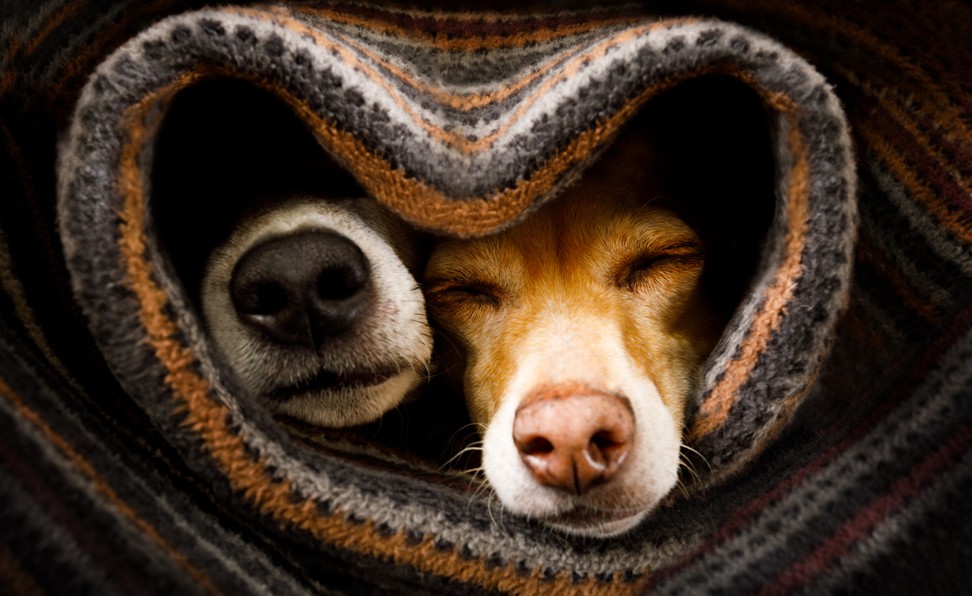 We've laid out an eight-point plan for loved-up Hongkongers to spend the perfect romantic night in. And if you can't make all eight, fear not: each idea is associated with one of the five love languages (words of affirmation, gifting, quality time, acts of service and physical touch) so you can zero in on what your lover really needs for their love tank to be full.
Yes, grab some flowers for Valentine's Day
Love language: Gifting
It may seem a little clichéd, but it is a must on the most romantic day of the year. For something a little different, check out Pause Rewind & Fastforward, a Hong Kong florist that makes gorgeous handmade dried flower arrangements.
Pause Rewind & Fastforward, Shop 3, 50-56 Flower Market Road, Prince Edward, Hong Kong (and other locations)
A raunchy Valentine's card
Love language: Words of affirmation
The Lion Rock Press makes adorable Valentine's cards that are infused with local flavour. Playful illustrations of dim sum in a steamer basket, a pair of century old eggs, and Hong Kong French toast are paired with some pretty fantastic puns.
The Lion Rock Press, 25/F Arion Commercial Centre, 2-12 Queen's Rd W, Sheung Wan, Hong Kong
Make sure you feel as sexy as Rihanna
Love language: Gifting
Just because you're stuck in the house doesn't mean you can't look sexy as heck. For all those lovely ladies who live for lingerie, the inclusive
Savage x Fenty
collection by Rihanna ships to Hong Kong.
For something with a little local brass, Raven + Rose offers lingerie for "whiskey drinking and reckless" women, according to their website. Roar!
Raven & Rose Lingerie, 5A, Gough Plaza, 33 Gough St, Central, Hong Kong
Hire a private chef
Love language: Acts of service
If you're absolutely useless in the kitchen but you're desperate to impress your loved one with a mind-blowing menu, MobiChef offers Hongkongers a private dining experience with some of the most talented chefs around.
One such chef is the award-winning Horace Yung. A decadent sample menu (HK$1,680 per person) includes traditional Japanese appetisers and desserts, at least five different types of sashimi (including chutoro and otoro, fatty tuna) and sushi, as well as simmered seasonal kobako kani crab.
Menus for vegetarians, vegans and other dietary restrictions are also available on the MobiChef App.
Make room for dessert
Love language: Gifting
This Valentine's, patisserie Lady M will be offering their Black Pink Checkers cake in six-inch sizes, perfect for two people to share. The cake is a chessboard of charcoal chocolate and vanilla sponge with strawberry cream cheese frosting.
The paper-thin crepe cakes – like the Signature Mille Crepe cake (HK$450) – are also available in six-inch sizes too. Just remember to pre-order a few days in advance!
Lady M, Shop C, G/F, 1-3 Cleveland Street, Food Street, Fashion Walk, Causeway Bay, Hong Kong (and other locations)
Put on a romcom
Love language: Quality time
There are some nights that call for a romantic comedy film – and Valentine's is one of those nights. No critical thinking or existential reflection is required; a good romcom should allow the audience to laugh along for a couple's meet-cute, their (ultimately) trivial obstacles, and happy ending.
The general rule-of-thumb is to stick to romcoms from the 90s and early noughties. And for audiences who are sick of watching Hollywood romcoms that only focus on heteronormative stereotypes: the LGBTQ+-oriented films Kissing Jessica Stein (2001), Imagine Me & You (2005) starring Lena Heady, and the romantic teen comedy Love, Simon (2018) might be worth a watch.
Light some candles
Love language: Physical touch
If need be, clean out the cat litter, the dirty baby diapers, or give the doggo a wash – and set the mood for love with some scented candles.
For Valentine's Day, local candlemakers Carroll & Chan recommend Red, Red Rose, a candle that imbues fragrant rose and the woody Asian oud for a warm, sultry scent.
Play a game
Love language: Quality time/Words of affirmation
What else is there to do at home with your partner other than play a titillating game of Scrabble?
If you're not a cunning linguist then Amazon offers a ton of couples-oriented card games and board games. Talk Flirt Dare is one highly rated card game. Perhaps most importantly, it gets your partner off their phones so you can spend some, ahem, quality time together …
Love language: Physical touch
Unfortunately, if you were not one of the panic-buyers that pulled toilet rolls, bags of rice, hand sanitisers and boxes of condoms off the supermarket shelves, you might not be able readily get what you need for a safe and consensual evening in. (Even those
Saint Laurent monogrammed condoms
are sold out worldwide.)
But perhaps check out Wanta on Lyndhurst Terrace, Central, for some other intimate ideas. Avec Amour, which offers delivery to Hong Kong, also has a few pieces that cater to different kinks and fetishes.
Wanta Gifts & Intimate Ideas, G/F, No. 56 Lyndhurst Terrace, Central, Hong Kong

If you don't fancy going out for V-Day – and who does amid the coronavirus fears? – that doesn't mean you can't have a thoroughly fulfilling dose of romance in the comfort of your own home