Are Wong Kar-wai's new 4K restorations better than the originals? With fresh cuts of In the Mood for Love, Chungking Express and more, is the new Criterion Blu-ray box set worth shelling out for?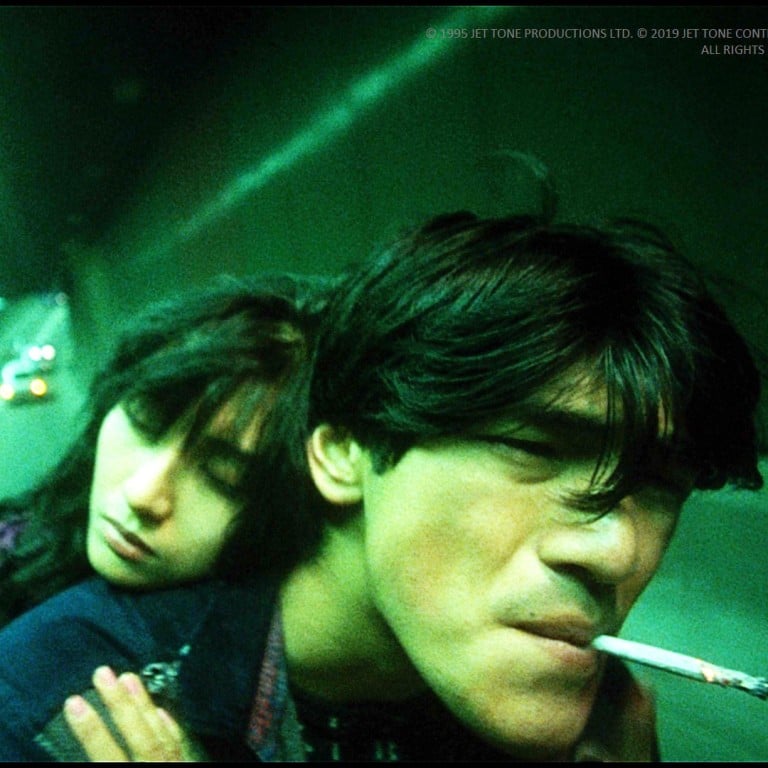 It's not unheard of for directors to tweak their creations. Many films have a director's cut and some filmmakers go even further. George Lucas has tweaked his original Star Wars trilogy so extensively it has sparked a fan movement to preserve the originals; comic book lovers are eagerly awaiting Zack Snyder's "Snyder Cut" of DC's Justice League, which promises to be significantly different to the version finished by Joss Whedon; there are now several quite radically different versions of the sci-fi classic Blade Runner; and in 2019 after Apocalypse Now (153 minutes) and Apocalypse Now Redux (203 minutes), director Francis Ford Coppola crafted the Apocalypse Now Final Cut (183 minutes).
It's one thing for big studio productions to be updated over time, but it's relatively rare for art house films to be altered in the same way. But
Hong Kong auteur Wong Kar-wai
is bucking that trend.
Following the reveal last year of a 4K-restored version of
Wong's near-universally acclaimed masterpiece
In the Mood for Love
, restorations have followed for all of the director's films with the exception of his most recent feature,
The Grandmaster,
the previously updated
Ashes of Time
and 2007's
My Blueberry Nights
.
Seven of the new cuts have been gathered in the Criterion Blu-Ray box set, titled World of Wong Kar Wai, and released on March 23.
While working on these restorations, Wong has made a variety of changes. The director's debut, As Tears Go By, and 2046, Wong's pseudo-sequel to In the Mood for Love, are unchanged except for the shiny new visuals of Wong's 1988 debut, which has never looked better.
Of the more noteworthy changes made to his other films, Wong has written in his director's note: "During the process of restoring the pictures … we were caught in a dilemma between restoring these films to the form in which the audience had remembered them and how I had originally envisioned them. There was so much that we could change, and I decided to take the second path as it would represent my most vivid vision of these films."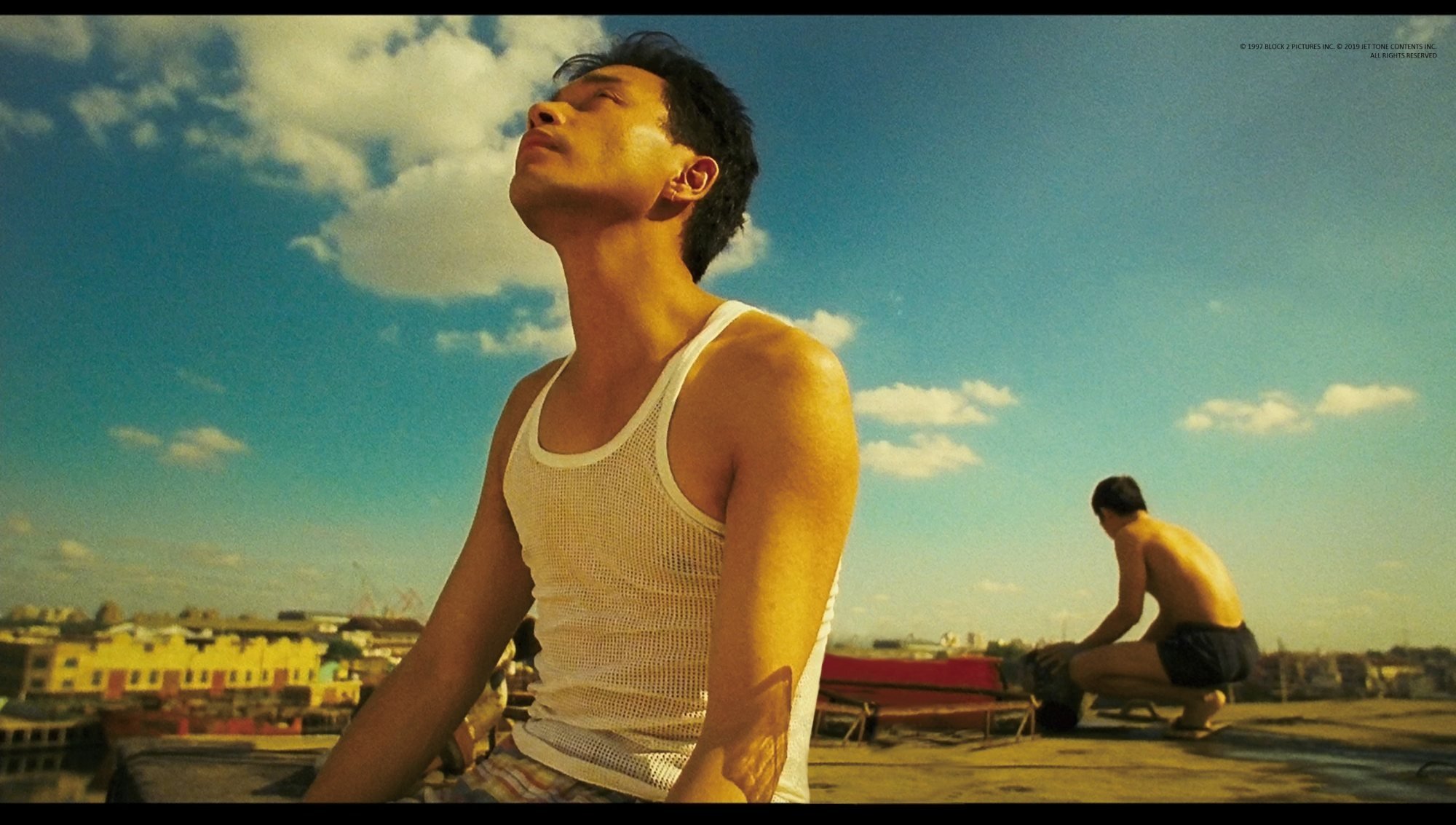 Despite talk of a new "vivid vision" for his work, some of Wong's creations have only received minor tweaks. Both Wong's international breakthrough successes Chungking Express and In the Mood for Love have had their aspect ratios adjusted – from the 1.85:1 of previous home releases to their original theatrical ratio of 1.66:1 – and had their sound remixed.
Although not mentioned in Wong's own press release regarding these restorations, the colours have also been updated for the new releases of these two films.
In previous releases Chungking Express had a brighter, more stark appearance, one fitting for the harshly lit locations – the Midnight Express diner, 7-Eleven – where much of the film takes place. The new colours are more even and natural, but lack the fluorescent look that was appropriate for much of Chungking Express.
A greener tint is now present in
In the Mood for Love.
Although the change adds a certain nostalgic wash to the visuals, it also muddies many of the vibrant colours that infuse the film, in particular the vibrant patterns on
Maggie Cheung's famous cheongsams
.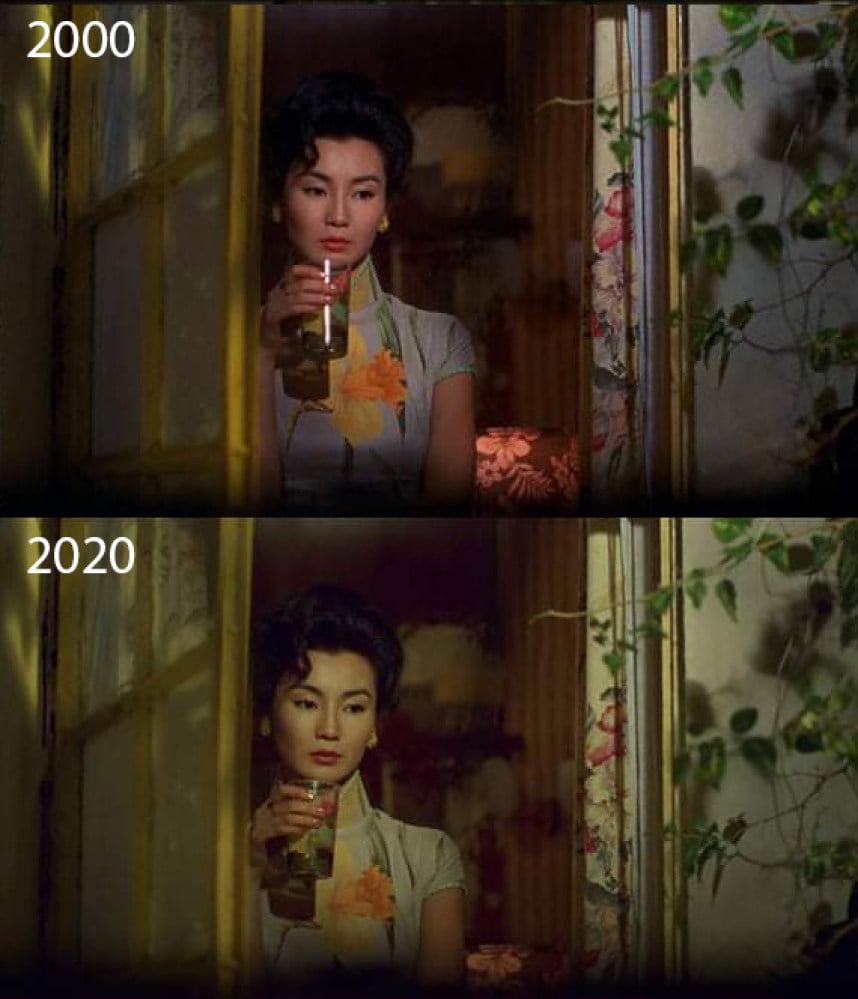 A similar green tint is prevalent in the new
Days of Being Wild
, otherwise largely unchanged in these restorations, but
Wong's longstanding director of photography Christopher Doyle
reportedly said the film was meant to have a green look – something absent in most home releases apart from the Japanese DVD. The change is fine for the most part but it is notably excessive in a handful of scenes.
Wong's
Happy Together
, for which he won best director at the Cannes Film Festival, has been on the receiving end of minor cuts – although Wong claims they were enforced by necessity as certain original negatives of the film were lost in a fire. The result is that some of
Tony Leung Chiu-wai
's voice-over monologues have been shortened. The affected sequences are far from ruined, with the director assuring fans that "we managed to restore most of the scenes to better quality".
However, Wong's inadvertent claim that there is not a single duplicate negative in existence anywhere in the world seems dubious. Had he wished to, it is likely the scenes could have been fully restored – films can and have been restored from interpositives and release prints. It seems more likely that Wong wanted to leave these scenes slimmed down.
The film with the most significant changes is Fallen Angels. Released in 1995 as a slightly more experimental continuation of Chungking Express – the hitman storyline was originally conceived as a third strand for Wong's previous film – every shot of Fallen Angels has been retouched.
Alongside Doyle Wong has, as with Chungking Express and In the Mood for Love, colour-graded the film in a completely different tone. Certain shots originally in colour have been transformed to black and white, while selective colouring has been undertaken in other scenes, too.
Most notable of all is Fallen Angels' new aspect ratio. This film is famous for its slightly distorted appearance due to the use of a super-wide angle 6.5mm camera lens during filming. For this restoration Wong has changed the aspect ratio in a significant manner, switching it from 1.85:1 to 2.39:1. The result is that each shot of the film is now cropped closer and looks squished and deformed compared to the former presentation.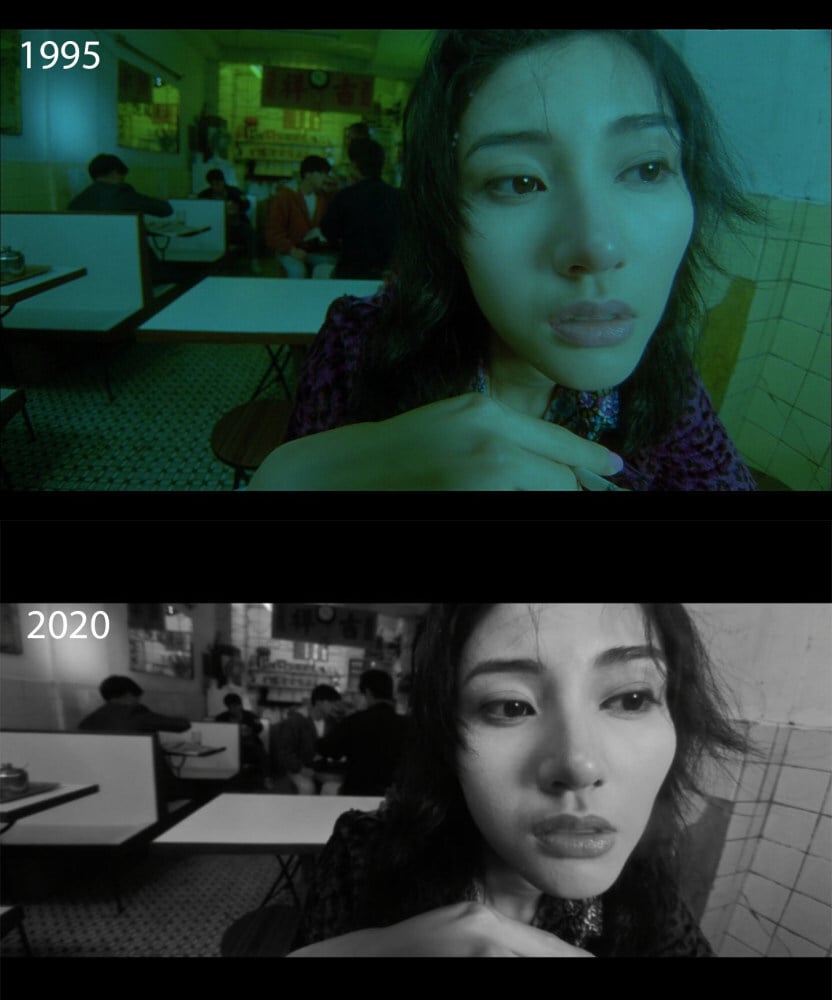 Wong says the film's new ratio is "originally what I had intended to release the film in" but the new aspect ratio and attendant crops have received mixed reviews. To some it enhances the awkward spatial set-up of the film, while to others it is pure vandalism.
"People like you are hung up on freshness," exclaims Takeshi Kaneshiro in Chungking Express, but whether these new versions are better or worse than the originals is up for debate.
Even before this collection Wong's oeuvre was littered with numerous different editions of his films – there are three different cuts of The Grandmaster varying from 130 to 123 to 108 minutes long; the "Hong Kong" cut of Chungking Express is four minutes shorter than the international version; Ashes of Time Redux varies significantly from the Ashes debuted in 1994; the Japanese version of Happy Together has its own tweaks; an extended cut of Days of Being Wild is being released as an extra alongside the new restoration. All these different versions exist – and that's without counting things like the original Cannes' cuts of 2046 and The Grandmaster, which were heavily revised before public release.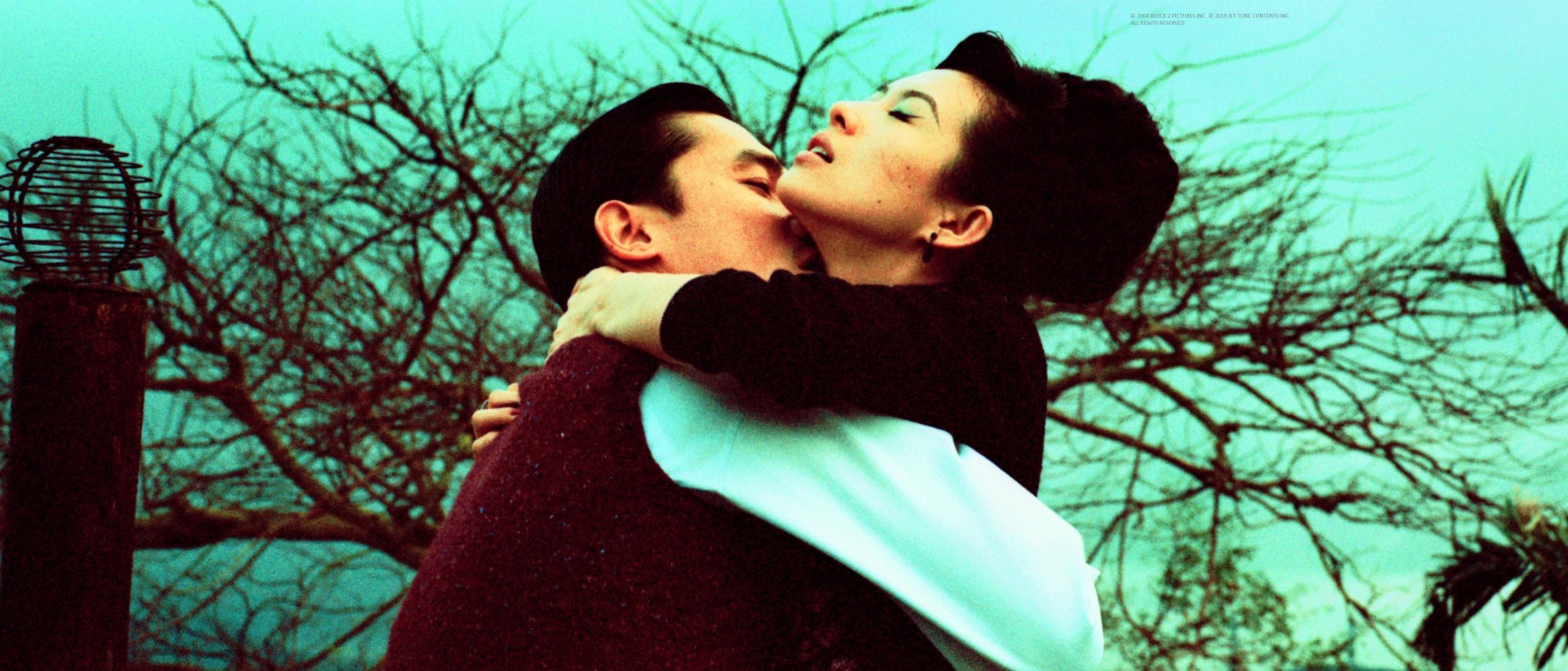 What then counts as the "definitive" version of nearly any Wong Kar-wai film? Wong himself seems unsure. For these restorations he wrote: "As the saying goes: no man ever steps in the same river twice, for it's not the same river and he's not the same man.
"Since the beginning of this process, these words have reminded me to treat this as an opportunity to present these restorations as a new work from a different vantage point in my career.
"Having arrived at the end of this process, these words still hold true. I invite the audience to join me on starting afresh, as these are not the same films, and we are no longer the same audience."
Just as Chow Mo-wan changes from hesitant lover In the Mood for Love into a wandering playboy in 2046, so it seems that Wong's films will continue to evolve over time – as they already have done.
Want more stories like this? Sign up here. Follow STYLE on  Facebook,  Instagram,  YouTube and  Twitter.

George Lucas' Star Wars trilogy is very different today, Zack Snyder is doing a 'Snyder Cut' of DC's Justice League and Blade Runner has multiple versions
Hong Kong filmmaker Wong Kar-wai has brought the trend to his art house films, and he and Christopher Doyle state that some are closer to their original visions