From David Bowie to Bruno Mars, old Hong Kong's tailors made suits for them all – even Giorgio Armani paid a visit to Sam's Tailor in Tsim Sha Tsui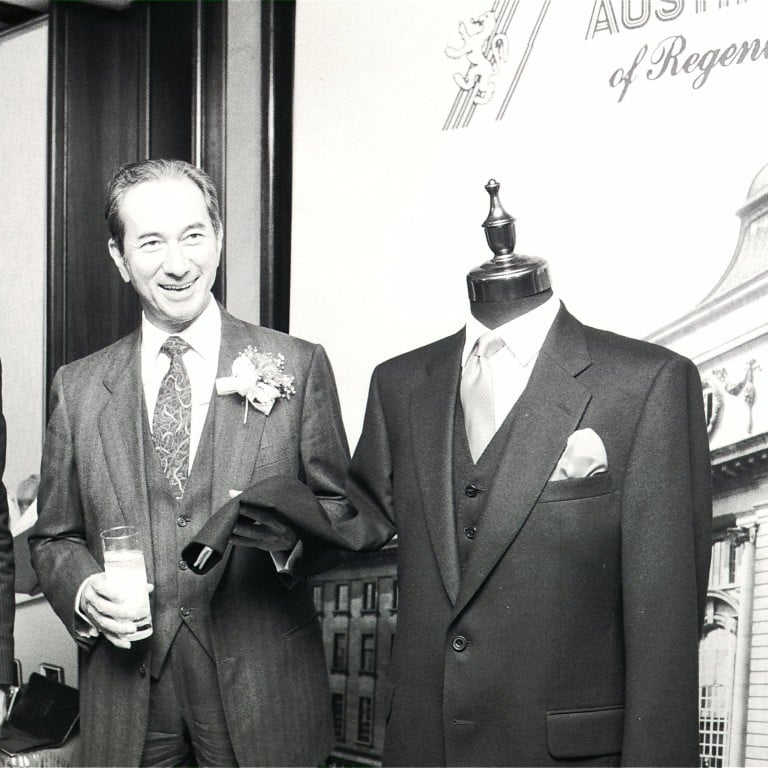 The historical events that led to the founding of Hong Kong are also at the root of the city's tailoring culture. It all goes back to the 19th century, the period explored in James Clavell's epic doorstop of a novel, Tai-Pan, published in 1966.
When China-based British and American entrepreneurs began to accumulate fortunes in the opium trade, tailors from the UK saw the potential for profit catering to these newly affluent individuals. 
Sailing east and plying their trade in Shanghai, Ningbo and other treaty ports on the mainland, these globetrotting tailors trained up Chinese employees in the Western styles of cutting, stitching and shaping of cloth. Many adept locals eventually established their own tailoring businesses and taught their own apprentices.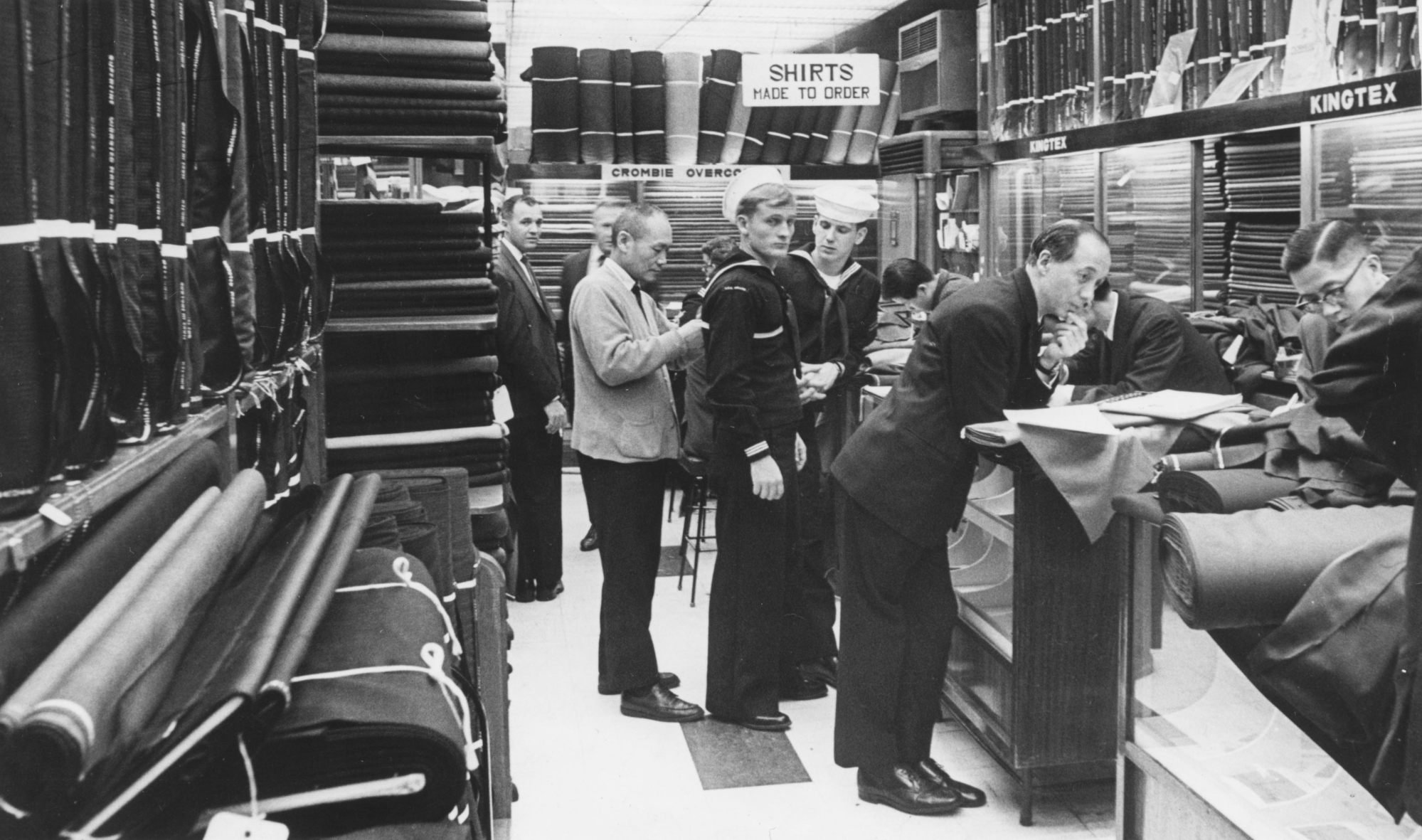 Some decamped to Hong Kong when, in the wake of the Opium Wars, a British Crown colony was founded, bringing with it a sizeable British population, possessing growing wealth and an appetite for sartorial finery (not to mention a mighty thirst for gin and tonic).
In the late 19th and early 20th century, Russian engineers and labourers came to northern China, building the railways that would facilitate trade between Moscow and the Middle Kingdom. They were accompanied by soldiers, merchants, artisans and craftspeople, including tailors, who passed their skills on to local hirelings, just as the British in Shanghai had done. 
Between one to two million people are believed to have fled Russia during the revolution of 1917 to 1923, thousands of them arriving in Shanghai. Among their number were numerous members of the aristocracy and bourgeoisie who had been the core clientele of Russia's better tailors – plenty of whom joined their customers in choosing exile rather than life under the Soviets.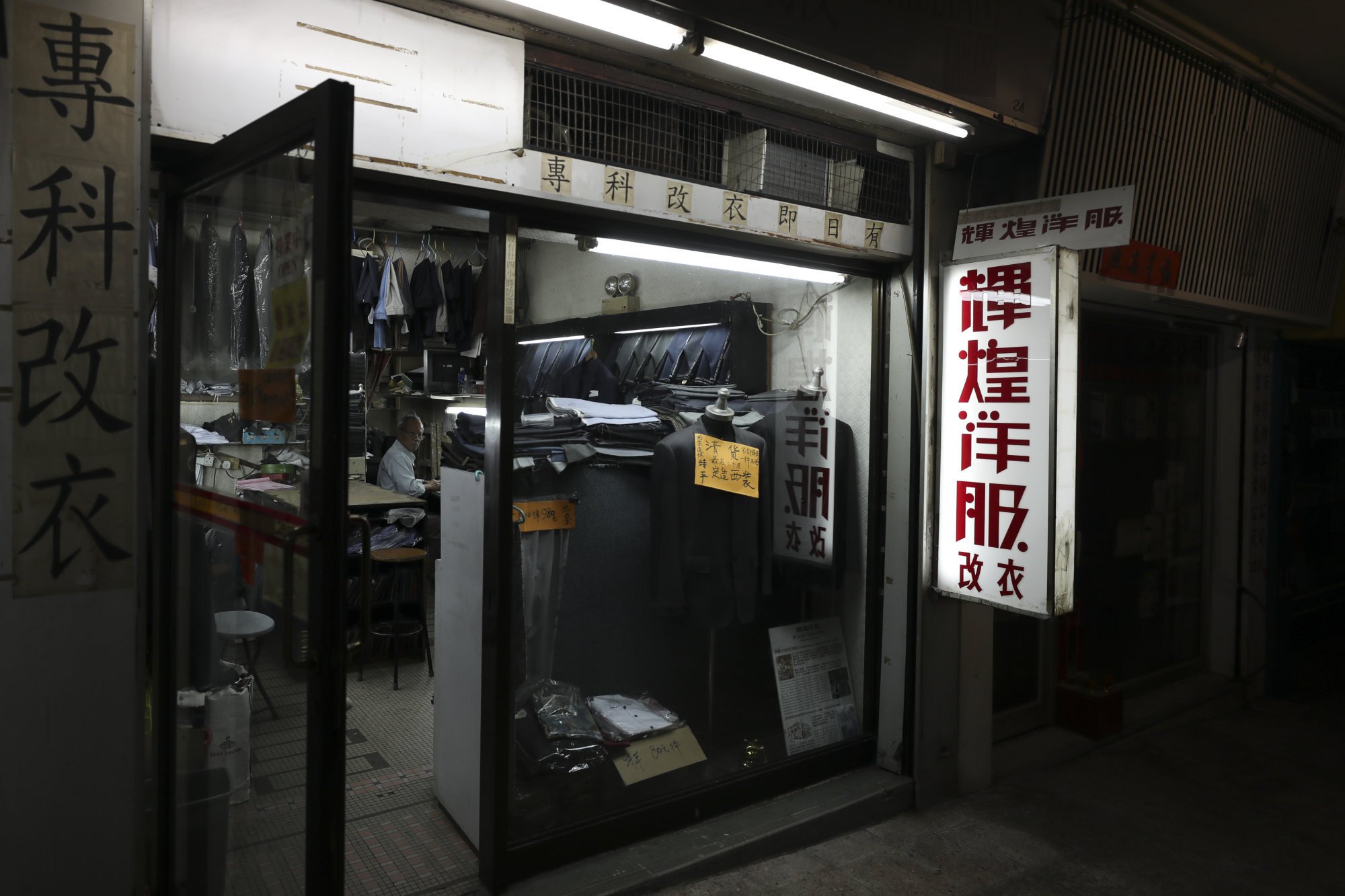 Shanghai remained an important commercial trading centre between east and west in the years leading to the Second World War, with a large British and European community. These expats were dressed by expert Shanghainese tailors, renowned for their superb skills and known as the "Red Gang" (a nod to the red hair of their Celtic customers). Their style of construction involved painstakingly pressing garments to create curvature and give jackets a full, proud chest, which suited the Caucasian form.
Tailors of the Red Gang would complete three years of formal study, beginning in their early teens, before apprenticing for an established tailor and undergoing many years of practical training, learning key aspects of the British, Russian, Japanese and traditional Chinese sartorial arts. 
With the Japanese occupation during World War II and subsequent Chinese Communist Revolution, Shanghai's expat community either returned home or moved to more welcoming parts of Asia – predominantly Hong Kong. Their skills were not merely useless but a potentially life-threatening sign of "decadent bourgeois affectation" in Mao's China, so Shanghai's tailors swiftly followed their clients to the safety of the harbourside British colony.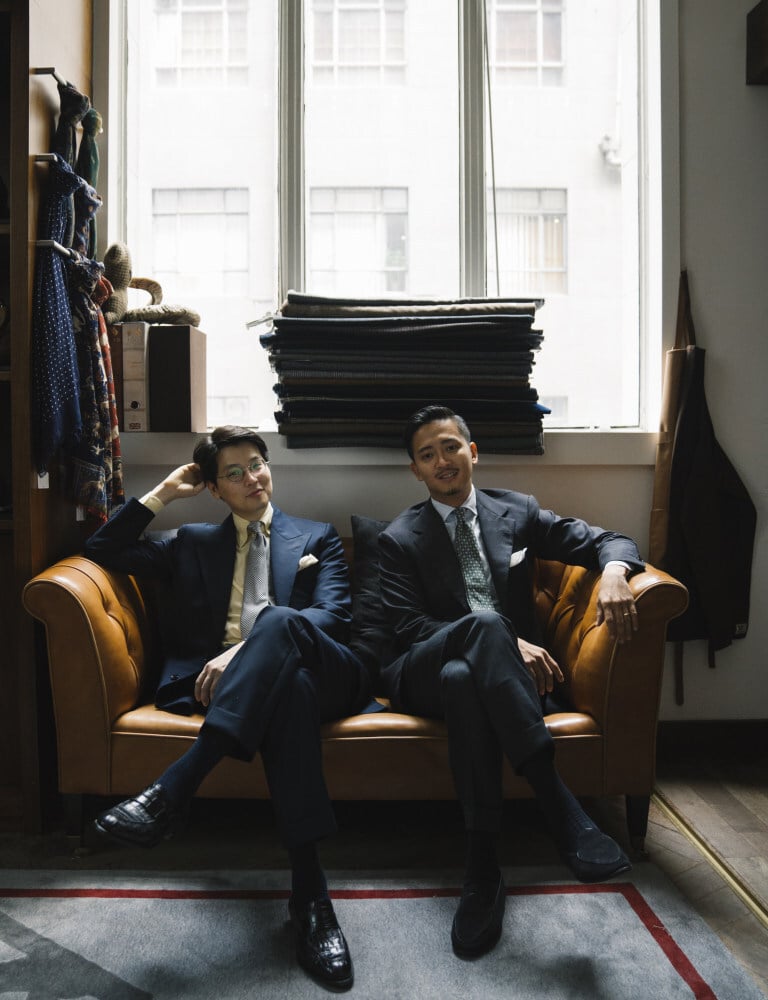 A home-grown school of tailors already existed in Hong Kong and Macau. Practising a faster, less fussy, more affordable form of tailoring than that of the Shanghai contingent, the "Guangdong Gang" catered to a more price conscious, impatient consumer. 
Both schools coexisted and contributed to the city's sartorial fame. Members of the Red Gang such as W.W. Chan – founded in 1948 by Chan Wing Wah, a graduate of the prestigious Shanghai Cutting and Tailoring College – gave Hong Kong tailoring its renown for superb quality. The shops of the Guangdong Gang, meanwhile, lent the city its reputation as a source of fast, cheap suits and shirts. 
"The 1950s was a very important period for Hong Kong tailoring," says Mark Cho, co-owner of leading menswear retailer, The Armoury. "You had American soldiers serving in Korea coming here on R&R, having suits made – that really helped spread the word."
At the same time, there was the post-war economic boom. "Hong Kong was becoming a global centre for clothing manufacturing, so buyers and people in retail or the fashion industry from around the world were coming here and discovering our tailors, then telling their friends when they got back home," Cho says.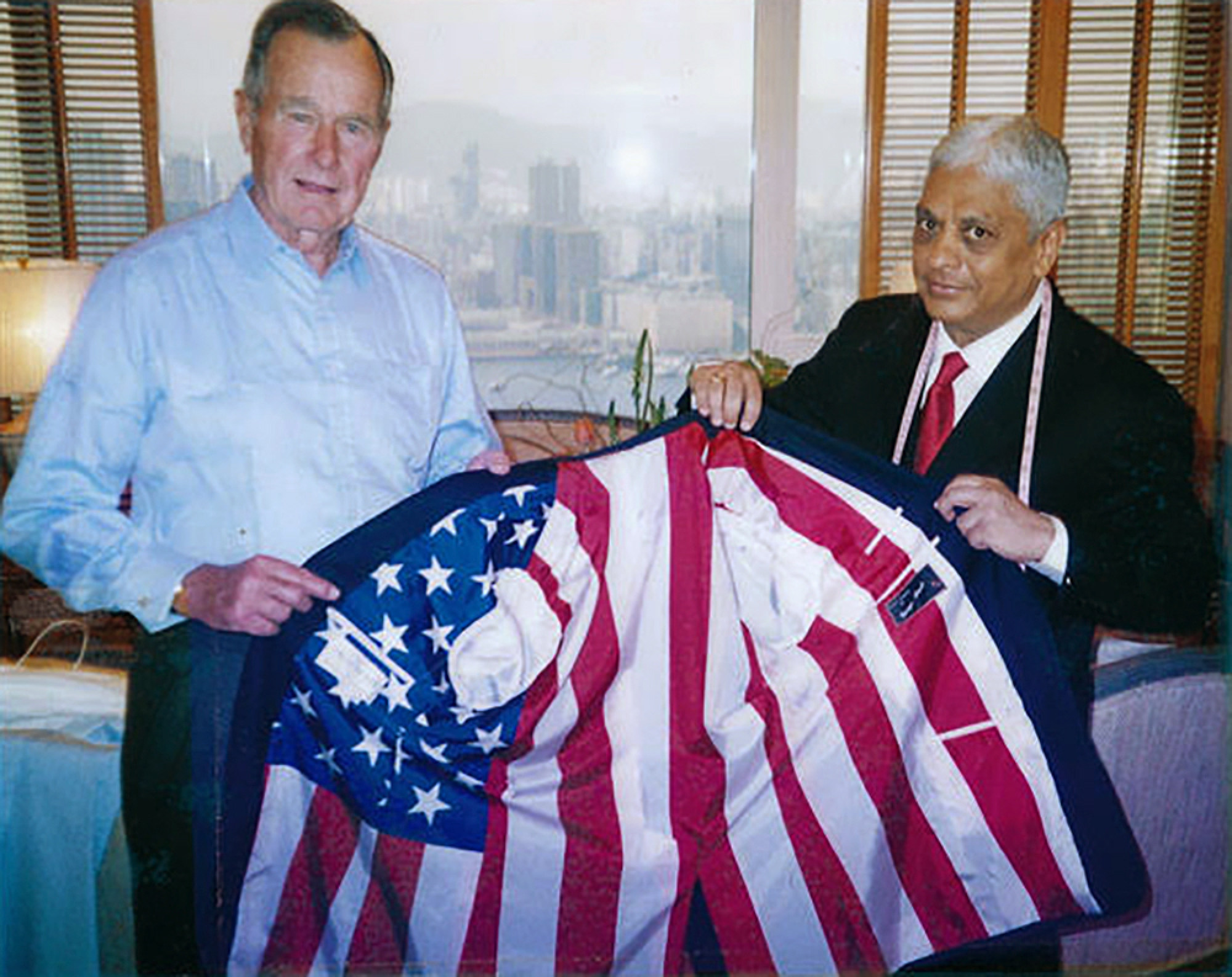 Crowded with tourists and boasting the city's highest concentration of hotels, it's not surprising that Tsim Sha Tsui became the epicentre of tailoring in Hong Kong. According to Cho, at one point, Nathan Road's Mirador Mansion alone housed 500 tailors. One of the most renowned shops – Sam's Tailor – tucked away in an arcade in Tsim Sha Tsui, has crafted suits for former US president George H.W. Bush for several years. Other notables he has dressed include Bill Clinton, David Bowie, Russell Crowe and Bruno Mars, and he even welcomed
Italian designer Giorgio Armani
to his shop.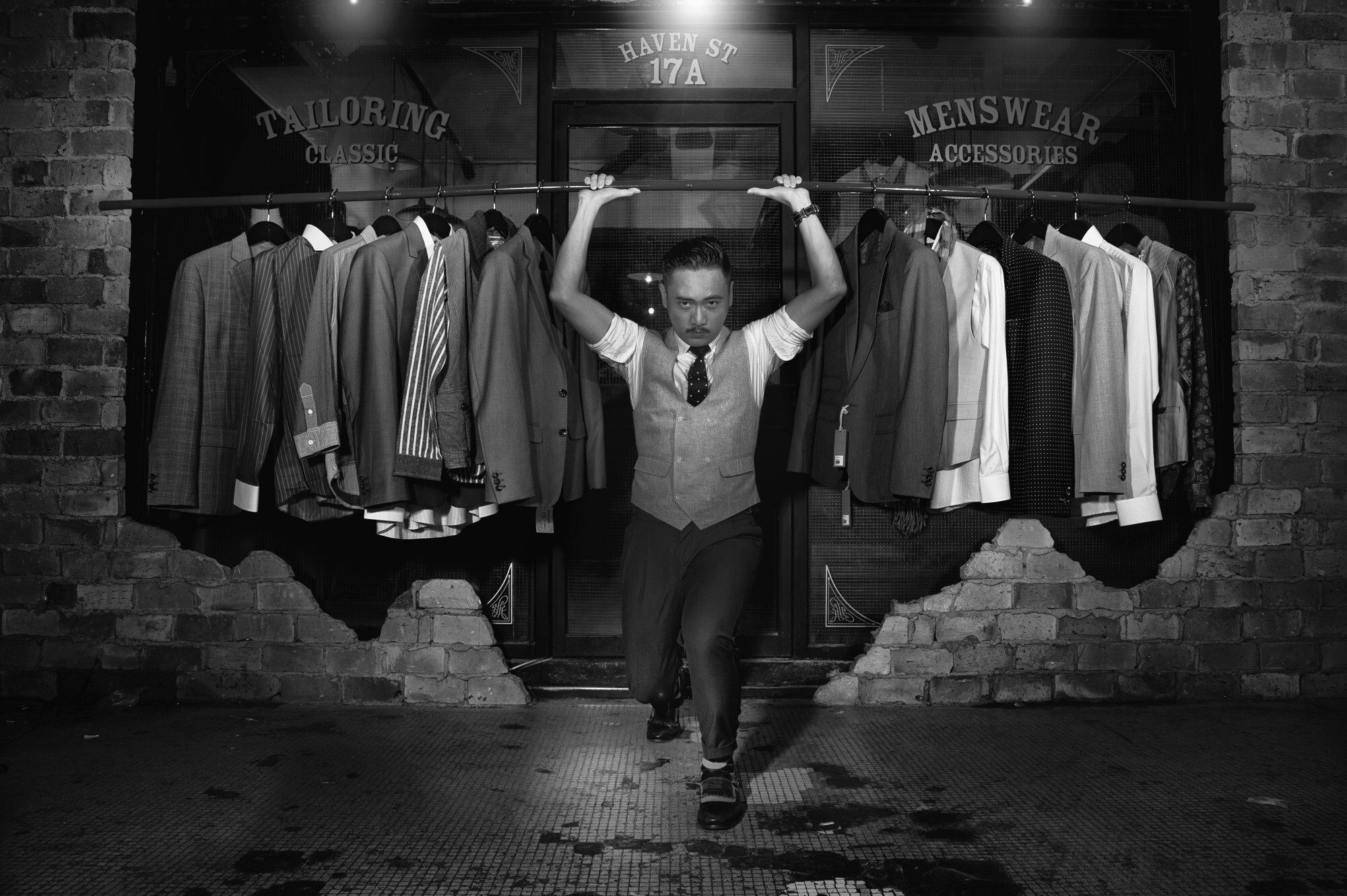 But the heady days of the late 20th century are gone, and now the entire city probably has less than 500 tailors. There are certainly only a few dozen carrying on the Red Gang tradition of painstaking, hand-stitched quality. Most of these greats are growing old, too – and lacking willing apprentices, they struggle to find successors. 
With the dip in tourism during the protests, the travel restrictions of the Covid-19 crisis, and a shift to casual apparel while working from home, it's been a tough few years for Hong Kong's tailors and haberdashers. "Things are bad," says Cho. "People are significantly less interested in tailored clothing at the moment – and arguably, clothing in general. They're spending their money on other things." But this isn't the first historical hurdle Hong Kong tailoring has overcome. And the smart money says, it won't be the last.
Want more stories like this? Sign up here. Follow STYLE on  Facebook,  Instagram,  YouTube and  Twitter.

After the Opium Wars, skilled Shanghai tailors headed south to form the 'Red Gang', competing with the cheaper 'Guangdong Gang' of locals
From George H.W. Bush to Stanley Ho, old Hong Kong's tailors made clothes for everyone, and a visit to a famous TST shop was once a tourist rite of passage