Netflix's Money Heist will be remade as a K-drama – plus 5 more Korean adaptations of Western TV shows to watch, from Suits to Criminal Minds to Luther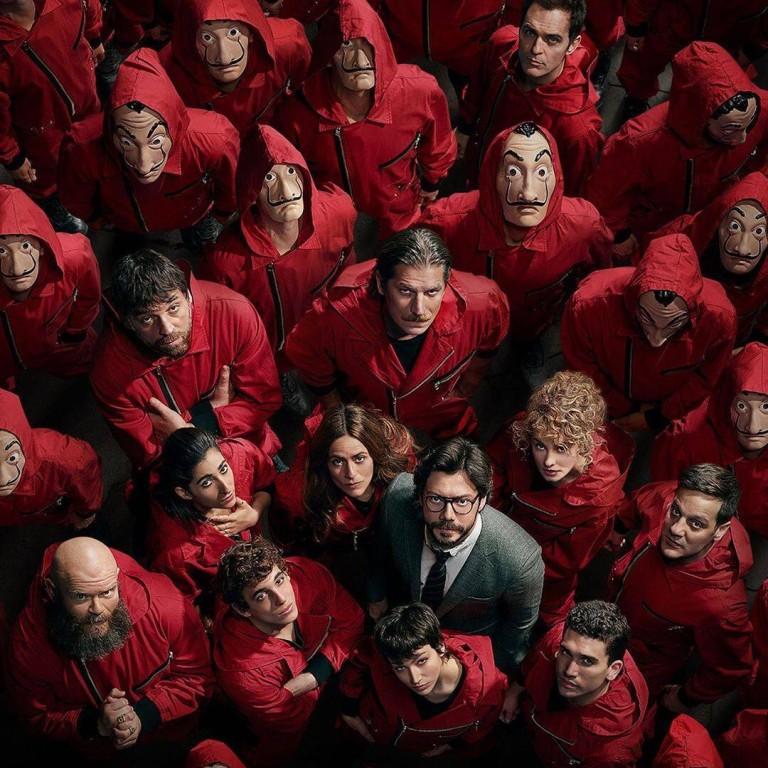 Netflix announced earlier this year that ultra-popular Spanish series Money Heist is to be remade in Korea. With a star-studded cast and Korean setting, this new take on the show is sure to attract even more fans.
While we all wait for it to drop, here are five other Korean remakes of popular Western programmes to binge in the meantime.
The Good Wife (2009-2016, US) remade as The Good Wife (2016)
With the same title, the Korean remake of Emmy award-winning drama The Good Wife also looks at the world of politics and corruption, but in Seoul rather than Chicago. Despite the Korean remake only having 16 episodes (compared to a full seven seasons of the American version), the show still generated plenty of buzz when it cast Jeon Do-yeon as leading lady, marking her return to TV screens after 11 years.
Suits (2011-2019, US) remade as Suits (2018)

Jang Dong-gun, star of Friend, and ZE:A's Park Hyung-sik, are the main protagonists in the Korean remake of Suits, with Ko Sung-hee in the role played by Meghan Markle in the US version. The series was nominated in multiple award categories in 2018, and several members of the cast walked away with gongs too. The remake's soundtrack featured notable K-pop artists Mamamoo and Jung Eun-ji from Apink.
Criminal Minds (2005-2020, US) remade as Criminal Minds (2017)
With a total of 20 episodes, Korea's remake of
Criminal Minds
features a stellar cast, including
Hotel del Luna
's
Lee Joon-gi
and veteran star Son Hyun-joo. Unlike most remakes that often follow the plot from the very beginning of the original series, the Korean remake of
Criminal Minds
picks up from the third season of the original.
Luther (2010-present, UK) remade as Less Than Evil (2019)
While Korean remakes of US programmes are more common, there are remakes of British programmes too. Less than Evil is a Korean version of British psychological crime drama Luther, adapted from the original plot. The Korean take was nominated for several awards throughout 2018 and 2019, with its female protagonist Lee Seol twice winning best new actress accolades.
Saturday Night Live (1975-present, US) remade as Saturday Night Live: Korea (2011-present)
Who would have thought that comedy formats could translate so well? The popular US sketch show Saturday Night Live was remade in Korea in 2011, ran for nine seasons and is set to be revived at some point in 2021. Over the years, just like the US version, countless Korean comedians featured in its weekly cast, with celebrities also making guest appearances and taking part in outrageous comedy skits, allowing viewers to see a different side of their favourite artists.
Want more stories like this? Sign up here. Follow STYLE on Facebook, Instagram, YouTube and Twitter.

Ko Sung-hee takes on Meghan Markle's role in the Korean remake of Suits; other adaptations include The Good Wife and comedy show Saturday Night Live
Criminal Minds stars Hotel del Luna's Lee Joon-gi and features a K-pop soundtrack with songs by Mamamoo and Eun-ji from Apink