Shang-Chi's Fala Chen on Marvel, motherhood and Asian representation in Hollywood – an exclusive interview with the former HBO's The Undoing and Hong Kong TVB star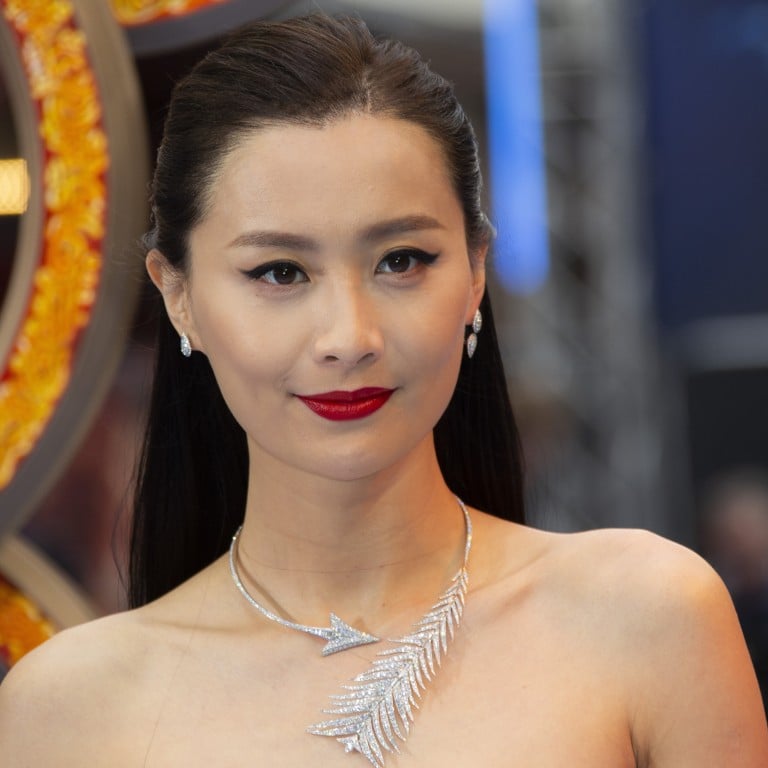 Asian cinema has finally come of age in the West. Despite a long and glorious history that encompasses elegant directors like Akira Kurosawa and art-house favourite Wong Kar-wai, thrilling
martial artists like Bruce Lee
and Jackie Chan, and
countless Korean heartthrobs
, it is only recently that Asian cinema has broken through to mainstream attention in America.
First came
Parasite
's historic Oscar victory in 2020, an accomplishment followed 12 months later by
Minari
's Steven Yeun becoming the first Asian-American to earn an Academy Award nomination for best actor and Chloé Zhao smashing through the glass ceiling to win the Oscar for best director for
Nomadland
, a
first for an Asian woman
. Between rows over the potentially Chinese origins of Covid-19 and an attendant spike in hate crimes, cinema has proven a positive refuge for Asian-Americans.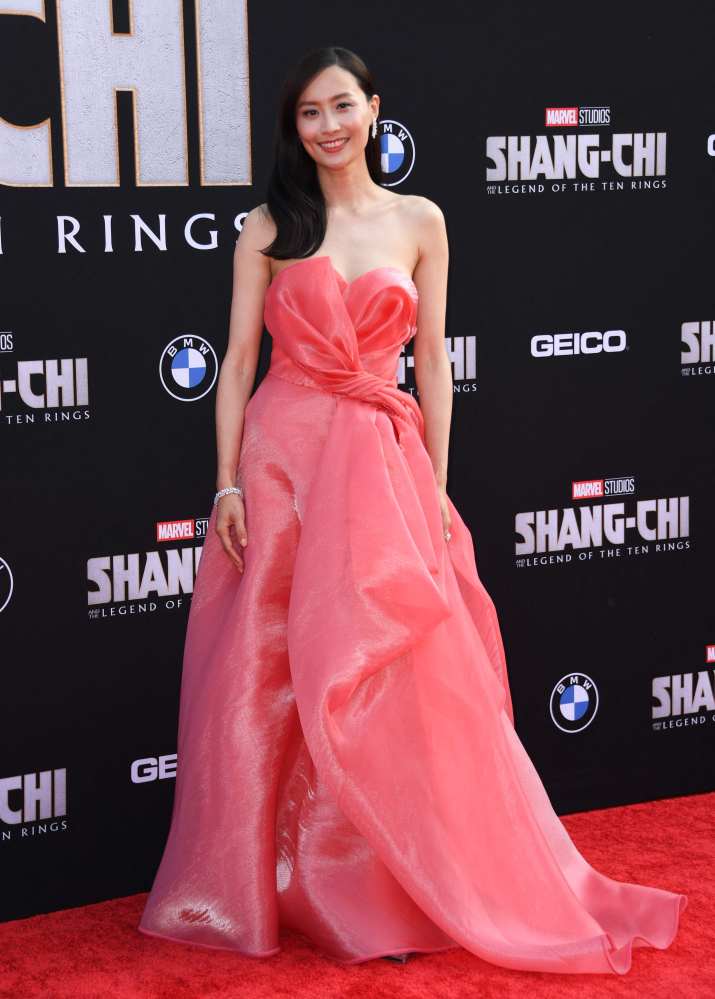 The latest milestone is Marvel's Shang-Chi and the Legend of the Ten Rings. The first movie in the Marvel Cinematic Universe led by Asian actors, Shang-Chi smashed US box office records to record a new high for a movie opening over the Labour Day weekend.
At the heart of this movie is Chinese-American actress Fala Chen who plays Ying Li, mother of the eponymous hero.
It's been a long journey to Hollywood for Chen, who was born in Chengdu, China. She was raised there until she was 14, when the family moved to the United States, but her heritage remains important. "I'm glad I was old enough to know the Chinese language and culture well enough – I still read books in Chinese regularly today – while yet not too old to become fluent in another language," the 39-year-old tells STYLE.
Despite viewing the move abroad as something of an adventure, it wasn't long before Chen returned to East Asia. In 2005, having graduated from Emory University's Goizueta Business School in Atlanta, she took part in the Miss Chinese International Pageant 2005 hosted by local Hong Kong TV station TVB, where she represented New York by winning Miss New York Chinese 2004. Entering a beauty pageant might seem an auspicious start for a serious actress, but the move brought her to the attention of TVB and saw her follow in the footsteps of other
famous actresses like Maggie Cheung
, Michele Reis and Anita Yuen who had also first been noticed in pageants.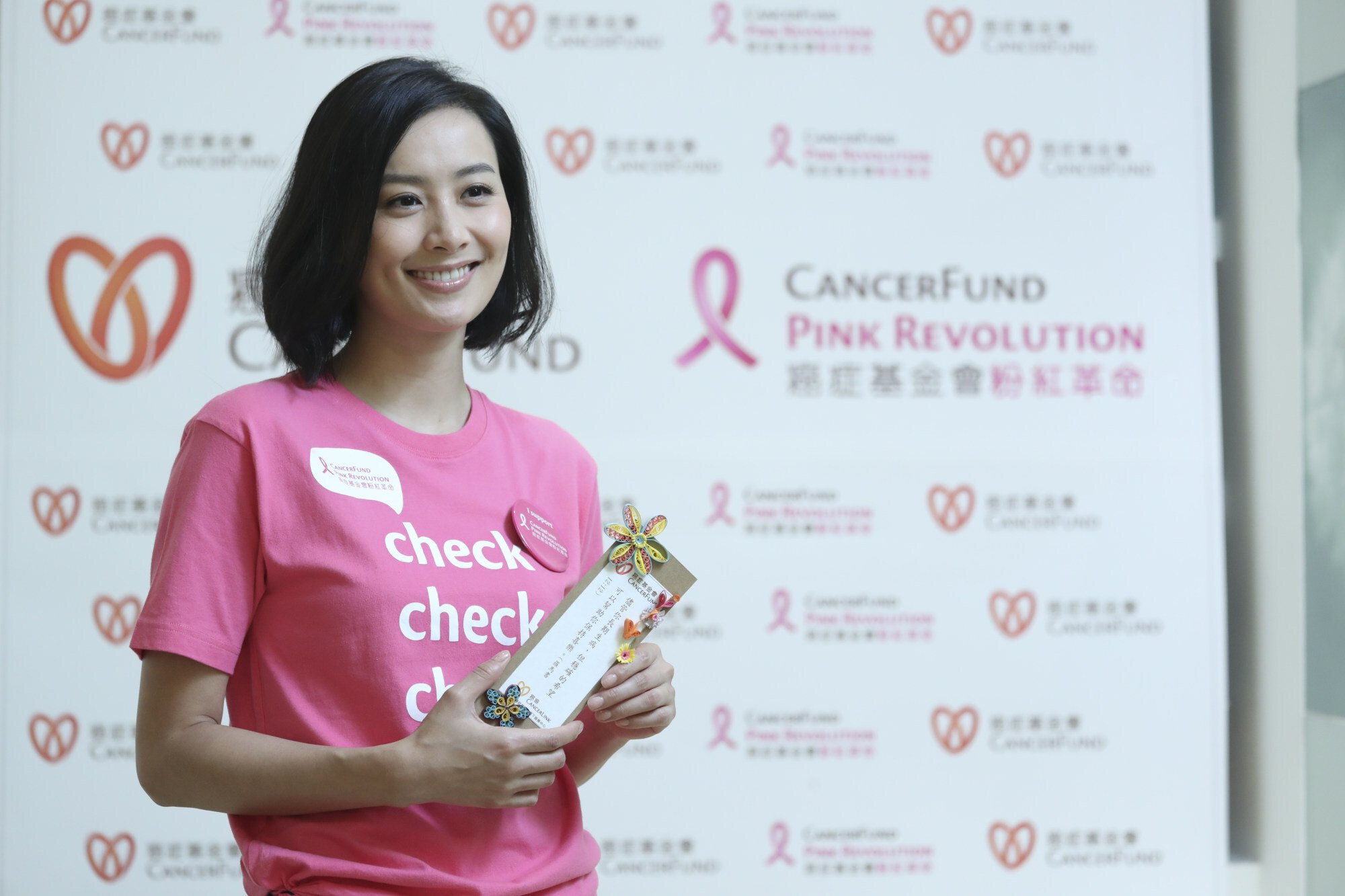 "After college, I joined TVB in Hong Kong as an 'artist'," Chen explains. "First, I was a host on TVB8, a Mandarin TV channel, for live entertainment news. Then I received my first offer to play a small role in a crime drama on TVB Jade. The very first day on set was the day when I caught the bug for acting. I was almost certain on that day that acting was the thing I wanted to do."
Chen signed an initial six-year contract with TVB that was later extended to eight years. These early years of her acting career were fruitful ones where she learned her craft. The results were impressive and include three separate awards for best supporting actress for her work in Steps (2007) and No Regrets (2010 and 2011).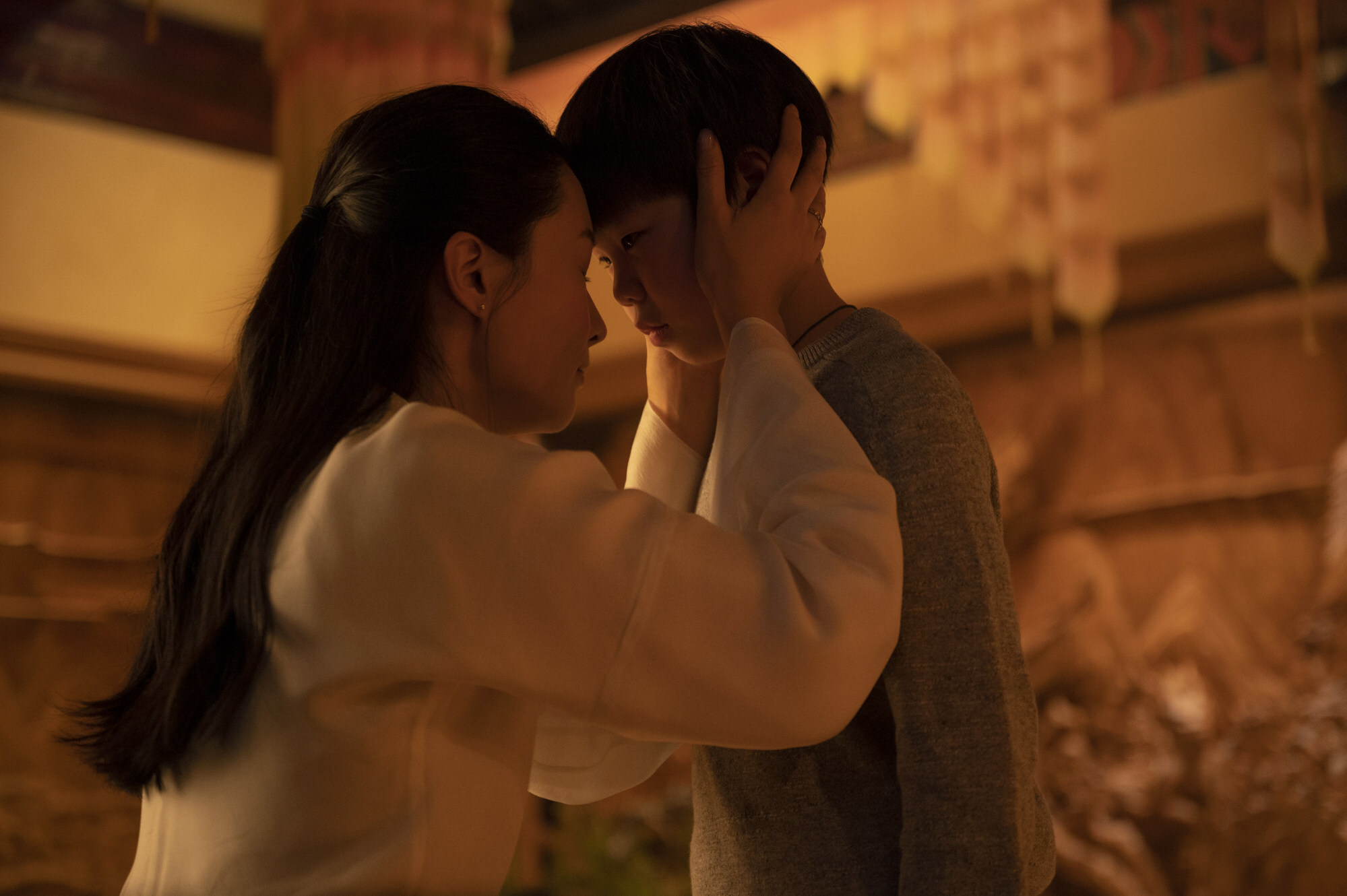 It was while working for TVB that Chen came to know veteran actress Louise Lee Si-kei. The pair worked together on dramas like
Heart of Greed
and
Moonlight Resonance
. While many younger actresses name-drop the likes of
Maggie Cheung
,
Carina Lau
or Brigitte Lin as their idols, for Chen no one is more esteemed than Lee.
"I loved working with her. She has this sense of ease in her work that I think stems from her preparation and confidence. She is also caring, humble and has a great sense of humour," says Chen. "She would drive me home after a long night of filming and we would talk about family, relationships, acting, and she would give me much advice but always treated me like a friend. Also, she is one of the masters of voice work. I still don't know how she does it, she can touch your soul with her voice."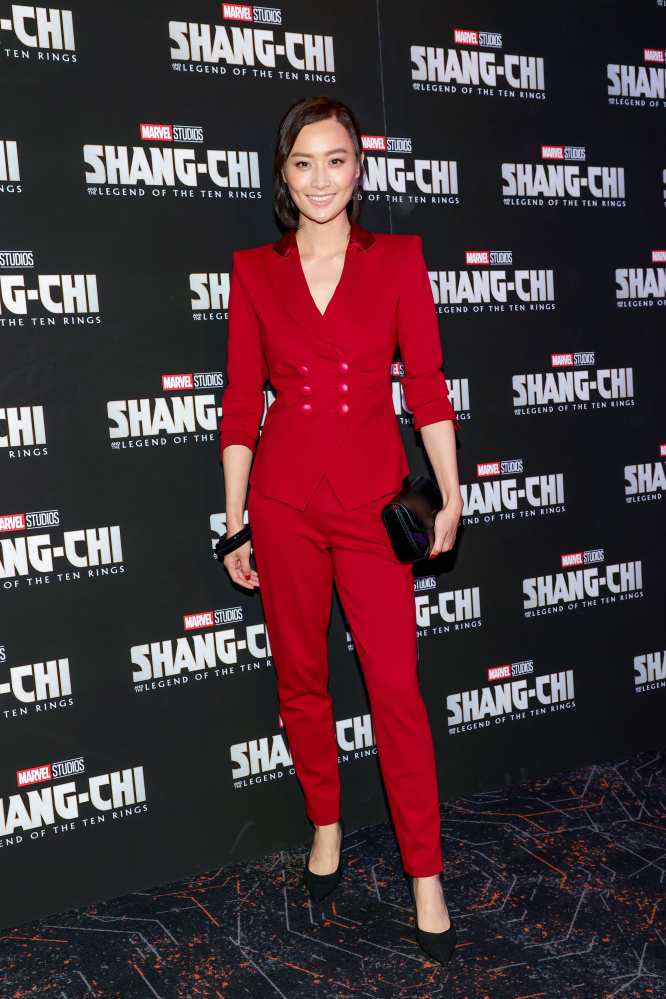 Eventually Chen was keen to spread her wings and explore acting beyond TVB. "I wanted to study with fresh eyes," she remarks, "and at one point, I thought my previous experience was getting in my way of learning because my methods had become so habitual that it would take a lot of conscious effort to unlearn them."
After the end of her contract, Chen applied to New York's prestigious Juilliard School for performing arts. To her surprise, Juilliard accepted her application despite the fact that she was already a seasoned actress – unusual, given the school's preference for those with less experience.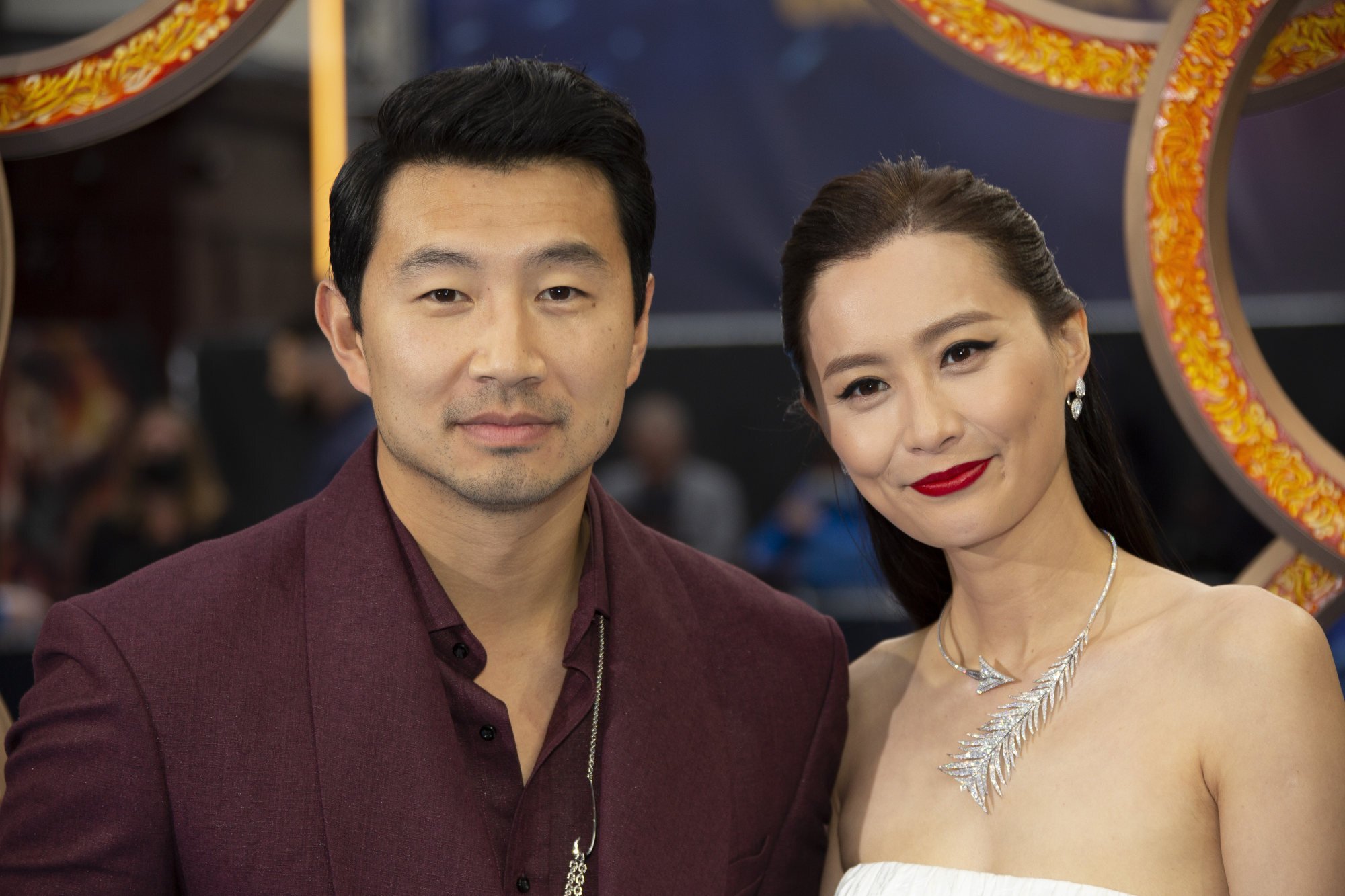 With its primary focus on theatre training, Chen learned many important lessons in New York. Most importantly, "there's no one way of doing anything, especially acting".
Instilled with new-found confidence, Chen's career has prospered since then. In 2016, she starred in her first theatre production
Skylight
alongside the
now acclaimed actor Terrance Lau
, and in 2019 she scored a role in HBO miniseries
The Undoing,
which marked her debut on American TV.
The latter was full of new experiences for Chen – who jokes that nothing was more memorable than the catering provided. She laughs as she gushes about, "All the food in the world! Craft services! I was constantly offered treats on set: doughnuts, sushi, freshly baked cookies, coffee, fresh juices, fruits, nuts, smoothies … Really, I should stop. I bet I gained many pounds after Undoing, ha!"
Chen recently featured in Giorgio Armani's Crossroads series, "A worldwide journey to meet extraordinary women and discuss about choices, values and life experiences."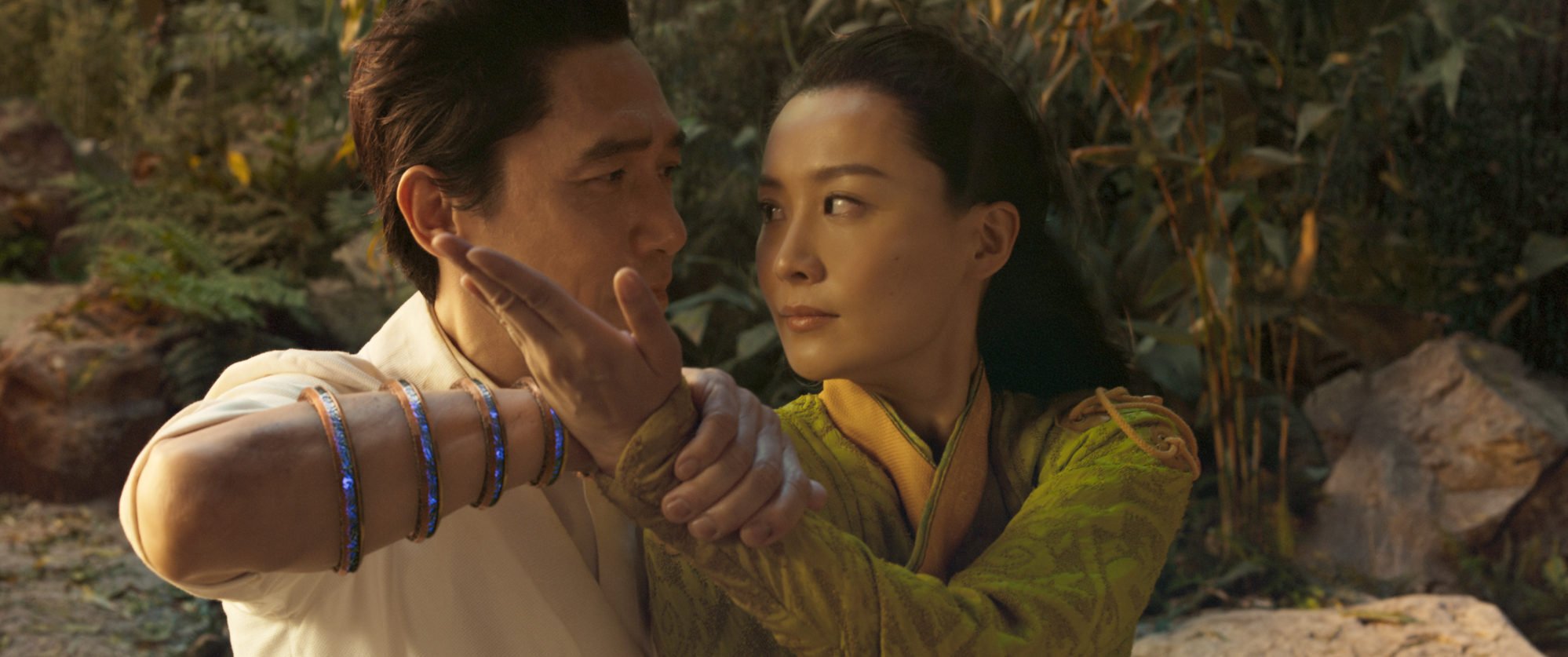 Chen has long admired the Italian fashion house and has often been seen in its creations. She's a fan of simple styles that can stand the test of time – "the classics" – and unique shapes and textures. "Armani was a natural fit," she says. "And who doesn't like to be invited to Milan and be greeted by Mr. Armani himself? He's one of the hardest working persons I know – very inspiring."
All of which led to Chen being spotted and cast in Shang-Chi.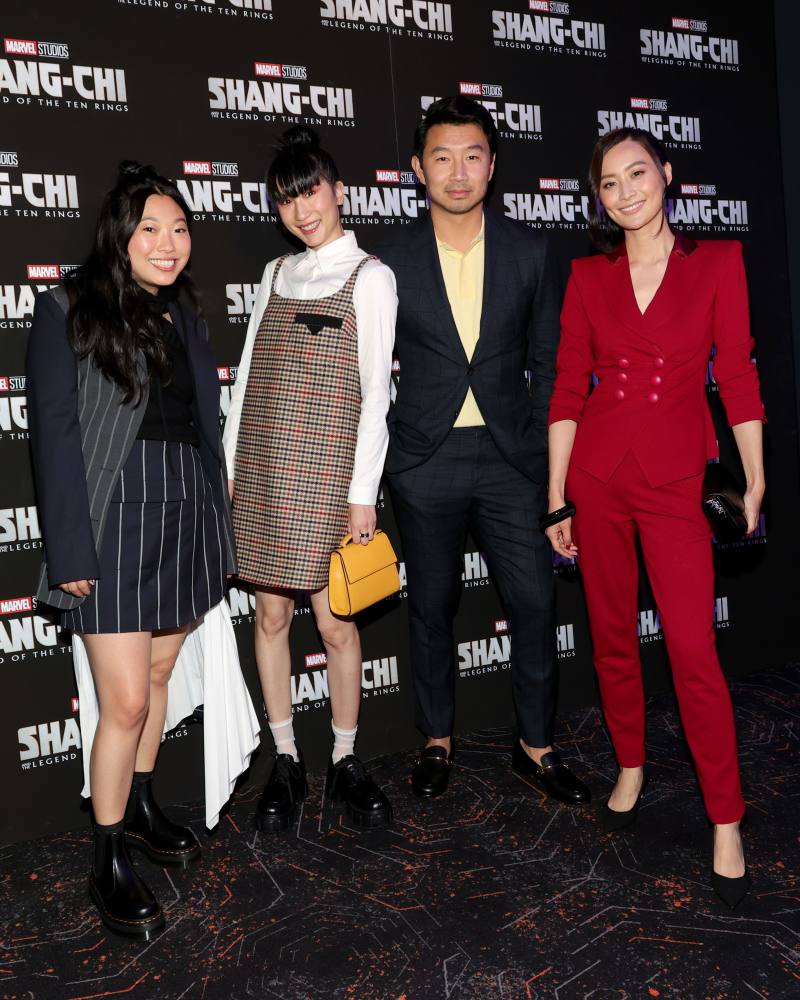 "It was a dream come true," she enthuses, "to work alongside an all-Asian cast, telling a beautiful and powerful story in the Marvel Cinematic Universe. I was trained by one of the best stunt teams in the world for months and I really kicked some butt on screen!"
With the success of Shang-Chi now assured, Chen is concentrating on family. In February she gave birth to a daughter and she admits her life changed the moment she realised she was pregnant. "I think I'm still figuring it out, but it has been such a joyful journey so far watching my daughter grow every day." Forget superheroes, Chen's most important and impressive role has only just begun.

The Chengdu-born actress stars alongside Awkwafina, Meng'er Zhang, Michelle Yeoh and Tony Leung in Shang-Chi and the Legend of the Ten Rings' historic Asian-majority cast
Here she talks exclusively to STYLE about integrating into US life as a teen, joining TVB in Hong Kong, studying at Juilliard and meeting Mr Giorgio Armani