Hong Kong's 5 most pet-friendly hotels and staycations, from The Ritz-Carlton's puppy-themed rooms to the Rosewood's afternoon tea –but which hotel has no weight limit?
If there's one thing we love more than knowing the best staycation deals in Hong Kong, it's finding the best pet-friendly hotels in the city.
After our
wellness-focused staycation round-up
last month, we're bringing you a list of the best pet-themed packages that'll give you a fun-filled staycation adventure with your pawsome buddy. Expect lots of pet puns throughout – fur real.
If you want … a furry fun picnic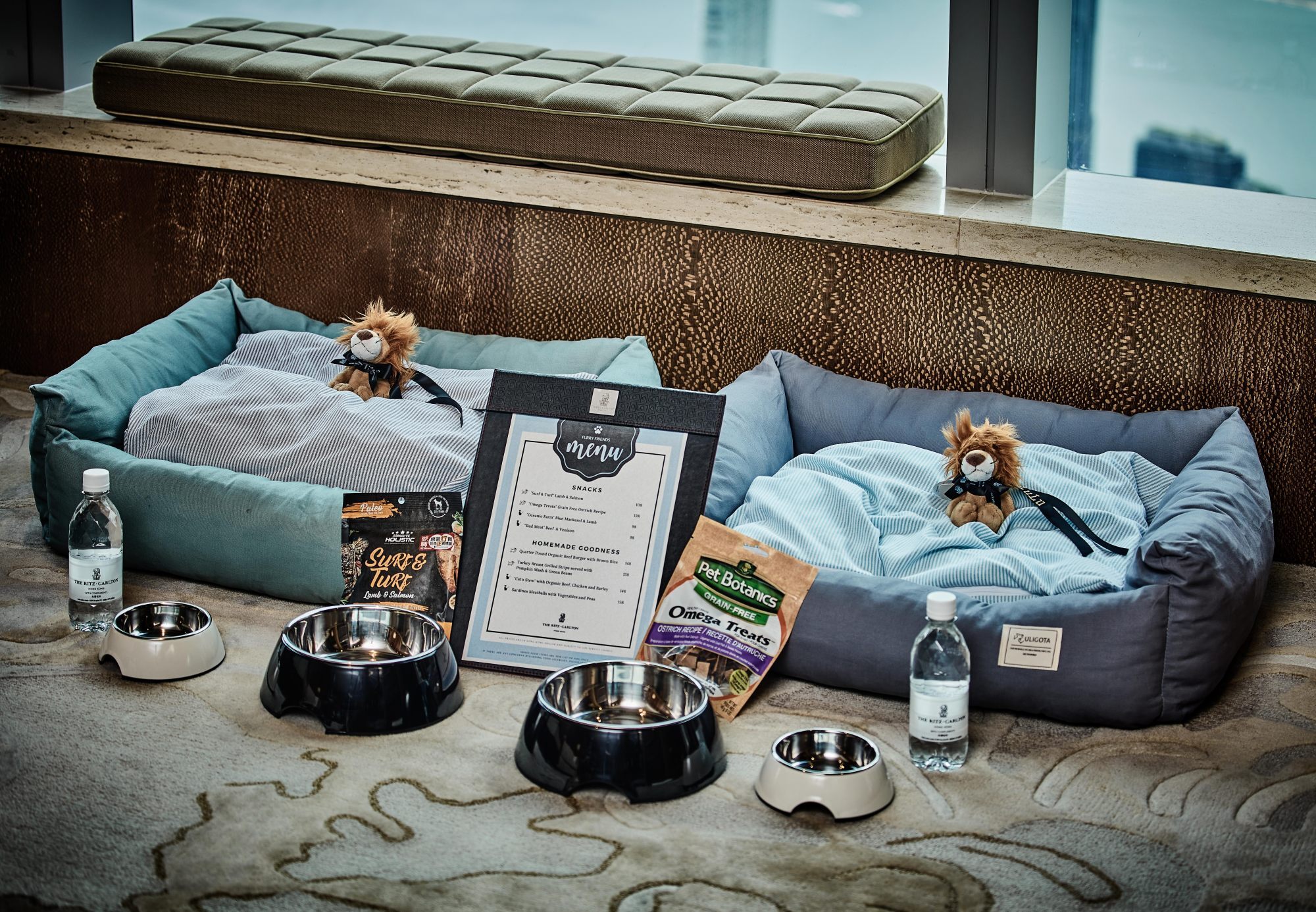 What: The Ritz-Carlton Hong Kong's The Pawfect Stay
Weight limit (for your pet, not you): 20kg (44 pounds)
Why
: The
highest hotel in the world
is inviting two of your pets to get high with you. Guests who book The Pawfect Stay can choose from three different room types, all with stunning harbour views. And if your pet gets vertigo, they get a little Lion Pierre stuffed toy to hold on to (they can bring him home too).
Other amenities and services include standard pet-friendly considerations such as beds, bowls, a pack of treats, a pet stroller (first-come, first served), litter and potty pads, but the best part is the special picnic set-up included in the package. If you decide to venture to the nearby park for some outdoor time with your pet, the hotel butler can deliver a basket stocked with rolls, sandwiches, charcuterie, salads, pastries and drinks for two people, and treats for your pet as well.
The in-room menu is also a fun experience, with snacks and home-made dishes including a quarter pound organic beef burger with brown rice for dogs, and sardine meatballs with vegetables and peas for cats.
If you don't believe in doing things in half measures, this will give you paws for thought: there's a special puppy-themed room available for a supplementary HK$500 (US$64) per room per night. This means everything from dog-themed window decorations to bed throws to giant plush toys dotted around the room. Good luck finding your own pet when it's time to leave.
When: No end date
Price: From HK$3,799 (US$490) per room per night
If you want … fun keepsakes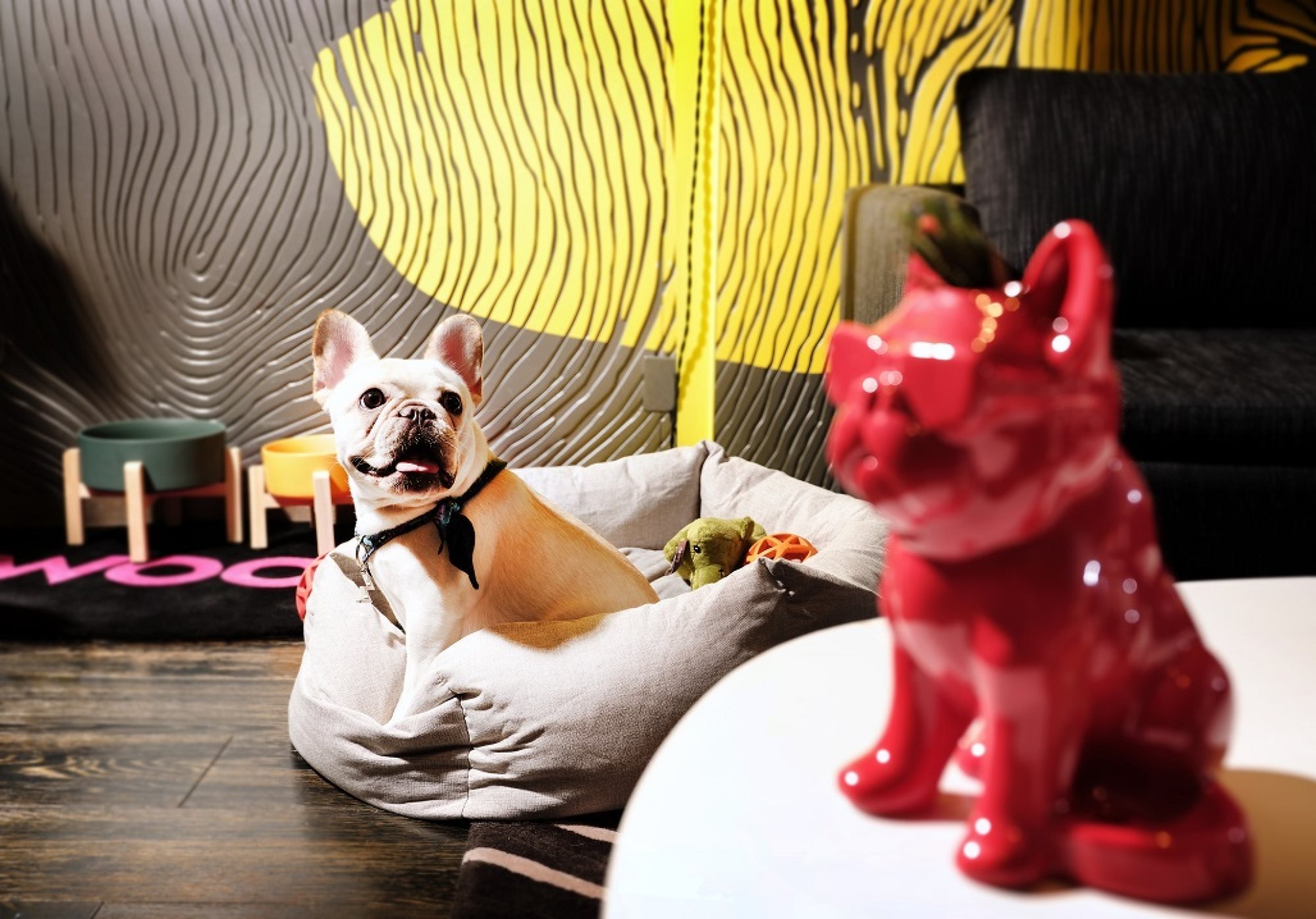 What: W Hong Kong's Pets Are Welcome (P.A.W.) paw-some fun package
Weight limit: 15kg (33 pounds)
Why
: In case you missed it,
we reviewed the W's P.A.W. staycation
when it launched, with our very own re-paw-ter Brooke – and now the hotel has an updated version. In our review, we mentioned that dining out was a no-go, and now the hotel's Kitchen restaurant is including a takeaway buffet breakfast for two.
The usual beds, bowls, litter trays and treats are still available, but now there's also a fun WhiskersNPaws Pet Amenity Box for your special friend. You also get an instant in-room paw-laroid photo with your pet to commemorate your time together.
When: Until January 31, 2022
Price: From HK$2,899 per room per night
If you want … to try pet yoga (and bring a big dog)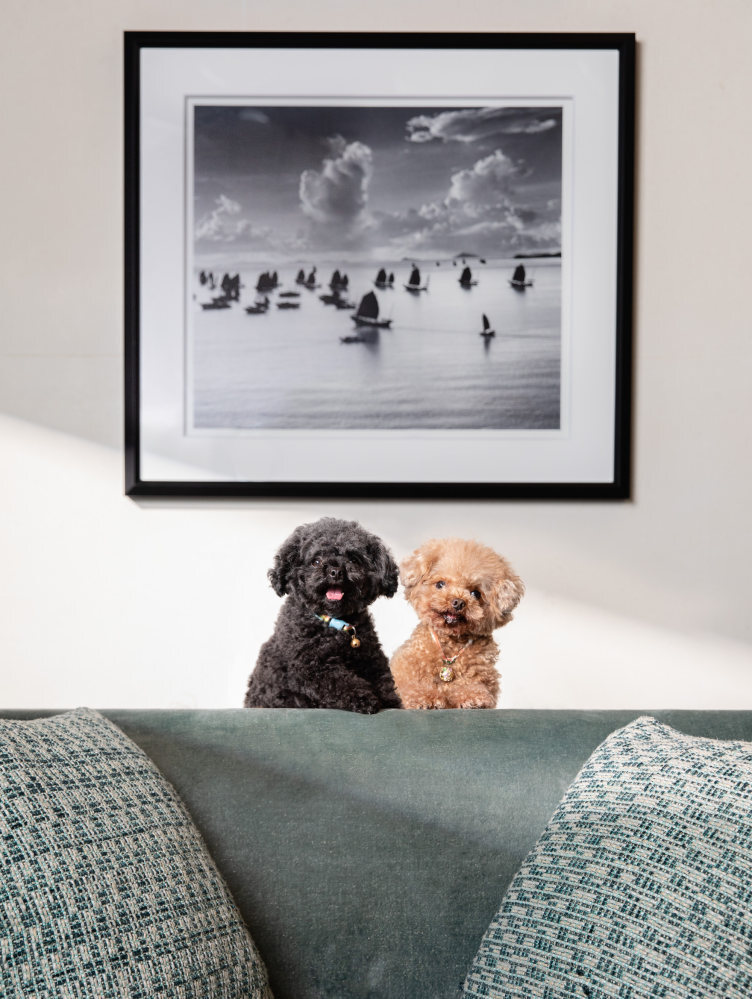 What: Rosewood Hong Kong's Quintessential Petcation
Weight limit: none
Why: Rosewood has a pet ambassador – which we think is the best job title ever – and he has been hard at work with the hotel's butler team to create this new offering for Hong Kong's furry residents. The highlight of the Quintessential Petcation is undoubtedly the fancy in-room afternoon tea with your pet, as well as a special pet yoga class, in case your fitness-conscious furball wants to work off those extra calories.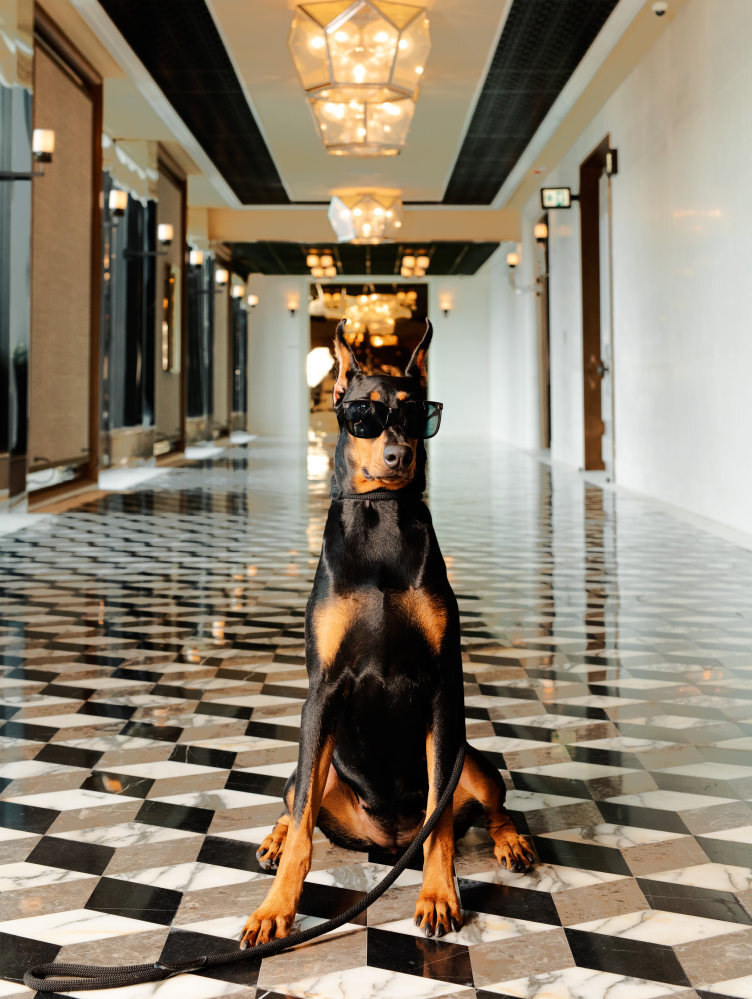 You can expect the usual pet amenities while add-on experiences include grooming, pet-walking, day care, dog training, a collar workshop and a pet photography session with Tamara Photography. A HK$500 donation will be made to Pets Central Animal Welfare for each booking. Pawrents can take their pets to the hotel's dog restroom on the second level, and you'll also have access to Pets Central's 24/7 Tele-Vet service and first aid kit.
The best part, we think, is that the hotel places no weight restriction on its furry guests. While a 15-20kg limit seems to be the general standard in pet-friendly hotels around Hong Kong, the Rosewood allows all pooches, big and small.
When: Until December 31, 2021
Price: From HK$5,400 per room per night
If you want … to actually dine with your pet outside your room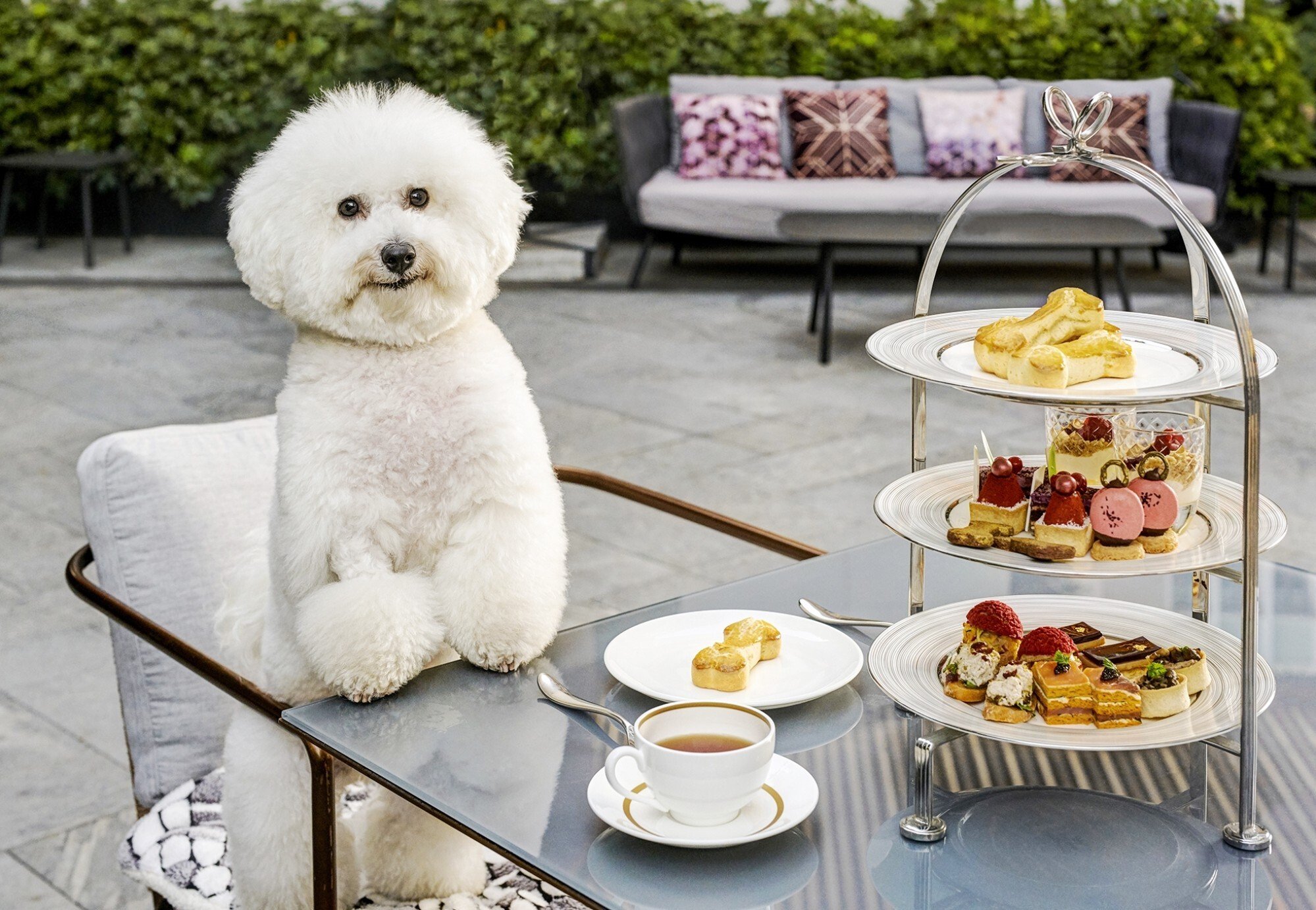 What: The Murray Hong Kong's Pawsome Staycation
Weight limit: 15kg (33 pounds)
Why: While petcations have certainly been increasing in popularity, not a lot of hotels allow pets to roam around in public spaces like restaurants and pools, which makes sense when taking other guests into consideration. The Murray, however, is determined to create a pet-friendly space for its furry guests, and has designated a special alfresco dining area where pawrents and their pets can have breakfast daily.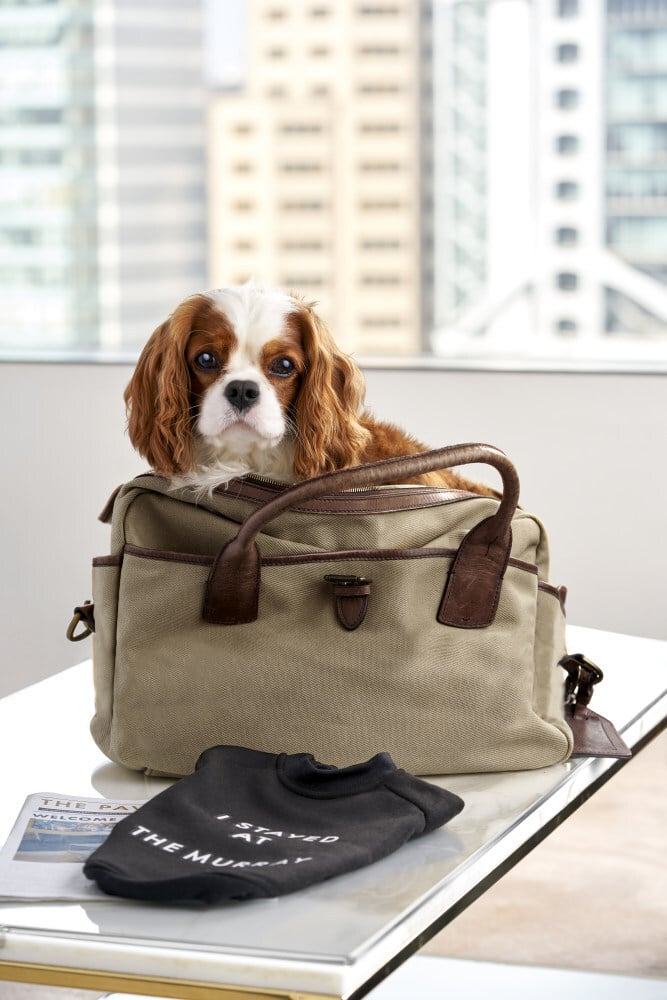 Guests can put their HK$900 worth of dining credit to good use at this outdoor area, and later work up a sweat at the hotel's Pawsome Gymnasium with agility-based physical challenges.
When: Until December 31, 2021
Price: From HK$2,800 per room per night
If you want … to see Snoopy (and bring a big dog)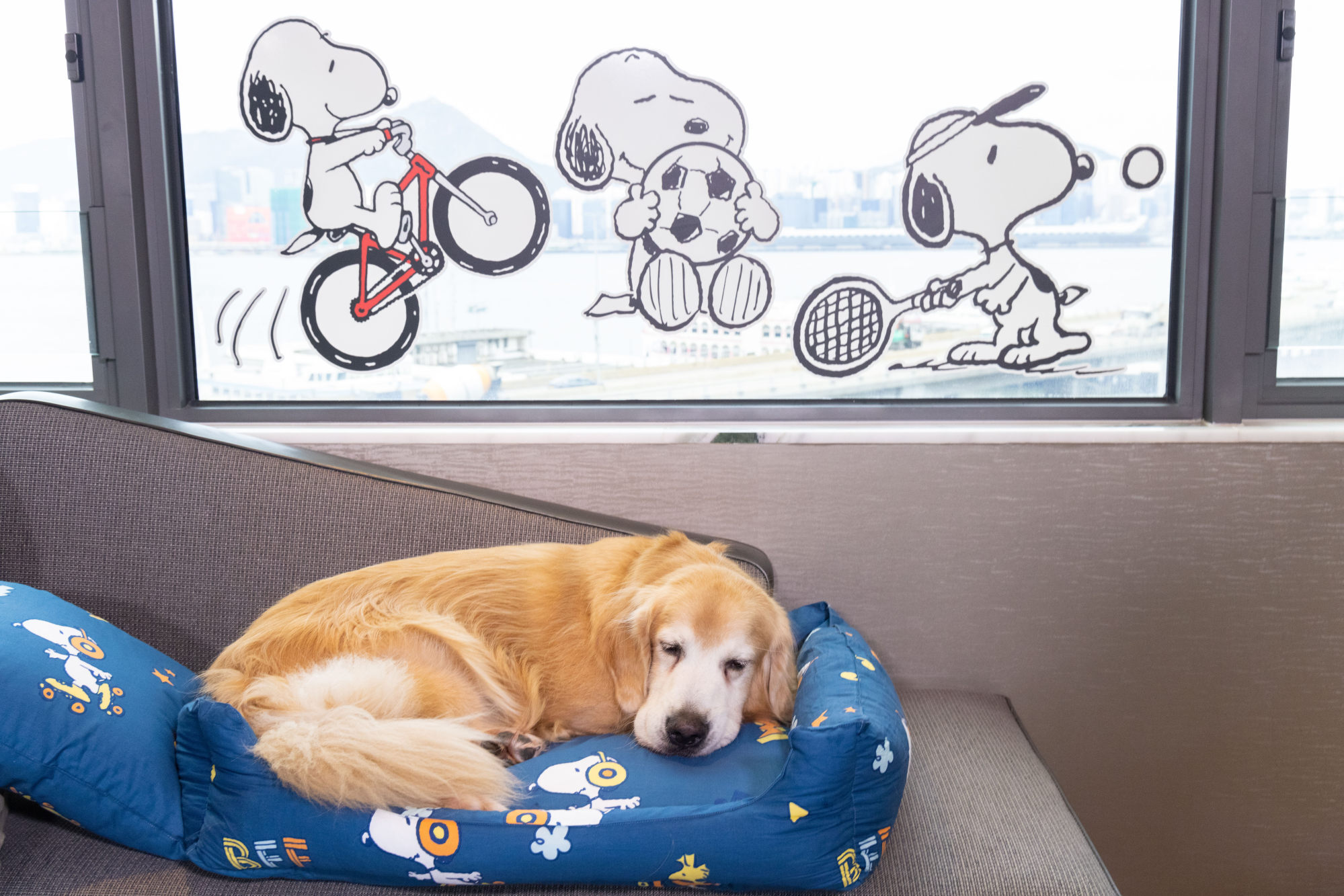 What: Hyatt Centric Victoria Harbour's Staycation with Snoopy
Weight limit: 30kg (66 pounds)
Why: This is one for the beagle fans. Snoopy is everywhere at the Hyatt Centric, and pawrents and pets staying at the hotel's dog-friendly floor will get a Snoopy-themed room, "Take Snoopy Home" welcome gifts, special amenities (a Snoopy dog bag), a special "Snoopy Sweet Combo" cake set and even a Snoopy Camping Room and doggy playground for photo shooting.
When: Until November 30, 2021
Price: From HK$1,599 per room per night

Fans of the iconic beagle character should book Hyatt Centric Victoria Harbour's Staycation with Snoopy for special welcome gifts and souvenirs
The Murray Hong Kong's Pawsome Staycation guests can enjoy alfresco breakfast with their pets every day, while W Hong Kong presents dog cocktails and custom dog tags