How are NFTs changing the art world? From Sotheby's Metaverse platform for high-end artworks to global fashion brands, celebrities and influencers entering the market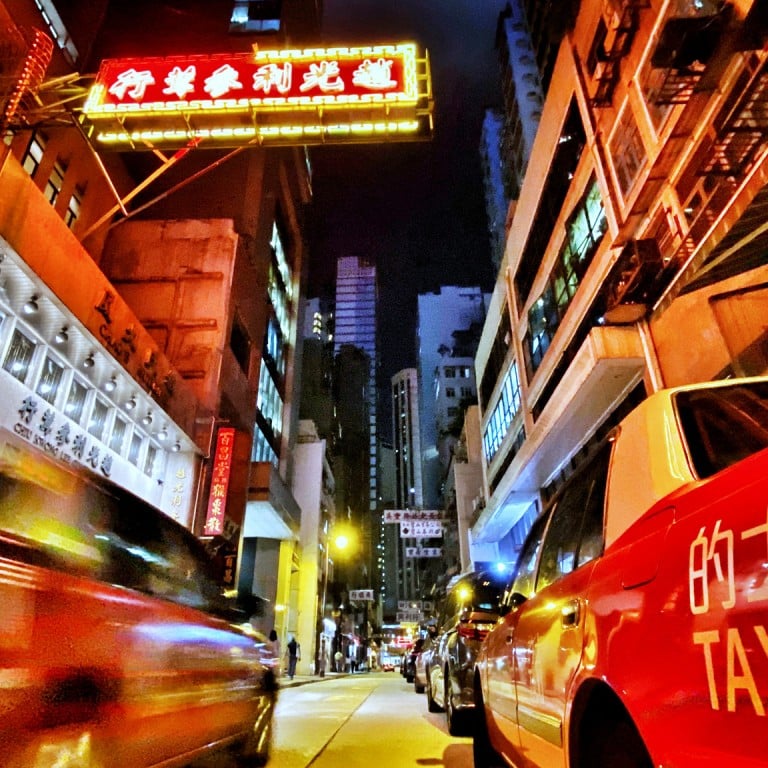 Wherever they now reside, the spirits of Vincent van Gogh and the other masters who struggled to earn a crust in their lifetimes must be spellbound by the wonder of NFTs.
Already the numbers are spiralling, with the global market for NFTs reportedly reaching US$41 billion in value last year, propelled by surging interest from well-heeled collectors and high levels of enthusiasm from artists, photographers, galleries and online viewing rooms all sensing seemingly limitless possibilities for the new digital medium.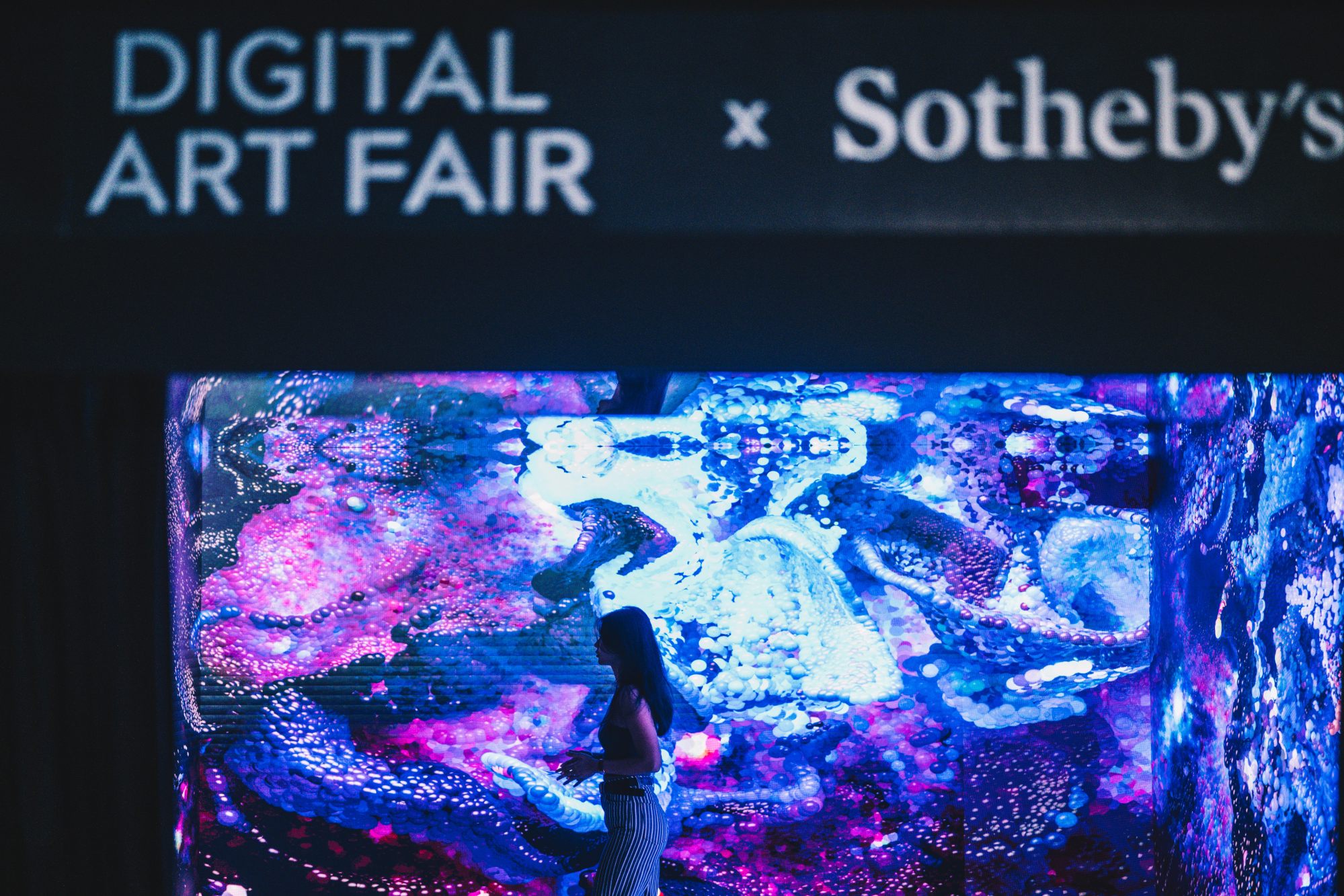 For them, each NFT is more than just a distinct piece of computer code, powered by blockchain technology to make it verifiably scarce and unique. It is not a mere file consisting of a string of numbers and letters that serves as a certificate of ownership of a digital asset.
Rather, it heralds the future, ushering in a world where any artist can upload an image, video or piece of music to a special platform or "marketplace", which creates a corresponding NFT. The certificate can then be sold by accepting money from a regular bank account or, increasingly, for cryptocurrency.
And the metadata which confirms ownership is easily accessible by anyone looking for details of the artwork's provenance and history.
This element – being able to assign value and prove ownership – makes it possible to trade. And, aesthetics aside, that is why so many people are fired up about the opportunities which now beckon and, perhaps, the chance to assert one's social status with a personal gallery housed in the digital world.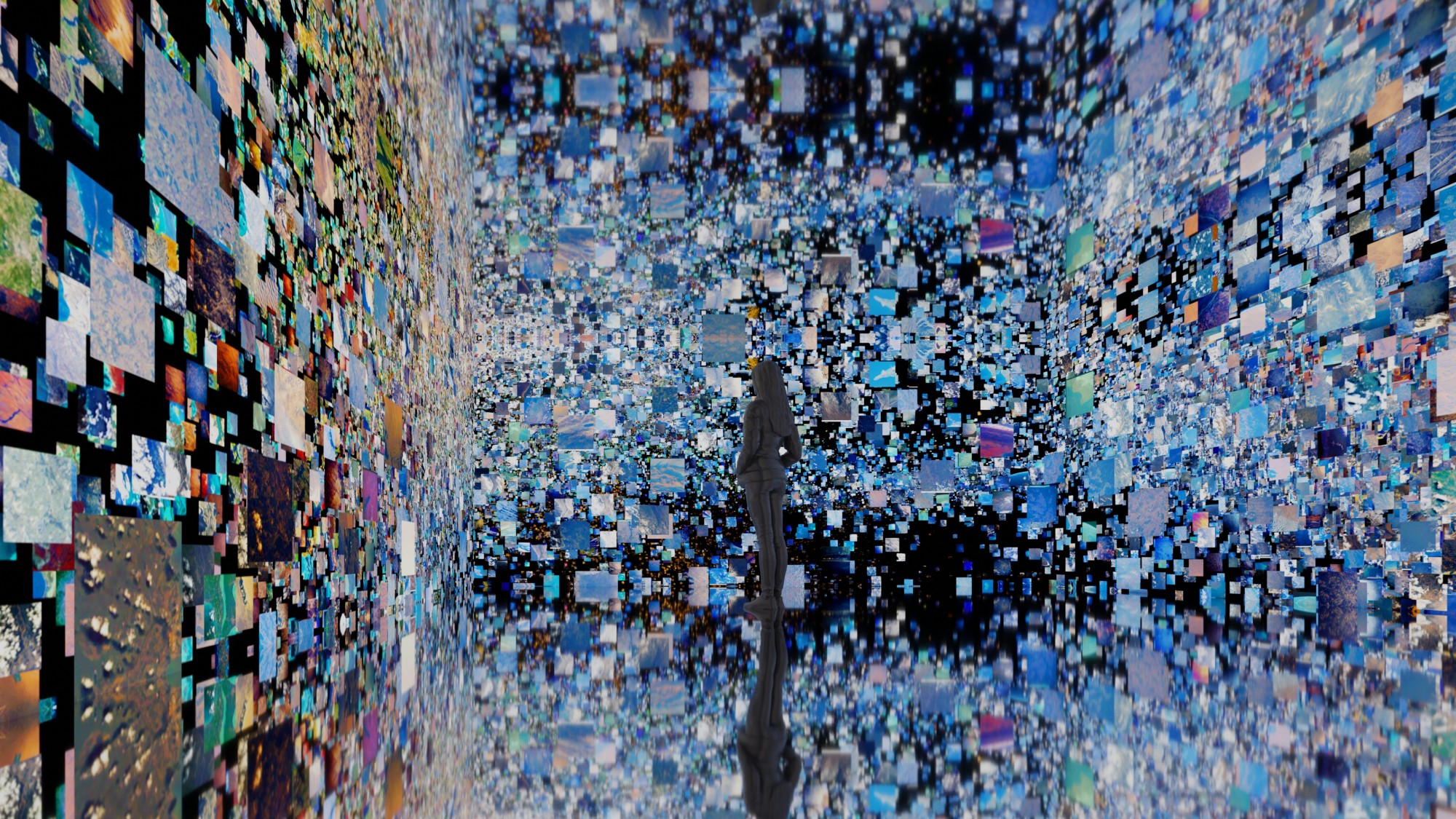 "It's just the beginning," said Max Moore, head of contemporary art sales in Asia and co-head of digital art sales worldwide for auction house Sotheby's. "Artists are bridging physical and digital experiences, reimagining the way NFTs can be used and how collectors can play a role in that experience.
"For us, one of the most exciting aspects is the ability to engage with entirely new audiences. But it has been equally exciting to help guide and educate our existing client base in this new space to ensure they understand the value of NFTs and why they may or may not want to collect."
With that in mind, the firm also launched its own proprietary, customised marketplace, Sotheby's Metaverse, in October last year. It gives digital art collectors an online platform to bid on an exclusive selection of high-end NFT art, which is vetted and curated by in-house experts.
The aim, Moore noted, is to provide "a trusted ecosystem" where both traditional and digital collectors can trade and exchange seamlessly, and feel secure and comfortable while doing so.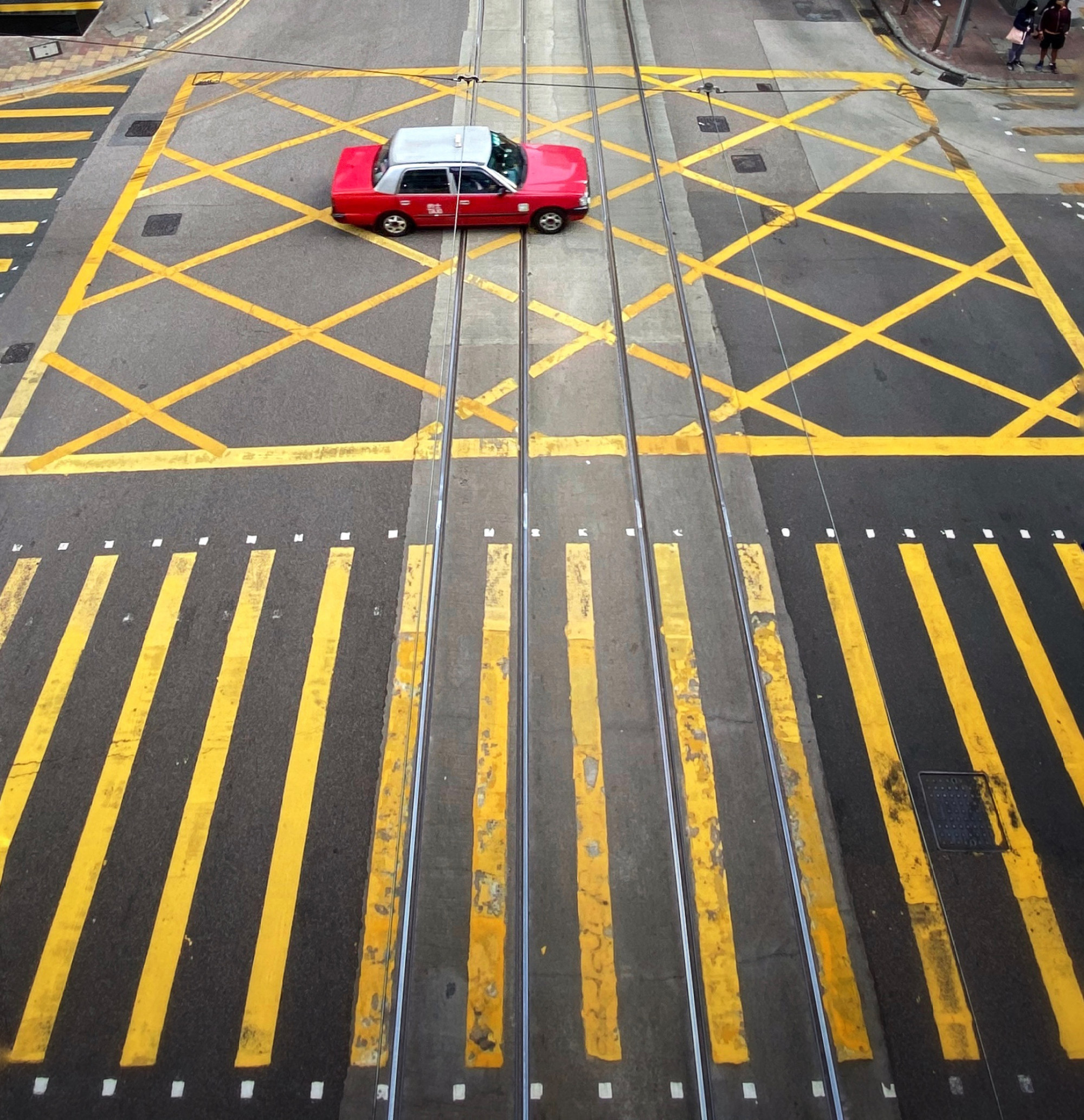 To ensure this, the firm has a professional framework in place, including the type of regulatory screening used in other parts of its business and due consideration of any tax implications. This rigorous approach anticipates the likelihood of more formal regulation of the NFT space in the not-too-distant future and sensibly recognises that it can still be difficult to discern "what's quality and what's not" in a fast-evolving sector.
"We do ensure that significant research is carried out on each artist or project, so in sales we only include NFTs in which we are confident," Moore said. "Our role, though, is also to bring the most interesting and thought-provoking artworks to the forefront of the discussion and to remind people that there will always be fluctuations in the value of a collectible from the time of purchase."
To illustrate recent growth trends, he notes that 78 per cent of last year's NFT bidders were new to the firm – and more than half of them were younger than 40.
"This reflects the wide adoption of a new aesthetic across the globe, with an influx of younger, tech-savvy collectors," Moore says. "But the traditionalists are also fascinated by the possibilities of what this new form of expression and experience can bring to the art community. And, as a medium, it inherently provides a platform for artists to showcase their work to a much wider audience."
Proof of that is Ali Ghorbani, a Hong Kong-based professional photographer who began creating NFTs in 2019 when inspired to tell the story through photos of a four-year-old boy's fight against cancer.
Next came "Hong Kong Red", a collection featuring 15 images of the city's iconic red taxis shot creatively on mobile phones. The collection was minted on the Sloika platform and quickly sold out. That led in turn to commercial commissions and other unique images.
"I have used my NFTs to create a community, and I provide special perks and offers for my collectors," Ghorbani said. "I try to incorporate as much artistry as possible, but I also ask myself why anyone would want to buy this because there is always an element of business. That requires a different mindset from when I'm doing street photography, portraits or more standard corporate work."
Experience has also taught him that prospective clients looking at NFT art as an investment keep several factors very much in mind. Typically, they consider the rarity, in particular what it took to produce the piece; the scarcity, based on the number of editions; and, not surprisingly, the artist.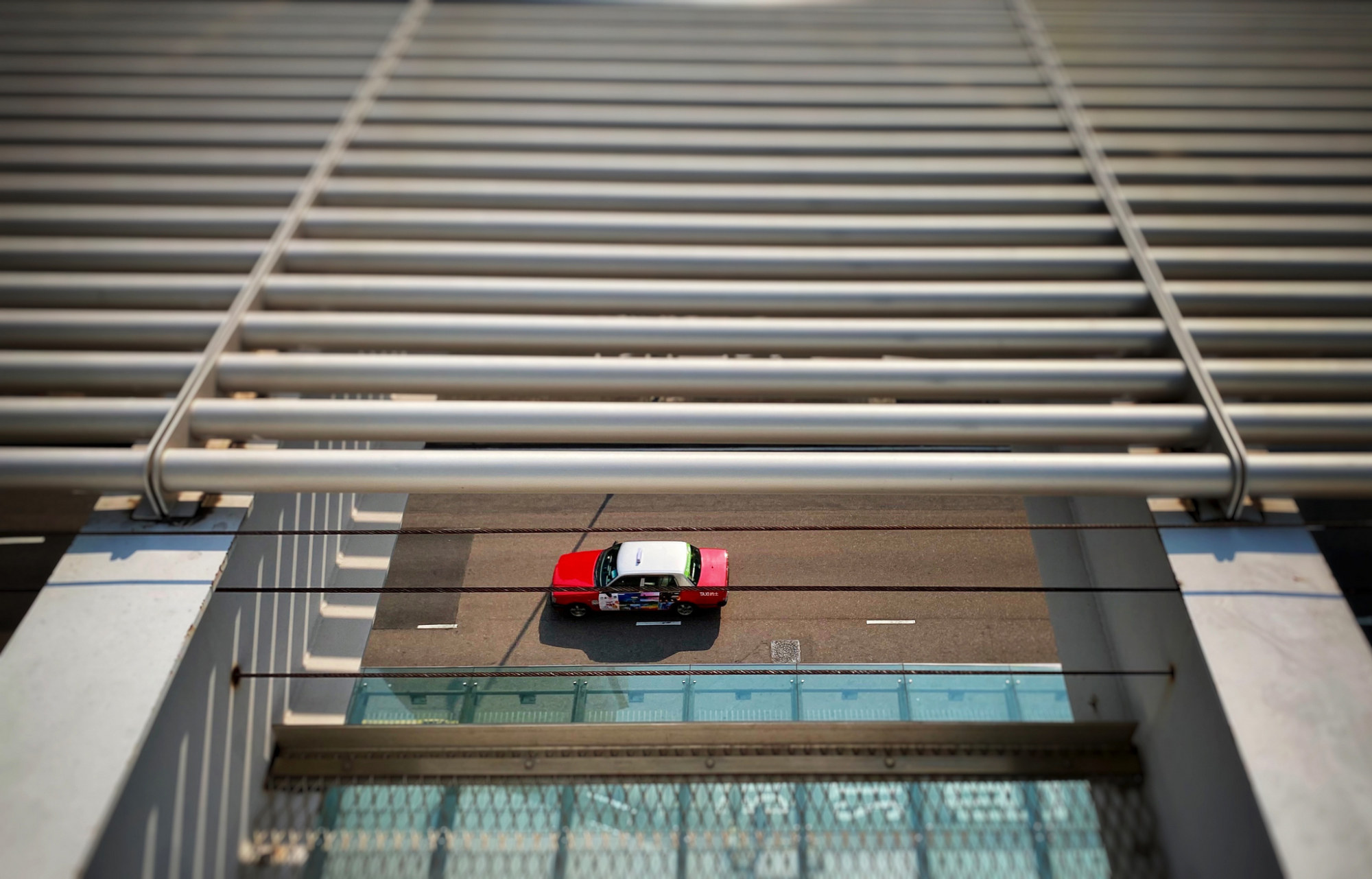 "They know that an artist with a great story and clear growth potential is worth investing in," Ghorbani said.
"But just like in the traditional art market, I also have collectors who simply resonate with a certain piece. That was the case with my Secret Sky which I sold on [invite-only NFT marketplace] Foundation to buyers who just loved the photograph."
He cautions, though, that while blue-chip projects like Bored Ape Yacht Club, CryptoPunks and World of Women should see increasing valuations, perhaps 99 per cent of other projects will fail to fulfil initial hopes and expectations.
Simply put, if the original artists, or their community of supporters, can't continue to create "value and utility" for the NFT holders, interest will inevitably wane and move on. Therefore, first-time buyers should do their research and be sure to tread carefully.
"The biggest legal issue with investment in NFTs is that people need to be absolutely aware what they are investing in," said Paul Haswell, technology partner at law firm Seyfarth Shaw. "In most cases, a buyer will own the piece of code and can trade and sell that, but they may not own the underlying art itself."
He added that the NFT may not give you any rights to the art and the copyright is likely to remain with the artist or whoever owns the copyright at law. So, if you buy an NFT, that's what you own – not the art the NFT references – unless your terms of purchase state otherwise.
"This means that NFTs will only be a good investment for as long as the market remains buoyant," Haswell said. "Buyers need to know exactly what they are purchasing.
"I see NFTs as digital trading cards, which are a perfectly viable investment as long as you know what you're getting yourself into."

The new digital medium promises endless possibilities for creators and collectors, but fears of a bursting bubble means newcomers should research and tread carefully
Photographer Ali Ghorbani's 'Hong Kong Red' collection of the city's iconic red taxis, shot on mobile phone and minted on the Sloika platform, quickly sold out