The 13 best Japanese restaurants in Hong Kong: Sushi Wadatsumi, Shikigiku Japanese Restaurant, Sushi Saito at Four Seasons Hong Kong, Ryota Kappou Modern and Zuicho are all leading the wave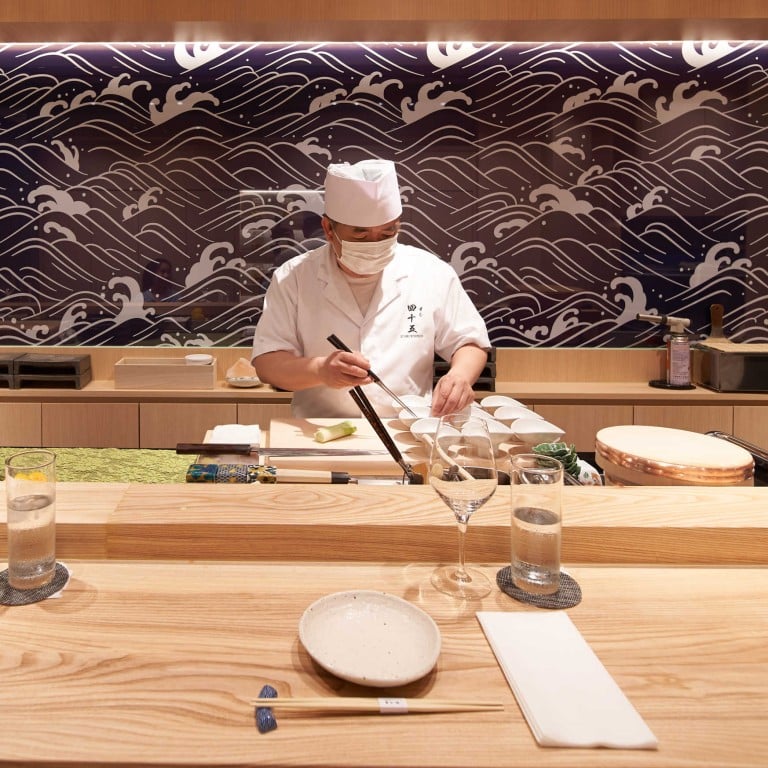 If you're looking for the best places to chow down on some authentic and fine dining Japanese cuisine in Hong Kong, read on.
Led by masters in their fields with decades of experience and innovators looking to challenge convention, these are Hong Kong's best Japanese restaurants.
1. Ippoh Tempura Restaurant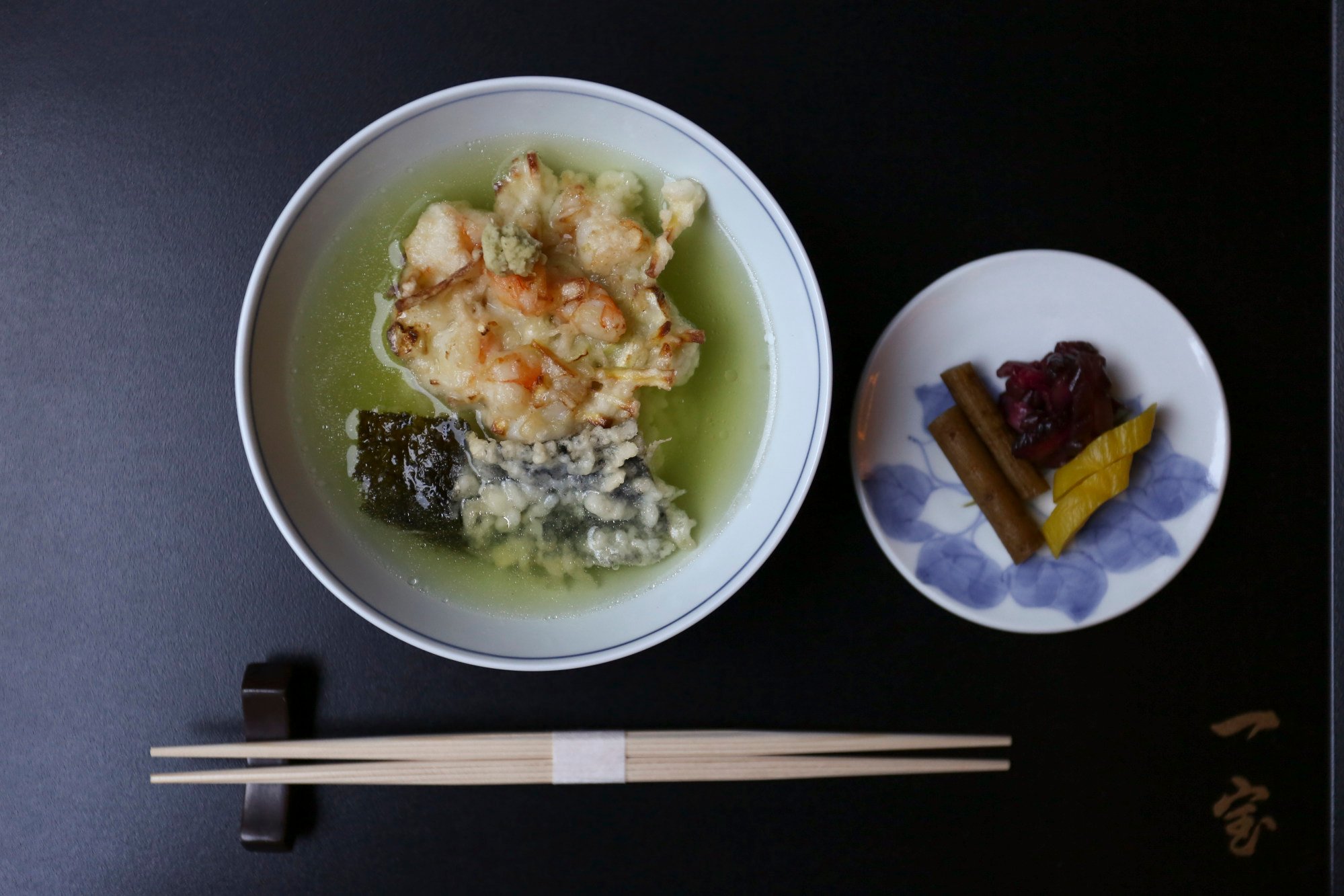 For those not already convinced that tempura demands the same fastidious care as sushi making, one trip to Ippoh should make you a firm believer. As with sushi, good tempura masters train for decades, and one need look no further than Ippoh to experience the exacting methods and artistry of the craft.
A family-run restaurant from Osaka, the Hong Kong outpost opened in 2014 as an intimate eight-seat counter. Prepare for a succession of delicate fried morsels, as vegetables and seafood are swished around in batter and dunked in a pan of shimmering safflower oil to attain a delicate crunch, making for an exhilarating ensemble of seasonal produce at its peak.
G/F, 39 Aberdeen Street, Central
2. Kushiro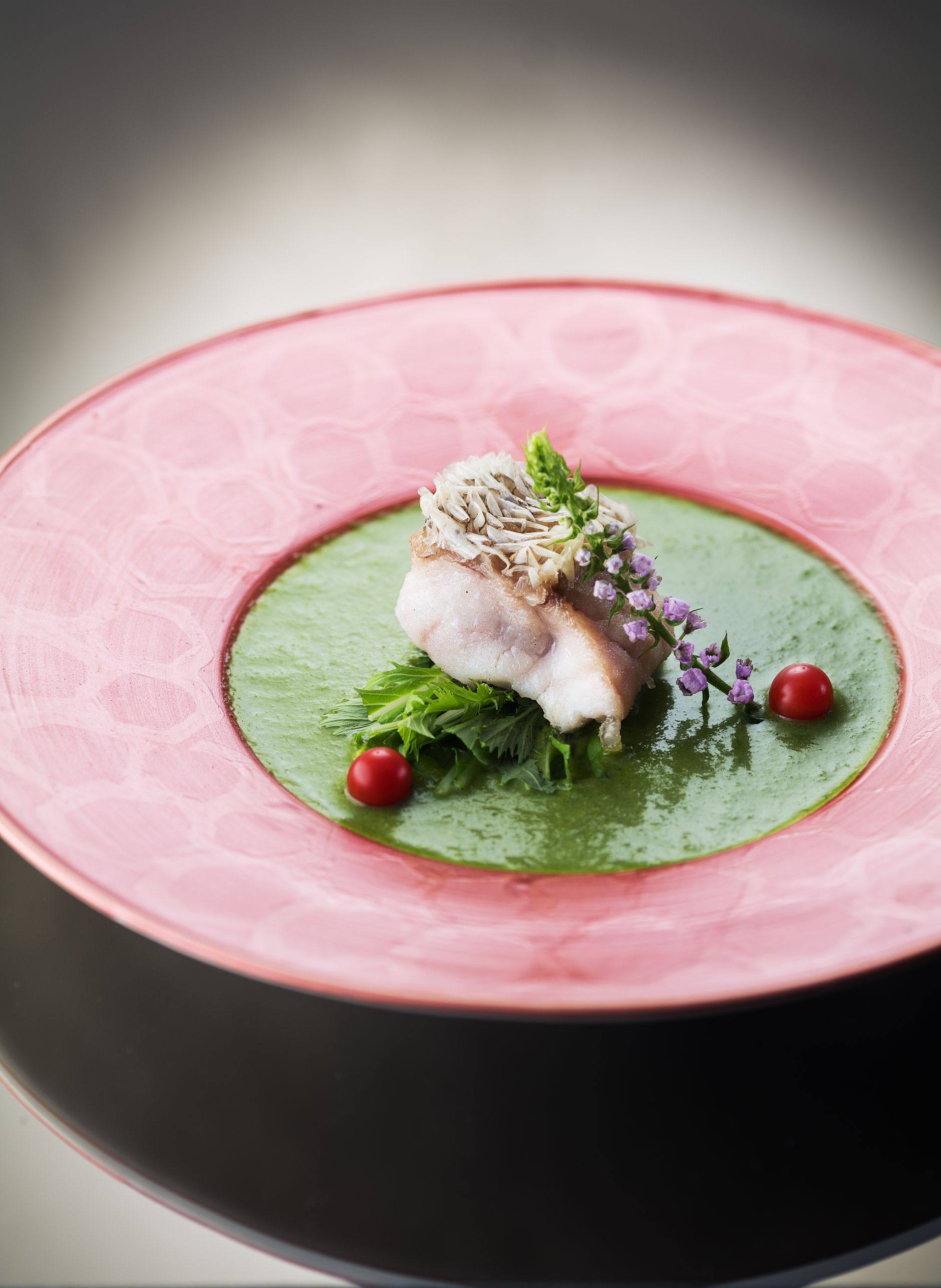 Newly minted late last year inside The Peninsula Hong Kong, Kushiro joins the upper echelon of Japanese fine dining establishments. Heading the all-star team are culinary director Yukihito Tomiyama, previously at Shinji by Kanesaka Macau; 25-year industry veteran Ricky Chung; and Jason Au, a graduate of
Nobu
and Haku.
Lunch starts at HK$880 (US$115) while dinner will set you back HK$1,980 to HK$2,780 for a multi-course omakase of appetisers, sashimi, hot dishes, sushi, soup and dessert. Expect a table laden with luxury ingredients – Hokkaido sea urchin, A4 Wagyu beef, sturgeon gold caviar and more, while stylish interiors easily outshine the city's spartan sushi counters.
Shop BW1, BW3 & BW5, B1/F, The Peninsula Hong Kong, Salisbury Road, Tsim Sha Tsui
3. Masa Hong Kong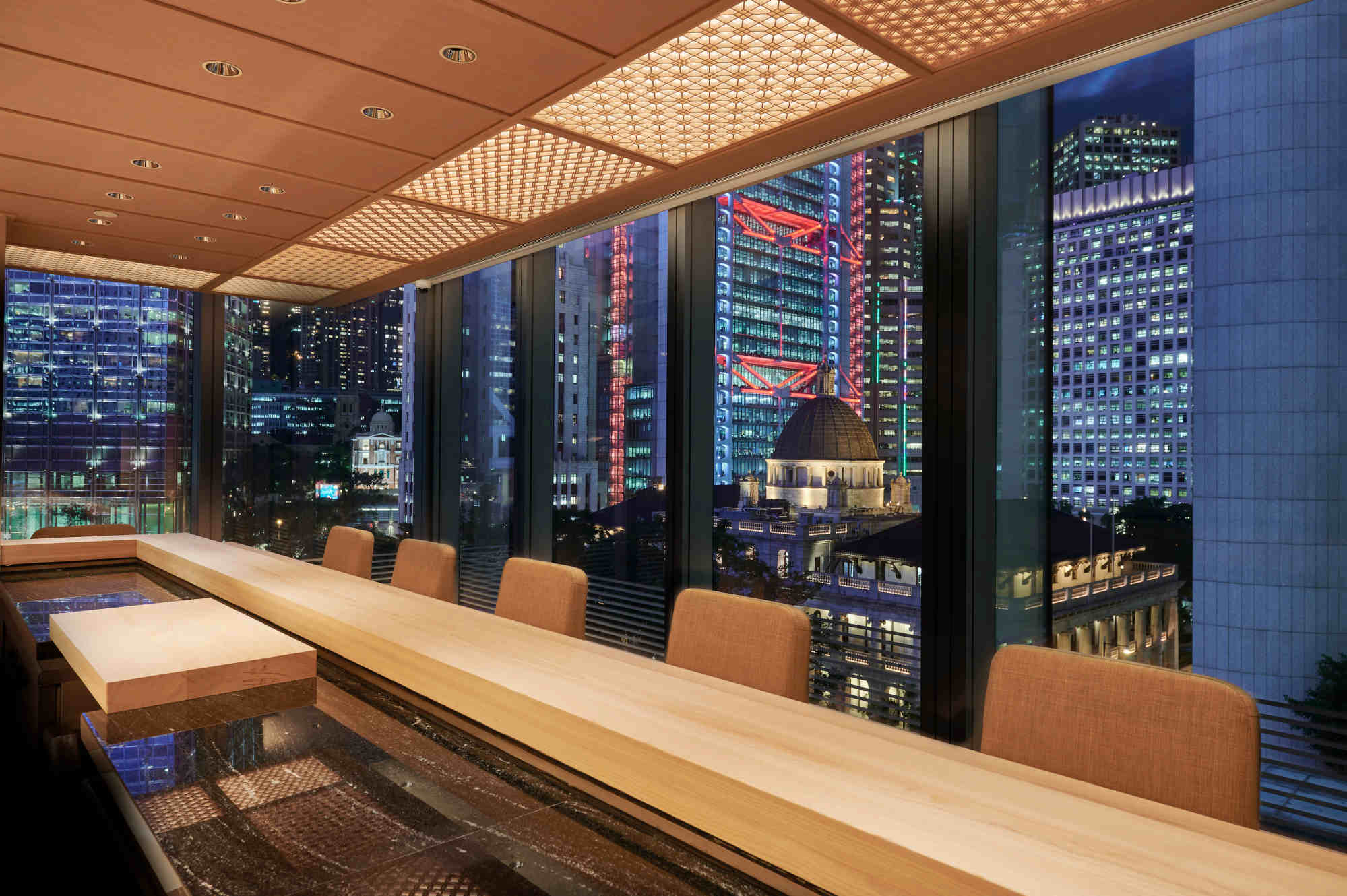 Dressed to impress, Masa Hong Kong debuted in 2021 as one of the more design-conscious omakase restaurants in Hong Kong. Anchored by the city's longest uncut hinoki wood counter, and ringed by floor-to-ceiling views of the CBD under a handcrafted kumiko wood patterned ceiling, the esteemed chef Masataka Fujisawa and team deliver a procession of fine nigiri sushi to rival the best in town.
The focus here is on dry ageing, with thoughtful preparations enhancing the fishes' natural umami. Each component is considered: from the rice used to complement the fattiness of the fish, to the specific spring water sourced all the way from Shizuoka on Honshu's Pacific coast.
5/F, CCB Tower, 3 Connaught Road Central
4. Nadaman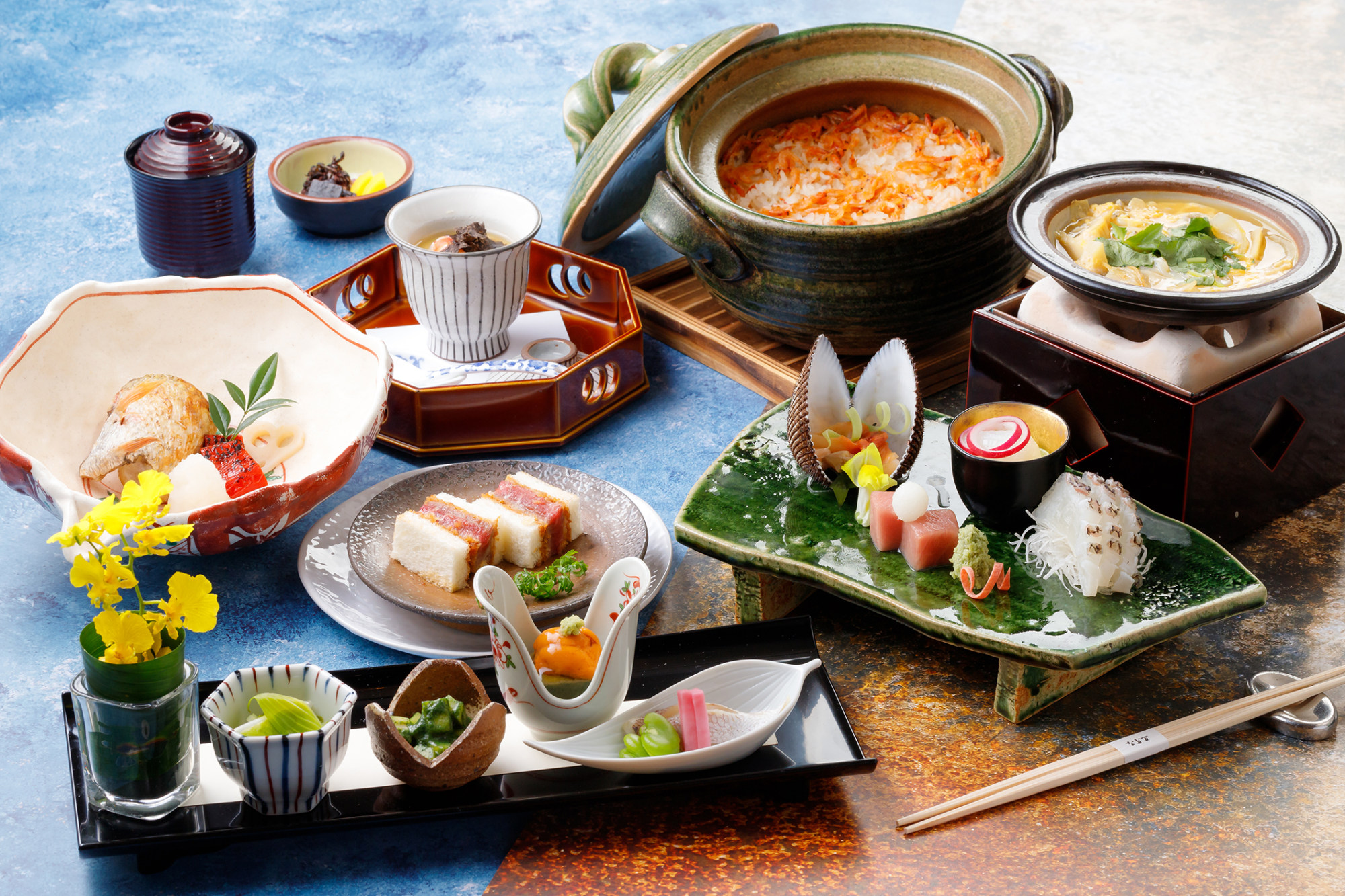 The first overseas branch of the Japanese institution, Nadaman inside Kowloon Shangri-La embodies over 190 years of tradition in kaiseki cuisine. Business travellers and loyal patrons flock here, with separate areas for teppanyaki, sushi and à la carte dining, and private rooms for discreet corporate affairs.
Pull up a seat at the teppan grill for sizzling delights from finely marbled Wagyu to lobster, or settle in for the kaiseki omakase where the seasonally rotating menu could incorporate home-made tofu with fresh sea urchin and simmered Hokkaido kinki fish.
A well-curated selection of shochu and sake complements the elegant cuisine.
Lower Level II, Kowloon Shangri-La, 64 Mody Road, Tsim Sha Tsui East
5. Ryota Kappou Modern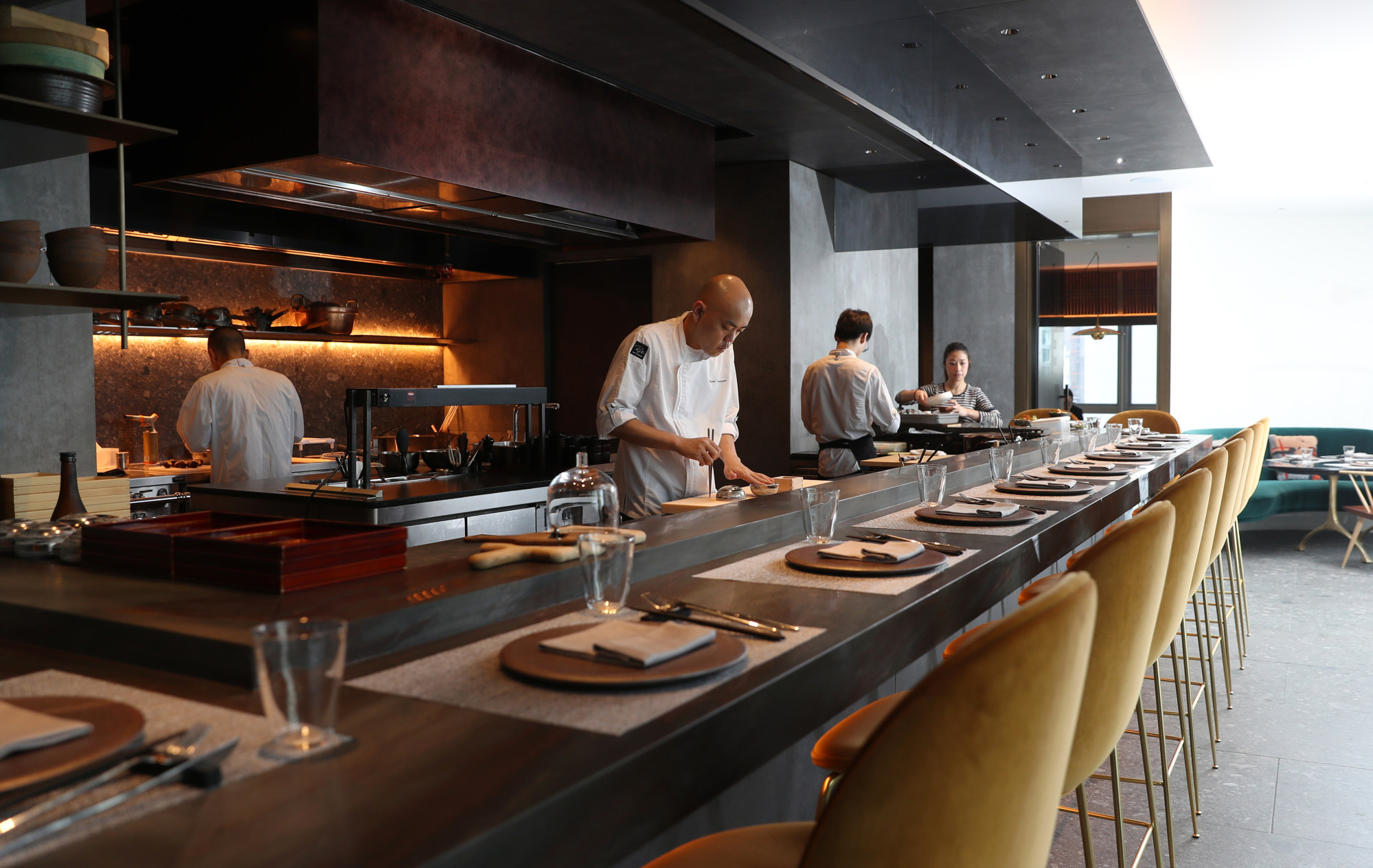 Michelin-starred Ryota Kappou Modern makes a strong case for the prevailing trend of Japanese-French fusion, with head chef Ryota Kanesawa marrying Japanese ingredients and European techniques to stunning effect. The culinary creativity of the ex-Zuma chef is on full display in a border-defying menu, with dishes rotating to keep regulars engaged.
Relaxed decor keeps any formality at bay – think designer furniture in shades of mustard and sea green, natural wood, and pops of foliage evoking a chic living room.
Savour signatures such as the Wagyu sukiyaki or uni "bowl of wonders" for lunch, or book at the tasting counter for the full kappo experience.
21/F, 18 On Lan Street, Central
6. Shikigiku Japanese Restaurant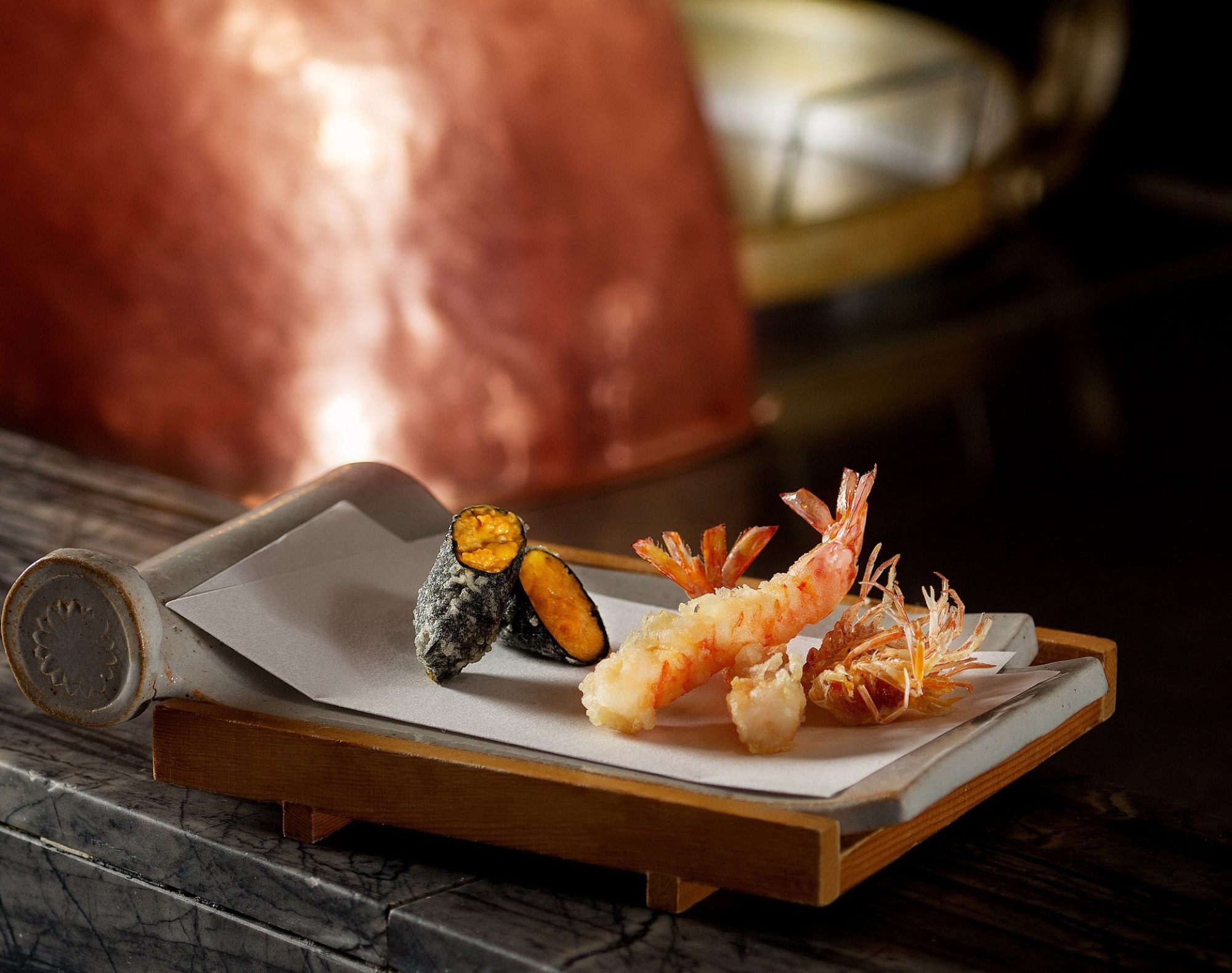 There's something to be said for tradition, and restaurants such as Shikigiku remind us why time-honoured Japanese cooking techniques and recipes have remained unchanged for centuries. Boasting a breathtaking view of the harbour, this establishment eschews theatrics and showmanship for authenticity, showcasing a wide range of sushi, sashimi, teppanyaki and kaiseki, all executed with refined attention to detail. With myriad options to please the pickiest of palates, the menu begs return visits, whether you're seated front row at the tempura bar, savouring a romantic kaiseki meal for two overlooking Victoria Harbour, or feasting to the sizzling sounds of the teppan in one of four private rooms.
Level 4, IFC Mall, 8 Finance Street, Central
7. Shikon by Yoshitake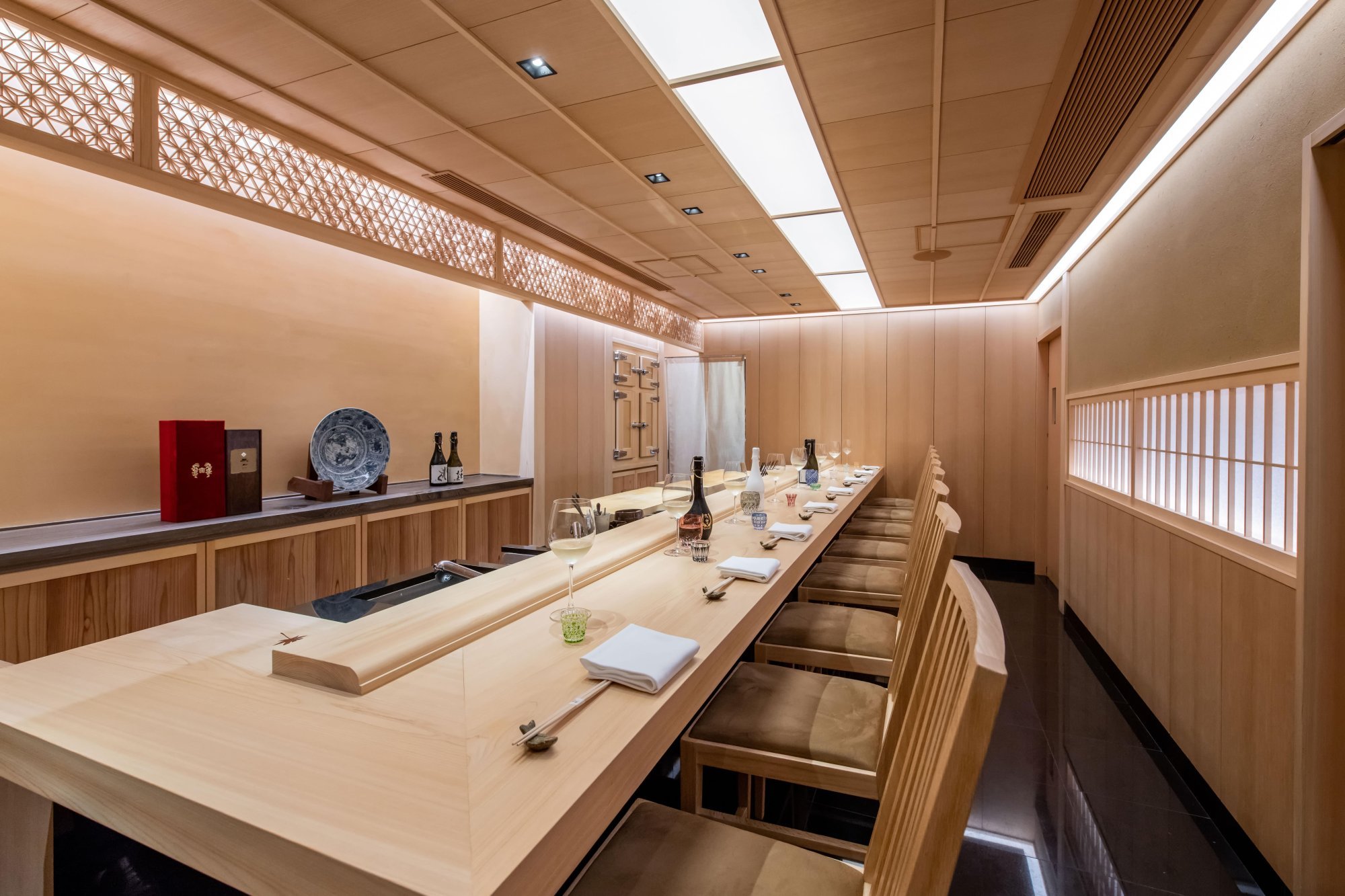 Awarded three Michelin stars every year since 2014, Shikon by Yoshitake (formerly Sushi Shikon) is modelled after the eponymous chef's flagship restaurant in Ginza, Tokyo, and helmed locally by head chef Yoshiharu Kakinuma. Featuring a parade of fish imported daily from Japan's most prestigious purveyors, the hours-long omakase offers a study in contrasting temperatures and textures, fresh vs aged fish, the traditional vs the unconventional.
At this shrine to Edomae-style sushi, equal attention is paid to the plating and sequencing of each dish, as to its individual preparation. A selection of thoughtfully curated Japanese art, antiques, and Karatsu dinnerware provides cultural context.
7/F, The Landmark Mandarin Oriental, 15 Queen's Road, Central
8. Sushi Ikkon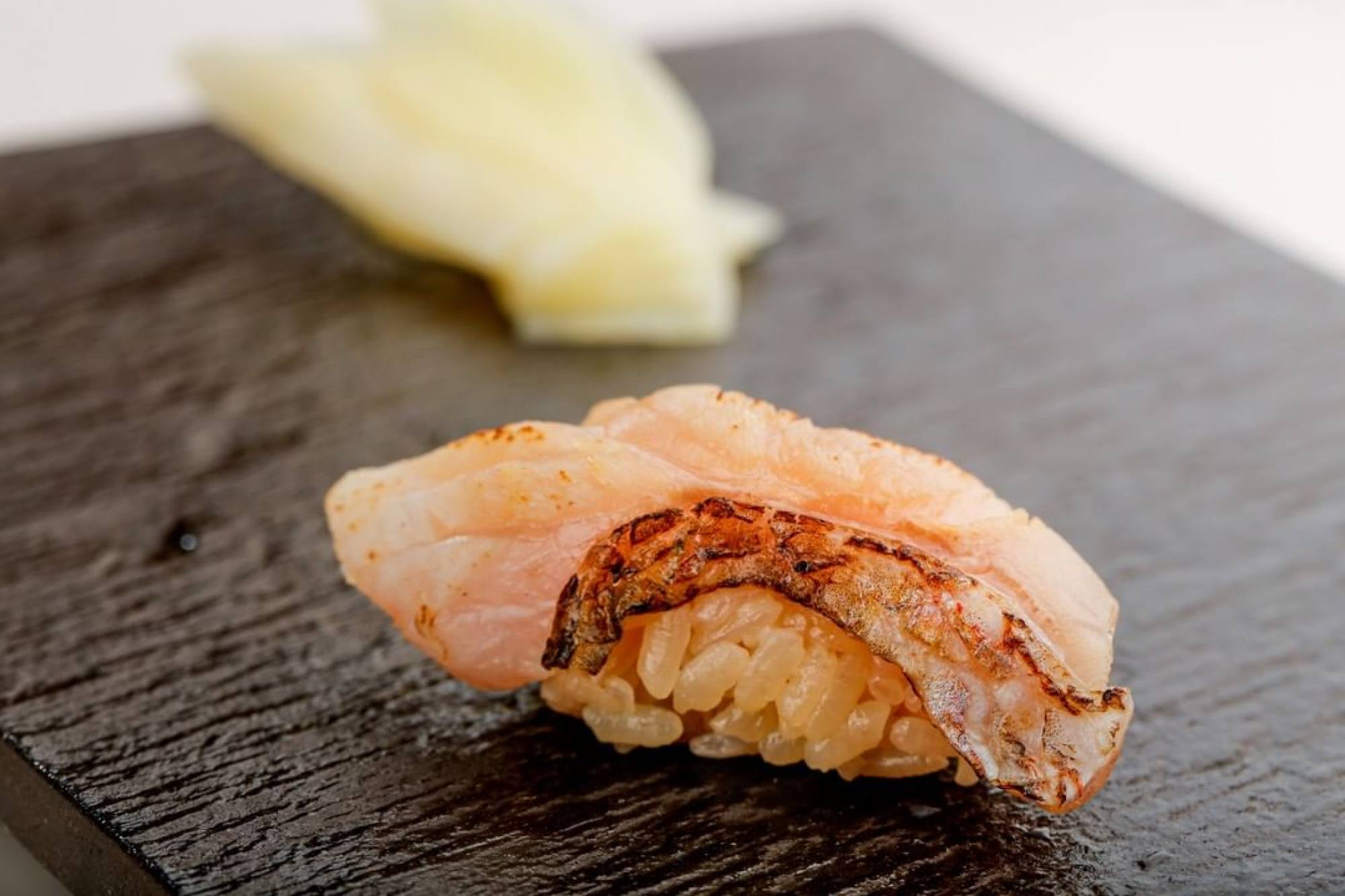 While a nondescript business hotel may be an unassuming home for an haute temple of Japanese cuisine, wander into the Crowne Plaza Causeway Bay and you'll be amply rewarded with the impeccable omakase on offer. Opened just over a year ago in the midst of the pandemic, Sushi Ikkon has proved its merit among the tidal wave of sushiyas in Hong Kong, bolstered by attentive service, an enviable sake cellar and the creative chops of head chef. From fat-marbled otoro kissed by the flame of the blowtorch to bitingly fresh bafun uni and the restaurant's signature steamed abalone, Sushi Ikkon delivers finesse and elegance at every turn.
1/F, 8 Leighton Road, Causeway Bay
9. Sushi Saito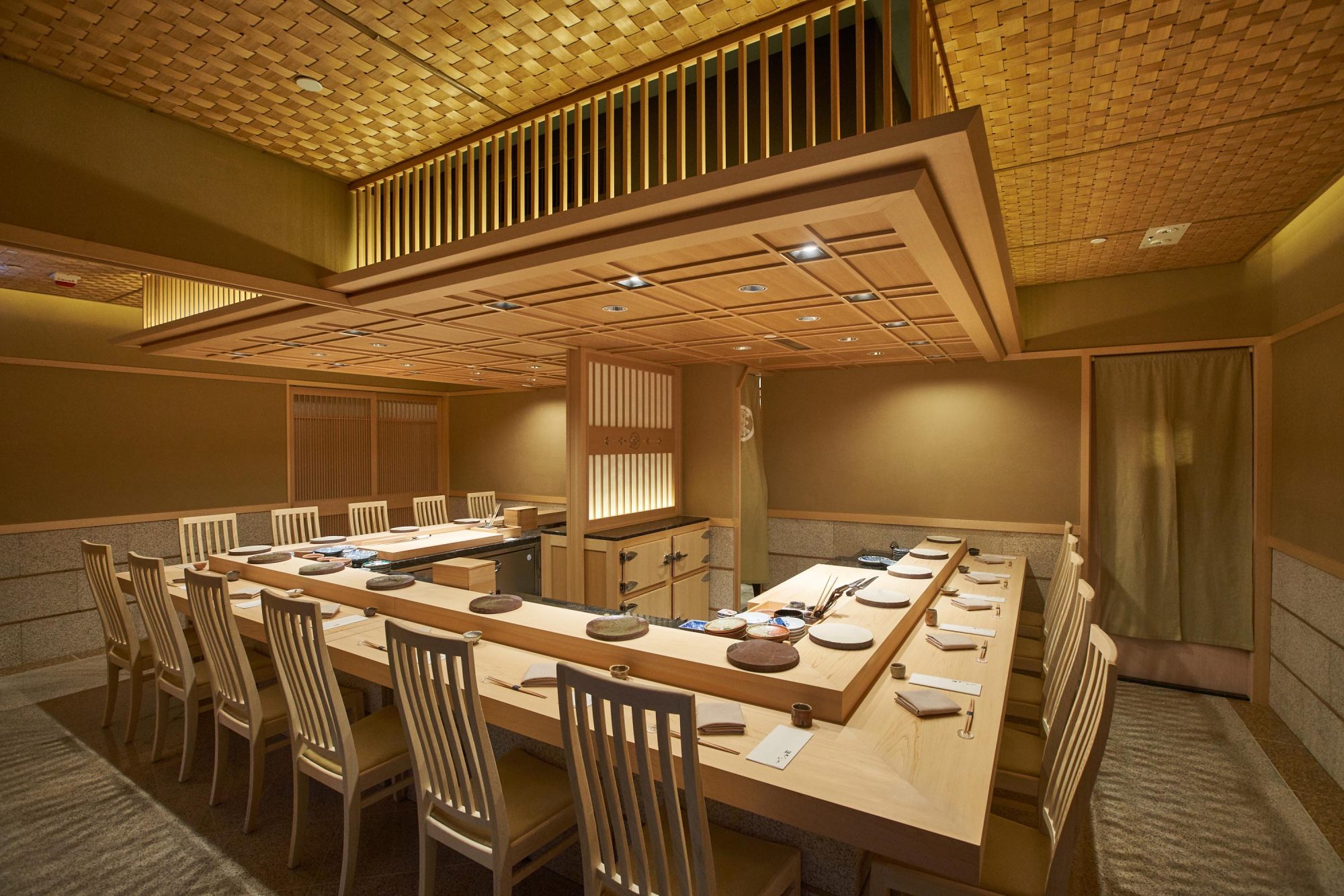 A hallowed name among Japanese food connoisseurs, this local outpost of Sushi Saito preserves the pedigree of the legendary Tokyo restaurant with aplomb. Perched on the 45th floor of the Four Seasons Hong Kong, this mecca for sushi aficionados dutifully replicates the hushed reverence and painstaking craftsmanship of the original. The restaurant is divided into two rooms, each seating eight, where diners are invited on an exhilarating culinary journey informed by the ocean's seasons and the chef's whimsy – all set against the stunning skyline. Reservations are nearly impossible to come by, but secure a seat and the once-in-a-lifetime meal is well worth the hefty spend.
45/F, Four Seasons Hotel Hong Kong, 8 Finance Street, Central
10. Sushi Wadatsumi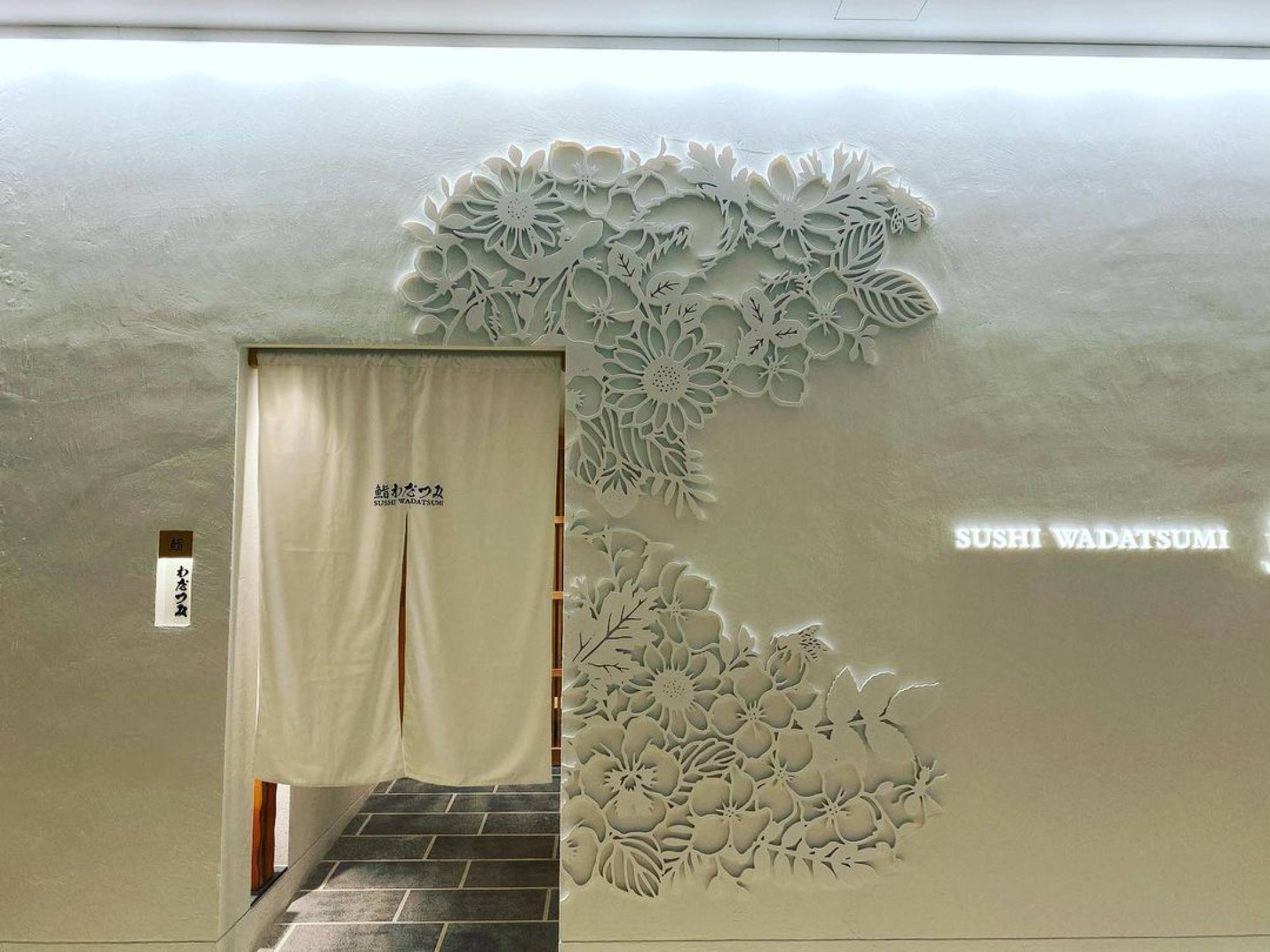 Paying tribute to the time-tested traditions of Edomae-style sushi, this Michelin-decorated restaurant goes to great lengths to source its fish, flown in daily from Tokyo's Toyosu Market. The restaurant recently moved to shinier digs within K11 Musea, where executive chef Kin-san's creations are given a spiffier stage to shine on as he slices, squeezes, presses and tucks with precision behind an elegant L-shaped counter. Each piece of nigiri is handled to enhance its inherent qualities, whether warmed with a torch, sprinkled with sea salt, or daubed with yuzu kosho.
Starting from HK$780, lunch offers good value for those hesitant to shell out for the dinner omakase.
Shop 607, 6/F, K11 Musea, Victoria Dockside, 18 Salisbury Road, Tsim Sha Tsui
11. Sushi Yonjugo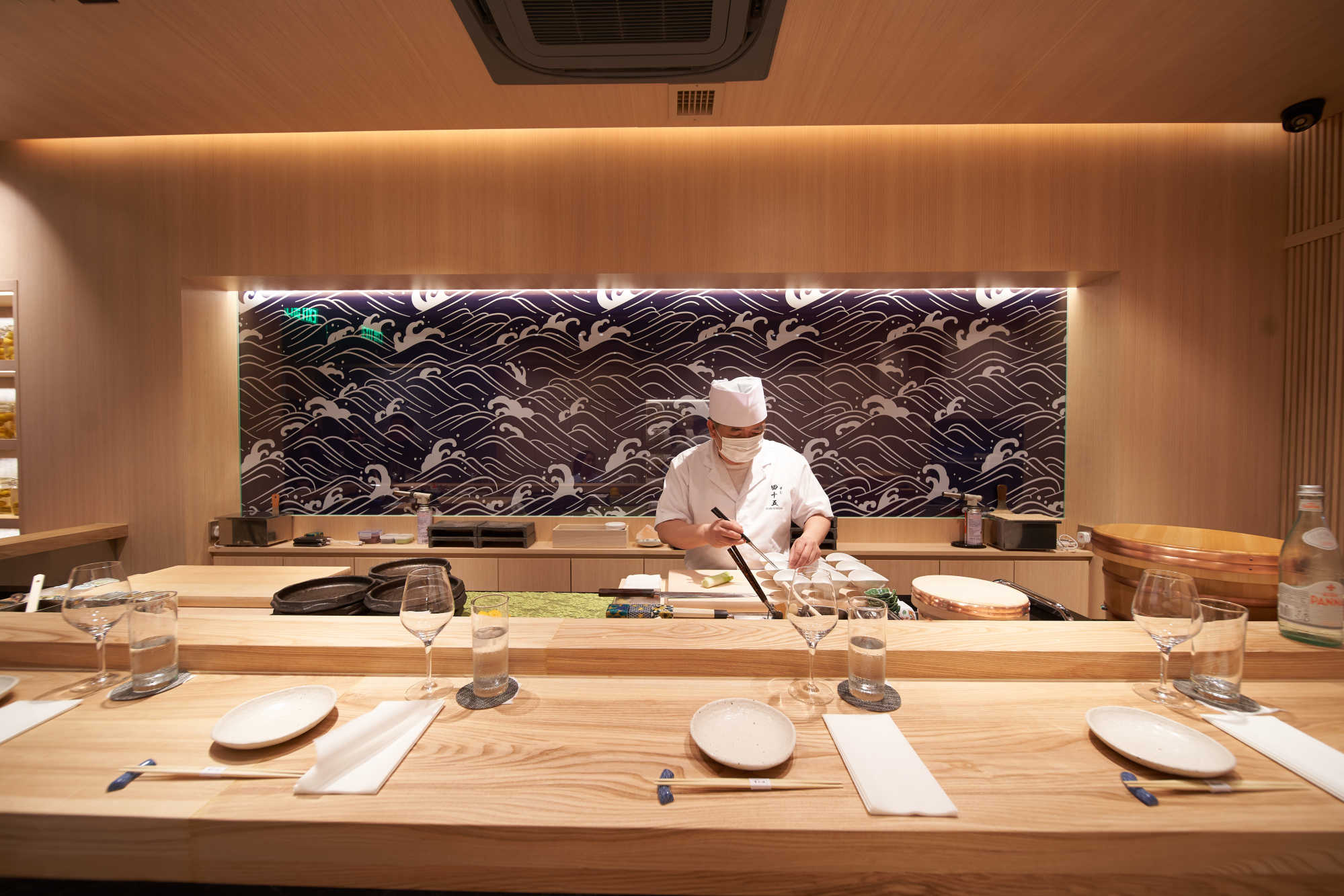 One of the latest sushi restaurants on the scene, Sushi Yonjugo is a secluded nine-seater on Staunton Street. Chef Milton Lau built a loyal following at Kishoku in Causeway Bay; at his new home in Central, sushi fiends can look forward to some of the same show-stopping signatures, plus creative new additions to his ever-changing omakase. Procuring ingredients from Hokkaido, Kyushu, Okinawa and Kagoshima – and rising as early as 4am every day to do so – Lau champions a bevy of artisanal Japanese ingredients in his menu. From cactus leaf to Chiba strawberries, the freshness and provenance of ingredients are paramount to his eye-opening degustation.
35 Staunton Street, Central
12. Sushiyoshi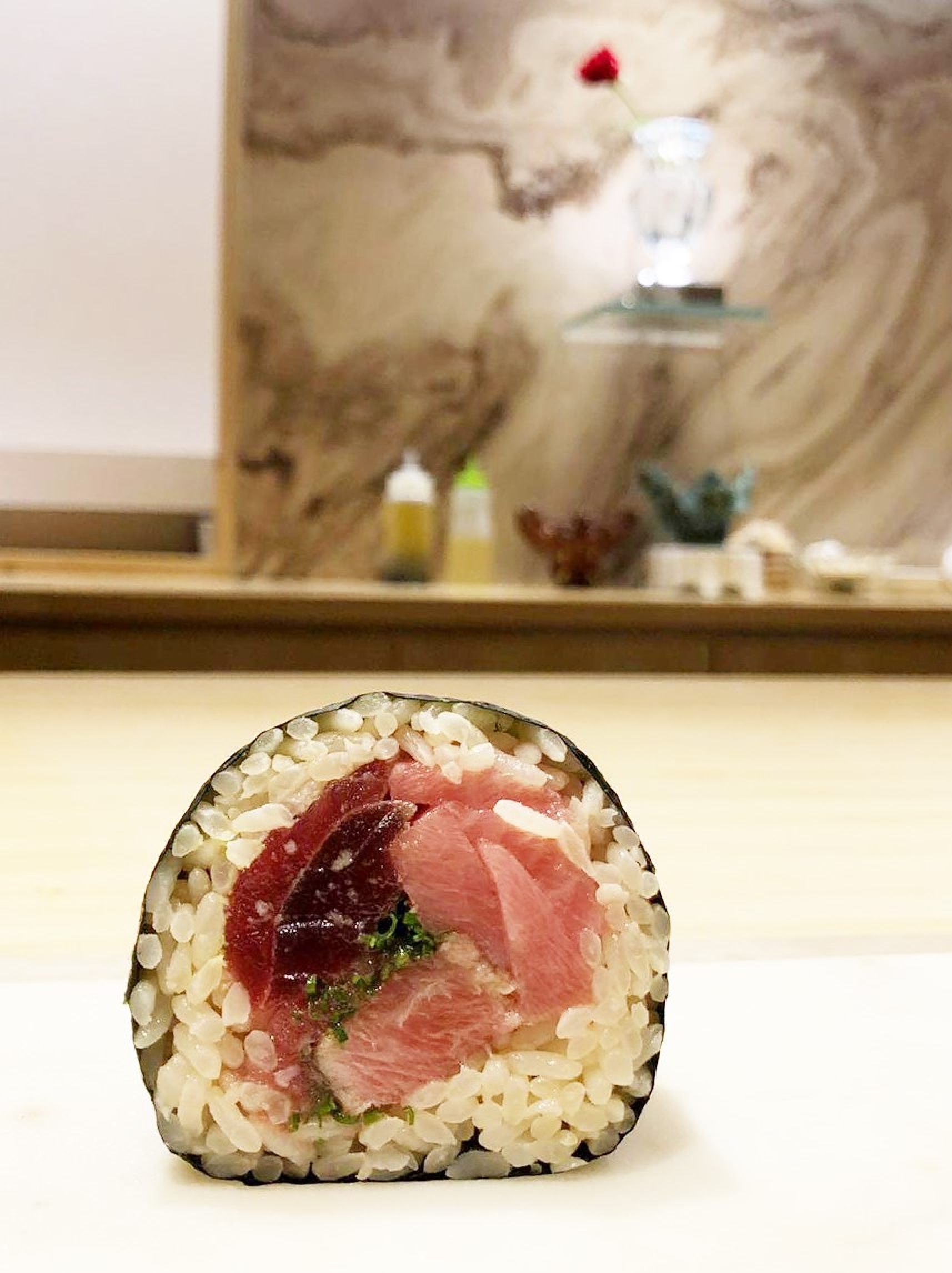 Sushiyoshi has solidified its reputation as one of Hong Kong's top omakase restaurants – no small feat in a city littered with sushi counters. The tucked-away spot made its debut in 2018 as the first overseas branch of chef-owner Nakanoue Hiroki's revered two-Michelin-starred restaurant in Osaka, and has been dazzling diners ever since with its playful Edomae-style omakase punctuated by creative bites and photo-worthy moments. Guests can look on as the deft hands of head chef Sugawara Ryohei, who apprenticed for chef Hiroki, goes to work with his superior knife skills and theatrical flair. Dinner here is a spectacle – so come prepared with both your camera and your appetite.
1/F, The Otto Hotel, 8 Cameron Road, Tsim Sha Tsui
13. Zuicho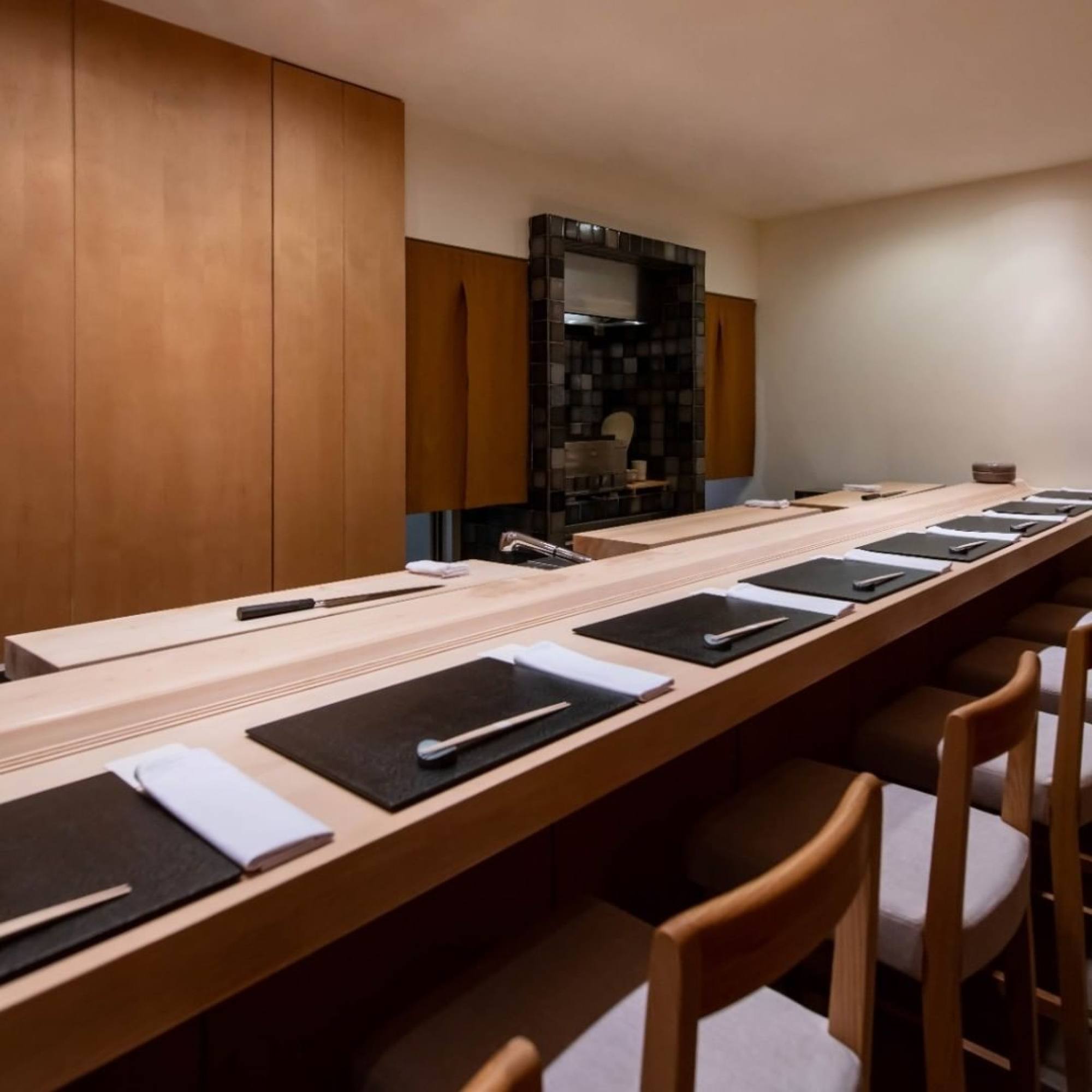 Occupying the former home of Sushi Shikon, Zuicho quickly won the praise of diners and critics alike for its innovative offerings, and earned a Michelin gong not one year after opening.
Head chef Fumio Suzuki presides over the interactive multi-course meal, with seasonal ingredients forming the backbone of a menu centred on the kappo tradition, meaning "to cut and cook". What follows is an orchestrated medley of dishes, raw and cooked, showcasing a range of techniques, intricate plating and idiosyncratic flavour profiles.
The signature Satsuma beef fillet is a delight, lightly crumbed and golden fried for a revelatory bite.
G/F, The Mercer Central, 29 Jervois Street, Sheung Wan

Nadaman perfects the 190-year tradition of kaiseki cuisine, while Michelin-starred Ryota Kappou Modern keeps guests surprised with frequent changes to its menu
Masa Hong Kong focuses on fine dining with beautiful interiors, Sushi Yonjugo offers guests an intimate omakase experience, and Ippoh specialises in tempura