6 best new Hong Kong restaurants with spectacular sea views, from ADD+ and Mosu in West Kowloon's M+, to Salisterra and Radical Chic, which have new chefs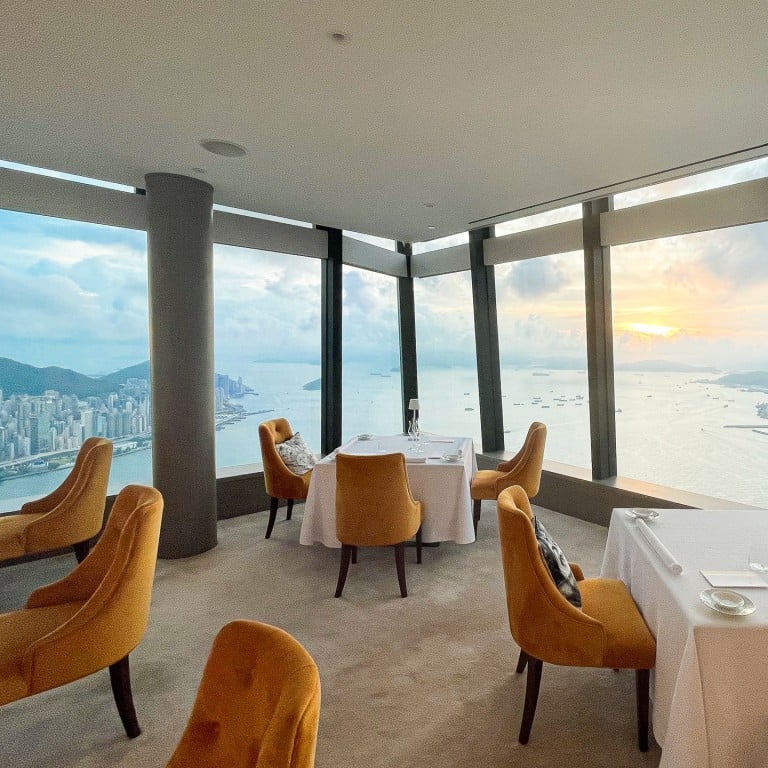 An unfettered view of Hong Kong's beautiful "fragrant harbour" is much sought after, not only
by homeowners
but also by restaurants because of its added appeal to diners.
With new restaurants and older ones reinventing themselves over the past few years, the meal with a view has welcomed new players and if you are planning to find a place to watch the fireworks (hopefully!) on October 1, here are some worthy new considerations. Book very early to avoid disappointment.
1. Mosu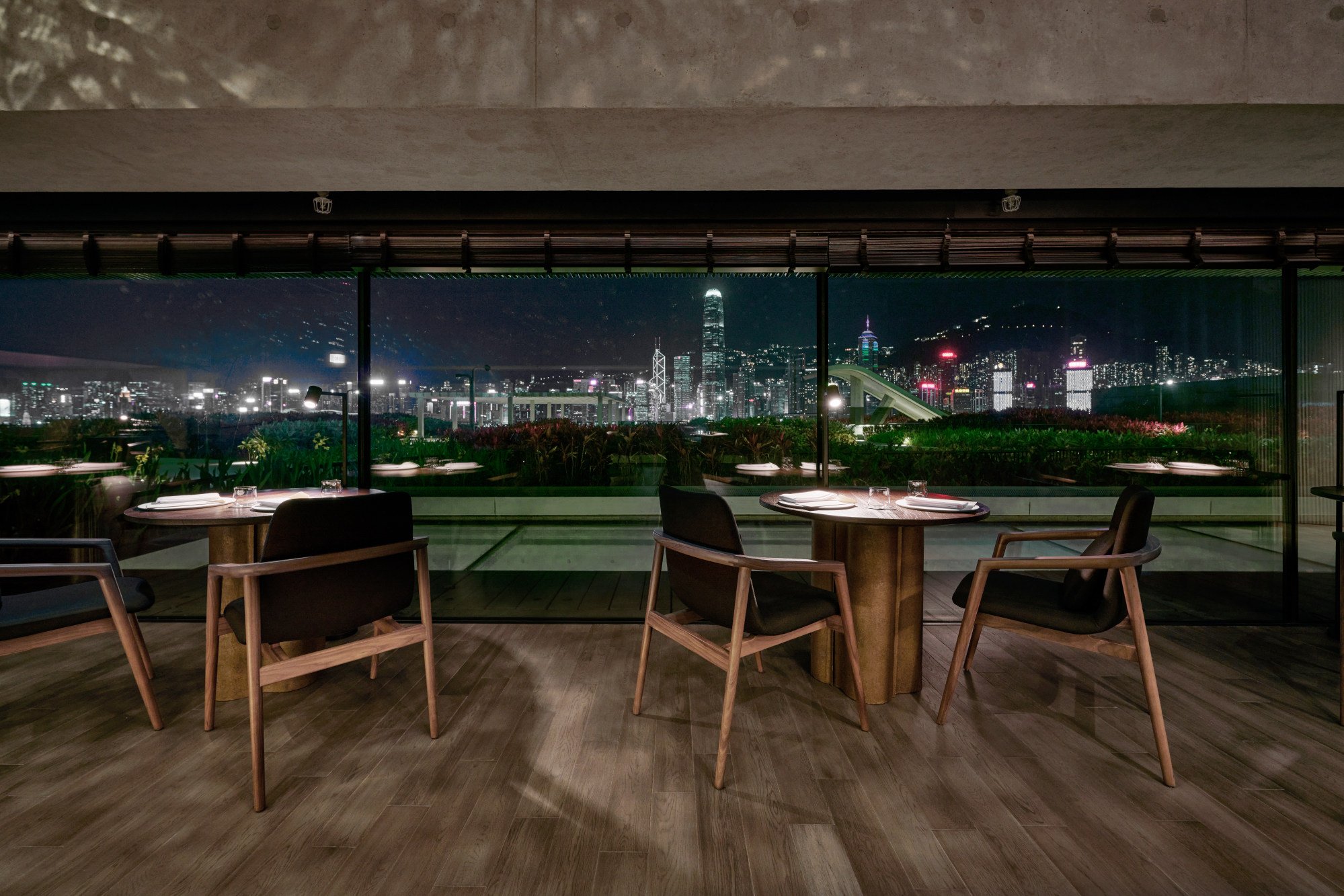 The highly anticipated Korean sensation
Mosu arrived in the M+ museum
at the end of March, with a two Michelin-starred tasting menu-only concept concocted by executive chef Sung Anh. Up on the third floor of the building, the panelled floor-to-ceiling windows give a panoramic view of the city while spherical light bulbs hanging from the ceiling add to the cosy and elegant ambience.
The multi-course tasting menu (HK$1,980 or US$250) is superb. It comprises small bites such as gim cup, an elegant seaweed cup filled with potato salad, seaweed and sweet local soy-marinated raw shrimp, and an exquisite abalone tart, followed by five savoury courses that include lobster salad and sot bap with lamb, a classic and traditional Korean rice dish with French lamb saddle.
3/F, M+ Cultural District, 38 Museum Drive, West Kowloon
2. Haku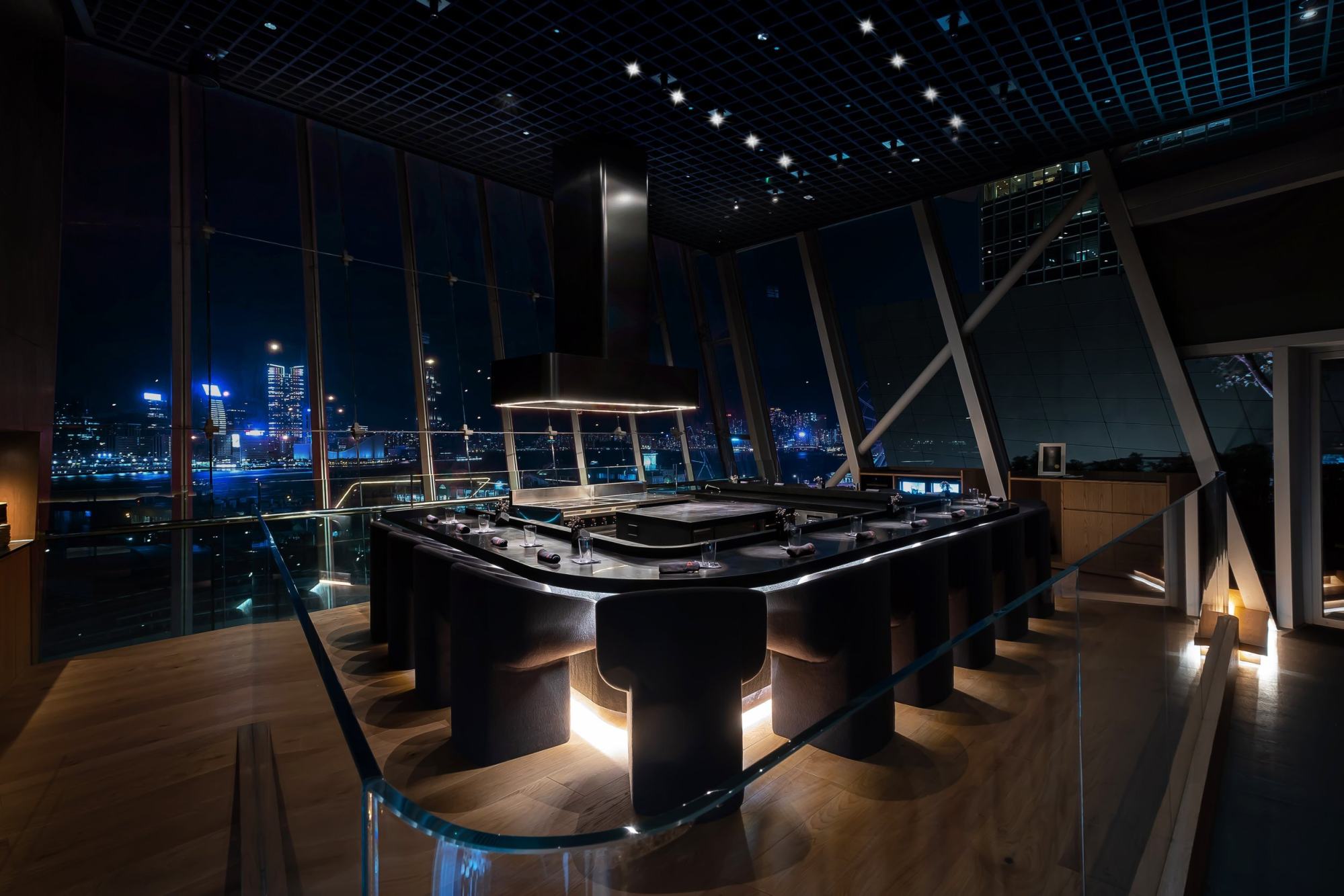 Haku is the first word of the Japanese phrase haku rai hin, meaning "things from abroad". This is an apt description of Haku's Japanese-centric food with its influences from across the world, including executive chef Rob Drennan's bohemian vibe, drawn from his previous posting in Portland, Oregon.
The restaurant recently moved from its old Harbour City premises to new digs on the fourth floor podium of IFC where it offers a great view of the Kowloon waterfront, including the towering ICC building. The new restaurant has a cool vibe and offers a U-shaped bar where the chefs and sommeliers interact with the guests while enjoying the food and view.
Shop 4011, Podium 4/F, IFC Mall, 8 Finance Street, Central
3. BluHouse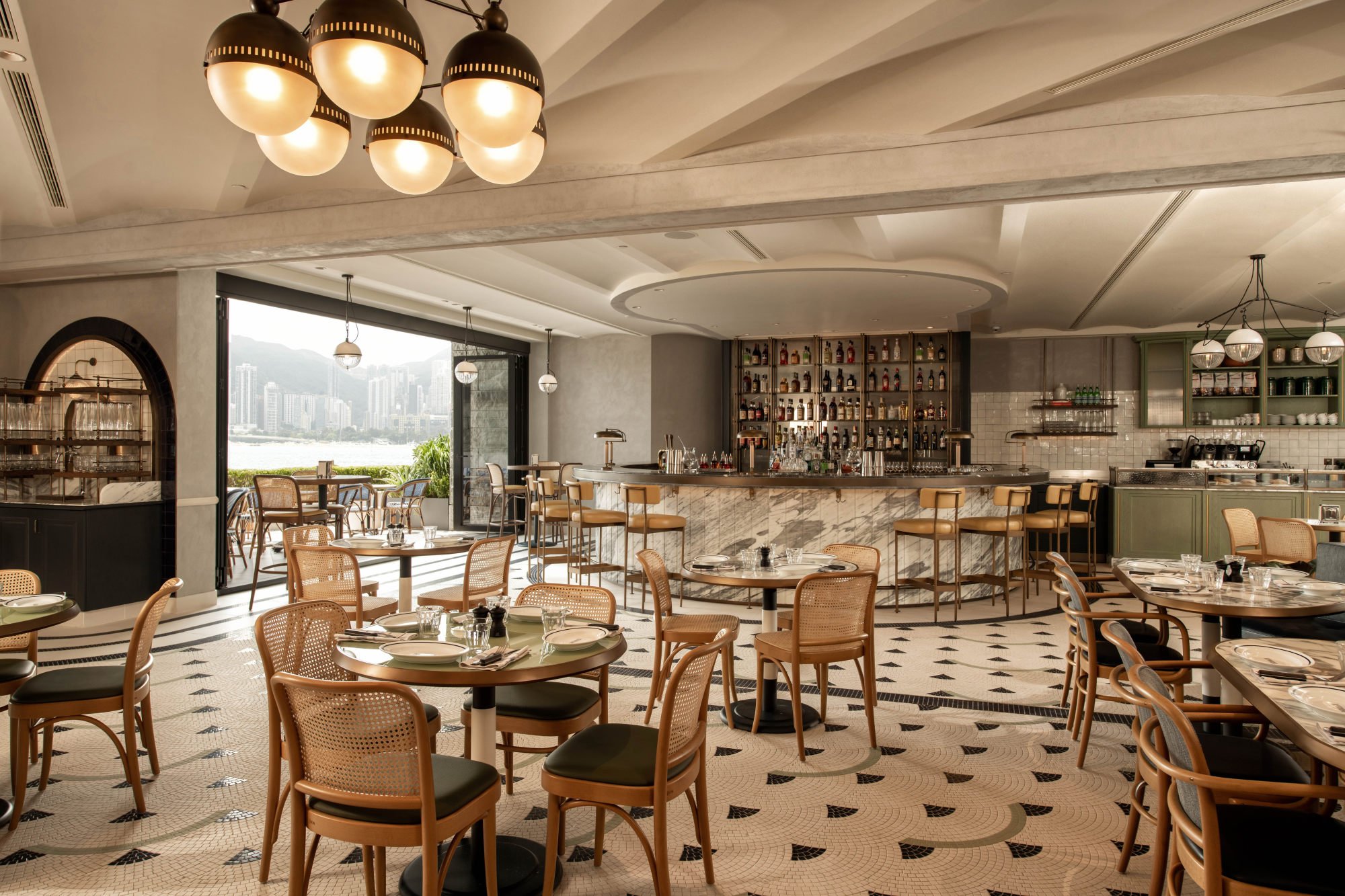 BluHouse is the latest addition to
Rosewood Hong Kong's growing stable
of dining outlets. Situated on the ground floor, the restaurant can be accessed either through K11 Atelier or the Avenue of Stars. With floor-to-ceiling glass windows, the place has the perfect vantage point of Victoria Harbour.
The Italian restaurant comprises two dining concepts under Chef Giovanni Galeota. The main restaurant has a whopping 275 seats and offers hearty Italian favourites such as pizzas and pasta, as well as dishes such as stewed tripe and veal osso bucco. The Dining Room caters to a more fine dining crowd.
G/F, Rosewood Hong Kong, 18 Salisbury Road, Tsim Sha Tsui
4. Chineseology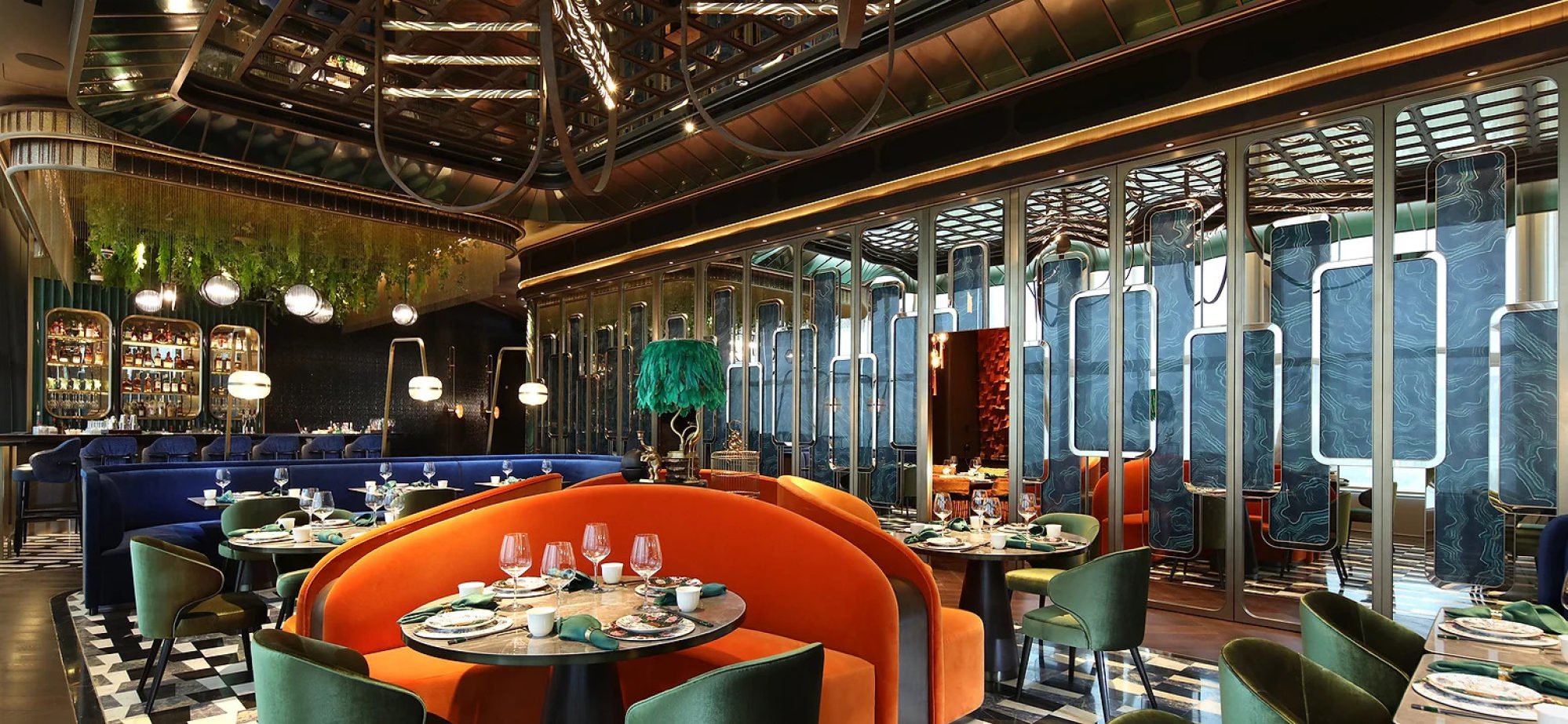 Promising to bring innovative elements to traditional Chinese dining, Chineseology is a welcome addition to IFC mall, where French Window used to be. Those familiar with the latter will remember the excellent views of the harbour from the dining room.
Heading the kitchens is Chef Saito Chau, an alum of creative Chinese cuisine establishments such as Hutong, John Anthony and Dim Sum Library. Chef Chau has elevated traditional Chinese fare, building the menu around the four pillars of presentation, concept, experience and offerings.
Shop 3101, 3/F, IFC Mall, 8 Finance Street, Central
4. Salisterra (new chef)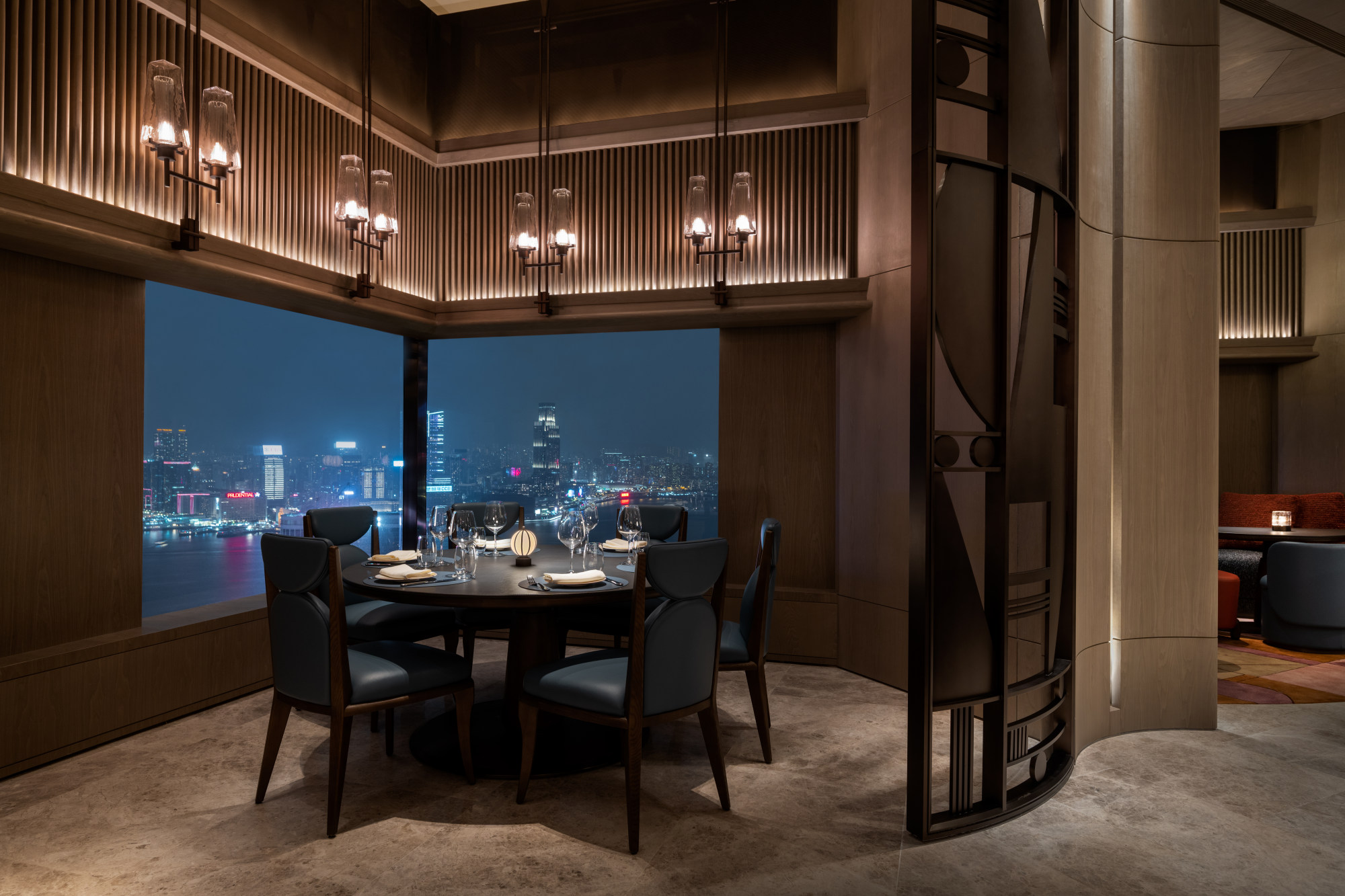 Technically, Salisterra isn't a new restaurant, but with new executive chef Cary Doherty in the house, the dining experience has changed considerably. Salisterra replaced the more iconic Cafe Gray on the top floor of The Upper House in May 2021. Both restaurants had one thing in common: one of the best views of the harbour.
Docherty, formerly with Gough on Gough's and Island Shangri-La's Lobster Bar, has revamped the menu to make seafood a focal point – though meat lovers won't feel left out. Now you'll find dishes like stracciatella with minted peas and broad beans, scallops and Gruyère, and a 1kg (2.2lb) pan-fried Dover sole that's deboned tableside.
49/F, The Upper House, 88 Queensway, Admiralty
5. Radical Chic (new chef)
At 101 floors up, Radical Chic has something of a first-class air travel experience about it – albeit one with way more space than could be reasonably expected on a plane and with a spectacular sunset view. Like Salisterra, the restaurant is not new, but has undergone changes in the kitchen. Now led by Italian chef Andrea Zamboni, you can expect the finest Italian meats, seafood and seasonal produce to come together to craft a dining experience that is progressive and experimental.
Two dinner tasting menus – titled "Radical" or "Chic" – also allow for variety and exploration. The "Radical" menu covers innovative dishes for adventurous palates. Think fresh French oysters with Champagne jelly and caviar, followed by eggs four ways with ikura, uni, caviar and white truffle. The "Chic" menu covers classic recipes, such as winter chestnut soup, home-made tagliolini with white truffles and Carnaroli risotto.
Shop B1, 101/F, International Commerce Centre, 1 Austin Road West, West Kowloon
6. ADD+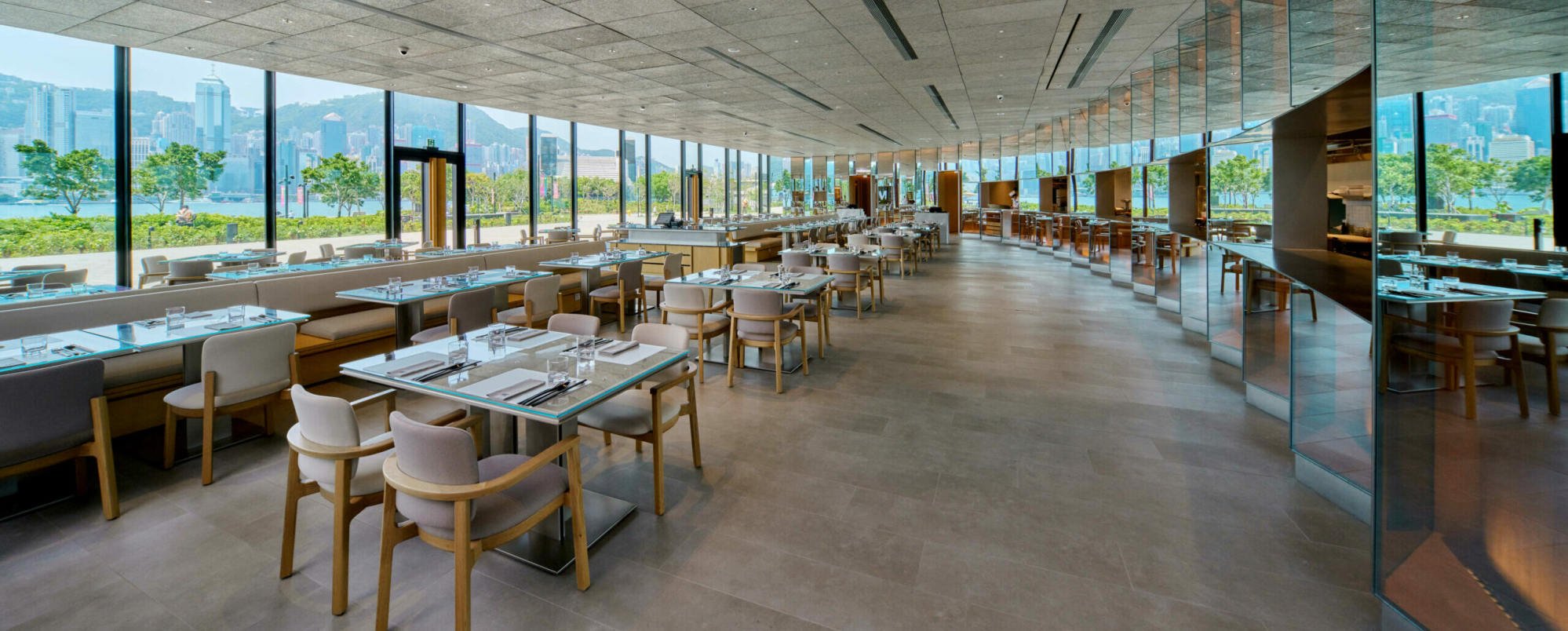 Another new addition to
M+ in West Kowloon
, ADD+ can best be described as an elevated food court that offers table service and all-day dining. The food space boasts a stunning setting, overlooking the Art Park Promenade and iconic views of Hong Kong Island.
The menu, by executive chef Daniel Chan, features meals inspired by the diverse cuisine of Asia as well as the comforting and nostalgic classic snacks of Hong Kong. The meals are catered for the masses, but the view is one in a million.
Cultural District, Unit A, B1, M+ Tower, West Kowloon

Haku and Chineseology opened in Central's IFC, overlooking the incredible Victoria Harbour, while BluHouse in Tsim Sha Tsui is the latest addition to Rosewood Hong Kong
Salisterra at The Upper House and Radical Chic on 101/F of ICC aren't exactly 'new' but they have new chefs: Cary Doherty and Andrea Zamboni, respectively