How Hong Kong's artist residencies are boosting local talent: the city has become a global commercial art hub with galleries, fairs and auction houses – and hopefully more support for its creatives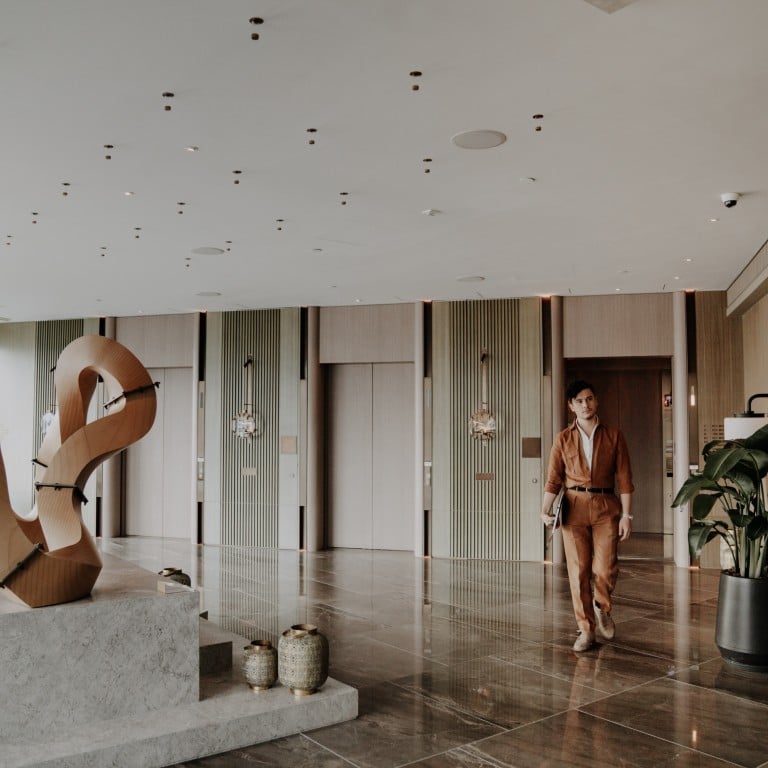 For a week, Hong Kong-based figurative painter Brendan Fitzpatrick went largely offline, sat on his balcony overlooking Victoria Harbour in his shorts letting the sun warm his skin, and jotted down scenes, textures and ideas in a sketchbook. It was in week two that he had a sudden breakthrough. As he was starting to work on some of his ideas, a torrential downpour began.
"I was out on the balcony in an instant with my folding easel," he says. "I made a small pile of paintings noting the colours and trying to convey the muted tones that the harbour had been reduced to in order to capture the vivid sensory experience of it all in paint. From this I then created my expansive triptych."
When Fitzpatrick captured this moment of the Hong Kong harbour in the rain in August last year, he was the third artist to take part in the Artist in Residence programme by K11 Artus. He describes the residency as a unique experience, one for which he is still very grateful.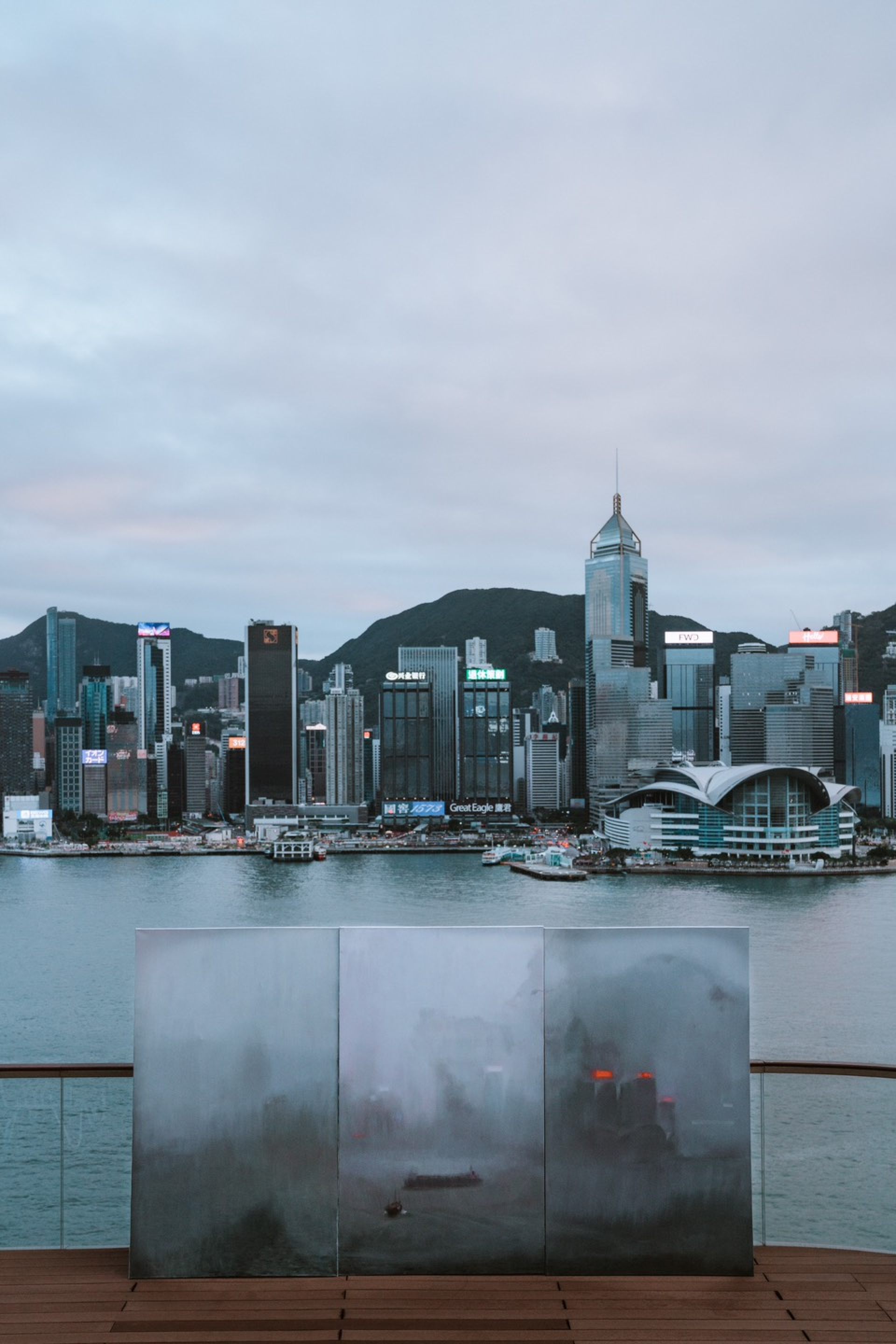 "It's unusual to be able to spend time on a waterfront location with all my needs being met, quite another to then free up all the bandwidth to undertake my most ambitious landscape project to date," he says.
"I think it's important for any artist or creative to break their own mould when feeling stuck. It refreshed me after I'd felt worn out after a large project and revitalised the way I look at art and the way I approach it. I'm actually just starting some new pieces that are inspired from concepts that have been born from the lessons of the past year."
Fitzpatrick says he feels fortunate that his practice allows him to take on commissions while in tandem pursuing his own passions artistically. He also says that being an artist in Hong Kong has never been easy.
"It is both immeasurably fulfilling and incredibly difficult. At the beginning it's always hard and support is key: emotionally, creatively and fiscally. The institutions, museums and galleries all have their part in supporting those that visit," he says.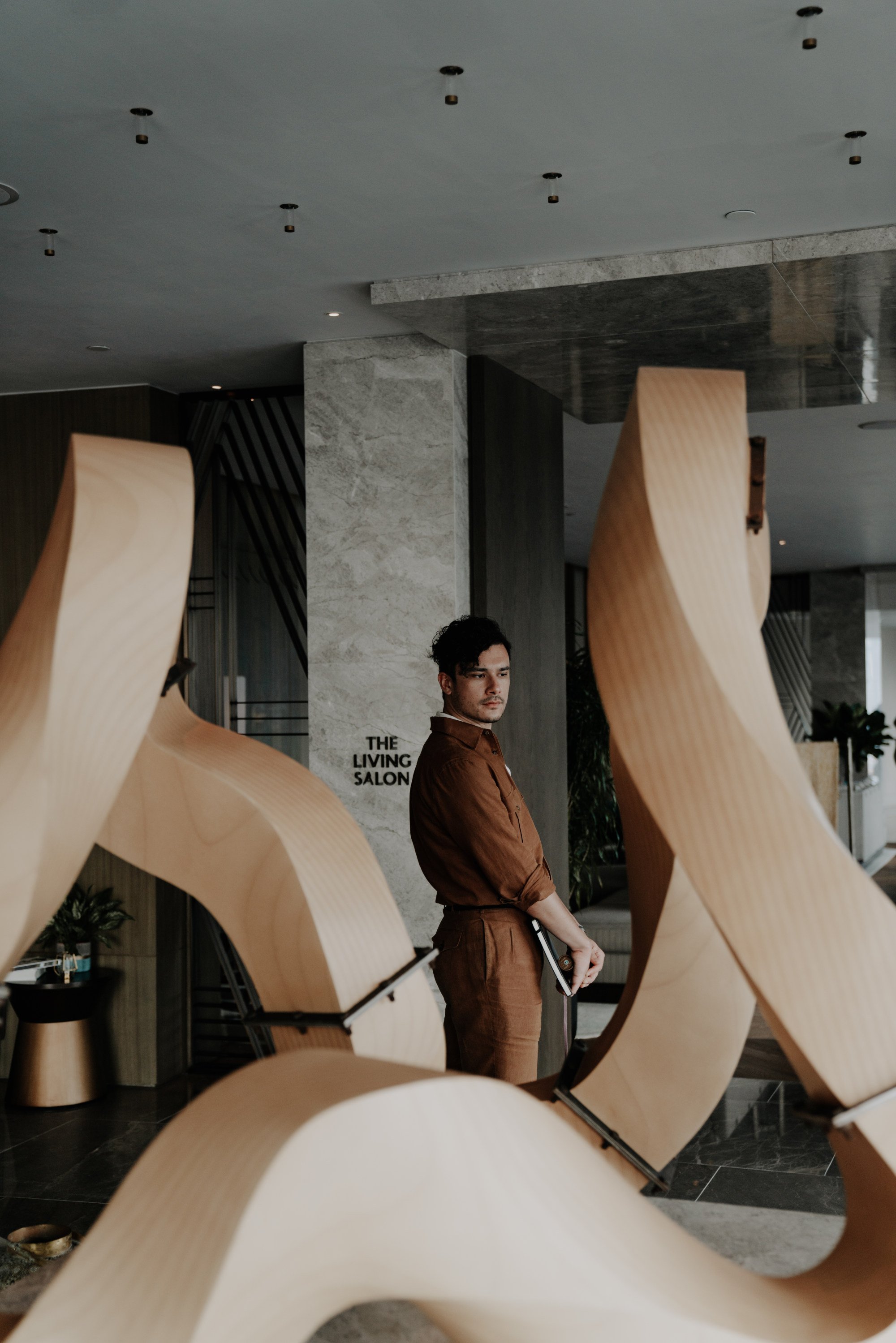 Over recent years, Hong Kong has grown to become one of the three main international art market hubs along with London and New York. The city's growing interest in the arts has helped to stimulate the local art scene, with many Hong Kong galleries exhibiting the work of local artists. In comparison to other world cities, however,
artists in Hong Kong
still have fewer opportunities and get less support. Their opportunities to interact or work with other artists from around the world are also more limited.
In the last few years, artist residencies such as the one run by K11 Artus have been set up in Hong Kong to help address this. These residencies differ in scope and purpose, and range from being fully funded or self-paid (or some version in between).
Some offer artists access to a studio or facilities, or allow them to integrate into a network of other artists from which to draw inspiration or find artistic partners. Others merely provide a contemplative space, which for a defined period can be used to reflect, complete a project, or improve their skills.
Until late last year, Tai Kwun in Central ran art residencies in the site's historic former residential quarters, hosting artists, performers, curators, architects, researchers, writers and academics. The programme aimed to develop a network of artists and professionals, boost interdisciplinary collaboration and interaction with the public, and contribute to a flourishing art scene in Hong Kong.
In-Situ also runs artist residencies in To Kwa Wan, although they are presently on pause since the Covid-19 pandemic. Founder John Lui, who is a former director at Red Gate Residency in Beijing, set up In-Situ in 2017, as he saw that, although Hong Kong is a commercial art hub with galleries, art fairs and auction houses, the city lacked an independent artist-run space.
"Various artist-run galleries and residencies in the past have come and gone. It's not easy to sustain such programmes in Hong Kong," he says. "When I was looking at the art landscape in 2017, I felt there was a real need for an artist residency that was not by invitation only and instead had an open-call application where any artist at various stages of their artist career could apply. I wanted an artist to be judged only by whether they could take good advantage of their time in Hong Kong to create new and meaningful work, without being bound to preconceived proposals."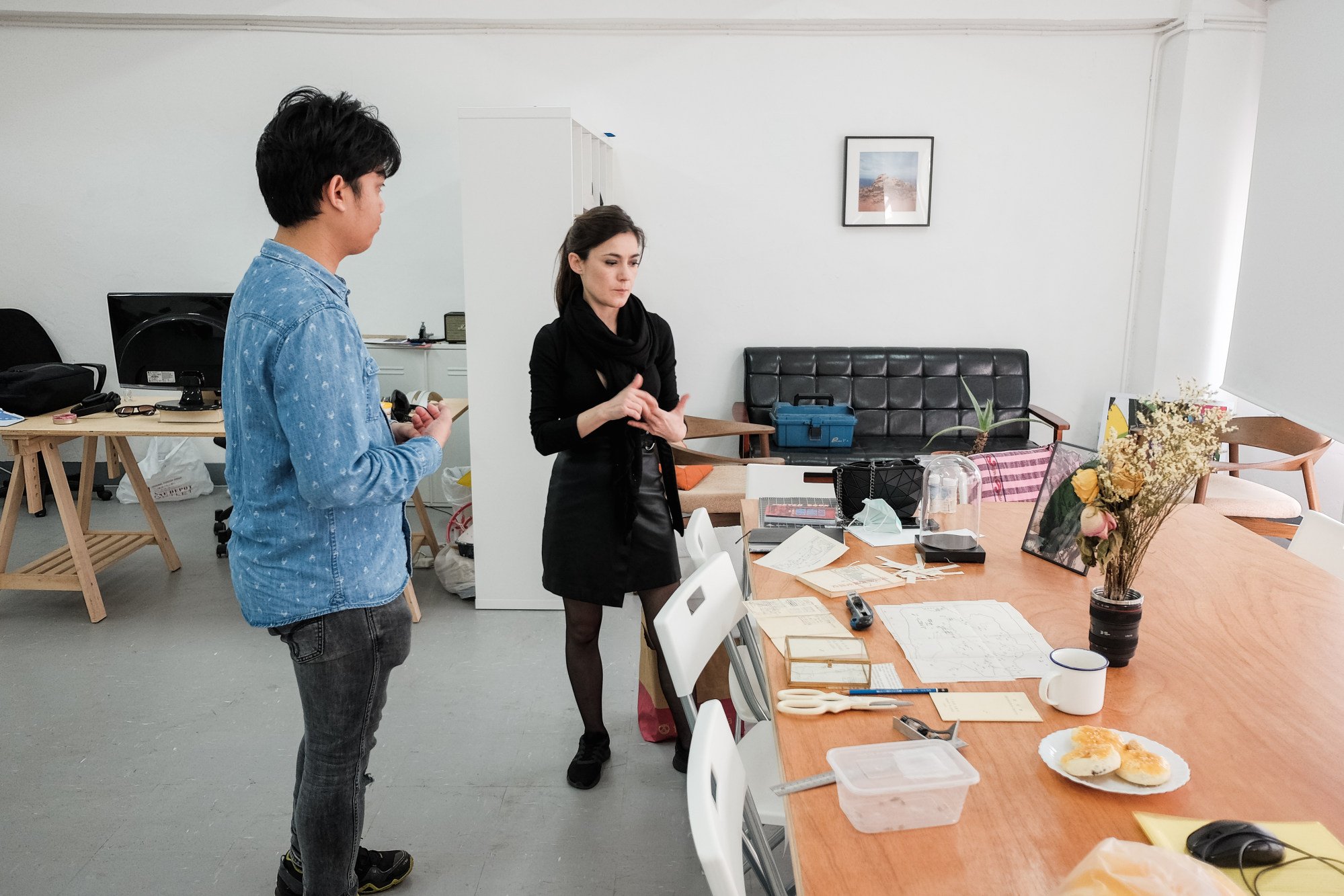 In-Situ, which charges a participation fee, has hosted exhibitions of work by local and international artists, and Lui says his goal is to support artists inside and outside Hong Kong. For the artist residency, however, Lui decided to focus on international artists.
"I think the artist residency model is a good vehicle for cultural exchange and a catalyst for new ways of thinking. Growing up, I have lived in different countries and after going to art university in the US, I attended different artist residencies and it really expanded my artistic practice and gave me access to different forms of artistic communities," he says. "What excites me is sharing what Hong Kong has to offer."
For Portuguese artist Ana Teresa Vicente, what Hong Kong has to offer is life-changing. She enrolled in In-Situ's residency, with funding from Fundação Oriente, the Museum of the Orient in Lisbon, Portugal, from January to April 2020. She says the residency had a "huge impact, on a creative and personal level". Her residency was significantly affected by the Covid-19 pandemic, nevertheless, she says achieved her goals.
"The director of In-situ and I undertook a few field trips during the residency, while respecting all the safety measures imposed by the pandemic, that were incredibly valuable, including to Makerbay, a non-profit innovation makerspace based in Tsuen Wan, and to Sham Shui Po," she says. "I collaborated with local researcher Maria Li Lok-yee and artist Cordelia Tam for my artwork, Transtopia. I'm very grateful to everyone who received me with open arms, and shared their knowledge, ideas and expertise."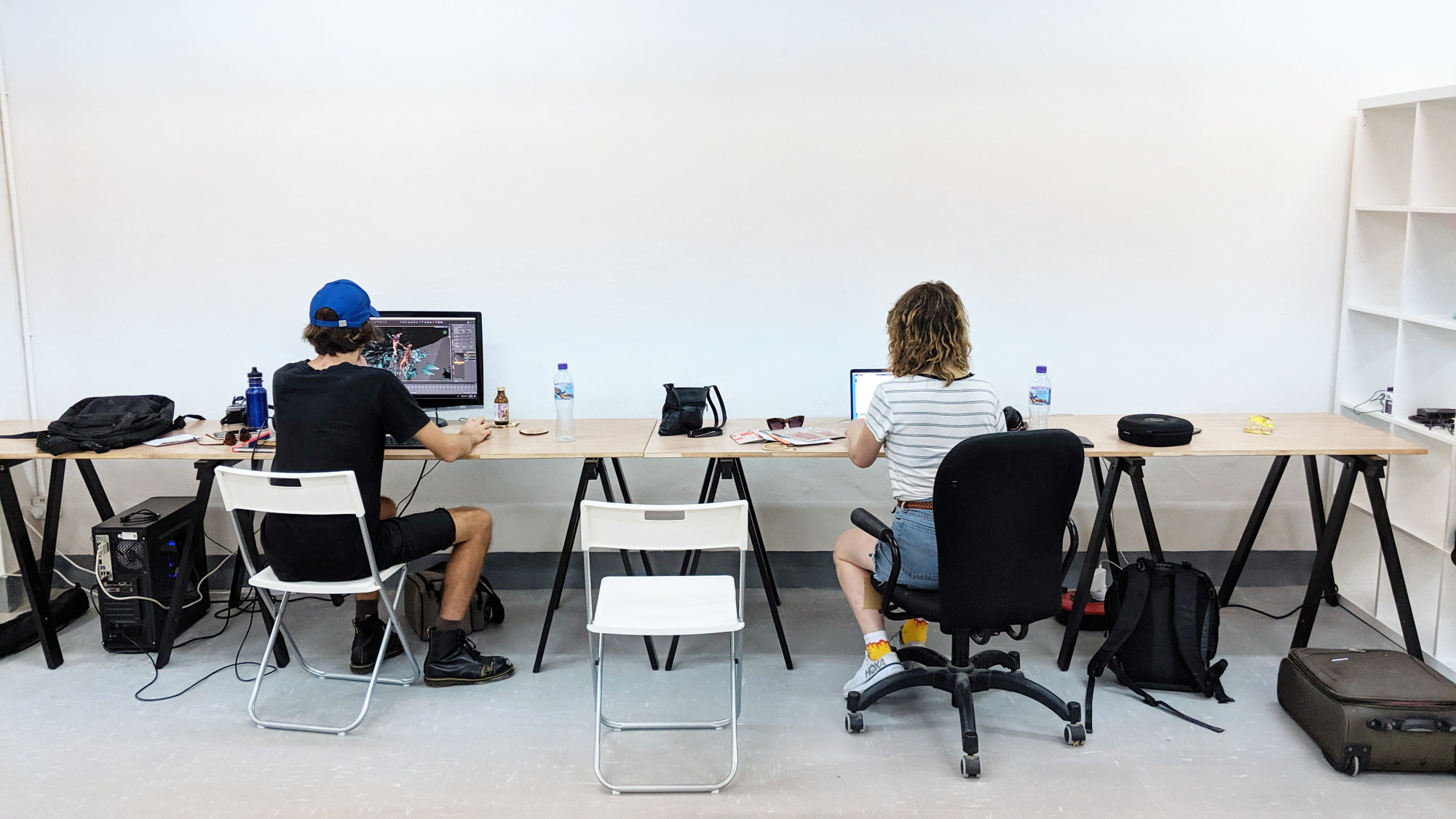 Hong Kong itself has had a lasting impact on her work as an artist.
"The towering skyscrapers, with their impenetrable reflective surfaces and viciously over-lit environments, had a huge impact on me and my research," she says. "Glass as a material, and the shape of secluded boxes, have become part of my work since then, as have dome-like structures to encase my work, pointing to a sense of spatial confinement of a fabricated condition, a devastated miniature world that echoes our environmental anxiety."
For Lui, that Vicente benefited from her interactions with the local art community, and that Hong Kong has made a lasting impact on her artistic practice, means that In-situ's residency can be considered a success.
Lui is only too aware of the need for more support for Hong Kong artists: "The ecosystem of art in Hong Kong needs to keep growing, artists need more opportunities and funding, and awareness on the importance of art on a city needs to be deepened," he says.
He is optimistic about Hong Kong's prospects, however.
"There's a network of galleries in Hong Kong that represent local artists and it seems that the trend is growing. Hongkongers have a strong entrepreneurial spirit, so even artists without gallery representation can grow their audience through social media and find creative ways to generate income," he says.
"Of course, there are challenges and the number of artists that could make a living making art full-time is quite limited, but seeing the creativity within emerging youth culture in Hong Kong keeps me optimistic," he says.

Portuguese artist Ana Teresa Vicente, funded by Lisbon's Museum of the Orient, describes her time at In-Situ's residency in Hong Kong as hugely impactful, both creatively and personally
Being an artist in Hong Kong has never been easy, says figurative painter Brendan Fitzpatrick, the third artist to take part in K11 Artus' programme