How British brands are beating the Brexit blues by luring discerning Chinese buyers – with Weibo and WeChat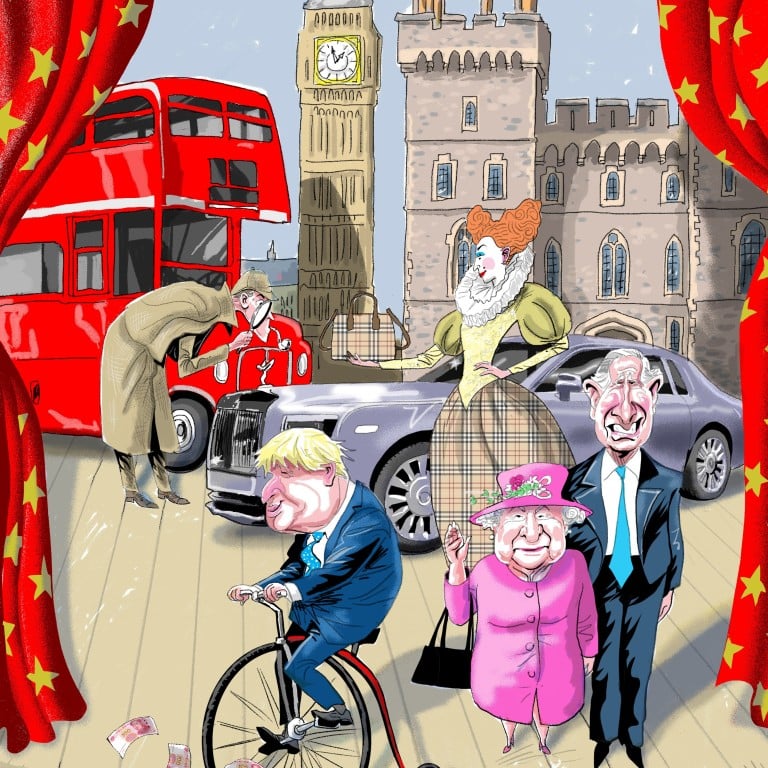 Thinking of Brexit, a classic Tom and Jerry episode springs to mind: "The Cat Concerto". It is on YouTube if you haven't seen it, but – spoiler alert – the highlight of this 1947 animation is the ending, when Tom thinks he has finally come to the end of the tune, but Jerry's antics force him to keep going, and going, and going. By the end, the whole thing is a comical mess and the protagonists are in some pain. Brexit in a nutshell.
While at times all you can do about British political brinkmanship is laugh, Brexit is too boring to be labelled a disaster. Yet, while it shows my country in anything but a good light, things could be much worse, if US President Donald Trump is any sort of yardstick. As national public relations go, Brexit has indeed made us look a bit silly – but then hasn't eccentric, tally ho charm always been a key ingredient in the export that is "Brand Britain"?
As it stands, that brand retains a chummy popularity in the hearts and minds of the Chinese – a crucial audience, visitor, student and business partner demographic for Britain in the current simmering hotpot of international relations and potential Euro exit.
So how exactly has Brand Britain managed to rise above Brexit?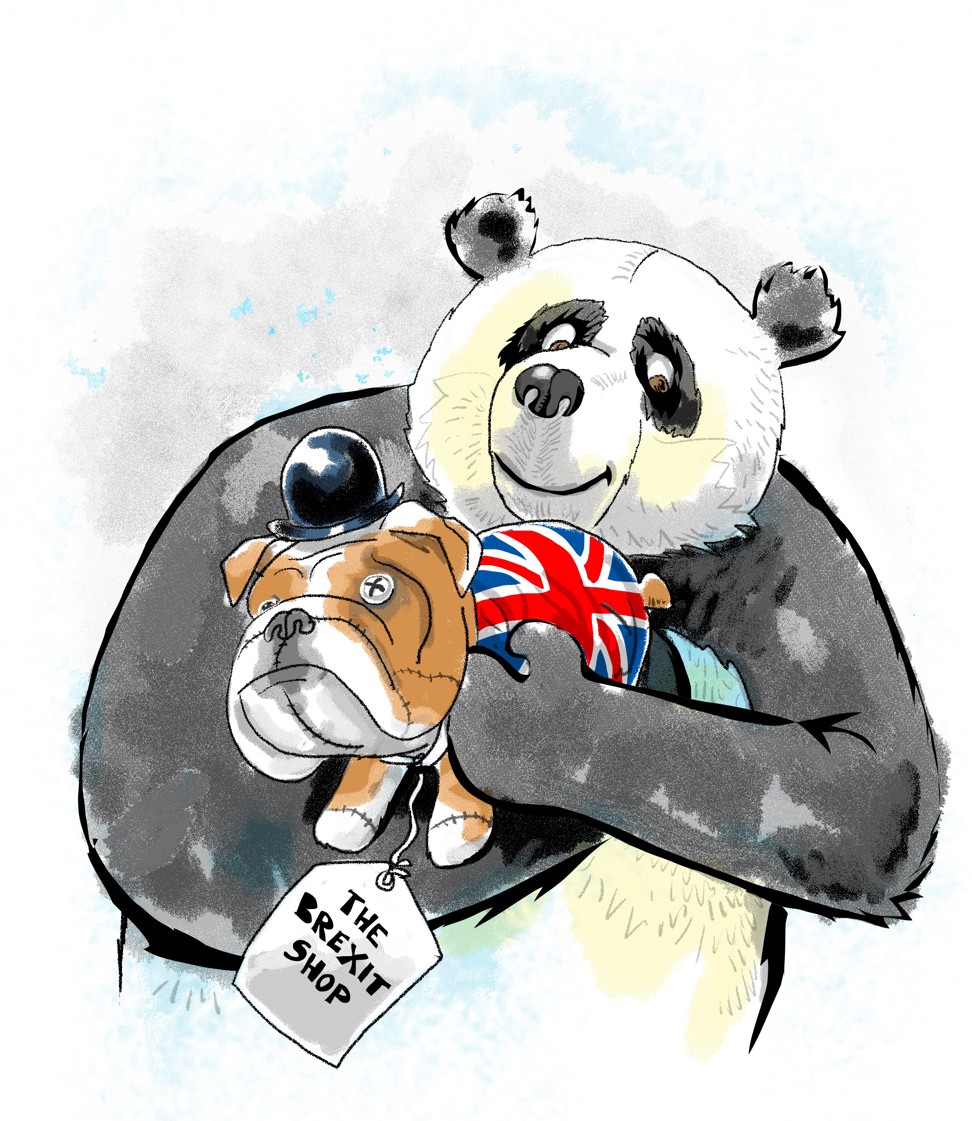 First of all, that popularity is no idle assumption. Take the stat that while foreign purchases of US homes have plunged 36 per cent as Chinese buyers flee the market (according to CNBC), they are keen investors in Britain, now accounting for about 20 per cent of new residential property transactions in London, compared to just 5 per cent three years ago.
Data from the UK Office for National Statistics (ONS) shows that Chinese students accounted for 35 per cent of applications in 2016 – up from 15 per cent in 2010 – with a further 17 per cent year-on-year increase in 2019. ONS data also shows that in terms of workers, expats from China working in the UK enjoyed the highest median pay of any expatriate group during the years 2012 to 2018.
British brands are also flourishing in China – at least, when they make the effort. At the affordable end of the spectrum, Marks & Spencer and Pret A Manger are two seemingly robust brands. Yet, they entered China with zero localisation, the wrong locations (didn't M&S realise Shanghai customers might expect a convenient, mall-based parking and shopping experience instead of stand-alone, "you find us" venues?) and assumptions about the Chinese enjoying sandwiches. They soon left, hurt that the brand name alone was insufficient to grab the free-flowing Chinese yuan they had heard so much about.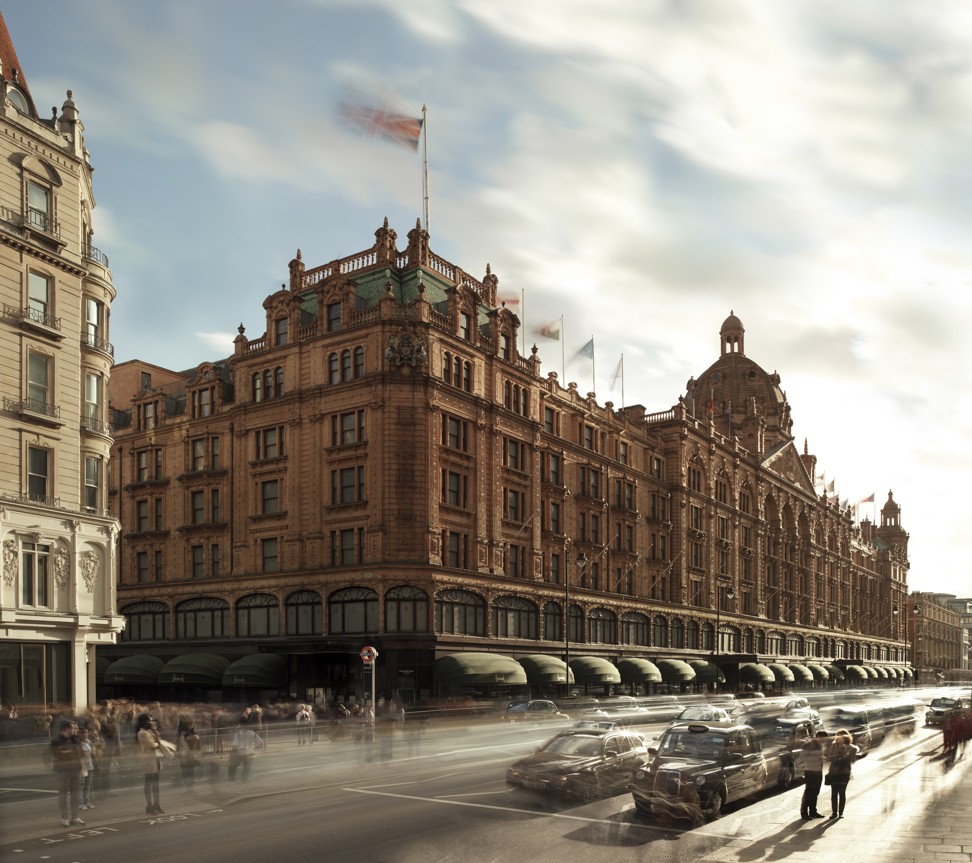 In the luxury tier, however, for those willing to enter humbly, localise respectfully and pinpoint the key characteristics that play up to all things British, there are ripe opportunities to excite Chinese consumers who are into UK style and flavour.
Walpole, founded in 1992 as a not-for-profit organisation, is recognised as the voice of British luxury and counts more than 250 British brands among its membership. Charlotte Keesing, Walpole's director, Public Affairs and International, says that Britain has the ideal blend of traditional heritage mingled with forward-thinking creativity.
"Chinese luxury customers are incredibly discerning, with a desire to learn about and immerse themselves in the history and ethos of brands whether at home or travelling overseas to make a purchase," Keesing says. "This is particularly true of heritage luxury brands, in which Chinese consumers will invest a significant amount of time to research both the product – design, quality and price point – and also the brand story which is so integral to the desirability of British luxury style."
Lee Folland, head of research at Reuter Communications, a Shanghai-based luxury intelligence marketing agency, has worked with brands that are not afraid to push the "fun" side of their inherent Britishness.
"Bold, expressive and fun are key elements that inspire younger Chinese consumers," says Folland, "particularly Gen Z, who have been proven to be responsible for comparatively very high levels of luxury spending in China. Already well aware of every big-name luxury brand there is, their interest is piqued by brands that have a strong personality, even one that's a little quirky and kitschy, at which some British brands excel."
As well as the personality, it's a reputation for craftsmanship and quality that British brands benefit from. Keesing muses that "this plays really well to the strengths of British luxury brands, which are renowned for their combination of creativity and design with exceptionally high-quality craftsmanship; a true marriage of beauty and function. The concept of dynamic heritage which is so present in brands like Harrods, Rolls-Royce Motor Cars, Dunhill and Burberry means there is always something new to discover, and innovation is inspired by their heritage".
Even the largest companies are not afraid of adapting to Chinese preferences – Rolls-Royce's pop-up stores in China showed a willingness to present to Chinese customers on their preferred terms. Many luxury carmakers admit that the production of new, larger models is in response to Chinese tastes, with Rolls-Royce's SUV, the Cullinan, released to please customers who believe that bigger is better.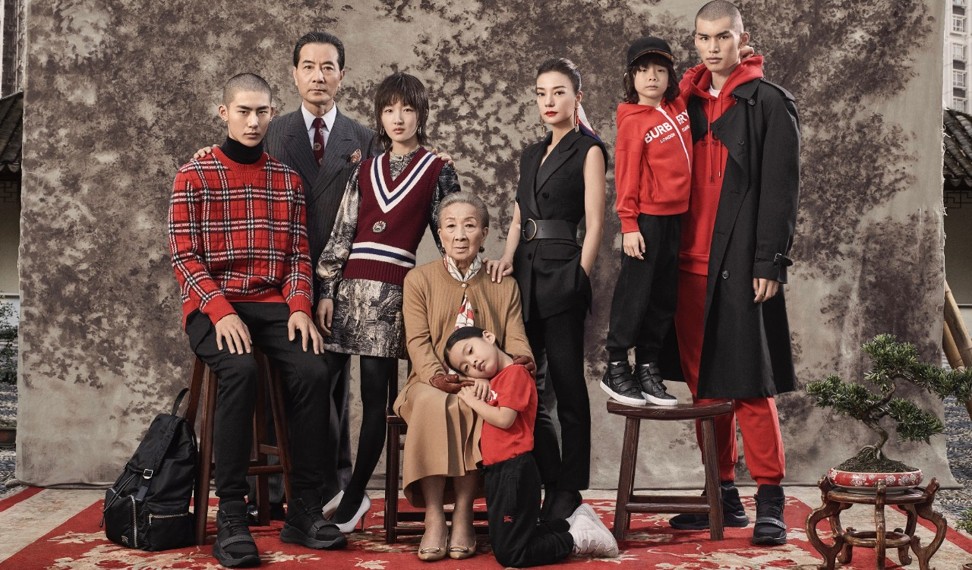 Even quintessentially British brand Burberry is making an effort to target the China market. Its Lunar New Year campaign this year featured adverts showing portraits of a Chinese family, with many members dressed in traditional festive red. While the success of the campaign is debatable – with some internet users pointing out the odd mood and aesthetic for what is meant to be a joyous occasion – the intent behind the campaign was clear. Maybe better luck next time, and we can say "Gong xi, gong xi" in January.
One brand that balances the art of showing British style while localising with Chinese cultural aplomb is Whittard of Chelsea, the business famous for "selling tea to the Chinese".
General manager for China, Lexie Morris, sees first-hand that "for us, being British is about quality and inspiration; and I think those are also the two key style attributes that Chinese consumers love most when shopping for 'Brand Britain' generally. There are some iconic British scenes and characters from history and literature that are distinctly unique – and which add to our brand lore. For instance, in 1886, while London applauded Thomas Stevens as the British adventurer completed the first world circumnavigation by penny farthing bicycle, over in Fleet Street, Walter Whittard was striking out on an adventure of his very own by opening his first shop.
"This was also all happening around the time of the globally renowned, legendary but fictional Sherlock Holmes. But it's also vital to realise that drawing on our British heritage and history needs to be balanced with a contemporary style; it's about creating a little theatre and continually exciting our customers," Morris explains.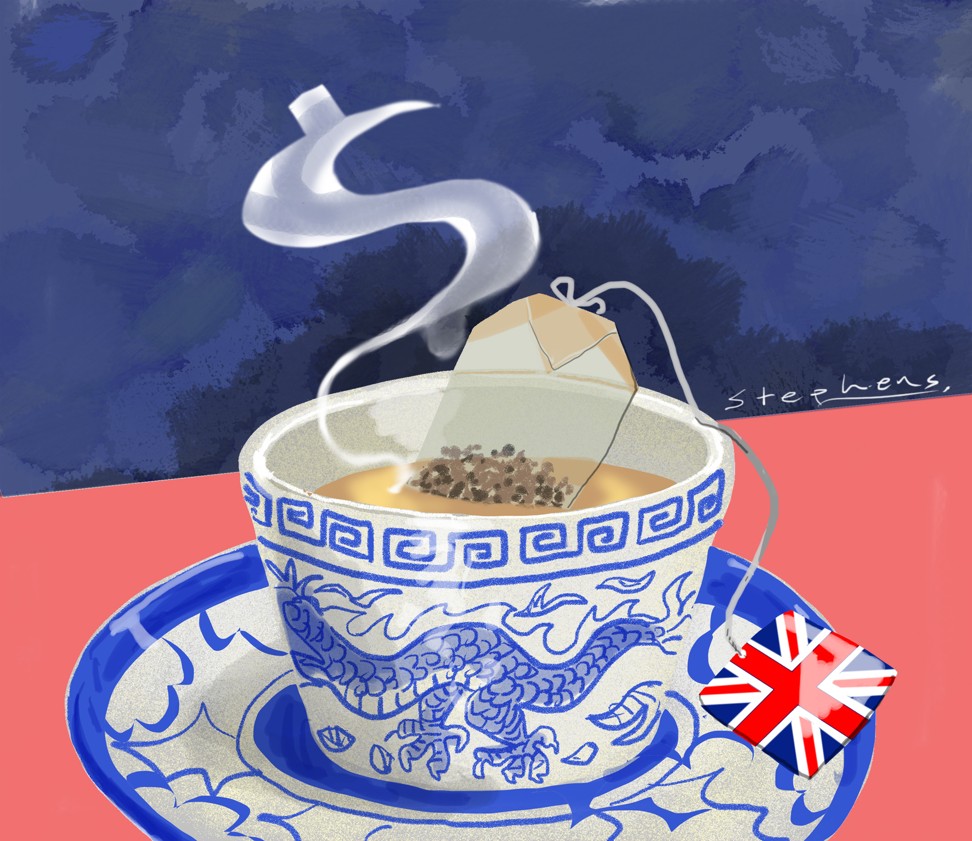 "Heritage meets theatre meets offbeat excitement" seems to be the recipe that enables British brands to flourish when aiming to stand out from the relentless crowd of international brands endeavouring to woo Chinese consumers. As has been well-covered in the news, these consumers are frequently labelled "digital natives" and "mobile only'', alongside a ubiquitous reference to China's "unique digital ecosystem". But what does this really mean?
Keesing offers the thought that "digital is key and working with the right key opinion leaders (KOLs) to co-create and share locally relevant content can make or break a brand. It is crucial to have a deep understanding of the Chinese customers' 'local reality' to create campaigns and content relevant to their own style ideals, while also evolving the brand identity in a global way.
"Equally, nothing will surpass the final physical retail experience, and we see Chinese customers researching brands via Weibo or WeChat, and platforms such as Little Red Book, and then visiting the UK specifically to take a trip to Bicester Village or Bond Street, or our world-famous department stores such as Harrods in Knightsbridge".
It is also important for brands to aim for a steady drumbeat rather than expect "virality", just because social commerce is a common thing in China.
Morris agrees that Whittard is "endeavouring to make the British shopping experience as accessible and seamless for our Chinese customers as possible".
She adds: "Alongside a presence on e-commerce platforms in China, we launched Alipay and WeChat Pay in our UK stores two months ago, and are steadily rolling these out across our British store portfolio. Surprise and delight is a key part of Whittard's identity, and we have seen a fantastic reception for this style direction that makes it easier for our customers to take home a little bit of British."
Want more stories like this? Sign up here. Follow STYLE on Facebook, Instagram, YouTube and Twitter.

Marks & Spencer and Pret A Manger may have flopped – but brands from Burberry to Rolls-Royce and Whittard are beloved in China for their bold, barmy, British heritage