Why a villa wedding will make your dreams for the big day come true: 4 luxury spots in Southeast Asia
When planning a destination wedding, villa weddings are bound to come up. They can be beautiful, unusual and a breath of fresh air from your ordinary hotel/country-club/insert-standard-event-venue-here wedding. Whether it's an ocean-view or beachfront you're looking for (or both), villa weddings have the potential to offer an ideal setting for the wedding of your dreams.
Here are three reasons a villa is a perfect location for your big day.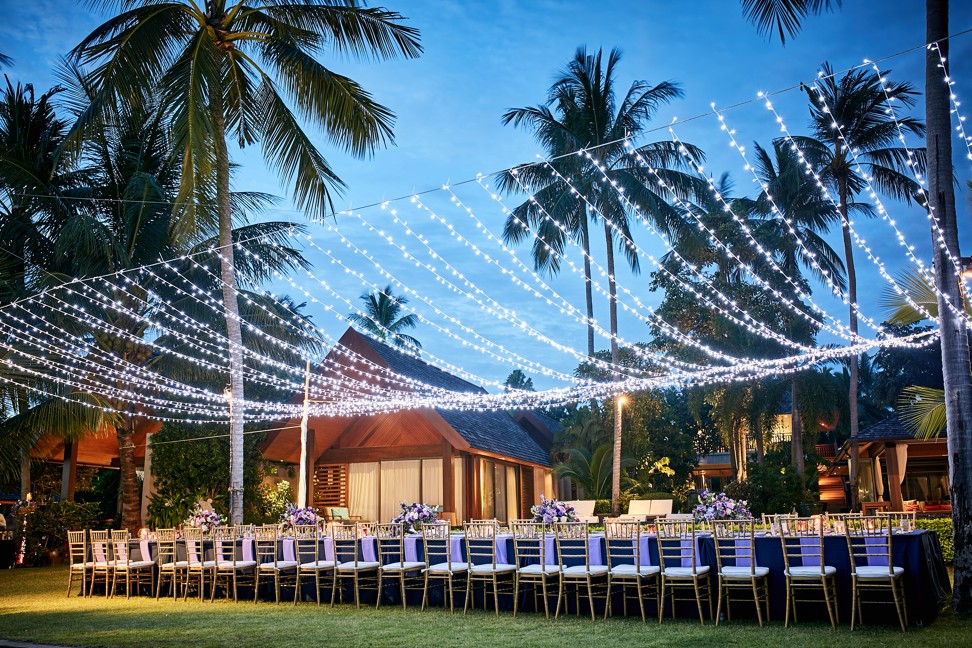 1. Total privacy
The property you rent will be yours for the night, making for an intimate and cosy feel. Unlike other wedding venues, nobody will have access to the facilities, which means no peeking hotel guests, strolling through the venue in their bikinis and shorts. And no surprises in your wedding photos!
2. Choice
When booking a venue such as a hotel, restaurant or beach/country club, you are usually restricted to using their caterer, their florists and their furnishings. This usually also comes with a much higher cost. When celebrating the big day at a villa, you will be able to bring in your choice of vendor – whether it's just one or multiple vendors, whether you want something formal, more casual or more "crazy" – allowing you to create something special. Villas provide a blank canvas, giving you the ability to bring in whatever structures and design elements you like – without having to work within the restrictions of a ballroom or conference room. The choices are endless.
3. Budget
Villas are costly (weddings generally are) but can be value for money once you factor in the inclusions, such as the accommodation and some staff. Additionally, you will be able to bring alcohol in yourself, which you can buy in bulk at cost-effective stores or go directly to the supplier. All of your alcohol will be based on consumption, and you can keep the leftovers for future parties.
Still on the fence? We've rounded up four of our favourite wedding locations to help convince and inspire you.
Ban Sairee, Koh Samui, Thailand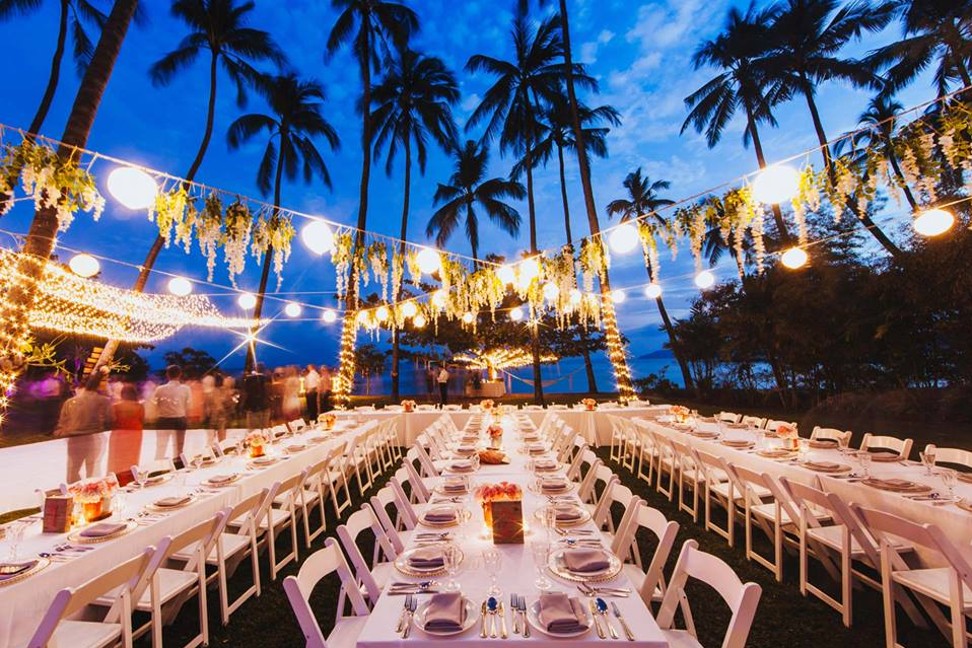 On a semi-private beach along the quiet southern coast of Koh Samui, Ban Sairee, which was designed to reflect traditional Ayutthaya-architecture, is your wedding heaven. Ban Sairee is a luxurious villa set on three acres of beachfront land. The villa, which sprawls out across two antique-furnished pavilions and two rice barns, blends Thai elements with the best of contemporary life to create a beautiful vibe. Located in Laem Sor and directly on the beach, Ban Sairee is a seven-bedroom villa with two additional bunk rooms and nine bathrooms. The villa can sleep up to 18 people. If one were to describe the villa simply, it'd be a place of "barefoot luxury and endless tropical vibes".
Quick details:
● How many guests: Up to 120
● Curfew: Midnight
● Venue hire (Excluding 7 per cent tax):
● Event fees: US$1,200+
Baan Kilee, Koh Samui, Thailand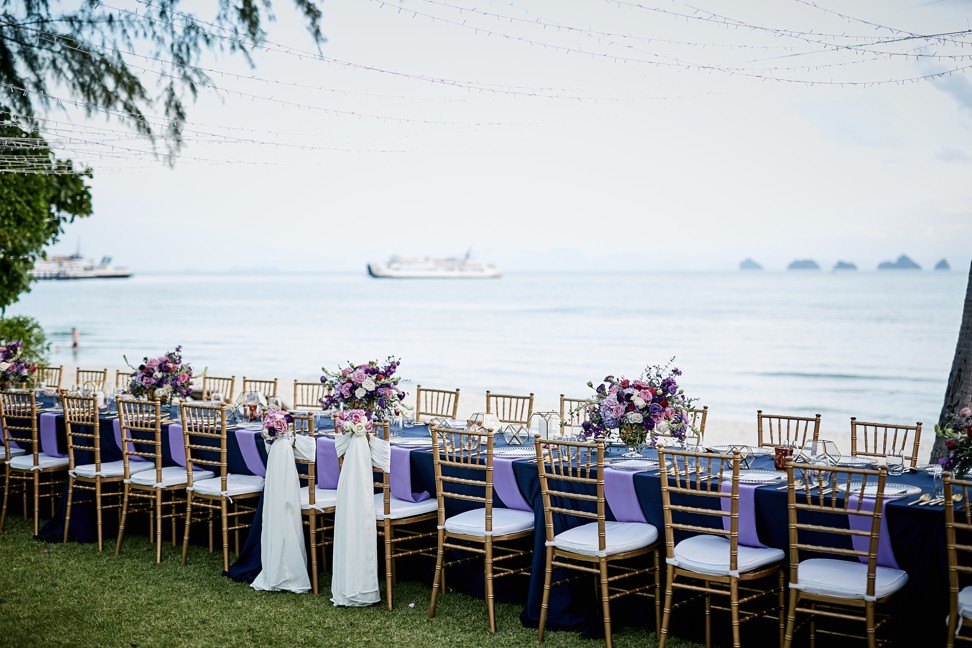 Located on Koh Samui's unspoilt western coast, the 8-bedroom sanctuary sits on 1.5 acres and 30 metres of beach frontage on the white sands of Lipa Noi, one of Koh Samui's few year-round swimming beaches. Baan Kilee's surroundings are exquisite, as the villa features stunning panoramic vistas of Samui's famous Five Islands and heavenly sunsets, making it the perfect backdrop for a wedding. Accommodating up to 20 guests across five separate pavilions with six bedrooms and two mezzanine suites, six bathrooms plus two outdoor bathrooms, a wedding at Kilee is like celebrating at your own private resort. Part of the Chai Talay Estate, which consists of three exclusive beachfront villas, Baan Kilee is a fantastic villa amid organic gardens and still waters that you'll never want to leave. It can be rented with the other two villas of the Chai Talay Estate, making it the perfect location for the big day.
Quick details:
● How many guests: 80, but can accommodate up to 150 if booked together with neighbouring villas.
● Curfew: Midnight (outdoors) 2am (indoors)
● Event fees: US$1,200 (subject to 7 per cent tax) for up to 80 guests; US$1,500 (subject to 7 per cent tax) for more than 80 guests and up to 150 guests.
Villa Vedas, Bali, Indonesia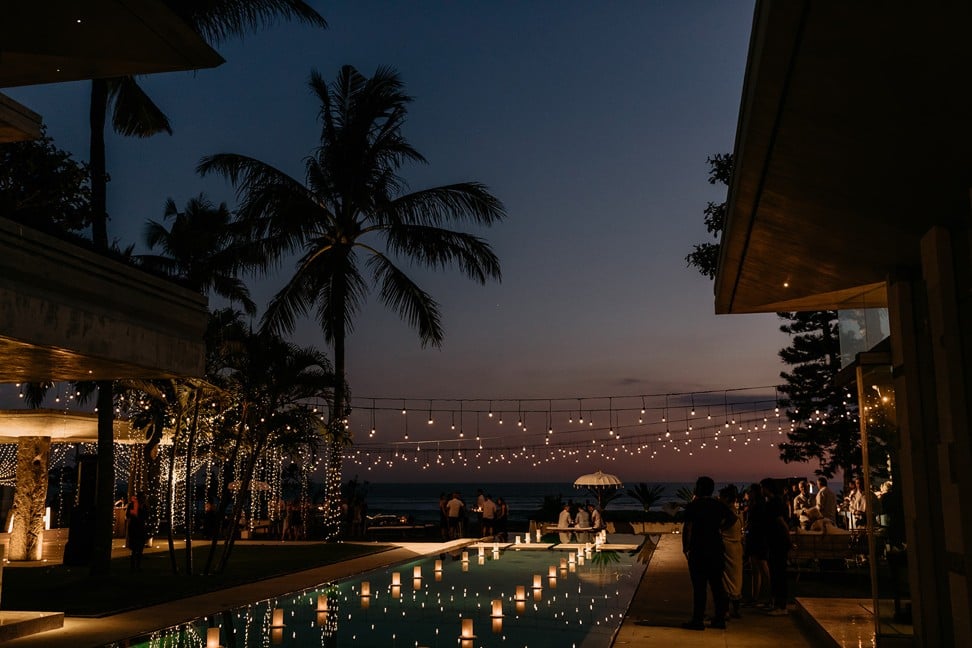 Situated in the magical "lost Eden" that is Bali, Villa Vedas, is the kind of wedding venue that could make the most cynical relative burst out in glee. Villa Vedas was designed with weddings in mind and is the go-to villa for couples who desire a lavish affair with all of their family and friends. The villa is all about dramatic interiors and even more spectacular backgrounds. Located in Tabanan and directly on the beach, the villa has five suites in the main villa and an additional three suites in the pavilion by the entrance gate, all with central air conditioning, en suite bathrooms and uninterrupted views of the ocean, rice paddies or Mount Batukaru. If pressed to describe the villa in one word, it would simply be, "palatial". From the jaw-dropping design, the 45 metres of absolute beachfront, the private location and the decadence of its meticulously designed marble, stone and teak fittings, this villa is pure "WOW".
Quick details:
● How many guests: 220 seated and 300 standing
● Curfew: 3am
● Event fees: USD 1,675 net in 2020 (2 night or longer stay); USD 1,750 net in 2021 (2 night or longer stay); USD 1,500 net for 1 night weddings in 2020 & 2021
Pantai Lima Estate, Bali, Indonesia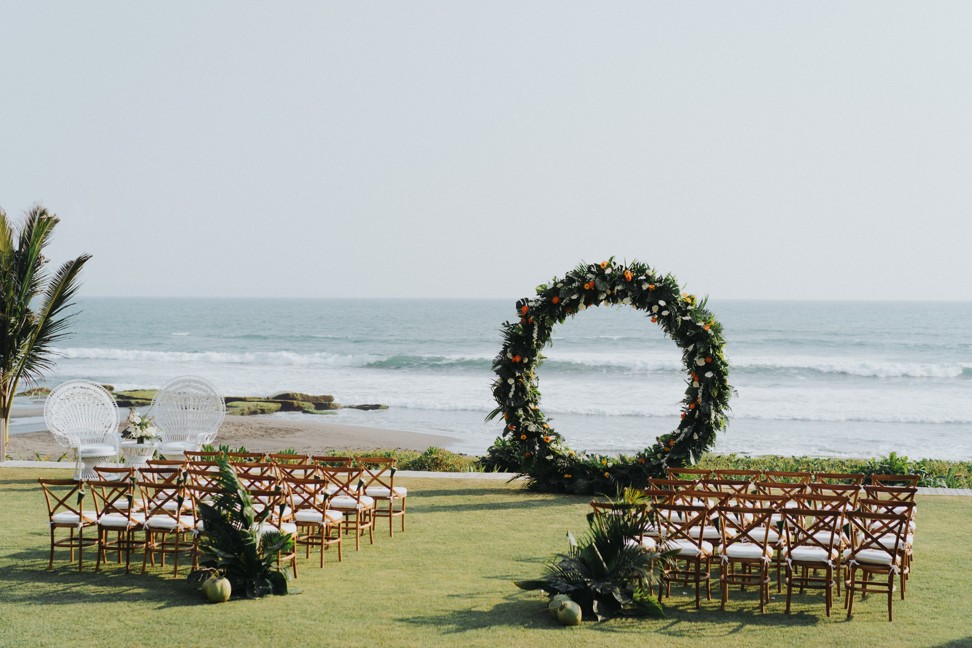 Pantai Lima is an exclusive estate of luxury villas approached through 4km of rice fields and built on the beachfront at Pererenan, an unspoilt fishing community. It's only a short drive north of Seminyak, Bali's centre of sophisticated shopping, restaurants and nightlife. Pantai Lima's five villas are individually designed. They blend Balinese and Javanese nuances with the latest in western creature comforts to provide relaxed but luxurious surroundings. House all your guests on the grounds for the ultimate wedding weekend. Each villa is spacious, beautifully appointed and completely private. Gardens and pools are expansive, and each villa has views of the ocean. You cannot get any closer to the beach – simply step off your lawn and onto the sand, making Pantai Lima a versatile option to celebrate your big day.
Quick details:
● The five villas are Villa Ambra (five bedrooms), Villa Mary (five bedrooms), Villa Melissa (five
bedrooms), Villa Sound of the Sea (six bedrooms) and Villa Waringin (six bedrooms).
● How many guests: 35-50 (if using only one villa) 80 (if combining the 4-5 villas)
● Curfew: Midnight
● Event fees: US$3,000++ (plus local community fee of 6 million rupiah)
Want more stories like this? Sign up here. Follow STYLE on Facebook, Instagram, YouTube and Twitter .

Once you've settled on a villa for your big day, here are 4 of our favourite wedding locations to convince and inspire you