Is panettone a cake or a bread? The story of Italy's fruity Christmas favourite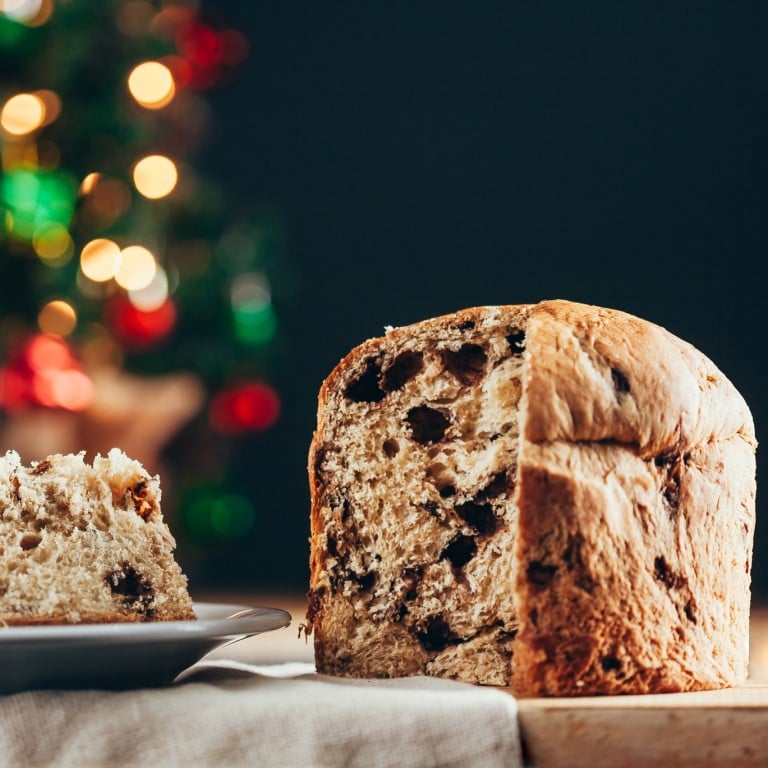 Panettone is Italy's beloved Christmas sponge cake. Golden-coloured, puffy and soft, it's shaped like a mushroom cap and embossed with a festive cross motive on it. The outer surface is darker, slightly burned, and raisins stick out of it. Italians believe that Christmas without panettone just wouldn't be Christmas.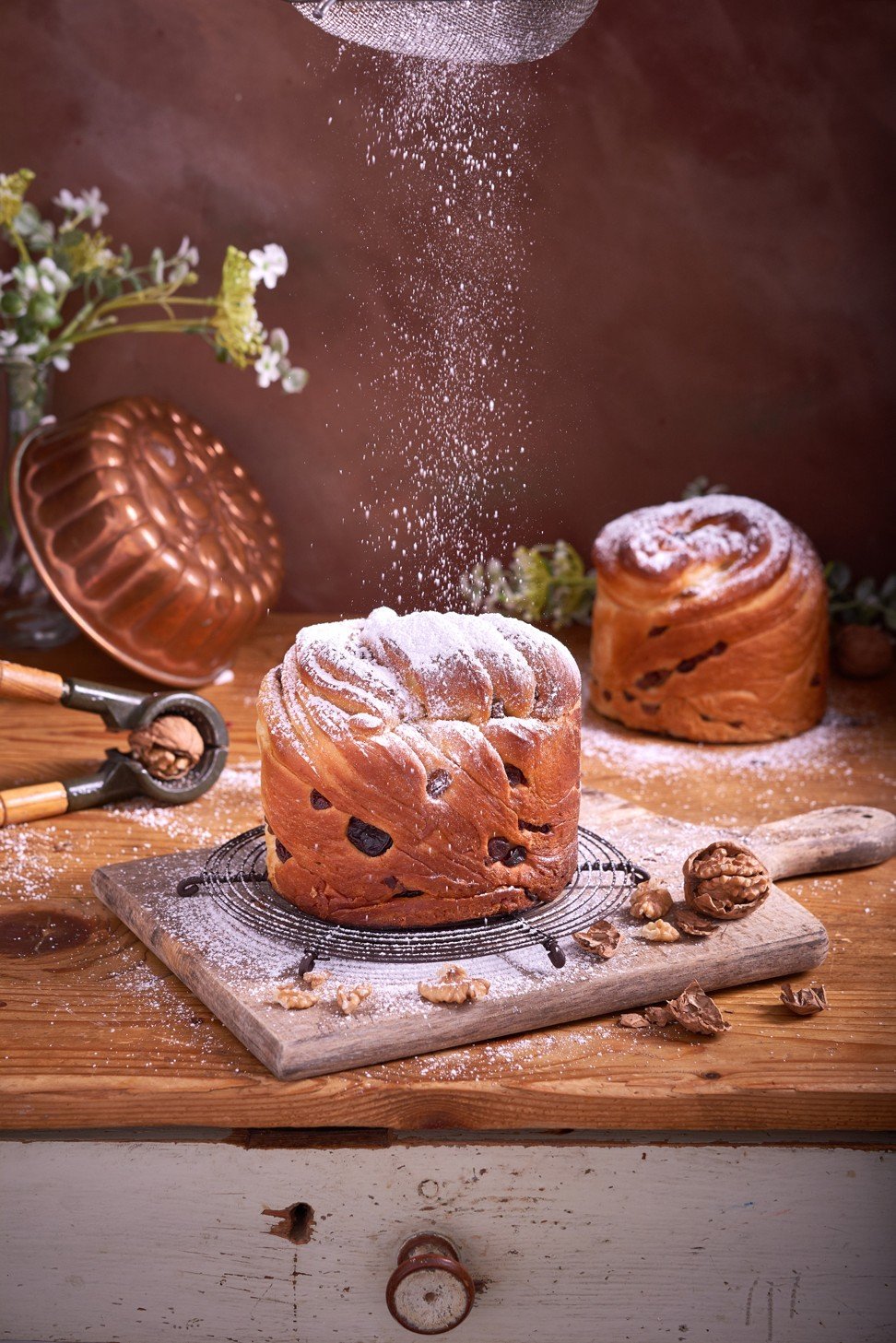 Mothers start piling up at least five of these cakes weeks before the celebrations actually kick off, to make sure families won't run out. The first panettone box is opened and tasted on the night of December 24, at the end of the Christmas Eve dinner, but after that magical moment children indulge in it at breakfast and as a snack throughout January and February, until all the panettone are finally sold out.
It's always been the best treat, after Santa Claus' gifts, of course. The soft dough is a sublime blend of raisins, candied citrus peel and butter which melts in the mouth and quickly becomes an addiction. As Italians say: "one slice calls for another", and in seconds, the whole cake is swallowed down in a frenzy.
So how did such an irresistible delicacy come to be?
Panettone hails back to the northern region of Lombardy and its main city, Milan, where local authorities have set up a network of certified artisan pastry shops that keep the tradition going. Tourists are handed the panettone tasting tour map to make sure they stop at every gourmet spot. Savouring a slice of panettone is a must-do on any Milan trip, and not doing so would be equal to visiting Naples and missing out on pizza. Panettone is a city symbol, just like the Duomo cathedral.
"The origins of panettone are romantic and melancholic at the same time," says Mariano Massaro of Pasticceria SeM, in the town of Morazzone, who has won several prizes for his artisan panettone. "It's a story of passion but also of heartbreak. As for most supreme pastry creations, it was the end result of a culinary mistake made by a guy who was lovesick."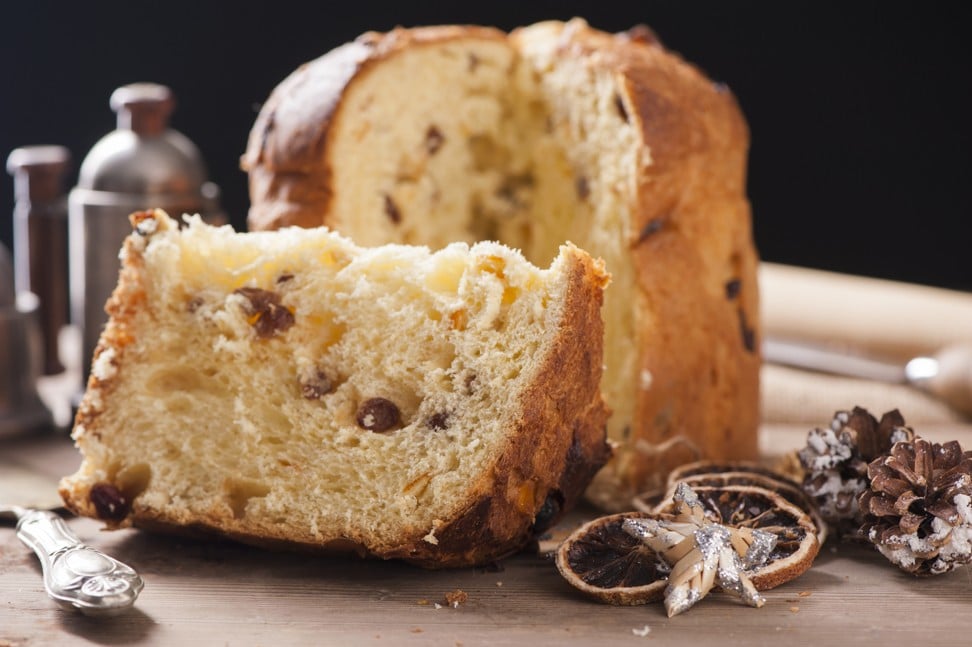 Legend has it that one cold Christmas Eve back in the 1400s, at the castle of the local Sforza ruling family, a baker's boy named Toni was preparing bread for dinner. But despite the joyous celebrations he wasn't in the mood to party. Toni was sad and distracted as his girlfriend had just dumped him, so in an involuntary gesture he dropped eggs, sugar and raisins into the dough. The bread, instead of being salty, turned out to be sweet, but it was already late and he had no time to make another one. "In a desperate move, he served it and luckily for him the ruler and his guests loved it: that's how Toni's bread – 'il pan de Toni' in Italian – came to be," says Massaro.
There's also another simpler, more realistic version of the story. Ever since the Middle Ages locals in Lombardy liked to celebrate Christmas with richer, more lavish breads made with premium wheat not typically eaten every day. These breads were larger, hence another likely origin of the name "panettone", which in Italian also means "big bread". The loaves were placed to bake above burning logs inside a huge fireplace around which families would gather to celebrate. As time went by and families could afford it, sweet ingredients like raisins and candied fruit were added so the bread eventually became a cake.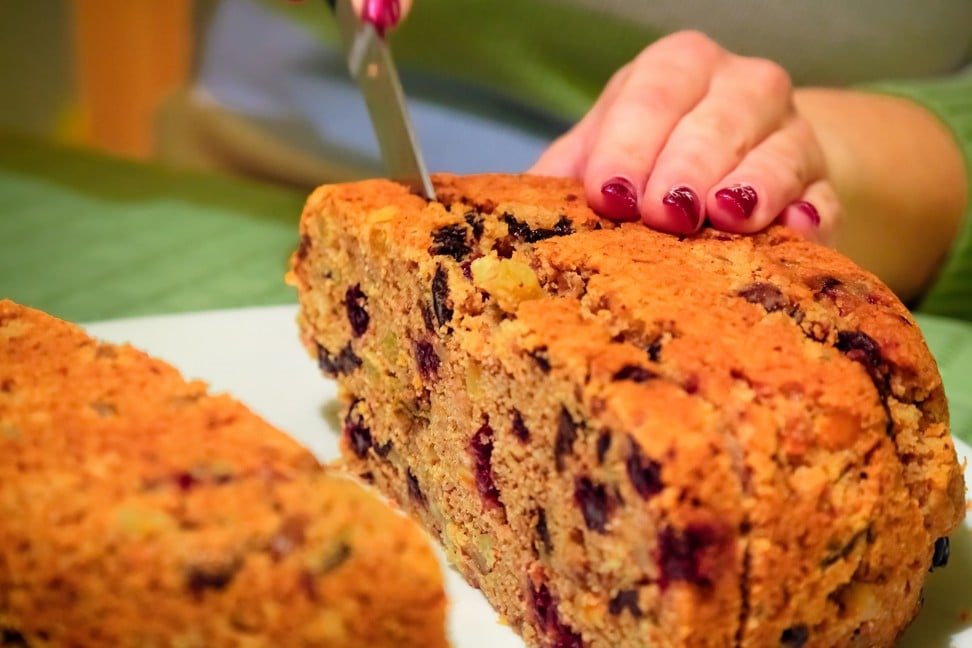 Despite being anchored to tradition, panettone is the Italian cake that has undergone most transformations and creative twists, according to Stanislao Porzio, organiser of the yearly event dubbed Re Panettone – "King Panettone" – held in Milan to showcase the best panettone varieties and pastry artists.
"Some adaptations are more subtle, like the addition of fruits and chocolate, while others can be a far cry from the traditional, classic recipe and feature even chilli pepper, aubergines and red onions," he says. But all versions are proof that panettone is the king of Italian pastry and has been adopted across the whole country.
The original recipe – which contained only raisins, butter and candied citrus and orange peel – has branched out to include a variety of ingredients that have led to unexpected, bittersweet concoctions.
Tantalising, provocative versions feature panettone with rice, apricots, ginger, foie gras, red chicory, Parmigiano Reggiano cheese, pears, sweet passito wine, olives, truffles, premium red onions, capers, pepperoni and balsamic vinegar – fit for gourmands with a strong palate who are curious (and brave enough) to taste something quite off-the-wall. The sweetness blends with contrasting salty, hot and spicy tastes, a sensorial experience certainly not for the mainstream sweet tooth.
For centuries panettone was solely baked and eaten only at Christmas. It was sacred and untouchable, and not just because it was associated with a profound religious festivity. The Milanese have always worshipped it as their signature pastry and the original recipe is still zealously protected by Milan Chamber of Commerce. Pastry shops in the past had to meet strict criteria and exclusively use the original base ingredients if they wanted to sell "real" panettone, but over time the rise of new "contamination" trends in gastronomy have transformed the cake for modern taste buds.
Pastry stars across Italy are reinventing the classic recipe and extending it beyond its Milan boundaries. So now gourmands can taste southern twists coming from Sicily, Puglia and Calabria, where local ingredients are added to the northern base recipe.
World-famous Sicilian pastry star Nicola Fiasconaro has come up with a unique panettone made with white manna, a precious ash tree resin exclusive to a tiny patch of land in Sicily, that is dubbed the "essence of God" for its exquisiteness. "I like to play around with tradition and transgress, but with style and using only local elite ingredients to satisfy regional palates, perhaps used to stronger tastes," he says. Fiasconaro also adds tiny red strawberries, dried figs, almonds and honey to his other panettone varieties.
But not all chefs dare to twist the original recipe, particularly the northern purists who curl their nose up in contempt at seeing onions mixed in the golden soft dough and believe that all other regional adaptations betray the real Milanese panettone.
Massaro adds just chocolate, marron glacés, pine nuts, nuts, pineapple and tropical fruit. "Our top one is the 'four seasons' panettone with apricots, black cherries, chocolate and chestnuts all mixed together," he says. He also makes burrino, a more savoury panettone with additional butter.
Eclectic pastry chefs in Naples have nearly turned the cake into a savoury dish by adding vegetables such as aubergines, extra virgin olive oil and kiwis, while in Rome artisan panettone is made with popular local products that were once part of a shepherd's meal: pears and salty pecorino sheep cheese.
One of the top places in Milan to indulge in this delicacy all year round is T'a Milano pastry boutique, a lavish bistro with velvet sofas and tall glass doors that sells small 500-gram to huge 10-kilogram panettone, which can also be shipped home. It's located in the most chic district, close to the glossy designer boutiques, the imperial Duomo cathedral and La Scala opera house. The store is run by the Alemagna family, among the first to commercialise artisan panettone in the early 1900s.
"We're traditionalists, we stick to the old ways and are not so keen towards innovation when it comes down to our prime delicacy," says Tancredi Alemagna, one of the two brothers now in charge of the pastry boutique. "That's why alongside the sacred, pure recipe we offer just a slightly revisited version with chocolate and pears. No crazy stuff."
Want more stories like this? Sign up here. Follow STYLE on Facebook, Instagram, YouTube and Twitter .

For Italians, Christmas wouldn't be Christmas without panettone – but is it time the rest of the world caught on to the Milanese sweet bread staple?