Brunei's Prince Abdul Mateen Bolkiah and the other Asian royals at the Southeast Asian Games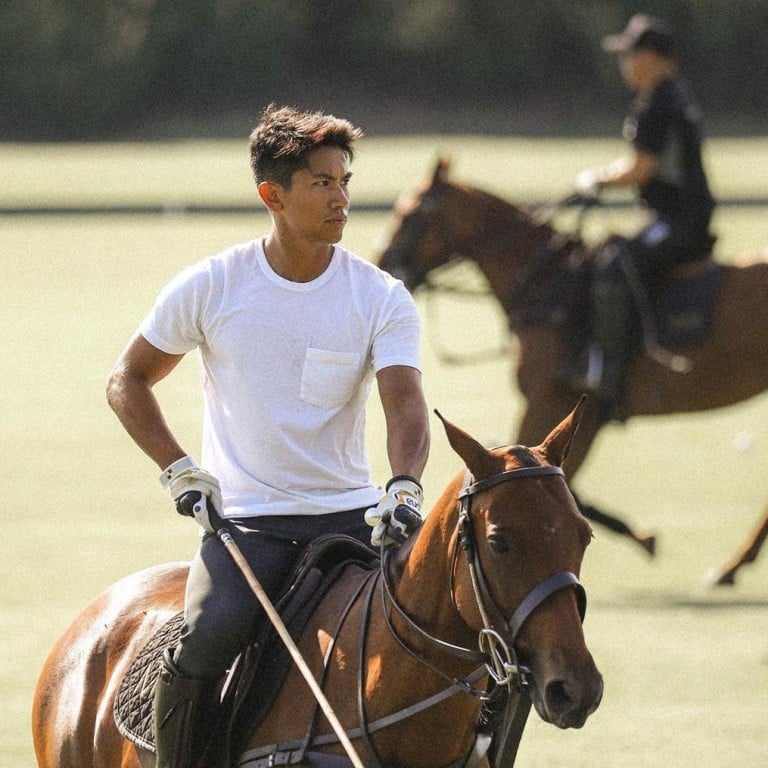 Brunei's dashing
Prince Abdul Mateen Bolkiah
has competed at this year's 30th Southeast Asian (SEA) Games in the Philippines. He represented his country in polo, as he did in Malaysia in 2017 alongside his sister, Princess Azemah Ni'matul Bolkiah.
Prince Abdul Mateen, 28, and his sister, 35, were not the only Asian royals who took part in the various athletic events. Brunei has a tradition steeped in passion for athletic glory.
Asian royalty in quest for glory
Other royals have also competed on the Brunei polo team, including Pengiran Muda Bahar Bolkiah and Pengiran Muda Abdul Qawi (and others will do so this year). When asked about playing with his royal family on the field, Prince Mateen is casual and respectful about it, saying, "I guess on the field we are very old teammates; it doesn't matter if we're family. The trick is to treat each other as teammates."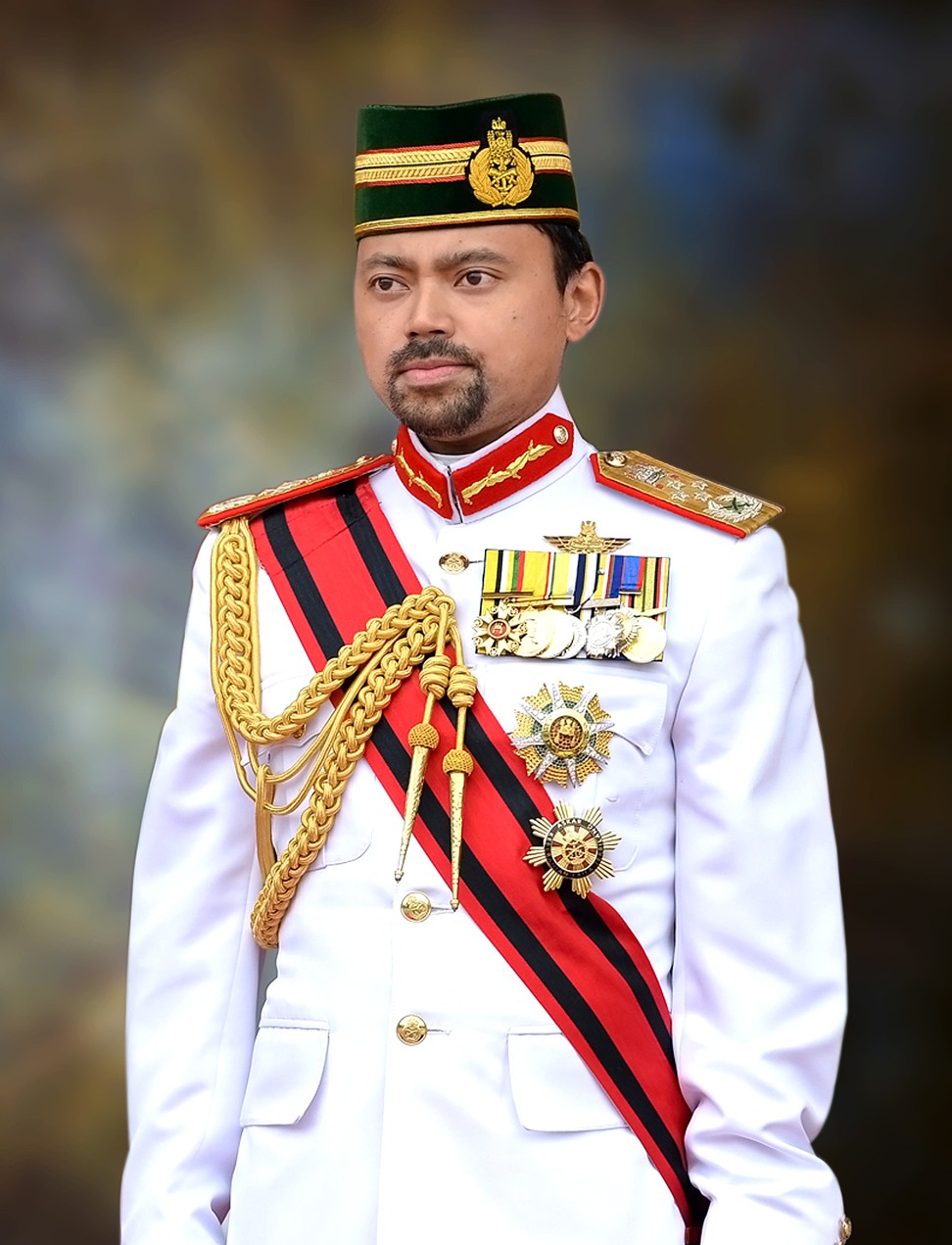 Crown Prince Al-Muhtadee Billah competed in 2009 in singles and doubles nine-ball pool events. And Brunei soccer captain Prince Faiq Bolkiah — similar to Prince Mateen — is a rising heartthrob and star on the international stage. This nephew of the Sultan of Brunei Hassanal Bolkiah and the son of Prince Jefri Bolkiah, Prince Faiq made his games debut in 2015 in Singapore, then played in the Malaysian Games in 2017. He'll compete again this year, even though days ago he was rushed to the hospital after accidentally ingesting peanuts in a curry served to him. He is severely allergic. But team captain Prince Faiq is fine, fully recovered, and will lead his squad as planned.
Other Asian royals have competed in the SEA Games, as well as the Olympics.
Malaysia's Terengganu Sultan Mizan Zainal Abidin made history in 2017 when he became the first-ever sultan to compete in the SEA Games. He won two gold medals in individual and team events of the 80km equestrian endurance race. Thailand's Princess Sirivannavari Nariratana, the sole daughter of King Maha Vajiralongkorn, competed in the 2005 and 2007 SEA Games in badminton. She also competed in equestrian dressage in Myanmar in 2013. Sheikh Juma Dalmoook al-Maktoum won a silver medal for the United Arab Emirates in double-trap shooting at the games in Guangzhou, China, in 2010. Many years ago, Prince Birabongse Bhanudej Bhanubandh famously competed in Thailand's sailing squad at four Olympic Games: in Melbourne, 1956; Rome, 1960; Tokyo, 1964; and Munich, 1972.
This year — in addition to Prince Mateen and his sister, Prince Jefri Bolkiah — the Sultan's brother, and Princess Azemah Nikmatul Bolkiah, the Sultan's daughter, also competed on the polo team. Princess Fadzilah Lubabul Bolkiah, another of the Sultan's daughters, will make a showing on the netball team.
Brunei took part in aquatics, athletics, billiards, golf, fencing, soccer, karate, lawn bowls, netball, pencak silat, polo, taekwondo, tenpin bowling and wushu. The Brunei athletes' 45 coaches and technical officers supported them as they competed.
What Prince Mateen faces today in the games
Prince Mateen is the tenth child and fourth son of Sultan Hassanal Bolkiah by his former second wife, Puan Mariam Binti Abdul Aziz. He is sixth in line to the oil-rich throne. But, that makes no difference on the pitch. Until December 11, he's just another polo team player among the 87 athletes Brunei sends to compete in the games (plus the 9,840 athletes from 11 other countries). He knows full well that his royalty doesn't matter here. Only his skills do.
However, he did have an advantage since he competed in the games in 2017. And this prince is wildly popular among his fan base. He has 1.2 million followers on Instagram, and is dubbed "hot royal" by the press. GQ hailed him as "one of Asia's most eligible blue-blooded bachelors". This good-looking, fit young man is half Bruneian, a quarter Japanese and a quarter English. And the British accent that underscores his native tongue may be part of what makes his adoring fans swoon.
His affection for polo is not his only passion. He is a skydiver and has served his nation as a well decorated second lieutenant in the Brunei army and as a qualified helicopter pilot. His bachelor's and graduate degrees in international politics were awarded by King's College London, while his international studies and diplomacy degrees are from the University of London. He has wide interests in nature, the ocean and wild animals (he is dubbed "the father of tigers"); but he also loves his luxury cars (like vintage and contemporary Ferraris) as well as fine watches and clothes (only Savile Row suits will do). He expresses his creative side through music — while he can play several instruments, his foremost musical love is his guitar.
However, this handsome prince is most serious about his polo. This year he wants his team to go for gold. "Hopefully we can do much better than last time." His team won bronze in Malaysia in 2017.
The polo team made an impressive start with victory against the home nation in their opening game, but had to settle for the bronze medal after beating Indonesia. He captioned his Instagram photo with "What a tournament, what a team. Bittersweet bronze".
Want more stories like this? Sign up here. Follow STYLE on Facebook, Instagram, YouTube and Twitter .

Malaysia's Terengganu Sultan Mizan Zainal Abidin, Thailand's Princess Sirivannavari Nariratana and the UAE's Sheikh Juma Dalmoook al-Maktoum have all made their mark at previous games