Thai Princess Sirivannavari Nariratana's new fashion collection mixes European heritage and Asian abundance with highbrow streetwear – but is it any good?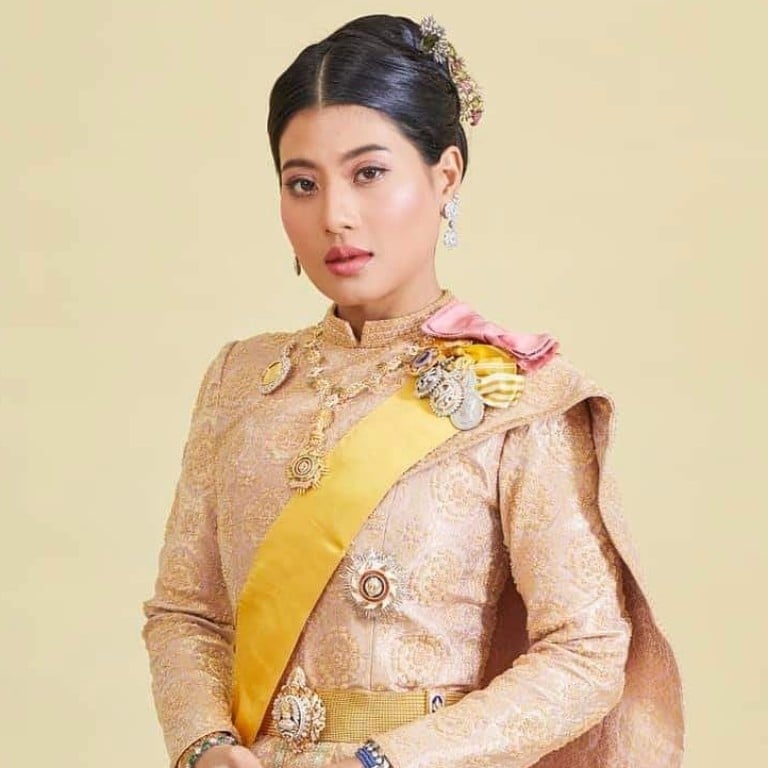 A quick trip to Bangkok and you'll notice that it's a fashion-conscious city for pretty much every stratum of society, from your cafe hipster to your mall-going teen and, of course, its royal family.
Thailand, after all, is a country drenched in a history of colourful art and culture. A quick trip to a temple or street market and you'll notice the vibrant, maximalist, ornate architecture mixed with a sense of plentifulness and variety. So, it came as no surprise when
Princess Sirivannavari Nariratana
announced herself as a fashion designer with an eponymous label and boutique located at Siam Paragon. Over the years, she's created quite a name for her eponymous Sirivannavari Bangkok brand having presented several times in Paris, once at the behest of French luxury house Pierre Balmain.
For her latest autumn/winter collection, the princess took elegance to a new level with 34 looks – seven of which were part of her menswear collection S'Homme – adorned with jewellery from her Sirivannavari Bijoux line for a complete look. The princess does not skimp on the details.
On the catwalk, there was a strong showing of tweed and houndstooth suits, cape coats and Napoleonic jackets. Gingham skirts nodded to European heritage, while the vibrant colours, embellishment, finishing and sense of abundance was very much Thai.
The collection was undoubtedly for a jet-setting woman who can leave the country's tropical climates for an actual winter destination requiring layers. There is also a sense of evening wear sophistication with the well-structured suits, jackets and skirts made from densely woven fabrics like brocade contrasted with metallic, vibrant silk. It has holiday party written all over it, especially the dress with a strapless bodice constructed with a juxtaposing electric pink graphic print for the top half, and a dark gingham fabric for the bottom half. It's both youthful and chic.
For a more mature approach, Sirivannavari offers a series of caped looks with variegated colours, which goes over a sexy sheen dress with a twist front. The princess knows how to churn out a tasteful revealing look, as she does with something more covered up like her long tailored suit jacket in white brocade over a metallic taupe blouse and wide pant. The collection mixes British prep-school with a Hugh Hefner sense of bon vivant style, punctuated by high femme as exemplified by the asymmetrical LBD with a serpentine feather accent running across the length of the piece.
The men's collection follows a similar thread as its counterpart with a mix of sophistication and edgy pieces, such as the pleater double-breasted jacket mixed with structured woven pants. Or for something more colourful, the tangerine-lined gingham trench coat with stripe knit sweatpants. It's a bit highbrow streetwear – which any good luxury brand needs to lean into these days.
The jewellery drew inspiration from wildlife with elephant pins, leopard clasps and oversized bird of paradise earrings that gave each look that extra sense of captivating luxury. Not everyone can be a princess, but they can at least look the part in a Sirivannavari Nariratana.
Want more stories like this? Sign up here. Follow STYLE on Facebook, Instagram, YouTube and Twitter .

For her latest autumn/winter collection, Thai Princess Sirivannavari unveiled 34 looks, including 7 for menswear collection S'Homme, plus jewellery from her Sirivannavari Bijoux line – but how do the royal's works match up to global competition?