How Louis Vuitton, Gucci, Dior, Cartier and Chopard are making opals the latest high jewellery trend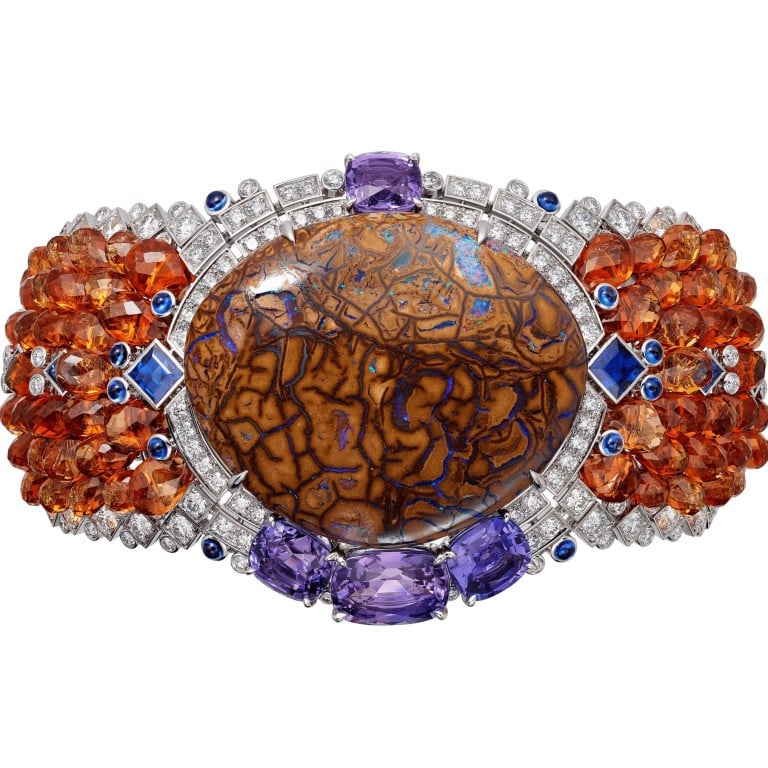 With its technicolour palette, the fabled opal enchants designers who deploy their talents to do justice to its magnificent lustre.
The rainbow of iridescent hues has, for generations, been enthralling jewellery designers, including Victoire de Castellane. It is her favourite stone – ideal for one of the finest colourists in the business.
Opals have featured in nearly all her Dior Joaillerie collections over the past 20 years because, as she explains: "It's a very poetic stone; an invitation to a fairy tale, to magic. When I look at it, I see the earth from afar, the oceans, the archipelagos, and the reflections of stars on the waves."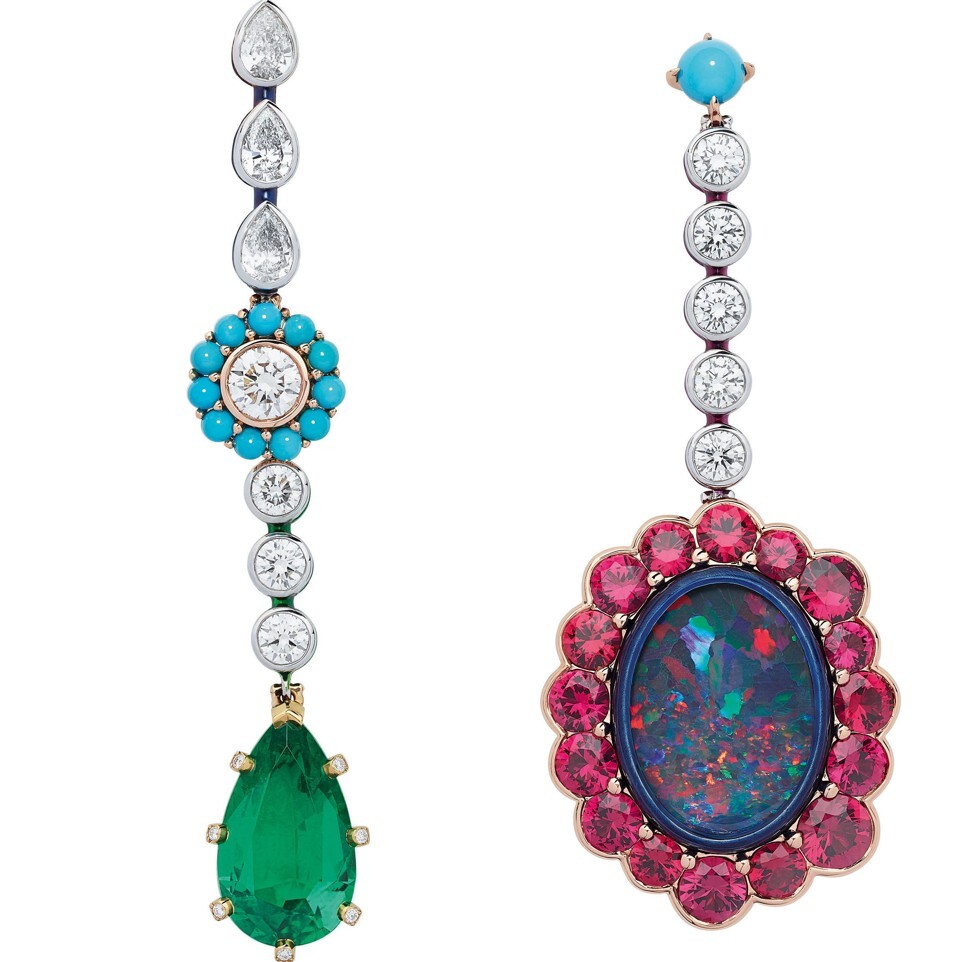 Equally captivated by the opal's qualities is Hong Kong jeweller Wendy Yue. "The characteristics of the stones provide endless amazing opportunities for me to create, nothing seems impossible or too far-fetched," she says.
At David Morris in London, opals are one of Jeremy Morris' favourite stones; as soon as he finishes a new piece it sells instantly. Opals are also the heart of Chopard's floral jewellery, and a stunning 26.44-carat black opal ring (with blue-green flashes) circled by tiny yellow sapphire daisies, is being made in its atelier as part of the Exceptional Stones collection. Spectacular black opal specimens are set in Les Ciels de Chaumet's collection as well, surrounded by diamond shooting stars.
Unlike other gemstones, the opal is non-crystalline and is formed from hardened silica gel that collects in the crevices of rocks or replaces organic material in fossilised wood, shell and bone. Its prismatic qualities fire off a myriad of colours that suddenly catch the eye.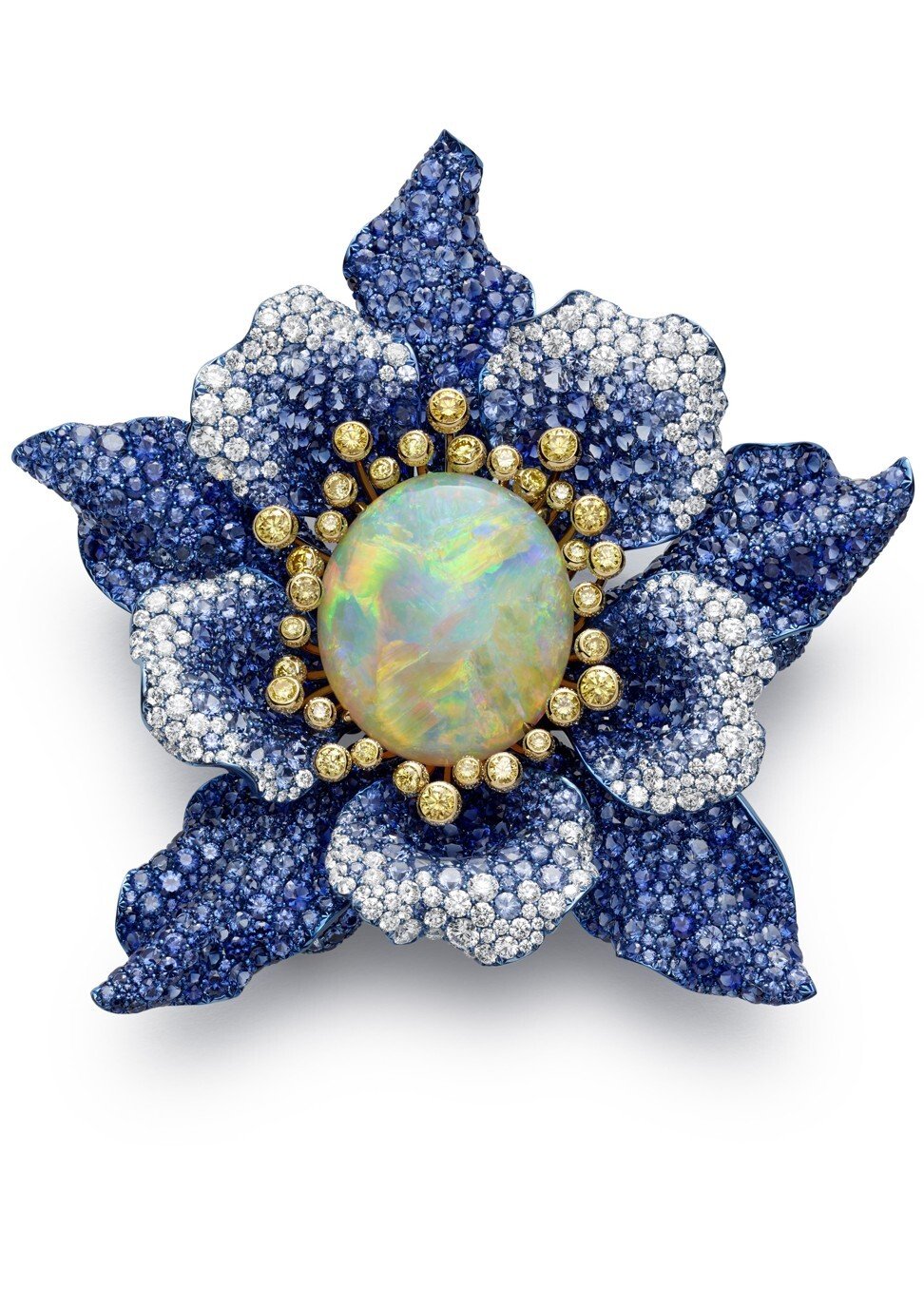 They are also porous and quite fragile; the water in the stones makes them sensitive to dramatic temperature changes, and to see a carved white opal in the form of a coiled snake resting on a chunky gold ring in Gucci's debut high jewellery collection Hortus Deliciarum (Garden of Delights) is rare.
Gucci's creative director Alessandro Michele chose each of the stones for the collection, and many of the designs feature Gucci's favourite mythical bestiary – tigers, lions and serpents.
Cartier uses a lot of the black and fragile white opal in its high jewellery, but a rare, large and spectacular matrix opal was a highlight of its 2019 Magnitude collection.
A polished earthy brown pebble, the stone's veins flash with a tantalising pattern of blue and purple light, which Cartier enhanced with blue and purple sapphires.
The matrix opal is found in Queensland, northern Australia, and is a type of boulder opal attached to ironstone. Although 90 per cent of the world's opals are sourced from Australia, only 2 per cent of that total is made up of boulder opals, which are considered the second most precious after the black opal.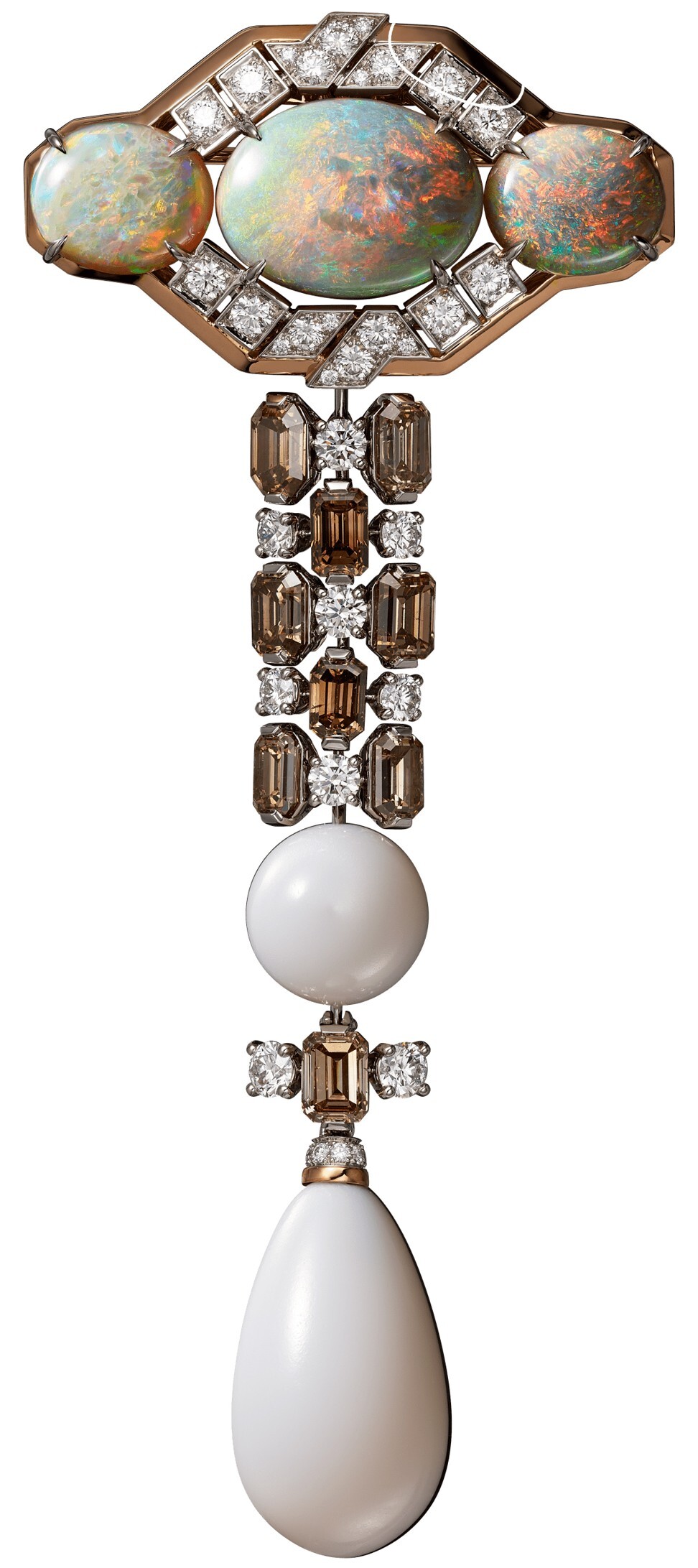 It is not the first time Cartier has used matrix opal: a pendant in the 2014 L'Odyssée de Cartier collection had the pattern of reptile skin. As Pierre Rainero, the brand's director of image, style and heritage, pointed out at the launch of Magnitude last year, the house has used ornamental stones since the early 20th century in its decorative objects.
"At Cartier, stones are part of a greater vocabulary that is not limited to just ornamental or precious," Rainero said. "We transcend that nomenclature by combining them in our designs."
Victoire de Castellane became riveted by them at the age of six, when she saw her grandmother, the aristocratic Silvia Rodriguez de Rivas, wearing a black opal surrounded by diamonds given to her by the heiress Barbara Hutton.
De Castellane describes them as "the strangest of stones with their different designs and ever-changing colours".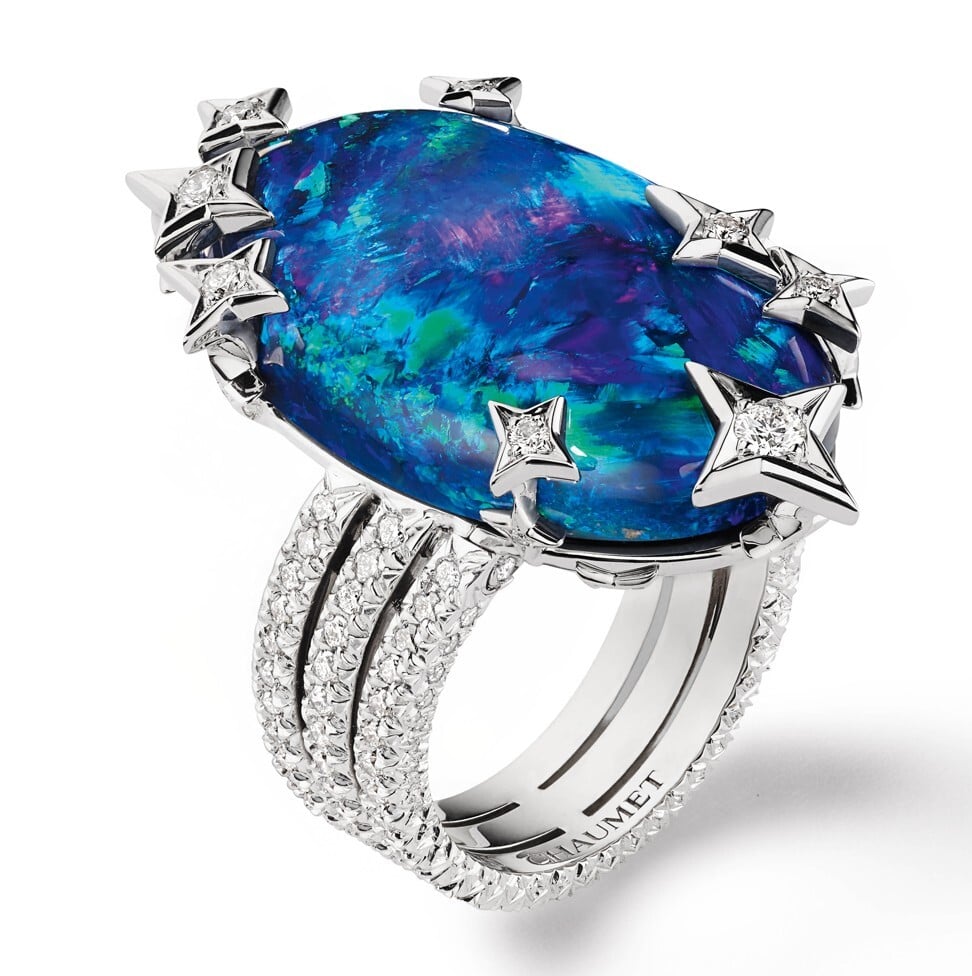 Her Dior et Moi collection, unveiled in January, juxtaposes black opal with emeralds, red spinels and green lacquer, accentuating the opal's iridescent colours in pendants and earrings.
Wendy Yue is similarly drawn to the unlimited shapes, colour and size of each individual stone whether black opal, pink opal or boulder opal. They have always been part of her design vocabulary.
"I am fascinated by how their play of fire interacts with other stones around it, bringing out their features and adding a new dimension to the piece," she says. Her Owl of the Galaxy cuff blends black and shimmering milky-blue opals, while the Rosemania ring features the milky pink opal. "I like to focus on the colour and shape of each individual stone, creating pieces with a unique character and story behind it."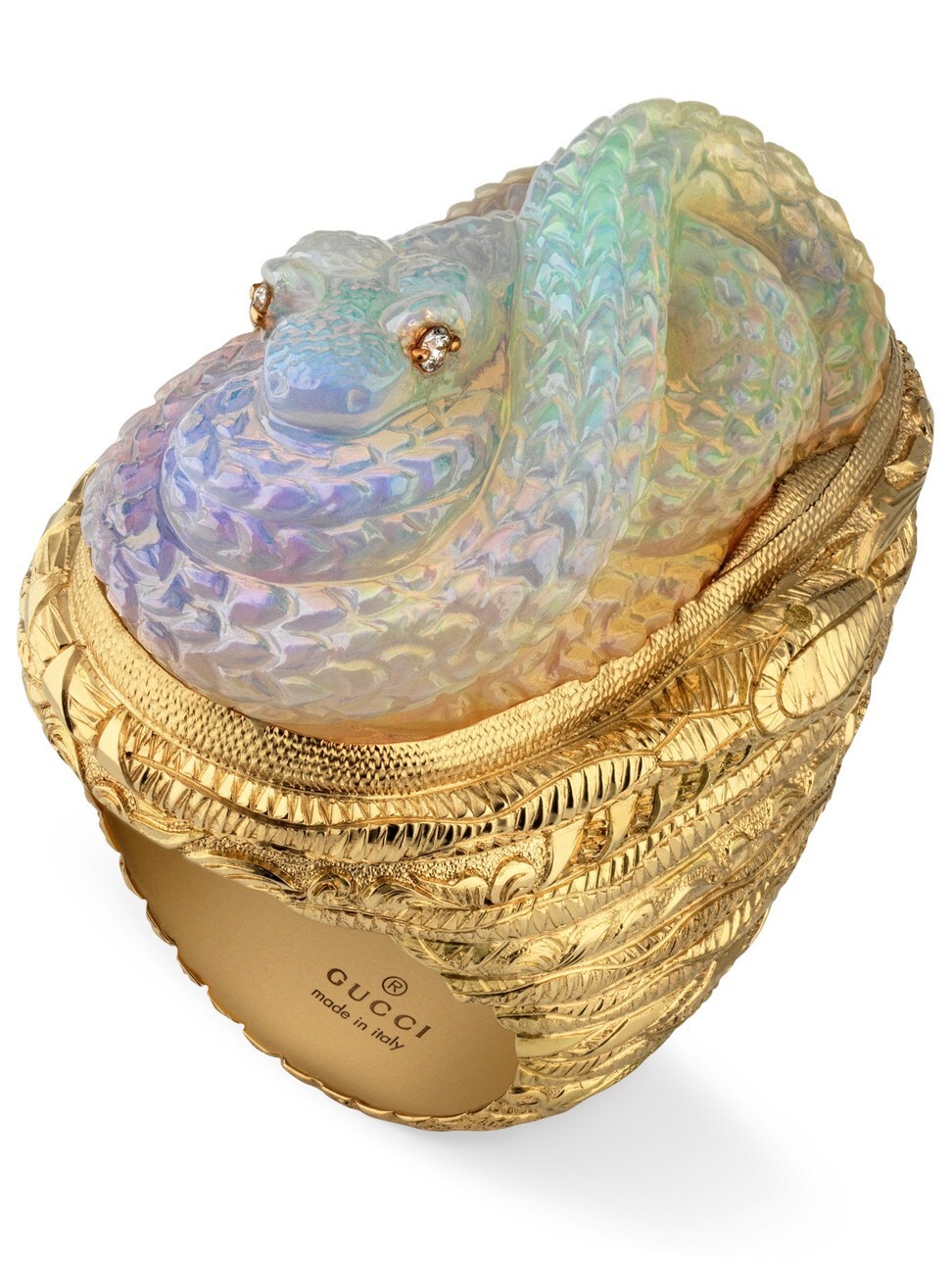 The pink opal – milky or opaque pastel – is a more accessible hard stone, appearing in fine jewellery collections such as Louis Vuitton's B Blossom and Fred, and in one of a kind pieces by Fei Liu and Brazilian designer Fernando Jorge.
Fire opals, meanwhile, are very different. They are an unusual variety of opal from Mexico, and a favourite of independent jewellers such as Eugenie Niarchos of Venyx, Lydia Courteille and Ornella Iannucci. Their colours range from yellow to rich orange and red, and are transparent enough to be faceted.
Welo opals from Ethiopia, discovered in 2009, feature an extraordinary inner flame. They are another example of why opals are some of the world's most enthralling stones.
Want more stories like this? Sign up here. Follow STYLE on Facebook, Instagram, YouTube and Twitter .
Help us understand what you are interested in so that we can improve SCMP and provide a better experience for you. We would like to invite you to take this five-minute survey on how you engage with SCMP and the news.

High jewellery designers in London, Hong Kong and Italy are fascinated by the opal's rainbow of iridescent hues and are creating stunning looks using it