O

pi

n

i

on

/
New York to London in 2 hours? Supersonic planes will change travel forever – but after the US president gets a hypersonic Air Force One, who else can afford it?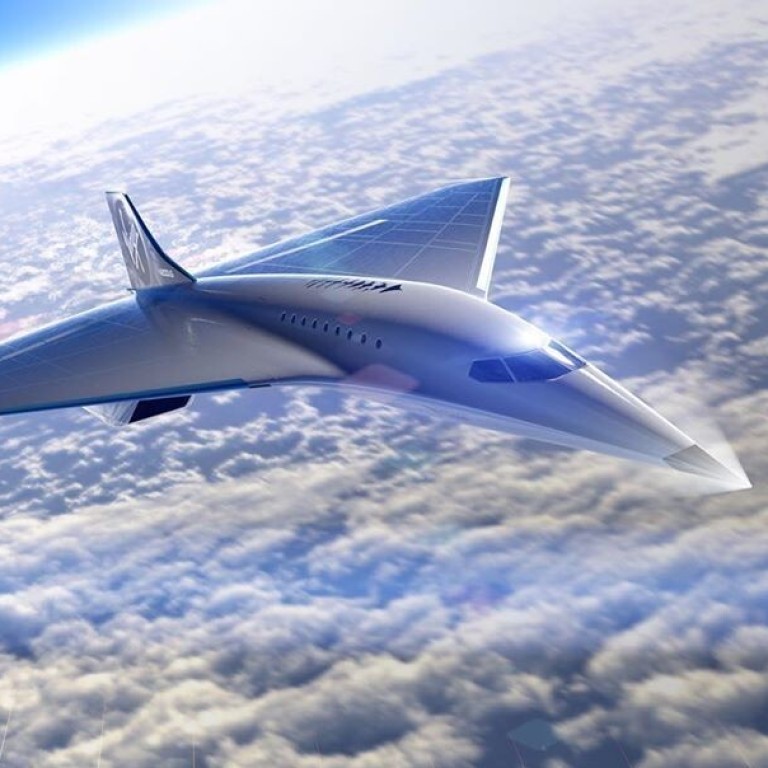 This is part of STYLE's Inside Luxury column.
It might seem incongruous to be seeing technological advances in flight at a time when most of the world can't fly anywhere, but the aviation industry is certainly seeing its share of exciting news lately.
The chief space officer of Virgin Galactic, George Whitesides, struck an upbeat tone in Forbes when he announced the latest project from Richard Branson: "we have made great progress so far and we look forward to opening up a new frontier in high speed travel."
Whitesides was not talking about the first commercial space flight that Virgin Galactic plans to complete in 2021, for a ticket price of US$250,000, and where a deposit to hold your place in the queue costs US$1,000.
Instead he was talking about the plan to develop a new supersonic aircraft together with Rolls-Royce as the engine provider. The aim is to enable Mach 3 speed and reduce the flight time from New York to London under two hours, down from six to seven as it is today. Sydney to London would be possible in about four hours instead of nineteen today. These times would be game changing and make even Concorde, the formerly fastest commercial plane, blush. Concorde needed around three hours for the trip from London to New York.
The speed of a Virgin Galactic plane would be unprecedented for a commercial aircraft, flying at three times the speed of sound, close to 4,000km/h (2,485mph) and at an altitude of 60,000 feet (18km), almost double the height than most passenger planes. The FAA is working on supporting the certification.
When the project is launched, it will be an indulgence for a selected few with each plane carrying between nine and 19 passengers. In its maximum configuration the plane will carry five times less passengers than Concorde, suggesting that flying on it will require a significant price premium to current first-class flights. I would not be surprised about ticket prices far north of US$100,000 for a round trip, although no pricing has been announced yet.
But the prospect of flying to New York and back from Europe on a one-day trip without any jet lag is a significant benefit for those who have to travel this route several times per month. I personally can't wait to jump on one of these when they enter into service. On longer intercontinental routes the savings in valuable time will be even more significant.
Virgin Galactic is far from being the only company working on supersonic travel. Business Insider just reported that an aerospace start-up called Hermeus won a contract – after a successful test of a prototype engine – to develop a hypersonic Air Force One, which would allow the US president to fly from Washington to Paris in about 90 minutes at Mach 5, five times the speed of sound. The project is still at least 10 years away.
Additionally, Lockheed-Martin and others are working on new supersonic jets for private and commercial aviation. A crowded space for new companies in a market that does not exist yet.
Luxury is always about the extreme, whether it is for complicated mechanical watches, rare handbags, hypercars, luxury yachts or private jets. The new developments in air travel, to unprecedented locations – space – or travelling in unprecedented speeds – ultrasonic – takes the extreme to a new level.
Much of the success will depend on three factors that Concorde did not master: sustainability (hence fuel efficiency and the reduction or elimination of the supersonic boom), safety (the 2000 Paris crash ultimately killed Concorde), and economic viability. Targeting very narrow luxury segments will allow brands to price disproportionately, but only if they get the brand storytelling and the service experience right.
Just offering a technically superior product will not be enough. The new brands that manage the balance between excellence in storytelling and building a convincing value creation model – while translating this into an incomparable, exciting and memory creating brand experience – will have a chance to price in a non-linear way and become very profitable, despite targeting a very niche market with a product carrying few people. The notion of safety, secludedness and protection, while saving significant time, will be a very intriguing proposition.
Luxury is a dream, it's pure emotion and the perception of extreme value. Those brands that deliver on these dimensions will shape the future of luxury travel and dethrone some of today's leaders. Incumbents like Gulfstream will need to innovate in this field too, if they want to retain their current leadership position in private aviation in a supersonic future.
Want more stories like this? Sign up here. Follow STYLE on Facebook, Instagram, YouTube and Twitter .

As well as plans for a new Air Force One which could travel five times the speed of sound, Virgin Galactic and competitors are working on supersonic jets for private and commercial flights – but will they be for the super-rich only?