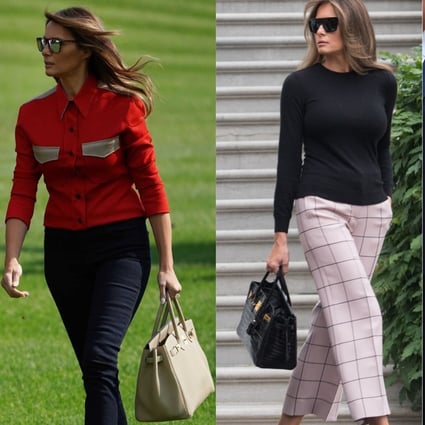 This bag lady is not short of a dime – Melania Trump's Hermès Birkin collection is conservatively estimated to be worth US$100,000. Photos: Getty Images/@melaniatrumpfashion/Instagram
Melania Trump loves her Hermès Birkin so much it started a meme – how many of the coveted luxury handbags does she own, and worth how much?
Lady Gaga and Rihanna were among the millions who saw the funny side when the US first lady chose clutching her Hermès close rather than holding hands with husband Donald Trump – so how much does she really love them? We trawled the archives to count every Birkin bag Melania has taken out in public – and worked out what each piece is worth ...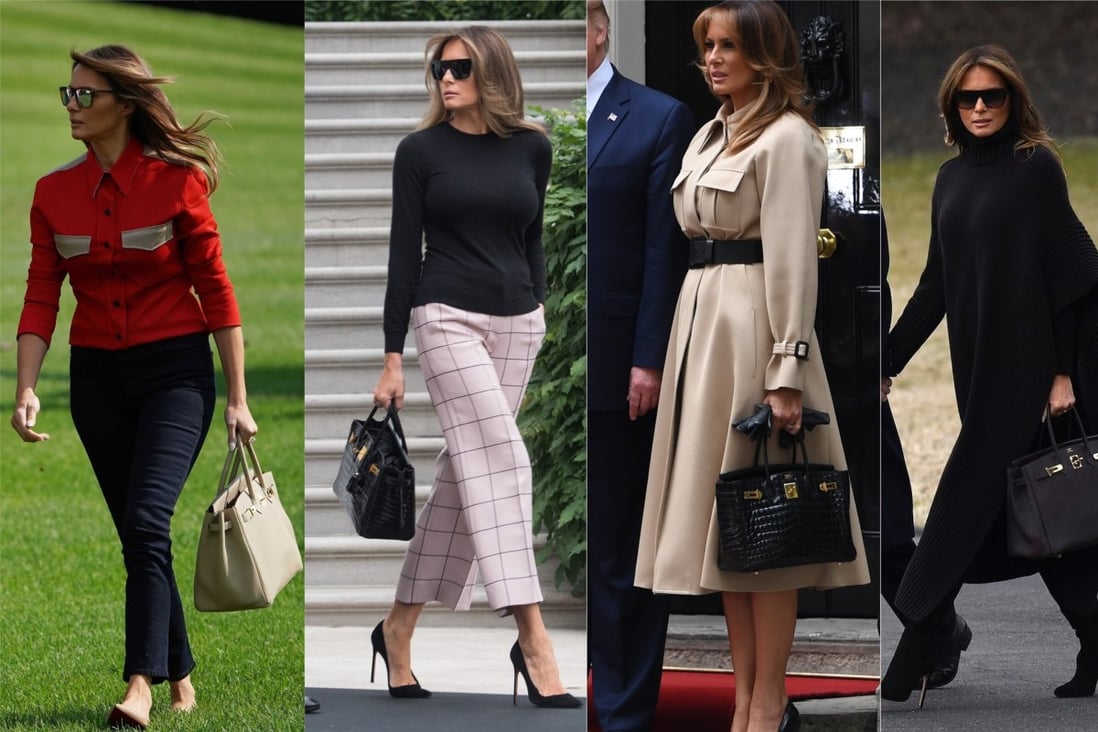 This bag lady is not short of a dime – Melania Trump's Hermès Birkin collection is conservatively estimated to be worth US$100,000. Photos: Getty Images/@melaniatrumpfashion/Instagram