Milan Fashion Week: Valentino closed with creative director Pierpaolo Piccioli's spring/summer 2021 women's and men's collection – a live runway show in front of an actual audience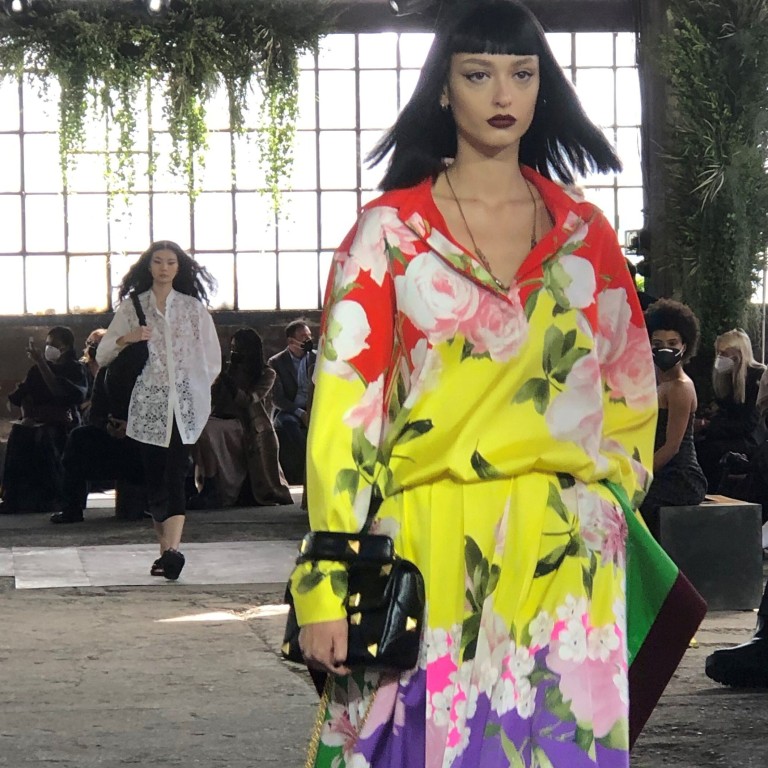 Those who did make it to Milan got to see fashion without being squeezed on both sides, while also submitting to frequent temperature checks, mandatory mask wearing and the signing of many Covid-19 liability waivers.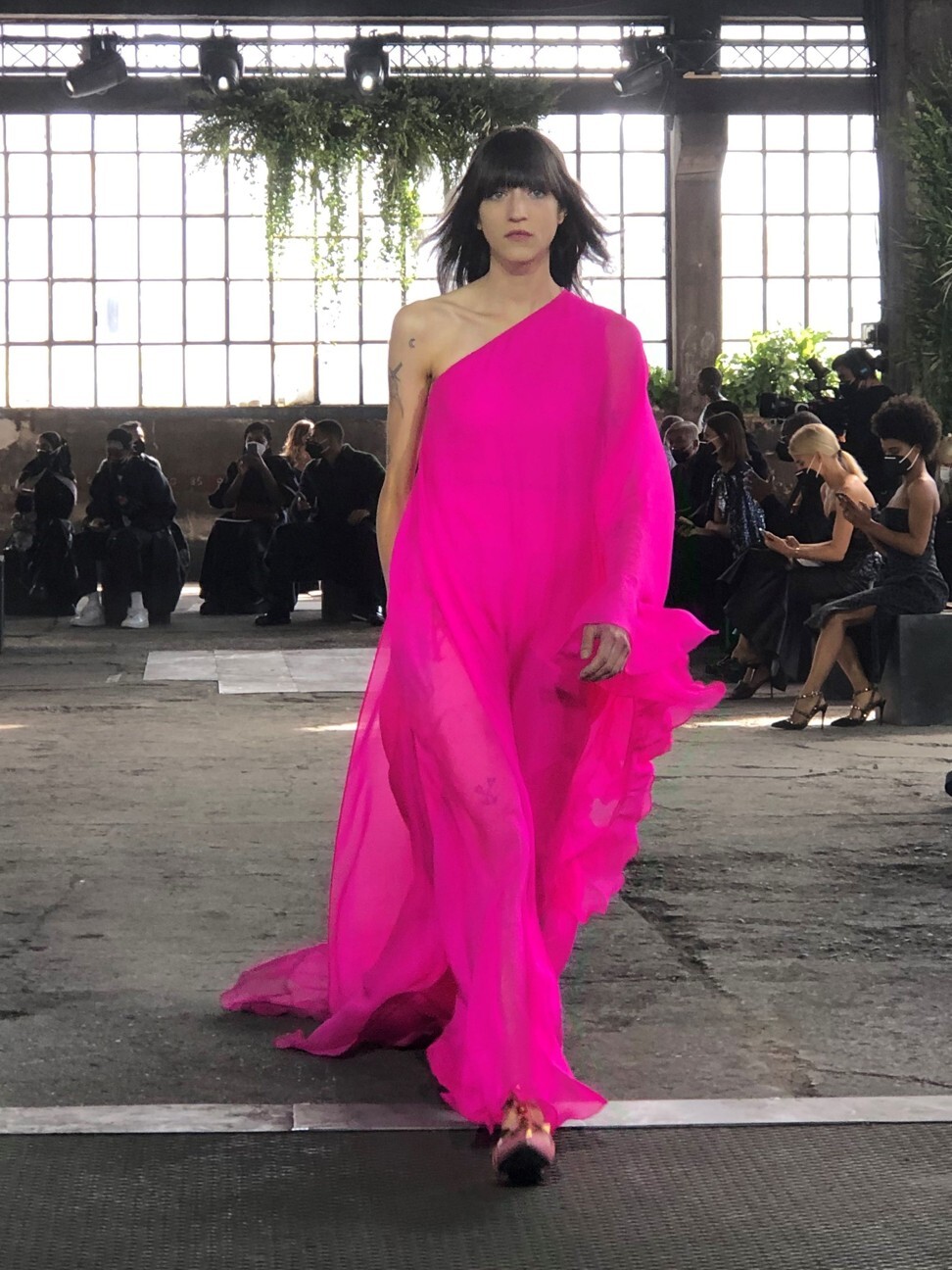 The silver lining of the virus-induced travel difficulties that kept many people from travelling to Milan Fashion Week from abroad: They also kept Rome-based Valentino from making the transalpine trip to the fashion house's usual show venue in Paris.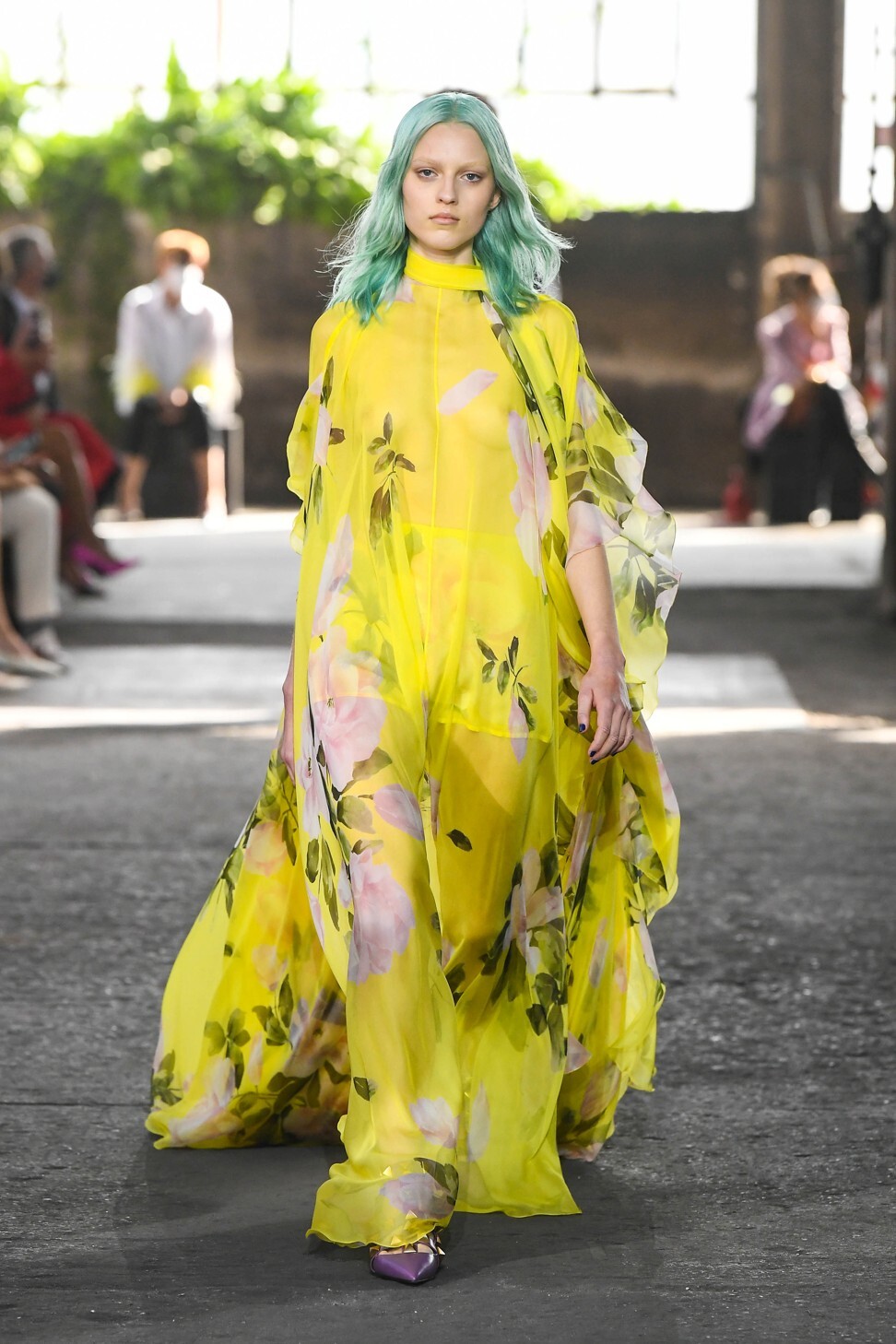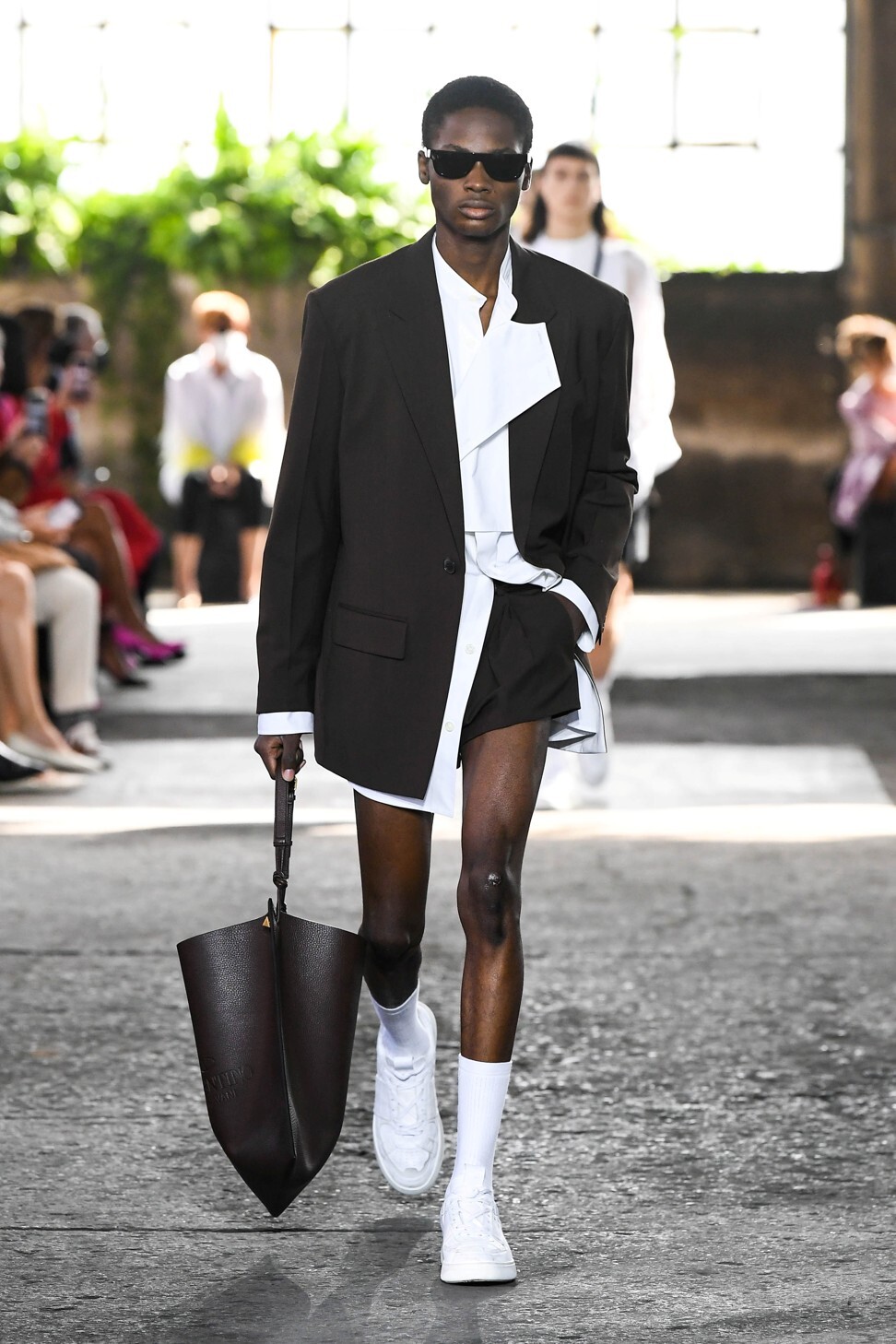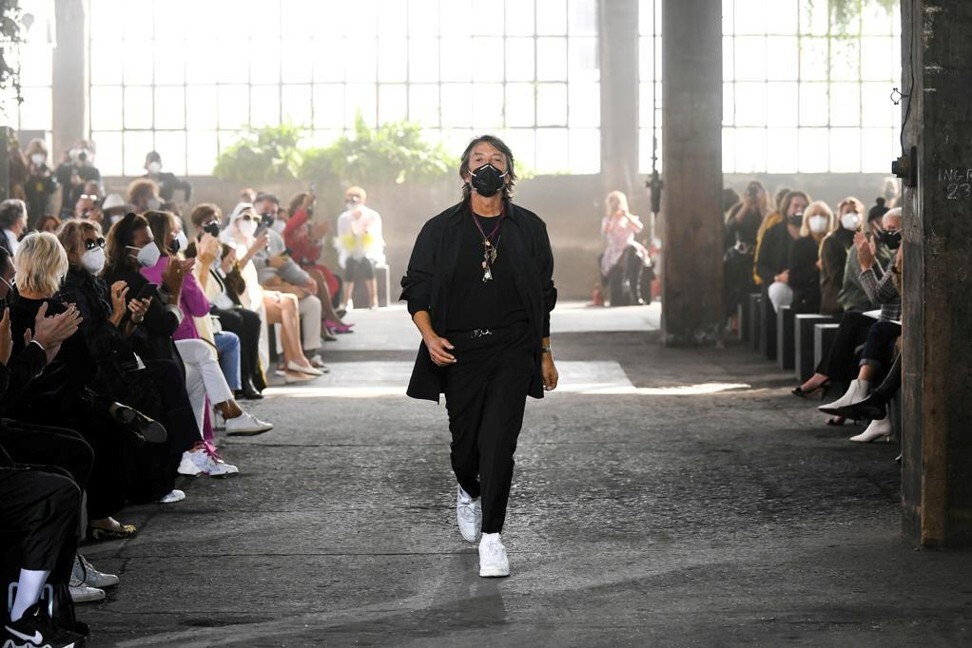 For his first-ever Milan show, creative director Pierpaolo Piccioli chose a disused foundry as the backdrop for the lush, romantic collection in the fashion language of lattice and lace; floral detailing and bold prints; ruffles and fringe. But there was also an urban edge in mini-hemlines and studded detailing.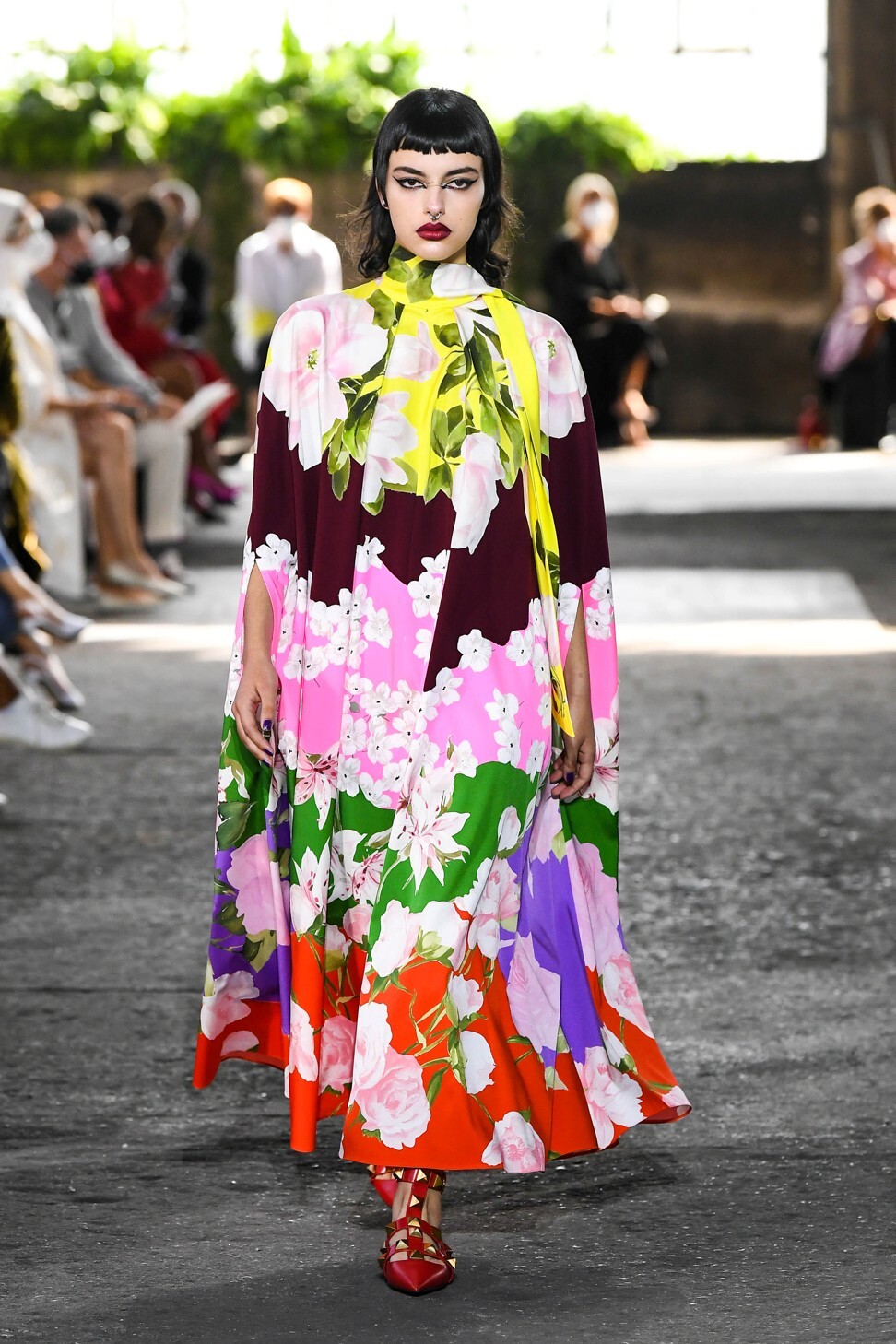 A sparse 200 guests were spread out on cubes in an industrial space softened by floral arrangements. The British singer Labrinth sang hauntingly in the background.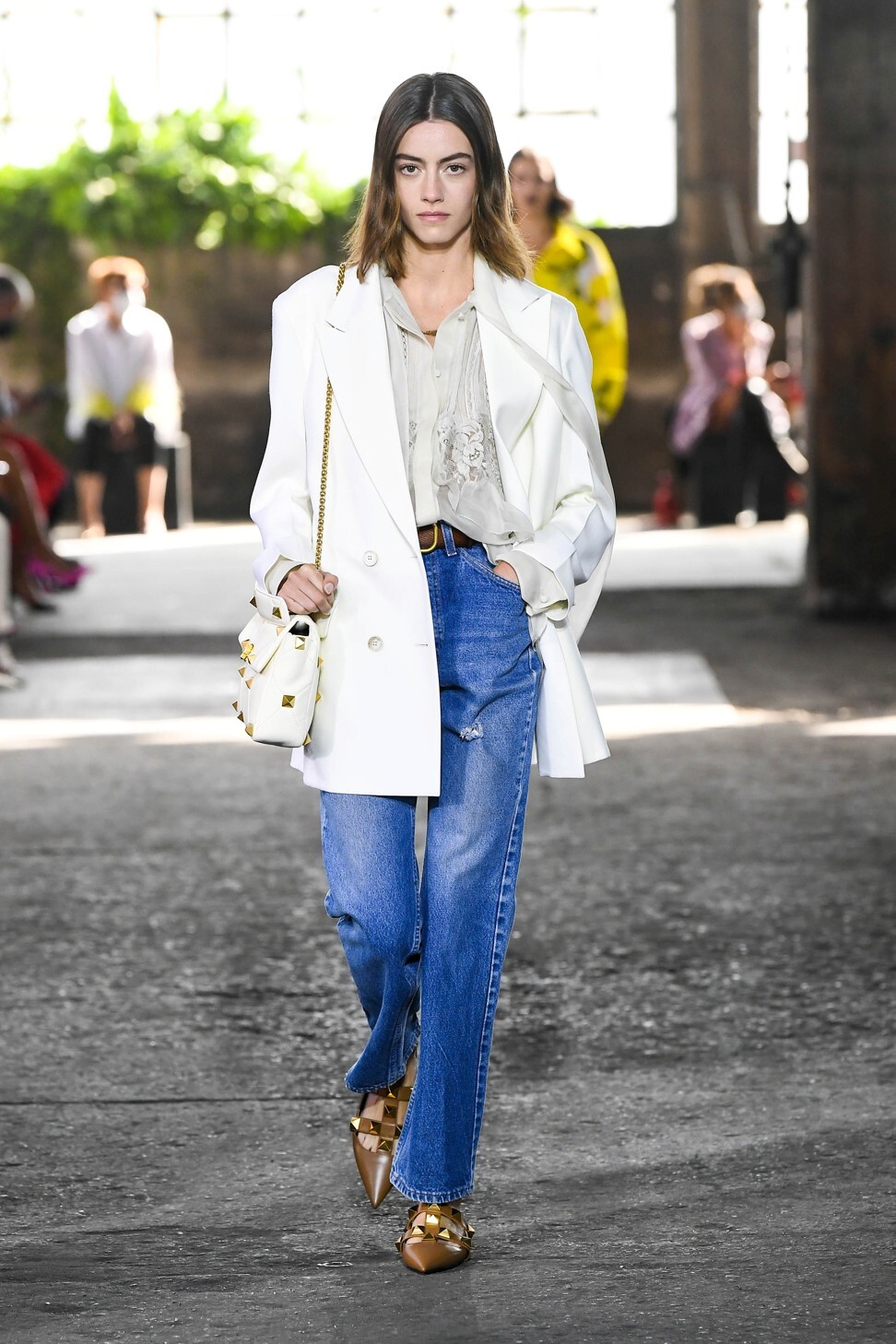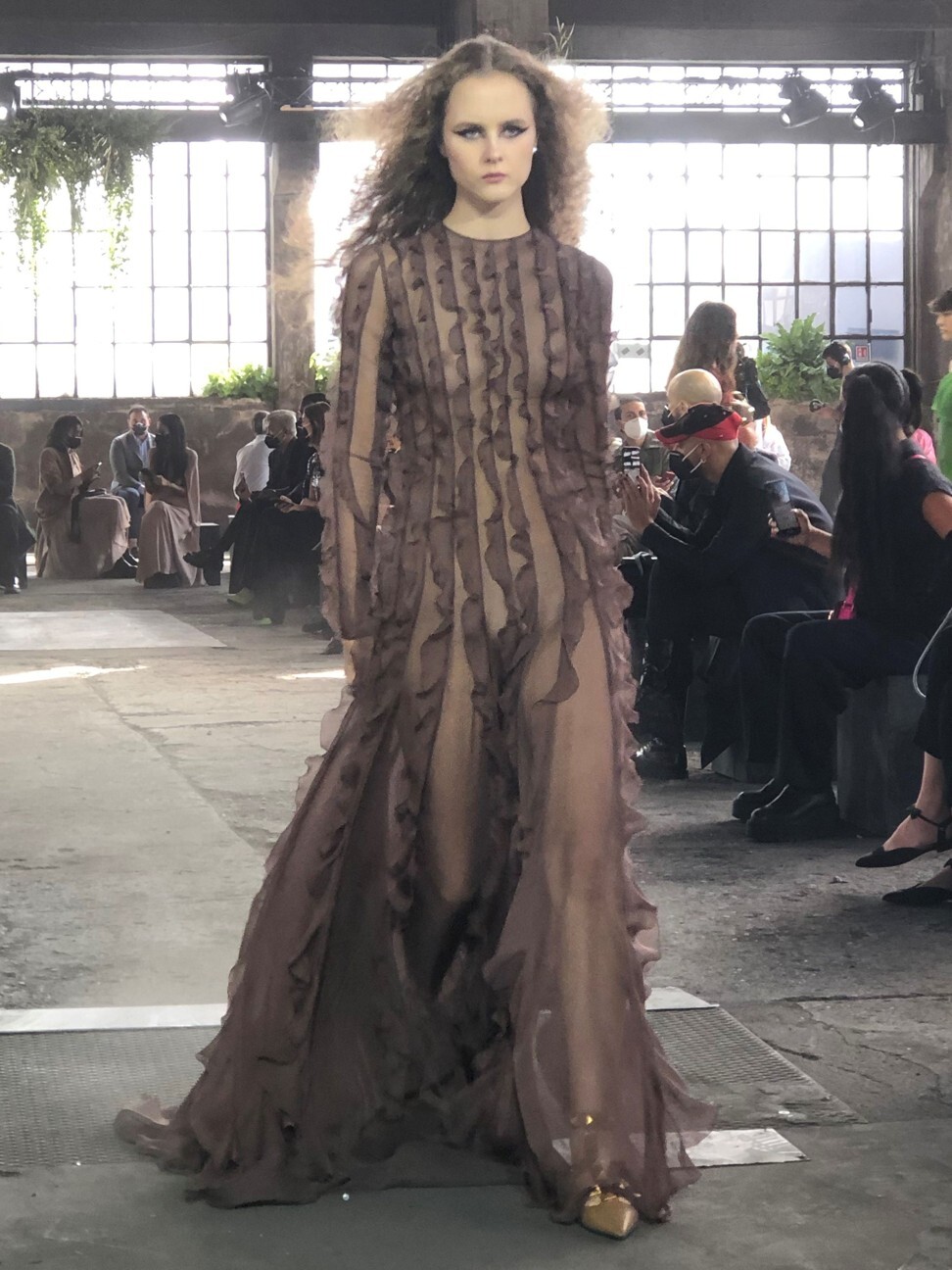 "The simplification and the quest for new meaning guides the selection of the pieces," the house said in notes.
Chiffon blouses were worked up into ruffles that envelop the wearer like a rose, worn with slightly distressed jeans. A mini-tunic over short shorts had an edgy urban feel, paired with studded, pointy flats. Longer dresses had lattice work providing just flashes of skin. Sleeves cascading into fringes gave drama to body hugging dresses. The finale, as ordained by the name Valentino, included a rich collection of flowing chiffon dresses in eye-popping monochromes, saving red for last.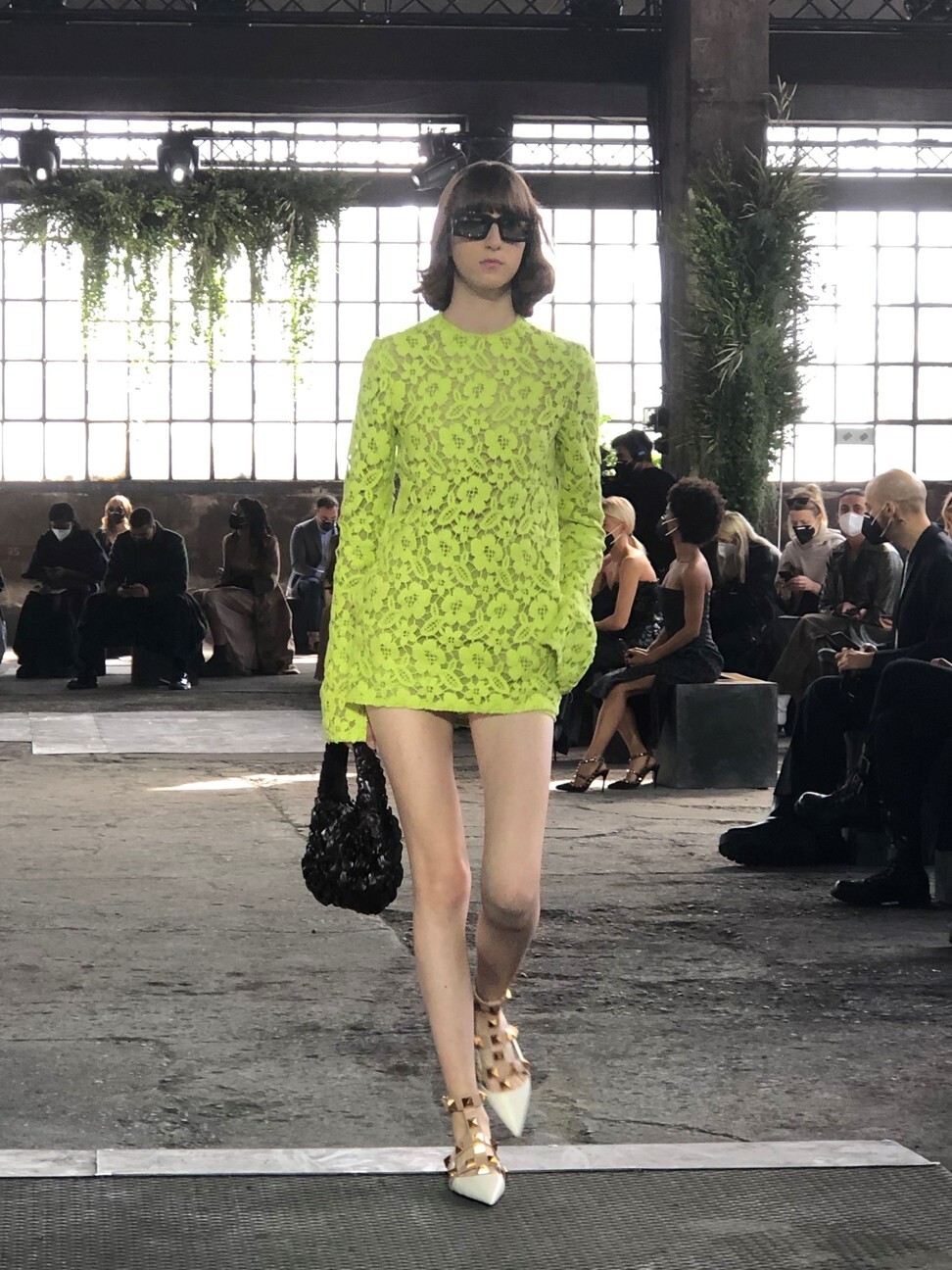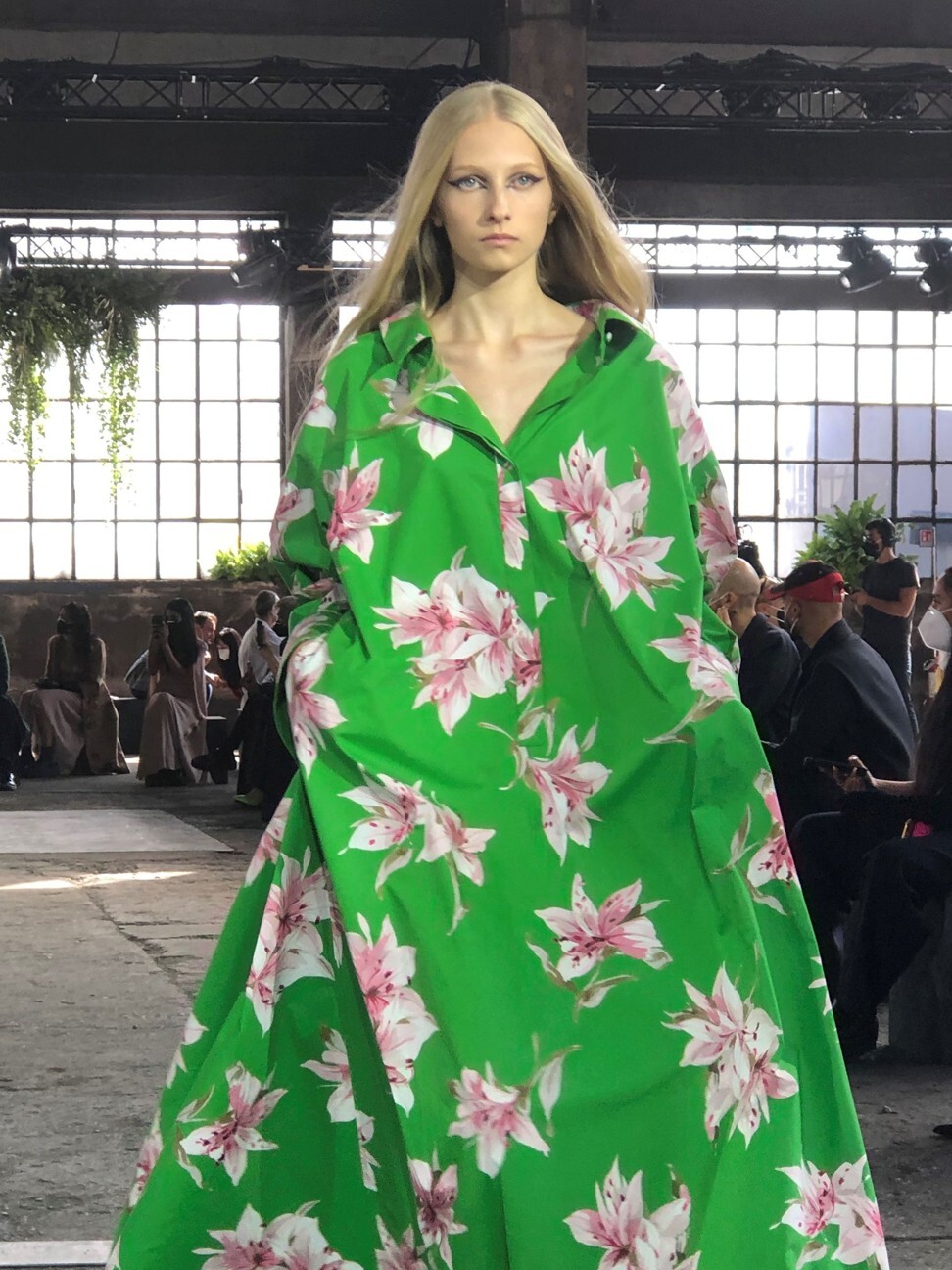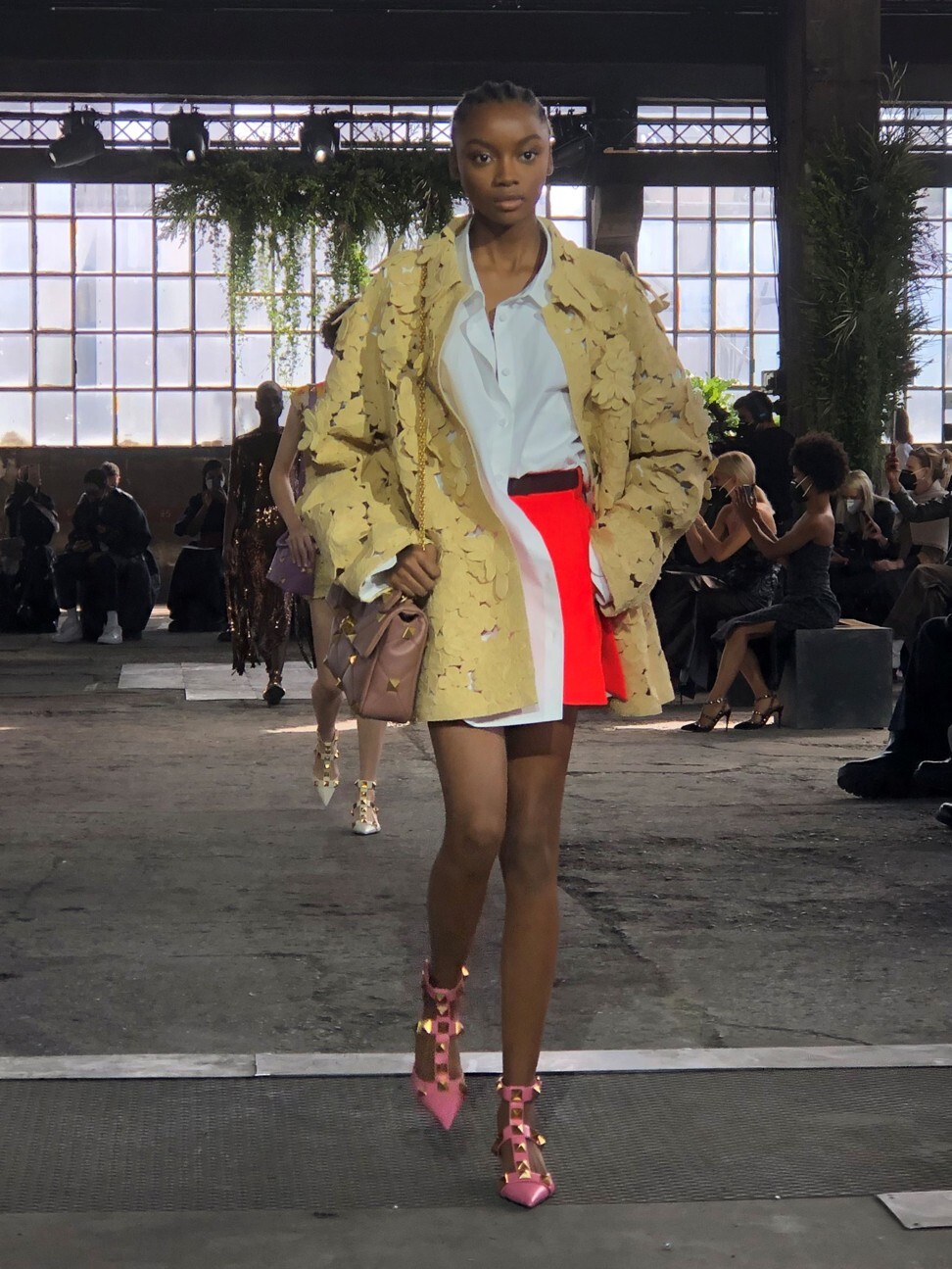 All of the key elements – florals, lace, lattice – were also reinterpreted for men: a floral hoodie, a lace short and top set, a ruffle-front shirt over shorts.
In Milan, "the signs and codes of Valentino today are being re-signified," the house said in press notes.
Want more stories like this? Sign up here. Follow STYLE on Facebook, Instagram, YouTube and Twitter .

Valentino's spring/summer 2021 women's and men's collection –presented during Milan Fashion Week in a live runway show away from the brand's usual Paris launch location – featured lush, romantic fashion with floral and edgy detailing, with entertainment by British singer Labrinth