Opinion

/
Is glamour dead? Never – post-pandemic power dressing is inevitable, and luxury brands need to make us dream again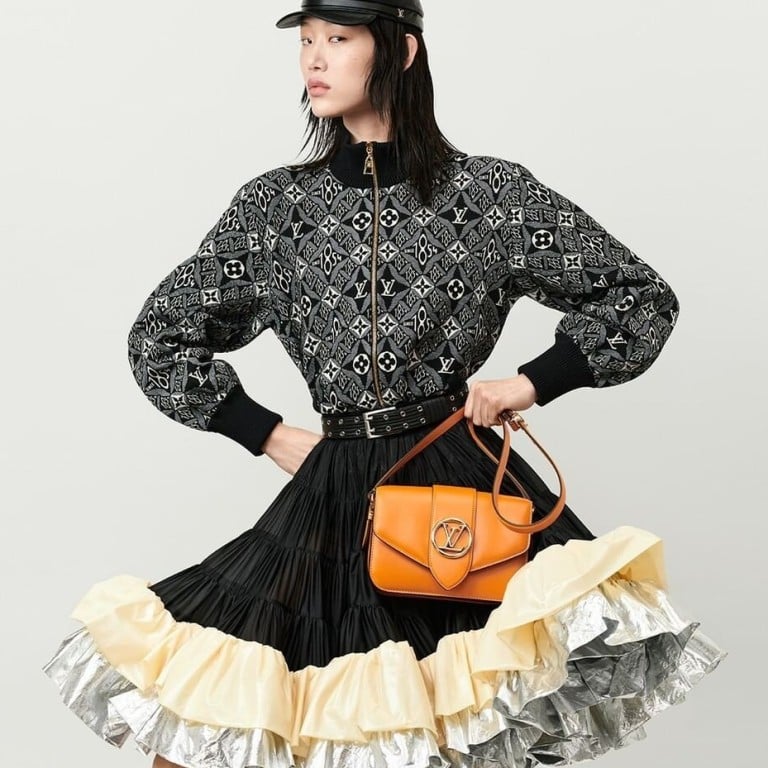 This article is part of STYLE's Inside Luxury column.
Since I published my research results on what motivates people to buy luxury and what creates the perception of value, about a decade ago, I have heard numerous times that the end of luxury is near. In 2008, at the peak of the last recession, many so-called experts were convinced that from that point on, luxury would be stealth, anything flashy would not sell, and logos would disappear.
The opposite happened: The last decade has seen an unprecedented growth in luxury and a boost of creative expression, from the resurgence of logomania and
increasingly extreme sports cars
, to fashion and accessories beyond anything the market might have imagined.
Newer brands such as
Fenty
, Supreme and Off-White – and the disruptive creative expression of heritage brands including Dior,
Gucci
, Givenchy, Louis Vuitton and Moncler – had taken the luxury industry to an all-time high before the pandemic hit the sector hard in Europe and the USA.
Even brands like Hermès and Chanel, often seen as the ultimate in elegance, became disrupters, reinventing themselves and seeing an unprecedented level of success as a result. The
ever-increasing prices these brands' used items fetch
just serve to underline the level of demand. It also shows that the best luxury brands manage to provide their customers with assets that increase in value over time.
We are merely living in a time of disruption, change, and the transition to new habits. What would normally have taken a decade – integrating more digital tools into our lives – happened during weeks and months. While everyone was busy adjusting to lockdowns and to working, schooling, shopping and exercising from home, all supported by screens and apps, many of us did not spend too much effort on how we could best dress for success.
This is already changing. The power dress won't go away, it will further adapt, and become even more important. In my research I was able to show across five countries (USA, China, Japan, France, and Germany) that, among reasons why luxury is so valuable to people was the anticipation of significantly enhanced attractiveness, greater self-esteem, feeling more protected and secure, and the joy of experiencing an ultimate treat. In other words, luxury makes us – in our expectations – more successful because we feel more beautiful, more desired, and have a stronger presence.
These fundamental insights and needs will not go away. To the contrary, as screens separate us, we will feel an even stronger desire to take up power dressing. While we can expect a more practical approach to it – such as more emphasis on comfort and wearability – the limited visibility our clothes and accessories have will only boost the emphasis on statement pieces.
This is a huge opportunity for jewellery, watch and fashion brands, to name just a few luxury categories. To make an impact, in some cases less discretion is needed – and we can expect earrings, rings, bracelets, handbags and wrist watches to become much more critical in making an impression. Dressing up and being lavish, rather than dressing down and muting.
Expect logos and brand patterns to become more of an emphasis once again, and clothes to be designed to enhance the presence, and make you feel better – be it in front of your laptop on a Zoom call, on your phone on FaceTime, or in person.
The pandemic has also taught us the value of interpersonal encounters, things we simply took for granted in the past. This will further give people a reason to dress up, show their best, and dress not only to impress, but simply to make themselves and others feel good.
In a recent conversation with Megan Quinn, the founder of Net-a-Porter, she told me that one of her best sales days was the afternoon of September 11. People were ordering beautiful dresses and luxury accessories to bring some normality back in to their lives after going through trauma in the aftermath of the attacks.
In this respect, many luxury brands are doing everything wrong during the pandemic. I have seen countless examples of brands focusing on price promotions in recent months, scaled back advertising, transactional experiences, outlet malls – and growing more timid in their creative expression.
Instead of inspiring their customers by offering them extreme value through beautiful, breathtaking items that help them dress powerfully, they try to grow by becoming more accessible. Many brands are destroying customer value instead of creating it. What they forget is that luxury always has an element of unattainability, of inspiration, of desire creation, of touching all senses, and of creating a dream. It's about standing out, rather than fitting in. This is never more relevant than in times of uncertainty, anxiety and crisis.
Alessandro Michele's bold approach for Gucci
is best in class and fits the zeitgeist perfectly.
Brands that play it safe and wait for the pandemic to end will have a catastrophic awakening. On the other hand, the brands that make us dream with relevant content, inspiring storytelling and creative expression; brands that allow us to feel more powerful, will thrive. The era of power dressing has just begun.
Want more stories like this? Sign up here. Follow STYLE on Facebook, Instagram, YouTube and Twitter .

Did Covid-19 kill fashion as we know it? Not really: from Rolex watches to Dior dresses and Fenty heels, luxury is what everyone wants after long months spent at home in sweatpants, whether on Zoom or IRL – here's why