Covid-19 inspired art imagines Van Gogh and Frida Kahlo wearing face masks – exhibited at Alisan Fine Arts, the historic gallery tracing Hong Kong culture for 40 years and counting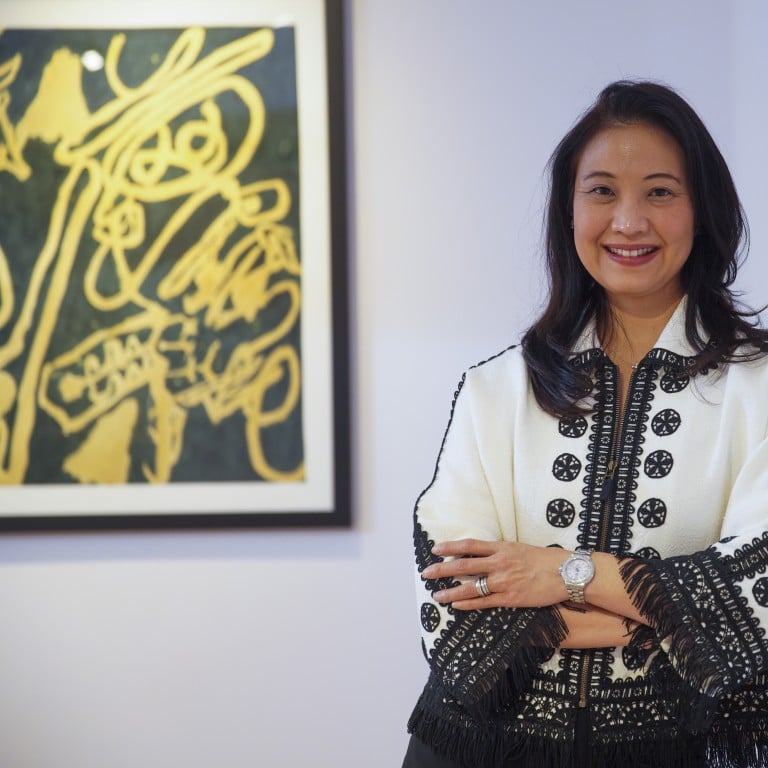 For some, time is the hands and numerals on a watch. For others, it is defined by the events in one's life. Hong Kong gallerist Daphne King-Yao belongs to the latter category.
"When I think of time, I think of the passage of time, especially when I think of my life, both work and personal. I think of milestones," says King-Yao when we meet at her gallery, Alisan Fine Arts.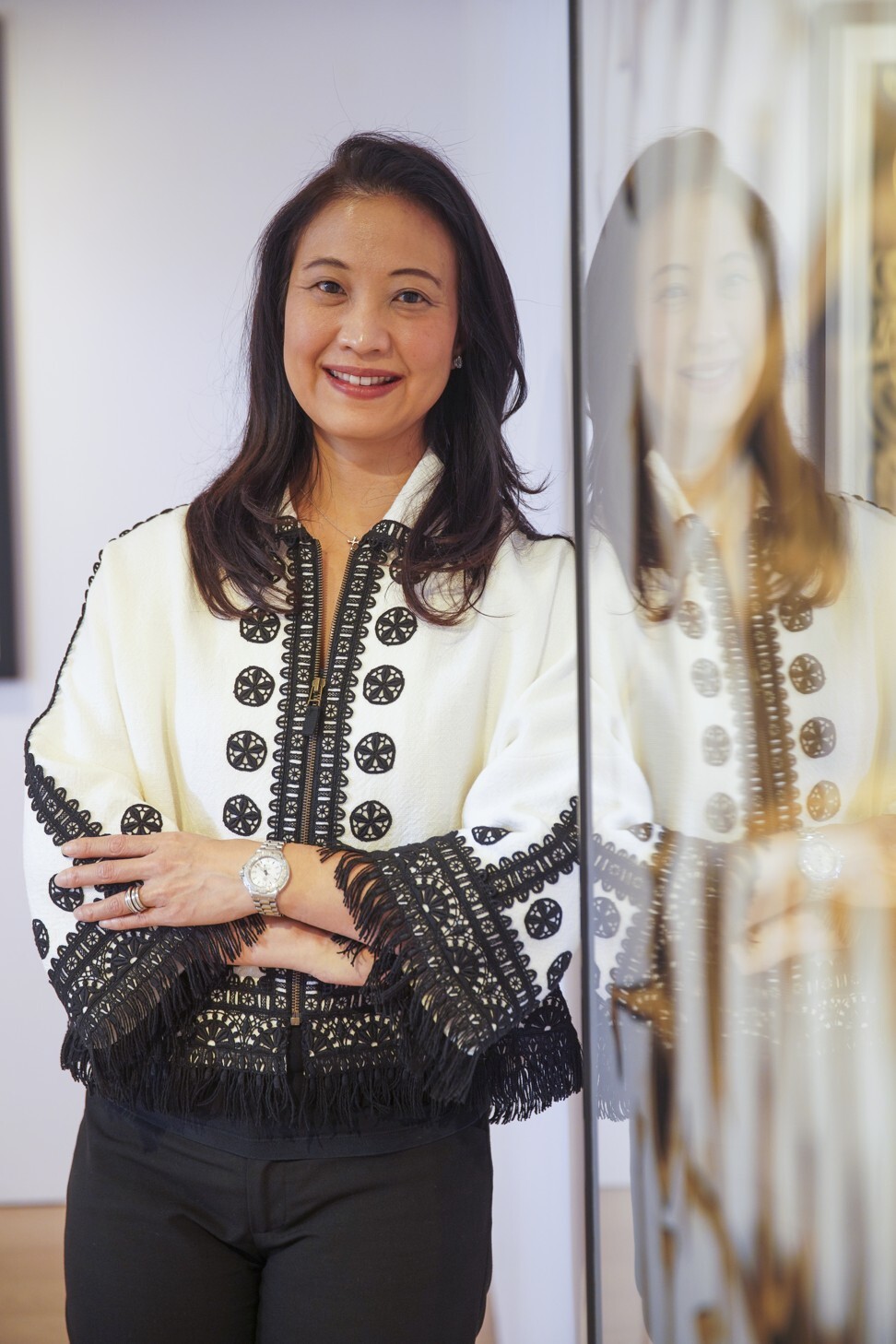 There was 1997, the year of the handover of Hong Kong, and King-Yao's first year at Alisan Fine Arts. There was 2011, when she officially took over the reins of the gallery from her mother, Alice King, who founded the venture in 1980. There was 2018, when she and her husband celebrated their 20th anniversary. There will be 2021, when Alisan Fine Arts turns 40.
Not that King-Yao grew up setting life goals. She didn't feel a career in art was a given – despite growing up around it. "If you were to ask the 20-year-old me, would I have a career in a gallery? I don't know," she says with a laugh. After reading history at the University of Pennsylvania, she spent the first five years of her career at creative agencies DMB&B and Ogilvy before deciding to join Alisan Fine Arts in 1997.
Two decades later, in 2018, she was organising the gallery's 35th anniversary exhibition at Hong Kong Central Library. Featuring 35 ink artists, the exhibition was an ambitious attempt to chart the evolution of
the region's art ecology
, right from the 80s to 2000s.
Alongside the exhibition were five monographs, which the gallery published to honour artists Zao Wou-ki, Lui Shou-kwan, Chao Chung-Hsiang, Walasse Ting and Chu Teh-chun.
Archiving is important to King-Yao: "I always make a point to publish a catalogue of our shows, even in the digital era, so 20 years later, we can say: we did this. There'll be a trace." It's something that she inherited from her mother, who has a master's degree in library science. "My mother kept all exchanges between the gallery and its artists. She had everything filed, she was very meticulous about it," she says.
These letters and other archival documents will form an important part of the gallery's 40th anniversary year in 2021, when King-Yao wants to "dig into history" to put on solo shows of the five artists featured in the 35th anniversary monographs. "I want to look at it from an artistic but also an archival perspective – how the gallery has worked with these artists."
As we rest our eyes on the paintings around us, all part of the "Uniquely Hong Kong" exhibition, I wonder if one didn't know the artists behind these paintings, could one situate them in time?
"I think so," says King-Yao. "Take that Lui Shou-kwan scenery," she says, and points to the artist's Fishing Village Landscape. "It looks very contemporary, but the fishing villages makes you think of Hong Kong in the 50s and 60s."
"Then, this work by TC Lai," she says of the artist's Shatin Racecourse and Environs. Painted in bright brownish-reds, blues and greens, there is a sort of unbridled optimism to it. "You see the racetrack, with the hills in the background; it makes you think of the 90s or early 2000s."
We move on to Angel Hui, who painted Frida Kahlo, Van Gogh and Gustave Courbet, all wearing masks, on porcelain plates in her "My Little Hong Kong – Pandemic 2020 Series". "She painted this specifically for this exhibition," says King-Yao. "So, you have Irene Chou, Fang Zhaoling and Lui Shou-kwan, these bedrocks of Hong Kong art, and someone like Angel, a young artist today. In a way, the show flows through time."
Daphne's watch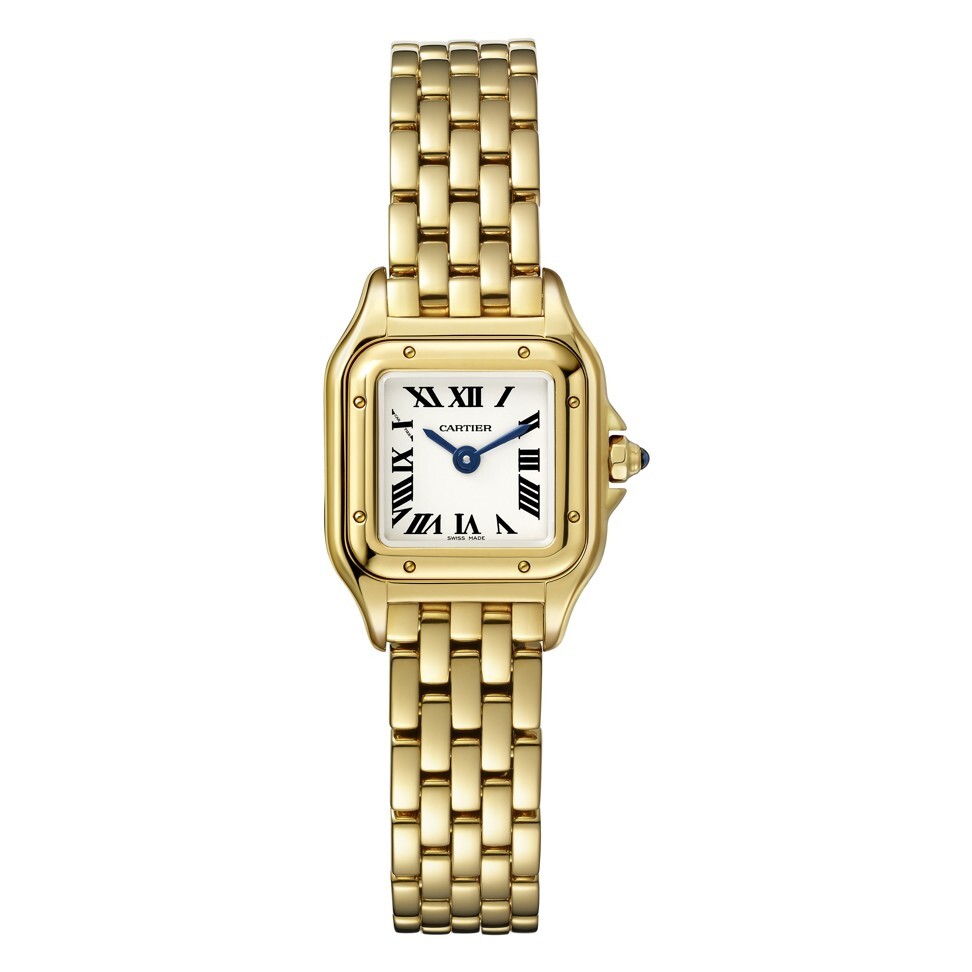 "My mother gave me this timepiece when I graduated from college. At the time I had actually been coveting it for a while!"
Want more stories like this? Sign up here. Follow STYLE on Facebook, Instagram, YouTube and Twitter .

Angel Hui's new 'My Little Hong Kong – Pandemic 2020 Series' is a likely highlight of the 'Uniquely Hong Kong' exhibition, Alisan's latest showcase of local and regional artists, as director Daphne King-Yao looks ahead to the pioneering gallery's 40th anniversary