Gucci's new Sneaker Garage smartphone app, Dolce & Gabbana's first Covid-19-friendly digital fashion show and Giorgio Armani's new winter line – 6 hottest luxury fashion launches to end 2020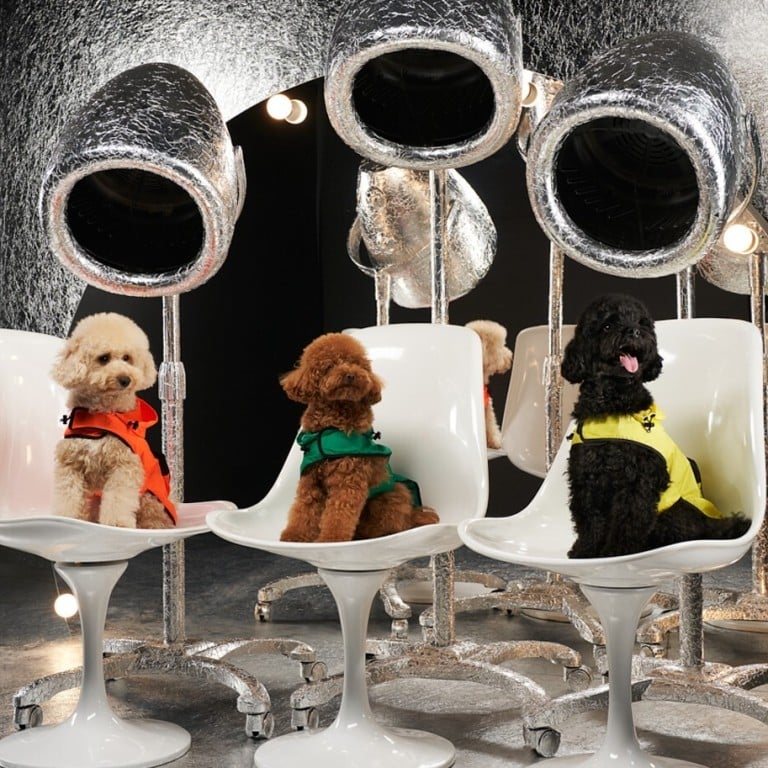 Winter is officially upon us. As the temperature continues to drop day by day, we could do with stocking up our wardrobes with warm garments. And luxury fashion houses have just what you need to survive the season – in style.
Discover much-needed
boots in different looks by Hermès
, from calfskin thigh-highs to vibrant ankle booties. Meanwhile, Neve by Giorgio Armani, a new fashion line dedicated to winter weather, reveals scarves and hats from its new winter collection. Of course, we can't forget the family pets; keep Fido dry and warm with a snuggly duvet dog vest and rainproof cape from Moncler's collaboration with Poldo Dog Couture, which is part of its Moncler Genius project.
Other brands are rounding out 2020 with new projects: there's Shanghai Tang's new unisex Tang Jacket Made-to-Order service, Dolce & Gabbana's very first digital fashion show and Gucci's new Sneaker Garage app.
Read on to find out more …
Hermès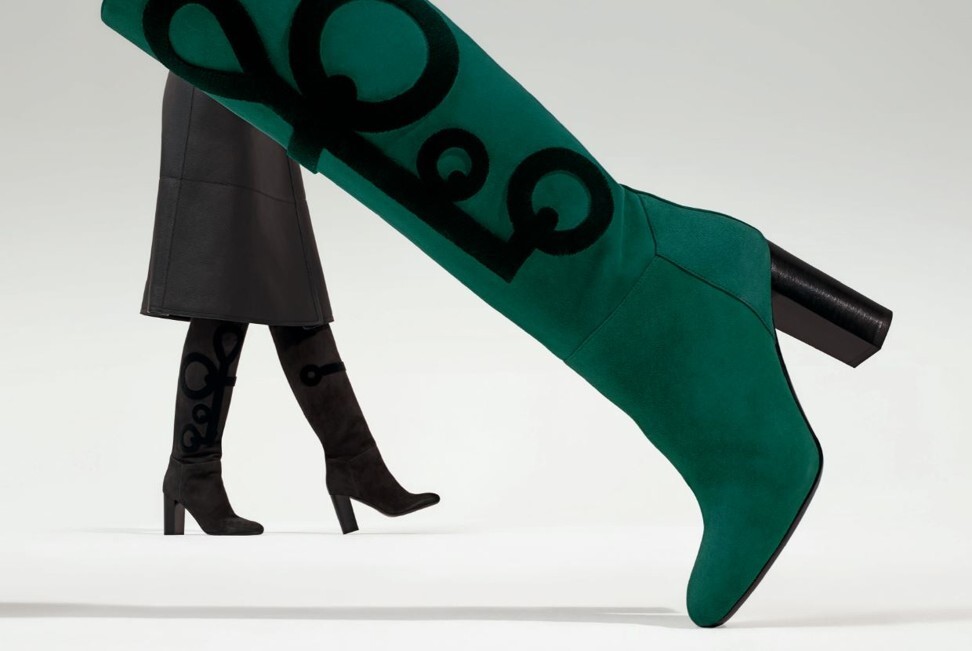 After a year in which many of us have been
unable to go outside much
, what do we need more of right now? That's right: shoes. And so, as the days grow shorter and the mercury begins to fall, Hermès has dropped its new autumn/winter 2020 shoe collection featuring fancy footwear in styles that run the gamut from the almost everyday to the definitely extraordinary. In the former category, for example, are a range of trainers, including pairs that combine technical canvas with goatskin and calfskin suede. The boots range from calfskin thigh-length numbers to brightly coloured ankle boots that pair the calfskin with coated canvas and notched rubber soles.
Smart offerings for men include a variety of derbies, loafers and ankle boots, while at the fabulous end of things in the women's collection, pumps and ankle boots in goatskin and satin bear the brand's Hapi buckles, while vertiginous heels teeter atop a metal Chaîne d'Ancre.
Moncler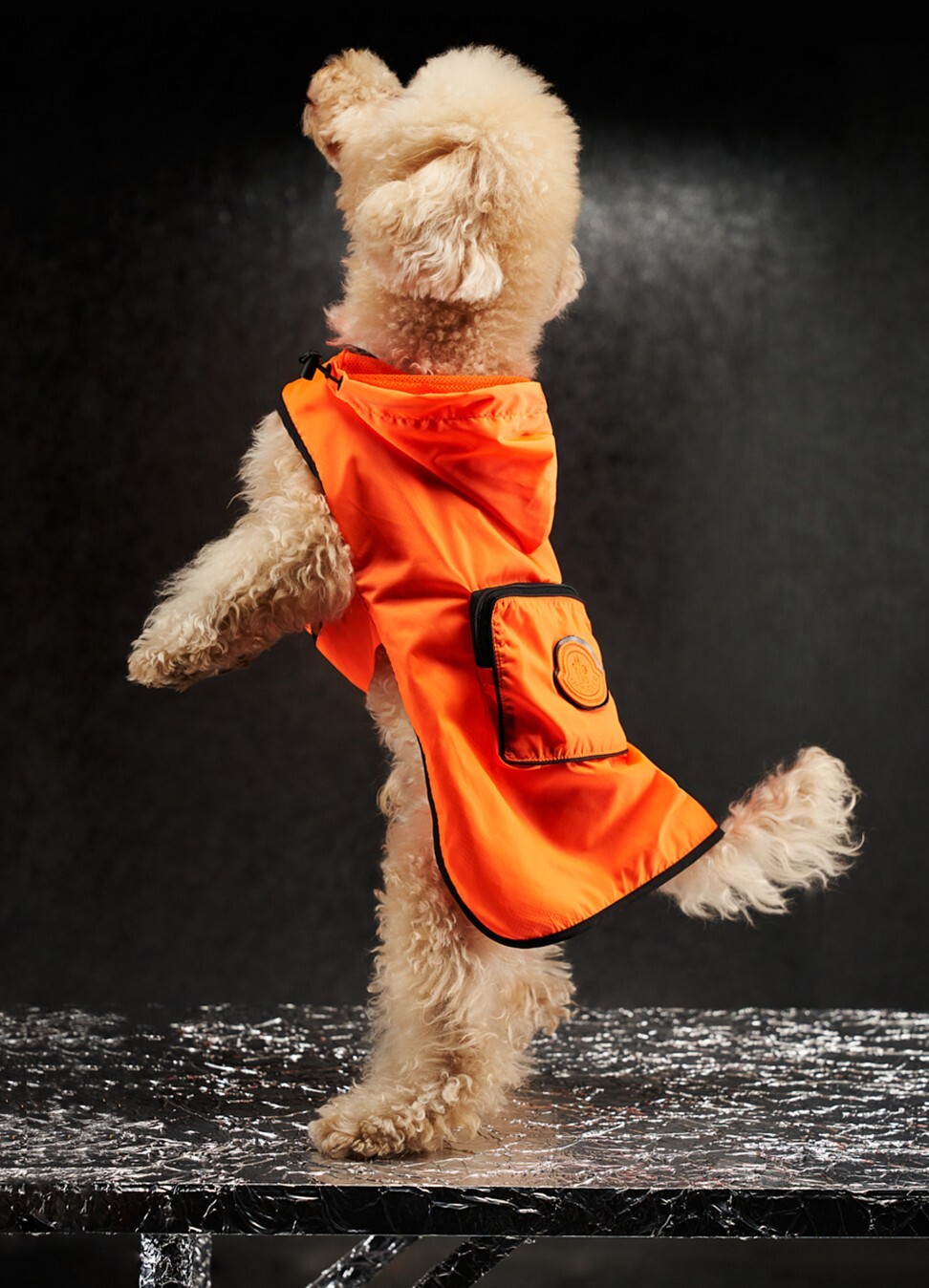 The pandemic has caused
a surge in pet adoption
as lonely, locked-down people seek companionship as well as the emotional solace an animal can offer in such turbulent times.
With the growing number of pets comes growing demand for products that – just perhaps – might betray a certain confusion on the part of their owners between the quite separate categories of "dog" and "child". Case in point: the new collaboration between posh Franco-Italian outdoor clothing brand Moncler and self-explanatory Italian brand Poldo Dog Couture, which pushes rugged canine couture into distinctly luxe realms.
It includes a duvet dog vest, an ultra-lightweight reflective jacket, miniature versions of Moncler's Bady and Badymore jackets and a rainproof cape, as well as various collars and leashes. The collection is part of the third annual iteration of the Moncler Genius project, in which the brand works with a different designer each month to reinterpret its identity.
Shanghai Tang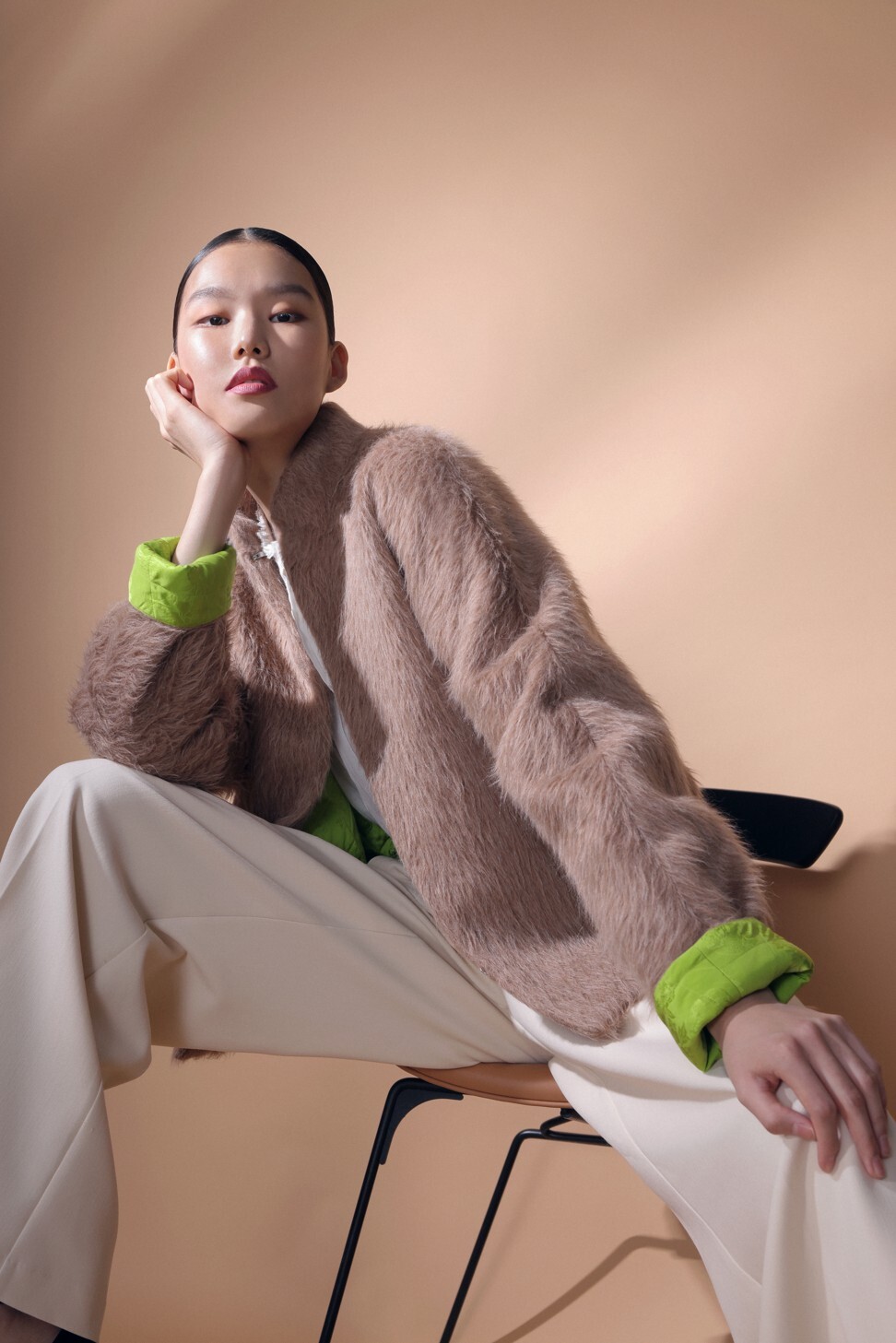 For a truly eye-catching jacket for the cooler months ahead, Shanghai Tang has launched its new unisex Tang Jacket Made-to-Order service at the Shanghai Tang Mansion on Duddell Street in Central, Hong Kong.
The Bomber Tang offers the most street appeal out of the three silhouettes. But for those attracted to the longline look that's been trending in menswear since 2014, the Hi-Lo Tang offers a stylish high-low step hem. Then there is the iconic Original Tang silhouette to which customers can now make modern-day modifications. In one recommended style, the Original Tang is unlined with a wool-blend Treccia knit shell and contrasting white binding on the interior seams, offering a lightweight, preppy take.
Other jacket shell fabrics in the Made-to-Order service include soft Suri alpaca with woven virgin wool backing and modern metallic laminated Leno weave cotton.
Dolce & Gabbana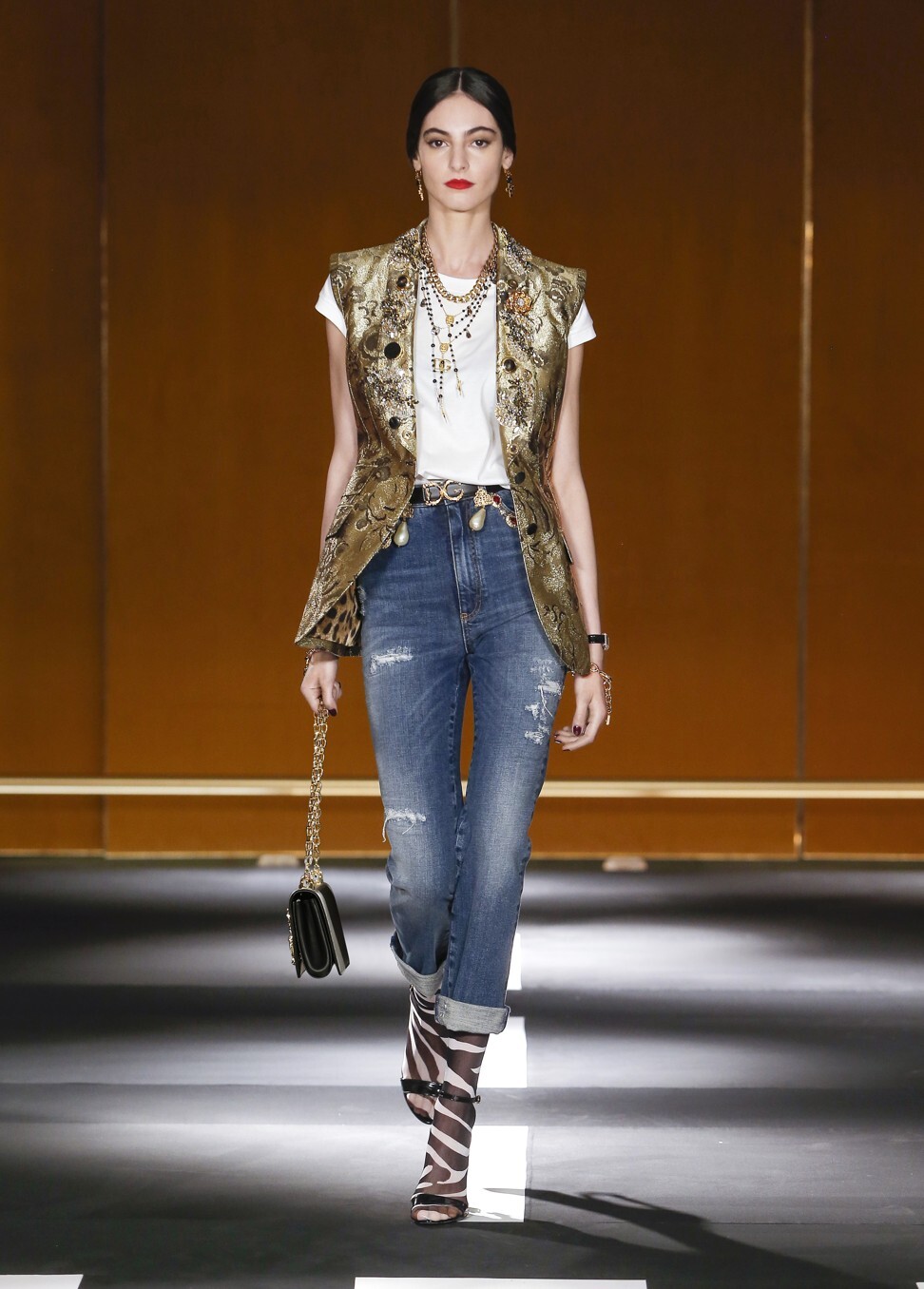 The most innovative part of the DG Digital Show project is the fact that, for the first time, the men's and women's collections on show have been immediately available for purchase in stores and via
e-commerce platforms
– talk about impulse buying!
Walking in the Street was the debut women's collection for this new online venture. The show featured clothes displaying the unique features of Dolce & Gabbana's DNA but in a casual and relaxed urban style. Exquisitely tailored jackets, boyfriend jeans, trainers and versatile bags evoked looks from the streets of the 1990s. A brave mix-and-match assortment of accessories, which paid particular attention to contrasting shapes and little details, allowed individuals to create a unique looks suited to their personalities.
Giorgio Armani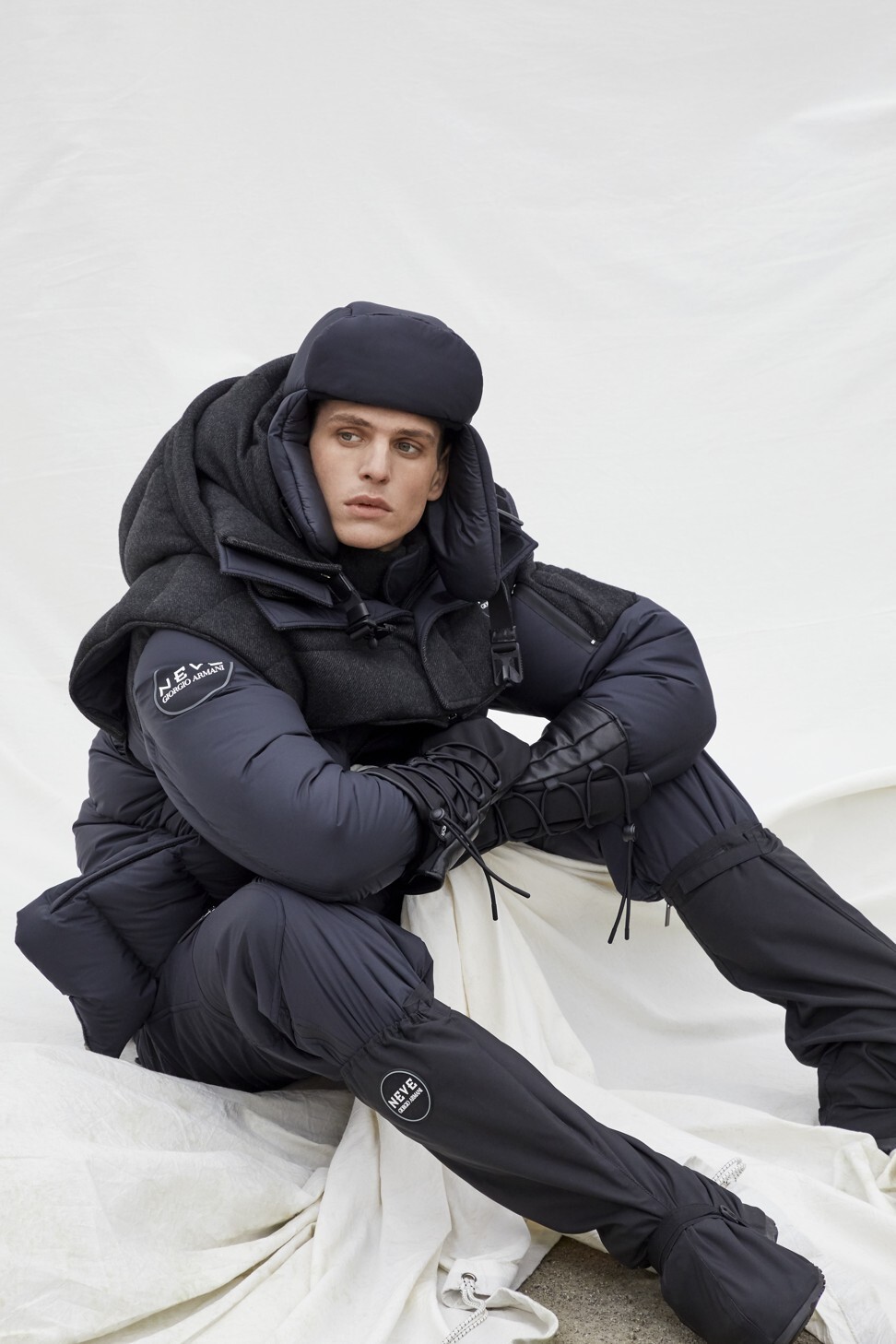 With the brand's home in Milan, not far from the Italian Alps, it's no surprise that Giorgio Armani developed Neve, a fashion line specially designed for winter holidays in the mountains. Neve recently launched its new autumn/winter 2020-2021 collection promoting a sophisticated range of outerwear and athletic apparel that reflects the principles of natural elegance and refinement that underlie the Armani aesthetic.
This collection features a clean colour palette – mainly of black, dark blue and white – mixed with pinstriped designs reminiscent of more formal attire, which creates an unexpected juxtaposition.
Men can look forward to warming jackets paired with comfortable cargo trousers and sophisticated knitwear made from mohair wool and cashmere. The women's line features slim-fit trousers, outerwear and knitwear embellished with stone appliqué, embroidered details and diamante stars designed to catch the light. A range of attractive hats, scarves, gloves and boots for both men and women round out the collection.
Gucci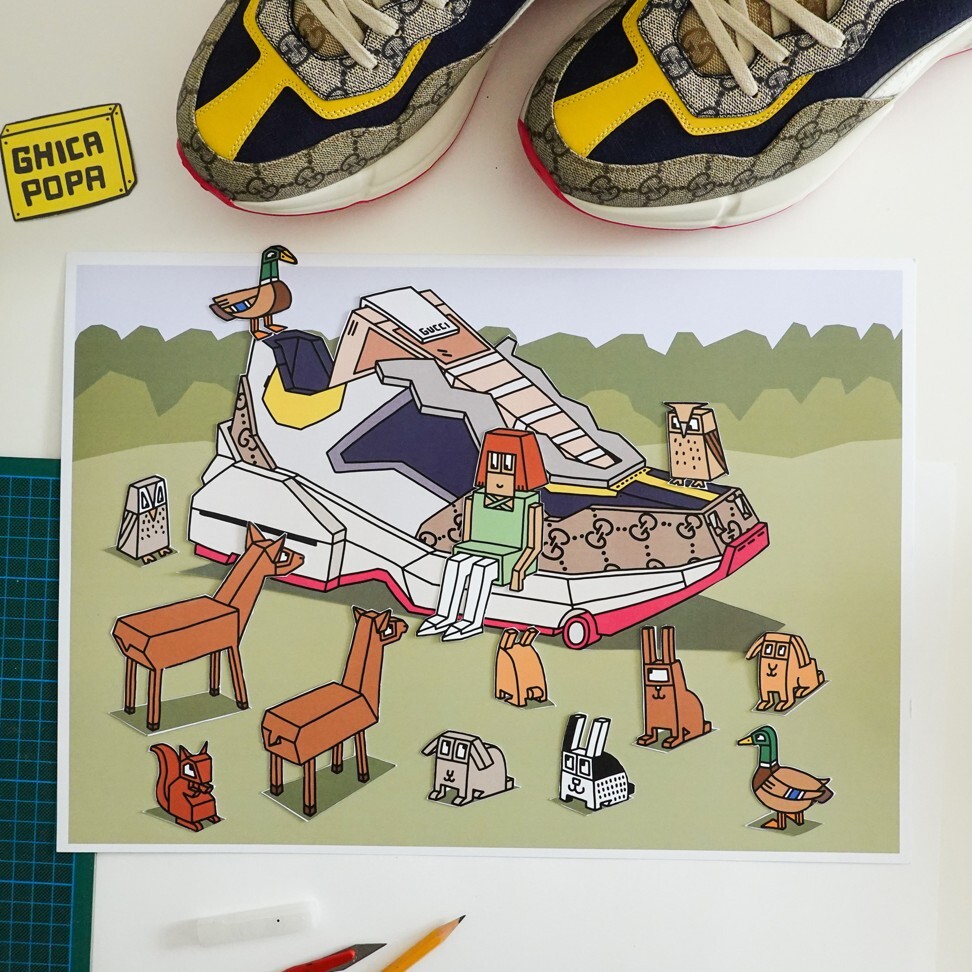 Sneaker freaks
rejoice! Gucci's Sneaker Garage app, a hang-out for fans of the brand's eclectic collection, is finally ready to go.
As well as serving as a home for iconic designs like the women's Ace and men's Rhyton trainers, the app also promises a mix of "storytelling, gaming and user-generated content" and will be home to the first virtual sneakers ever imagined and designed by Gucci's creative director, Alessandro Michele.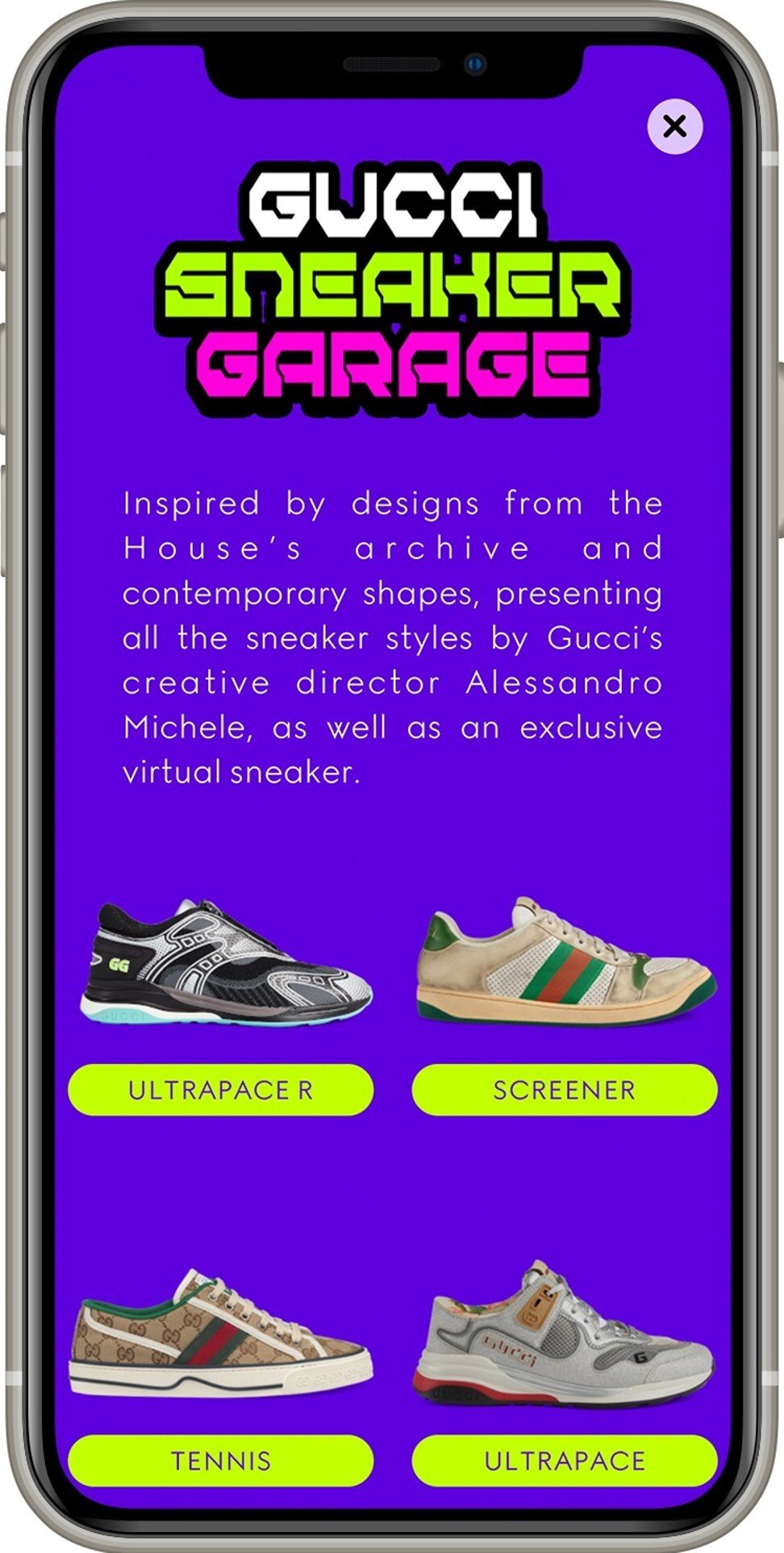 Known as the Gucci Virtual 25, this collection of hyperreal shoes – the designs feature the technical and imaginative details and ultra-contemporary aesthetics expected of Michele – can only be bought virtually, for users to try them on in augmented reality and virtual environments.
Users can also get hands-on themselves via tools that allow them to create their own versions – either by tweaking, hybridising and combining elements from existing virtual designs or by crafting visionary new takes on existing real-world items.
Want more stories like this? Sign up here. Follow STYLE on Facebook, Instagram, YouTube and Twitter .

Gucci released its Sneaker Garage app, where fans of the shoes can try them on in AR or VR and even design their own, while Moncler collaborated with Poldo Dog Couture to create adorable winter pet apparel