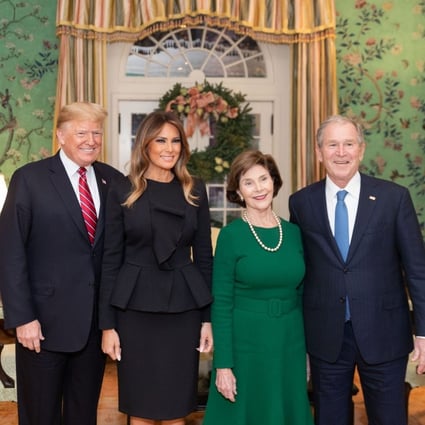 President Donald Trump and first lady Melania visit former President George W. Bush and former first lady Laura at Blair House in 2018. Photo: White House
Queen Elizabeth, George Bush, Barack Obama and Xi Jinping all stayed here – what's the story behind Washington's White House neighbour Blair House?
Known as the 'world's most exclusive hotel', the official presidential guest house boasts a star-studded guest list – Emmanuel Macron stayed there during Donald Trump's first state visit – but what's it like inside?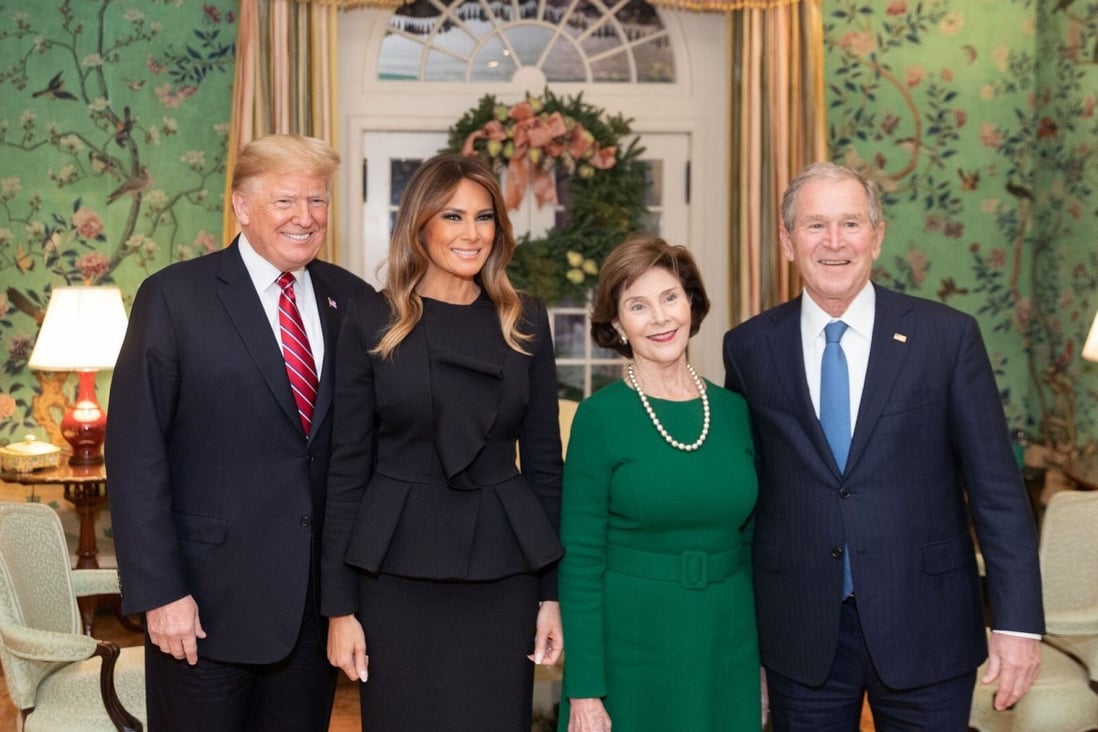 President Donald Trump and first lady Melania visit former President George W. Bush and former first lady Laura at Blair House in 2018. Photo: White House