Netflix's Bling Empire star Kelly Mi Li is a highly accomplished businesswoman who produced a film with Arnold Schwarzenegger's son, turned Jim Morrison's former home into a bar and loves dogs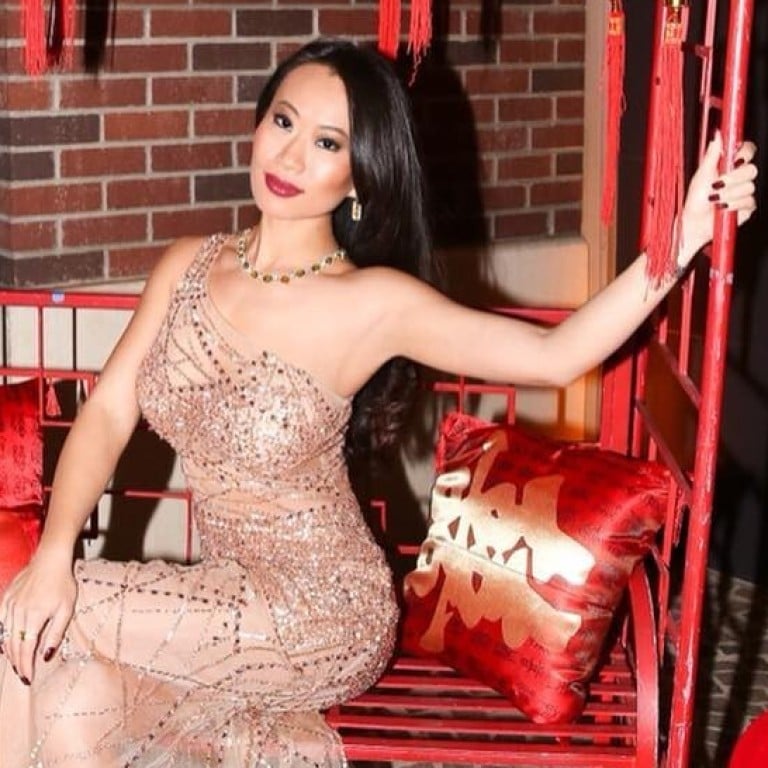 If you're experiencing
Crazy Rich Asians
withdrawal symptoms, Netflix's new series
Bling Empire
is going to be
right up your alley
. The show premiered on January 15 and already promises to be seriously binge-worthy. Jeff Jenkins (executive producer of
Keeping Up with the Kardashians
) is at the helm, and the show follows Los Angeles' wealthiest (and most wild) Asian and Asian-American socialites.
While the cast of the new reality series has been kept under wraps by Netflix until now, we can confirm that one of the show's leads is none other than China-born serial entrepreneur Kelly Mi Li. Following Mi Li and her friends (and frenemies), the series brings the first-ever all-Asian-American cast to a reality television format.
And while this will be Mi Li's first on-screen debut, the 35-year-old star has dipped her perfectly-pedicured toes into the world of film and television before. Here's what we already know about the enterprising LA celebrity.
Her parents are doctors
Mi Li was born in Kunming, China, but moved to Chicago when her mother got a job at the University of Illinois. Her father, also in medicine, ultimately had to return to China due to lack of employment. As a result, Mi Li was raised by her mother, a single parent in America working towards a better life for her daughter.
She's industrious and innovative
Mi Li started young in the job market – and hasn't stopped since.
Her first stint was in life insurance at the age of 18 while living in New York. She then made the move to Los Angeles and worked in real estate development (did someone say, Selling Sunset?), as well as in the food and beverage industry. After she conquered the sector – including turning The Doors rock legend Jim Morrison's old flat into an exclusive speakeasy – she eventually entered the world of tech investment.
She's a serial entrepreneur with a Midas touch
Mi Li founded one of the first successful tech incubators in Los Angeles back in 2012, and has been an early investor for major tech start-ups like Change.org, Me Undies and Nature Box. In the music industry, Mi Li was also a pioneer as a talent manager at East West Artists, representing and connecting talents in Asia and the United States.
She even set up a merchandising company in 2015 that now manufactures PPE equipment for the pandemic.
She produced a film with Arnold Schwarzenegger's son
Never one to rest on her laurels, in 2018 Mi Li co-founded Organic Media Group (OMG) and now serves as a television and film producer. Currently, the one credit on Mi Li's IMDb page is her producer role in action drama Echo Boomers, starring Patrick Schwarzenegger.
The heist thriller, released in November 2020, centres around a group of disillusioned, anti-hero millennial characters, offering a timely social commentary on the huge numbers of unemployed young people in the US.
She's an international travel junkie
Mi Li is most active on her Instagram, where she boasts nearly 72,000 followers (as of mid-January, 2021 – but we expect this number to snowball in a few weeks time). And what anyone can immediately deduce from her social media presence is that Mi Li loves to travel. A self-proclaimed travel junkie, Mi Li's pre-pandemic feed looks more like a holiday catalogue.
The serial entrepreneur takes luxurious getaways to Vietnam, China and Singapore, and has even been spotted at the St. Regis Hong Kong. Short trips across America, or to the Dominican Republic, the Bahamas and Mexico, are just a private jet away for the LA-based entrepreneur.
She's a philanthropist and dog-lover
Mi Li is the proud dog mother of two rescues, Sophia and Kilo, and often uses her online platform to advocate for animal adoption.
As for more formal philanthropic work, Mi Li advocates for children in need. Mi Li was appointed as the first (and only) international ambassador for Prince Harry's charity WellChild in 2013. She is also actively involved in Pencils of Promise, a charity that builds schools in developing countries, and is a member of the advisory board for UNICEF's Chinese Children Initiative, a project that creates child-friendly establishments in some of China's most impoverished provinces.
Want more stories like this? Sign up here. Follow STYLE on Facebook, Instagram, YouTube and Twitter .

Dubbed 'Keeping Up With The Kardashians meets Crazy Rich Asians', Bling Empire is about to be huge – here's what you need to know about the show's glamorous, China-born star, Kelly Mi Li