High culture breeds high jewellery – how Van Cleef & Arpels, Graff and Chaumet craft sophisticated pieces inspired by opera, ballet and contemporary art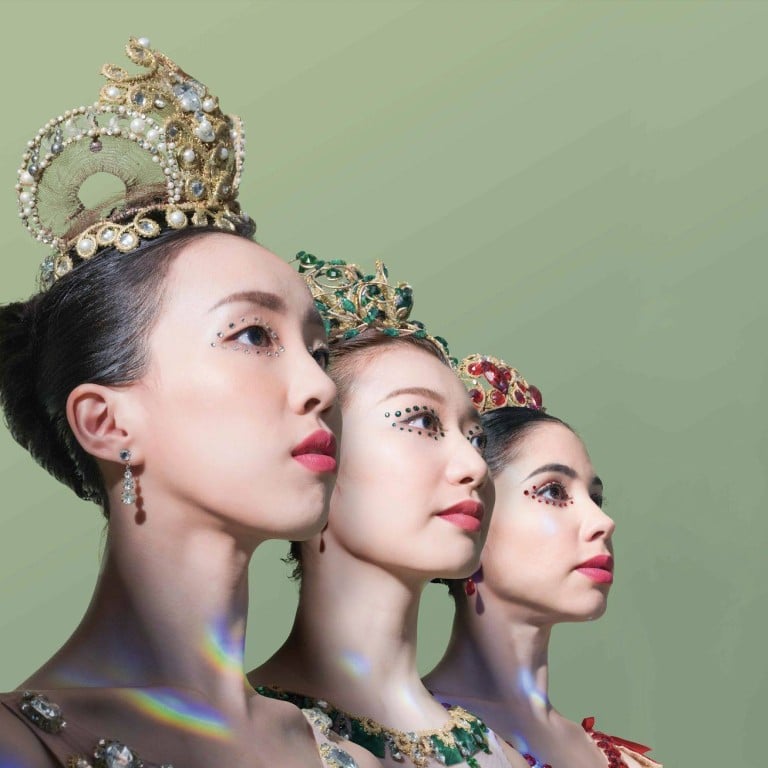 From miniature painting and sculpting to engraving and balancing colour via mixing and matching gemstones, there's no denying that
jewellery making is an art form in its own right
. Inspiration can be found in every corner of life, whether in the
delicate beauty of the natural world
that ends up on a canvas, or romance expressed as song and dance on stage. Just as artists inspire with their creativity, in the world of jewellery, designers put their own sparkling spin on works of art. 
Van Cleef & Arpels has long been associated with refinement and elegance, and ballet captures the essence of strength and femininity for which the brand is famous.
Louis Arpels, a fan of ballet, shared his love for the dance form with his nephew, Claude, and the pair would frequent the Paris Opera. It was from there Van Cleef & Arpels' iconic ballerina clips first took shape. Two decades later, in the 1940s, the first ballerina clips were created in New York, a city in which the jeweller had gained a prominent presence. 
The design depicts a ballerina in various positions and poses, each with a rose-cut diamond face. Diamonds and coloured gems come together to create intricate tutus and leaping, twirling and en pointe figures.
A love of ballet formed the framework for the friendship between Claude and New York City Ballet co-founder and famed choreographer George Balanchine. Enamoured by gemstones, Balanchine was inspired to create Jewels,
a three-act ballet
that features the "big three" – rubies, emeralds and diamonds, respectively. 
Jewels was lauded as a masterpiece, with Balanchine's professional reputation and friendships making way for collaboration with famous composers. Three of the biggest names in classical music lent their creativity to the performance's three acts: Gabriel Fauré for Emeralds, Igor Stravinsky for Rubies and Pyotr Ilyich Tchaikovsky for Diamonds.
Van Cleef & Arpels' collection of clips, of course, finds inspiration beyond emeralds, diamonds and rubies. The house also makes use of crafts such as enamelling to bring fluidity and life to the designs. In the latest collection, rubies, blue sapphires, pink sapphires and tsavorite garnets are used alongside enamel, vibrantly capturing the energy and power of ballet.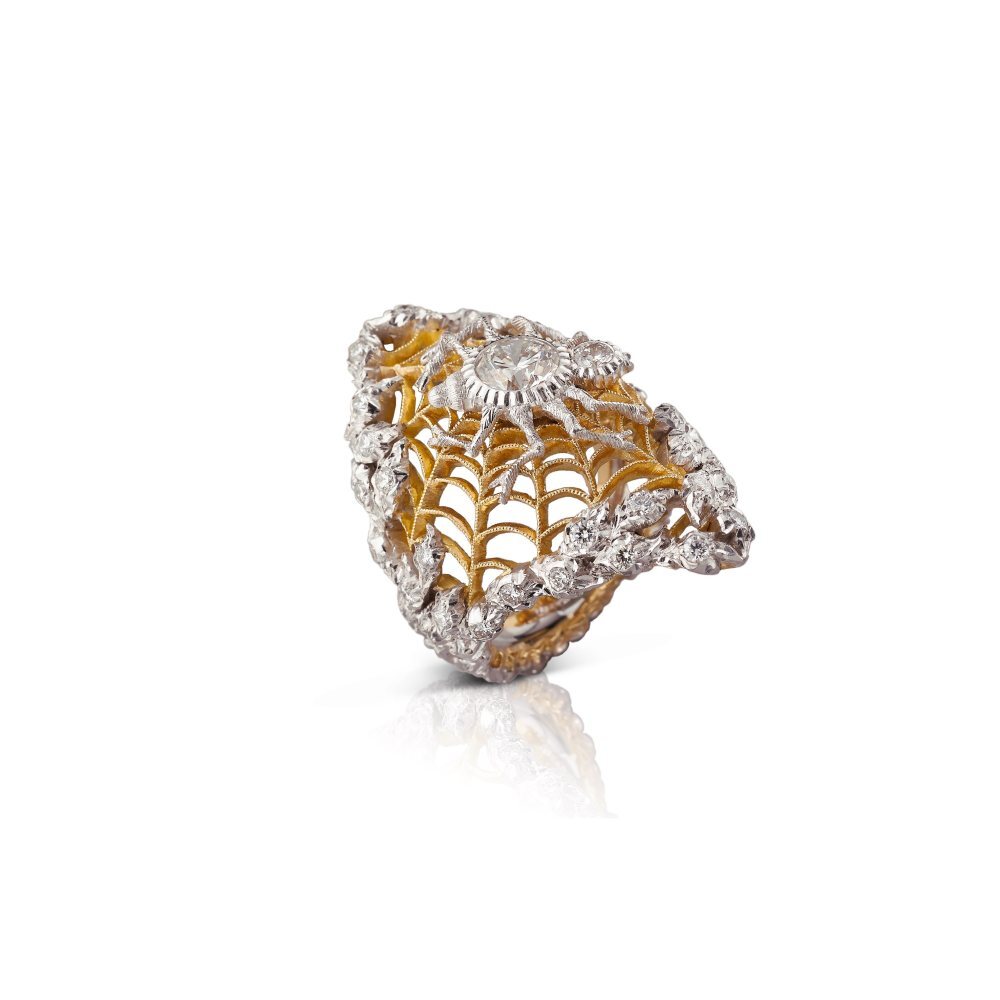 The maison has also created clips that feature graceful figures in pairs and trios. The latest is Pas de Trios, a ballerina in a diamond leotard and grey mother-of-pearl top alongside two others in tsavorite garnet, chrysoprase and diamond tutus. 
The maison's long love affair with ballet is also perhaps what inspired one of its most romantic lines: the Romeo and Juliet high jewellery collection. The star-crossed lovers are presented as brooches while other pieces – such as the Balcone clip and Giardino transformable necklace – are abstract tributes to the Italian Renaissance.
Why is the tiara coming back in style?
Another jeweller who has taken inspiration from expressive performance art is Chaumet.
The Chaumet Est Une Fete high jewellery collection features four operatic themes: the Aria Passionata jewels and the use of crimson take cues from Italian operas and the fire of La Scala, Milan; Strauss and Vienna breathe life into the Valses d'Hiver pieces; New York's Metropolitan Opera inspires the Rhapsodie Translantique jewellery with cosmopolitan vibes; and the Pastorale Anglaise designs nod to the British architecture of Glyndebourne Opera House, East Sussex, England. 
Each theme constitutes a different expression of high jewellery. Most notable is the dramatic range of colours used to evoke emotion and imagery. The Pastorale Anglaise pieces use bold emeralds and soft pink sapphires to paint scenes of a countryside opera house, while rich garnets and ruby beads create bursts of fiery brilliance and a hint of mystique. 
These sparkling themes are also referenced in the timepieces, with rich dials right beside the tourbillon cage. 
Interpreting artwork in jewellery design is how some houses choose to capture the emotion evoked by famous paintings. Graff takes inspiration from a contemporary artist while Buccellati connects signature goldsmith techniques to the works of old masters.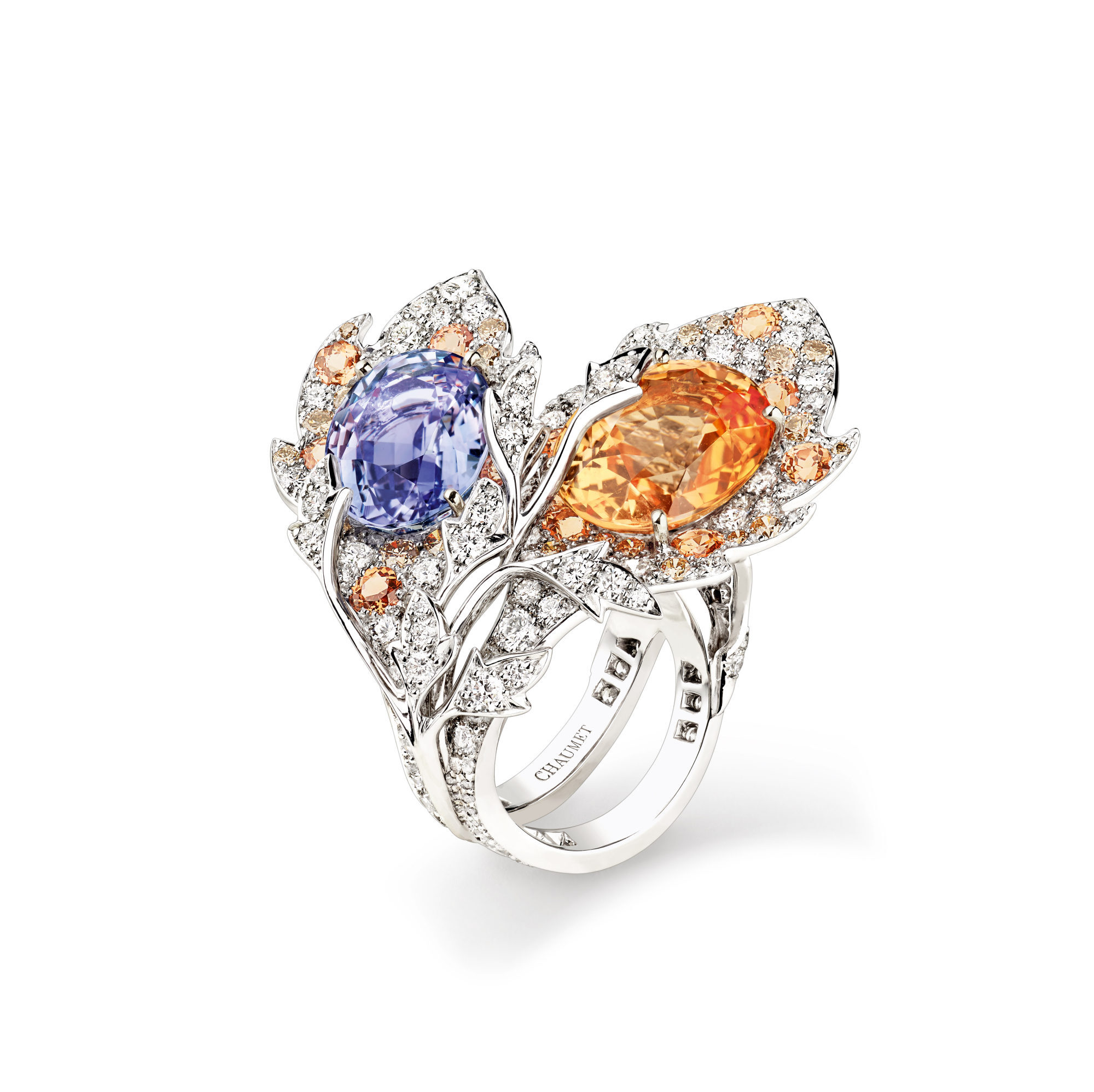 The creations at Graff represent high jewellery in the classic sense – envisioning high-impact designs by building symmetry with gemstones. A collection expressing the spontaneity and organic lines of American contemporary artist Cy Twombly seems a far departure from the house's ethos, but among his considerable collection of modern and contemporary art, chairman Laurence Graff found inspiration in Twombly's free-form and, at times, chaotic scribbles. 
The
Inspired by Twombly collection
turns abstract lines from the artist's work into sparkling ribbons. In white and yellow gold, with pieces "painted" entirely in white or yellow diamonds, the playful spirals frame the face as earrings, or as a cuff watch hugging the wrist. The tops and undersides of the swirls are decorated entirely in diamonds in a mix of cuts. 
Drawing inspiration from classic masterpieces, Buccellati created five pieces as part of the Art Collection, in what is an abstract approach towards interpreting the works of grandmasters. These creations zoom in on the intricate details of Impressionist and post-Impressionist paintings. 
The result is a collection that taps into classic art motifs while reflecting Buccellati's signature tulle and honeycomb goldsmith techniques. Art honoured in the collection include Homer's Light Blue Sea at Prout's Neck, Mikhail Larionov's The Spider's Web, Claude Monet's Storm on the Coast of Belle-Île, The Fall of Phaeton by Peter Paul Rubens and Two Vases of Flowers by Paul Cézanne. Waves, webs, flowers and wings are reimagined as earrings, rings and a pendant in gold and gemstones.
Want more stories like this? Sign up here. Follow STYLE on  Facebook,  Instagram,  YouTube and  Twitter.

Van Cleef & Arpels' ballet connection is so strong that it inspired George Balanchine to create Jewels featuring music by Tchaikovsky, Stravinsky and Fauré
Graff's Inspired by Twombly collection nods to the American contemporary artist, while Buccellati looked to Monet, Rubens and Cézanne for its Art collection