Nothing says natural luxury like pearls: from Chanel to Dior, why high jewellery brands look to the beauty of mother nature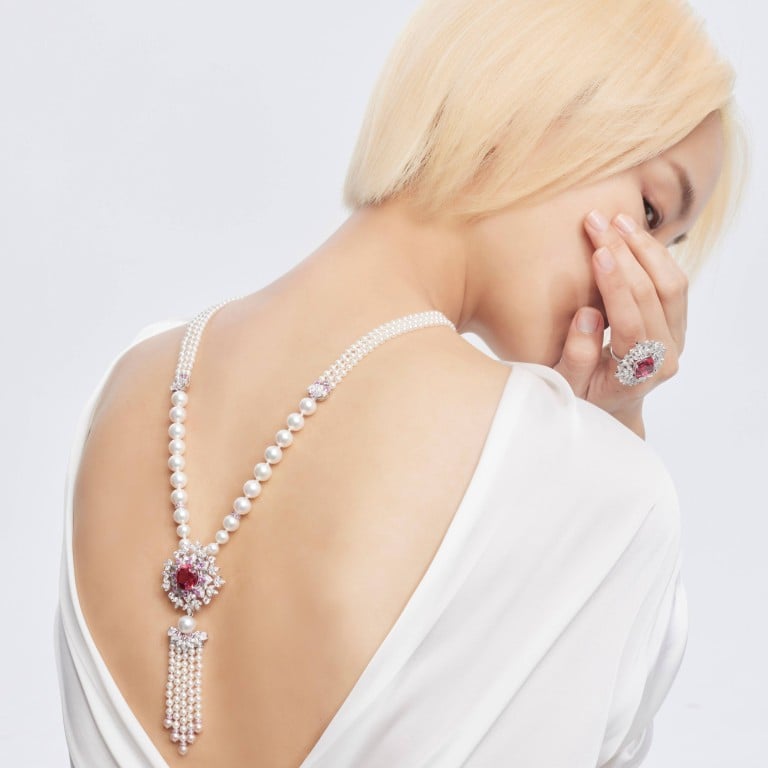 The delicate beauty of the pearl has held the fascination of mankind since the dawn of time, with no other single gem enjoying such a profound influence throughout history. 
For some, pearls might be a new interest, with
diamonds their first love
. But if you thought pearls were for your grandmother, think again – jewellery houses are showing the creative ways in which these gems can be worn today. 
From cultured South Sea pearls to Japanese Akoya pearls, jewellers use them all in a fresh and modern manner, in everything from simple strands to chandelier earrings suspended from a diamond-studded setting to sautoir with a gemstone clasp. 
The idea of celebrating nature has been a preoccupation of jewellery designers, coupled with a play on tradition, in an effort to present lovers of pearl jewellery with pieces that are both wearable and glamorous.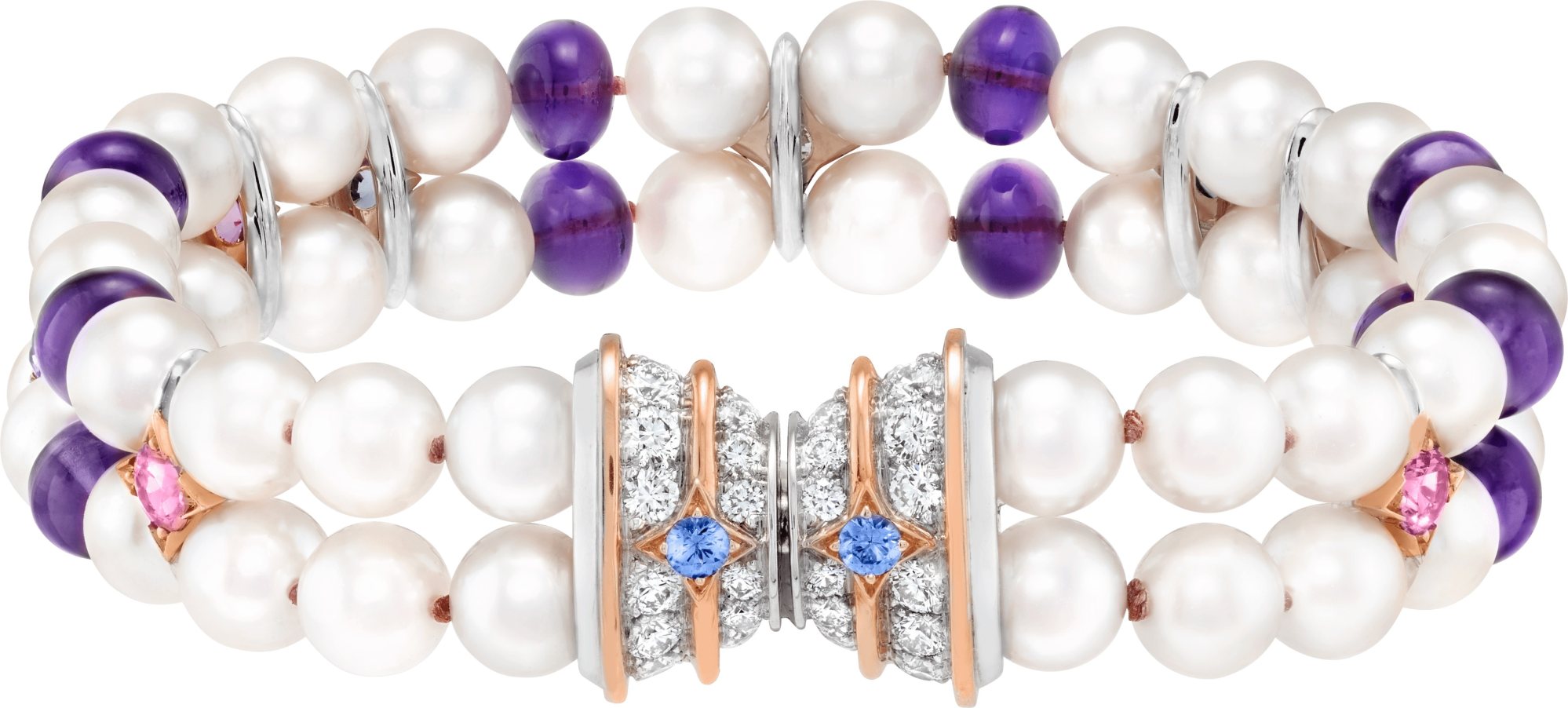 Chopard's Red Carpet Collection of 2020 showcased a playful Parrot necklace with a luxurious concealed clasp in yellow gold and titanium set with a black opal and rubies, diamonds and pink sapphires, on elegant strands of cultured white pearls. 
There's also a spectacular necklace made of four strings of South Sea pearls and set with diamonds, pink sapphires, black opals, carved onyx, carnelian and jasper, presented in the jeweller's Silk Road collection. And its Animal World collection uses pearls to a dramatic effect, with cascading pearl tassels ending in diamond briolettes.
Cartier Tradition, a new division of the art of Cartier collection, manages Cartier antiques, including jewellery made before 1975. An important piece is the Tressage pearls necklace crafted in 1956 in Paris – during the New Femininity period (about 1939-1979) – which brings to light the French jeweller's tradition, while making sure its contemporary creations will go on to enjoy collector's item status. 
Depictions of the sky and stars have appeared in various Van Cleef & Arpels pieces over the decades, and show up again in the brand's latest collection, Sous les étoiles, which translates to "heavenly dreams".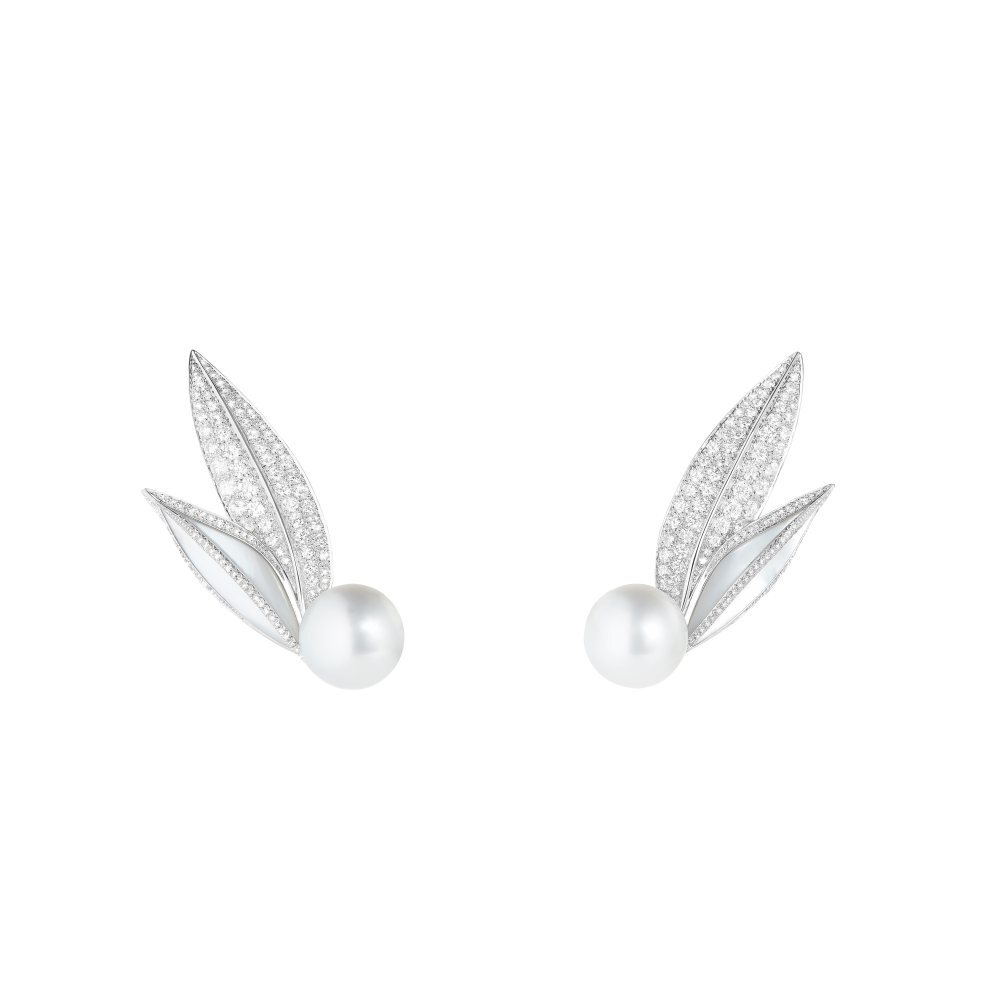 Pearls enjoy the spotlight in the new transformable long necklaces, where white cultured pearls are strung and bunched together in glamorous tassels in the Hélios necklace, and interspersed with purple amethyst beads in the Trifide sautoir.
"The maison has always been interested in the instant where observing nature encounters poetry and the imagination," explains Nicolas Bos, president and CEO, Van Cleef & Arpels. 
Another French jeweller inspired by nature – specifically, the bay leaves-covered frieze at the base of the Vendome Column at Place Vendome in Paris – is Boucheron, whose Feuilles de Laurier Question Mark necklace, ring and earrings in white gold are set with mother-of-pearl and South Sea cultured pearls, and paved with diamonds. The Boucheron Perles de Plume ring features a prominent 15mm South Sea cultured pearl ring paved with Akoya cultured pearls.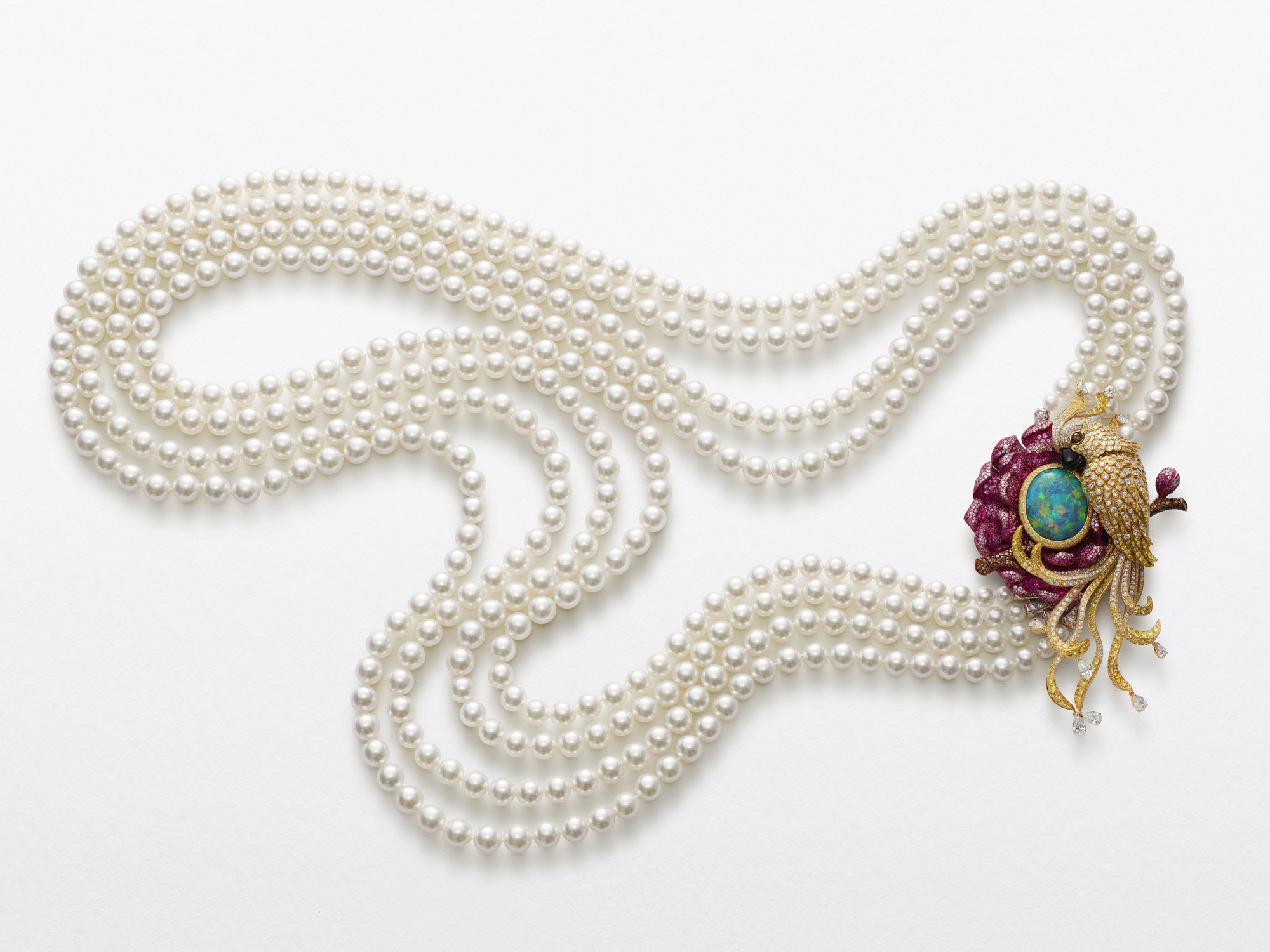 In Piaget's ethereal Wings of Light collection, Akoya white pearls and pink freshwater pearls combine with red spinels from Tanzania, pink sapphires and pink spinels to form a stunning necklace and earrings set.
The enduring high jewellery creations of the Tiffany & Co. Schlumberger line are as coveted today as ever, especially when precious pearls play protagonist. Jean Schlumberger, one of the 20th century's most gifted artists, is well known for his transformation of nature's wonders into magnificent, bejewelled statement pieces. Then there's the Bulgari High Jewellery necklace in platinum, intricately crafted with round and fancy shape diamonds and Akoya cultured pearls to produce that wow effect. 
Talking about opulence, of course, brings us to the House of Dior. In her 20 years with the maison, it is only now, for the first time, that Victoire de Castellane, creative director of Dior Joaillerie, has begun using pearls extensively in the new Tie & Dior high jewellery line.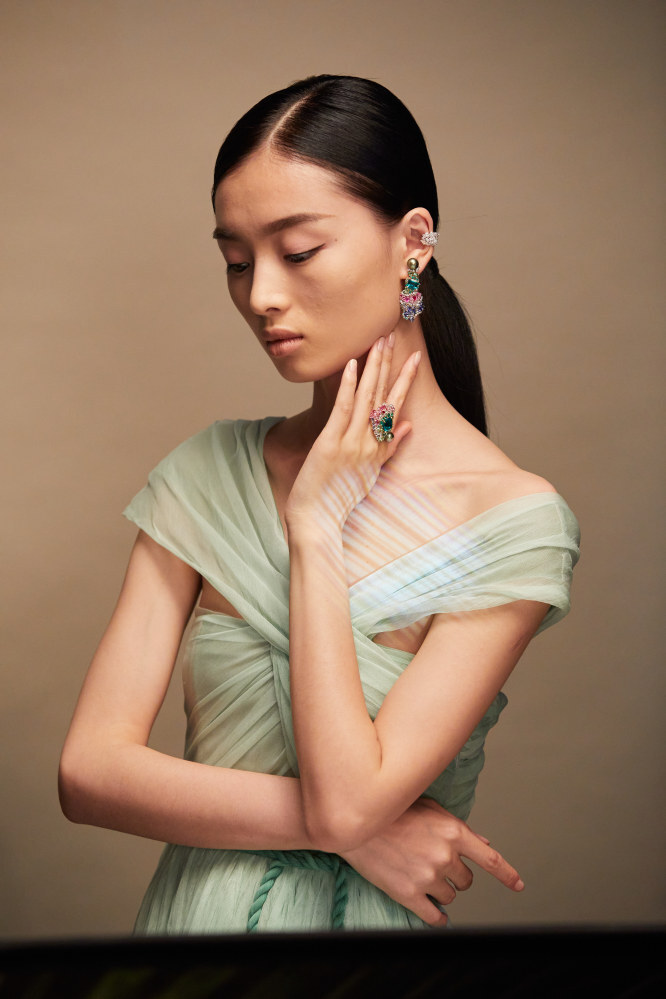 As the name suggests, the collection is inspired by the tie-dye textile technique. 
These pieces are a dazzling of kaleidoscope of mixed-cuts gemstones, segueing from one striking hue to the next, juxtaposed with sparkling white diamonds, and highlighted with the addition of pearls in unique shades. If this does not excite you, nothing will.
Want more stories like this? Sign up here. Follow STYLE on  Facebook,  Instagram,  YouTube and  Twitter.


No single gem has inspired humanity more over the years than pearls – which are enjoying a fresh vogue thanks to these stunning luxury jewellery collections
Chopard's Silk Road and Animal World lines are inspired by the harmony of nature, while depictions of the sky and stars reoccur in Van Cleef & Arpels' pieces