How Hedi Slimane went from disappointment to success story in China: he earned Dior Homme and Saint Laurent millions, so can he do the same for Celine?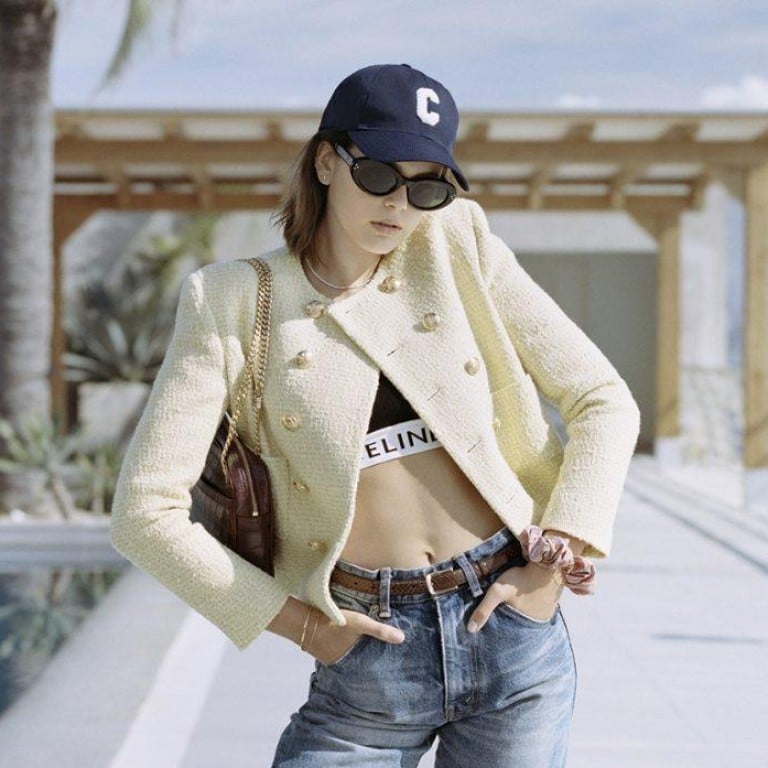 Celine's newly-appointed creative director, Hedi Slimane, caused an online uproar in China with his debut show — but not in a great way.
The hashtag "Celine designer is stifling" trended on Weibo at the time, as the platform's users were sorely disappointed. Cult followers of Celine's former creative director, Phoebe Philo, bemoaned
the removal of the accent
above the logo's "e", Slimane's new handbags and his "C" monogram.
In fact, the arrival of Slimane seriously shook up the luxury maison. His distinctive rock 'n' roll aesthetic – sparkling mini dresses, studded leather and exaggerated '80s silhouettes – alienated his predecessor's fan base. But James Hebbert, managing director UK at Hylink Chinese marketing and advertising agency, suggested that the brand reinvention was necessary to keep it relevant. "Slimane made some bold changes to Celine, and lots of consumers felt it was an extreme shift to the brand," he said.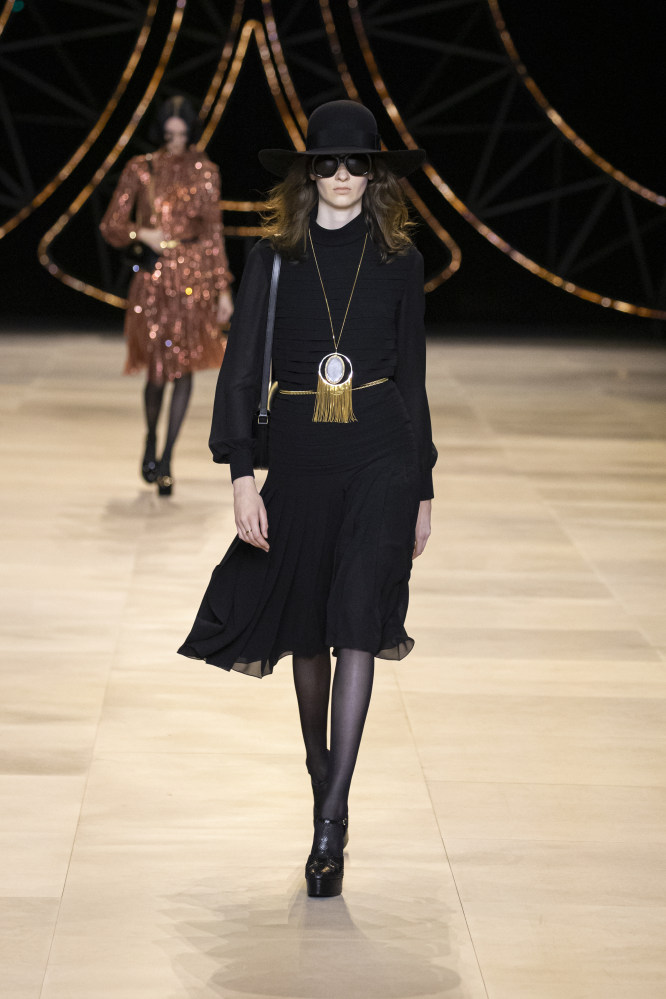 And Slimane was perhaps the only person with the chops to do it. During his tenure at Dior Homme, Slimane's skinny menswear silhouette found massive success. At Saint Laurent, the designer increased the brand's sales from US$400 million to US$1 billion. And, despite all the negative reactions, Celine ultimately did not lose its Chinese consumers.
Three years after Slimane's debut, consumers are now familiar with the new logo and many local first-time purchasers might not even be aware of his predecessor. Now, thanks to China, 2021 seems like it will be the brand's turning point. LVMH's latest financial report stated that "Celine had great success with the creations of Hedi Slimane".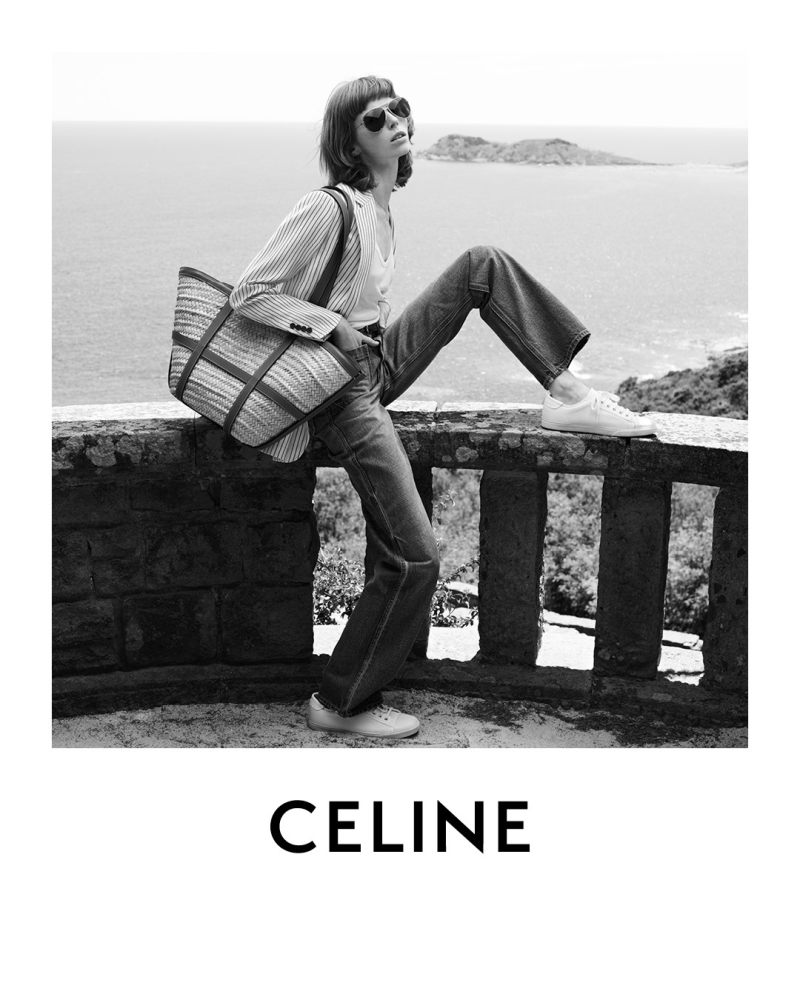 Sales in China have experienced double-digit growth as lockdowns have eased, and they are set to continue accelerating. Three years into his tenure, we analyse Slimane's strategies and initiatives for reaching local consumers at Celine.
Slimane's Celine is expanding offerings and inflating prices
The storied designer joined the French maison as creative, artistic and image director in 2018 with a clear mission given him by LVMH chief Bernard Arnault: double or triple Celine's current US$1 billion sales within five years and expand its product category to perfumes, menswear and haute couture. Expectations were high but not unreasonable.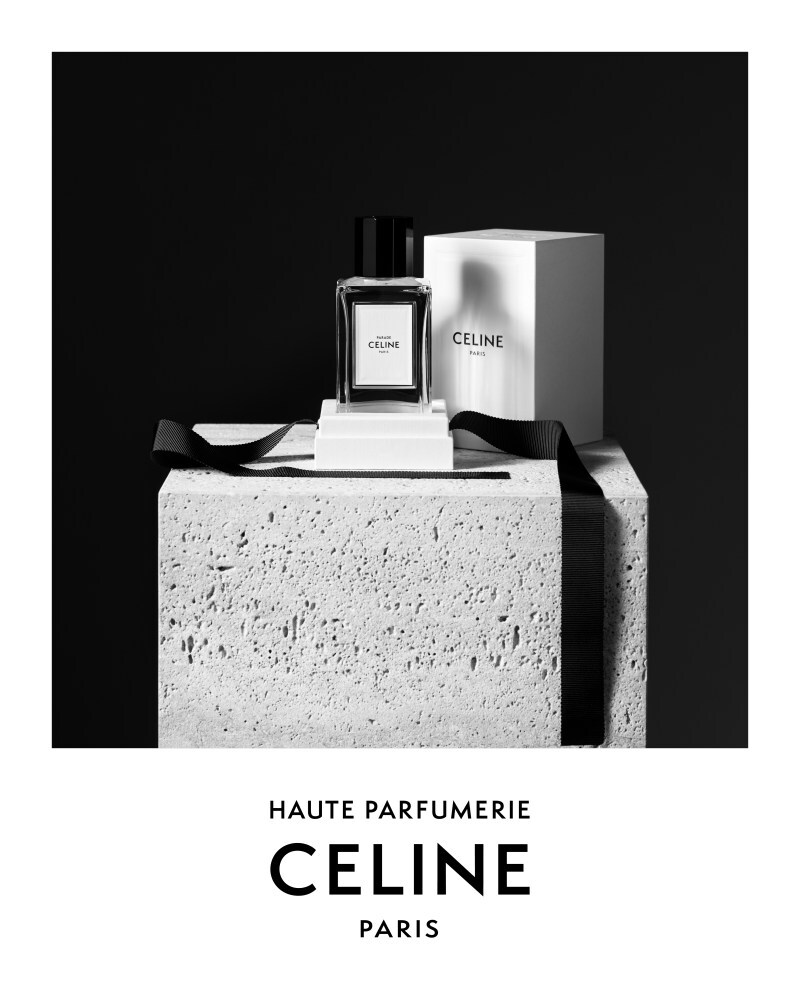 Celine's full category roll out under Slimane – who developed a more complete offering by expanding into menswear, perfumes and a stronger fashion jewellery category – is proof of LVMH's ambition to turn the brand into the next luxury powerhouse.
And while Celine is still far from the numbers that Slimane reached while at Saint Laurent, it is well on the way. Its double C logo leather goods and monogrammed handbags are currently the latest trending items among Gen Zers, in addition to its Calvin Klein-inspired bra tops with a white elastic band reading "Celine". Although some netizens undermined the design by saying it "looks like Zara", the products seem to work for young buyers who prefer to mix and match high and low brands.
In fact, Celine is so confident now, it ushered in a new round of price increases for luxury goods and is expected to increase prices for three rounds this year (it only increased prices once in 2020). Three rounds per year is an impressive number. On the one hand, price inflation incites buyers to rush to purchase. But on the other hand, brands need to be careful to consider their price positions and not exceed customer expectations. After all, few brands – among which Hermès and Chanel's handbags – are considered investment-worthy. That may not yet be the case for Celine.
K-stars are a gateway to Chinese Gen Zers
High-net-worth spenders in China are younger than ever, and labels from Louis Vuitton to Prada are finding new ways to address this target audience. The success of Korean entertainment has attracted
the attention of luxury powerhouses
, and they are now dressing popular K-drama characters head-to-toe.
"Korean dramas have already become global, and many around the world are watching," said Professor Seo Kyoung-duk of Sungshin Women's University. Heritage brands seizing the Korean soap-opera opportunity via product seedings indicate that school dramas appear to be the preferred gateway to local Gen Zers.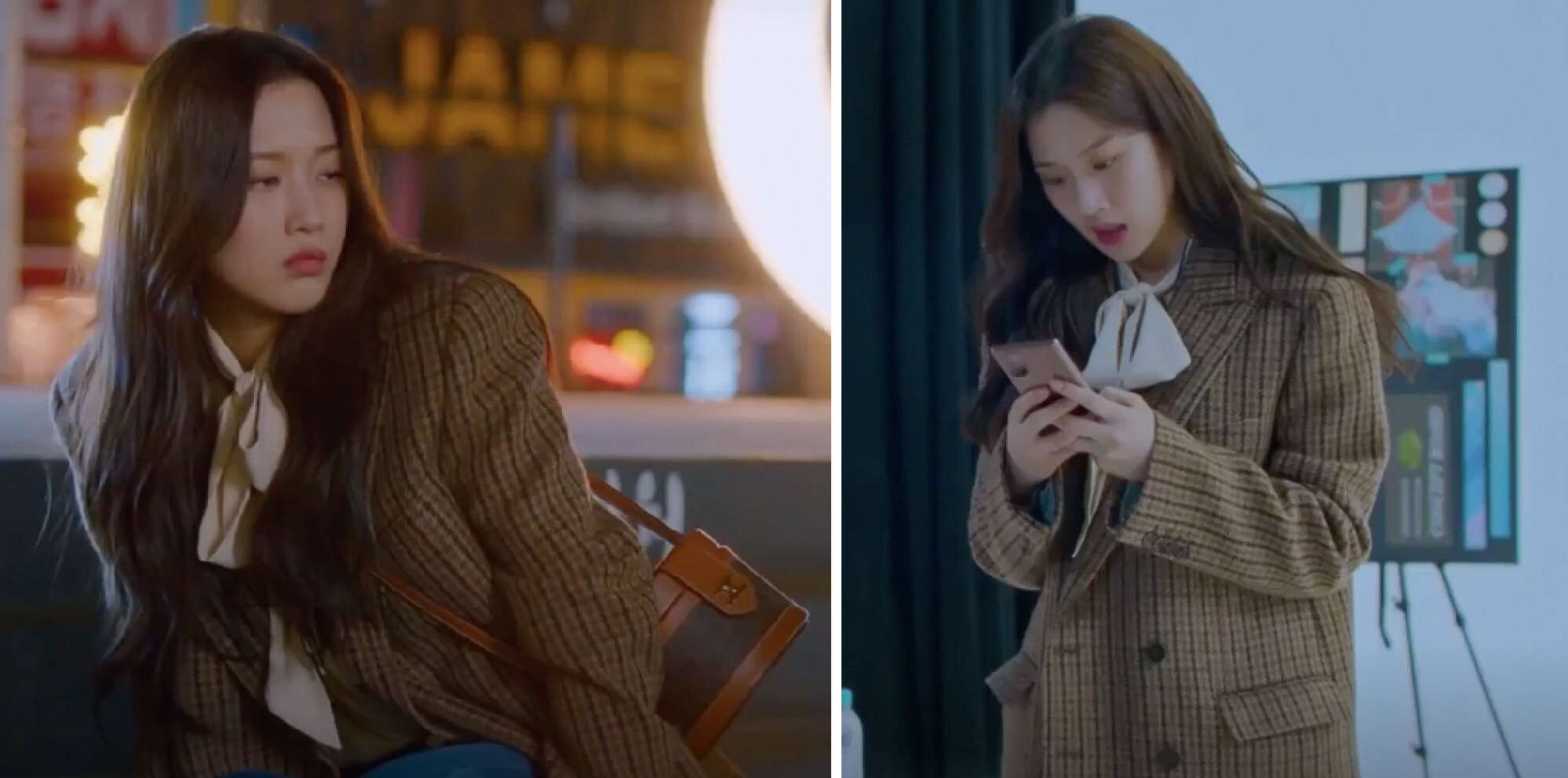 True Beauty is one of the latest of these popular series, and the hashtag for it counts over 2.6 billion views on Weibo. In December of 2020, the female lead wore a full Celine look on-screen (a monogrammed Tambour bag, plaid jacket and chiffon shirt) while the supporting male actor wore Celine's triangle bag, which went viral online. These smart placements further boosted the brand's visibility on local social platforms.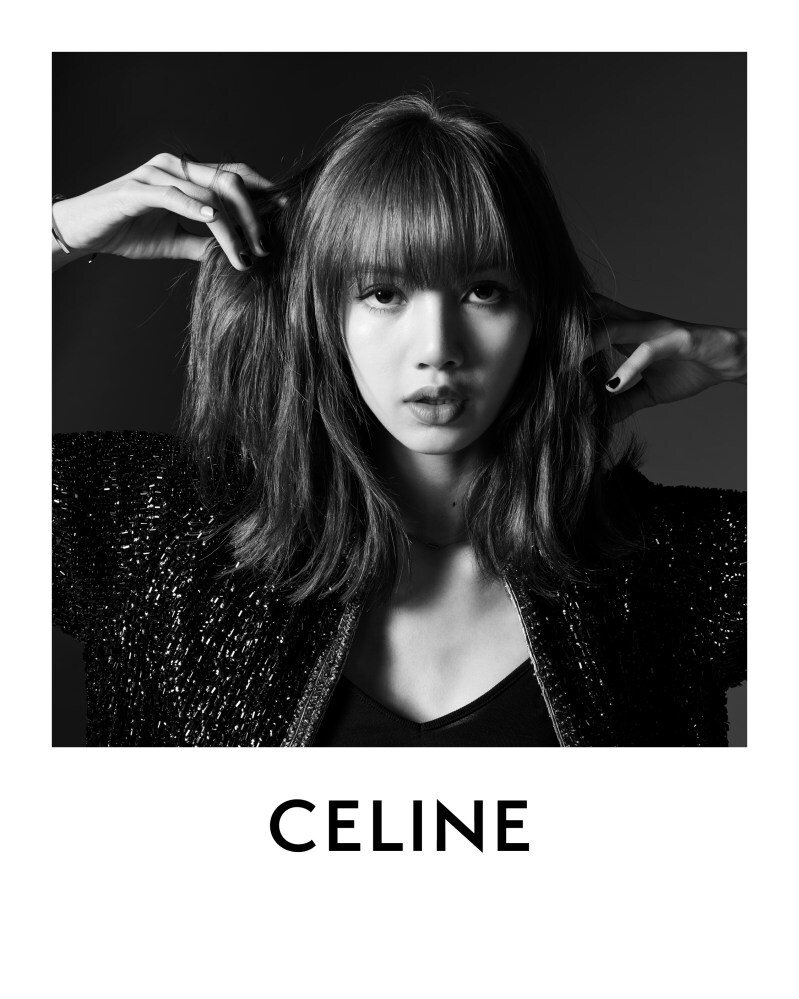 "The power of influencers in China is very commercially driven," explains Hebbert. "When young icons and KOLs are seen carrying a bag, it can become a statement piece."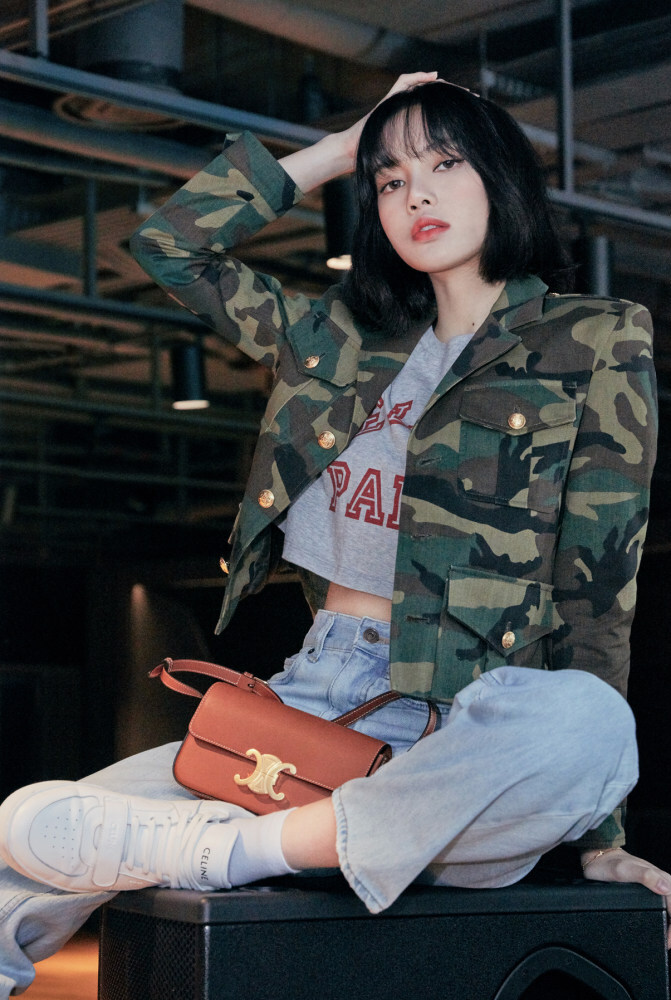 Lisa has significant exposure in China, having appeared in local variety shows like Youth With You. This successful endorsement may indicate that Chinese ambassadors are not the only way to appeal to local consumers. But in the long run, domestic buyers may expect a local celebrity endorsing brands that resonate with them.
KOLs and KOCs seeding on local social platforms
Celine has undertaken several social strategies to win fans among China's digital buyers. But Hebbert states that the brand has been very "slow and conservative" to embrace digital transformation compared to competitors such as Burberry. However, he added that "Little Red Book has been a bright spot for the brand, thanks to its KOLs and KOCs seedings."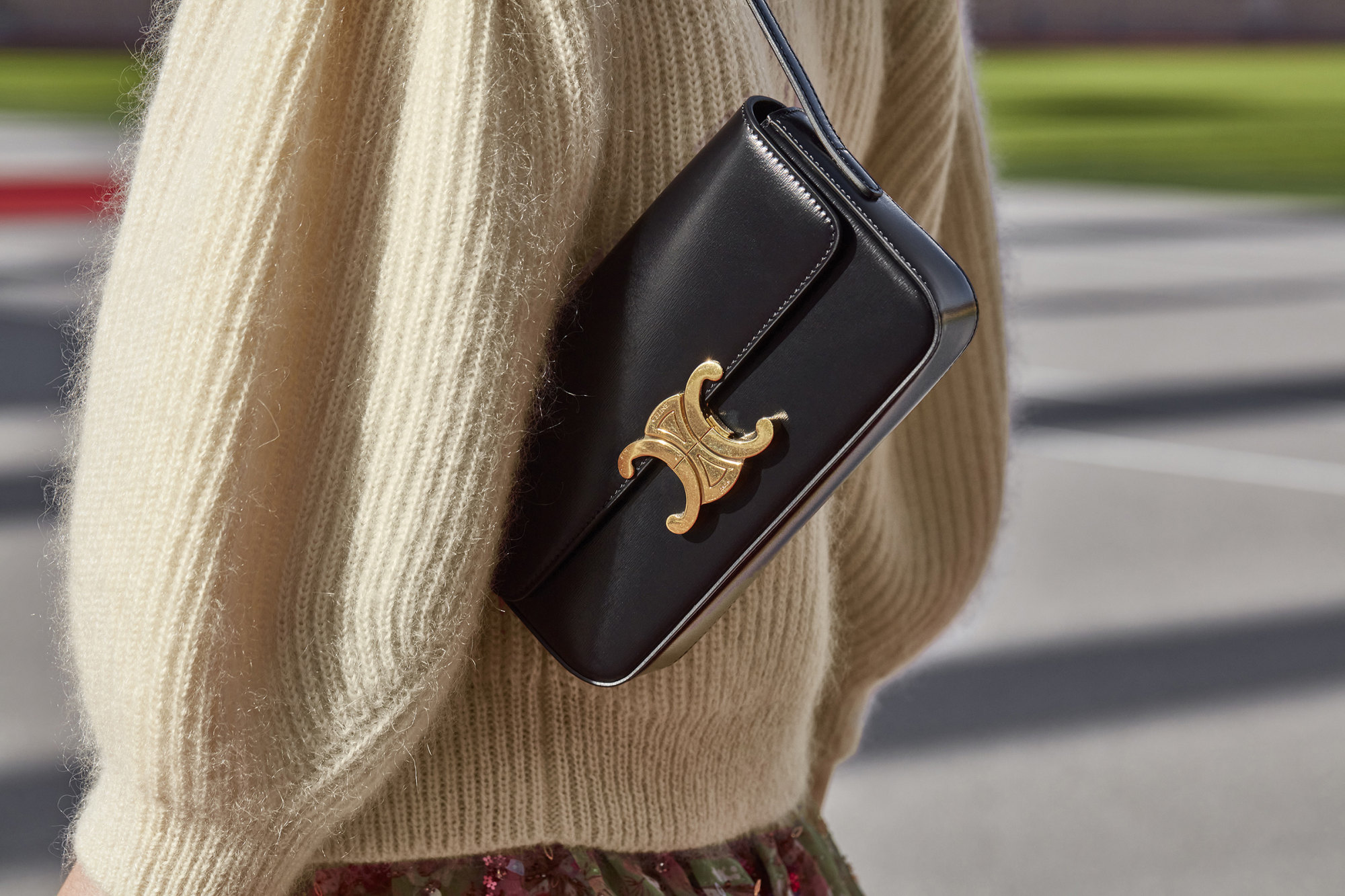 Slimane's reinterpretation of Celine's Triomphe bag has collected numerous mentions on the platform Little Red Book, accounting for more than 20,000 instances of user-generated content for the accessory. The handbag with the new logo is slowly overtaking Phoebe Philo's minimalistic forerunner, the Celine Box, attesting to the importance of KOL and KOC seeding initiatives on China's social platforms.
The brand is driving impressive online talk and organic traffic from its target for its "520" special edition leather goods collection, too. It includes collaborations with Gen-Z favoured influencers, dressing young celebrities (Esther Yu, Grace Chow, Savislook and others), and appearing in Li Jiaqi's broadcast room.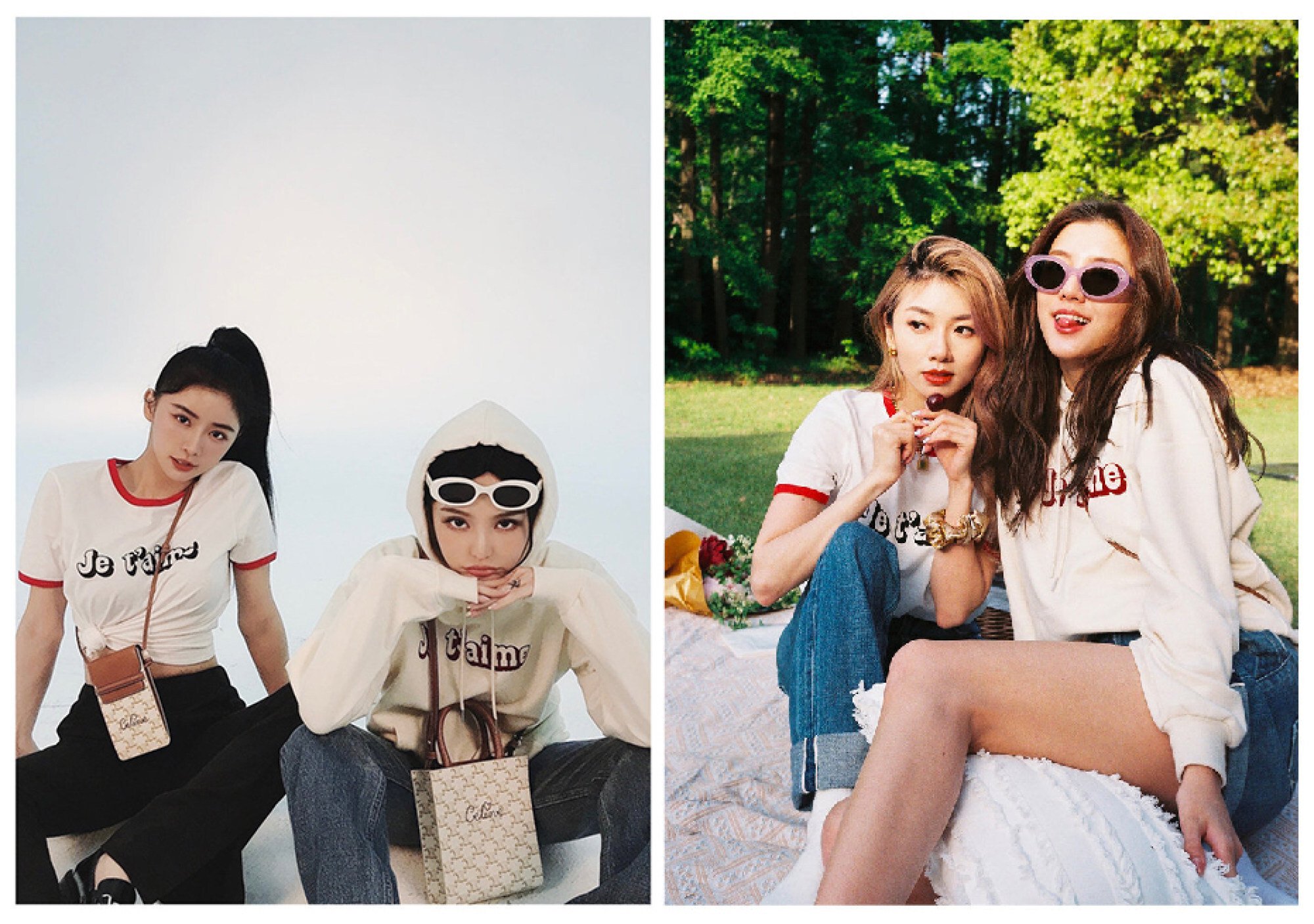 Under Slimane, Celine also started to pay attention to China's other social platforms. Launching its first WeChat Mini Program in 2019, the brand finally offers followers an opportunity to purchase goods online. But the brand badly needs to invigorate and localise its posts on the site. "Celine's content is very safe, and they need to break away," Hebbert said.
Sneakers to supercars: what pricey obsessions do K-pop idols collect?
China is a dynamic market, and if Celine keeps a conservative mindset, it may miss out. "You must not judge China through the Western lens," Hebbert added. The country offers an opportunity for brands to experiment with innovation and export globally. As such, influencers will continue to play a relevant role in communications, regardless of the channel. But as consumers continue getting more sophisticated, playing it safe is risky, too.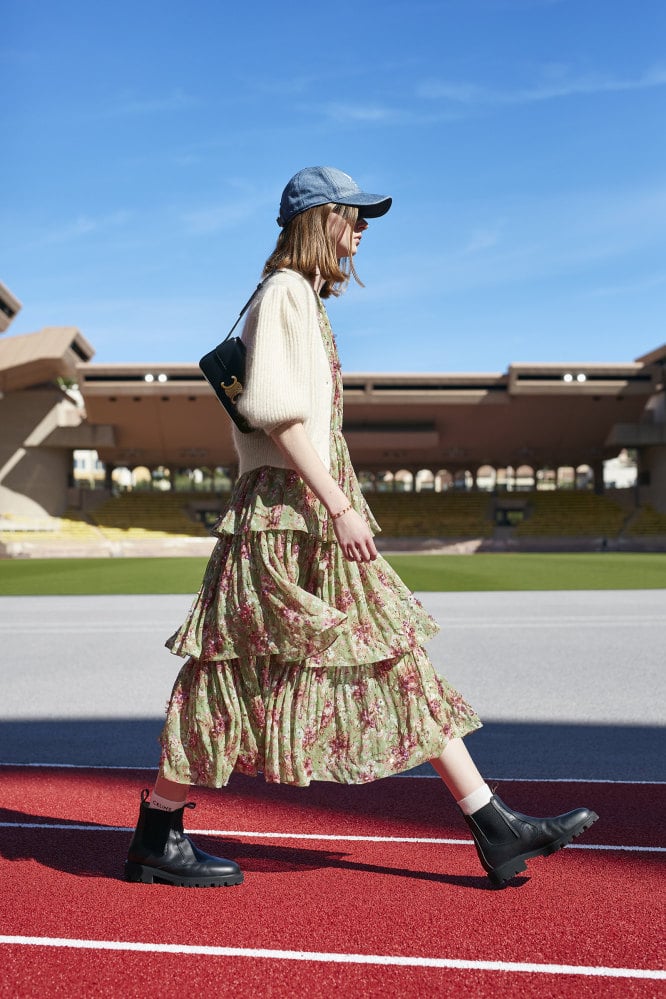 Slimane has, once again, proven his ability to create new trends for luxury and is birthing a new era for the French maison under his name. To stay on the minds of distracted young consumers and meet its US$1 billion sales target, Celine will need the courage to embrace newness and experiment – not only from the creative side, but also from a marketing and digital perspective.
Want more stories like this? Sign up here. Follow STYLE on  Facebook,  Instagram,  YouTube and  Twitter.
This article originally appeared on Jing Daily

Blackpink's Lisa was appointed global ambassador and the luxury brand dressed the leads of K-drama True Beauty, whose hashtag gets billions of views on Weibo
Its monogrammed handbags and Calvin Klein-inspired bra tops are trending among Gen Zers – but should the brand work with local KOLs and celebrities instead?