Who designed Isha Ambani and Deepika Padukone's wedding dresses? How Asian bridal couture is taking the world by storm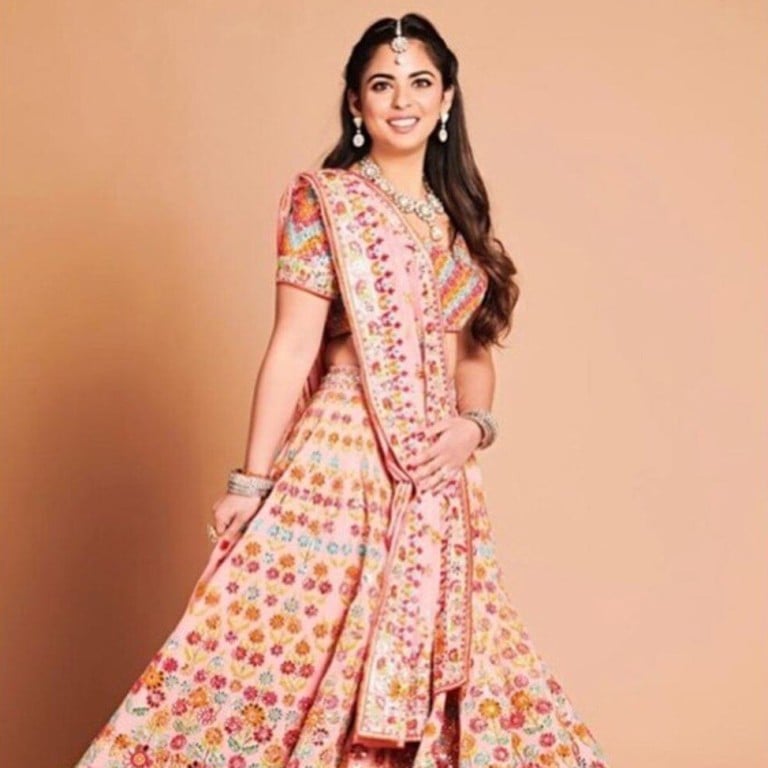 Weddings are big business in Asia. In China, the industry is estimated to be worth US$130 billion and in India, US$50 billion.
With so much money flowing in, attention has shifted towards Asian bridal designers, especially as customers look to veer away from typical run-of-the-mill white wedding gowns by international brands. These Asian talents are creating unique wedding dresses that preserve the beauty of the moment.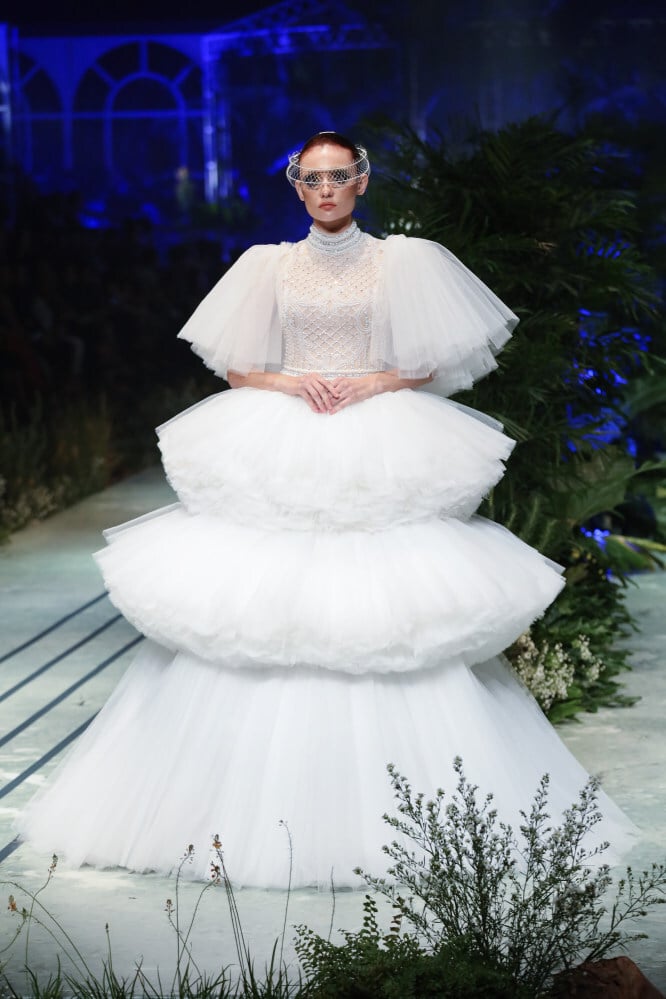 "When I was 12, I already started making princess dresses with paper and random clothes for my younger sisters," reminisces Hong Kong-based designer Kev Yiu, giving an insight into what steered his path toward bridal design. "Having little sisters to model my paper dresses and mini fashion shows at home are some of my fondest childhood memories."
Having trained with Juliet Hamilton, designer for Cyndi Lauper, Yiu created his brand Sovereign Romance in 2006. The label was renamed Kev Yiu in 2013 and has been a hot ticket ever since, having dressed celebrities like Sammi Cheng, Fan Bingbing, Joey Yung, Janice Man and Jessie J.
Yiu recently took on the mantle of chief creative and design director for Sennet Frères, a 150-year-old heritage brand that is making a comeback after a 70-year hiatus. The wedding couture label offers bespoke services at its bridal salon in Central, Hong Kong.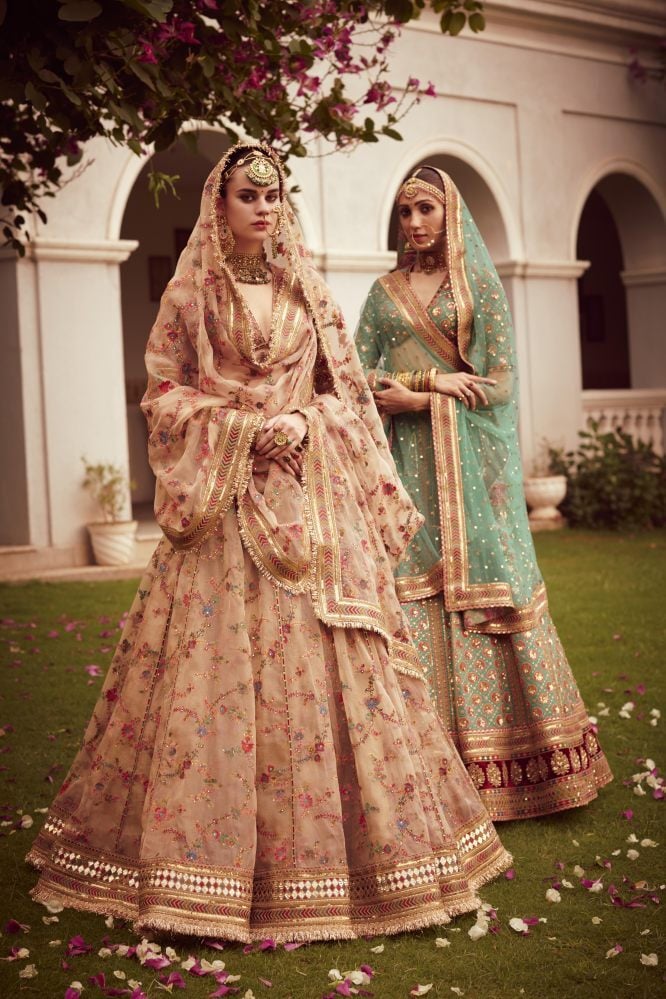 Yiu has injected his sense of romance into the brand with luxurious white wedding gowns with plunging necklines and puffy scarlet red dresses with detailed embellishments and a chic use of ruffles. The construction of the dresses is immaculate and speaks to Yiu's European aesthetics and awareness of the needs of his customers.
"The most important [thing] I always say is creating a dress that matches the personality of your customer," he said. "I would never force my subjectivity onto something that will become someone's lifetime memory. My advice to customers is usually not to limit themselves to stereotypes; they should embrace their individuality."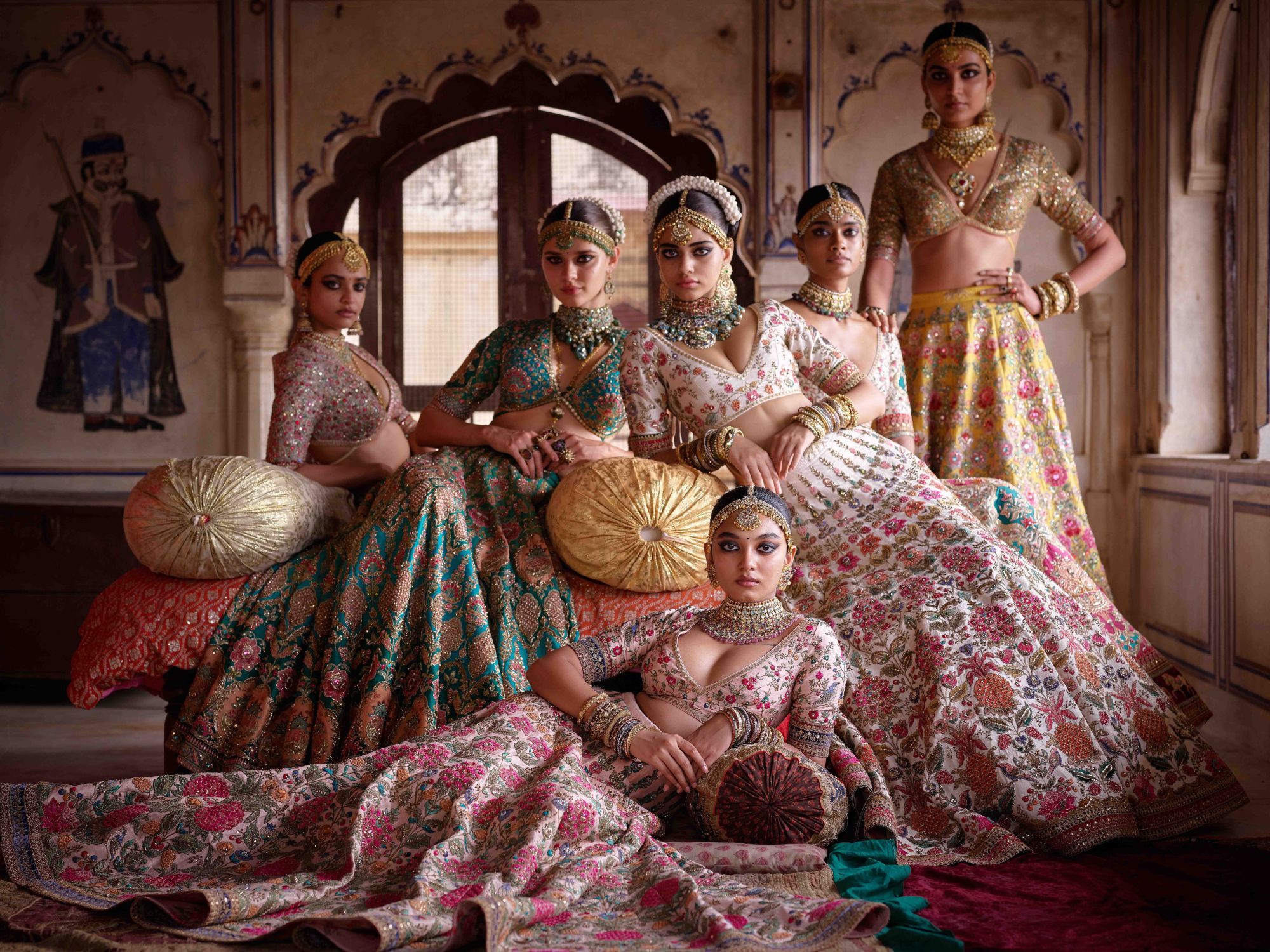 The label produces intricate pieces that adhere to traditional craftsmanship while exuding an air of modernity. "The niche that I've carved for myself falls somewhere between a designer and a custodian of Indian culture and traditions," said Mukherjee.
His success over the past two decades has been attributed to his ability to bring the highest form of Indian design ingenuity to the forefront. "Our agenda is simple: create the highest quality, most beautiful products for our customers and also ensure the skill development of future craftspeople."
Mukherjee, who feels strongly about the value of his products and his team of craftsman, has never marked down the value of his exquisite creations, even when his stores and factories were forced to close during the pandemic.
To say Mukherjee is influential in the Indian wedding industry would be an understatement.
"We are, without a doubt, the most plagiarised luxury brand in India," said the designer. "I say this with a certain gratitude because that means even more people are appreciating my designs."
Already widely popular among the elite in India and with over four million followers on Instagram, he has his eyes on becoming a bigger global presence with plans to open a flagship store in New York City. "It's an exciting time for my brand, it has almost come full circle. I got my big breaks internationally, but I realised I wanted to come back to India to incubate the brand, working with artisans and mature before embarking on the global stage."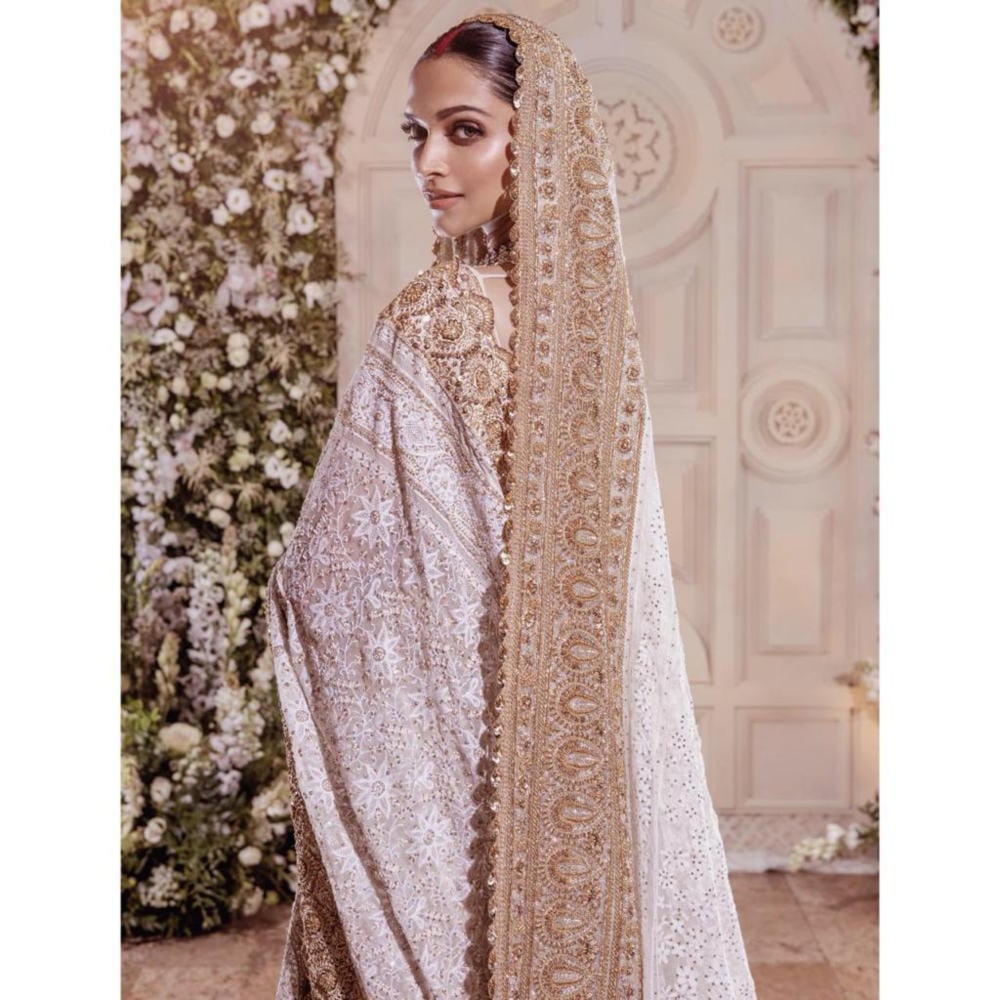 Indian fashion duo Abu Jani and Sandeep Khosla are the masterminds behind the wedding gowns of the nation's most famous and wealthiest, including
Isha Ambani's lehenga
and the wedding reception lehenga for Bollywood A-lister Deepika Padukone.
"India is a highly fluid society where traditions evolve. Celebration is key to our culture as is elaborate couture. That never changes. A wedding is a multi-event occasion. The classic four-functions of mehndi, sangeet, wedding ceremony and reception have now expanded to include Western-style events like a youngsters' night/engagement party where Western silhouettes are de rigueur. It's an ever-widening series of celebrations," explains Khosla.
Channelling Indian heritage, Khosla is recognised for reinventing and reinterpreting traditional styles to create a brand new expression.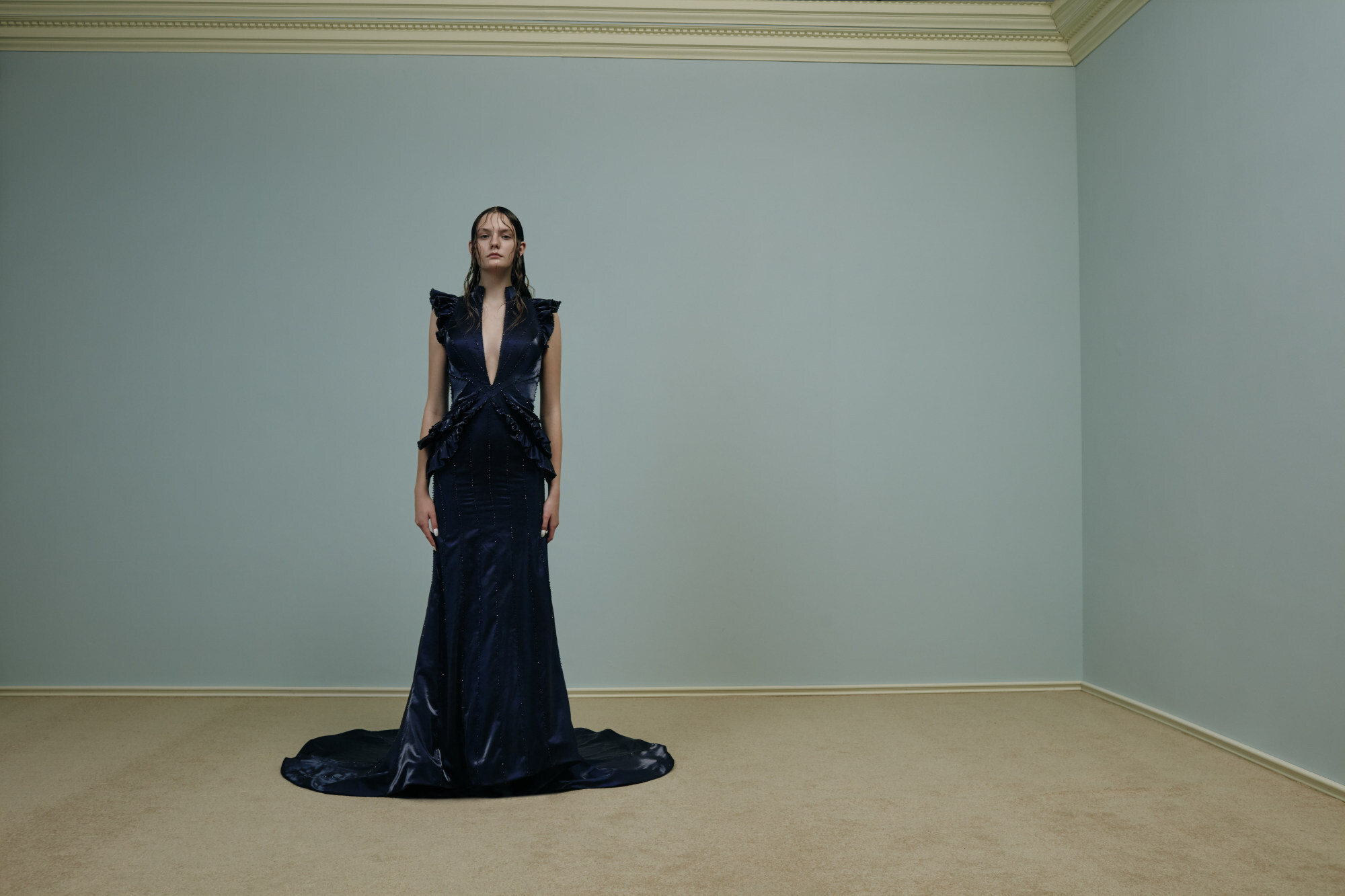 "Whether it is our work with chikankari, which was considered casual mass wear and has become bridal couture through our revival of the technique, or our use of white as bridal wear; be it our invention of jackets and Western blouses worn with lehengas or our art deco mirror work, it's always been about making original, contemporary couture," notes Jani.
He has indeed made a name of himself by marrying Indian craftsmanship and textile heritage with European tailored silhouettes. "What we need to focus on now is taking 'Made in India' global. Investing in our design houses, promoting them, marketing them across the globe," adds Khosla.
Another bridal and evening wear designer making an international name for himself is Sebastian Gunawan. The Indonesian designer and his wife, Cristina Panarese, have developed the eponymous brand over the course of almost three decades. They are probably the most famous Indonesian bridal brand, known for combining European, Chinese and Indonesian aesthetics into gorgeous, opulent gowns usually encrusted with beads, crystals and gemstones. The label has dressed Indonesian singer Bunga Citra Lestari, Hong Kong actress Miriam Yeung and Japanese-American actress Merle Dandridge, among others.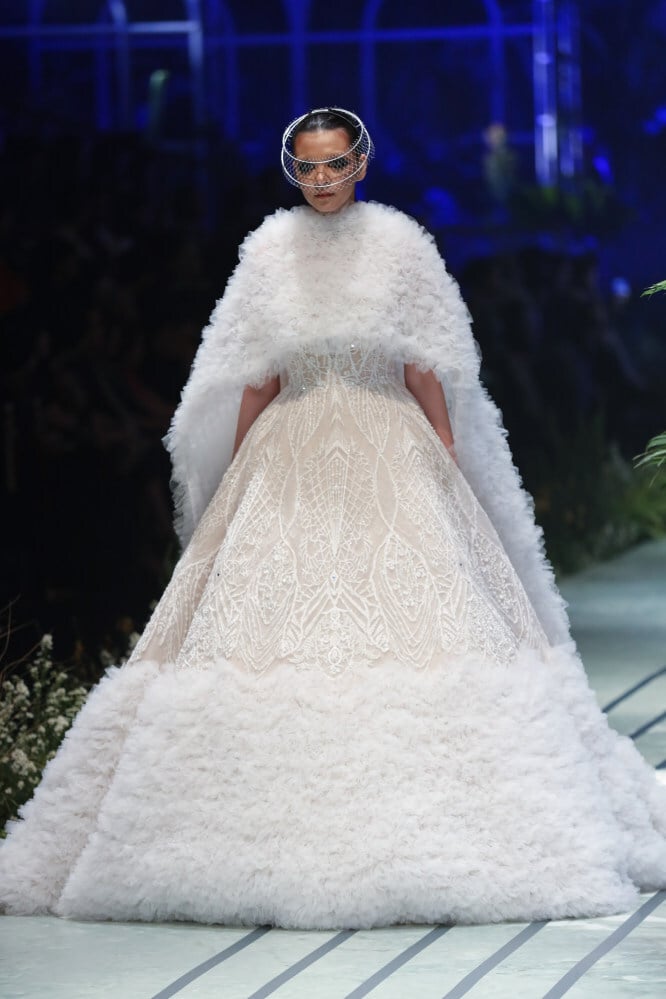 "Inspiration can come from anywhere," said Gunawan. "I've had collections inspired by Chinese porcelain and the Empire State Building. My most recent collection, Scintillare, comes from the idea of combining the form of a ballerina with the movement of 70s disco. Today, customers seek variety. They do not follow trends or listen to what their parents want. They are more concerned about their own personal vision or theme. You can travel to Indonesia or Europe, and I'll have a gown that would reflect that environment."
Gunawan also thinks ahead about the needs of newly engaged couples. "Brides usually like having versatility, a gown that is worn for the ceremony and reception. So, usually, I propose extra outer pieces, an extra train or an extra over-layer skirt that can effortlessly transform one look into two while maintaining continuity."
While wedding gowns have largely remained staid and straight-jacketed over past decades, more adventurous brides, destination weddings and the demand for original creations are giving Asian designers the chance to create pieces more suited to each region's tastes and cultures.
As Gunawan adds: "The focus is on helping the bride feel authentic, beautiful and comfortable on her wedding day."
Want more stories like this? Sign up here. Follow STYLE on  Facebook,  Instagram,  YouTube and  Twitter.

The bridal industry is worth US$130 billion in China and US$50 billion in India; now brides are turning to Asian designers for something new
Bollywood's Priyanka Chopra, Hong Kong celebrity Sammi Cheng and British singer Jessie J are just a few famous names looking for unique gowns