K-pop's most fashionable men: from Exo's 'Human Gucci' Kai to iKon band members in Prada and Saint Laurent, and Mino rocking Louis Vuitton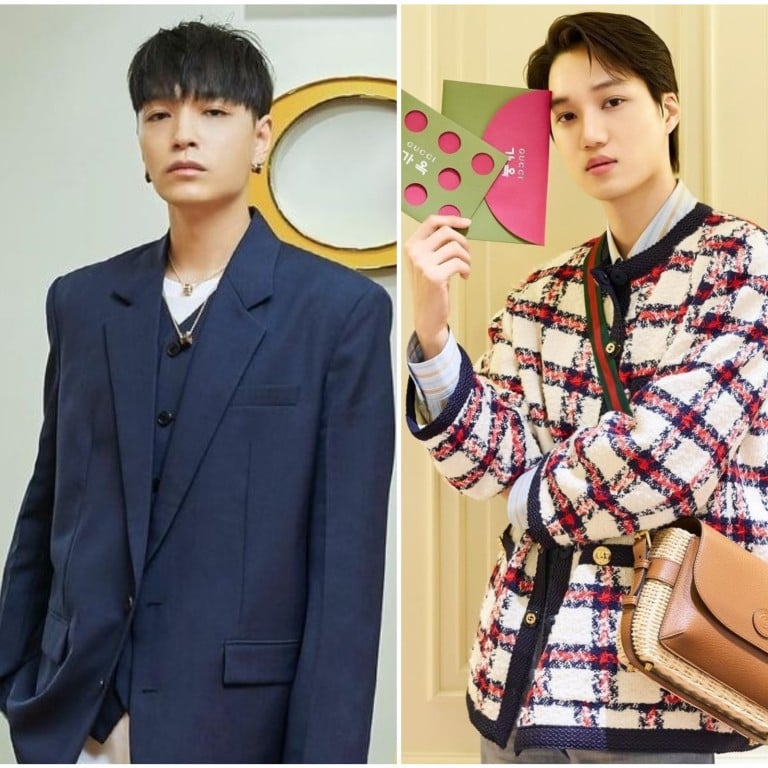 Meet the fashionable men of K-pop. First there's
Exo's Kai
and Winner's Mino, regulars on the international fashion scene. Then there's iKon's Bobby, Jay and Ju-ne revealing their latest dapper looks. Last but not least is AOMG's hip-hop trio of
"hustle king" Jay Park
, Simon Dominic and Loco – fashion leaders the hallyu scene will definitely want to see more of.
Read on to see what brands these bona fide trendsetters are wearing.
Exo's Kai in Gucci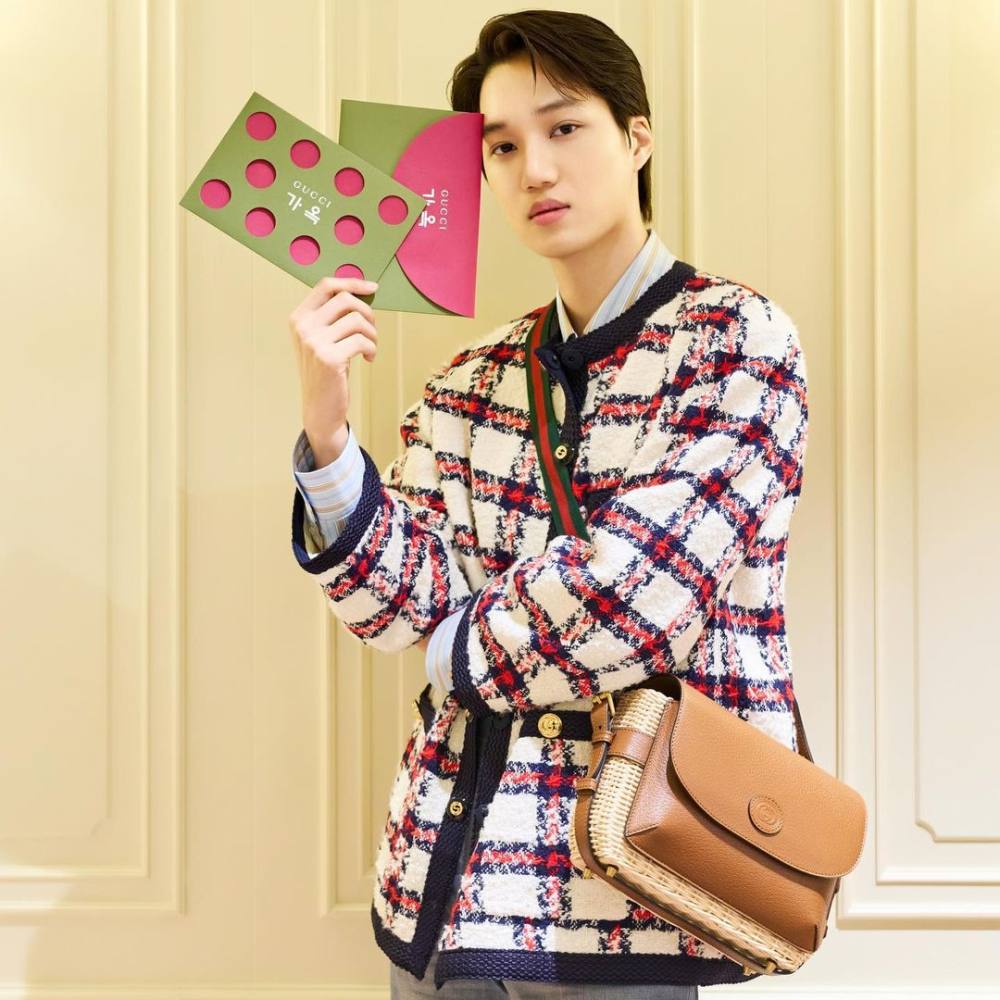 "Human Gucci" Kai
joins the Italian fashion house as it celebrates its flagship store opening in Itaewon. Kai starred in a special video for the brand, wearing head-to-toe Gucci, as expected: a loosely-fitting chequered tweed jacket, a wicker messenger bag slung over, light-washed flared denims, and a pair of loafers with the trademark horsebit. It's the usual fashion-savvy Kai, albeit a bit more laid-back and nonchalant this time.
Hip-hop artists Jay Park, Simon Dominic and Loco in Bulgari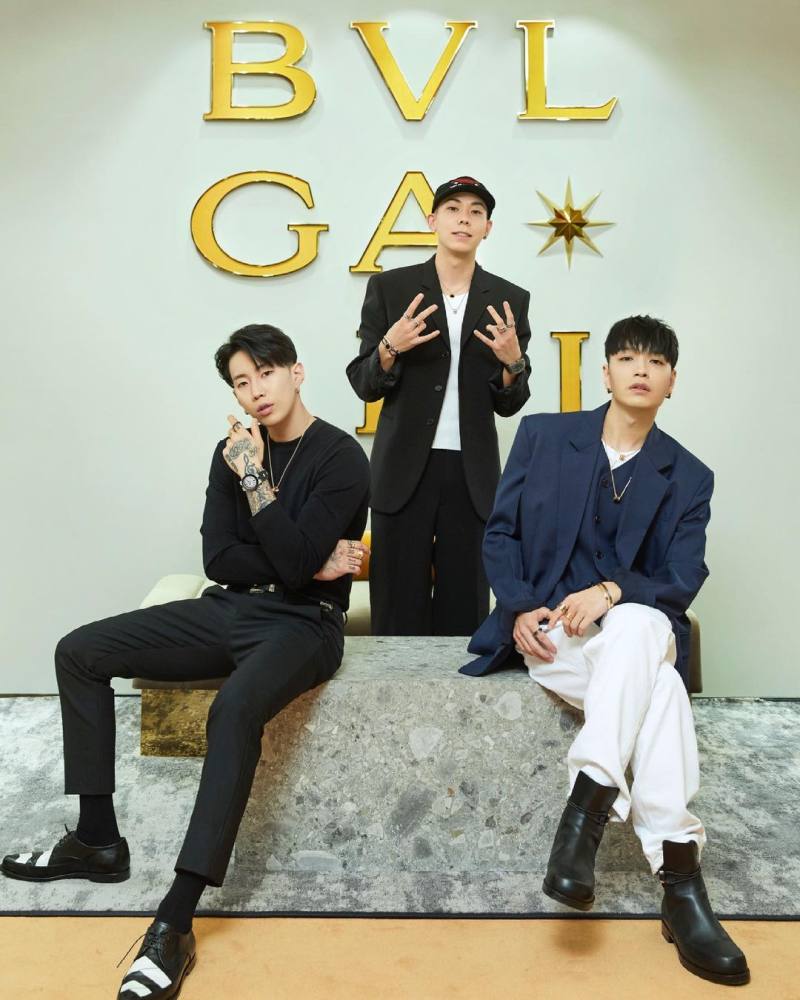 All part of the AOMG label family,
Jay Park
, Loco and Simon Dominic banded together to attend the opening of Bulgari's first unisex store in South Korea. The trio arrived in a cool colour palette of black, navy and white. Jay Park was more relaxed with an all-black look, wearing a cosy knit with trousers and statement shoes. Loco wore a white tee with his black suit, and topped off the look with a cap. Simon Dominic kept it fresh in his own way, wearing white pants with his cool blue suit in a relaxed silhouette. Looking cool and dapper together, we hope for more stand-out fashion appearances for this trio!
iKon's Bobby in Saint Laurent, Jay and Ju-ne in Prada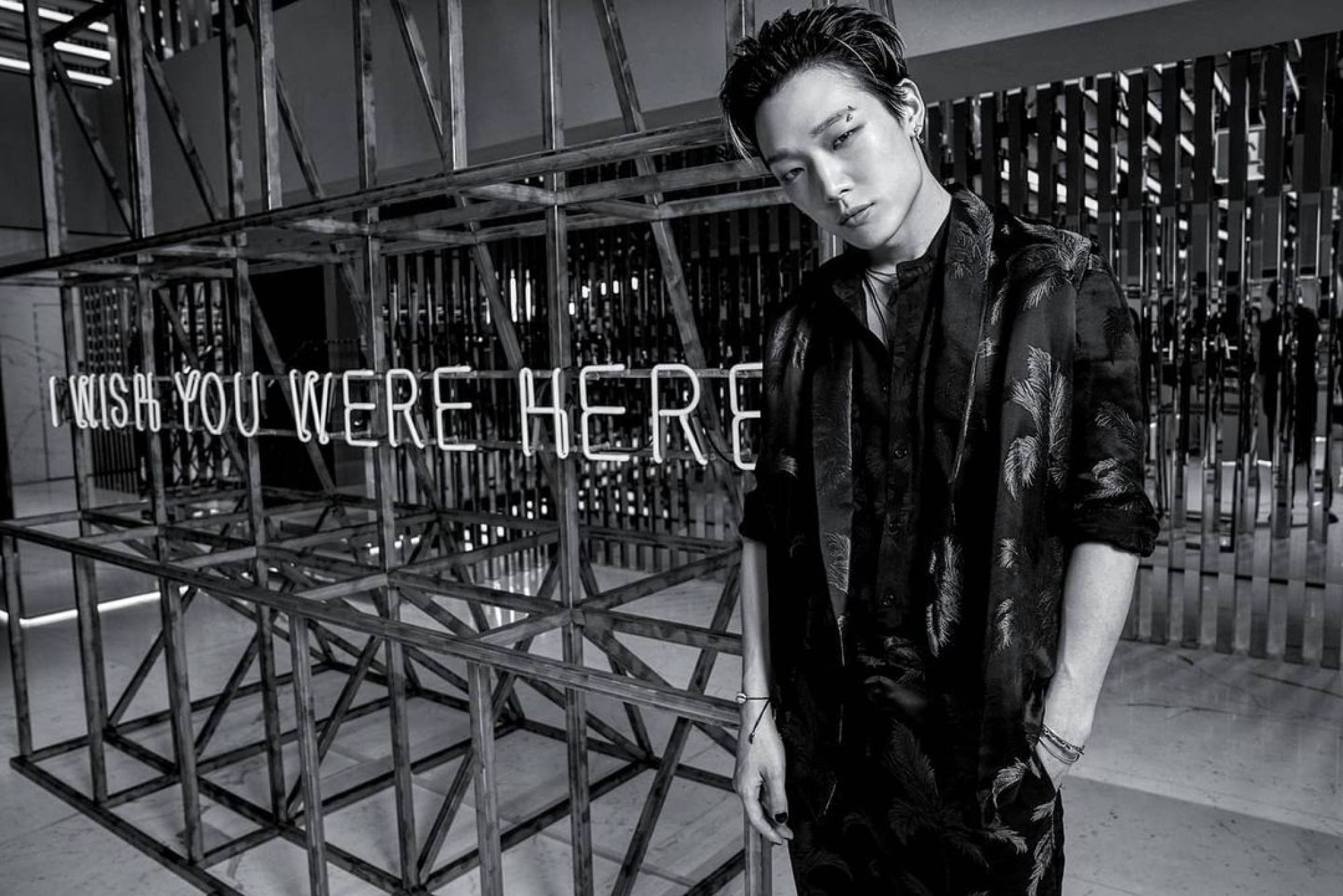 As seen on their Instagrams, iKon's Bobby, Jay (AKA Jinhwan) and Ju-ne have come to town dressed to impress. Bobby looks fierce in slick Saint Laurent, wearing a robe shirt and pleated pants in palm satin jacquard.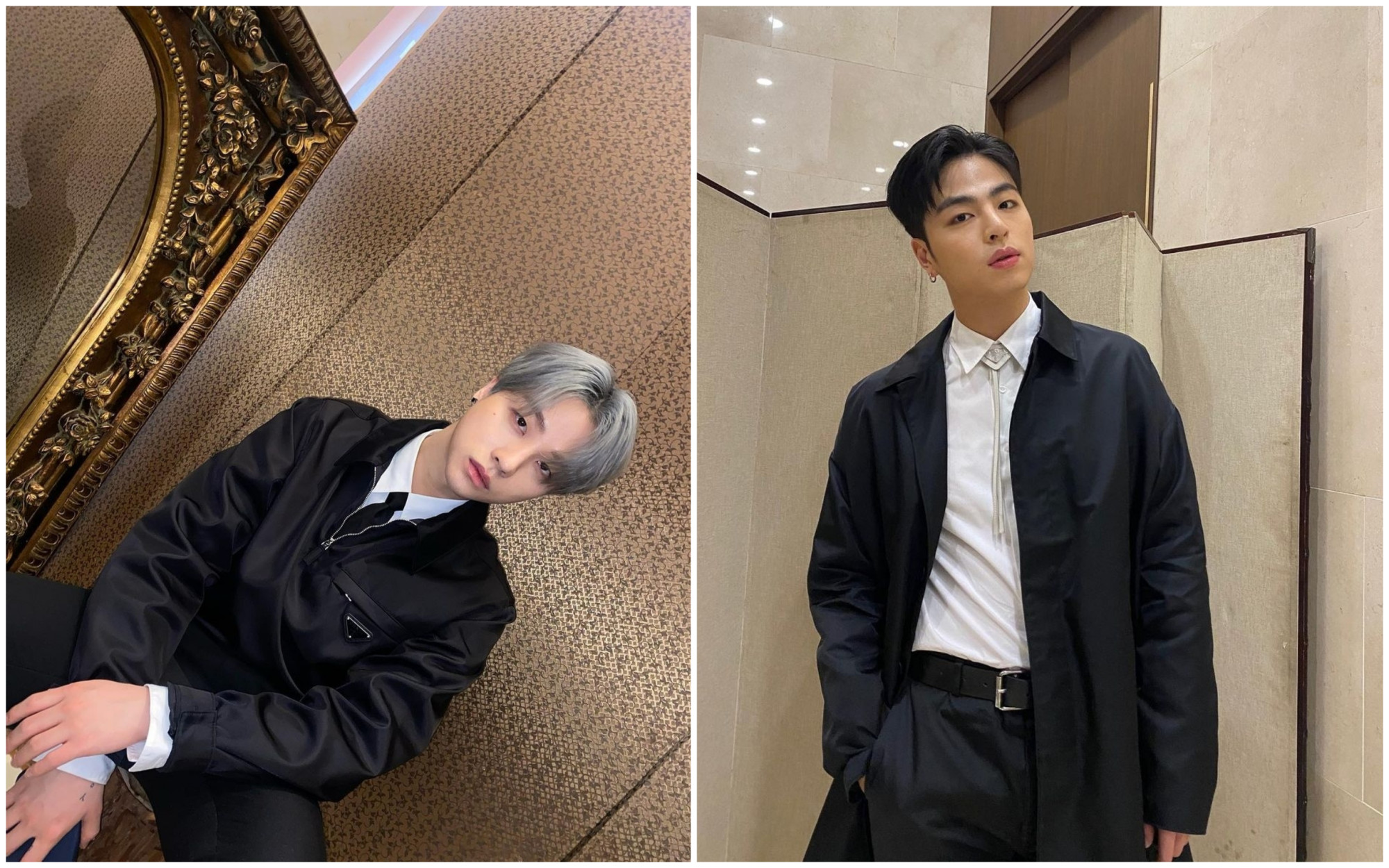 Both looking handsomely chic in Prada, Jay's silver hair was the best accessory to his classic attire, while June's outfit showed off height and edgy style.
Mino in Louis Vuitton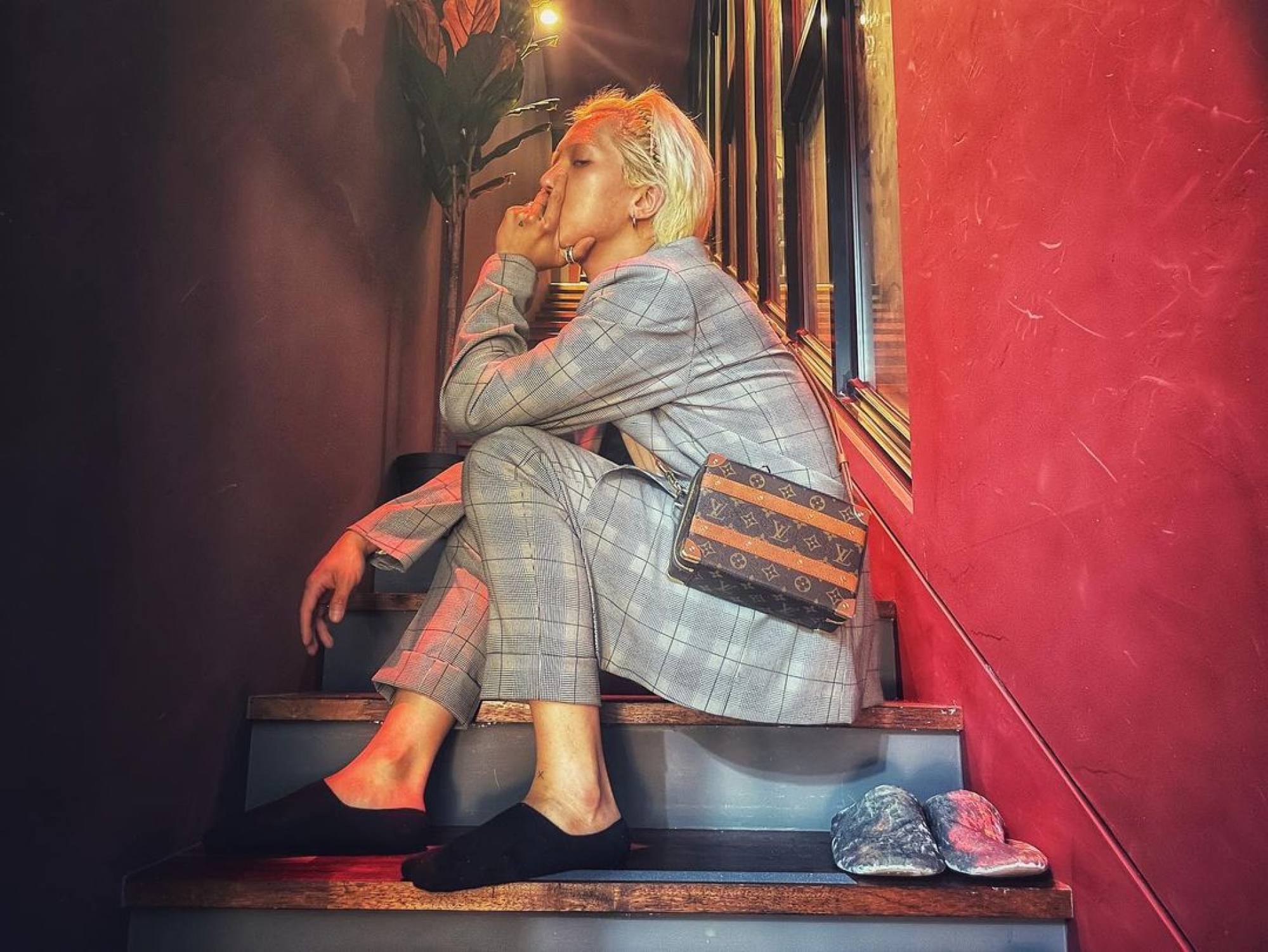 Fashionista Song Min-ho, who once made headlines for his "grandma look", recently debuted a strong Louis Vuitton look on his Instagram. His blond hair pulled back by a headband, he holds onto an LV logo purse, showing off his rings and delicate finger tattoos. The next shot reveals the artist in a grey tartan suit with a pair of bedroom slippers set at the side. 
Want more stories like this? Sign up here. Follow STYLE on  Facebook,  Instagram,  YouTube and  Twitter.

Exo's Kai launched Gucci's new Itaewon flagship store while iKon's Bobby, Jay and Ju-ne debuted dapper designer looks from Saint Laurent and Prada on Instagram
Rapper Song Mino maintains his shocking style in an LV ensemble, while hip-hop artists Jay Park, Simon Dominic and Loco model for Bulgari