The best new watch and jewellery launches in June: Audemars Piguet's green Royal Oak, Van Cleef & Arpels' Sous Les Étoiles High Jewellery collection and 2021 versions of the MB&F LM101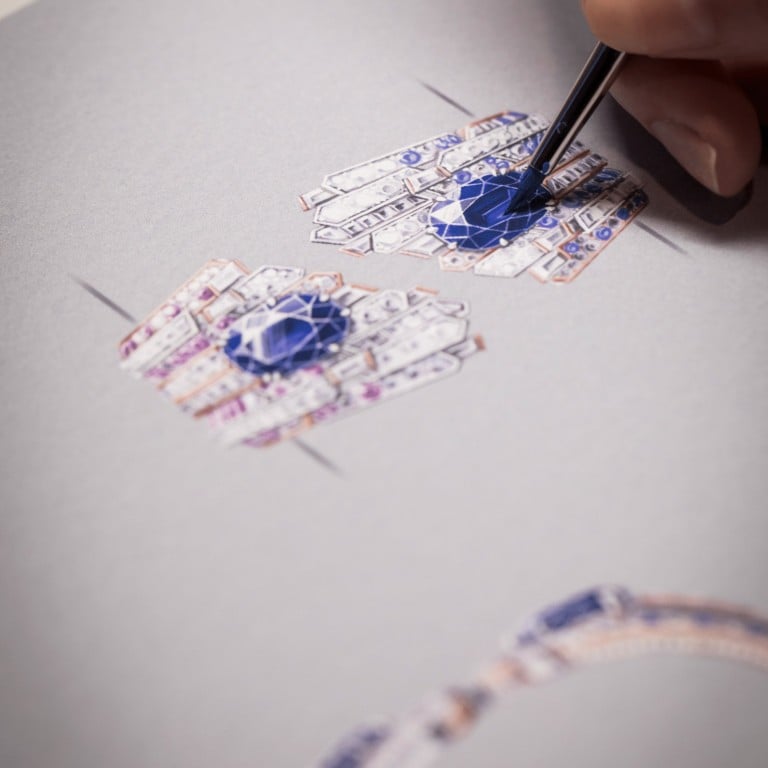 The world of jewellery and horology is flashing its latest luxury launches, and consider us dazzled.
STYLE has selected the latest jewels and timepieces that you don't want to miss, from Van Cleef & Arpels' galaxy-inspired Sous Les Étoiles High Jewellery collection to Audemars Piguet's green dial Royal Oak timepiece and the 2021 versions of the MB&F LM101.
Van Cleef & Arpels' Sous Les Étoiles High Jewellery collection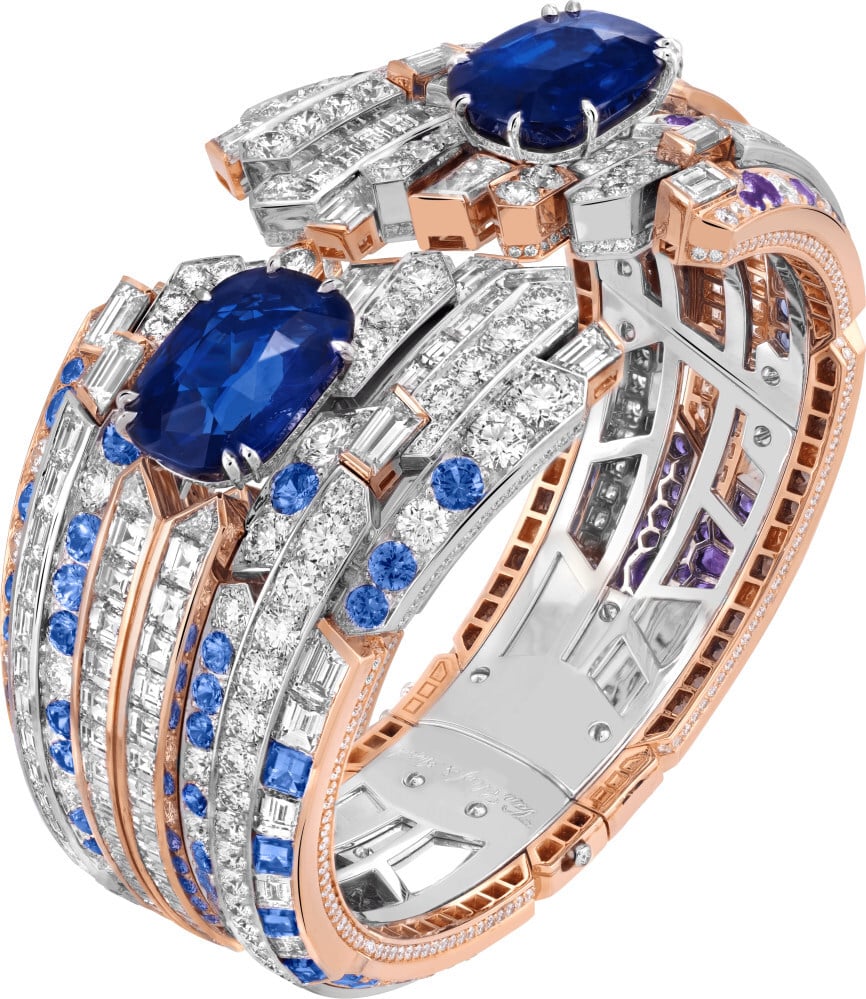 Van Cleef & Arpels has dreamed up yet another mystical and dazzling high jewellery collection. Named
Sous Les Étoiles
– which translates to "under the stars" in English – the collection is dedicated to the universe of myths, dreams, and scientific knowledge that surrounds our cosmos. While celestial bodies have long been sources of inspiration for jewellers, there are few that capture their brilliance as well as Van Cleef & Arpels.
Take the Bouclé Cosmique necklace, for instance. Inspired by the Thor's Helmet nebula in the constellation Canis Major, the necklace has a blown-bubble shape that mimics that of the nebula, and is set with a galaxy of coloured sapphires, tsavorite garnets, and diamonds in various cuts and sizes. 
The Terre et Lune bracelet, on the other hand, is inspired by something closer to home – our own Earth and the moon. The bracelet bears two globes, one studded with white diamonds set with inverted pavilions to represent the cratered texture of the moon, and the other with smooth baguette sapphires, to mimic the surface of our blue planet.
The Univers necklace with detachable clip is another statement piece that is hard to overlook. Crafted from white gold, the intricate shape is lit by a 5.45 carat round EVVSs diamond surrounded by coloured sapphires, spessartite garnets, onyx, amazonite and diamonds.
Another poetic design, the Perséides bracelet is distinguished by the two cushion-cut sapphires, weighing 13.03 and 12.16 carats respectively and facing each other. It's further adorned with blue and mauve sapphires that are reminiscent of stars in the galaxy.
Audemars Piguet's new green Royal Oak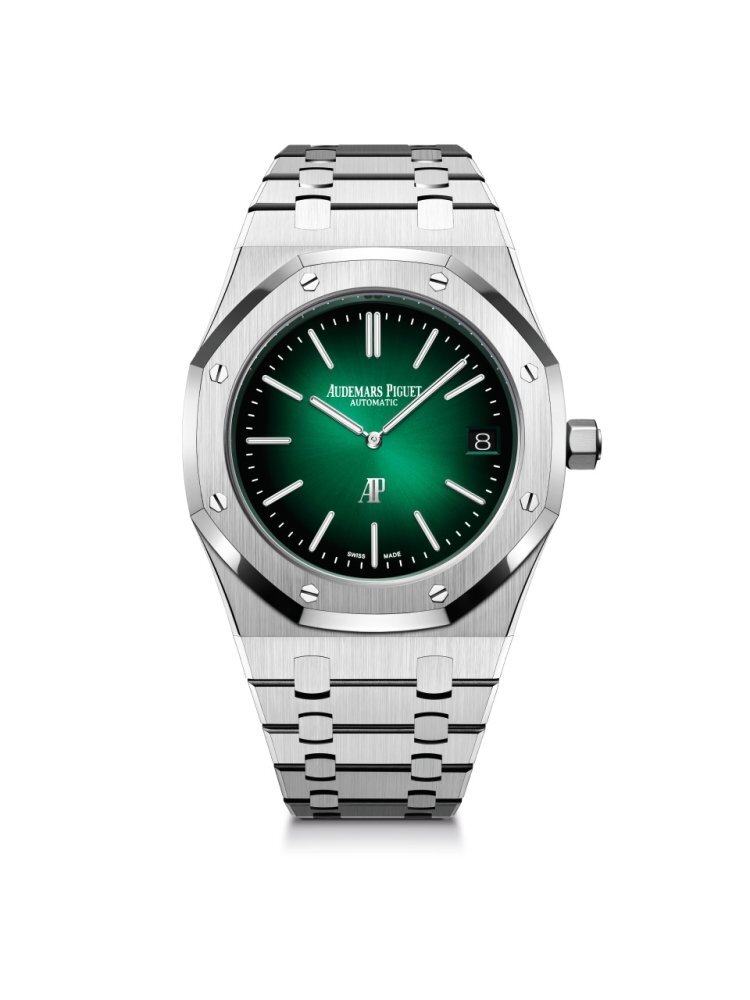 There are few watches that are as iconic and recognisable as
the Audemars Piguet Royal Oak
. For 2021, Audemars Piguet is going green by introducing three models of the Royal Oak outfitted in the verdant hue.
The first model is a 950 platinum Royal Oak "Jumbo" Extra Thin with a sunray-patterned smoky green dial, the first time such a configuration has been created at Audemars Piguet. At just 8.1mm thick, the case of the watch is very slender indeed and will be limited to the maison's own boutiques.
Second is a Royal Oak Selfwinding Chronograph in yellow gold with a green "Grand Tapisserie" dial. The watch is limited to 125 pieces worldwide and is equipped with a matching yellow gold bracelet, with additional ones in green calfskin and green rubber available for greater versatility.
Finally, there are three new Selfwinding Flying Tourbillons in variations of gold and titanium, all with the same green-hued faces, and all limited edition. The one in full pink gold is limited to 10 pieces, the full titanium piece is limited to 50, and the titanium and white gold version set with 32 baguette emeralds is limited to 15 pieces worldwide.
2021 versions of the MB&F LM101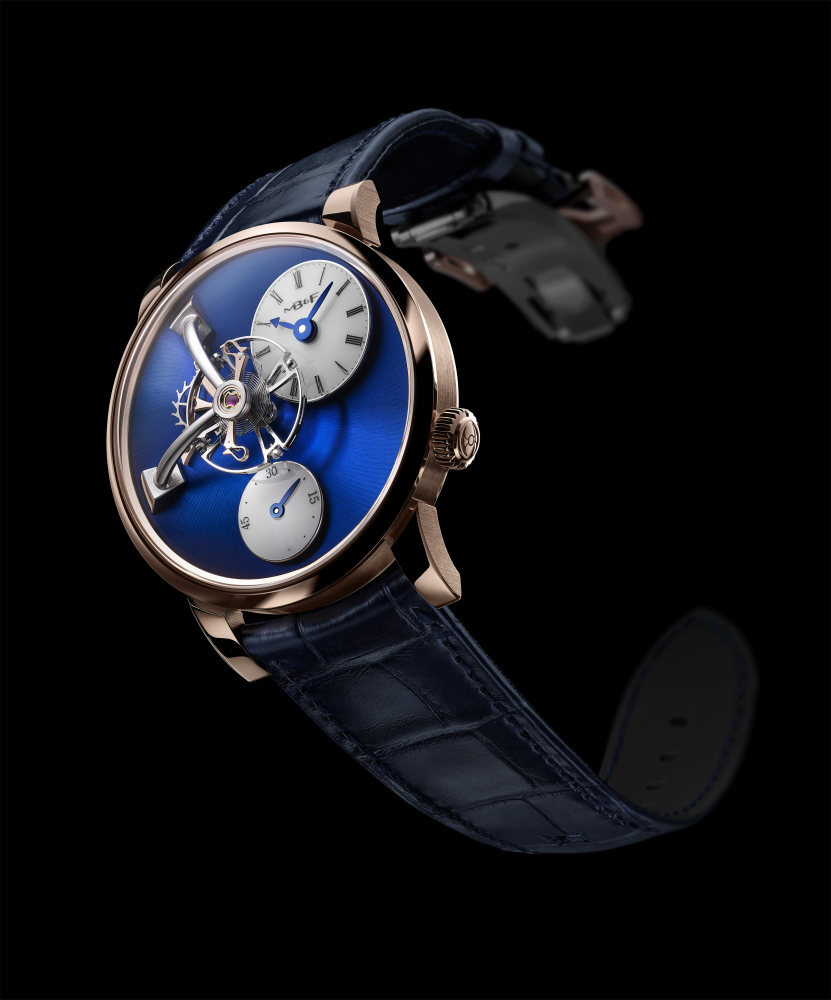 When MB&F's Legacy Machine 101 (LM101) was first launched in 2014, it represented a shift in aesthetics and a fresh challenge for the independent marque. Now, in 2021, the brand is introducing a new, upgraded version of the LM101, complete with colourful dials, a stainless steel version, and – the star of this reboot – a double hairspring balance.
The 2021 versions of the LM101 have the same calibre as its predecessors – coincidentally the first MB&F calibre to be conceived in-house – as well as the same three-dimensional balance wheel architecture. The new double balance spring, which was specially made for the brand by H. Moser & Cie, adds an additional layer of interest.
The new LM101s are available in white gold with a purple dial, red gold with a dark blue dial, and stainless steel with a light blue dial. As steel is a particularly rare material used in MB&F's timepieces, we expect that they will be the ones that are snapped up the fastest.
Want more stories like this? Sign up here. Follow STYLE on  Facebook,  Instagram,  YouTube and  Twitter.

Swiss watch brand Audemars Piguet introduces five new, limited-edition versions of its iconic timepiece – one of which is just 8.1mm thick
Van Cleef & Arpels drew inspiration from constellations, nebulae and the rest of space, while MB&F upgraded the LM101 with a spring by H. Moser & Cie