Superyacht bling: is the US$305,000 limited-edition Bugatti Pool Table the new billionaire must-have?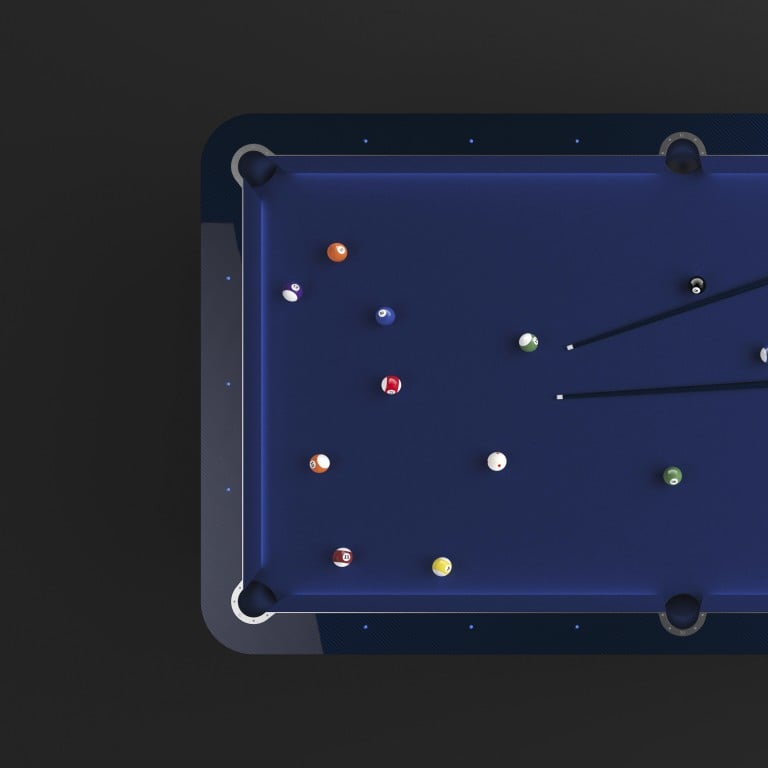 What: Bugatti Pool Table
How much: US$305,000
Why:
When one thinks of Bugatti, one is likely to reference the Chiron, the Veyron, La Voiture Noire, or
another of its luxury automobiles
. The French marque is known for some of the most expensive and exclusive hypercars in the world. 
But Bugatti has also been looking beyond the road, and into the home (or yacht) to sate its clientele. Its newest release is a carbon fibre pool table, the ultimate objet d'art for any Bugatti aficionado or pool shark who yearns for true level on
a swaying superyacht
.
The billionaire's playground features a servo-driven system that deploys a gyroscopic sensor to level the table. Each leg moves to compensate for any instability in the environment, adjusting itself in five milliseconds – silently and vibration-free.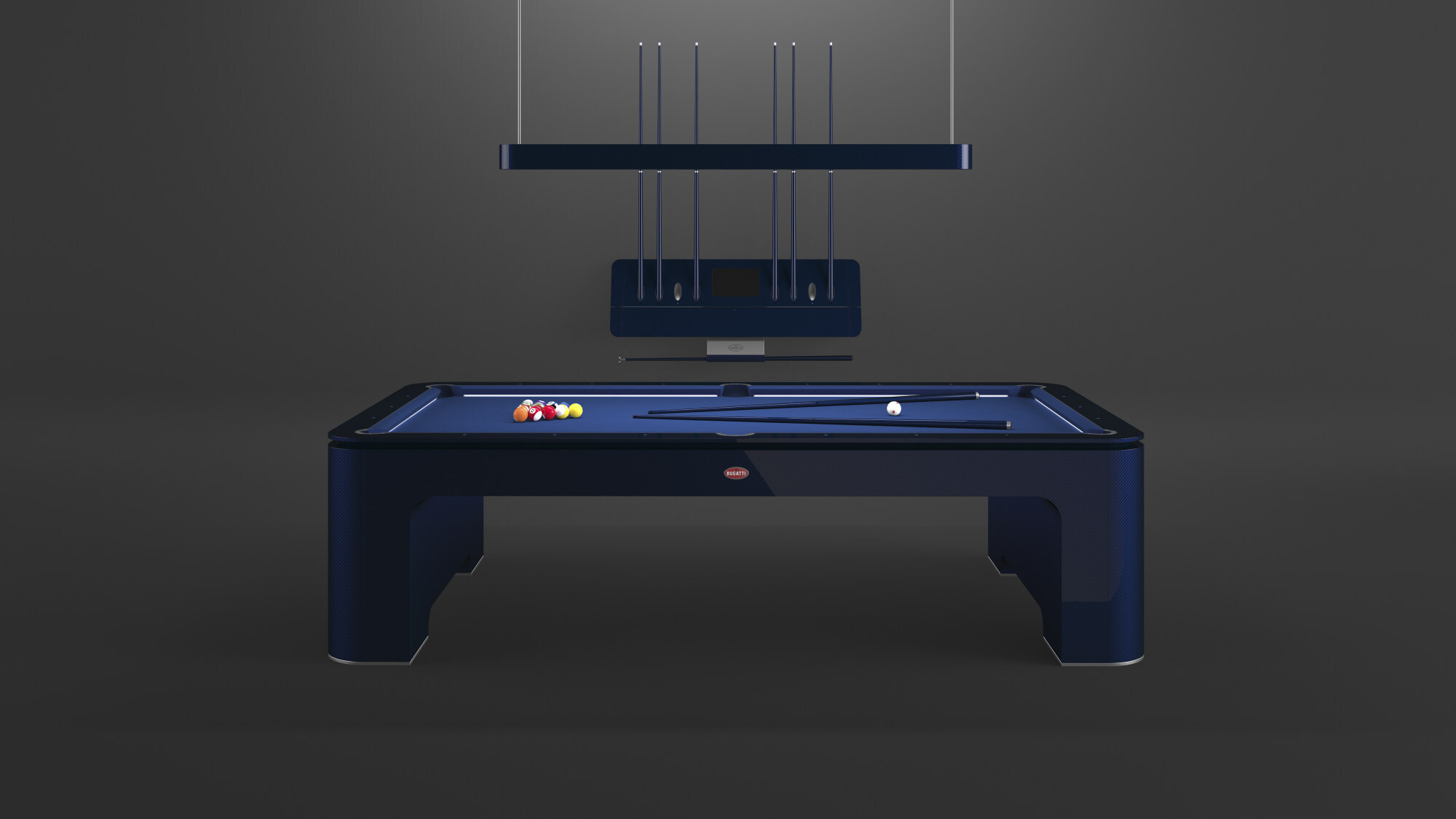 Made in partnership with Ixo, designers and specialists in carbon fibre product construction, the Bugatti Pool Table also lives and breathes the brand's Molsheim values. The product reflects the exacting standards of a Bugatti automobile, with a carbon fibre finish and a strong frame underpinned by machined aluminium and titanium. The ball pockets are made from stainless steel and lined with leather, while titanium screws and nuts are used to prevent any corrosion.
Only 30 of these pool tables will be sold, with deliveries planned to start this month. Importantly, each of these exclusive pool tables will feature a limited-edition number and have a unique plate that displays the Bugatti badge – which is seen in their exclusive hypercars.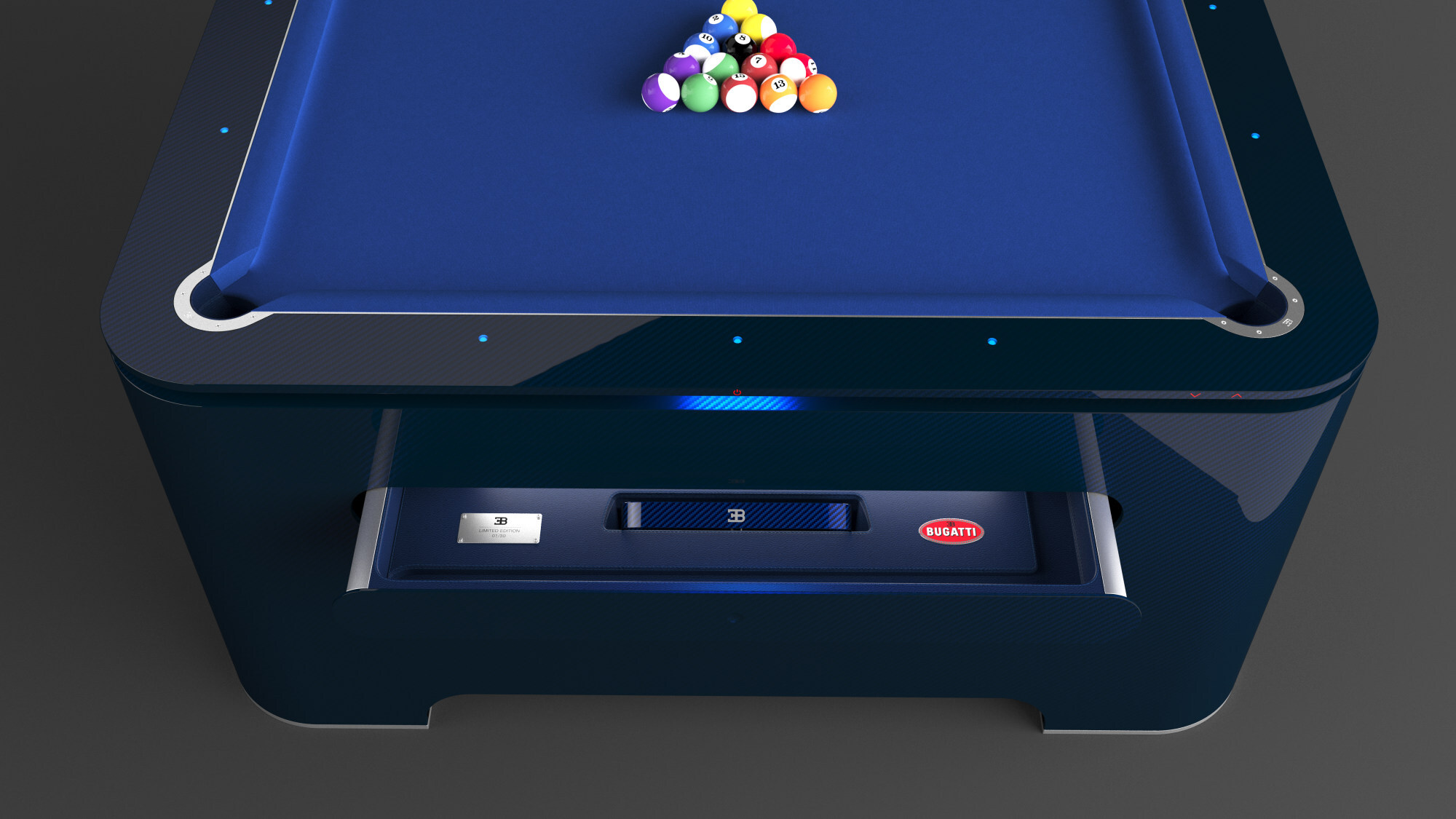 And, as if the price wasn't a steal for a Bugatti exclusive, it also comes with branded accessories, such as a wall cue support, a 13-inch high-resolution touch screen to keep track of the scores, a chalk box, cleaning brush and a suitcase made with Bugatti leather to transport a set of Aramith Tournament Pro balls.
The carbon fibre pool cues feature anodised and CNC-machined aluminium ends, made to the same design of the buttons in Bugatti hypercars. 
And if you're nostalgic for the "dive bar" look, Bugatti has added a dimmable LED ceiling light in its accessories package, which can be affixed right above your table.
Want more stories like this? Sign up here. Follow STYLE on  Facebook,  Instagram,  YouTube and  Twitter.

Bugatti might bring to mind supercars like the Chiron, Veyron or Divo, but the French marque is branching out to state-of-the-art yacht furnishings
The pool table features a 13-inch touch screen and LED ceiling lights for that 'dive bar' look; only 30 will be created, with deliveries starting in June