Post-pandemic holiday? The Ritz-Carlton just opened its first Maldives resort on the Fari Islands offering beautiful beaches and sumptuous suites with gorgeous views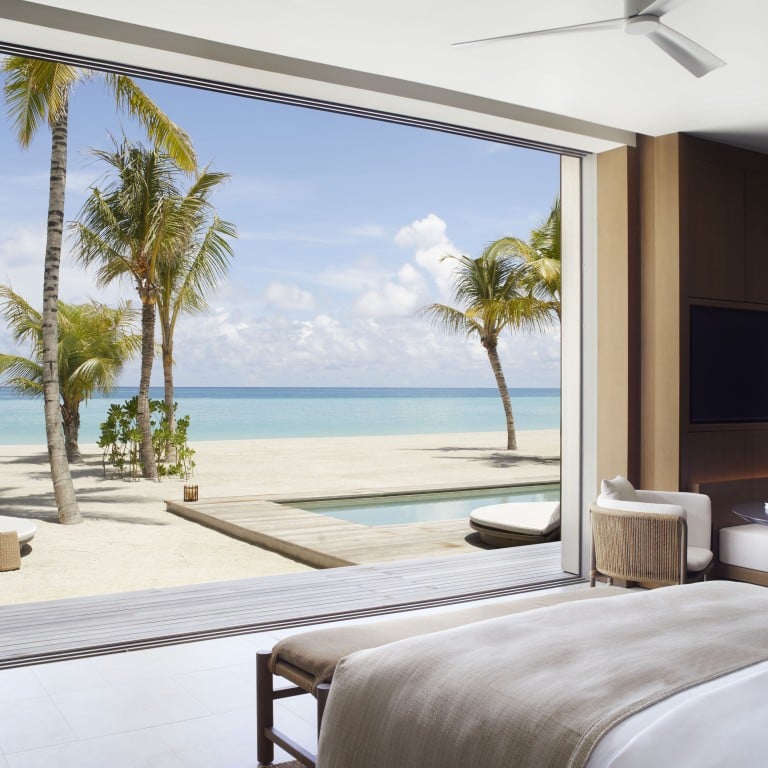 As the world continues making progress with Covid-19 vaccinations and slowly looking at easing travel restrictions, travellers must be itching to get on board the first plane to destinations that are open, safe and above all, relaxing. And the Maldives, the quintessential tourist paradise, has been welcoming travellers to its turquoise waters and white-sand beaches for a while now already, having opened its borders back in July 2020.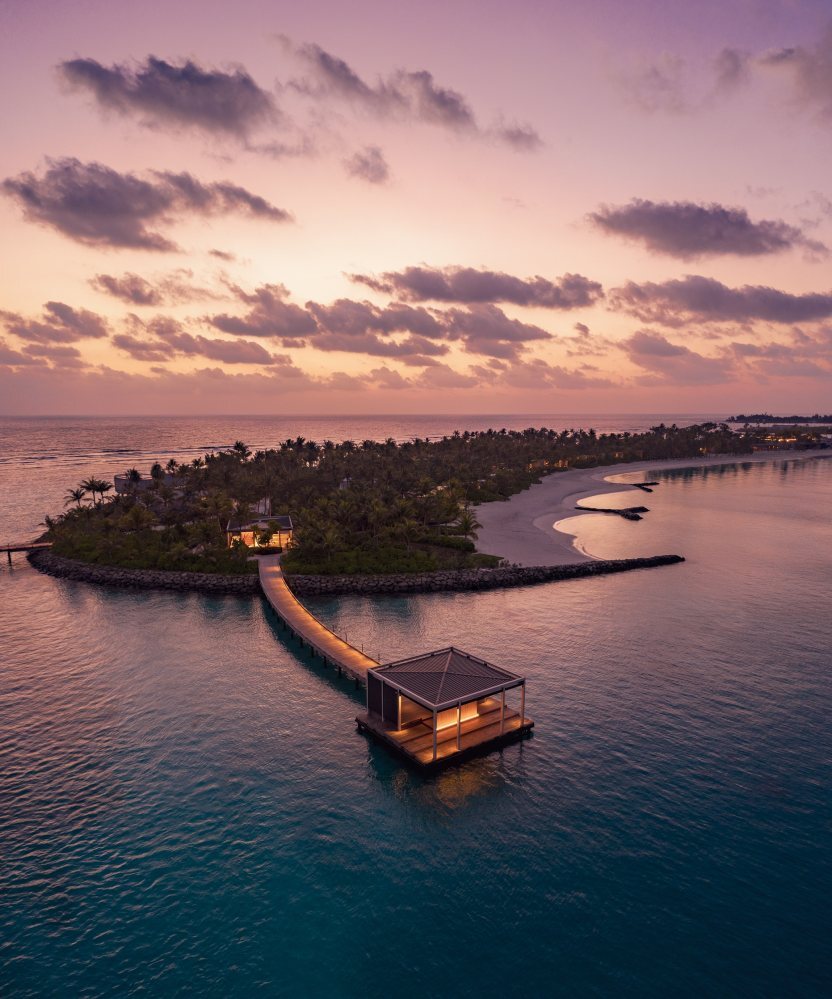 Miles away from the world's big cities with social distancing built in, it's not surprising that the island nation has proved
a popular bolt hole during the pandemic
. For intrepid travellers looking to dip their toes in the water both literally and metaphorically, another luxury option has opened there: the new Ritz-Carlton Maldives, Fari Islands. It's also the luxury brand's first opening in the Indian Ocean haven.
Situated on the northeastern tip of North Malé Atoll, the resort is a 10-minute seaplane or 45-minute speedboat ride from the Malé airport. Conceived by renowned architectural practice Kerry Hill Architects, the design of the new Ritz-Carlton Maldives, Fari Islands is drew inspiration from its natural surroundings, from the tranquil water to the Indian Ocean breezes.
The resort's 100 villas are set above water or facing the powder-sand beach, with one- to three-bedrooms available.
The bungalows are built in a minimalist architectural style – this is a place where nature, after all, provides all the bells and whistles you could possibly need.
And when you're holidaying on an island in the middle of nowhere for a week or more, a diverse menu is a must for discerning jet-setters. The new Ritz-Carlton's various dining options include the restaurant Arabesque – you can probably work out the theme – plus Tum Tum, a truck selling light bites. There's also Cantonese restaurant Summer Pavilion, which takes its cue from The Ritz-Carlton Millenia, Singapore's Michelin-starred restaurant.
Its Japanese eatery Iwau, meanwhile, an open-air space with two teppanyaki grills, provides another type of Asian gourmet experience with dishes made with fresh, top-quality ingredients.
La Locanda is where to go to get your morning coffee boost and a hearty breakfast, as well as southern Italian delights and cocktails that'll make for some great Instagram snaps while the sun sets.
For families, Mediterranean restaurant Beach Shack offers freshly grilled seafood and a convivial ambience. Parents will also want to check out the kids' programme with over 30 activities, including the signature
Ritz Kids
treasure hunt. The little ones are bound to have as much fun as the adults.
Still not relaxed enough? The serene spa set over the tranquil lagoon will get you feeling Zen, with healing massages and facial treatments incorporating the artisanal body and skincare collection by Bamford.
OK, enough dreaming – can we all fly there already?
Want more stories like this? Sign up here. Follow STYLE on  Facebook,  Instagram,  YouTube and  Twitter.

Discerning travellers, take note: the luxury brand has opened its first resort in the Indian Ocean haven – a 100-villa getaway designed by Kerry Hill Architects
The Maldives eased travel restrictions in July 2020 and its built-in social distancing – and stunning nature – has seen it continue to be a coveted holiday spot