London, New York or Miami: which city has the most OTT penthouse? Properties are all vying to design the most luxurious home, with lavish details from private spas and cocktail bars to swish WFH offices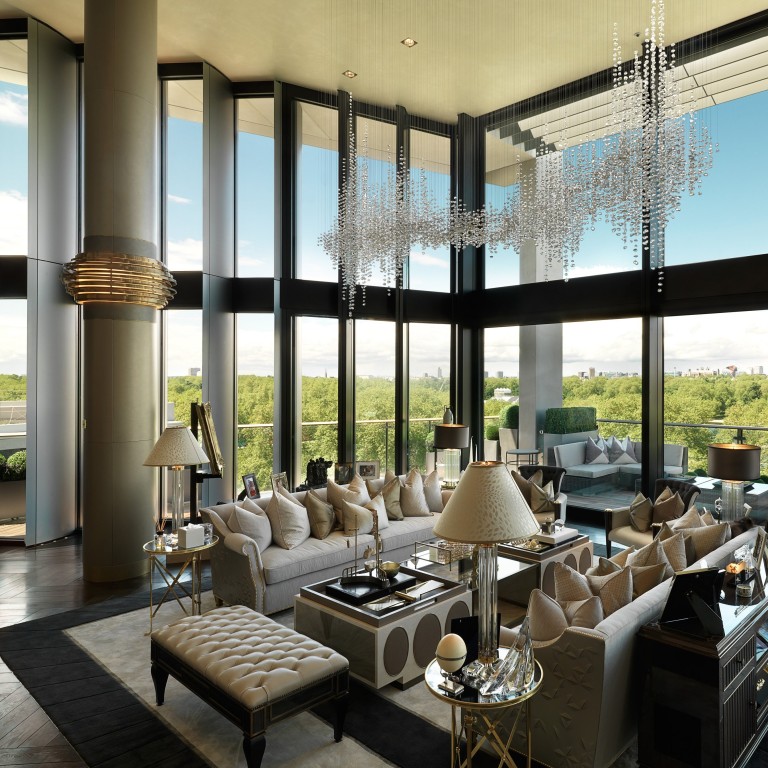 Set atop a tall building, with the sky above and the world below, penthouses are the height of prestige. And when it comes to the best of them, you could say the price is, well, stratospheric.
Liam Bailey, global head of research, Knight Frank, says successful developers are vying to outdo each other when crafting the jewel in the crown of their signature buildings.
"The best developers are obsessed with quality and detail," he says, with a focus on the basics: space, light, flow of a property, the finish and the materials used. So what would tempt the privileged owners to part with such a prize?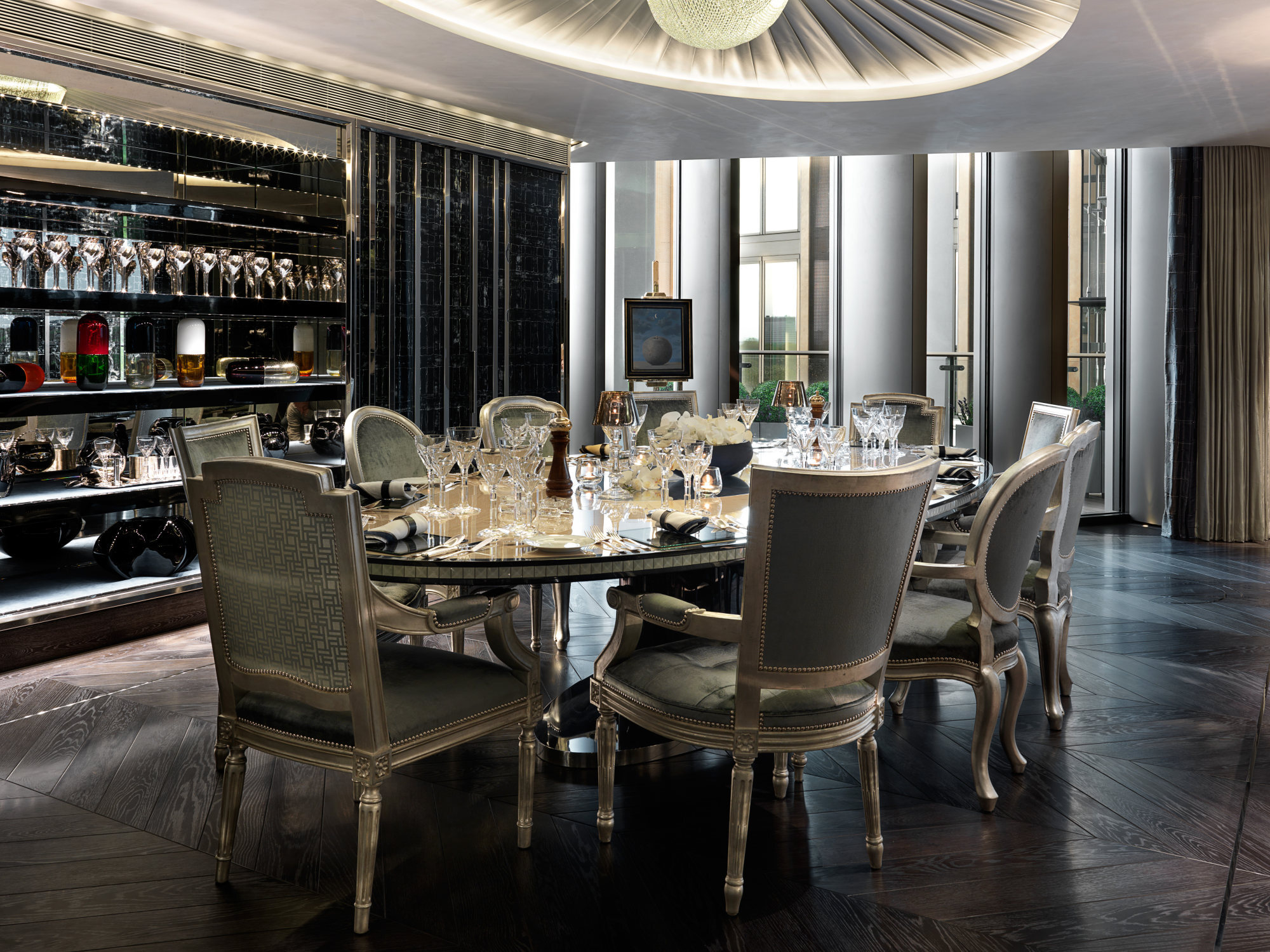 In the case of British property tycoon Nick Candy, possibly an opportunity to cash in on
the red-hot prime Central London market
. At an asking price of £175 million (US$243 million), Candy's flagship penthouse in London's prestigious One Hyde Park residential development is, according to joint listing agents Savills and Knight Frank, the most expensive penthouse on the market in the UK capital right now.
The 18,000 sq ft flat is described as one of the best residential real estate assets in London and potentially globally, with its super prime location in Knightsbridge and uninterrupted views over Hyde Park.
The listing comes soon after the recent sale of 14,000 sq ft penthouse D at One Hyde Park for an estimated £111 million. It was a "shell and core" (that is, completely unfinished) and estimates suggest that with the addition of stamp duty and fit-out costs, the true cost of penthouse D – considerably smaller than Candy's – is likely to be in the region of £150-160 million.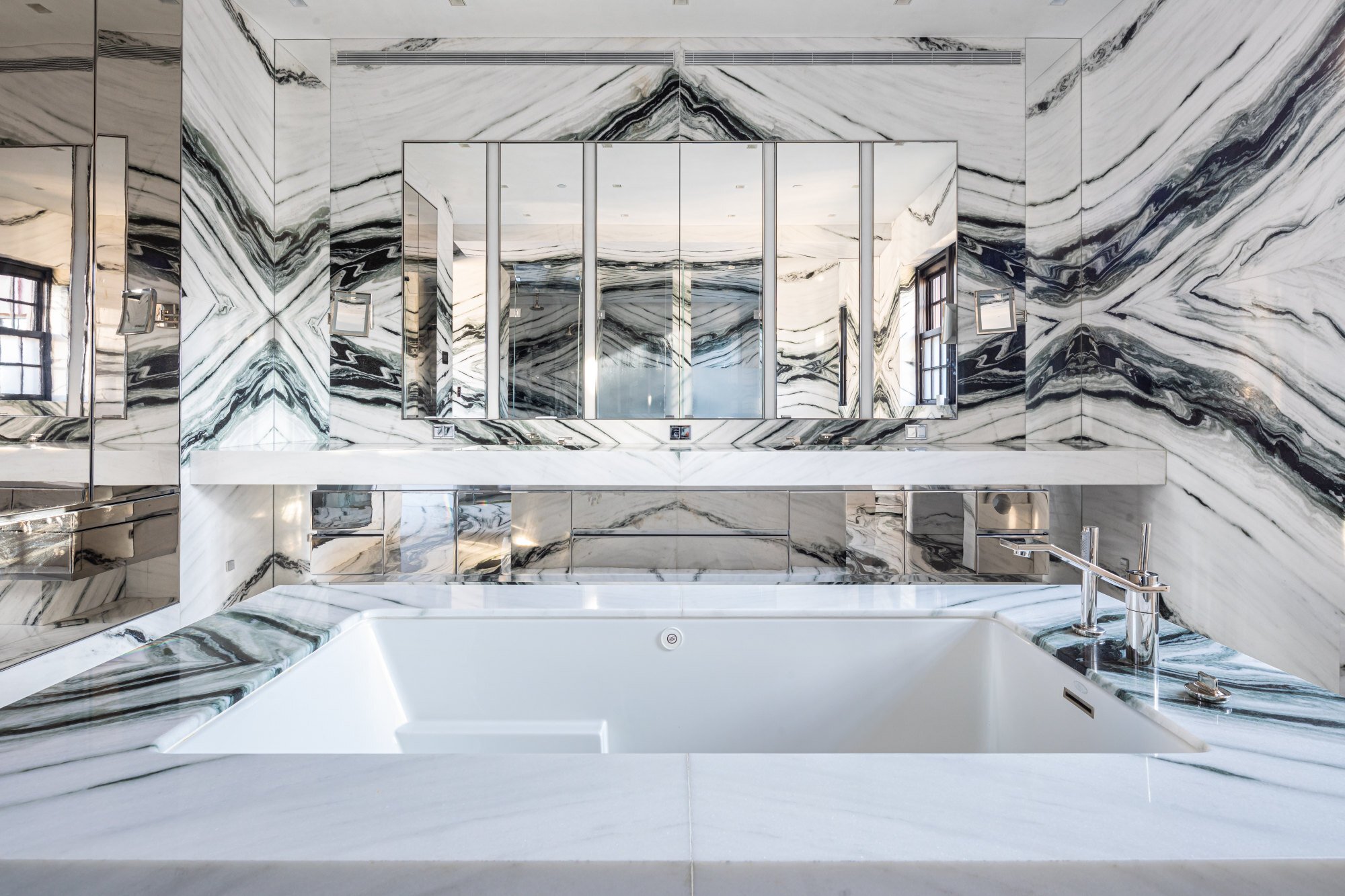 Spanning two levels, Candy's marquee property offers five bedrooms (all en suite), with the potential to convert into seven. The master suite features bespoke his and her dressing rooms, plus two Nero Marquinia marble bathrooms with niceties like heated towel cupboards and wall panels, concealed make-up fridges and Lalique taps.
Cosying up by the glass fireplace in the double-height formal reception room (after adjourning from the formal dining room with its hidden Champagne room), residents and their guests are treated to uninterrupted views of the 142 (350 acre) Hyde Park, among London's most famous Royal Parks.
Avoiding the daily commute, his and hers studies boast a tailored work-from-home set-up with audiovisual equipment and meeting areas. Such convenience leaves more time to indulge in some pampering in the apartment's private spa, which has a dedicated treatment room, sauna and steam, massage room, rain shower room and a mani-pedi area.
That is on top of the private gymnasium with state-of-the-art Technogym equipment and views over London's skyline. And after the day's exertion, one can retire to the media zone complete with home cinema, games room with cocktail bar and expansive views over Knightsbridge and Harrods.
For sale on a 987-year lease (£1,000 ground rent) the property comes with four car parking spaces, four storage units and two dedicated wine storage units. Other super-penthouses that are currently on the market include the crowning flat at 15 Central Park West, New York (US$48 million).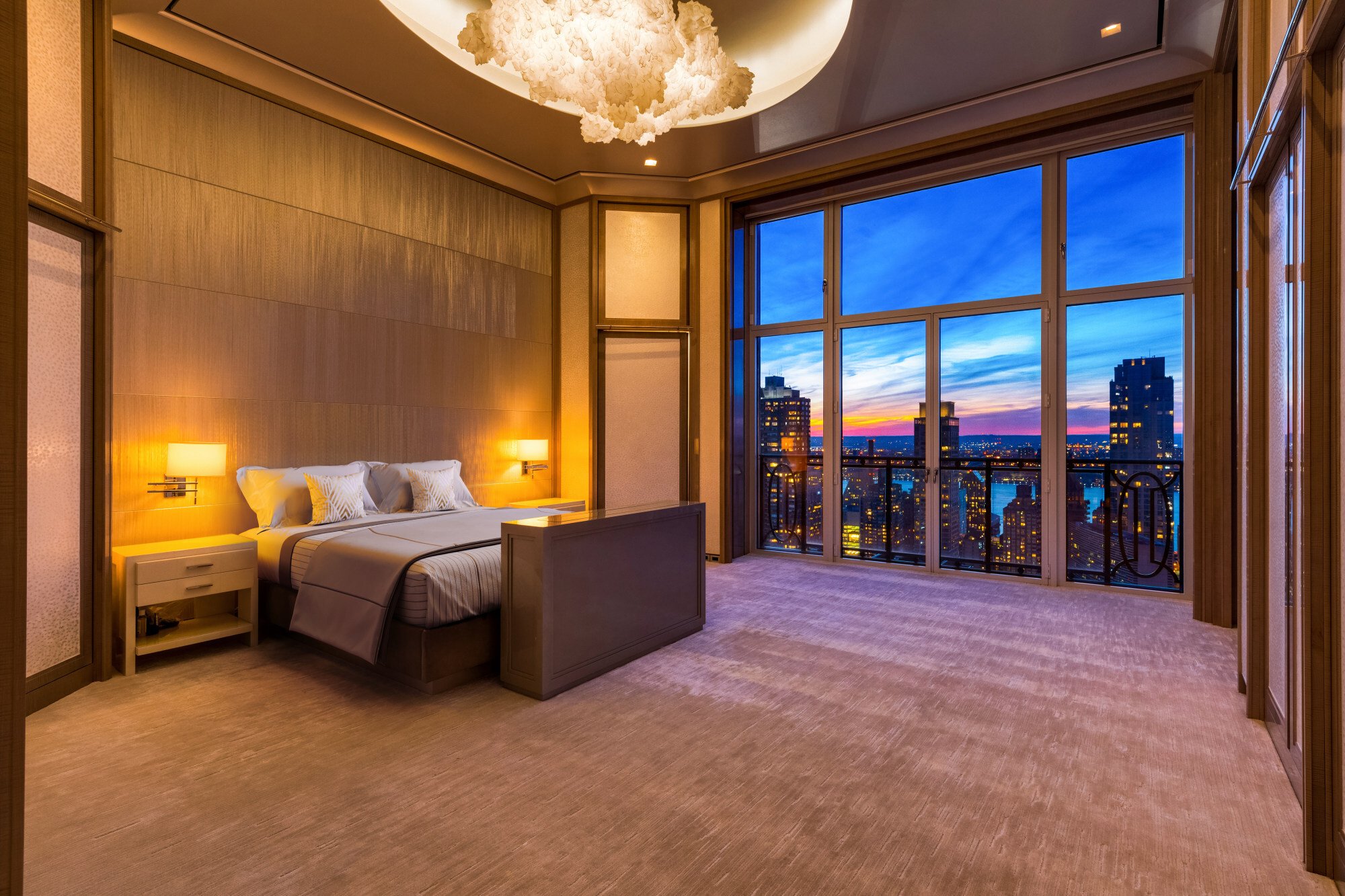 From the 41st floor of the iconic, limestone-clad building by Robert A.M. Stern, the 4,024 sq ft residence commands spectacular views of Central Park, Hudson River and the Manhattan skyline, featuring three bedrooms (all en suite), an east-facing great room, dining room, library, wet bar and a private terrace. The residence is fully automated for audio and video, lighting, blinds, temperature and fireplace.
And on E68th Street, New York's Upper East Side, a rare pre-war penthouse is yours for the taking for US$39 million. The palatial triplex, perched at the top of the Marquand Condominium is on the market for the first time and boasts an open loft-style entertaining space with a corner living room that impresses with city, skyline and park views.
With 6,200 sq ft of internal living space (plus 2,600 sq ft exterior), there are five bedrooms, two home offices, and a chef's kitchen with retractable wall for more formal entertaining. The top floor includes a sunroom/gym, powder room and a sumptuous 256 sq ft terrace offering extraordinary views of the city.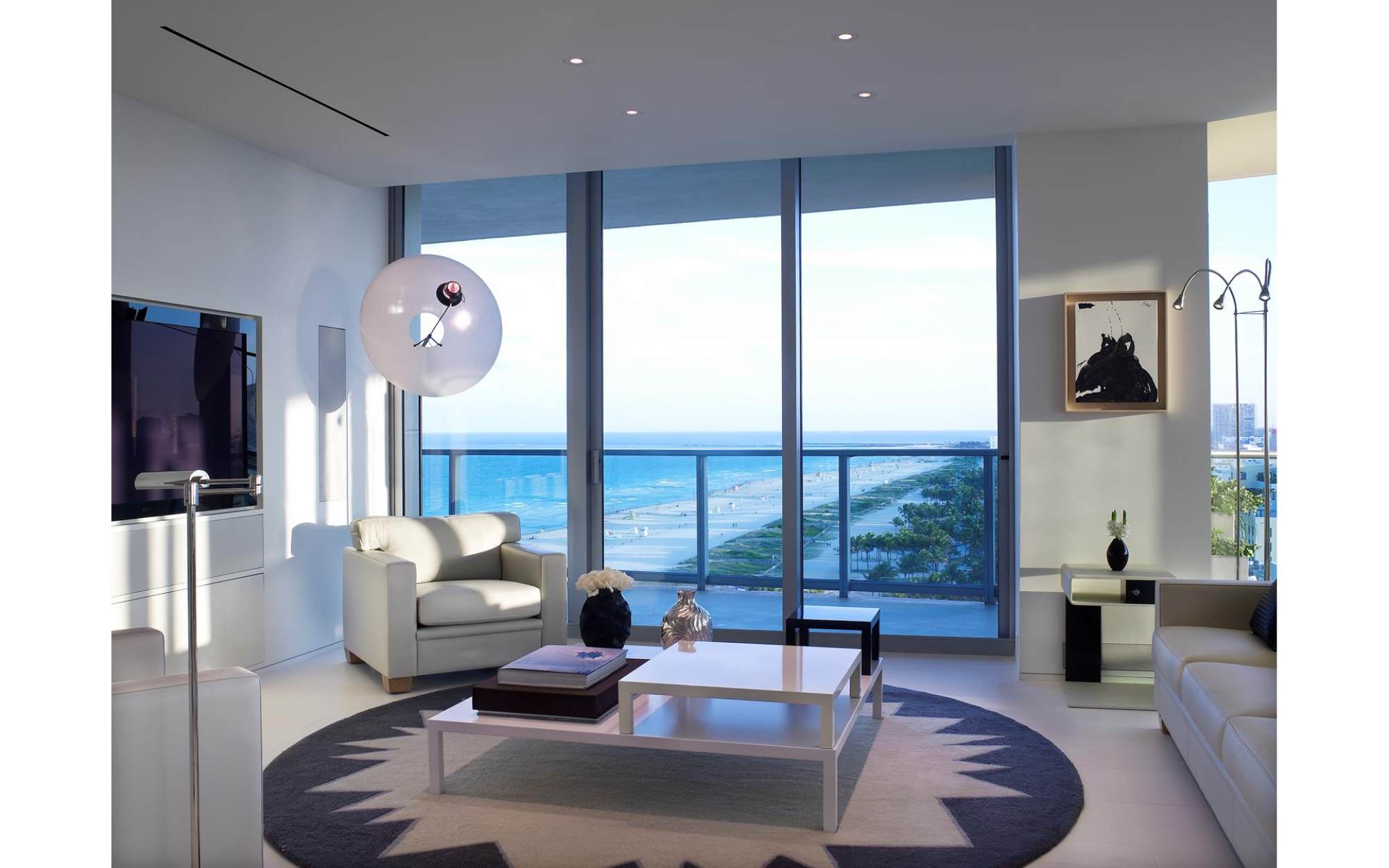 Combining European chic with Miami cool, the penthouse at Il Villaggio in Miami Beach, Florida, is a 6,000 sq ft showplace by renowned Parisian designer Andree Putman (US$16.5m). The custom interior includes three bedrooms, a grand living room, a home office and a bar with bespoke details, while the rooftop terrace spans 8,000 sq ft with a private plunge pool, sun deck and BBQ area. Unobstructed views from every room stretch from Miami Beach to Downtown Miami.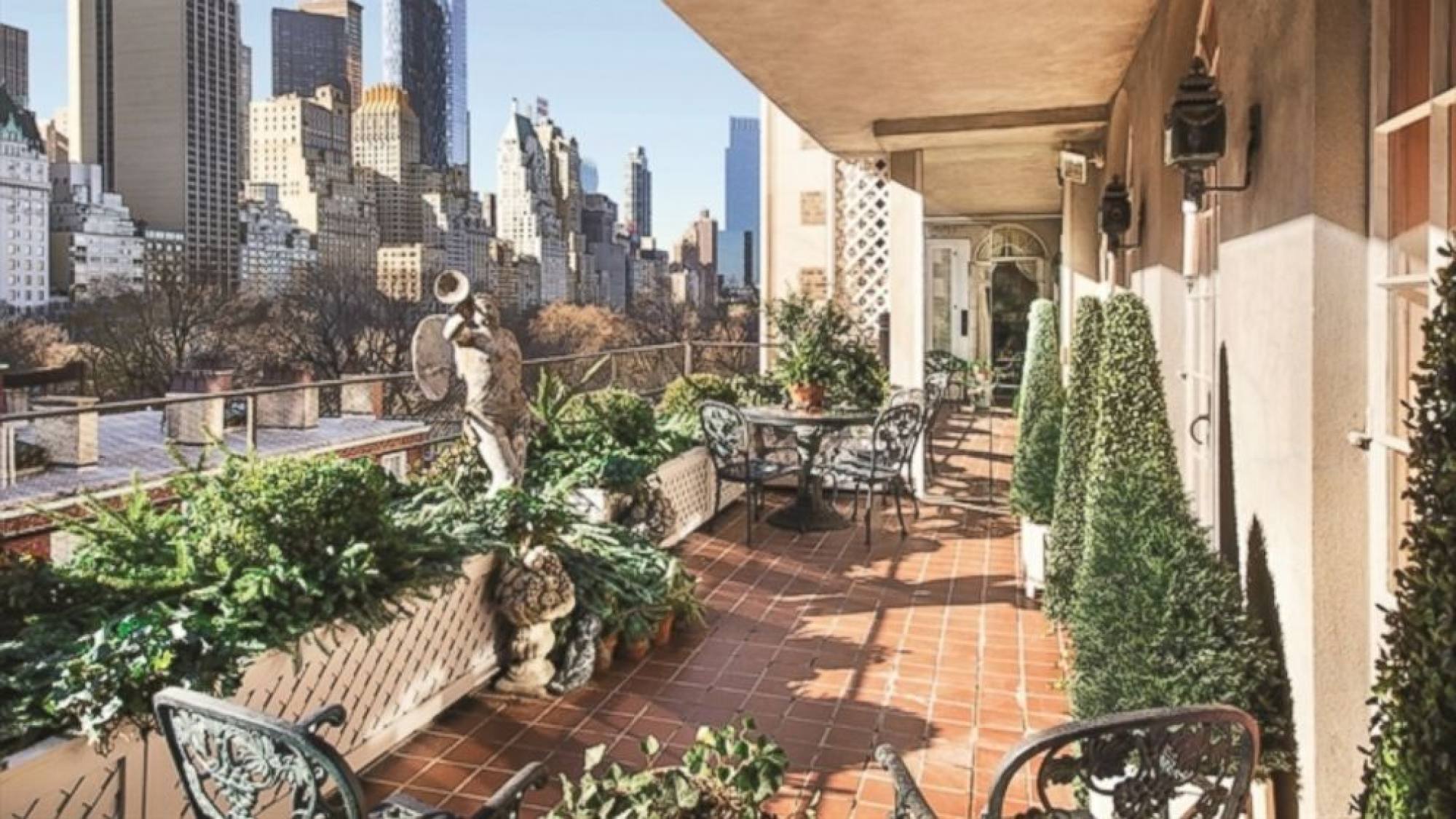 The late Joan Rivers' New York penthouse is back on the market for a cool US$38 million, and has apparently not been redecorated since it last changed hands after her death in 2014.
The four-bedroom triplex has large entertaining spaces with a ballroom, music room and antique columns and those who can live with the legendary comedian's over-the-top decorating style may not want to do a thing. You will also not have to share the space with an alleged once-resident ghost, as TopTenRealEstateDeals.com reports Rivers "had the spirit exorcised" from the building many years ago.
But are penthouses in this price bracket a good investment, and how saleable are they? Having tracked the super and ultra-prime markets for many years, Knight Frank's Liam Bailey says they perform in line with the wider prime market. "The only caveat is that vendors need to be patient – it is not a market where you can expect rapid sales," he said.
While there are many examples of direct approaches, where a buyer wants a particular property, and the vendor can in effect name their price, the ultra-prime penthouse market is less liquid than the mainstream market and it can take a year or more to achieve a sale. "The reality is, for developers and vendors, they know that they are selling into a rarefied market with little competition – so it makes sense to deliver this very exclusive product," says Bailey.

The most expensive penthouse and one of the best residential real estate assets in the UK is a US$243 million flat at One Hyde Park in Central London
In Manhattan, one exclusive address commands views of Central Park and the Hudson River, while Joan Rivers' former pad is back on the market too