Queen Elizabeth's most expensive wedding tiaras – Kate Middleton and Meghan Markle didn't marry in the British crown's most expensive royal headpiece, so who did?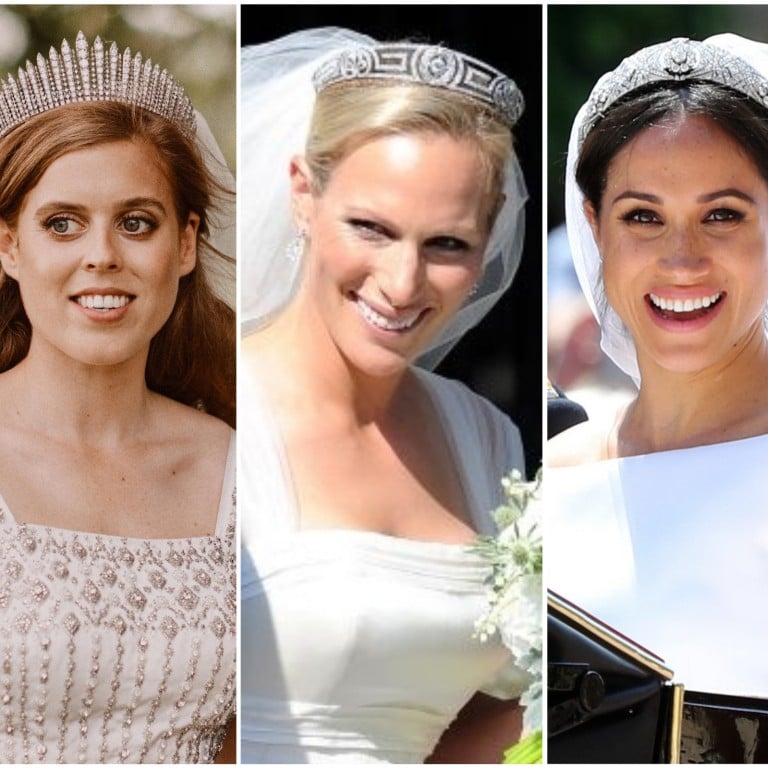 Being the grandchild of the British queen has its perks, and that includes feeling like (and often being) an actual princess on your wedding day. How about a sparkly tiara with a hefty price tag and oodles of history? In fact, even in-laws like Kate Middleton and Meghan Markle get to dip into the royal jewellery box on their big day.
Some estimates place the British wedding tiara collection's combined worth to clock in at US$31 million. So the big question, which of Queen Elizabeth's grandchildren scored the most expensive wedding tiara? We scoured the best estimates out there to bring you the below …
Princess Eugenie – Greville Emerald Kokoshnik Tiara (US$6.9-13.8 million estimated value)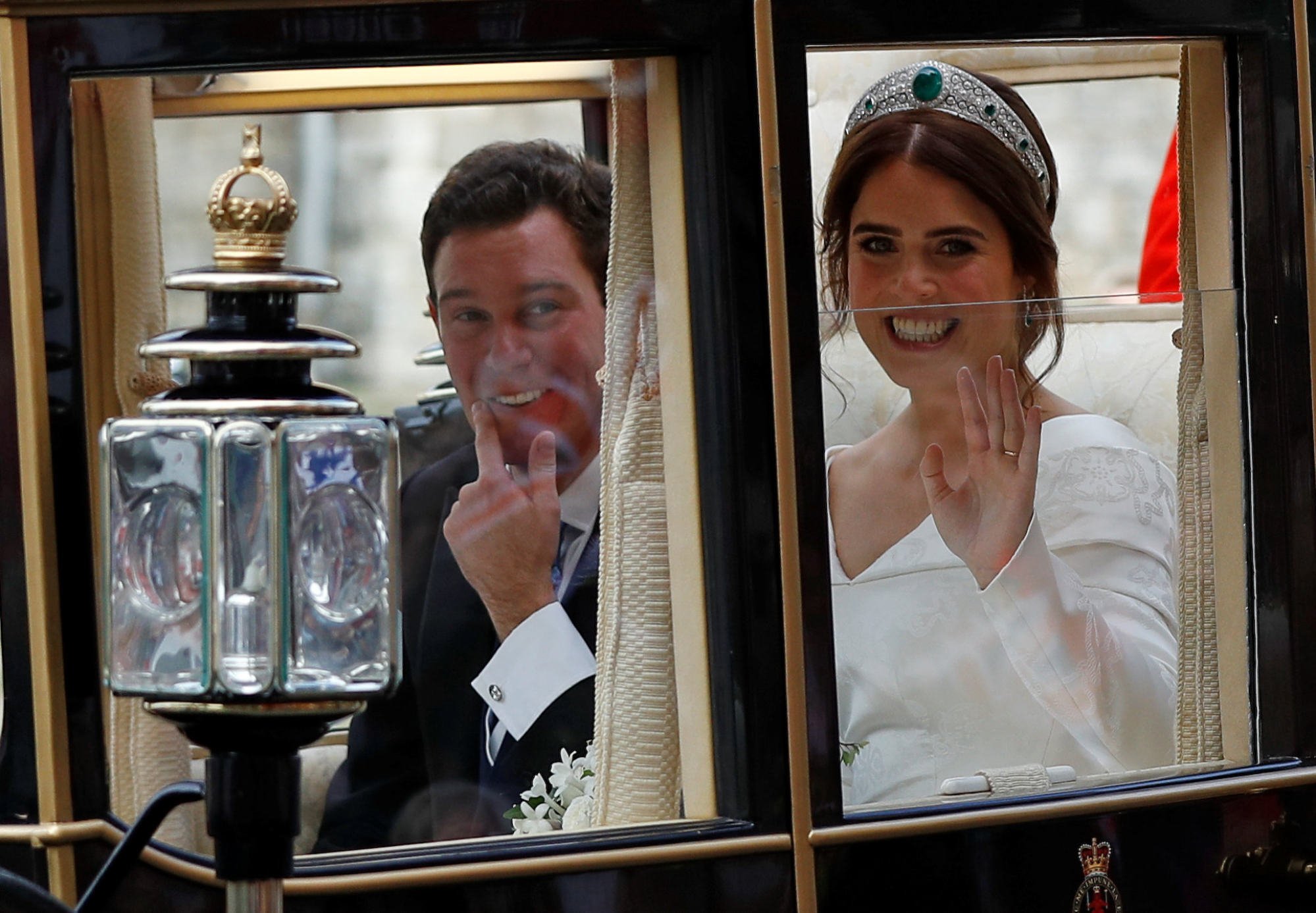 Princess Eugenie
wore the 93.7-carat Greville Emerald Kokoshnik Tiara for her October 2018 wedding to Jack Brooksbank. It includes a brilliant and rose cut diamonds pavé set in platinum, with six emeralds on either side – and Meghan Markle reportedly wanted to wear it on her wedding day months earlier.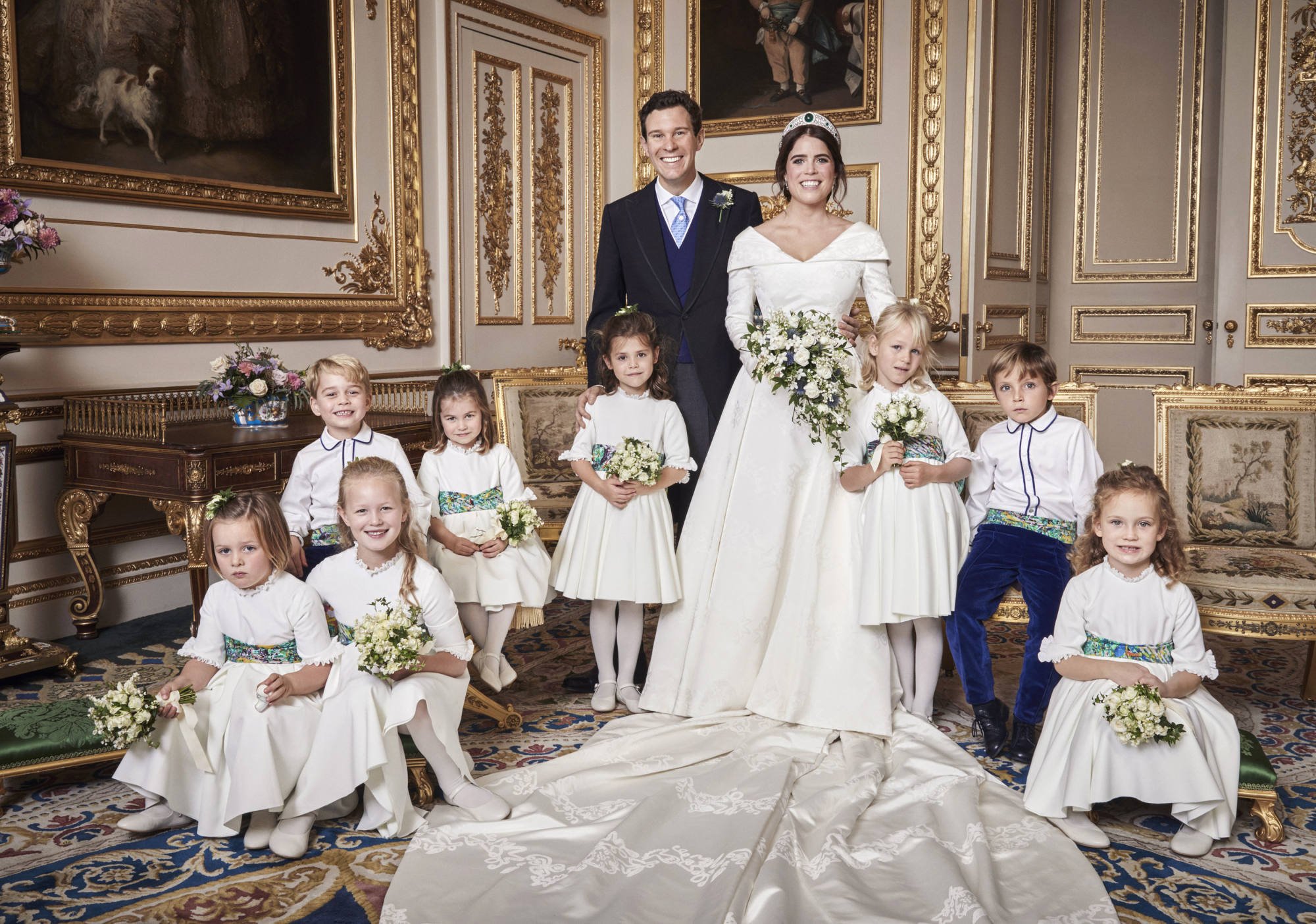 The Boucheron creation was made for the queen mother's friend Margaret Greville in 1919 and fashioned after the "kokoshnik" style popularised in the Imperial Russian Court. It was passed onto the queen mother when Greville died in 1942 and Queen Elizabeth inherited it when her mother died in 2002. The Mirror estimates it could be worth up to US$13.8 million today.
Princess Beatrice – Queen Mary Fringe Tiara (US$9 million)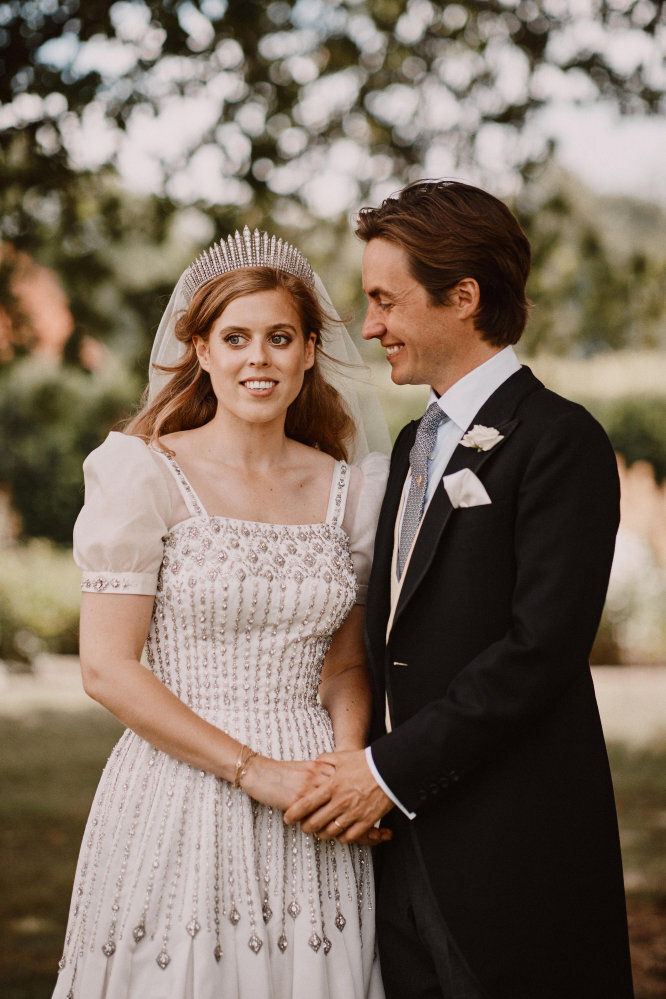 Prince Andrew and Sarah Ferguson's daughter
Princess Beatrice
wore the Queen Mary Fringe Tiara (also dubbed the Russian Fringe Tiara) when she married Edoardo Mapelli Mozzi in July 2020. It's made up of 47 diamond bars separated by metal spikes, and was originally commissioned from Garrard by the queen's grandmother, Queen Mary, in 1919.
Queen Elizabeth also wore Queen Mary's tiara on her wedding day in November 1947. The item, which can be worn as a necklace too, broke on the queen's wedding day, but it was rushed to the court jeweller's workroom under police escort and repaired in time for the nuptials.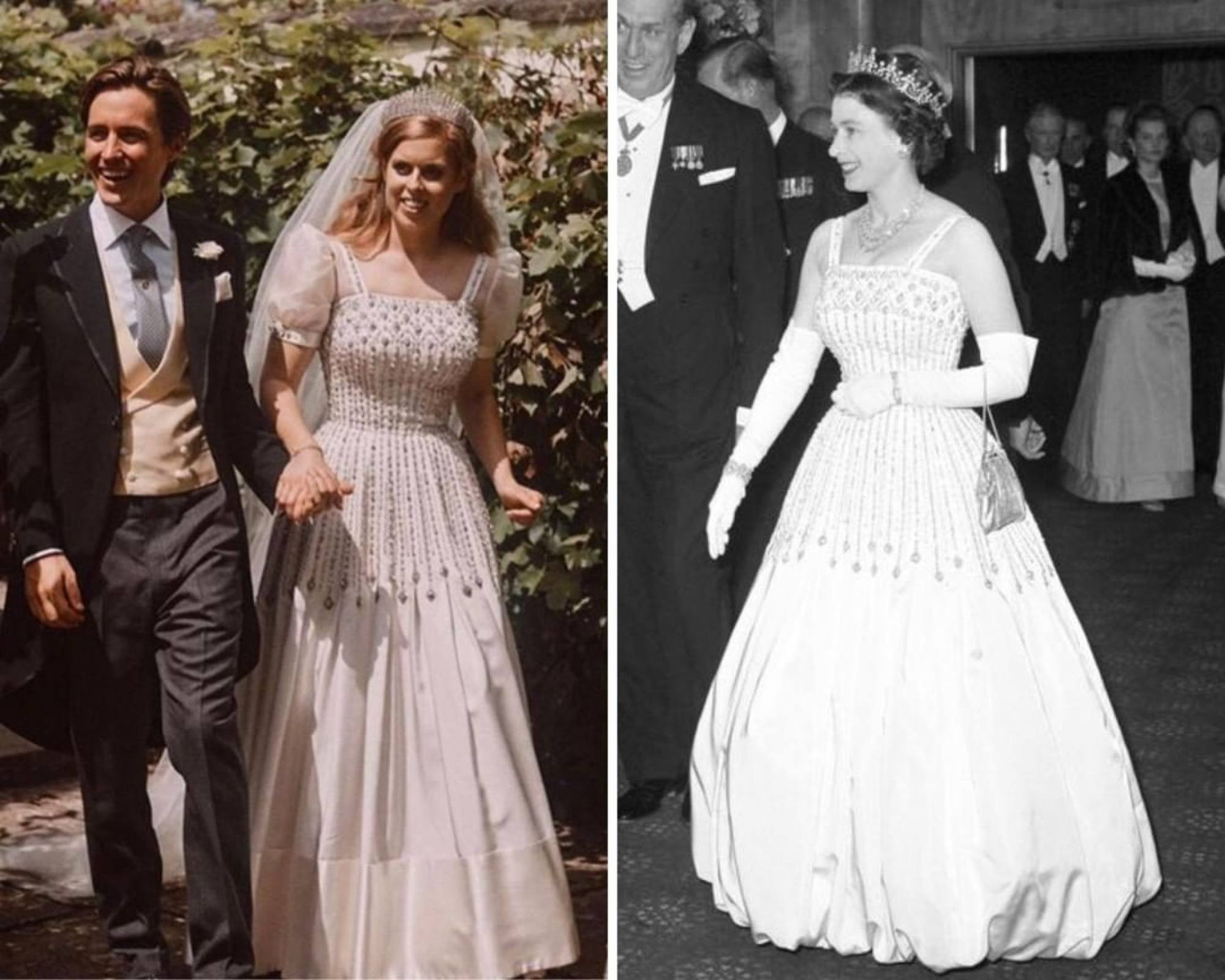 The queen's daughter
Princess Anne
(mother of Zara Philips) also borrowed it for her wedding to Mark Phillips in 1973 but it was part of the queen mother's collection until 2002 when Queen Elizabeth inherited it. It was priced at an eye-watering US$9 million … by Honey.com.
Zara Tindall – Princess Andrew's Meander Tiara (up to US$5.5million)
Zara
wore a tiara borrowed from her mother Princess Anne's collection for her July 2011 wedding to English rugby legend Mike Tindall. Also known as the Princess Andrew's Meander Tiara, the item – featuring a brilliant cut diamond surrounded by a diamond laurel wreath – is believed to have been created by Cartier in the early 1900s and features the Greek key design with two honeysuckle elements.
It originally belonged to her grandfather Prince Philip's mother Alice (a royal of Greece and Denmark) and was a gift to Queen Elizabeth on her wedding day. She then passed it down to Anne in 1972 before her engagement to Mark Phillips. Expert estimates start at US$1.4 million … up to four times that.
Meghan Markle – Queen Mary Bandeau Tiara (US$2.8 million)
The Duchess of Sussex's veil at her
May 2018 wedding to Prince Harry
was held in place by an English diamond and platinum bandeau made in 1932 to accommodate the detachable centre brooch. The County of Lincoln gifted the brooch – made up of 10 brilliant diamonds – to the then-Princess Mary in 1893 when she married Prince George, Duke of York.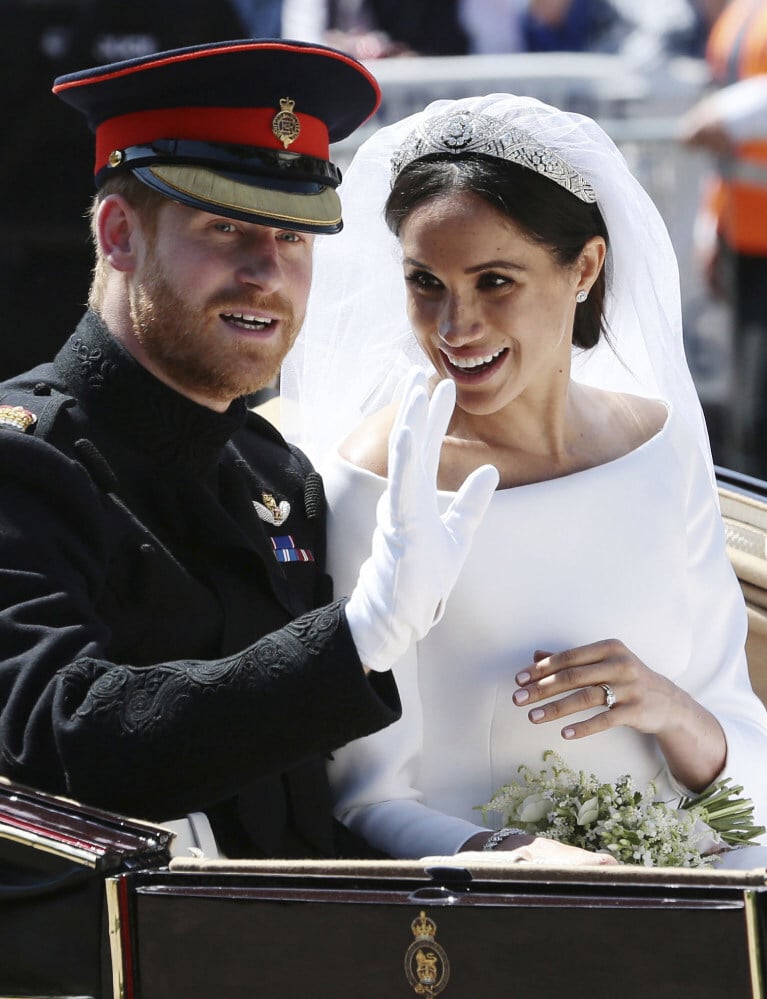 Queen Elizabeth inherited the tiara from Queen Mary in 1953 and when Meghan borrowed the item – consisting of 11 flexible sections pierced with interlaced ovals – it's thought to be the first time it had been seen since it appeared on Princess Margaret in 1965. It was priced at the time to be worth US$2.8 million by The Mirror.
Kate Middleton – Cartier Halo (up to US$1.7 million)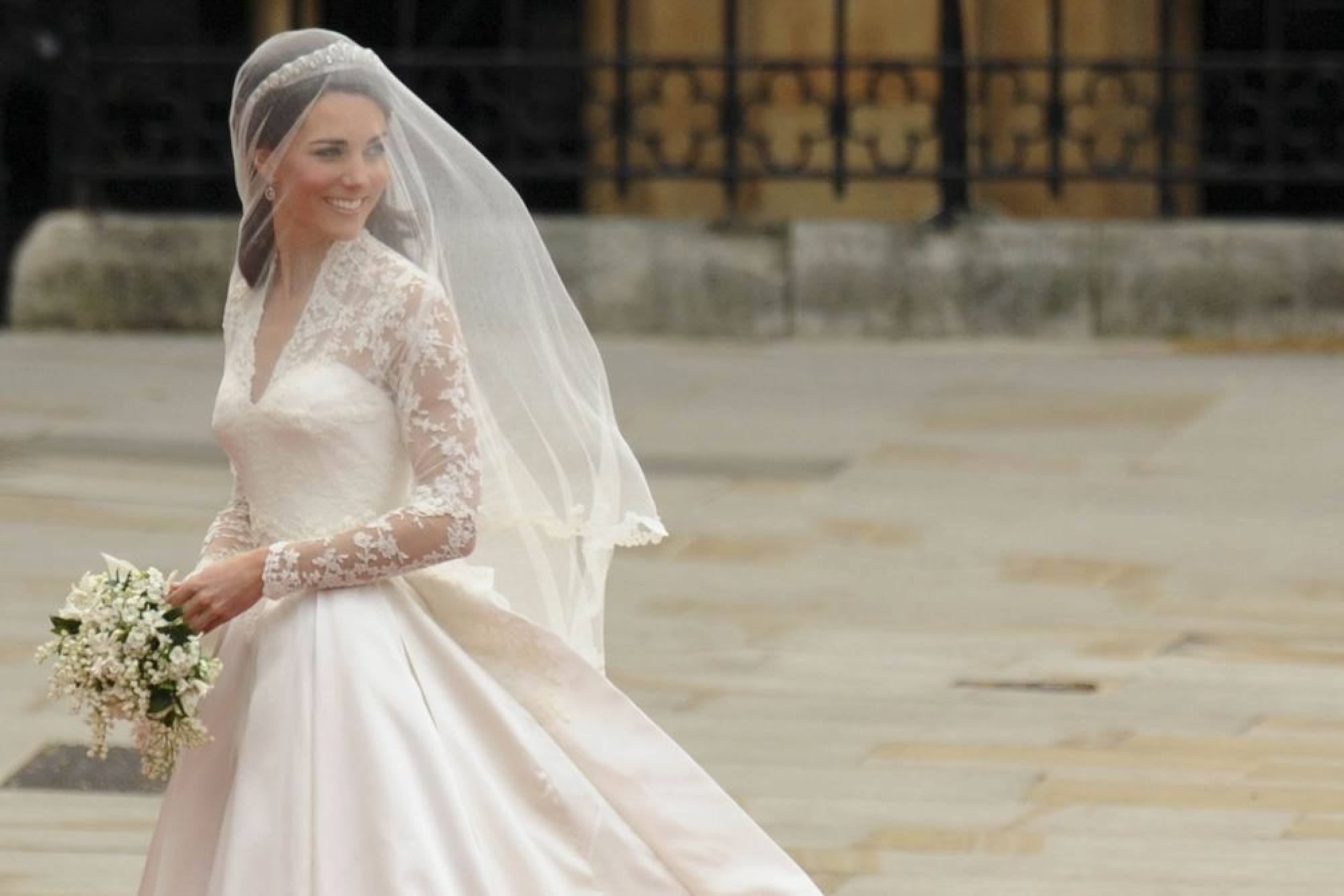 The Duchess of Cambridge wore this tiara, featuring 739 brilliant cut diamonds and 149 baguette diamonds, for her 2011 nuptials to Prince William.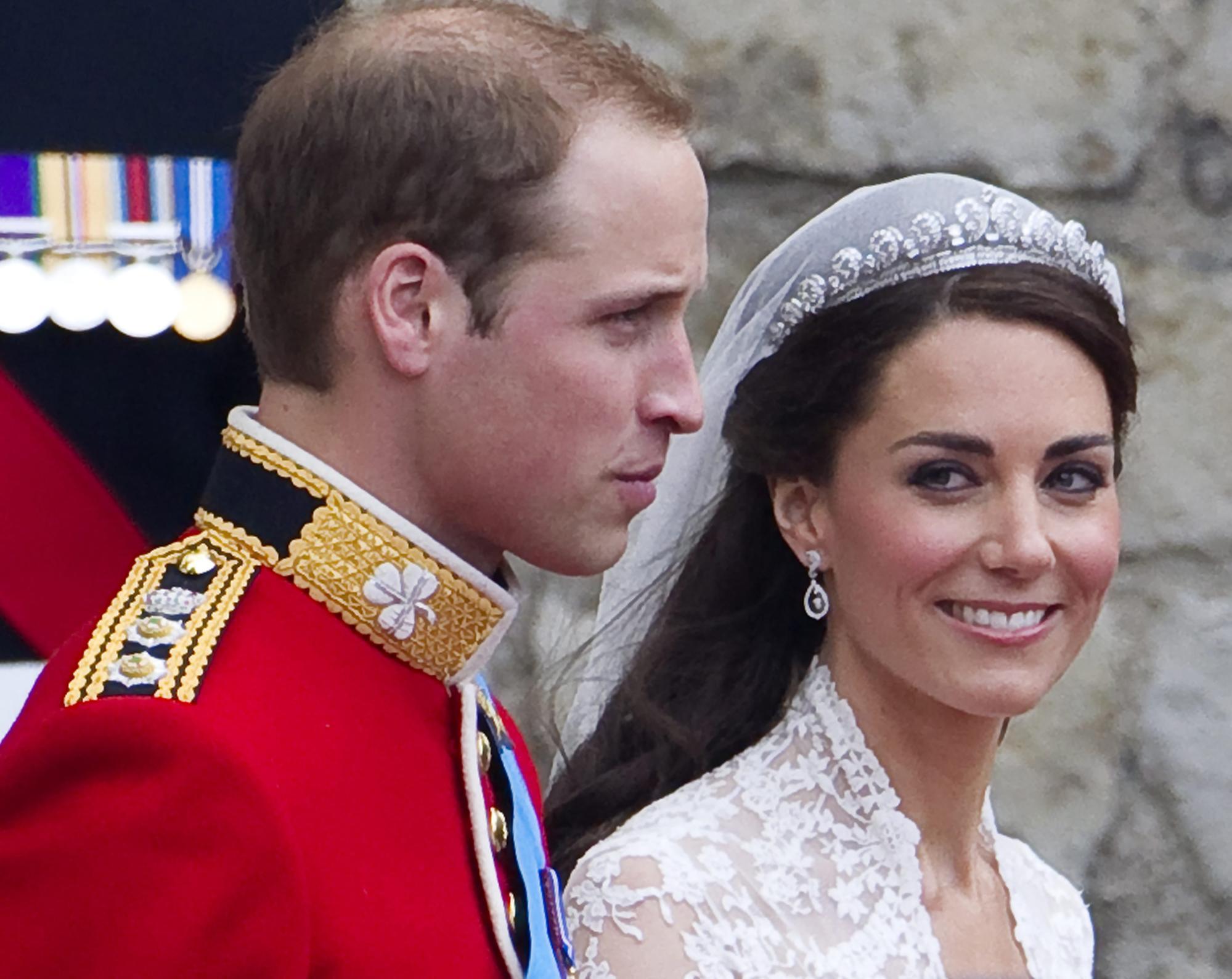 The Queen Mother originally received it as a gift from her husband three weeks before he became King George VI in 1936. She then gave it to Queen Elizabeth, as an 18th birthday gift. The Mirror prices it between US$1 million and US$1.7 million.
Want more stories like this? Sign up here. Follow STYLE on Facebook, Instagram, YouTube and Twitter.

Princess Beatrice donned the same piece Queen Elizabeth wore at her own wedding, while Princess Eugenie sported the US$14 million Greville Emerald Kokoshnik Tiara
Zara Tindall and Kate Middleton's tiaras were both Cartier designs, while Meghan Markle chose a unique bandeau design and a diamond centre brooch