STYLE Edit: Van Cleef & Arpels' new Enchanting Garden exhibition presents a dazzling journey through the jewellery maison's nature-inspired pieces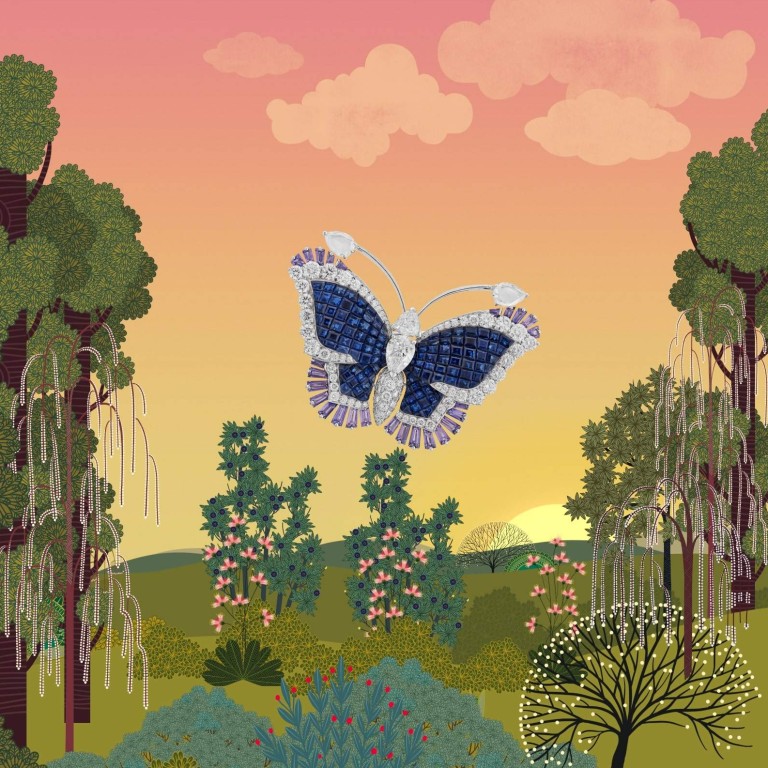 Nature has long served as inspiration for
jewellery maison Van Cleef & Arpels
. Alongside fairy tales and fantasy stories, it has resulted in the creation of countless beautiful pieces in the brand's bejewelled oeuvre, each rendered in the maison's distinctive style.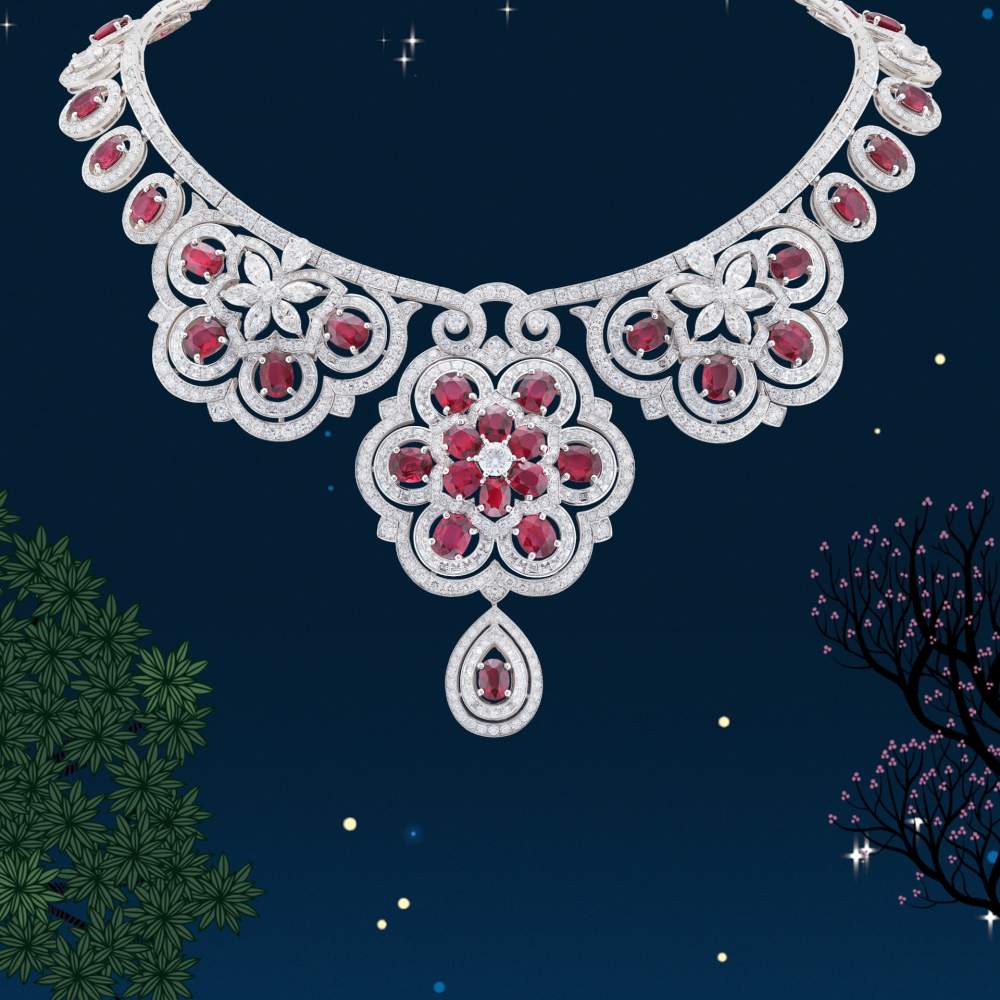 This season, the brand is inviting us to dive deep into its high jewellery archives and discover its rich tapestry of creation. It has collaborated with French artist and illustrator Charlotte Gastaut to create a dazzling Enchanting Garden exhibition inspired by a mythical forest.
"Through this collaboration with Van Cleef & Arpels, I can draw very freely and illustrate a whole universe around nature," says Gastaut. "Van Cleef & Arpels is one of the only maisons to enable me to imagine without restriction. I can go wild: colours, patterns, repetitions. Nature is in the spotlight."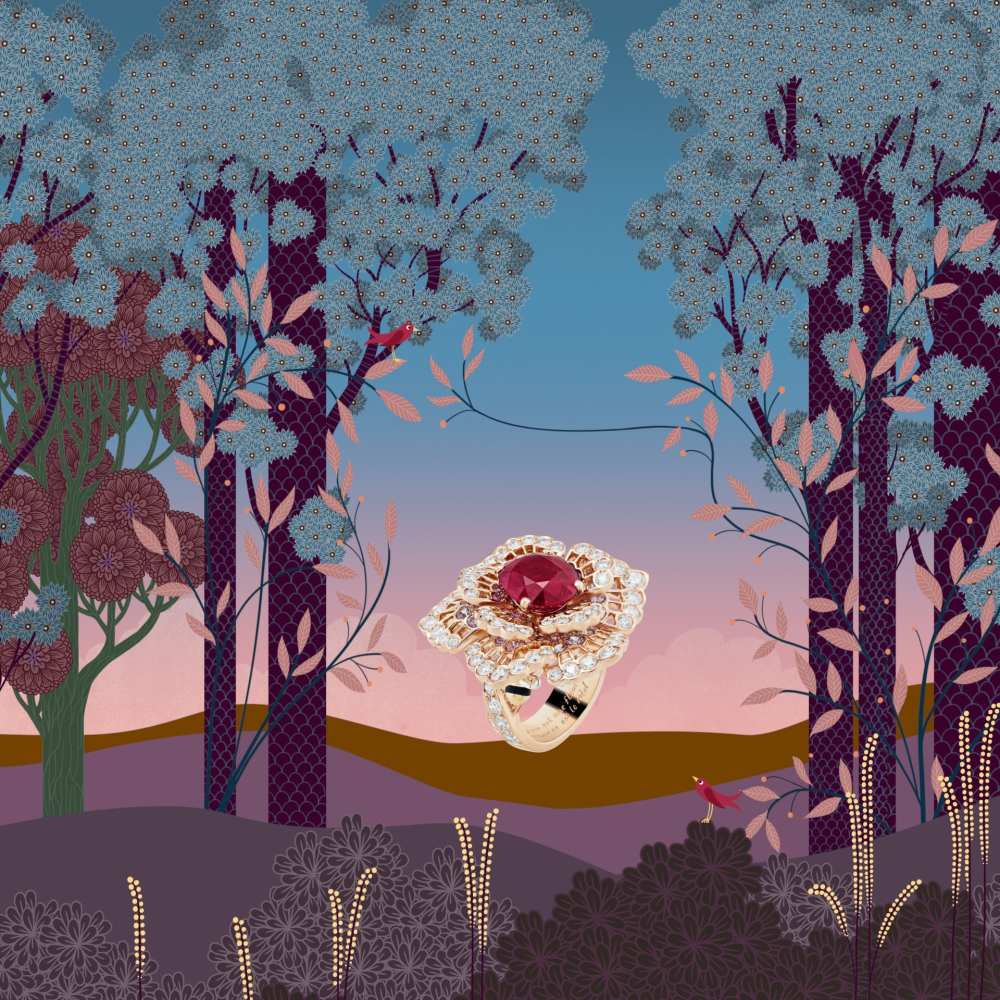 Thanks to Gastaut's work, guests will be able to wander through fabulous gardens and mysterious forests inhabited by flora and fauna of every kind – including the bejewelled sort, of course. Small kiosks will be set up along the way to enable guests to discover Van Cleef & Arpels' dazzling creations, whose glittering allure adds to the enchantment of the forest.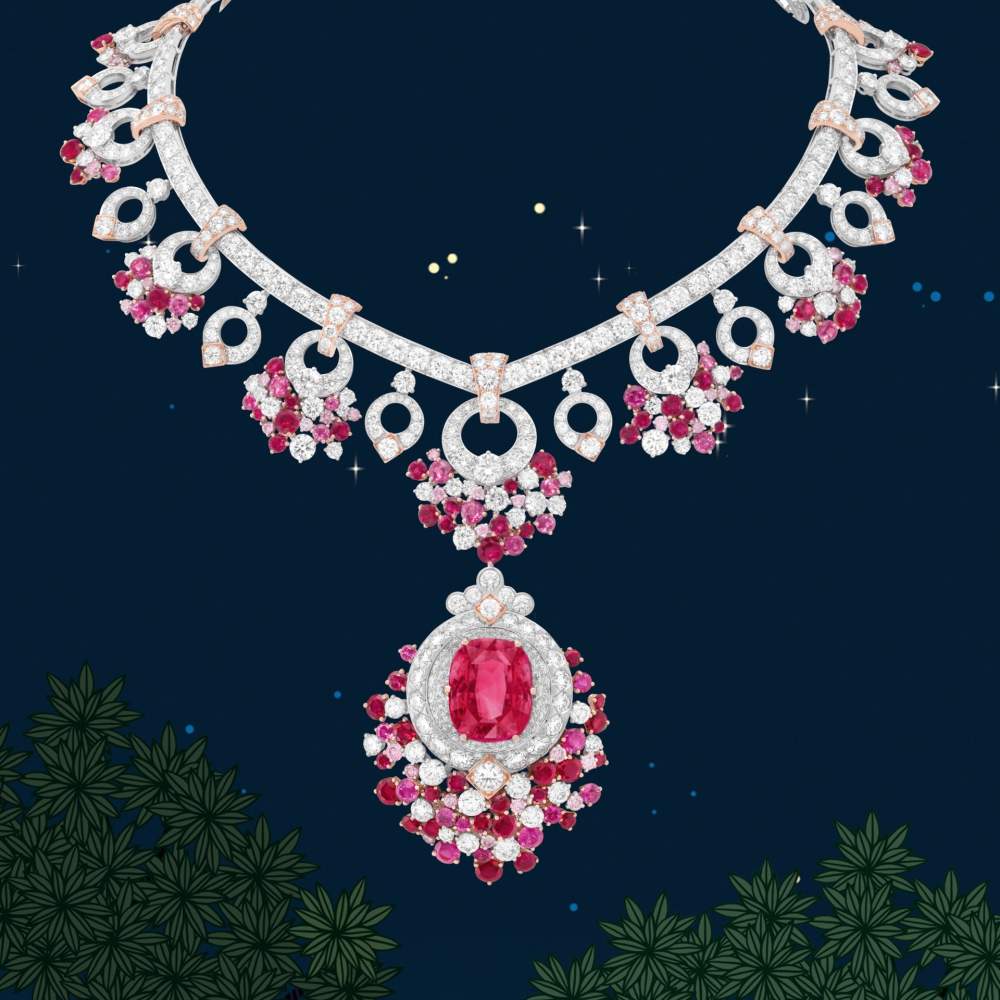 Creations not to be missed include the Jardin de Rubis necklace, which drew inspiration from the world's abundance of ornamental gardens. A scattering of rubies and pink diamonds along the edges of rounded pendants evoke the image of ripening berries dotting the branches of manicured hedges in spring. The necklace comes with a large central pendant bearing a 18.12-carat ruby from Tanzania. In classic Van Cleef & Arpels fashion, the pendant can be detached and worn separately as a clip.
Of course, every garden has its butterflies. The delicate creatures have featured in Van Cleef & Arpels' creations throughout the ages. The Éventails butterfly clip, for instance, features a wealth of blue and mauve sapphires set tightly next to each other, accented by white diamonds. The Azuré butterfly between the finger ring, on the other hand, has the creature placed next to a stunning 8.64-carat cushion-cut blue-green tourmaline. The tourmalines are echoed in its body, as though it is getting energy from the stone.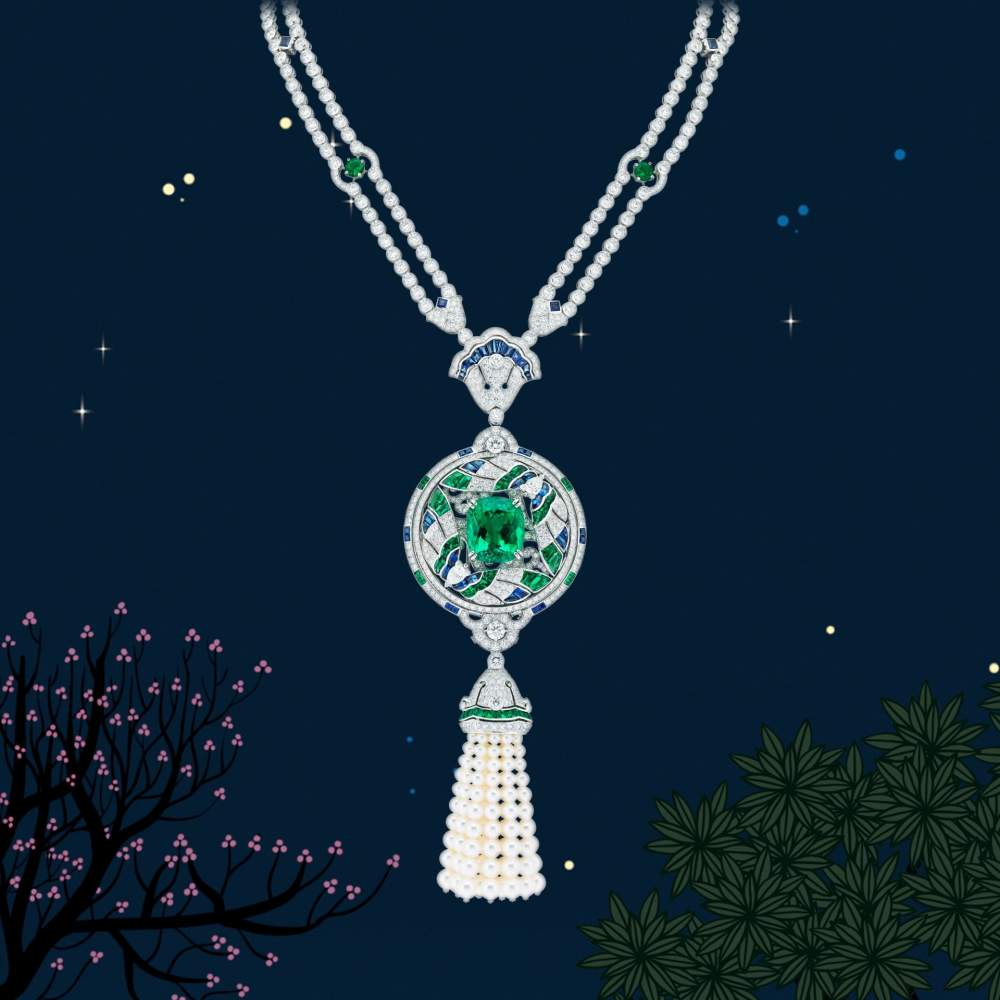 Then there is the Secret des Papillons necklace, whose butterflies are not obvious at first glance. Their bodies are hidden in plain sight on the central pendant, flanking the central 16.52-carat Colombian emerald as though guarding a precious cargo. The pendant features a detachable tassel with a cascade of white cultured pearls.
As a final, fantastical touch, Van Cleef & Arpels has also chosen to include a few fairy clips in the exhibition. They are, after all, expressive of the magic of Mother Nature. The Fée Rusalka clip, for example, features a delicate fairy rendered in white gold, surrounded by curling waves of sapphires, diamonds and cultured pearls.

Featuring artworks by French illustrator Charlotte Gastaut, the exhibition showcases pieces from the luxury brand's high jewellery archives amid a mythical forest setting
Butterflies and gardens inspire statement necklaces whose pendants can be detached and worn as clips, while fairies feature in the Fée Rusalka clip