STYLE Edit: How Celine's timeless Triomphe handbag stole the show in Parade, the fashion brand's autumn/winter 2021 collection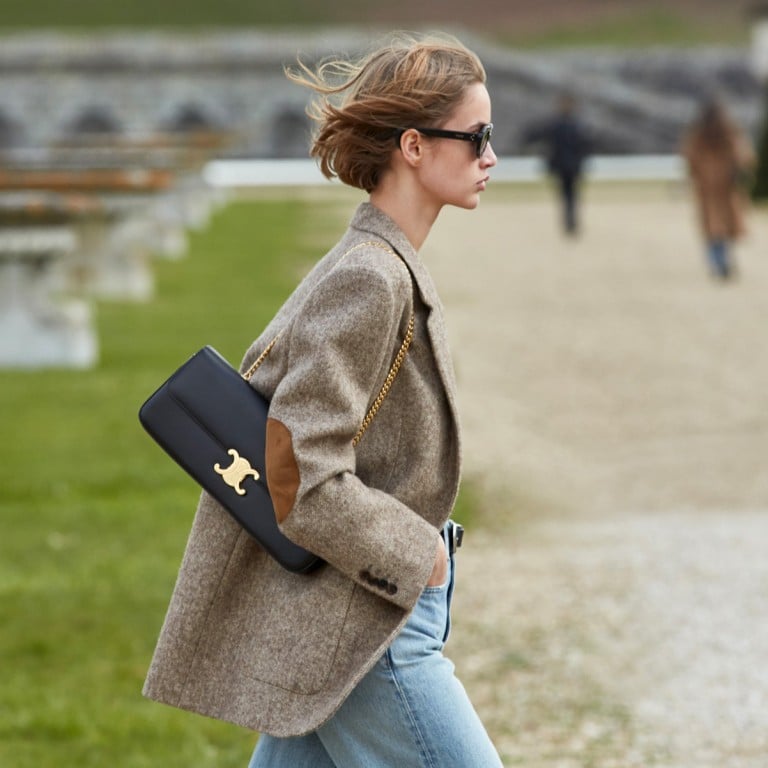 Celine's timeless Triomphe is revisited for Parade, the brand's autumn/winter 2021 collection and, if the iconic shoulder bag's
popularity back in summer
is anything to go on, the winter release is going to be a hit among arm candy connoisseurs.
The new signature bag debuted as a shoulder-carry piece in the spring/summer 2021 collection, at the Stade Louis II in Monaco, with the clasp design inspired by the chain that wraps around the Arc de Triomphe in Paris. The motif has been part of the Celine archive since the 1970s, but was unearthed and
reimagined by Hedi Slimane
when he took over the house in 2019.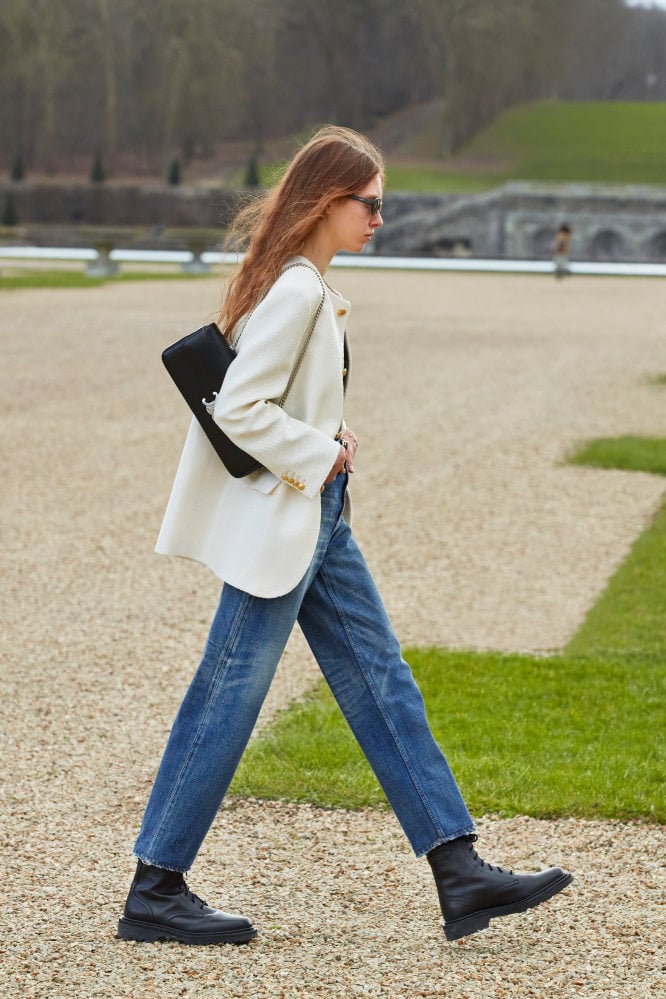 The archival design has also been reinterpreted into the Triomphe canvas, which has a worn, vintage effect.
The big difference between the Triomphe of the summer and the Triomphe of the autumn is its size. Last season, the shoulder bag measured 20cm by 10cm (the Teen Triomphe was and is a little smaller). This season, the Triomphe has a more elongated silhouette that makes it even more noticeable when tucked under the arm.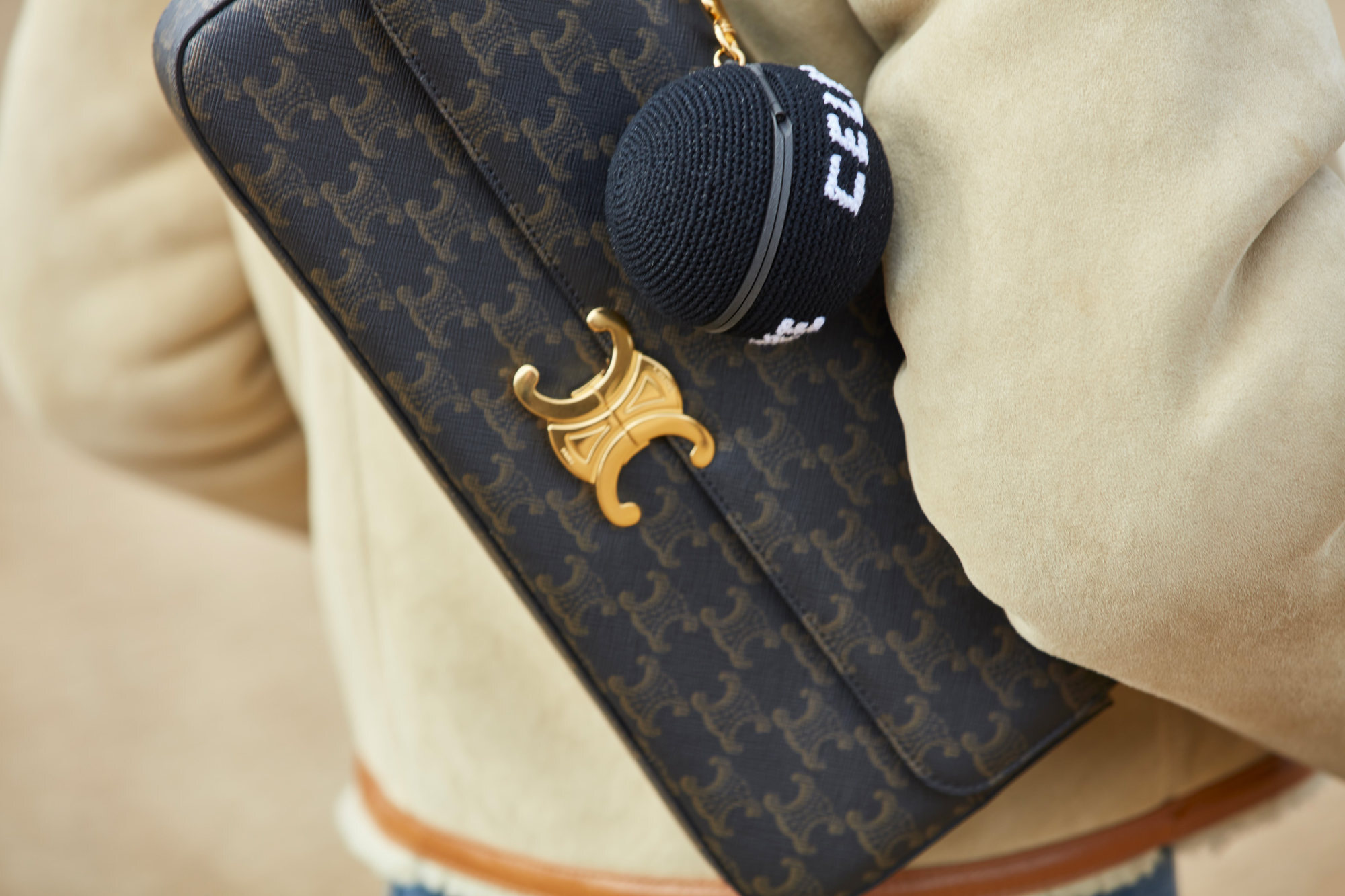 Jokes aside, the size does matter. Not least because it gives more room for hand sanitisers, wet wipes and spare face masks in our new Covid-19 world. The new elongated shape allows the Triomphe shoulder bag to peek out from under the arm a little more conspicuously than before. After all, if you have an "It" bag, why not show it off?
You can see the new Triomphe in at least three iterations in Celine's Parade show, filmed near Paris at the Chateau de Vaux-le-Vicomte's Jardins d'André Le Nôtre. The full line-up for the new release includes shiny calfskin leather in Pebble, Nude, Forest, Arctic Blue, Pop Orange and Peony colourways, and fresh pearl and natural colours in lizard skin. The Teen Triomphe also gets a tweed finish with tan trimmings.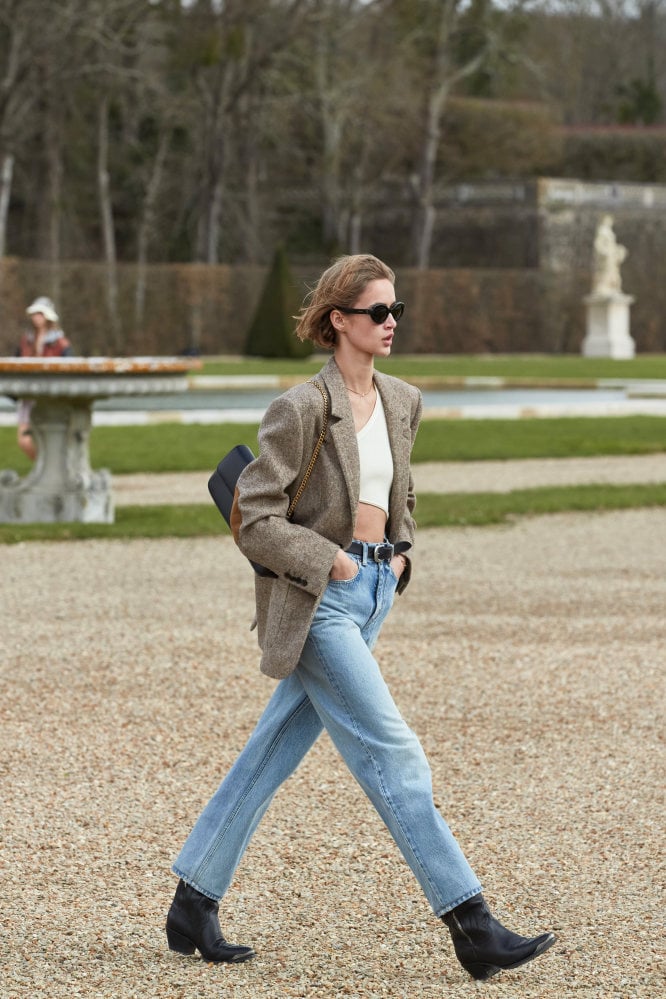 Among the stand-outs from the show, Look 52 is an all-black ensemble with so much textural play that the word "monotone" seems unfair.
Another asymmetric top – this time, white, cropped and under an oversized blazer with brown suede elbow pads – pairs with the black calfskin Triomphe in the opening look.
And a third stand-out is the Triomphe in Triomphe Canvas, paired with a cropped shearling jacket, bootleg jeans and a wide headband – probably the most Gen Z outfit of the lot.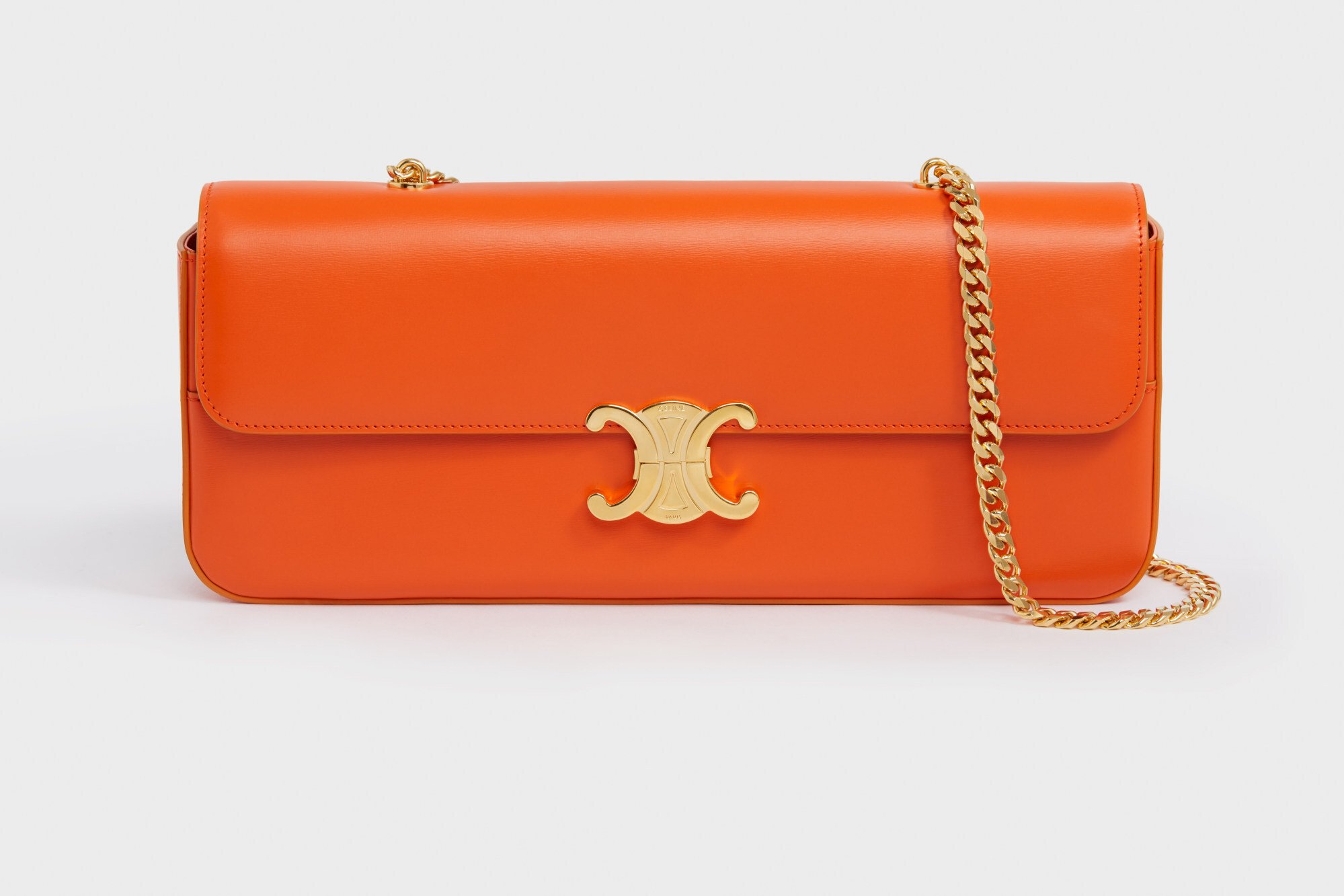 As much as
Slimane is influenced by
the wants and aesthetics of the TikTok generation, the show notes for this season take inspiration from three French literary giants of the past: Paul Verlaine, Charles Baudelaire and Arthur Rimbaud.
It was the latter who penned the line, "J'ai seul la clef de cette parade sauvage (I alone have the key to this savage parade)", which inspired the name of the collection.
As artistic director, Slimane alone holds the "key" to this parade, and he has treated us to French girl style at its best against the backdrop of a Parisian estate. Youthful, urban yet elegant, the outfits project a confident "Celine girl" image – Triomphe ever close at hand.

Inspired by the Arc de Triomphe in Paris, the 'It' bag's clasp motif was originally designed in the 1970s, refreshed by artistic director Hedi Slimane in 2019
Slimane takes inspiration from historic French writers like Arthur Rimbaud and Charles Baudelaire for this collection