Inside a California mansion fit for a royal: Italian villa Il Sogno in Bel-Air, the former home of real estate millionaire Howard Ruby and Hollywood star Yvette Mimieux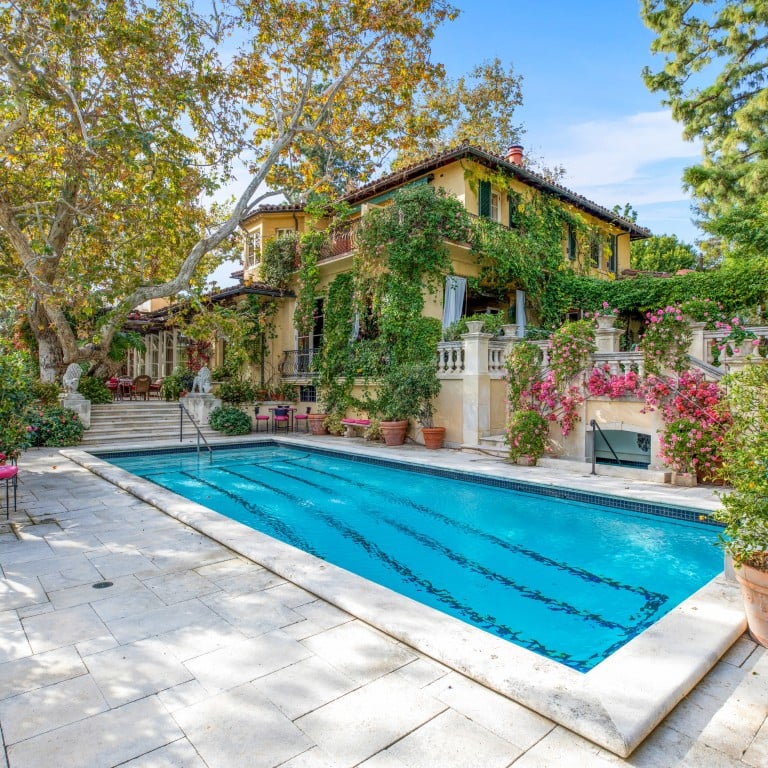 Located in one of Los Angeles' prettiest neighbourhoods is, arguably, one of California's prettiest estates: Il Sogno was once the Bel-Air home of Hollywood glitterati Howard F. Ruby and his wife Yvette Mimieux.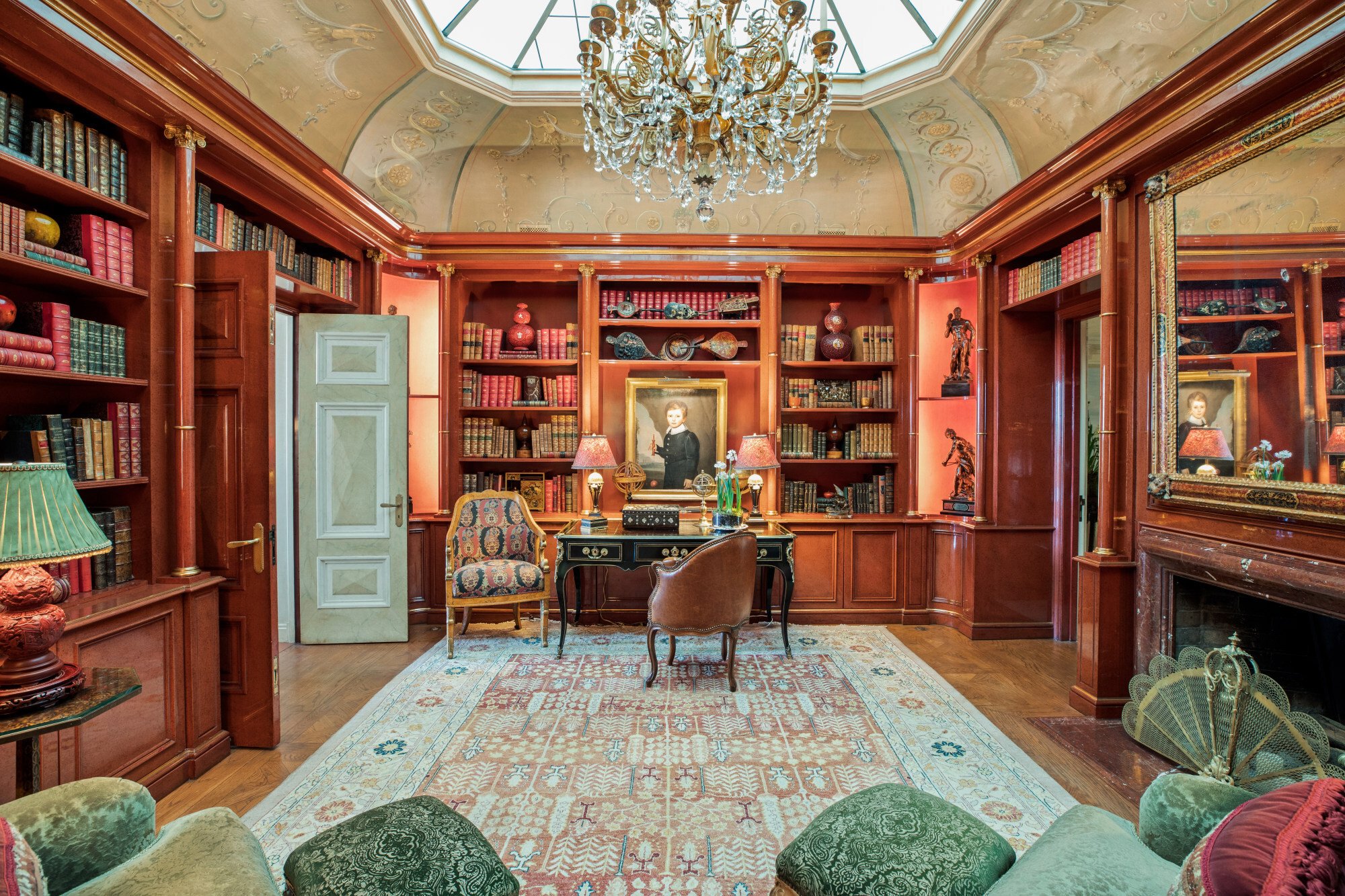 Literally named "the dream" in Italian, the US$45 million property is now for sale through Westside Estate Agency. Whoever picks up this distinctive address in its exclusive enclave will count
superstar musicians Jay-Z and Beyoncé
, actor Jennifer Aniston and Tesla mogul Elon Musk among their new neighbours.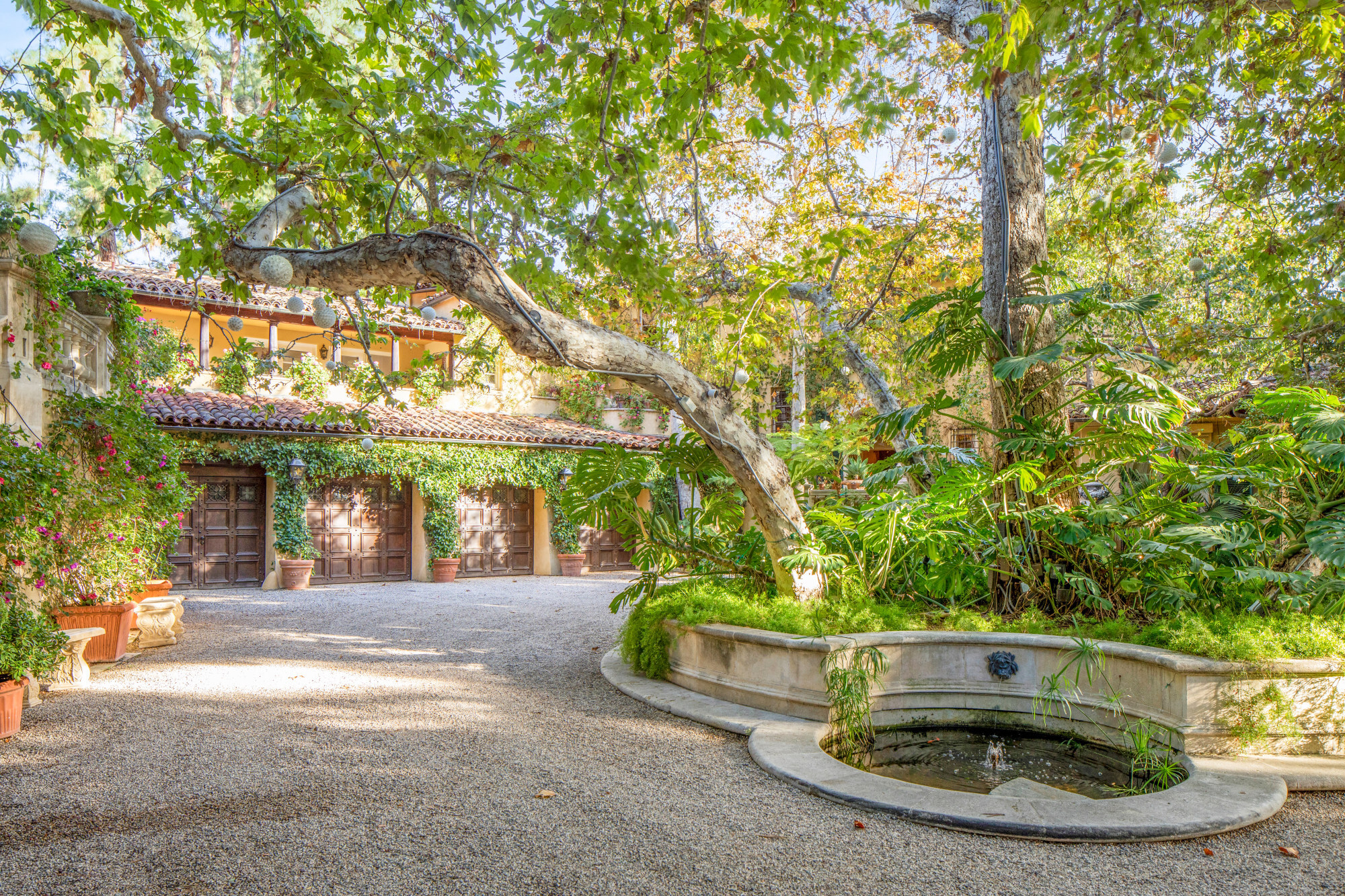 Originally built in the 1920s, Ruby bought the 12,000 sq ft Italianate compound in 1979 and Mimieux moved in when the couple married in 1986. Mimieux was a familiar face on cinema and television screens from the 1960s to the 80s, racking up three Golden Globe nominations along the way, and her husband Ruby made a name for himself as the father of corporate housing – better known as serviced flats – as founder, chair and CEO of Oakwood Worldwide.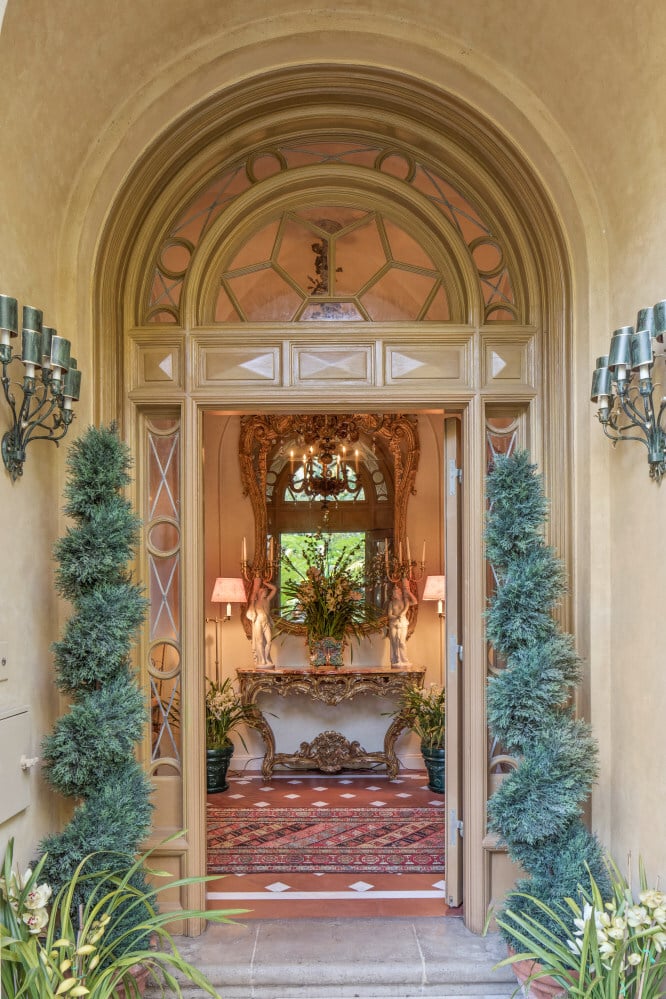 Il Sogno is an outlier in chic Bel-Air. Once likened by Ruby to a Fabergé egg, the house has a singularly ornate style that stands apart from the ultra-modern designs that currently dominate the neighbourhood. Perched on a 42,000 sq ft lot on Perugia Way – around the corner from the Bel-Air Country Club, just north of UCLA and west of Downtown LA – the six-bedroom, eight-bathroom house boasts a library, a function room the size of a ballroom and a four-car garage. Designed to recall a villa that might overlook Italy's Amalfi Coast, Il Sogno's interiors are as lush as the leafy surroundings that envelop the house.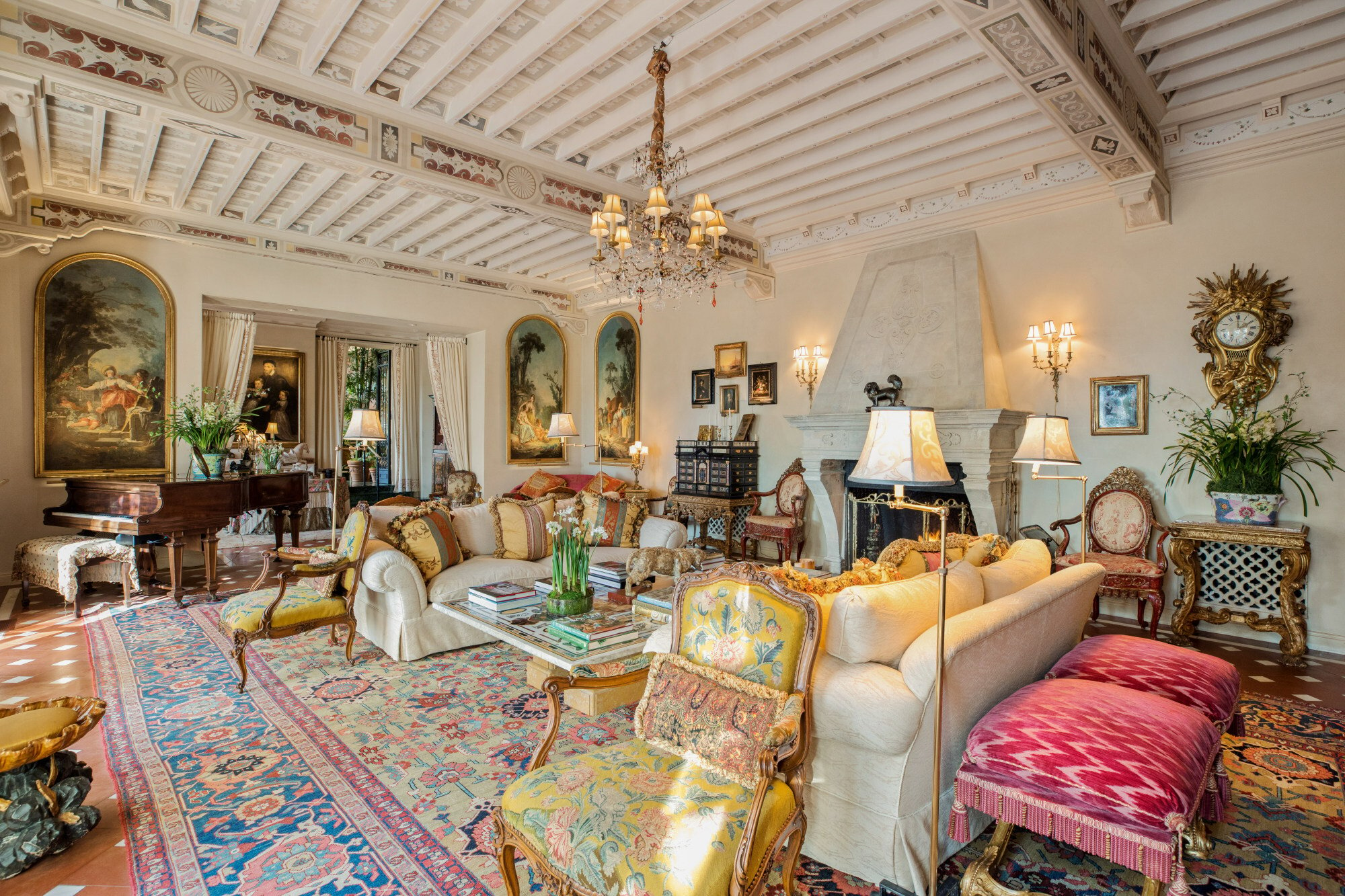 Designed by Turkish-born, Paris-educated Kalef Alaton, the house's unapologetically ornamental interiors bring his work at the Hotel Bel-Air and Melbourne's Park royal Hotel to mind, marrying vintage and contemporary elements to achieve his defining eclectic style (which he also applied to homes for Marilyn Monroe, Frank Sinatra and philanthropist Simon Beriro). Every Alaton project incorporates European antiques, bespoke items, animal prints and luxurious materials, often in every room, giving projects a lavishly grand yet comfortable ambience.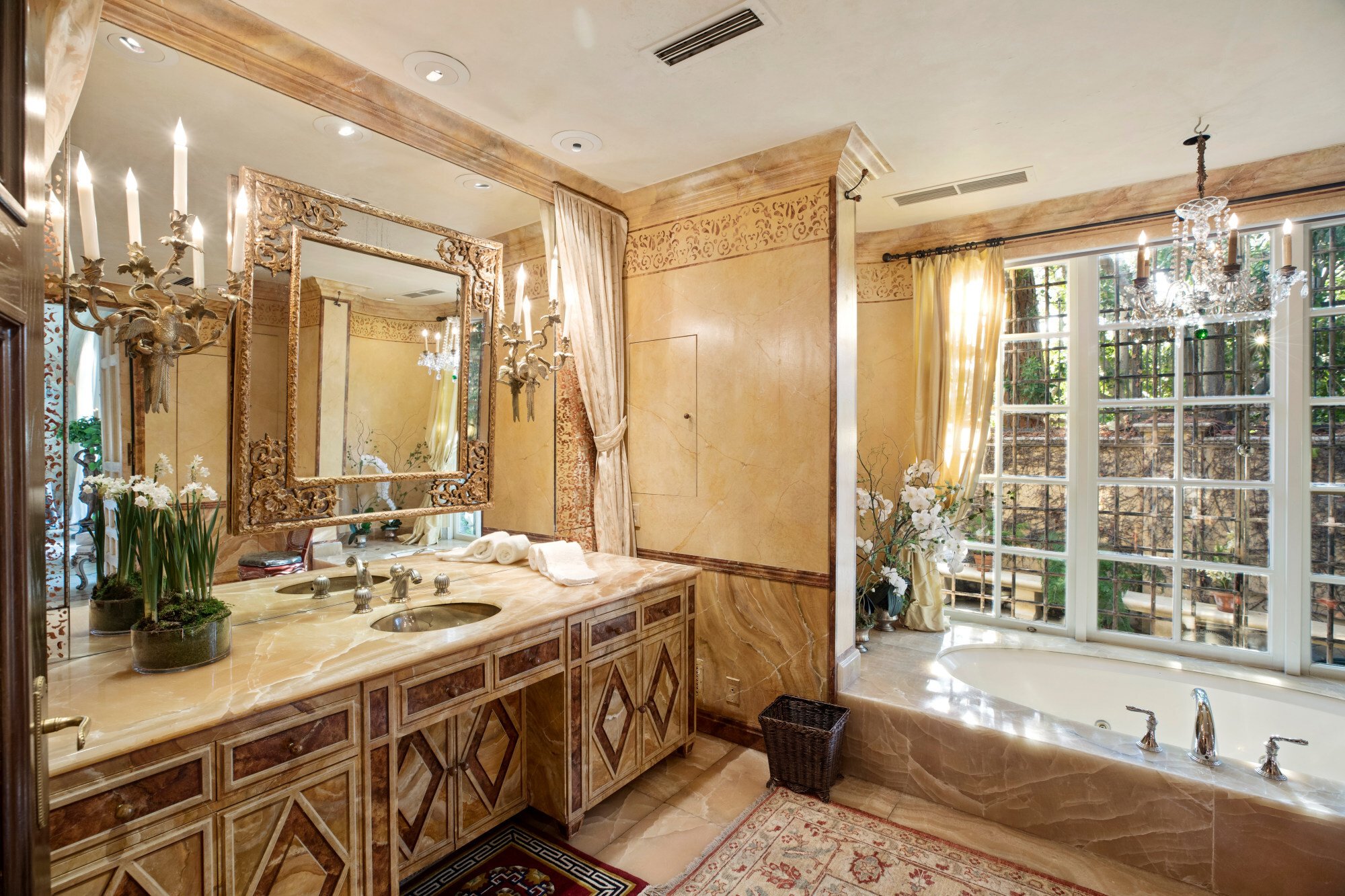 Il Sogno is classic Alaton. Starting behind a delicate wrought iron gate at the main entrance, at the end of a stony circular driveway, visitors could easily be overwhelmed by the volume of detail that unfolds amid the marble and ceramic statues, creeping vines and pottery that dot the path leading to the front door. But Alaton's careful curation soon reveals itself.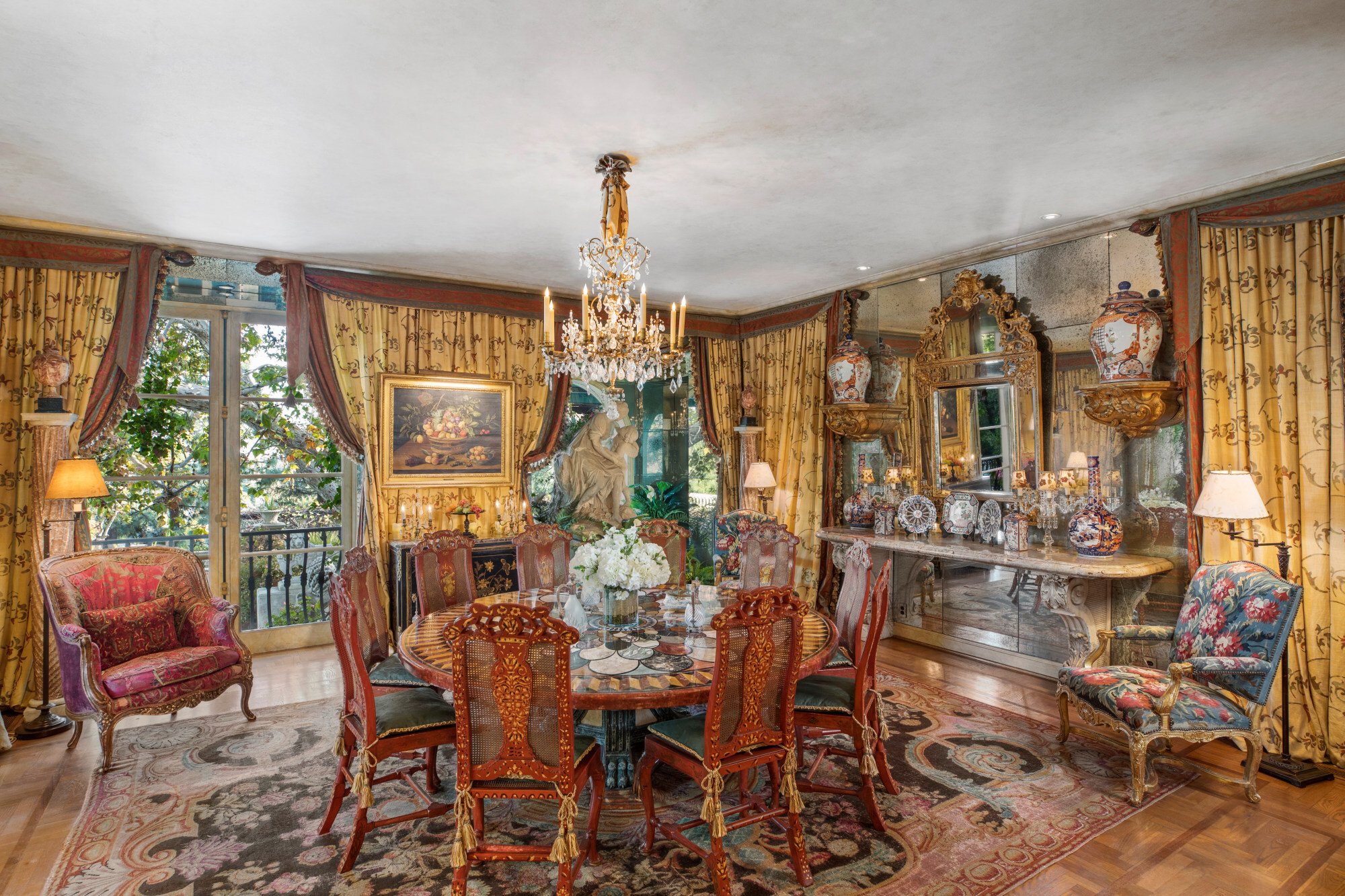 On the ground floor, the grand living room – with its arched French windows, hand-painted ceiling beams and carved stone fireplace – welcomes with furnishings and antiques detailed by artisans and craftsmen from Italy's Amalfi coast. From there, art-lined corridors lead to a formal dining room. Furnished in a way that wouldn't be out of place at Versailles, the round dining table anchors the opulent room, making it more intimate than outré.
Elsewhere on the first level is the library, with hand-lacquered panelling, highlighted by a central skylight and cove ceiling with chandelier. The deep redwood shelving recalls the world's most hallowed halls of academia, and the alcove lighting that spotlights diverse artworks caps the room's cultured tone.
The ballroom leads to a tropical solarium and bar, outfitted with more graceful arched windows and abundant plants. It's a space ideal for high tea and shows one of the home's defining motifs: bringing the outside inside by ringing the ground floor with flower-lined trellises and patios.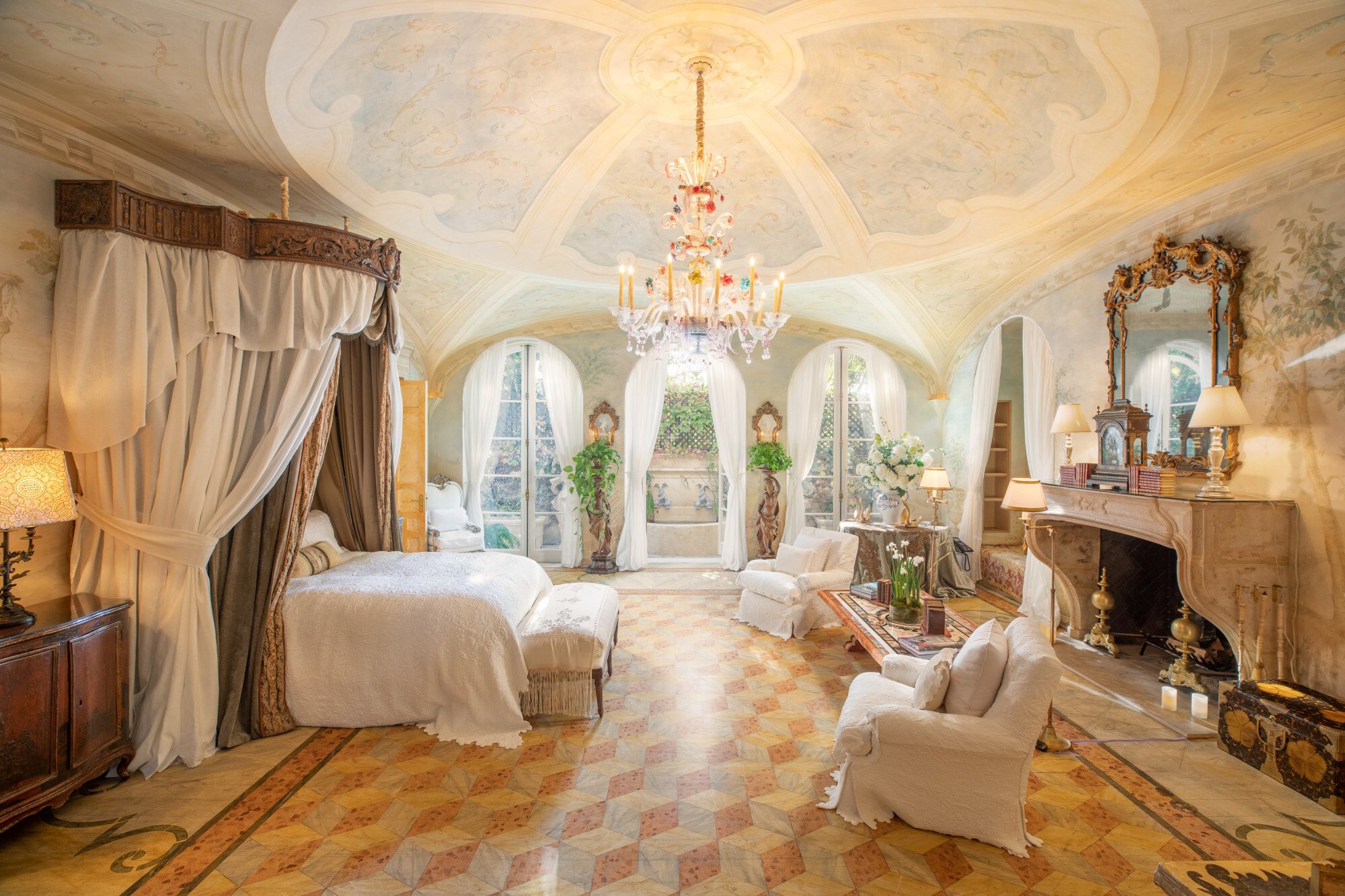 Upstairs, the master bedroom is topped with vaulted ceilings and frescoes, with fine woods lining the dual bath and dressing rooms. Also fitted with a fireplace, the room is a haven complemented by a stone balcony.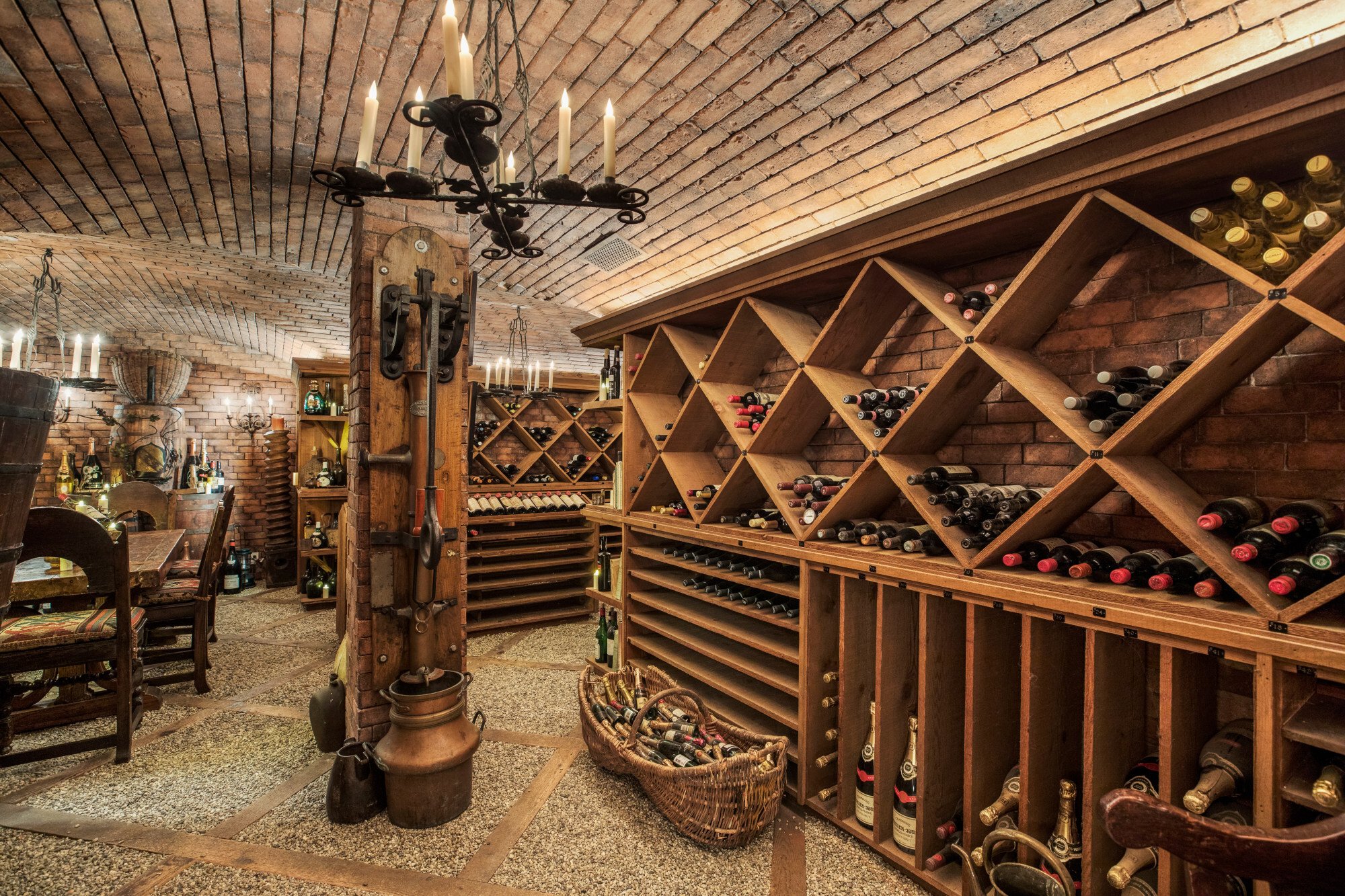 The interior of Il Sogno wouldn't be complete without private spa facilities, a family room, a sprawling bricked wine cellar with a tasting corner and a full chef's kitchen, equipped with commercial-grade appliances.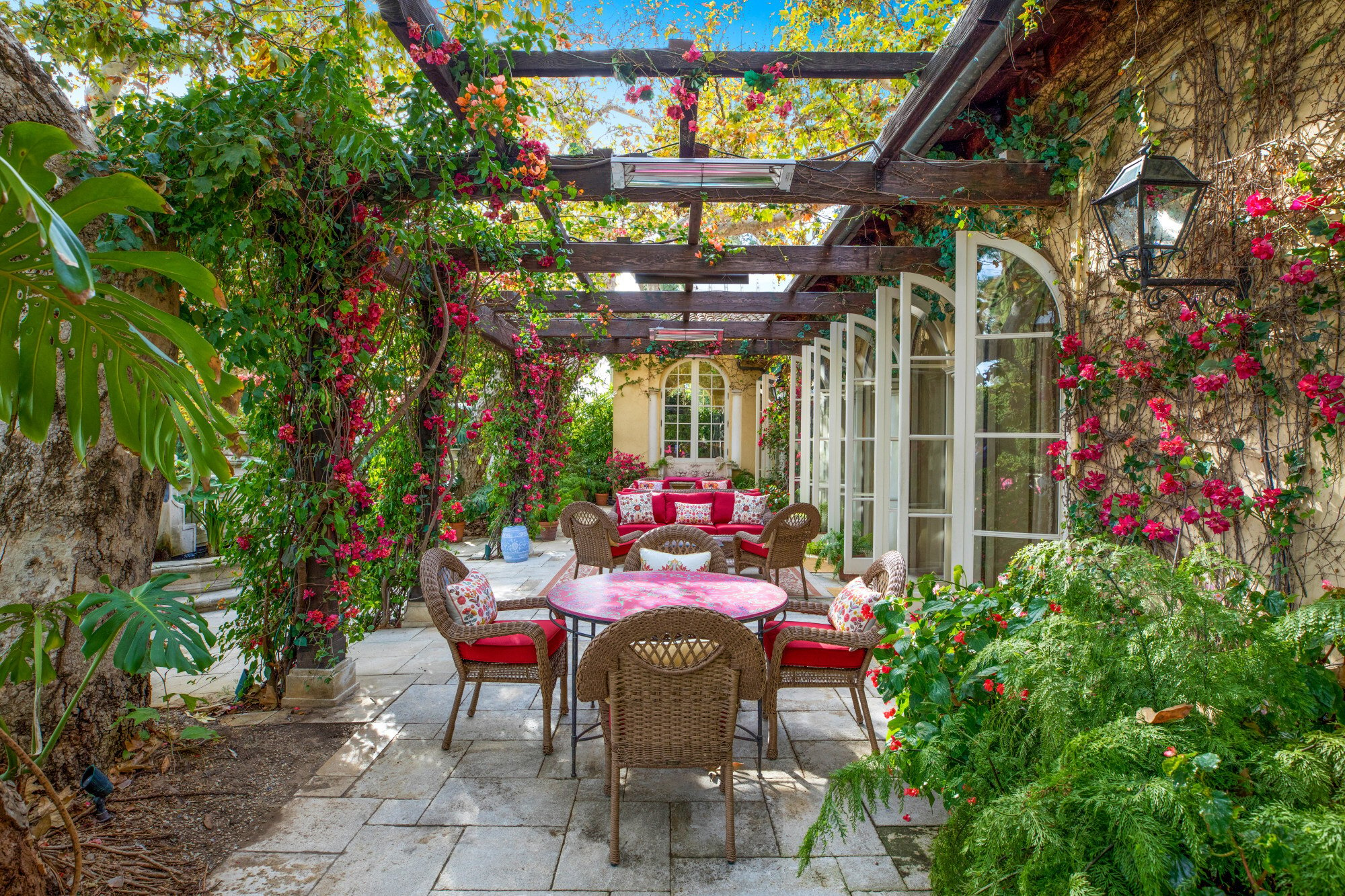 Outside, there is verdant, almost wild landscaping around a manicured lawn. Mature foliage, and a serene garden designed by florist David Jones (the preferred choice of Jacqueline Kennedy and Elizabeth Taylor) of climbing vines and roses flank the pool. Nearby, vibrant pink accents the umbrellas and loungers, popping against a classic wood loggia, pergola and Romanesque fountains.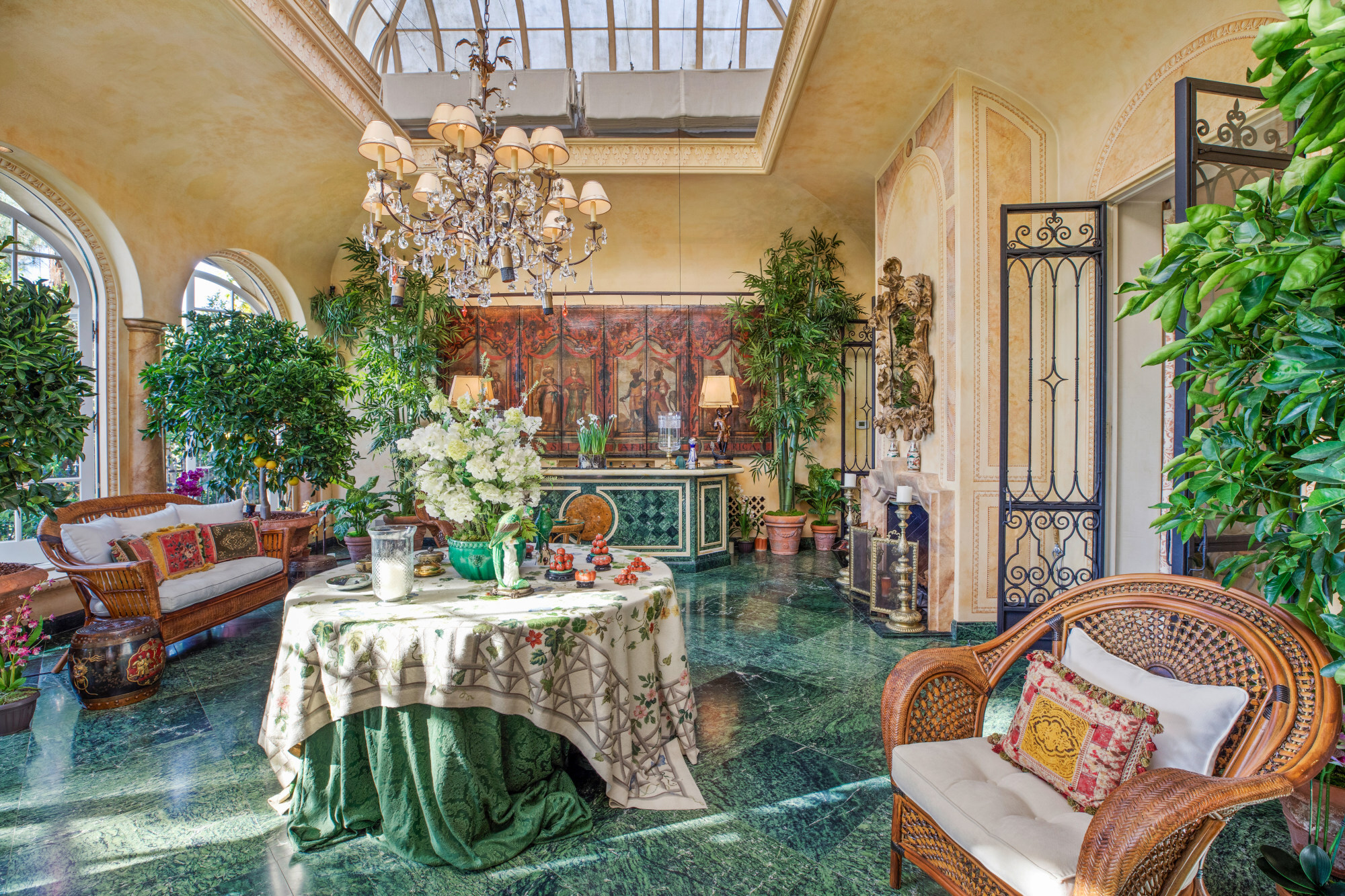 Ultimately, it is Alaton's signature decor that truly sets the estate apart. Carefully inserted sensual draperies lining both windows and ceiling coves, natural bamboo and plants throughout, refined flooring and wall coverings, ornate rugs and textured fabrics create a simultaneously lavish and liveable space.

The lucky buyer of the US$45 million home will be neighbours with celebrities like Beyoncé and Jay-Z, Tesla CEO Elon Musk and Jennifer Aniston
Its interior designer, Kalef Alaton, worked with Marilyn Monroe and Frank Sinatra, while florist David Jones was Elizabeth Taylor and Jackie Kennedy's first choice