Inside Queen Rania of Jordan's sparkling tiara collection – check out the Middle Eastern royal's ornate luxury jewellery by Cartier, Boucheron and Fred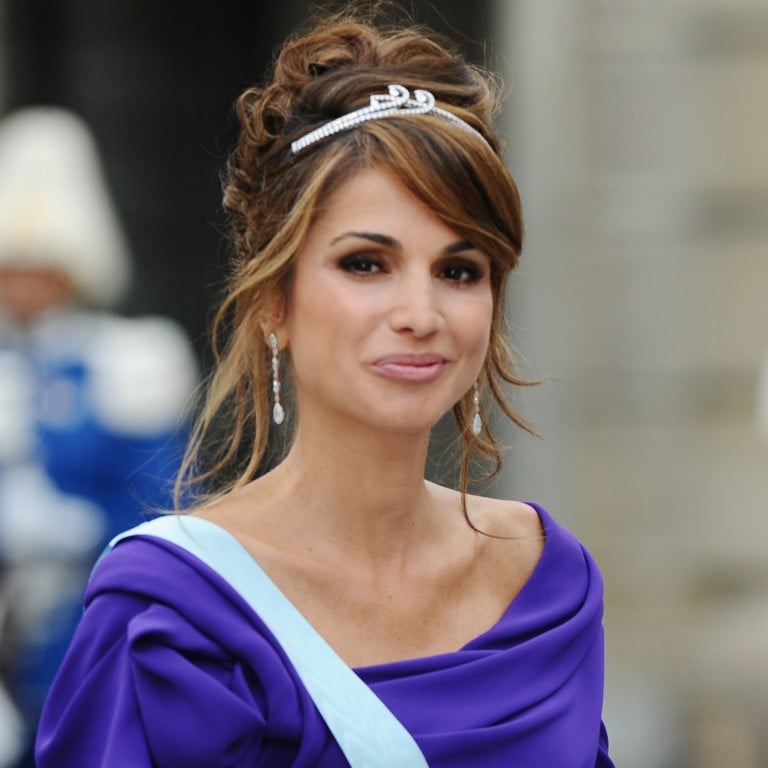 For public events she opts for mainly contemporary pared-down fashion, adding some sparkle with dainty jewellery pieces that are simple yet exquisite, reflecting her embrace of modernity. She is often seen donning delicate gem-set designs in simple scrolls and swirls or geometric styling. Dangling earrings seem to be a personal favourite too. Occasionally, she wears Arabesque motifs, highlighting the region's cultural heritage. Overall, Rania personifies a style that is restrained yet elegant.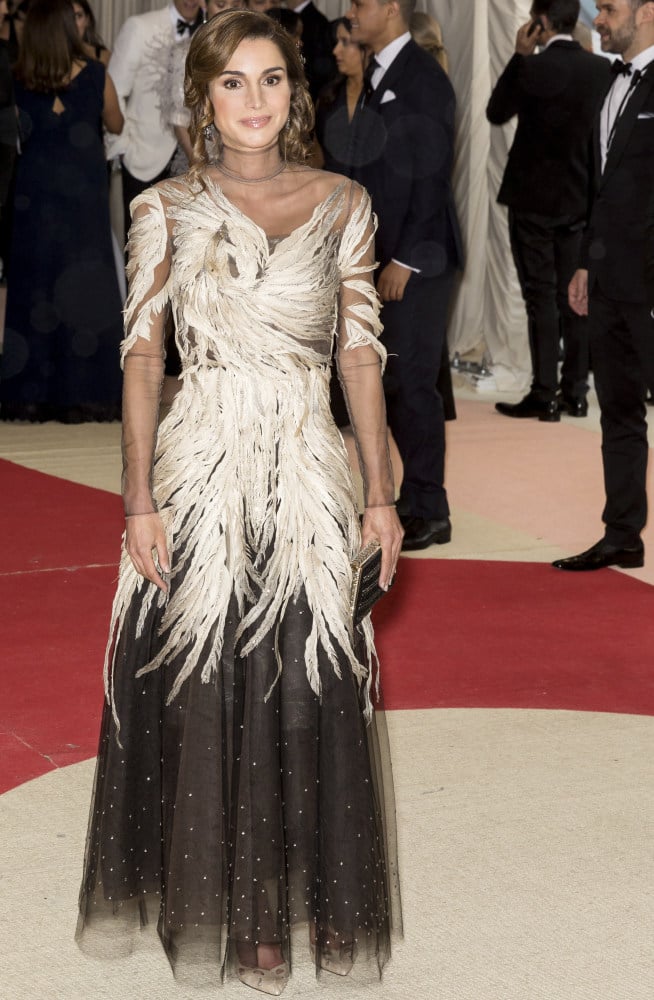 When a lavish event calls for glamour and glitter, Queen Rania rises to the occasion effortlessly. Tiaras, in particular, enhance the statuesque queen's ravishing beauty. Curiously, the Jordanian royal family have not maintained a
crown jewel collection
. Almost all pieces, including tiaras, belong to individual members of the royal family and have been handed down from mothers to daughters. The pieces are simply loaned to one another when formal occasions require ornate regalia.
So here's what Queen Rania has been spotted in over the years.
Boucheron Bracelet Tiara
This ultra-simple diamond tiara from her own collection is versatile as it can be worn as a bracelet as well. Crafted by Boucheron in Paris, it features three drop-shape diamonds dangling from a swirl which join two further rows of diamonds.
Arabic Scroll Tiara
This gift from husband Jordanian King Abdullah II in 2005 is a prominent feature of Queen Rania's collection. A spectacular white gold tiara with diamonds, it features stylised scrolls rising to a central point, incorporating the prayer "Allah is Great" in Arabic script. The tiara was designed by famed designer Yan Sicard for Fred of Paris.
Queen Alia's Cartier tiara
Also known as the "Halo Tiara", this stunning crown is a very modern design. Reminiscent of a fringe tiara, the appearance is abstract and more linear than floral.
The Cartier tiara once belonged to the late Queen Alia, then inherited by her only daughter Princess Haya. Queen Rania has borrowed the tiara on important occasions, including the coronation of her husband King Abdullah II in 1999.
She's been known to borrow an emerald Boucheron piece, designed by Solange Azagury-Partridge, from the French maison itself, for a visit to Sweden's Royal Palace in Stockholm.

Queen Rania's diamond tiara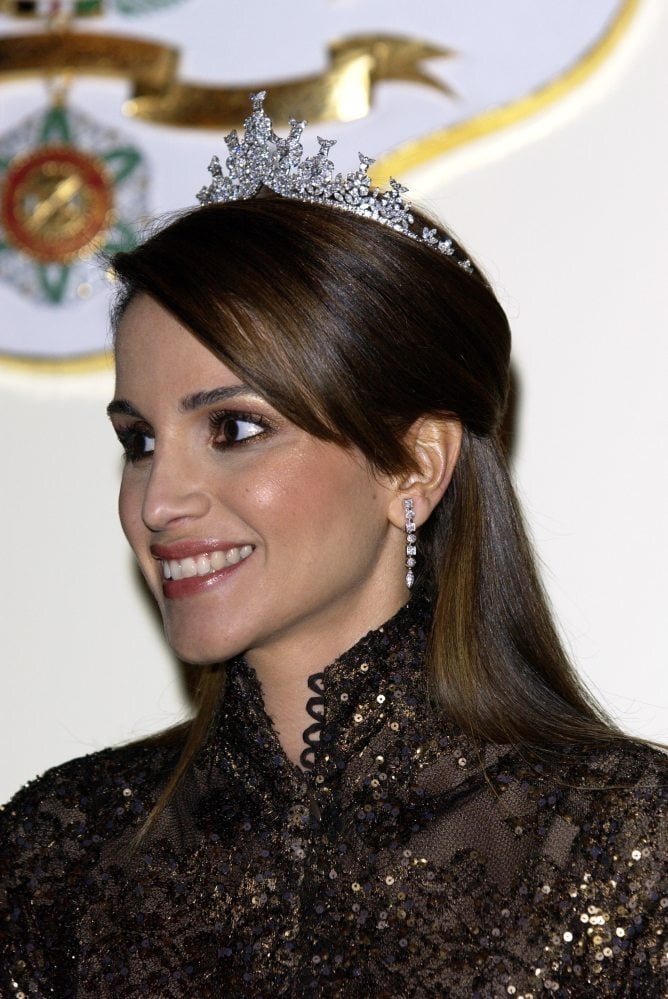 The queen paired this tiara of elaborate design with dangling diamond earrings when she attended a state banquet with Britain's Queen Elizabeth and
Prince Philip
at Windsor Castle in 2001, and then again on another state visit in 2008.

The Jordanian royal family doesn't have a crown jewel collection – Queen Rania even borrows one beloved headpiece from Princess Haya, daughter of Queen Alia
For husband King Abdullah II's coronation in 1999, she wore Queen Alia's Cartier tiara, while she donned her own diamond tiara on two visits to Britain's Queen Elizabeth