STYLE Edit: jazz up your autumn wardrobe with new Hermès men's accessories, from silk ties to scarves in bold prints inspired by the brand's equestrian heritage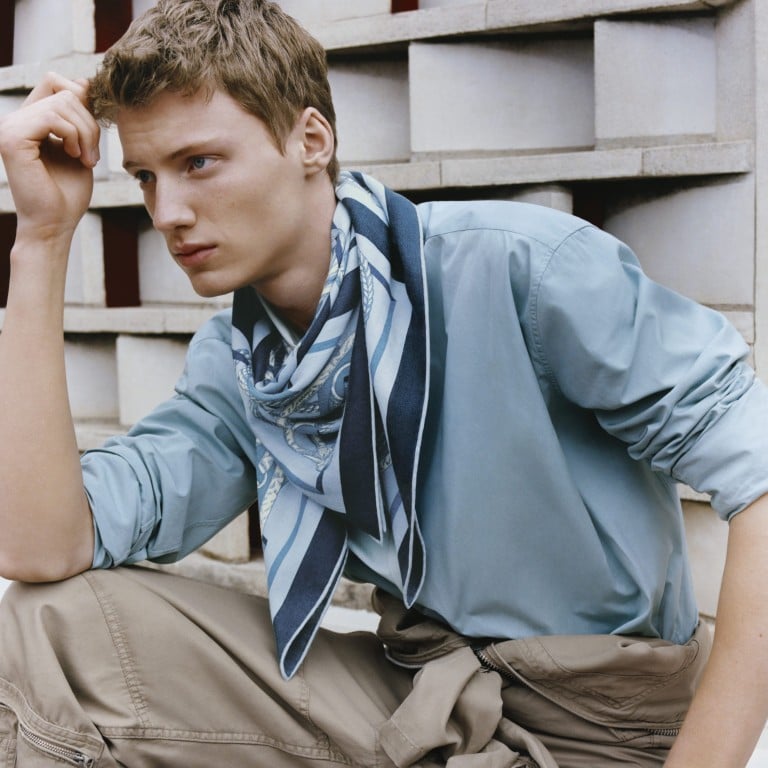 The Hermès men's ready-to-wear collection for winter 2021 is a welcome reminder of
how far we've come with menswear
, not simply in the realm of diverse lines, colours and fabrics – but accessories, too.
Véronique Nichanian invited a digital audience to watch the performance for winter 2021, showcasing clothes that accentuate the theme of "inside-outside". The collection is a series of looks that offer hybridity and practicality with the foundation of contemporary elegance.
This premise is certainly something Nichanian has championed as the creative director of Hermès Men's Universe for over three decades. With the new live-stream format for showcasing collections amid Covid-19, and a partnership with theatre director Cyril Teste, the luxury house is more modern and accessible to its customers than ever before.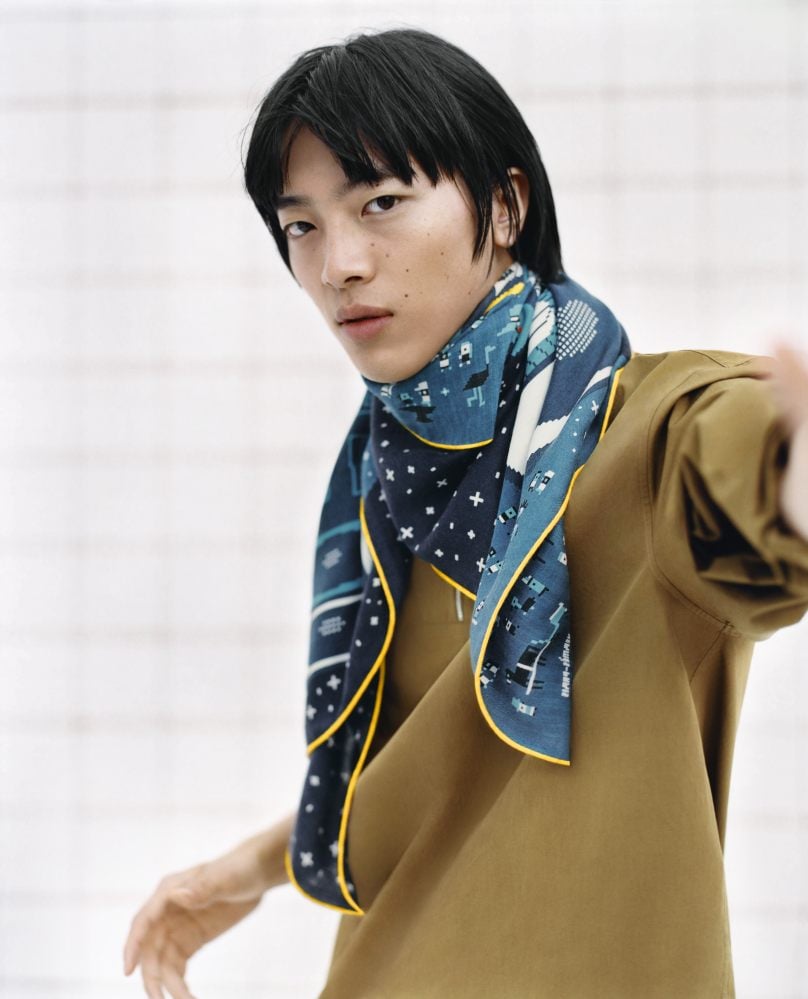 In addition to the woolly canvas and Evergrain calfskin leather update on the Hermès Haut à Courroies and Fourre-tout 48h bags, new silk accessories are adding enviable, textural, modern richness to Hermès menswear this season.
Hermès' autumn/winter accessories this year include a tie in silk twill, which can be worn with either side on show – one side printed with a classic motif, while the other is a little more playful. There is also an elegant and practical scarf with a zipped pocket in wool and cashmere. With its plastron collar and hooded scarf, it also works as a convenient capsule for urban commuters.
These accessories undoubtedly speak to Nichanian's idea of hybridity and blurring the line between formal and informal.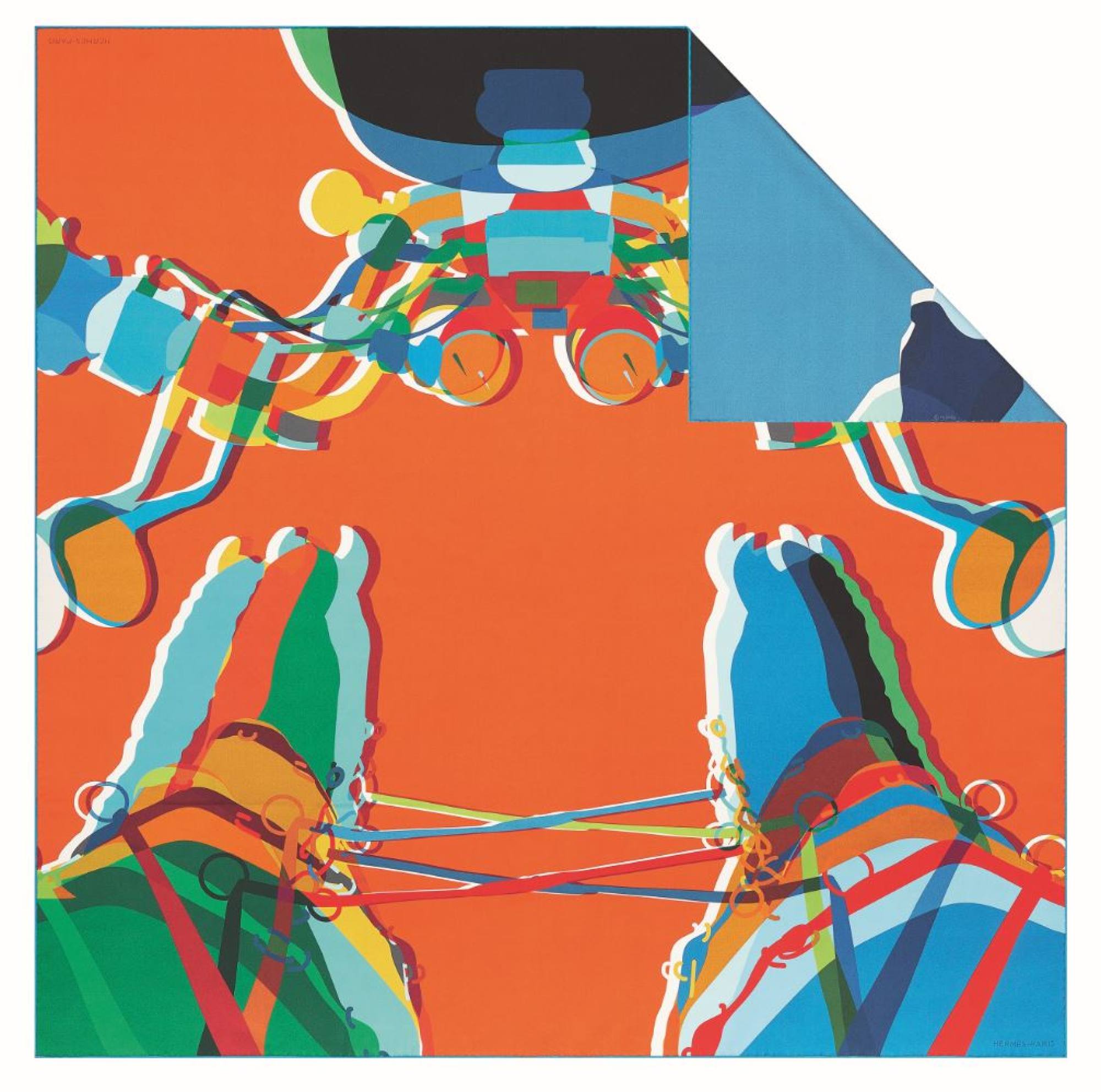 Also under the scarves category, the double-face Hermès, Drive Me Crazy scarf in twill offers a bold colour contrast of a print by designer Yoni Alter. Alter plays with multiple layers, reliefs and colours of a motorcycle and a team of horses.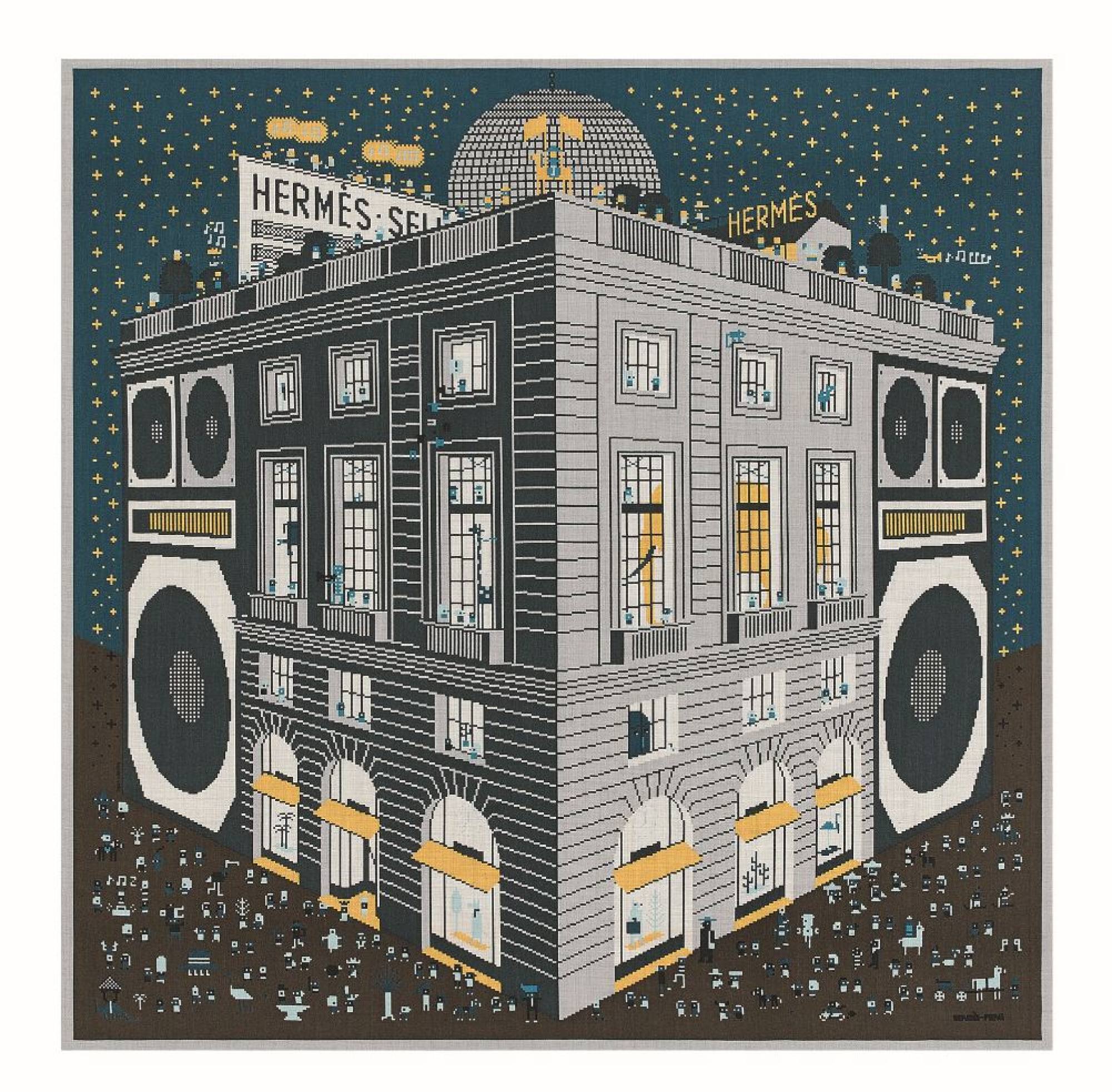 The new collection also gives us the 65cm Étude Pour un Carré 2.0 fringed scarf in cashmere and silk. Straps, stirrups and saddlery buckles are superimposed to look modern and abstract on the scarf. Designed by Benoît-Pierre Emery, the graphic interpretation of equestrian language brings the Hermès heritage into the new world. The Scottish H motif can be seen on a cashmere scarf for a similarly dynamic look.
There is also the Faubourg Party scarf 100cm in cashmere and silk, designed by Hungarian designer Tibor Kárpáti in a graphic style evoking video games from the 1980s. For the many new gamers that appeared during lockdown, the print is a timely addition.

Véronique Nichanian, creative director of Hermès Men's Universe, showed off the new ready-to-wear collection to a digital audience – complete with silk accessories
Designer Yoni Alter's double-face scarf features bold colours in pop art spirit, while Tibor Kárpáti brings a graphic style evoking 1980s video games