Re

v

iew
Did the Lamborghini Urus just make SUVs sexy? After our Hong Kong test drive, here are 5 reasons why we think it's a winner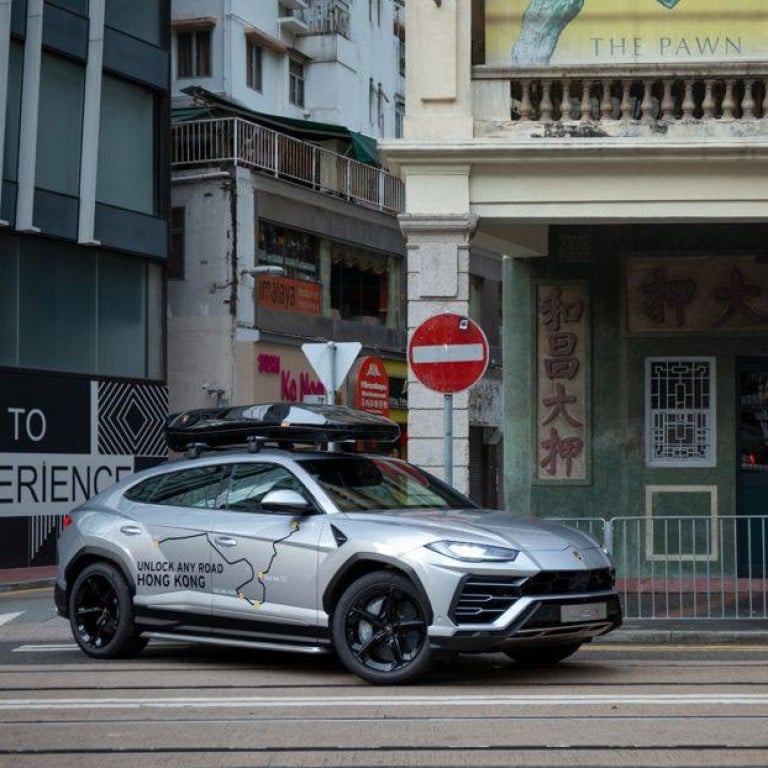 When it comes to buying a car, many of us face the same dilemma: go with a sensible, solid option for getting the family around, or splurge on something with a bit more swagger that'll be fun to drive? Judging by the fuss around the Urus – witness the social feeds of the likes of Kim Kardashian (a furry car, really?), Justin Bieber, Kylie Jenner and Kanye West – Lamborghini has parked itself neatly in the coveted spot between the two. Indeed, they've even christened the niche themselves: the Super SUV.
The brand's first SUV of any kind when it was launched in 2018, it bears some resemblance to
Porsche's Cayenne
and, like that car, has shown that the marque has the chops to build more than just some of the world's fastest and sexiest machines. With more than 15,000 produced worldwide, its sales have even surpassed those of the current two-seater supercars in the range: the Huracán and Aventador.
Now, to mark that milestone, the Italian brand has launched a special off-road edition under the tag, "Unlock any road Hong Kong".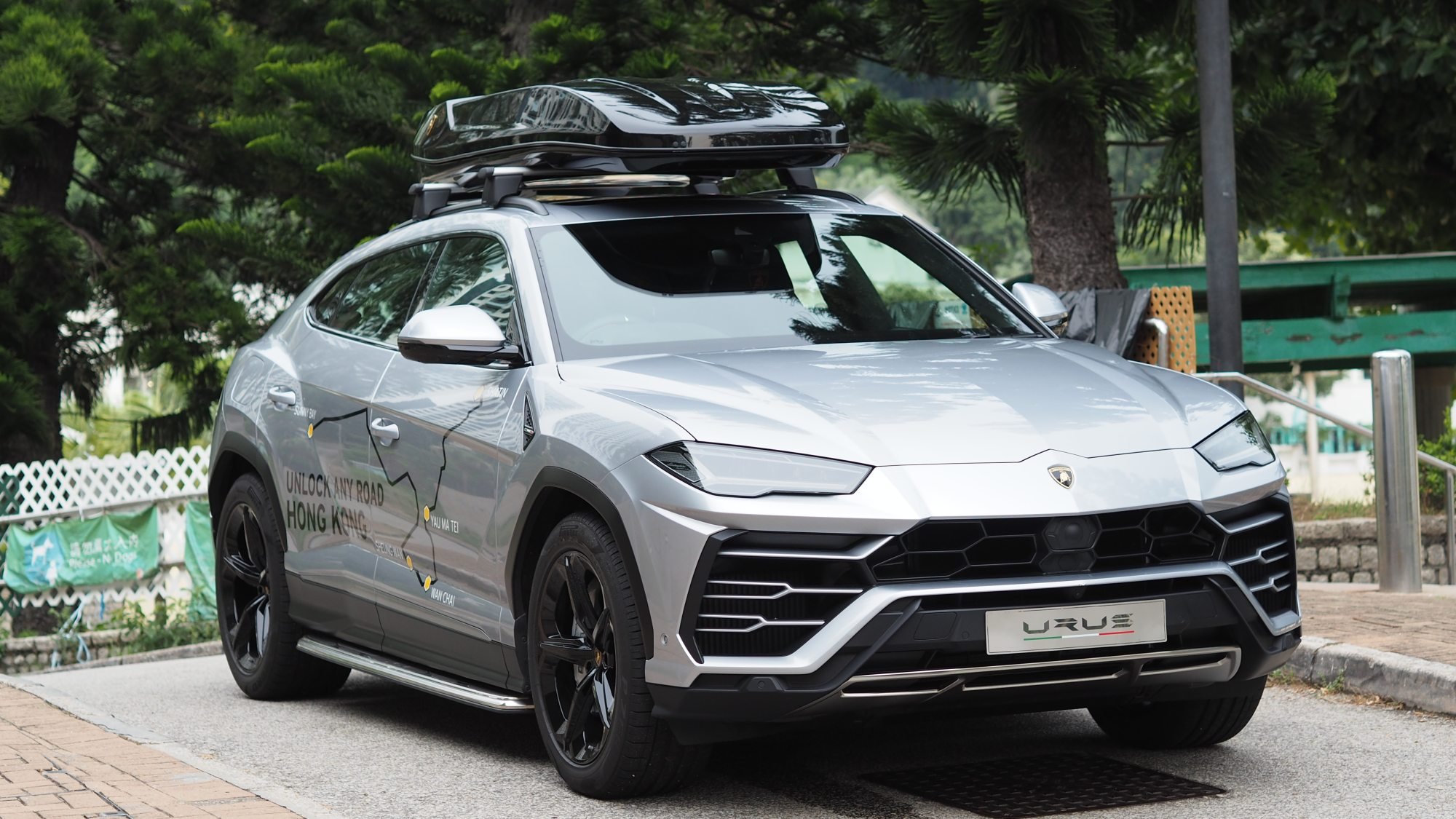 Being invited to test-drive the Urus was definitely a rare opportunity. I drive a Mercedes C-class every day, so the SUV felt a lot bigger than I am used to. It felt massive as I fastened my seat belt and took to the road.
Handling in the city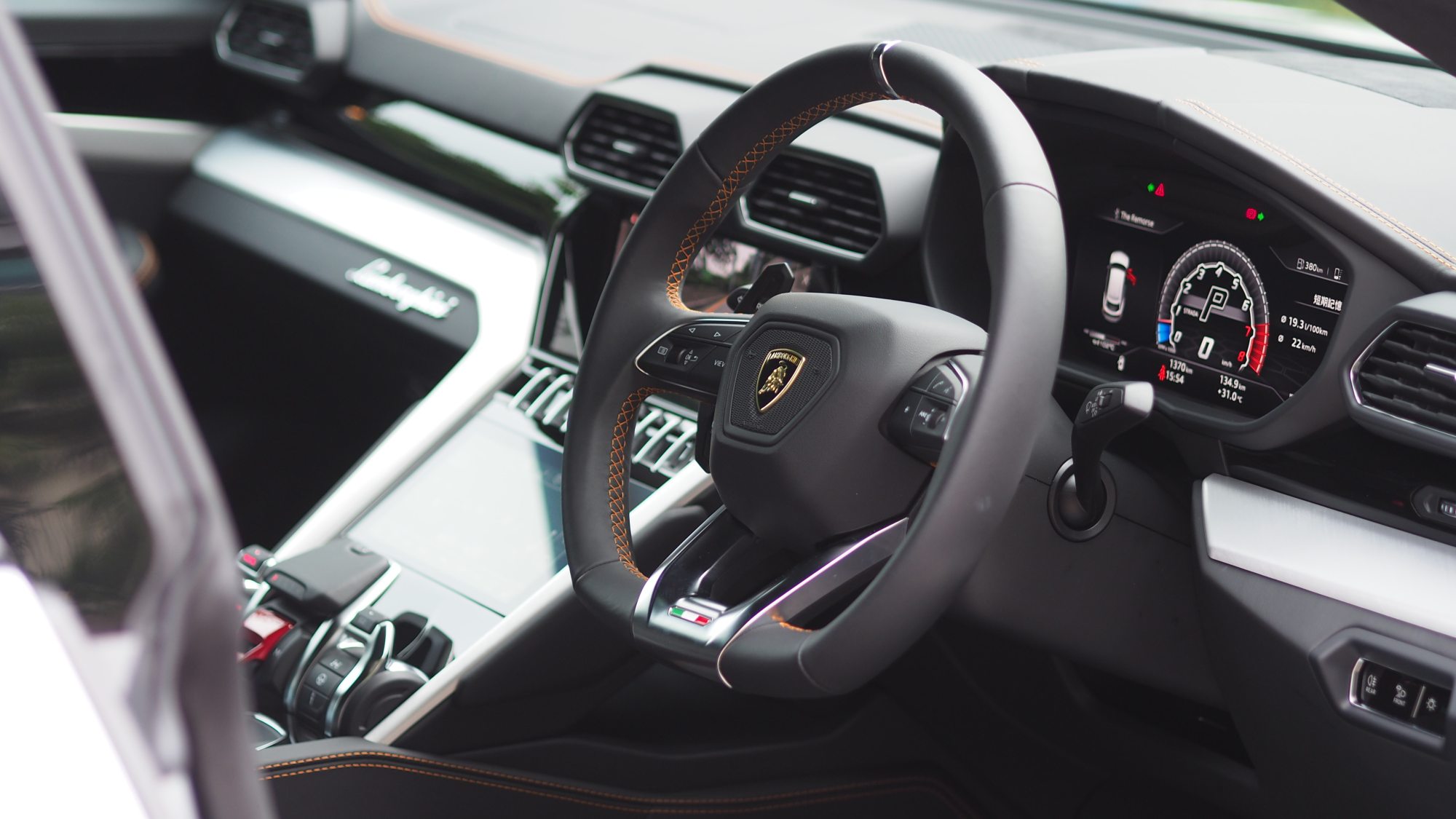 Happily, there was no drama. I started out in Strada, aka comfort mode, and drove from Wan Chai to Tai Tam at around 3pm on a typical afternoon with lots of kids and school buses around. That kept me alert on the relatively narrow tree-lined roads up and down the hill. But though the Urus is huge – over five metres long and two metres wide – the 360-degree camera and active assist really helped out on tricky corners, especially when there were big buses beside me.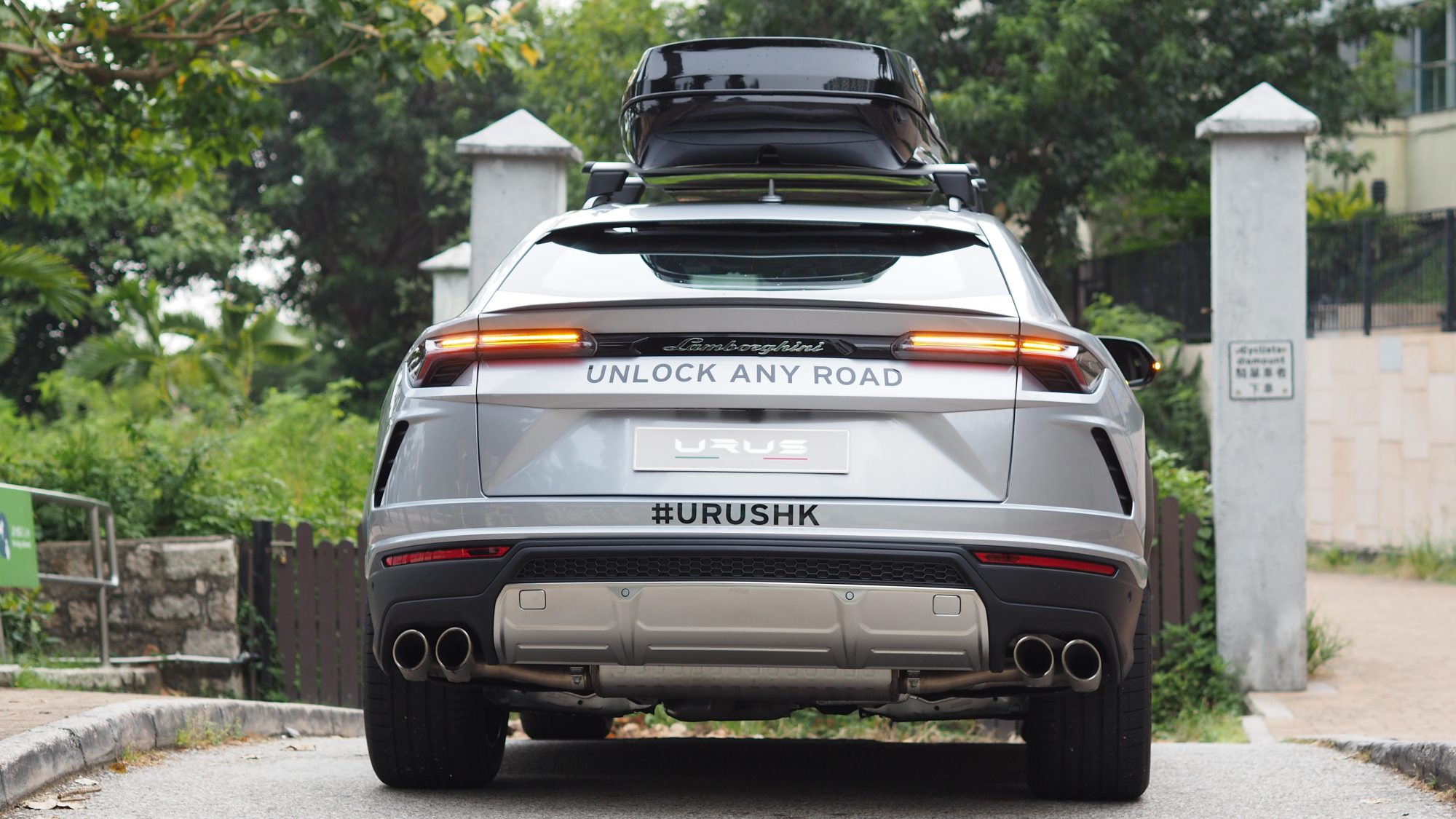 Lamborghini's work on the car's handling has clearly paid off, and I had all the confidence I needed to enter a shopping centre or residential car park. The ease of it and how swiftly the car responded surprised me. I totally forgot that I was driving a five-seater SUV, and felt just as I would in a sedan.
I also realised it was hard to tell that I was driving a Lamborghini because the V8 twin-turbo engine was surprisingly quiet. Far from feeling like a supercar, it was pretty chill. That is until I explored the other driving modes …
Six driving modes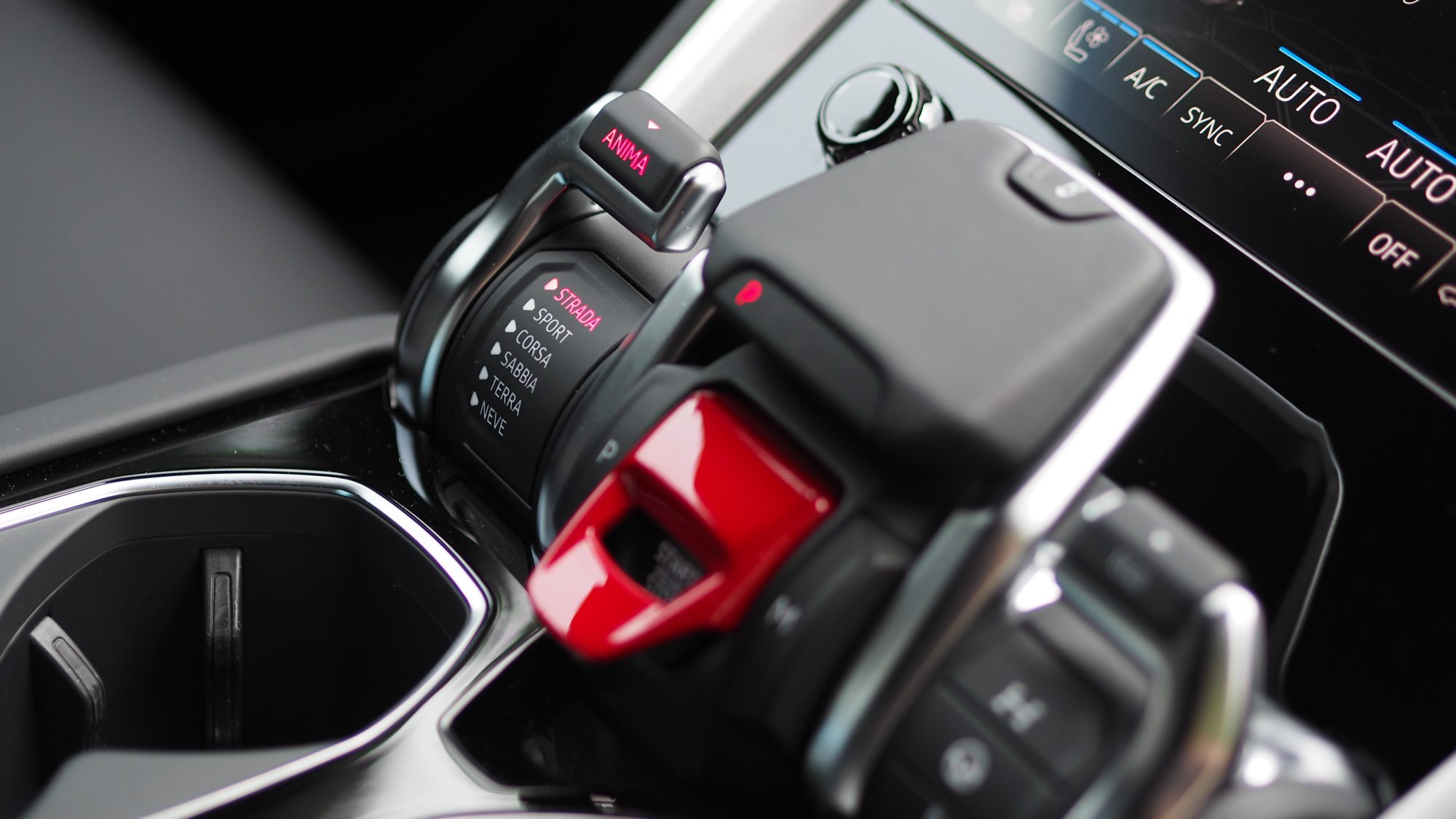 Why do people shell out big bucks for a Lamborghini? Being brutally honest, its distinctive backfire sound is surely at top of the list, right? So after my cautious drive to Tai Tam, I switched to Sport mode for the winding road to Repulse Bay. Immediately, the engine's tone shifted, the car settled lower and the display layout changed. The Urus' power underfoot was revealed, as was the DNA of the brand. Now it felt like a supercar when I accelerated, and stopping at a traffic light, there was that trademark snarl and backfire.
This is exactly what I'd signed up for (and would be willing to pay for, one day perhaps).
Off-road, peak season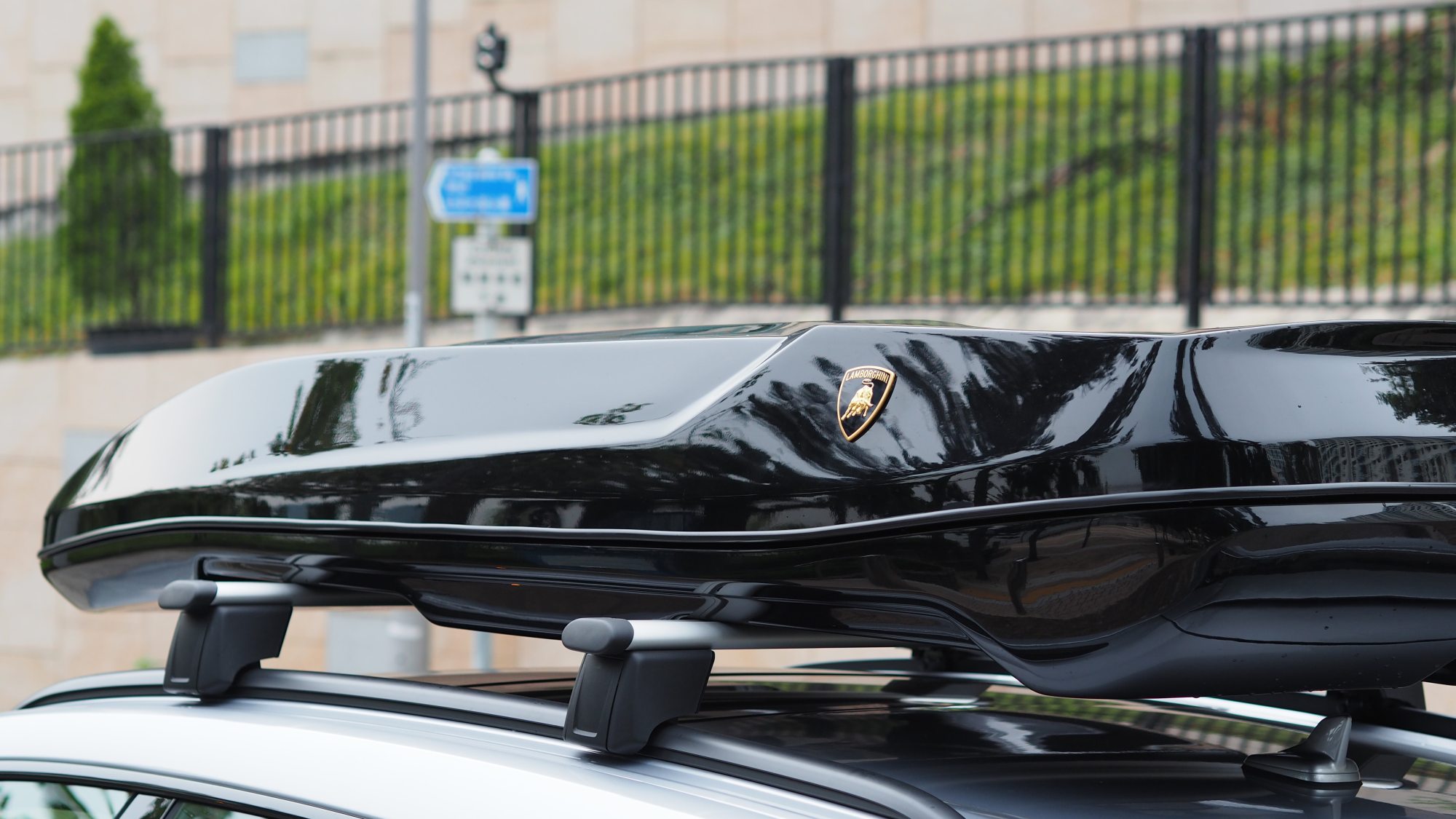 With it being mid-September in Hong Kong, the milder nights of camping season will soon be here. And with international travel still on hold, that means spending more time in the local countryside – a good reason to buy an SUV then.
What's more, the Urus off-road limited edition comes with a roof box (an extra HK$89,288, or US$11,470, otherwise) giving you 450 litres of storage space on top to add to the 616 litres of room in the back – ideal for those who surf or kite.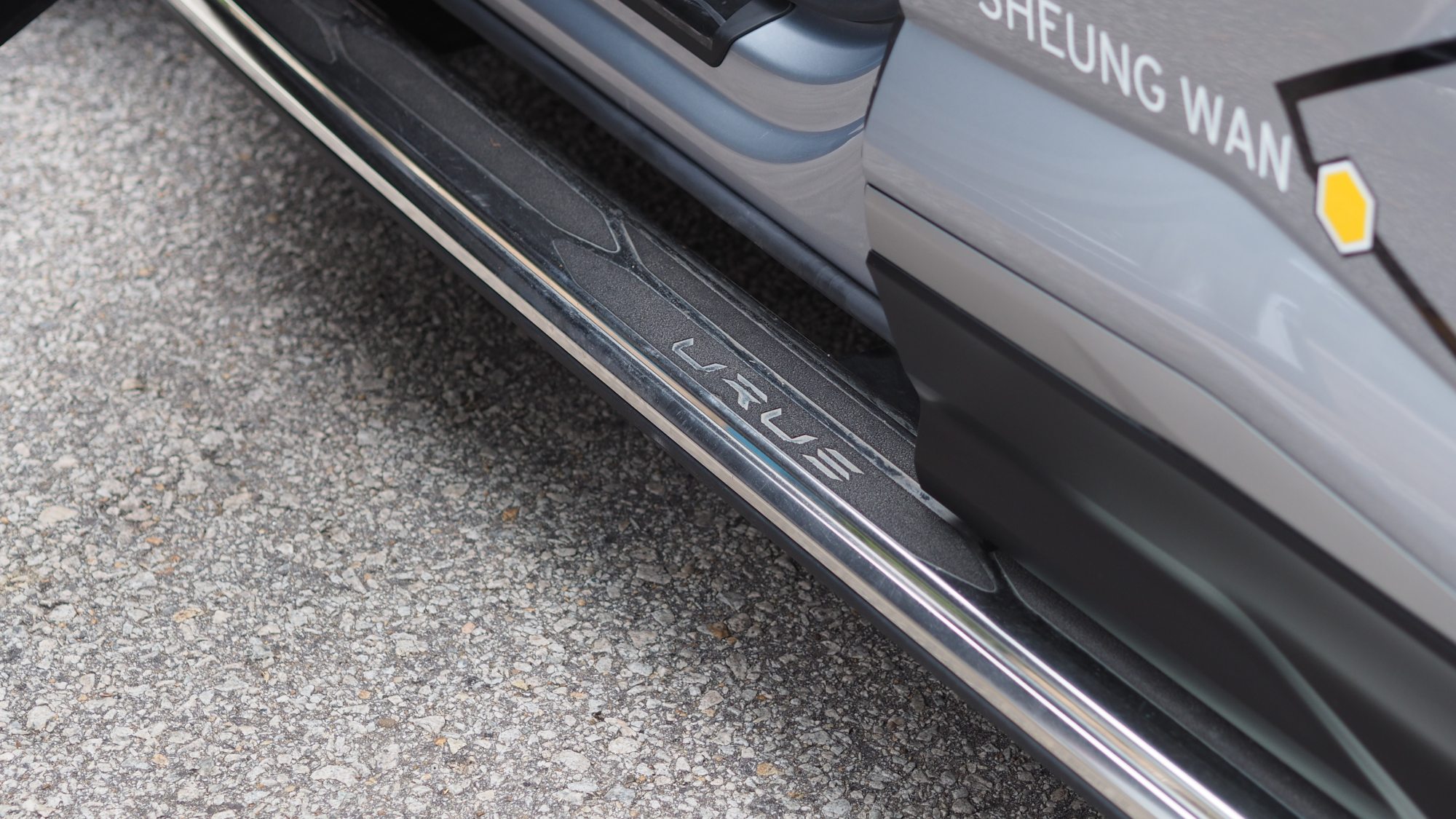 There's no problem getting your gear up there either, as the stainless steel sport side steps (otherwise HK$62,000) are included in the off-road edition to make it easier. Visually, too, the brand creates a more sporty look compared to the original Urus. Last but not least, the package adds two off-road modes (worth HK$60,700) – Terra and Sabbia (sand) – that let you "unlock any road" as promised, and go well beyond.
The most stylish SUV ever?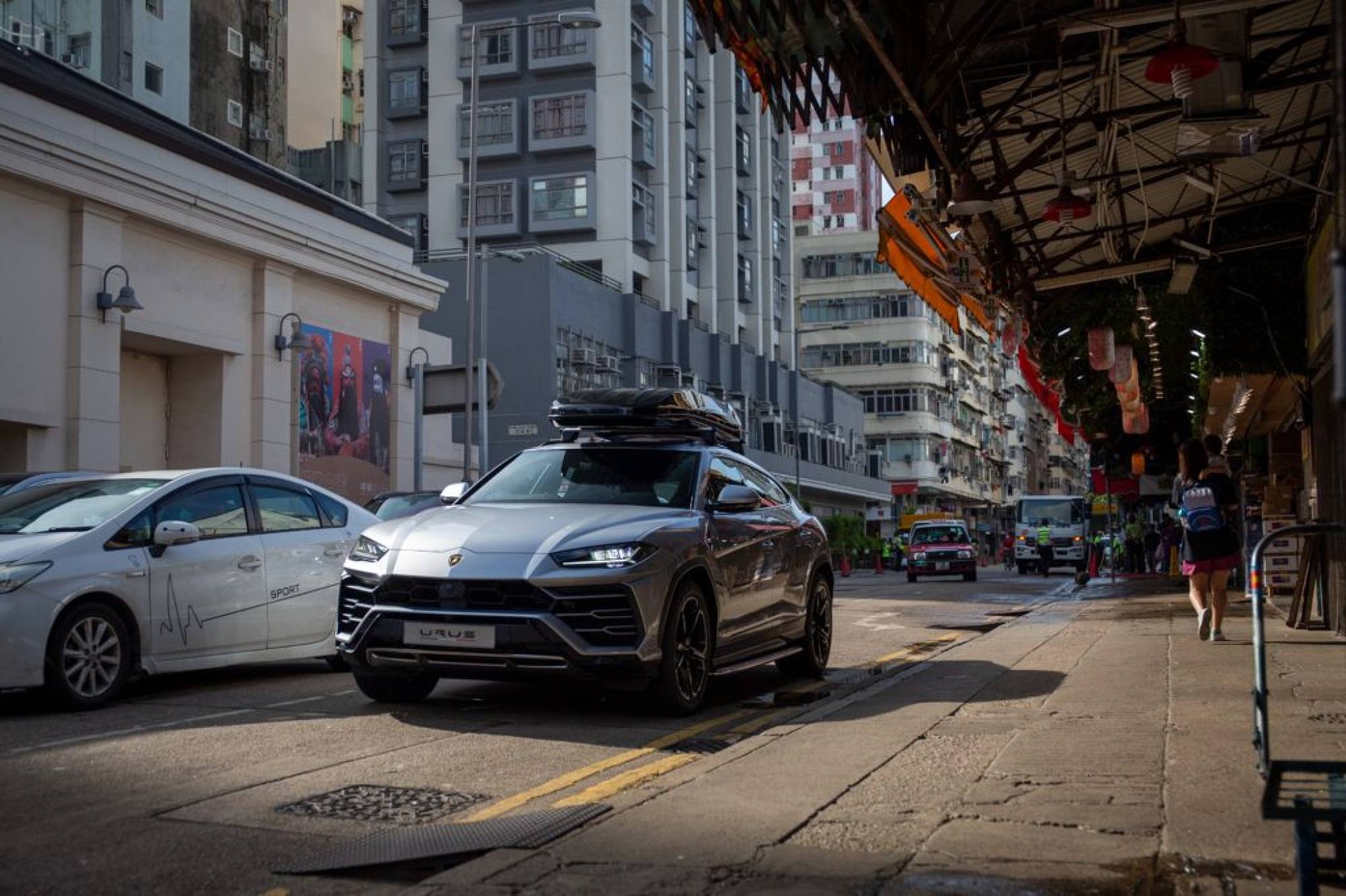 Can functional cars look sexy? I think we all know the answer: it's rare. But Lamborghini's Urus is surely one car that fits the bill as a stylish SUV. Its coupé-style lines mean it adheres to the signature two-thirds body, one-third window ratio of Lamborghini's sports cars. Then there's the Y-shaped LED headlights and frameless doors that bring a futuristic look.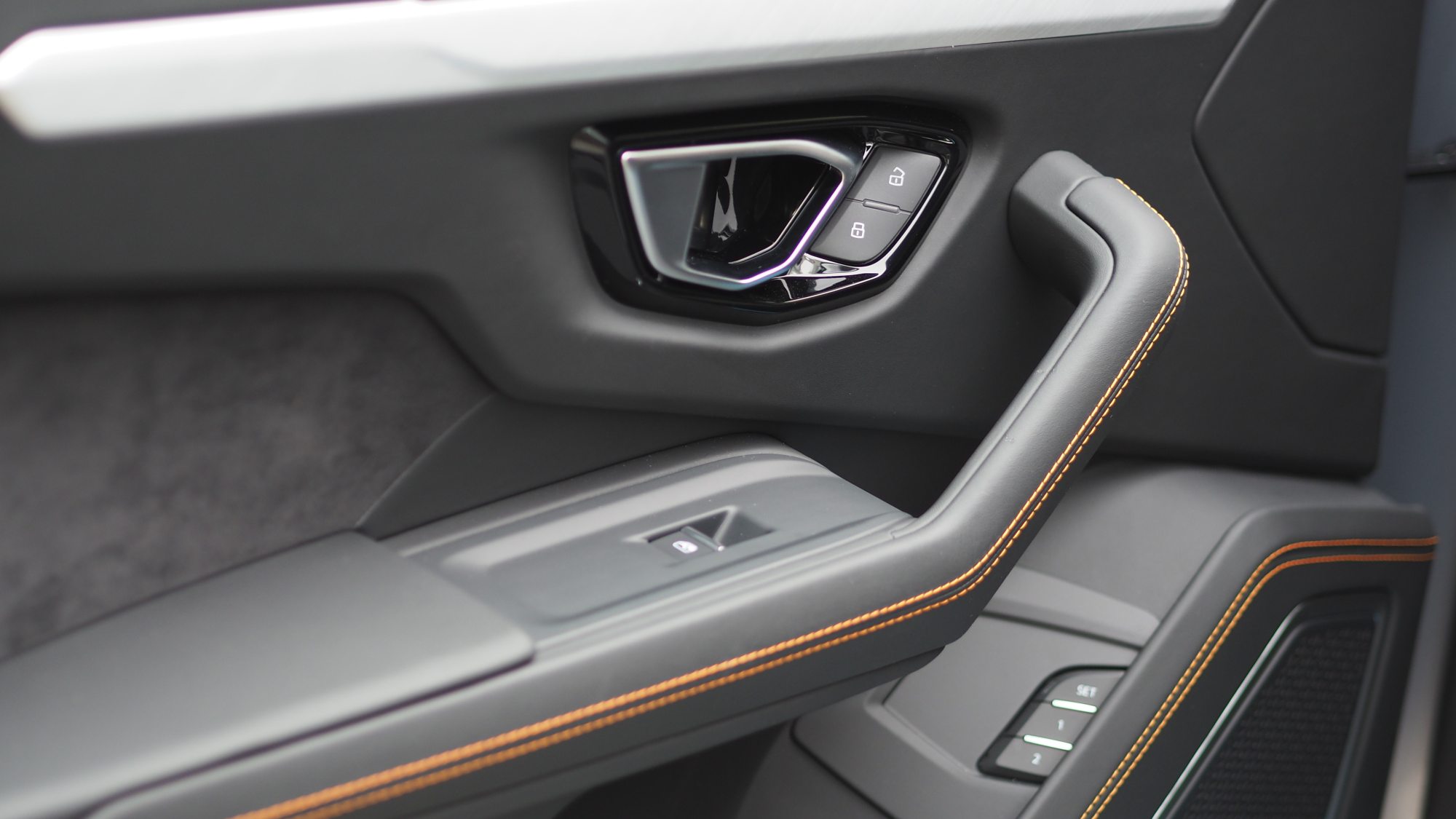 In the past, supercars were perceived as masculine with their power and size. But this luxurious, super sporty family car has a dual character. I could imagine hopping in it in an elegant dress and heels after an event, or picking up the kids after school – it fits any occasion.
Luxurious full digital cockpit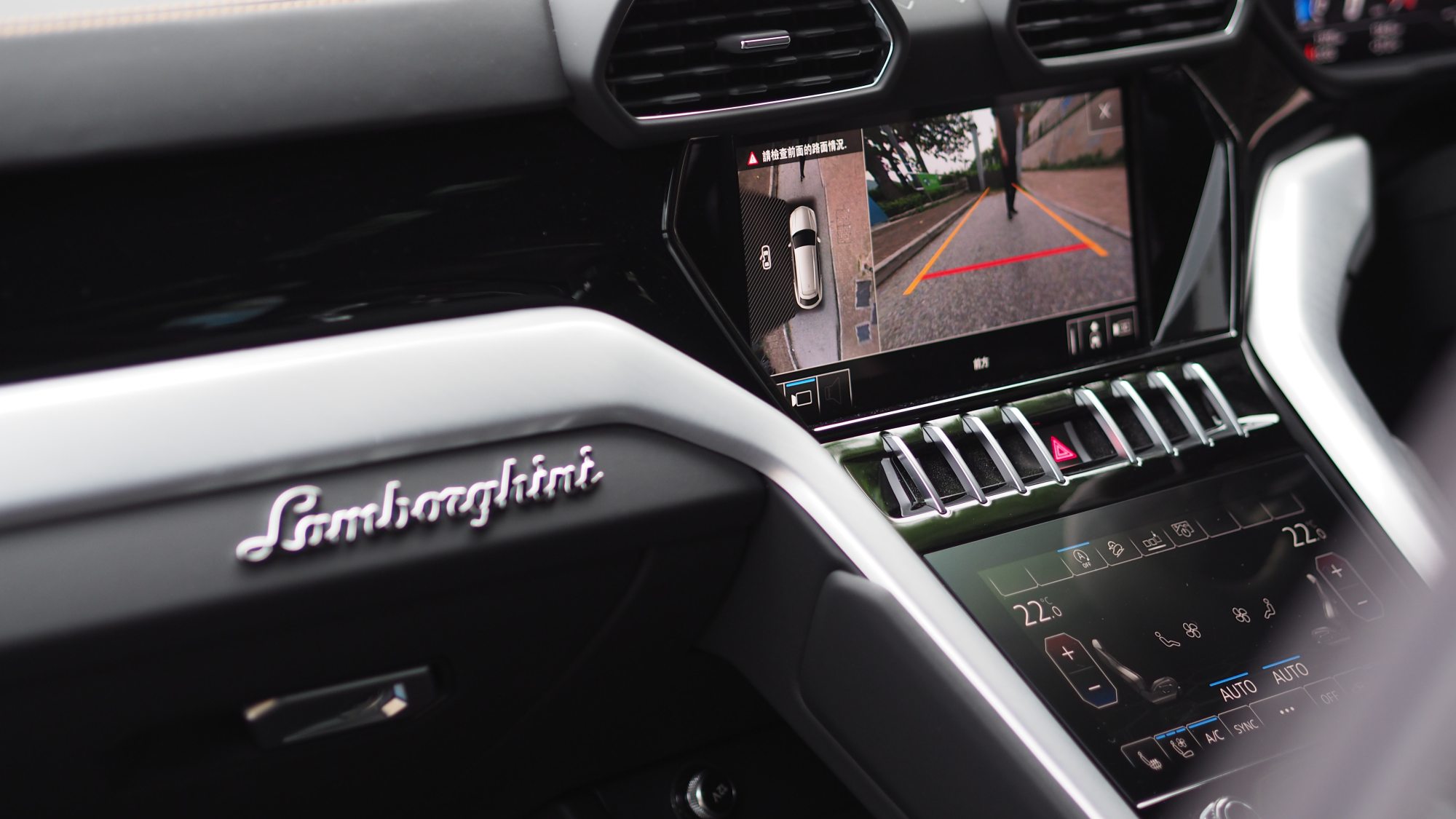 Tesla inevitably comes to mind
when we think of a fully digital cockpit. But the Urus offers a luxurious upgrade with two separate advanced touchscreens. One shows all the necessary functions such as media, navigation, telephone, car status and more, while the other displays the climate control, seat heating and other cabin features.
As I drove, I put on Drake's new album
Certified Lover Boy
to try out the
Bang & Olufsen
speakers. Let's just say that – punctuated by satisfying backfire – it made for quite the mood.
I was never into SUVs. I tried Porsche's Cayenne and the Lexus LX 570, but found them too big and clumsy to drive on a daily basis. But the Urus has completely changed my mind. An SUV supercar that does 0-100 km/h in 3.6 seconds even with four people aboard? That ticks both boxes for me: driving pleasure and practicality. What's not to love?

Why are A-listers like Kim Kardashian, Kanye West, Kylie Jenner and Justin Bieber so obsessed with this SUV from the maker of the Huracán and Aventador?
STYLE tries out the latest Hong Kong off-road edition with six different driving modes – and liked it better than Porsche's Cayenne and the Lexus LX 570