Billionaire's dream? The Acionna luxury mega yacht concept comes with a supercar garage, spa services and even a helicopter hangar and squash court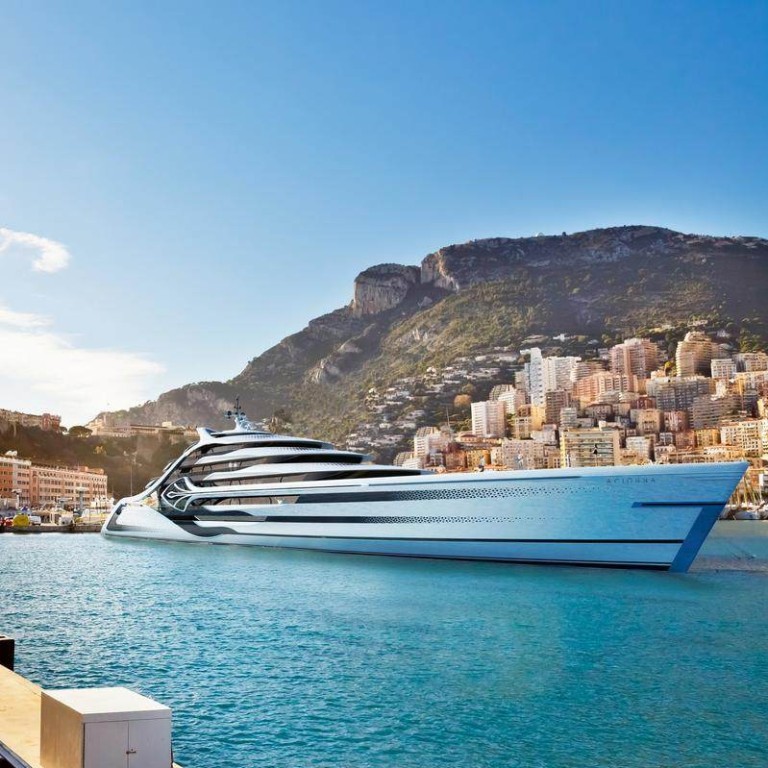 This mega yacht, a 175-metre (574-foot) vessel by Andy Waugh Yacht Design, is comparable to nearly two American football fields in length. A space that large surely will have more than just some magnanimously-sized suites, pools and lounges.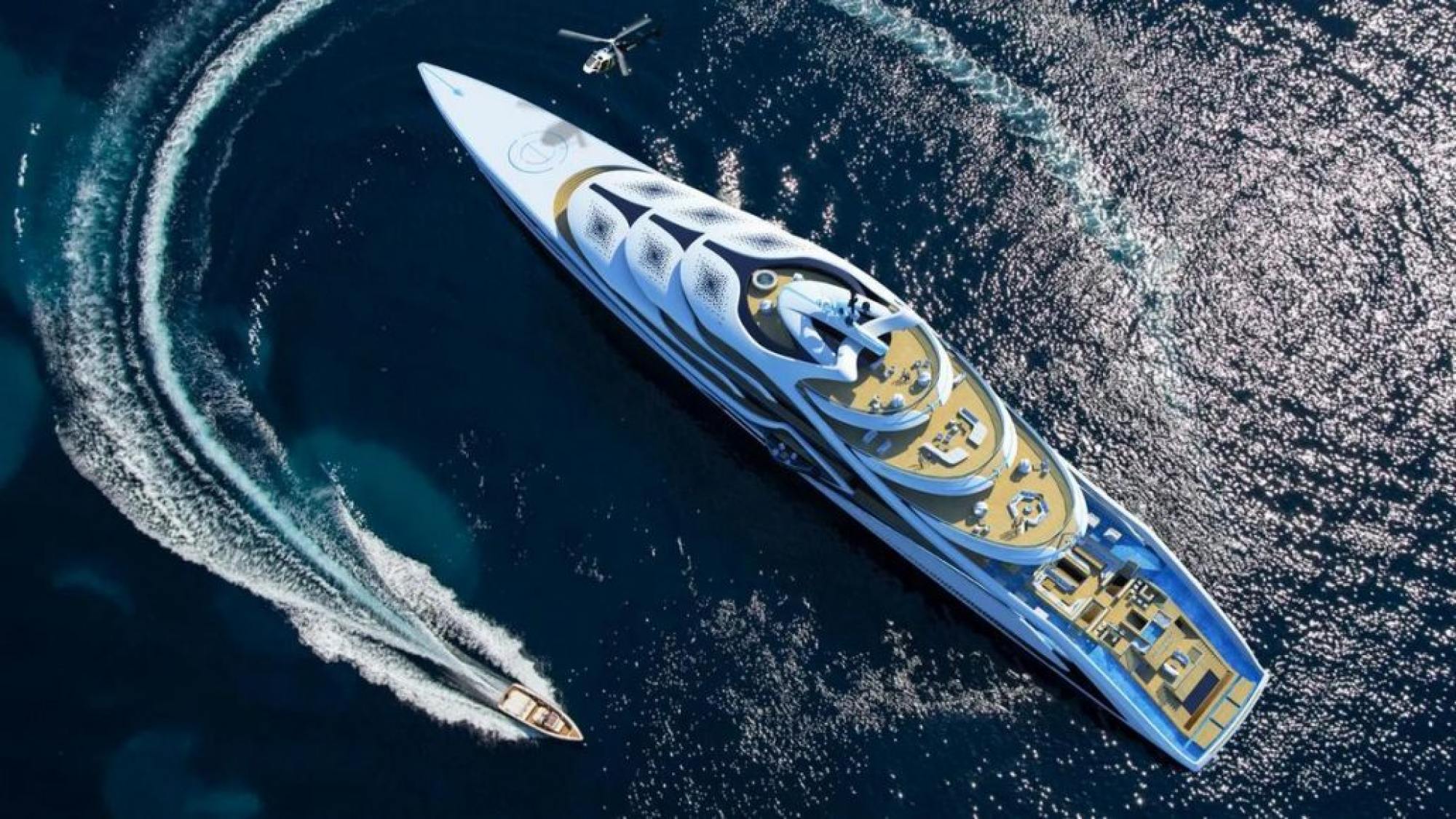 The designers clearly realised a space this enormous demands the presence of some larger-than-life amenities, which is why the Acionna could potentially accommodate desired features like a full-size squash court, a helicopter hangar or a 18 metre (60-foot) indoor pool.
The possibilities are truly endless when the conceptual ship includes eight decks. At the centre of it all is a grand, double-height main saloon with glass windows overlooking the main aft deck pool with cascading waterfalls. In a social space dubbed "the island", guests will find a lounge, dining areas and two bars to unwind in.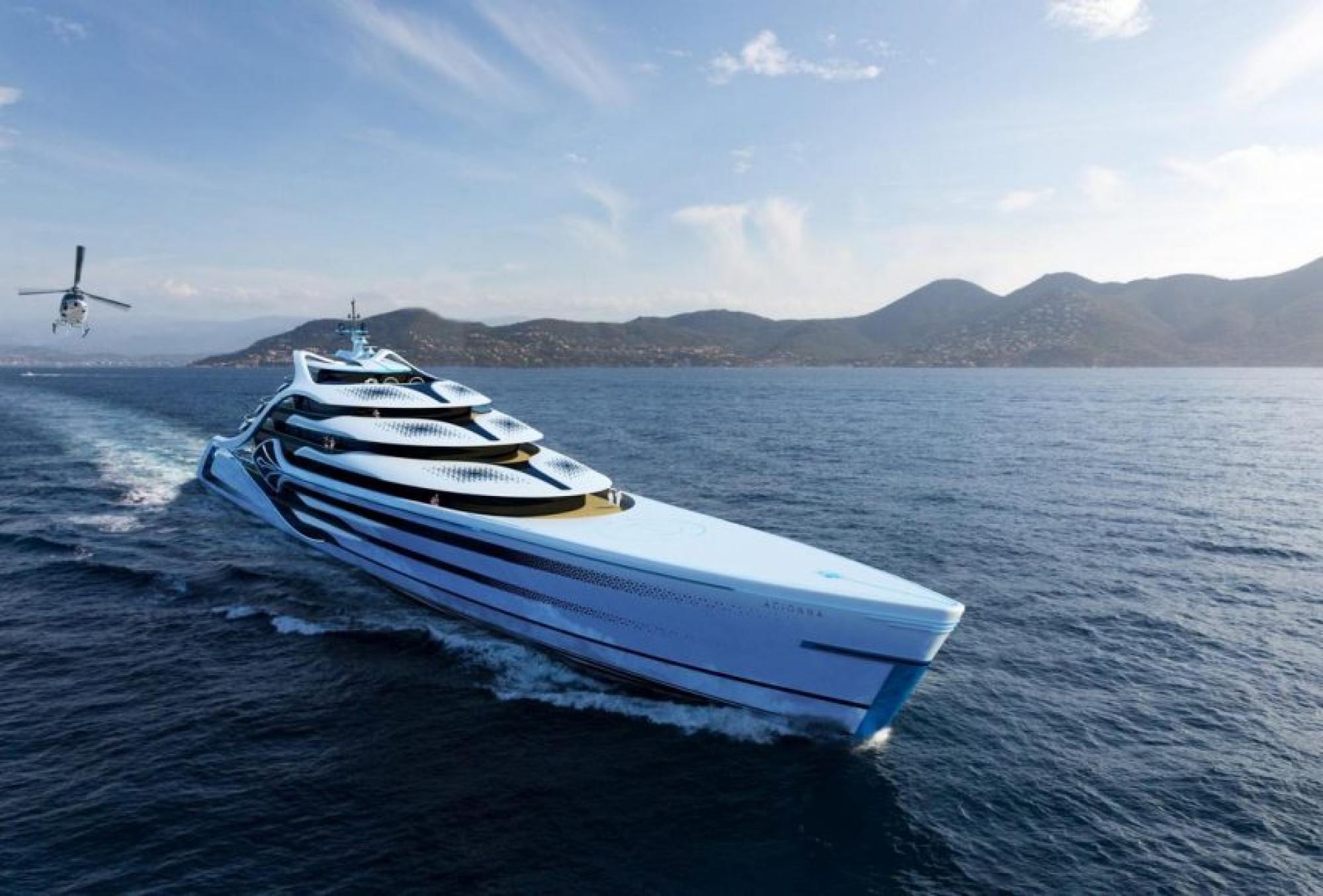 The pool area is accessed via a tunnel aft and a bridge to make things more exciting and playful. In addition to the indoor pool, there will be spa services, a tender garage and also a supercar garage, because why not?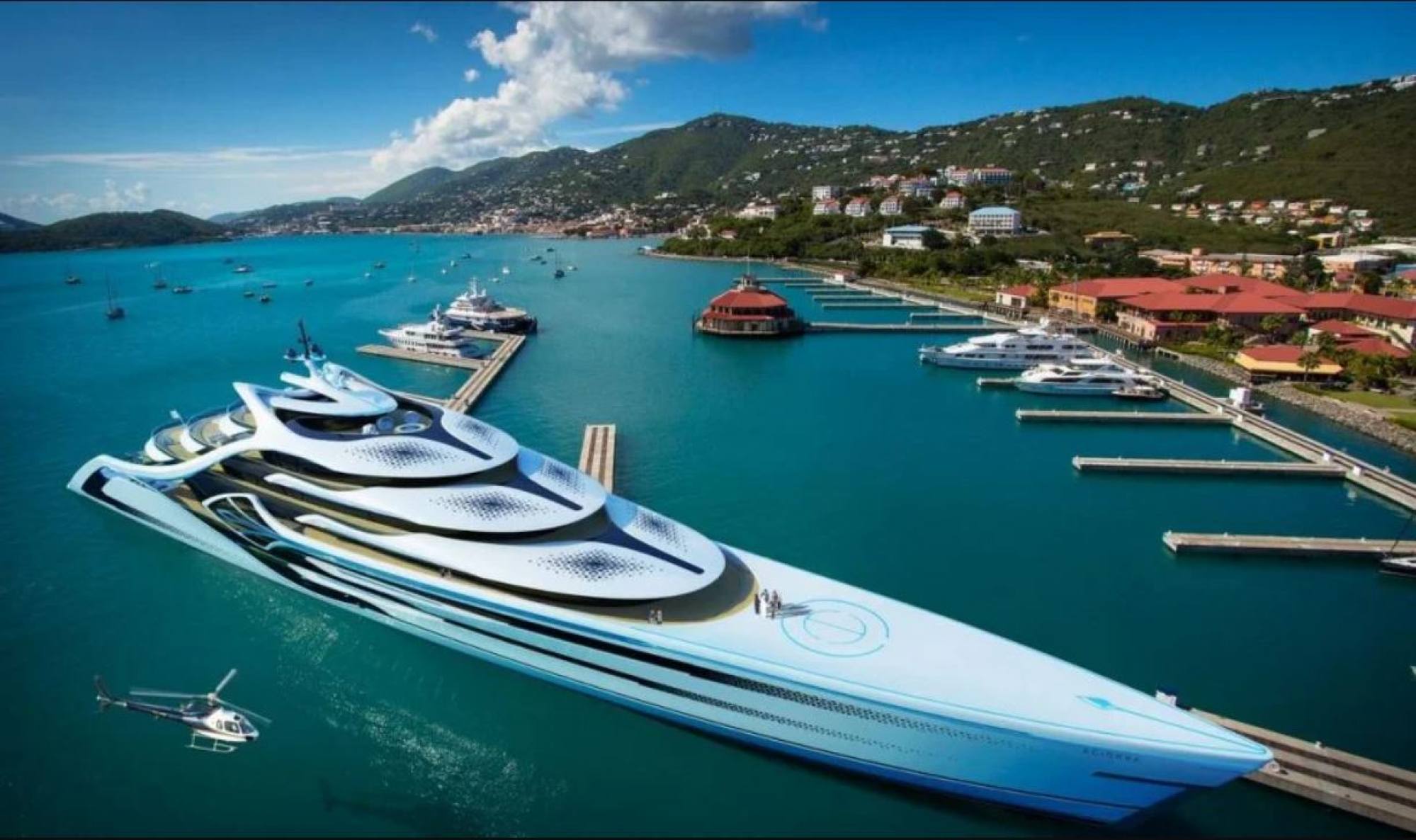 Ultimately, it all depends on what the super-rich owner of the mega yacht desires. Waugh told with Boat International that the Acionna is the "ultimate world cruising mega yacht and challenges many of the preconceptions about larger yachts. Her avant-garde styling is a feast for the eyes from every angle, exaggerated by her elegant proportions and sheer scale".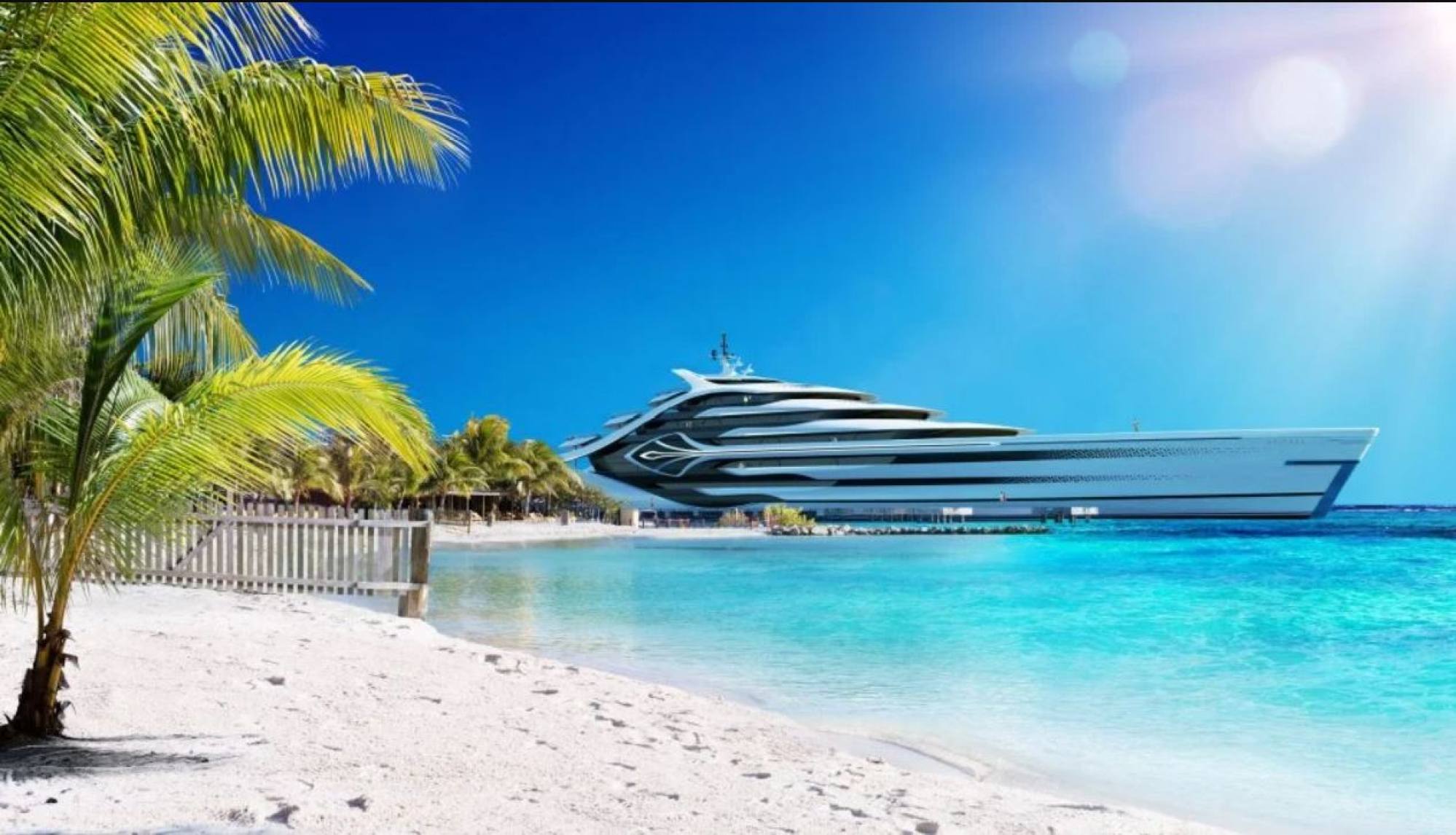 As intimidating as Acionna may seem, it is designed for long-distance cruising with
"zero impact" on the environment,
as it's powered by a hydrogen propulsion system that replaces battery-powered electric systems.
"The concept is for those who see themselves as trendsetters and game changers, those who appreciate the zenith of luxury but also want to have a positive impact," says Waugh, according to Boat International.

British designer Andy Waugh's avant-garde yacht concept is hydrogen powered instead of electric, which should have 'zero impact' on the environment
The 175-metre boat features eight decks, a pool with a waterfall and spacious suites – could it really be the 'ultimate world cruising mega yacht'?