The world's most luxurious grand pianos? Lenny Kravitz put his spin on the Steinway Kravitz Grand Limited Edition while Drake has a Bosendorfer in his mansion …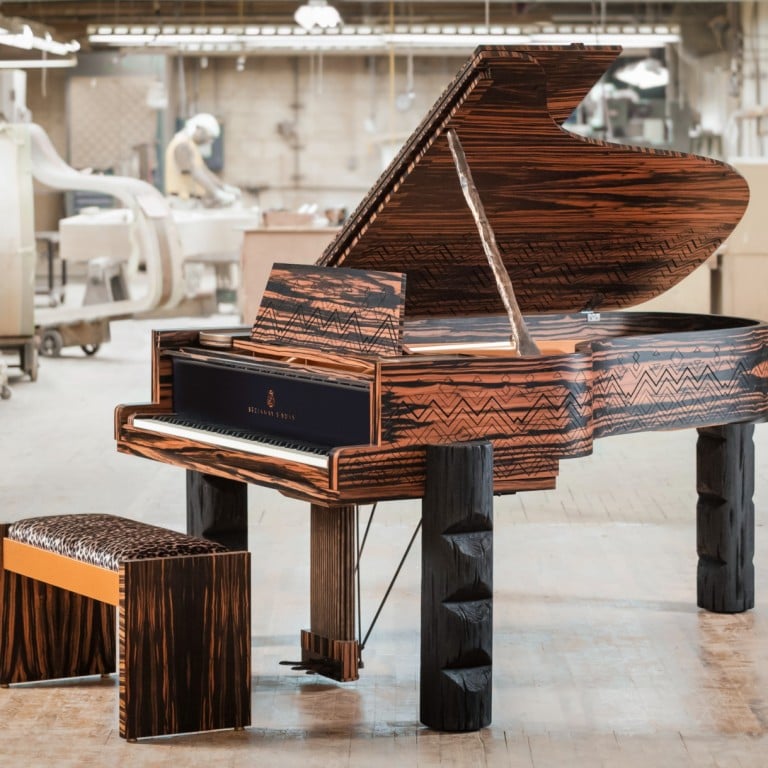 What: Kravitz Grand Limited Edition
How much: HK$3.9 million (US$487,000)
Why: Could this tiger-striped (also known as Macassar ebony) beast be the perfect piano for a modern tiger mum? It's certainly not what a traditionalist might expect in a Steinway & Sons piano. For 167 years, Steinway has kept their grand pianos – considered one of the gold standards in musical instruments – pretty consistent by way of design.
But we all know that when
Lenny Kravitz
asks,
Are You Gonna Go My Way?
, there's only one way to answer.
So cue the faux cheetah print seat cover. Cue the rock'n'roll. Cue the bewitching bubble and fizz of Kravitz distilled in a newly reimagined Steinway.
The American Woman singer and songwriter was invited to put his very own unique spin on Steinway's Model B, often referred to by pianists as "the perfect piano" because of its balance and versatility.
For the Kravitz Grand, 15 layers of hard rock maple and rare Macassar ebony offer that dynamic tiger-stripe effect on the exterior. There is a strong African aesthetic drawn from the influence of the continent on paintings, sculpture and fabric of the Paris art scene of the 1920s. These African/Parisian deco hand-carved motifs feature on the piano rim, inner lid and music desk, and took Steinway artisans 200 hours to carve.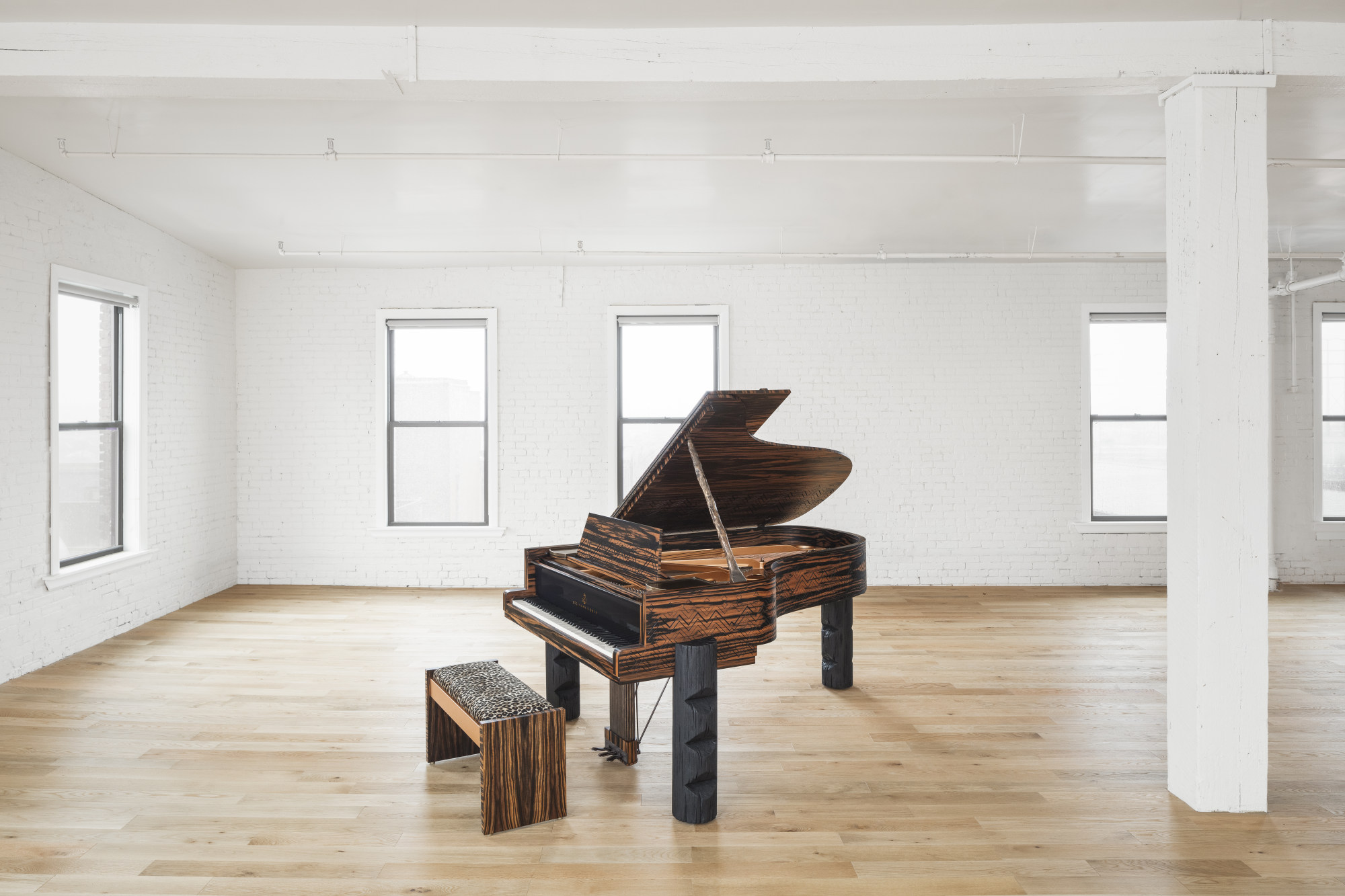 There is also a brutalist element in the Kravitz Grand that offsets the visual richness of the African art deco. Hand-carvings are seen on block-style, black piano legs. The piano bench's form, too, is brutalist utilitarian at its best – but also features the indulgent tiger-striped ebony and a faux cheetah-print cushion.
Only in the mind of a rock star and Renaissance man like Kravitz could such a piece be conceived and transfigured. And we are grateful.
A limited edition of 10 Kravitz Grand pianos will be available for order, each with its own numbered brass plaque.
More objects of desire …
Bosendorfer 214VC Camellia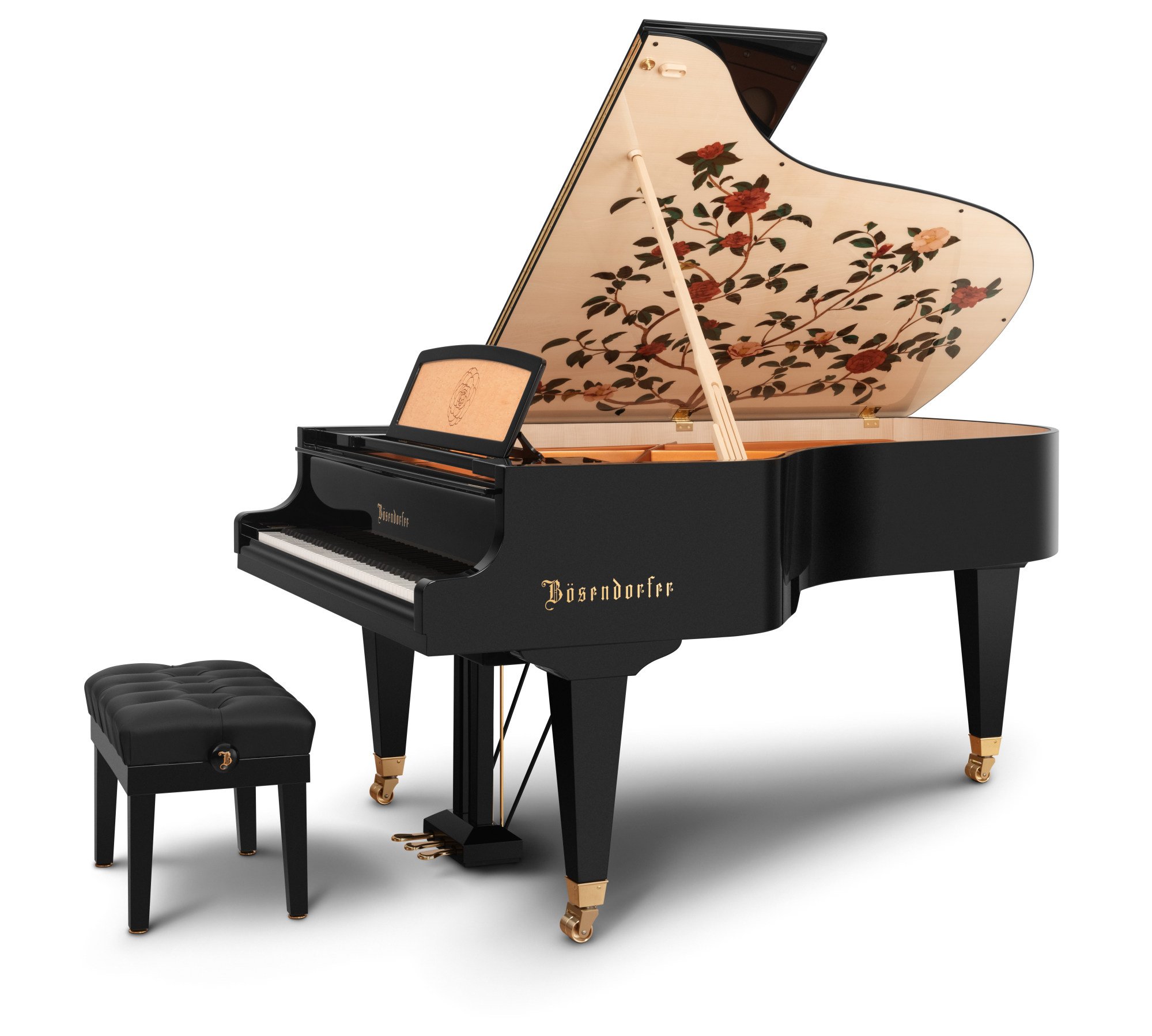 You might be more familiar with the Bosendorfer Grand Piano that sits in
American rapper Drake's
house, decorated with Takashi Murakami's skull illustrations on the inside of the lid. But the Austrian piano manufacturer, founded in 1828, has exceptional range and, for something more elegant, the Camellia piano is a sophisticated choice.
Pink and red camellia blossoms are delicately inlaid on the underside of the lid, achieved through traditional sand-shading and the use of tulip, sycamore, ash and walnut veneers.
The piano is limited to 18 black polished grand pianos with each edition numbered with its own brass plaque.
Fazioli M Liminal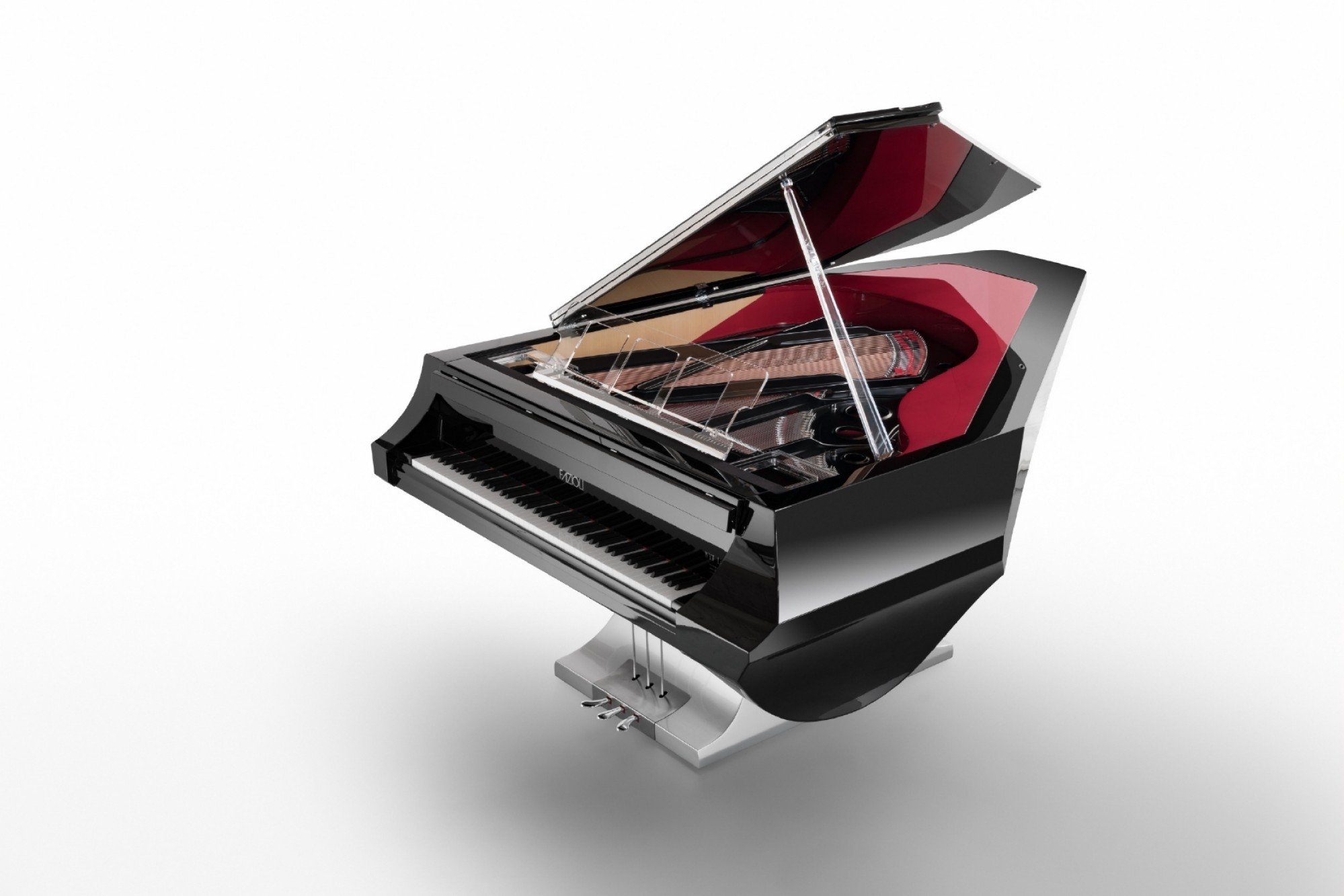 Although the most futuristic pianos by Fazioli are usually made as one-of-a-kind pieces, the M Liminal piano is an exception from the Italian manufacturer, in that it can be reproduced for the most discerning patrons of the arts. The piano references the sea with a side profile reminiscent of a wave, but also imitates an uber-luxurious yacht with its exposed belly and the reflective sheen that reminds us of sunlit water bouncing off the bow.
C. Bechstein Golden Grand Piano Louis XV special edition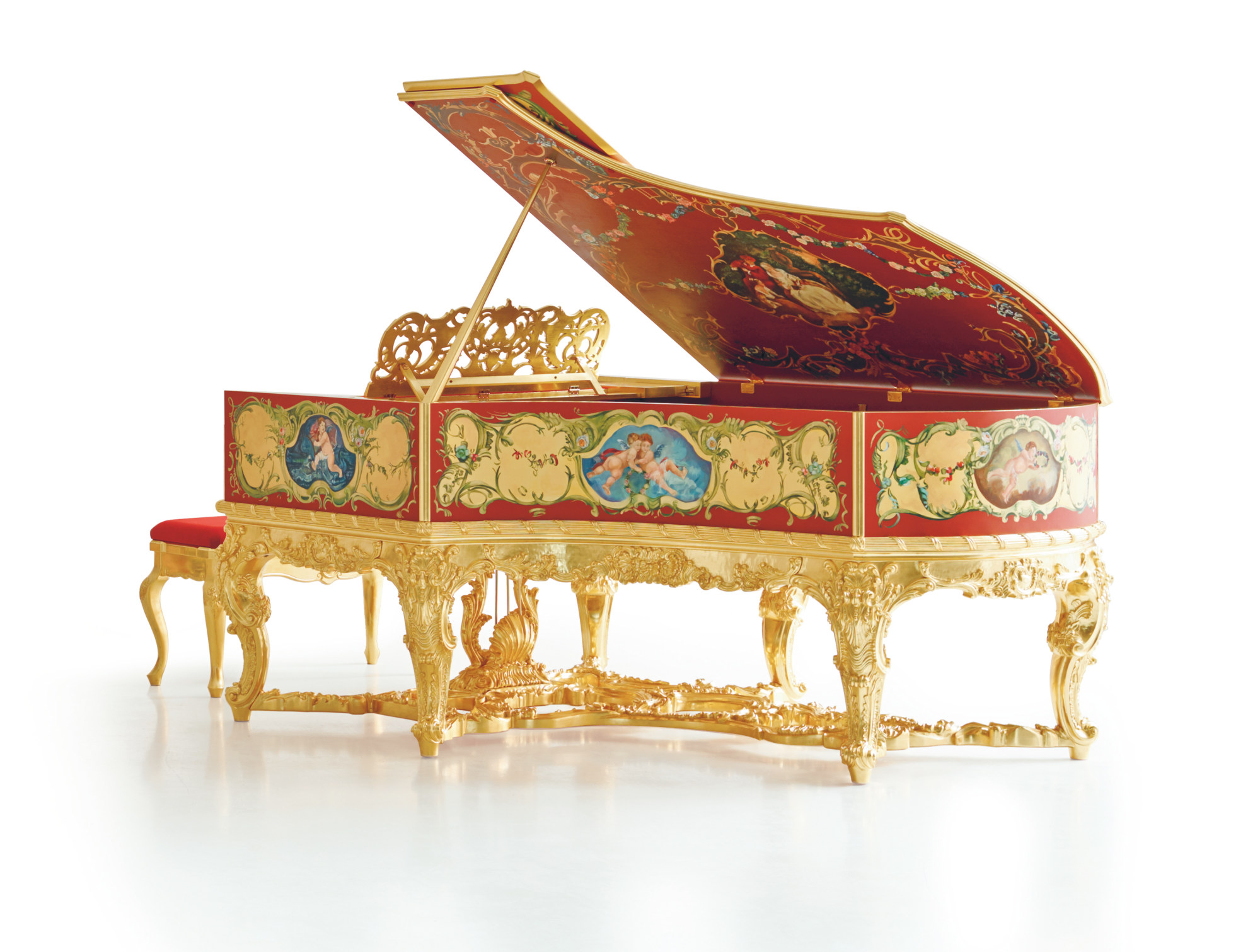 France's Louis XV is immortalised in this special edition modelled after a piano given to Queen Victoria. Gold leaf, delicate carvings and miniature paintings exemplify the rococo style of the original artist Antoine Watteau. At the same time, the instrument meets modern-day expectations for professional pianists as it is based on C. Bechstein's B212 model, which has specifications similar to those of the C234 and D282 concert grands.

The Bosendorfer 214VC Camellia is by the brand that created the piano owned by American rapper Drake, decorated with Takashi Murakami's lid art
The baroque C. Bechstein Golden Grand Piano Louis XV is modelled after one given to Queen Victoria – and is the polar opposite of the futuristic, yacht-inspired Fazioli M Liminal