How Donatella took Versace to new heights after Gianni's death – from that Fendi collab and Jennifer Lopez' iconic green dress, to the brand's multibillion-dollar acquisition by Michael Kors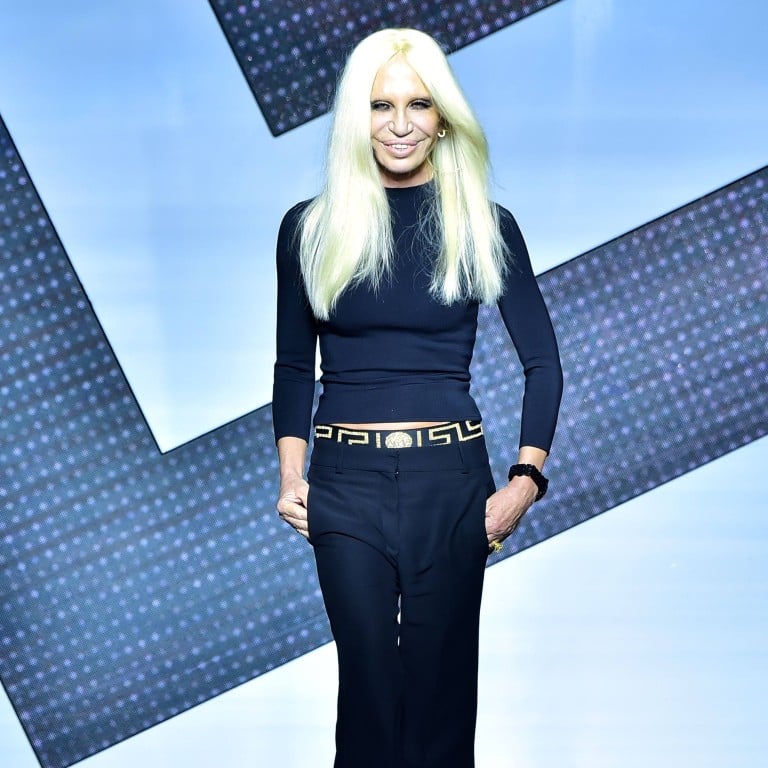 It seems drama never ceases to torment Italian fashion houses. That goes for the wrangling within the Gucci family, translated into the recent
cinematic sensation House of Gucci
, as well as the tragedy of the 1997 murder of Gianni Versace,
that Ryan Murphy turned into the television series,
The Assassination of Gianni Versace: American Crime Story
.
While the series on the house of Versace's recent past mixed imagined events with real life ones, one thing remained true throughout: that Versace would survive, as Penélope Cruz, playing Gianni's sister Donatella, makes clear in the first episode. And at the heart of why it survives, and indeed thrives today, is Donatella herself.
Ever since Gianni established the brand in 1978, it has been distinguished by its unapologetically
classical and maximalist aesthetics
. Born in the small southern city of Reggio Calabria, the designer rooted Versace in its Italian heritage, making its designs instantly recognisable, characterised by vivid colours, bold prints and audacious silhouettes. Topped off by its Medusa head motif, the brand has been immortalised on runways and red carpets as well as films, lyrics and books ever since.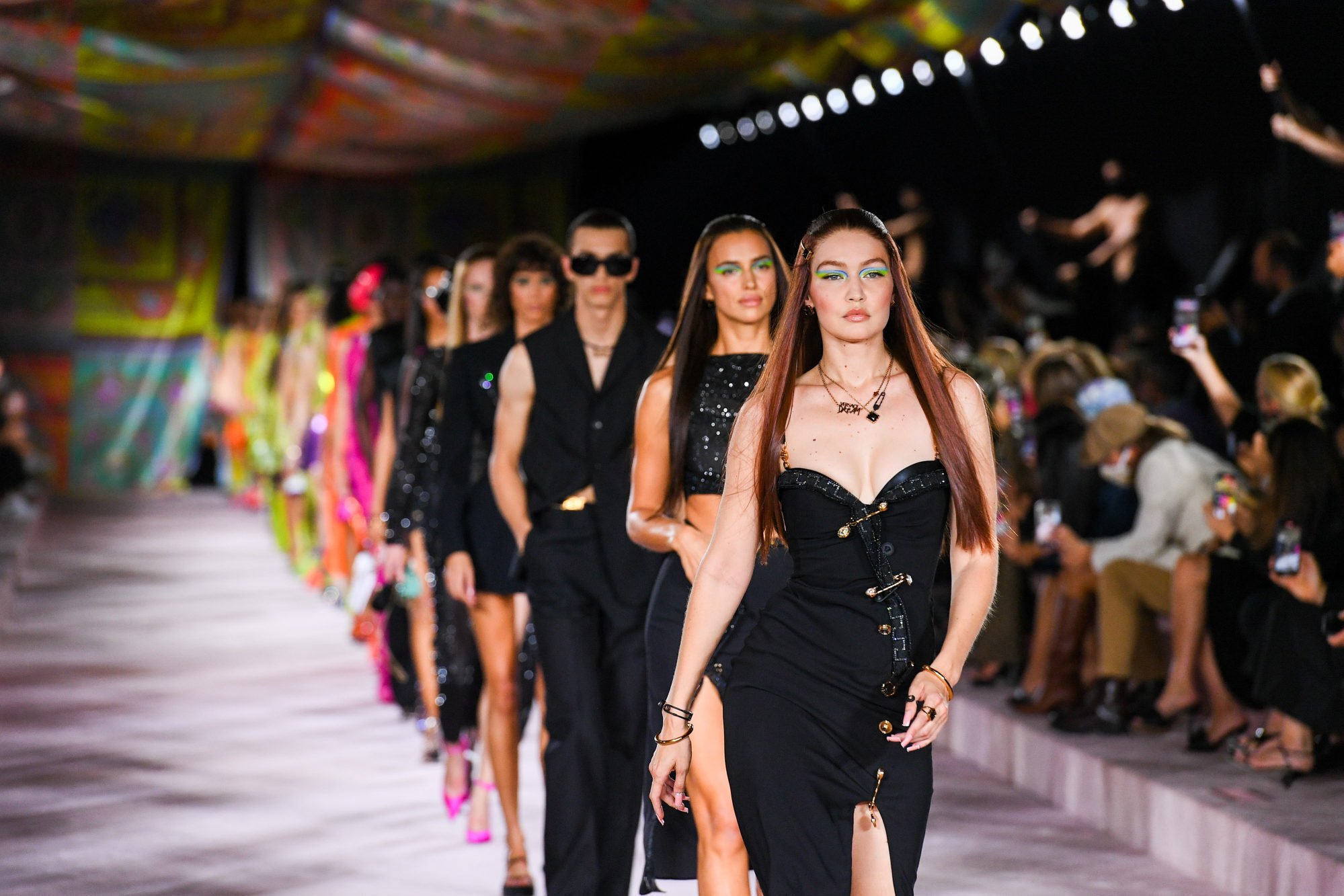 "Versace is always Versace. We have such a strong DNA it would be impossible not to know what Versace is. Superior craftsmanship, creativity, innovation: these are the values I have in mind when I create the collections. Although it has evolved with time in an organic way, there are things that will always remain the same, although expressed in different ways," explains Donatella.
Since her brother's time, Versace has been a celebrity favourite, helping to build buzz for A-listers and royals alike, from Cindy Crawford's 1992 MTV Awards appearance and the black safety pin dress worn by Liz Hurley in 1994 to various elegant and sometimes controversial designs sported by Princess Diana.
Taking the torch from her brother in 1997, Donatella took the brand into a new era, one that is today dominated by social media and luxury acquisitions. In 2018, the Italian family brand was acquired by American luxury group Michael Kors, now called Capri Holdings, for US$2.1 billion.
While the deal stirred debate, Versace has experienced a revival. The company's results for the second fiscal quarter of 2022, ending September 25, 2021, showed revenues of US$282 million, 45 per cent up on the year before. At the same time, at fashion weeks, Versace shows have become one of the most anticipated extravaganzas on and off social media – just think of its spring/summer 2020 show,
closed by Jennifer Lopez
re-wearing the iconic high-slit jungle dress from 20 years before.
"When I create something new I always have a look to the past and to the future with a good dose of irony. It was the young people who asked me to know more about our history, so it was only natural for me to tell them what Versace was, but I did it by trying to get closer to their aesthetic language.
"It's not easy, but I have to say that social media is fundamental for this purpose. I look at people, real people," says Donatella.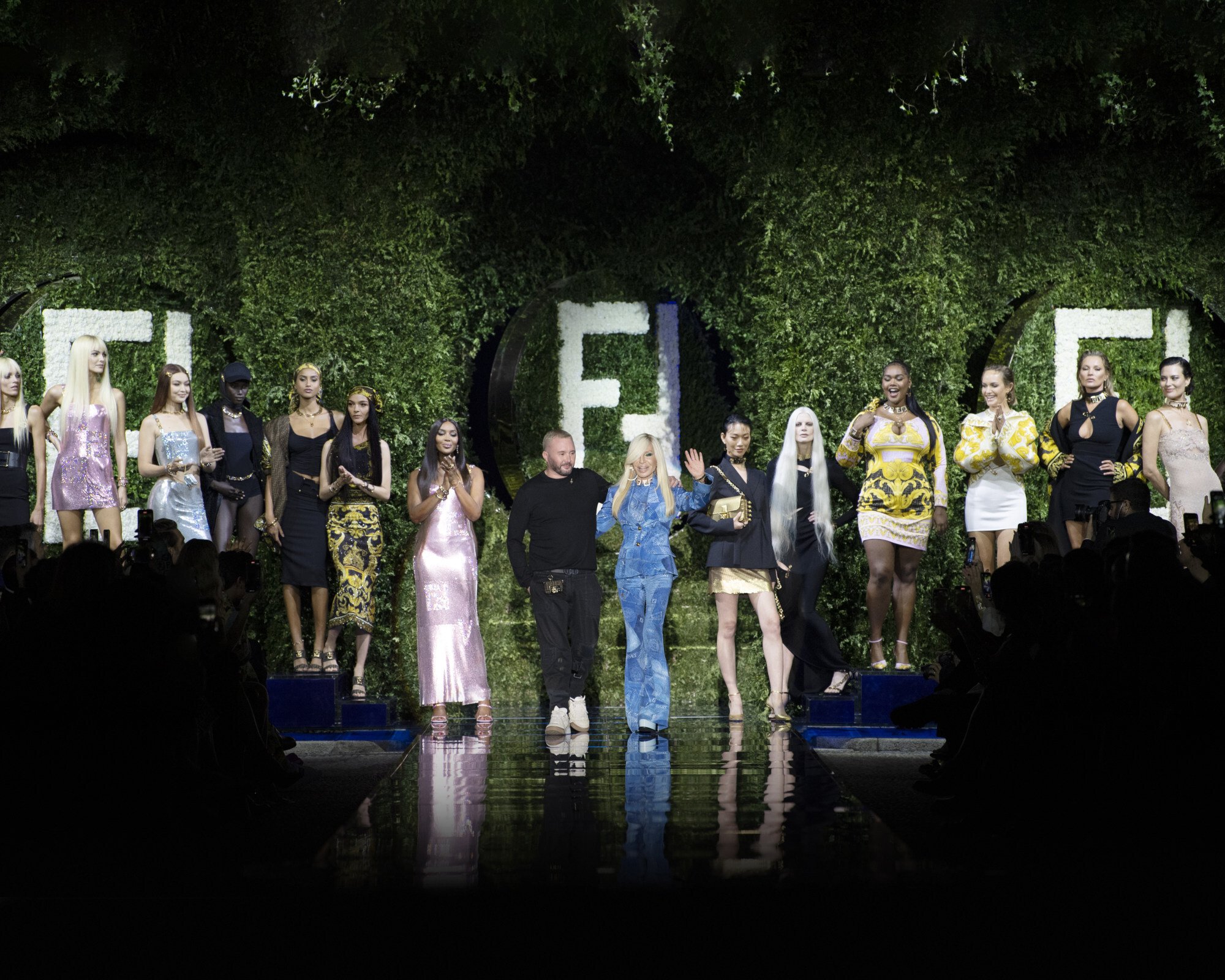 During September's Milan Fashion Week 2021, Versace's
unprecedented collaboration with Fendi
– a label owned by competing conglomerate LVMH – left another monumental mark for its creativity in breaking commercial boundaries.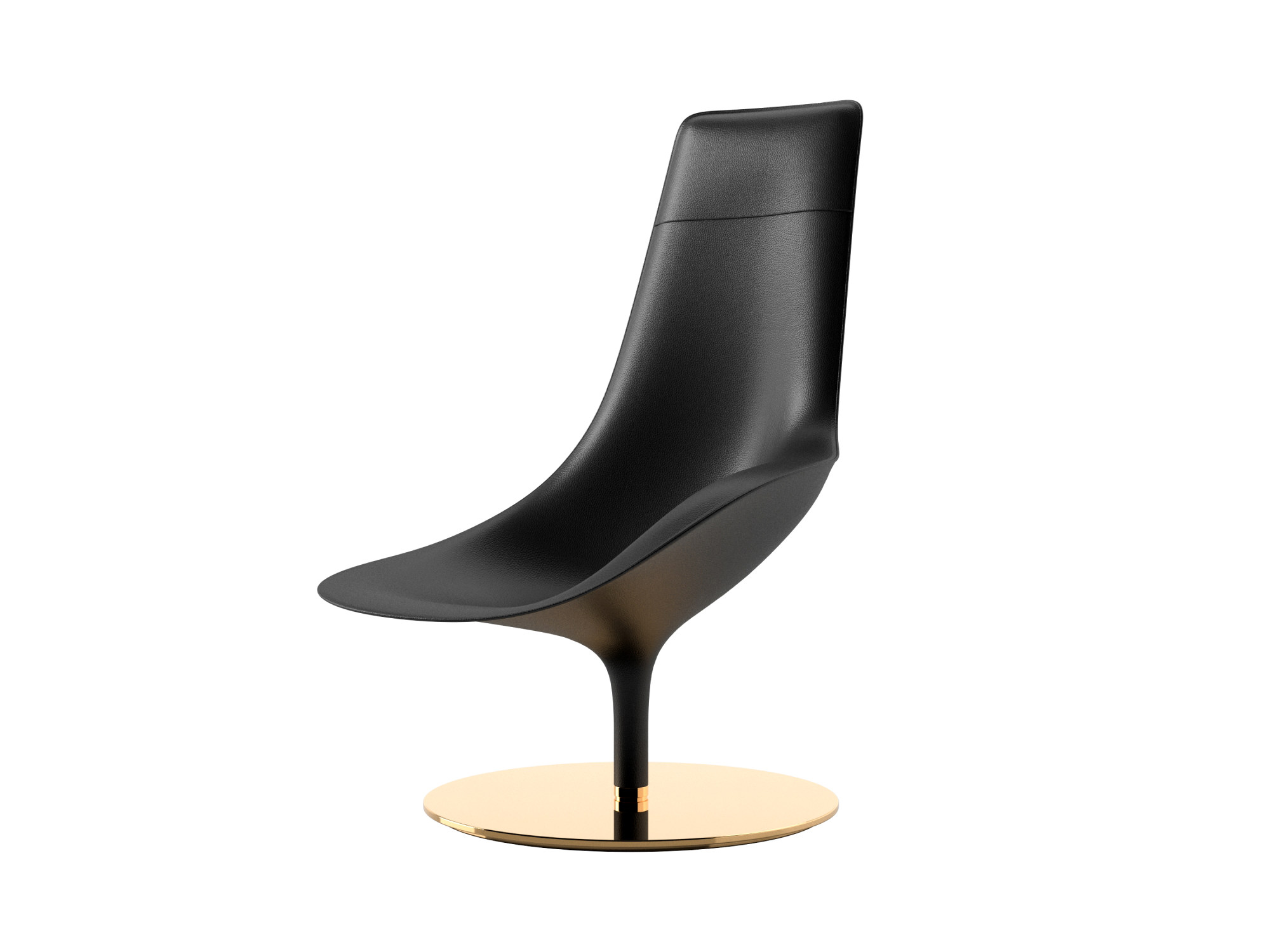 Versace's DNA also extends to a wider universe of furniture and furnishings, hotels and residential projects. At the latest Milan Design Week, Donatella partnered with design duo Roberto Palomba and Ludovica Serafin to craft a collection that echoes Italian flair. Seeking inspiration from the house's history, the collection reprised its signature Medusa, Barocco and Trésor de la Mer motifs, as well as translated the La Greca print from the runway to interior spaces. Graphic elements, luxurious marble, organic structures, bold style and impeccable craftsmanship came together to form a bold and distinctly Versace collection.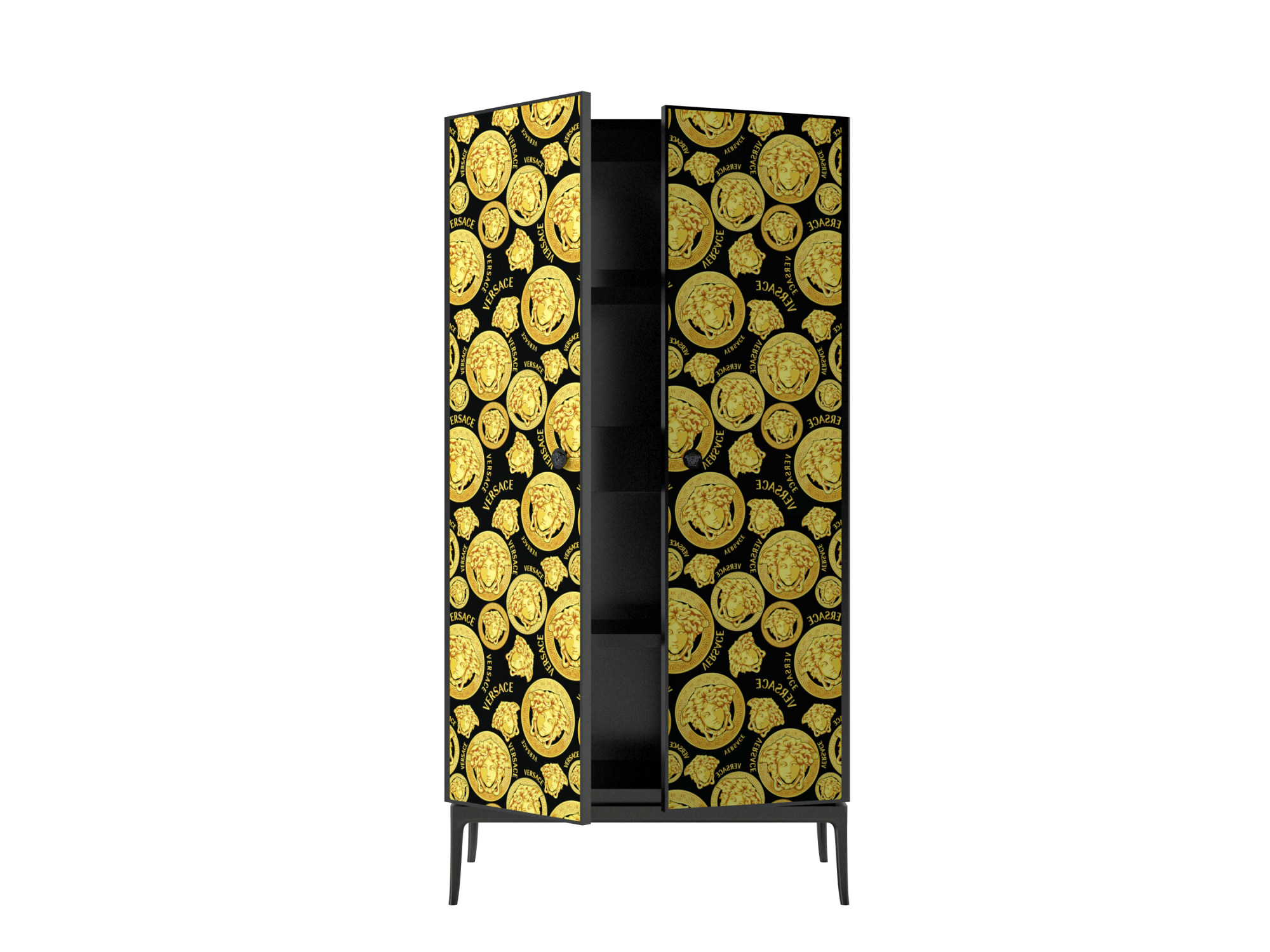 "The goal has always been to make any object – whether it was a dress, an accessory or a piece of furniture – immediately iconic and recognisable. And for me, home is a place of love where the family can spend some time together, where you can express yourself," adds Donatella.
Always armoured in her signature platinum hair, dark eyeliner and sky-high heels, Donatella herself embodies the brand's high-octane mix of glamour, cool and sex appeal. Long a muse for her brother, today she has transformed herself into a formidable figure in the global fashion industry.
"Versace is about strength, individuality and empowering other people. It's about supporting one another and being inclusive. It's about enjoying life! It's pure energy that pulses through your veins," she adds.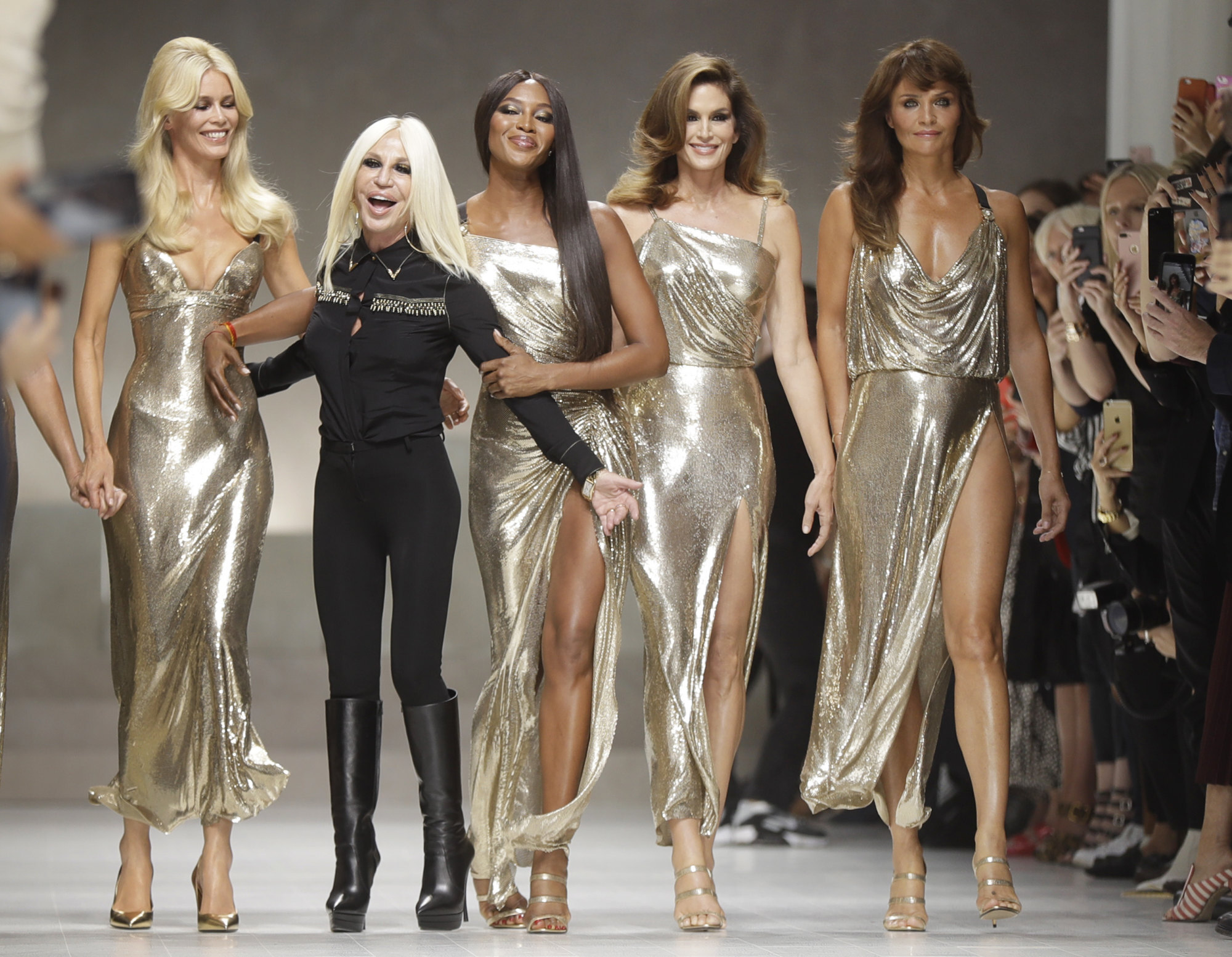 A loud and proud feminist, she launched Medusa Power Talks in 2021, a female-led platform to engage in conversations with women in power. Participants come from all walks of life: black curve model Precious Lee, activist Nialah Edari and actress Indya Moore.
"So much has surfaced in the last few years linking every corner of the globe. So much to reflect upon. We were running when we had to pause. Now is time to look back, meditate, then move forward," says Donatella.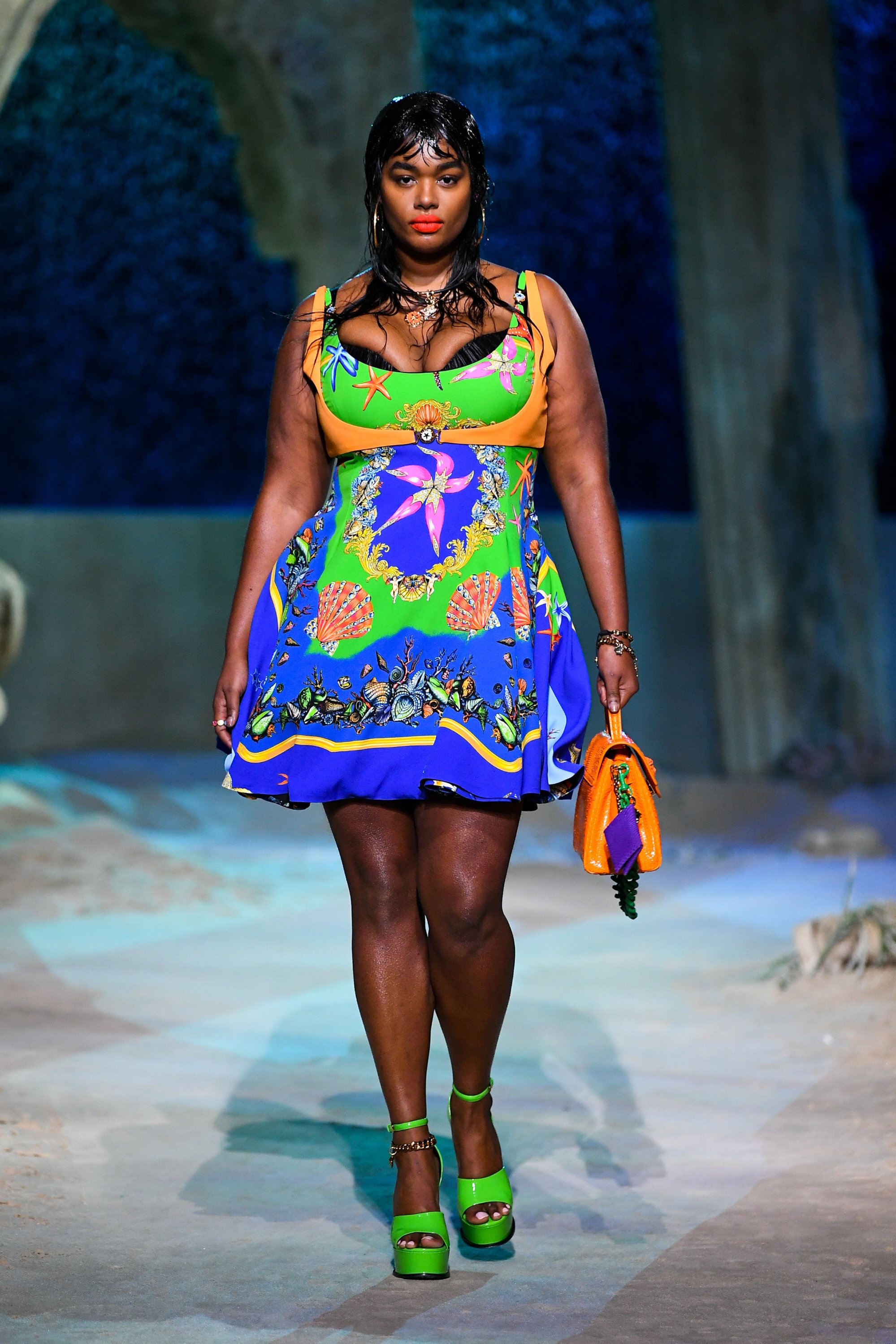 "Many might reconsider the role of fashion in all this. I have certainly thought about it. I believe we now have the chance to make the difference, to positively impact the life of future generations. It is our responsibility to preserve the planet, promote human rights, create the basis for a better life. Fashion has a lot of work to do: it has a powerful meaning that can give voice to ideas and principles for future generations. Not afraid to dare, to provoke, to indulge, to look on the bright side of things, to make a difference."
Turning 67 years old this year, she says work still makes her feel very strong and full of energy. When asked how she juggles the incessant multitasking of life in the bustling fashion industry, she says simply, "The secret is to love what you do."
Milestones
1970s
Studied languages and literature in Florence, Italy, often visiting her brother Gianni Versace in Milan, getting her first taste of the fashion world
1993
Created the Young Versace and Versus lines
1997
Became the artistic director of Versace after her brother's death
1998
Mounted her first haute couture show
2000
Entered the real estate industry with the hotel Palazzo Versace on Australia's Gold Coast; also designed Jennifer Lopez's green Versace dress
2000s
Designed advertisements with celebrities like Madonna, Courtney Love, Christina Aguilera and Demi Moore, increasing company exposure
2009
With Christopher Kane, revived the Versus line

Versace has long been a celebrity favourite – Angelina Jolie, Princess Diana and Cindy Crawford are among the many A-listers who have worn the fashion label's designs
Donatella has helmed the Versace brand and kept it thriving since her brother was killed in 1997, as told in the hit series American Crime Story