5 spectacular sapphire rings from Chanel, Bulgari, Van Cleef & Arpels, Piaget and Chaumet – the blue gemstones anchor high jewellery pieces sparkling in diamonds and gold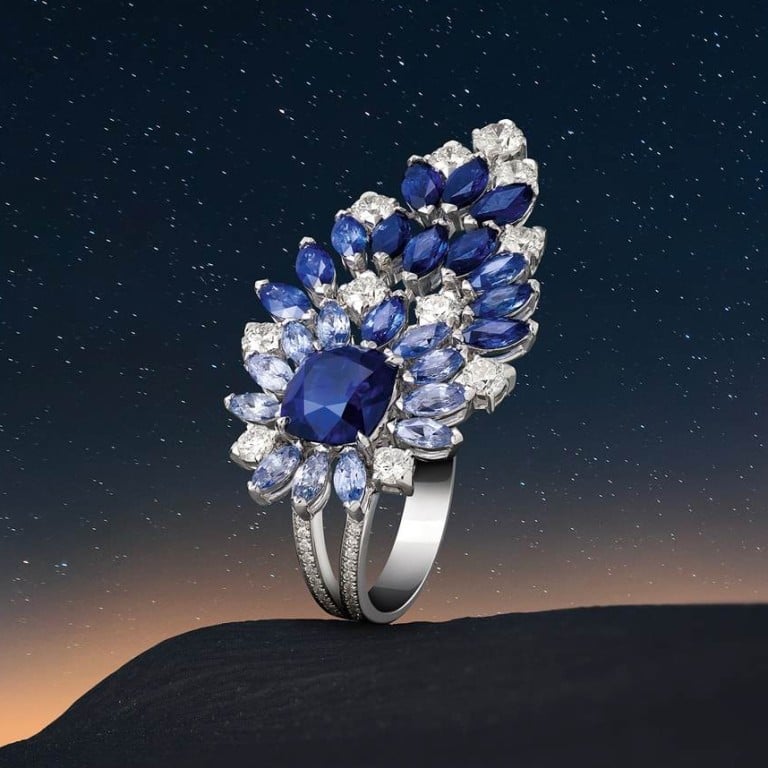 Twinkling like the night sky,
sapphires are mysterious
, serene and stellar. The precious gem comes in a surprising variety of colours including yellow and even black, but it is that particularly brilliant, deep shade of blue that usually springs to mind whenever the stone is mentioned.
Here we have selected an array of rings that show off the gemstone to spectacular effect.
1. Bulgari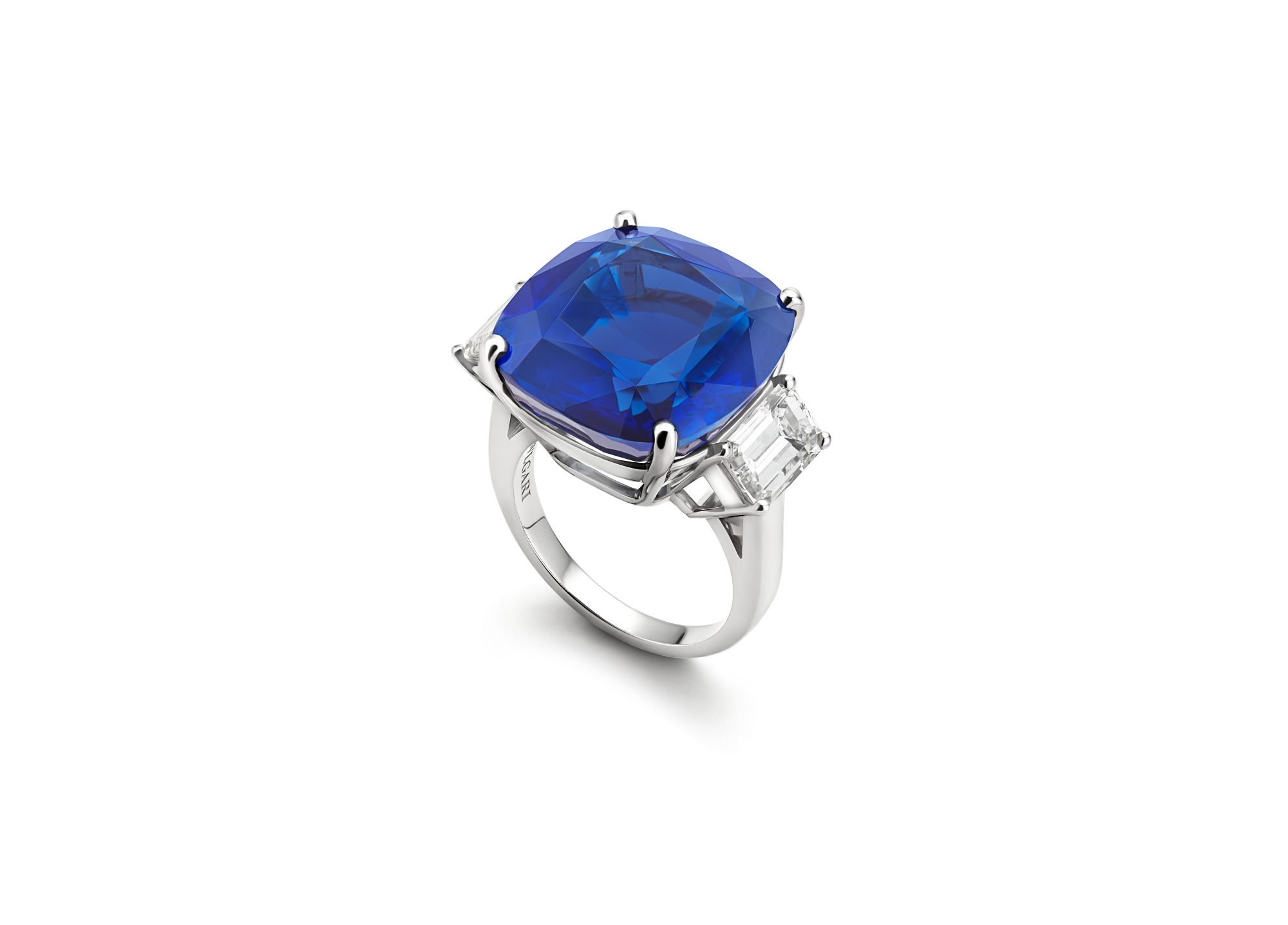 The
Magnifica High Jewellery collection
sources outstanding gems from all corners of the world. This ring features a 29.88-carat cushion-cut Kashmir sapphire, contrasted by two emerald-cut diamonds. Price upon request.
2. Chaumet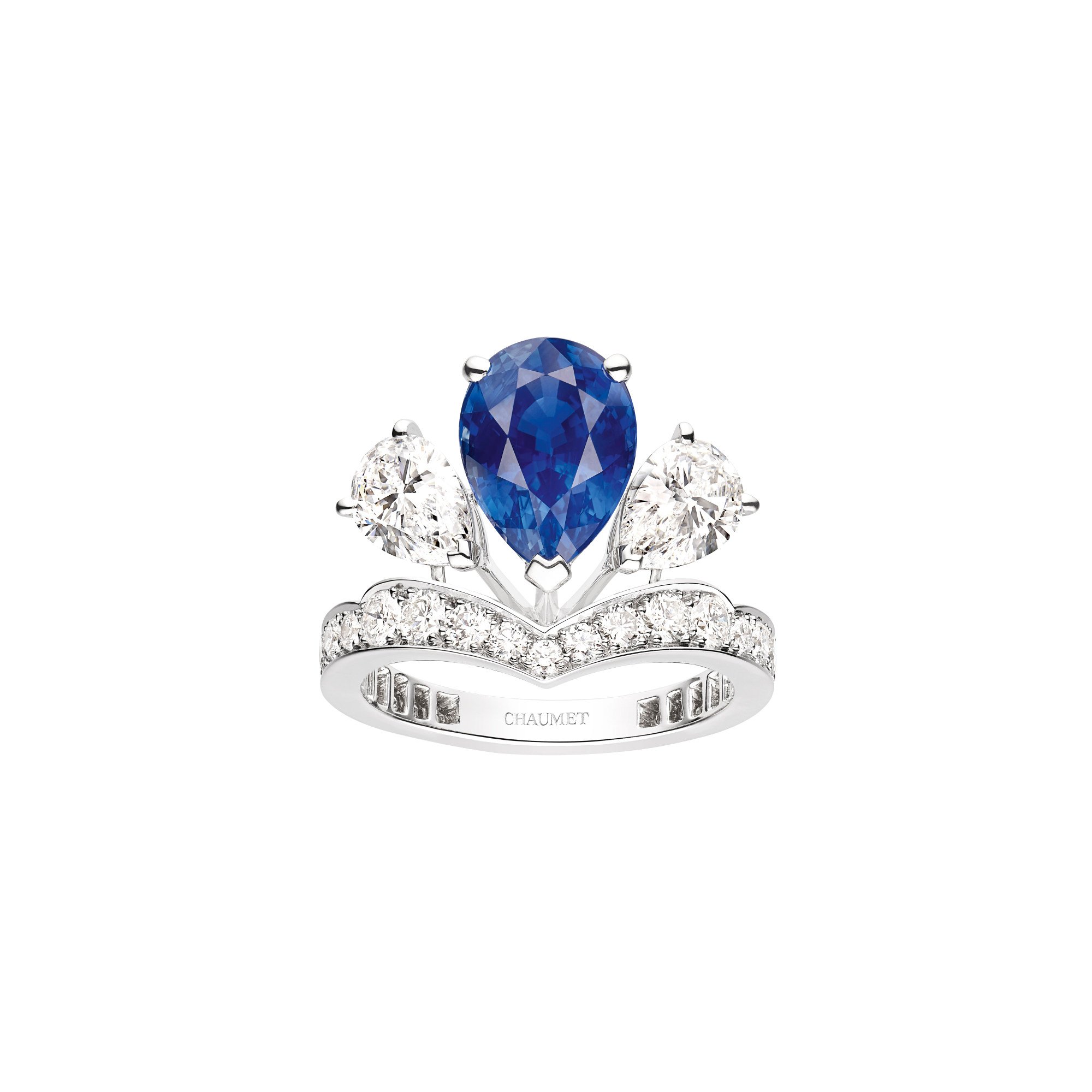 Channelling an air of regality, the Joséphine Valse Impériale Ring nestles a pear-shaped sapphire between two pear-shaped diamonds in a harmonious combination intended to recall the three steps of a stately waltz, US$99,000.
3. Chanel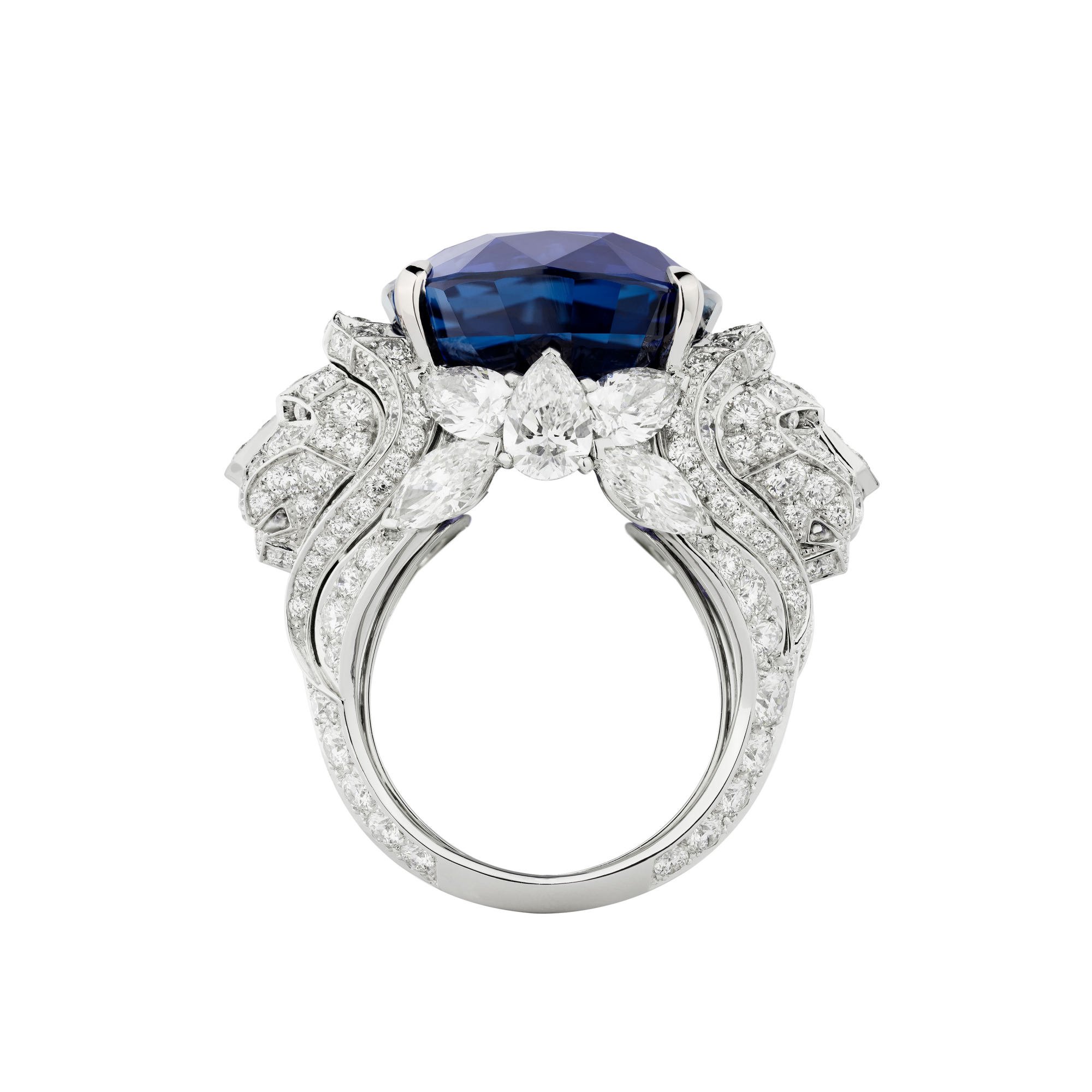 The Lion collection expresses the dynamic spirit of the city of Venice and this Secret ring sees two magnificent lions' heads set in white gold and diamonds sandwiching a cushion-cut blue sapphire, US$1.97 million.
4. Van Cleef & Arpels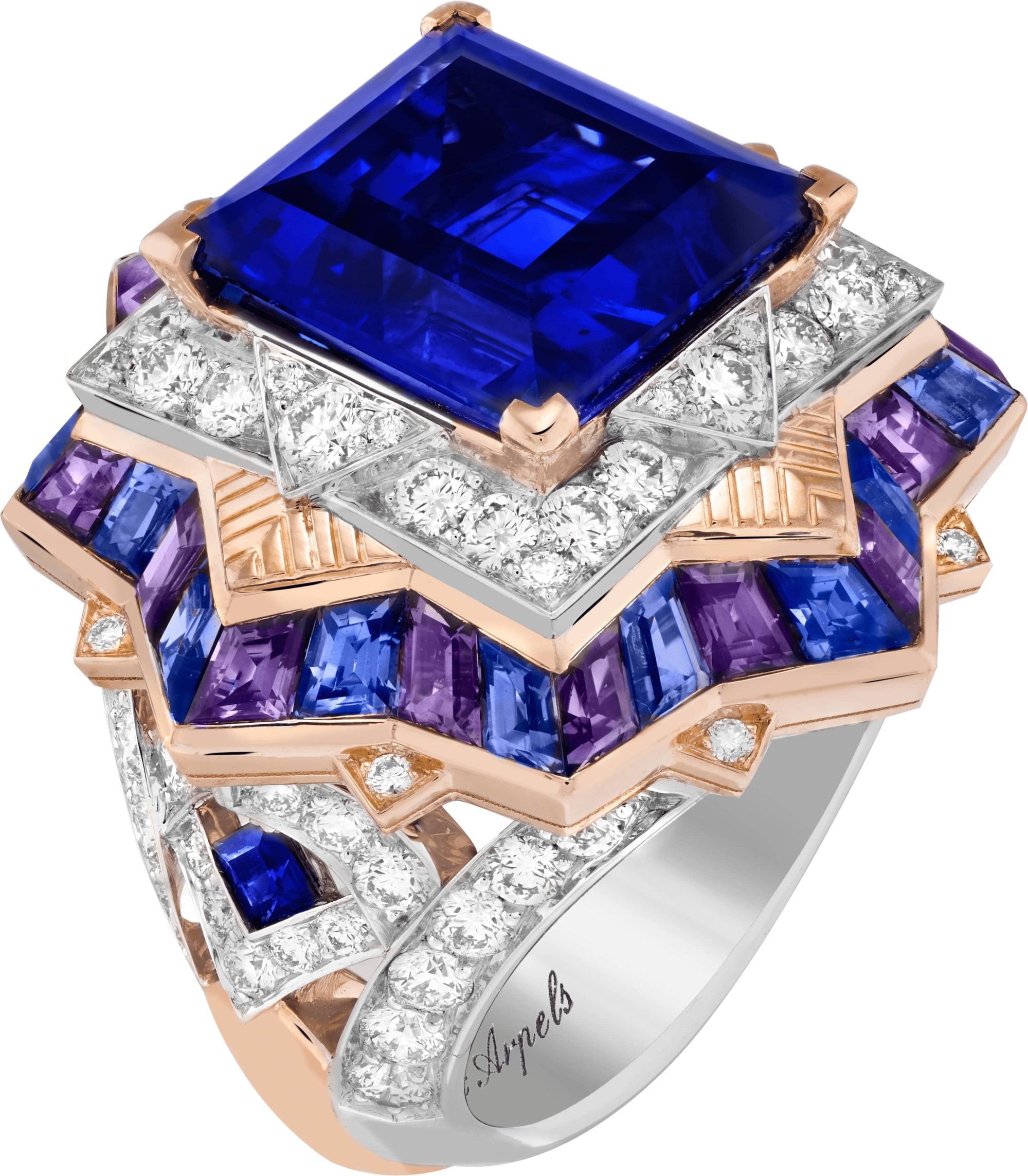 Named after a modern constellation meaning "charioteer" in Latin, the Aurigae ring places an emerald-cut sapphire at the heart of a wondrous collection of blue and mauve sapphires. Price upon request.
5. Piaget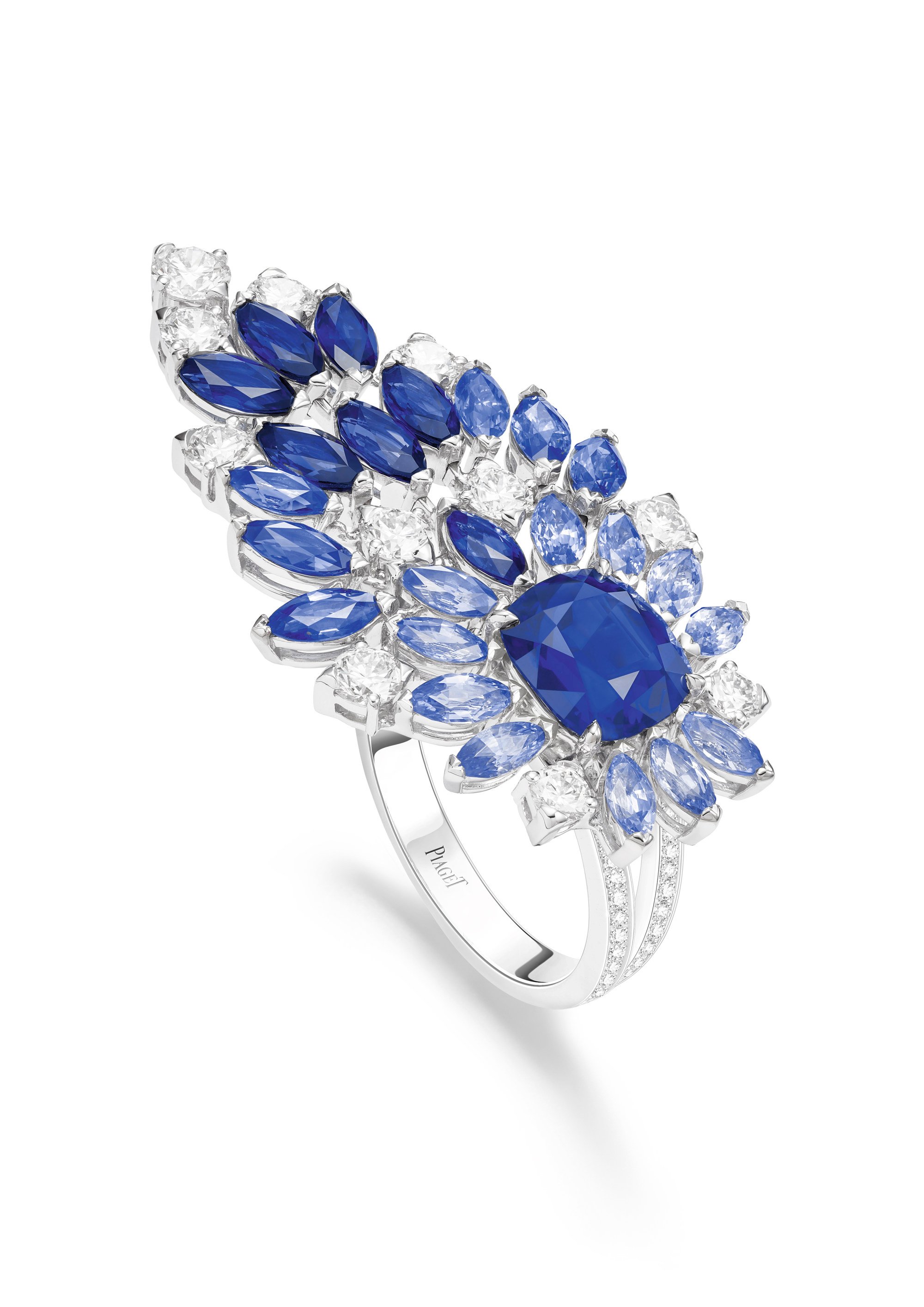 Evoking the Northern Lights dancing across the night sky, this Celestial Ballet ring pulses with a collection of sapphires of different hues. Price upon request.

Chanel's Lion Secret ring features two lion heads set in diamonds, while Bulgari's Magnifica High Jewellery ring flanks a huge sapphire with diamonds too
Chaumet recalls the three steps of a waltz with its Joséphine Valse Impériale, but Van Cleef & Arpels and Piaget's designs were both inspired by the night sky