Why do high jewellery brands find space so inspiring? How Chanel, Van Cleef & Arpels, Louis Vuitton and other maisons craft dazzling designs channelling celestial bodies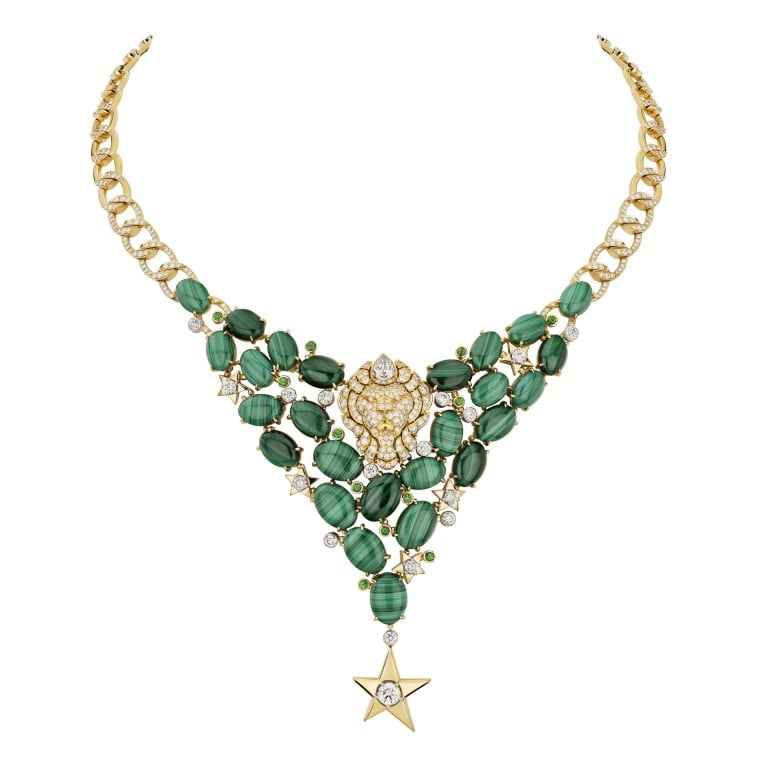 "The spectacle of the starry sky attracts us, envelops us, speaks of infinity, communicates a dizzy sense of the abyss; for, more than anything else, it grasps and calls out to the contemplative soul," wrote Camille Flammarion in his celebrated book L'Astronomie Populaire, conveying mankind's inexhaustible curiosity in the world beyond our planet's atmosphere.
This thirst for astronomical knowledge dates back to a time when human beings' understanding of space was limited to what was perceivable to the naked eye. In lieu of settling for the tip of the iceberg, we filled the gaps with hypotheses and wild imaginings, producing the varied interpretations of science, art and literature.
Luxury labels draw inspirations from these observations, tales, drawings and telescopic images of stars and constellations, to craft majestic high jewellery encrusted with galaxies of gleaming stones and enriched with nebulae of motifs.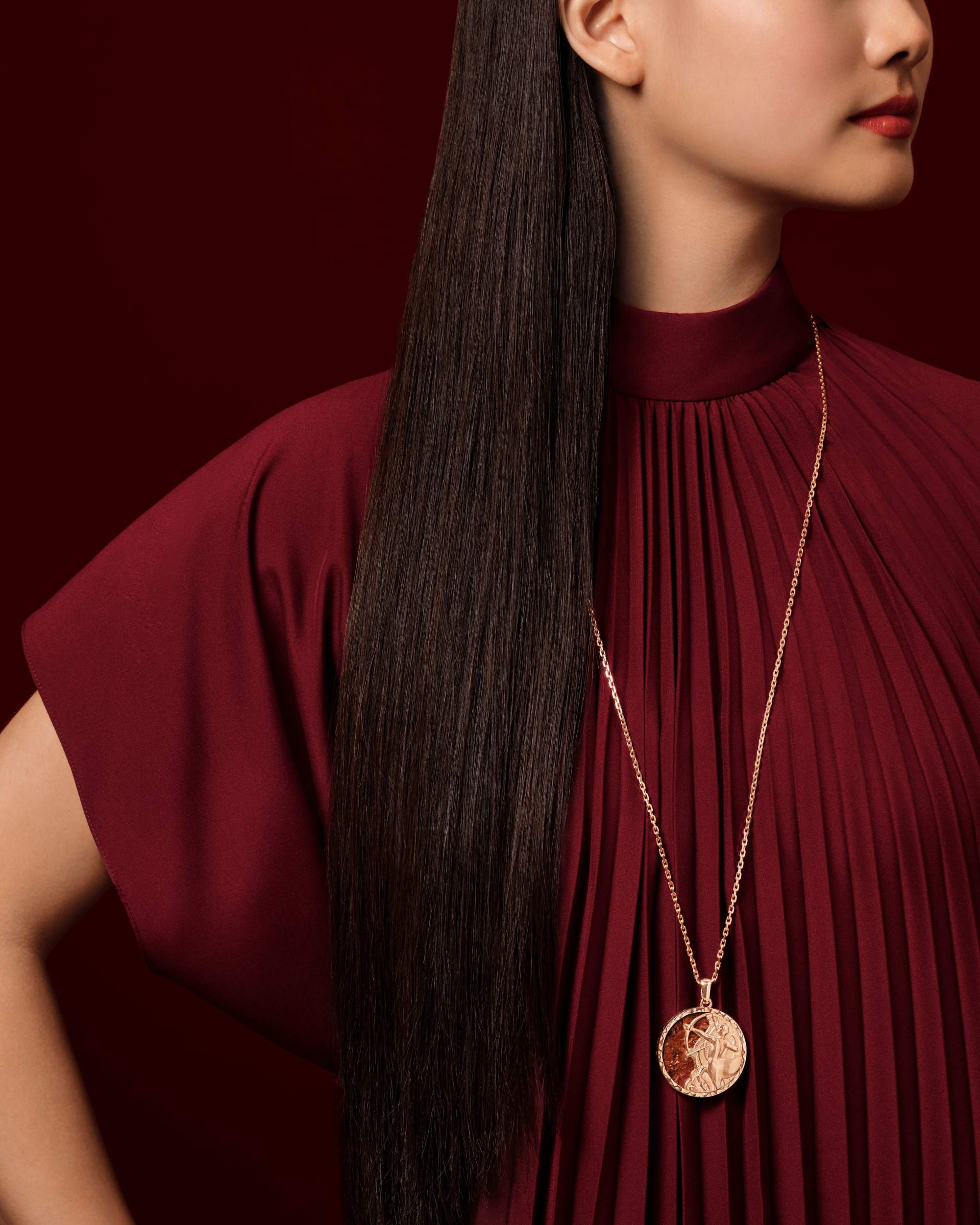 "As a poetic high jewellery maison with a positive vision of life, we constantly take inspiration from universes which symbolise elegance, artistic sensibility and poetry," explains Julie Becker, managing director of Van Cleef & Arpels Hong Kong and Macau.
"There are seven main inspirations which Van Cleef & Arpels holds dear, and are constantly showcasing in high jewellery creations, they are love stories, nature – flora and fauna – dance, luck, couture, imaginary worlds and astronomy."
Van Cleef & Arpels has two collections that demonstrate the difference in approaches to stargazing between ancient and modern times.
An extension of the brand's Poetic Astronomy series, the Zodiaque repertoire consists of jewellery that recreates the symbolism of constellations. The 12 long necklaces pay tribute to the label's Mansarde Ciel Étoilé charm created in 1964, seeing a golden graphic set against a resplendent backdrop.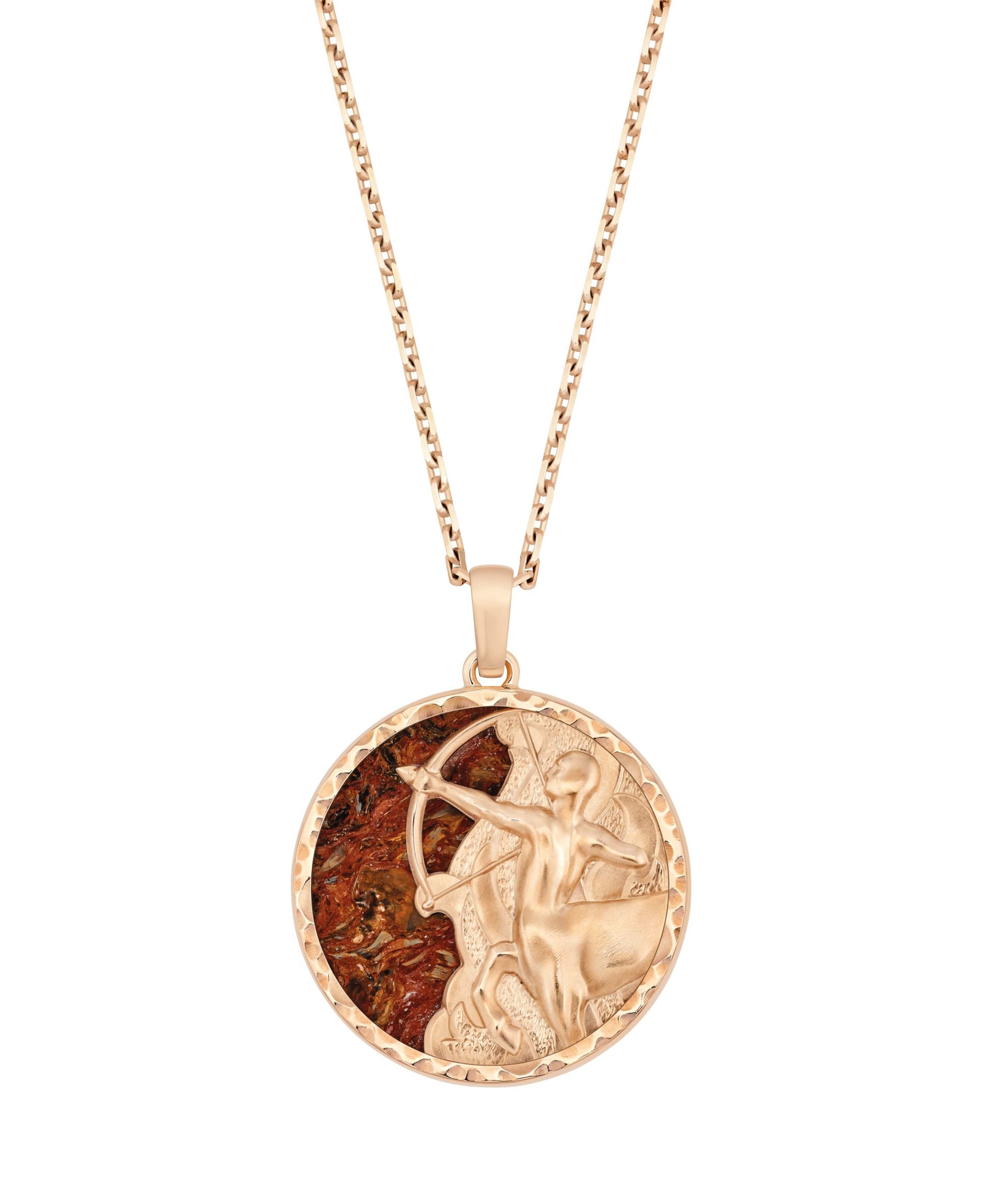 Take the Sagittarii, for instance. A three-dimensional centaur is encircled by a hammered rose gold trim, while the reverse of the round pendant is graced with a cut-out of the bow and arrow. On each side, the brick red, marbled pietersite underlayer is revealed, a nod to the zodiac sign's fire element. Equipped with an adjustable fine chain, each piece from this range is thoughtfully ornamented with a bright-coloured natural stone which pairs well with garments in a darker shade.
Van Cleef & Arpels' Sous les Étoiles assemblage translates recent astronomical photographs of cosmic landscapes into 150 intricate high jewellery creations characterised by a strong impression of movement to celebrate the theme's eternal and evocative power.
A representation of the passage of Halley's comet, visible from Earth every 75 years, the homonymous necklace is bedecked with a pear-shaped fancy yellow diamond as the celestial body's head. Its tail is a stream of variously cut yellow and white diamonds following the curve of the wearer's neck to suggest an orbital motion. Fine bands of yellow gold radiate from the generously sized gem of 11.29 carats to replicate the luminosity of the comet as illustrated in the fresco The Adoration of the Magi by Giotto di Bondone.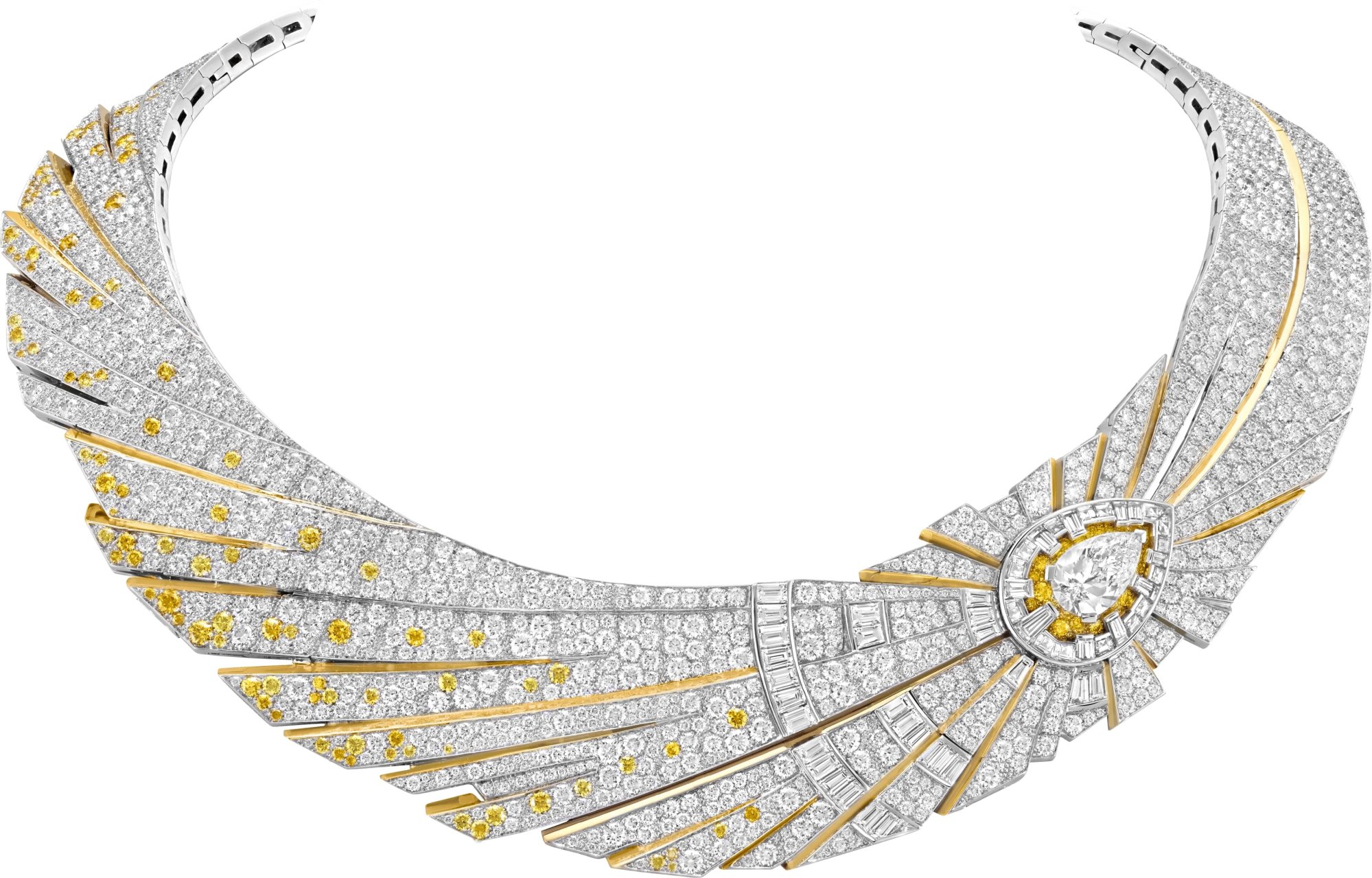 Staying true to Van Cleef & Arpels' transformable style, the centre stone of the necklace can be detached and positioned on a ring with a similar aesthetic, while the maison's designers also offer wearers an option to add a remarkable 3.26-carat DFL diamond atop the eye-catching centrepiece diamond for even more sparkle.
The recent release of its Poetry of Time collection, unveiled at
this year's Watches and Wonders fair
, demonstrated the application of its jewellery-making to the world of intricate horology. The Planetarium Automaton takes inspiration from the solar system and is an extravagant elaboration of the Planetarium wristwatch. Each planet is adorned with its own stellar selection of gemstones, from Mercury's white gold dusted with diamonds, sapphire and moonstone, to the sun, comprised of 500 yellow diamonds set on gold stems within a structure of yellow gold, yellow sapphires and spessartite garnets.
"Our selection of Pierres de Caractère – exceptional gems that instil emotion – and the savoir faire of its Mains d'Or, the virtuoso craftsmen of Van Cleef & Arpels' workshops, have given birth to jewellery and watchmaking collections redolent of enchantment," says Becker.
Chanel's contributions to this trend are inherently personal, owing to the significance of lions throughout the life of its eponymous founder. Born under the Leo zodiac sign, Gabrielle "Coco" Chanel moved to Venice in 1919 after the devastating loss of her partner, Boy Capel, where, under the watchful eye of the Lion of Venice, she found inspiration once more. The lion can also be seen etched into the buttons of her iconic tweed suits.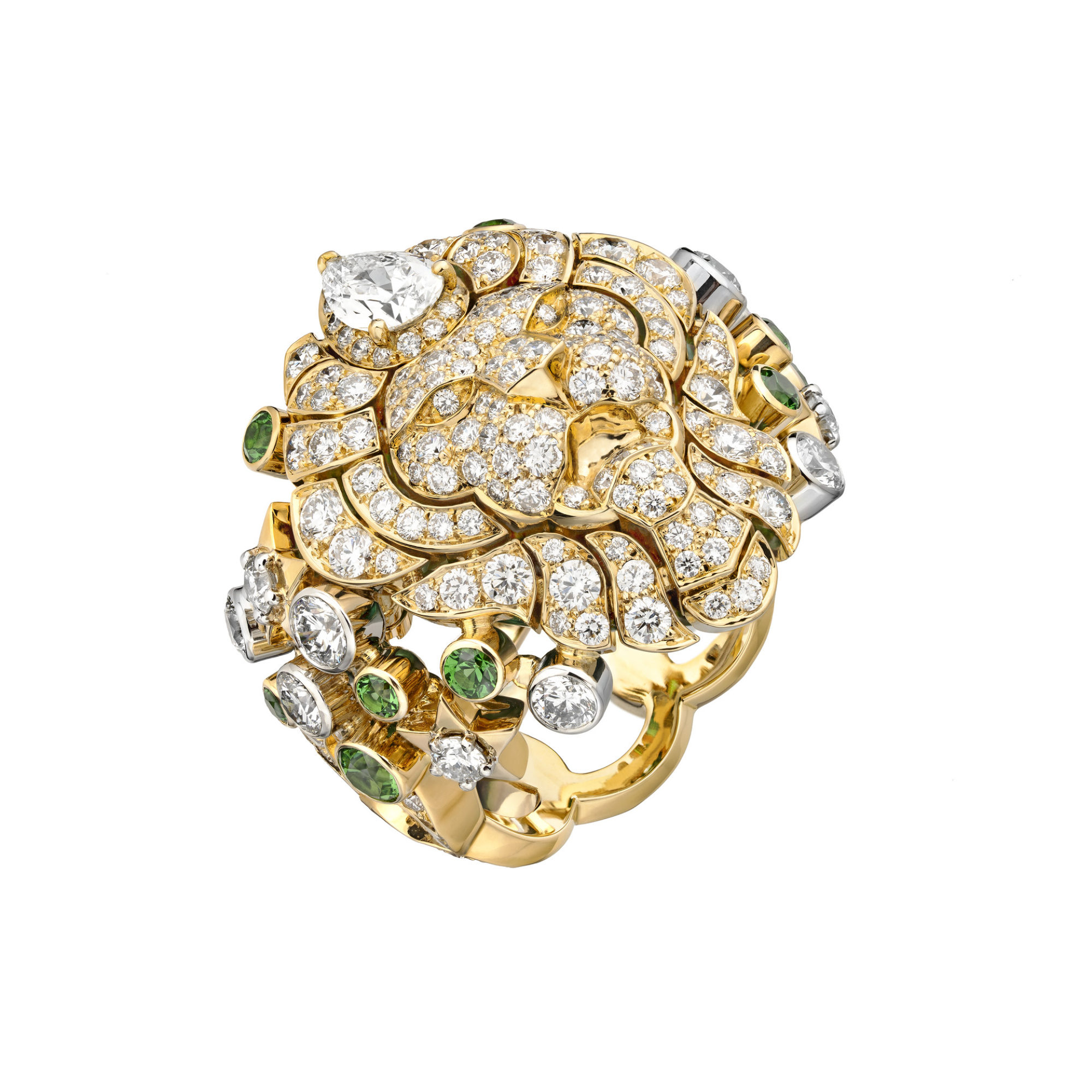 A symbol of hope, strength and protection, the lion became the spirit of Chanel's high jewellery line. One grandiose necklace captivates with an engrossing lion motif sculpted from exquisite rutilated quartz that sits between bejewelled strands, while its paw rests on the diamond star, as if having the universe in its hands. With an 18k gold map of the Leo constellation embedded in the beast's crystalline body, the mystical parure encompasses a profusion of shimmering stars embellishing the links and tassels that culminates in a cushion-cut yellow diamond weighing 32 carats, commemorating the birth of the maison's first-ever high jewellery collection in 1932.
Louis Vuitton's Bravery high jewellery assemblage is another anecdotal illustration of the trend. In celebration of the 200th anniversary of the eponymous founder's birth in 1821, the French luxury house launched 90 sui generis pieces of high jewellery laden with its signature detailing, to retrace the courageous teenager's cross-country adventure from Jura to Paris, as well as his artistic journey in becoming a legendary trunk-maker.
Honouring Vuitton's birth on August 4, 1821, the La Constellation d'Hercule necklace makes reference to the Hercules constellation that only appears at that time of the year. A nebula of glistening gemstones, tanzanites and tsavorites reflect light onto the mesmerising opal and tanzanite cabochons to highlight its grandeur. Reminiscent of how trunks were carried in the past, a fluid, rope-like cord encircles the neck, speckled with lustrous brilliant-cut diamonds.
Holding a special place in the hearts of creators who believe in their supernatural influence, these celestial bodies have inspired works of art, science and literature, and are now transposed into high jewellery by expert gemologists and craftsmen, placing a glint of the heavens right before our eyes.

High jewellery houses often look to the night sky for inspiration, or to works of art and science through the ages with similar themes – like Camille Flammarion's L'Astronomie Populaire
Van Cleef & Arpels' Zodiaque collection recreates the constellations while its Sous les Étoiles range includes a diamond necklace channelling Halley's comet