What are 2022's top engagement ring trends? Cartier's diamond halo designs, Graff's bespoke settings – and the always classic three-stone ring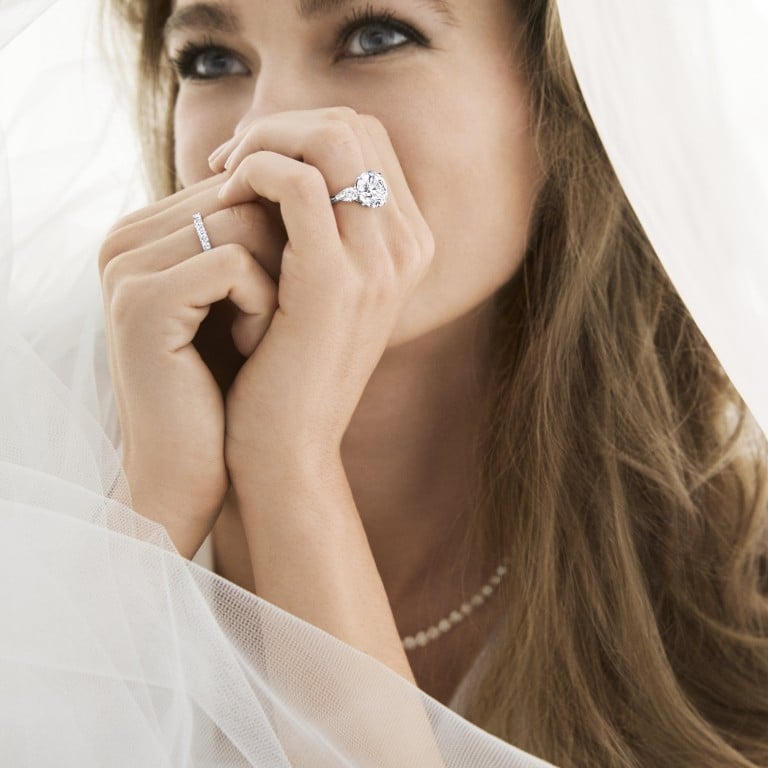 An
engagement ring
is one of the most significant purchases in a person's life, signifying unity and the start of a new chapter. This year, more couples are in search of statement rings full of personality, but timeless classics have far from been relegated to the past.
"A timeless engagement ring setting is what we call a three-stone ring," explained Ronald Abram, of the eponymous Hong Kong jewellery house. Featuring a central diamond and two side stones, "it has historically been the most timeless setting because it creates a perfect sense of balance and harmony".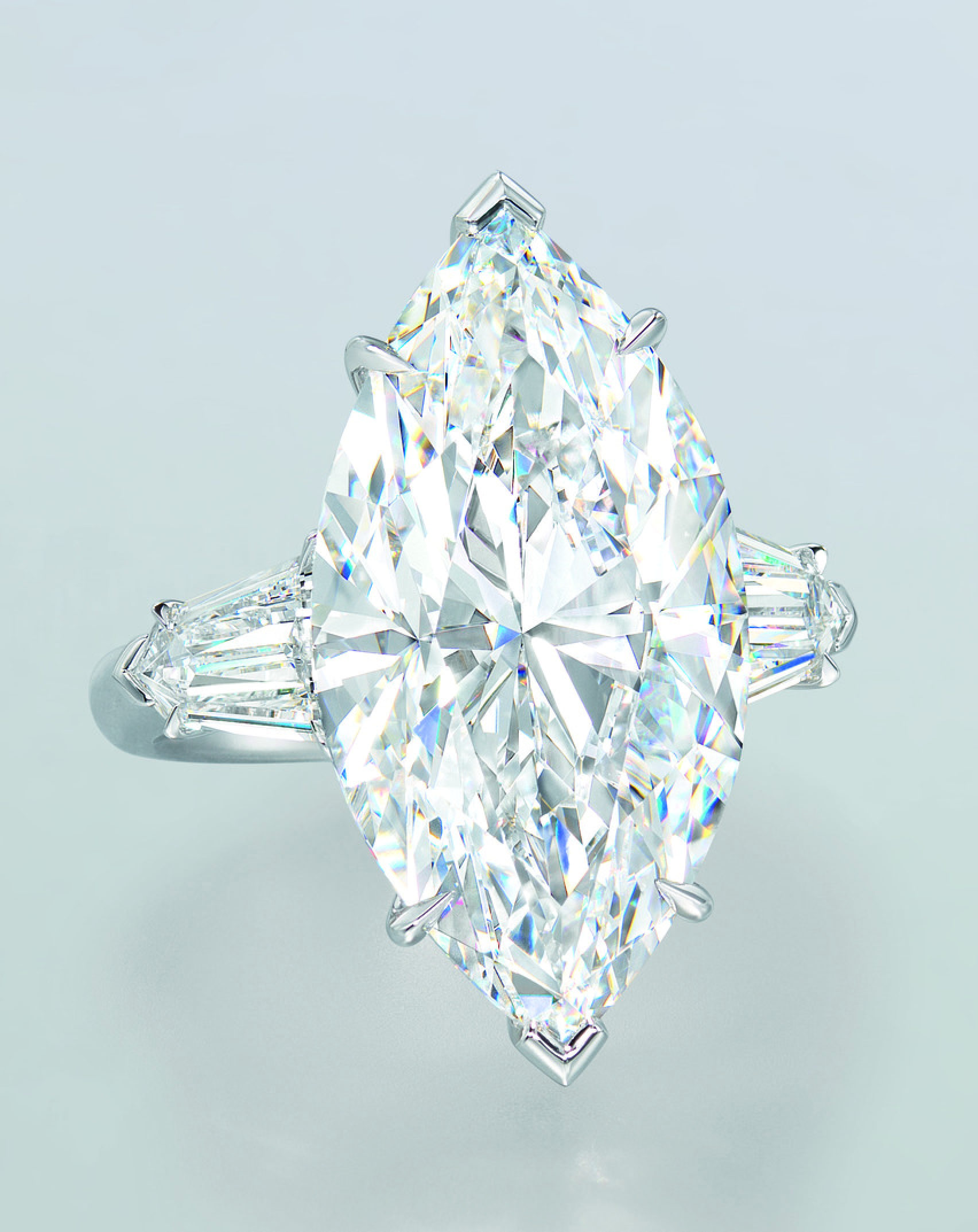 While by no means new,
romantic styles
such as
toi et moi
rings have grown in popularity. Translating as "you and me", the style features two centre stones to symbolise the happy couple. Its history dates back to the 18th century, when Napoleon Bonaparte gifted a
toi et moi
ring to his future wife, Josephine. Fine examples of the style include a ring that just fetched close to US$140,000 at Sotheby's April auction which combines yellow and brown diamonds – both weighing 5.85 carats – in a swirling design.
Unsurprisingly, romantic styles continue to grow in popularity, enabling couples to share their stories and bring their uniquely personal romances to life. "Our romantic rings are mostly bespoke designs. What makes them romantic is that there is a sentiment or mood which our client would like to express with the jewellery," explained Abram.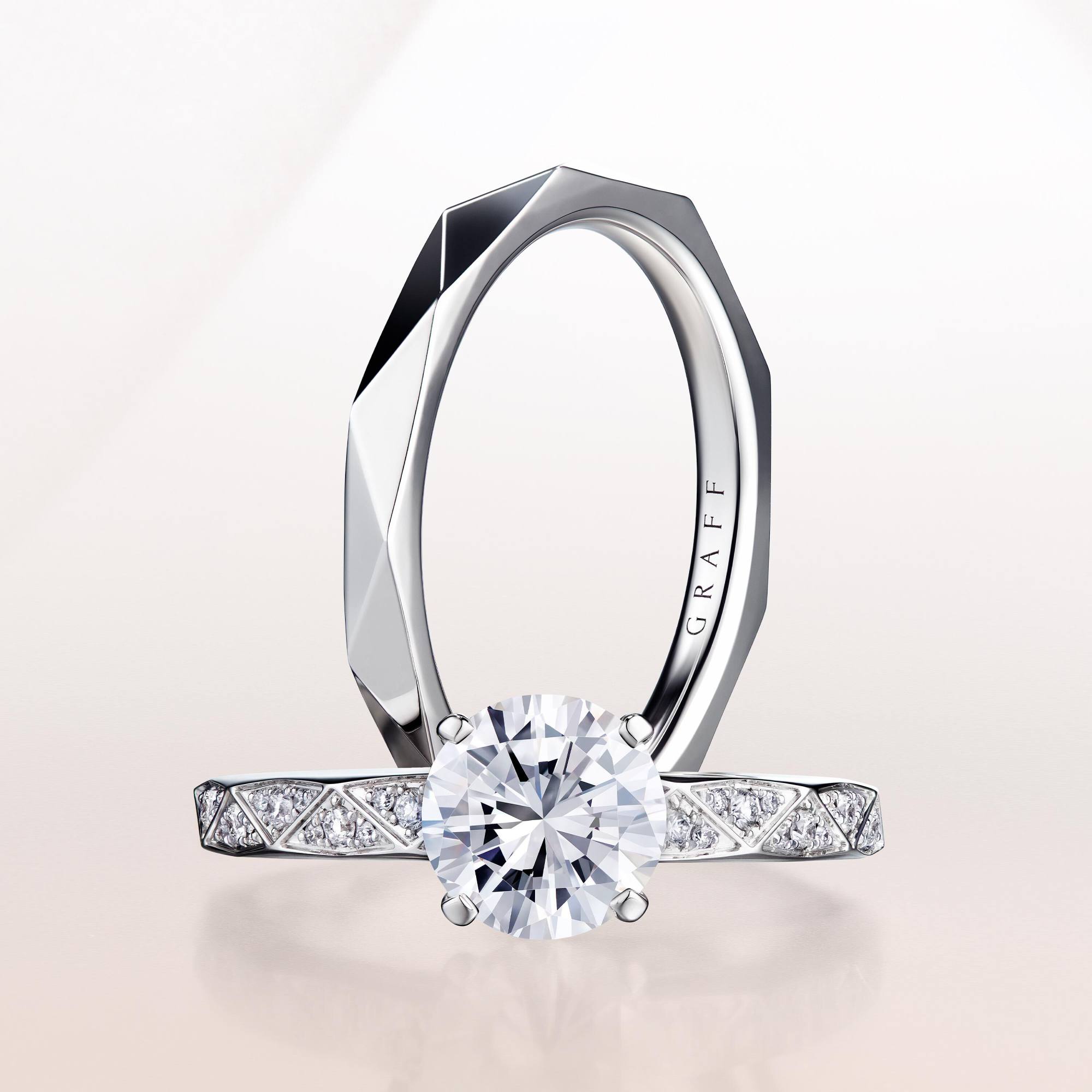 Luxury jewellers and diamond specialists Graff echo this sentiment. In 2020, it released a collection of seven exclusive engagement ring settings, each with a tale to tell. Promise, Flame, Constellation, Paragon, Legacy and Icon draw their names and shapes from famed diamonds, while the signature Laurence Graff setting, with a
round brilliant-cut
central stone, allows the quality and craftsmanship of a simple, elegant design to speak for itself.
Splashes of colour
are expected to continue to shine this year too, with a report by luxury e-commerce site 1stdibs pointing to the expected prominence of yellow diamonds and emeralds in particular.
At Christie's, a staggering 17.80-carat emerald ring by Chaumet is estimated to fetch US$675,000 when it goes under the hammer this season.
Graff, renowned for its work with yellow diamonds, delivered a 12.5-carat radiant-cut centre stone framed by heart-shaped white diamonds.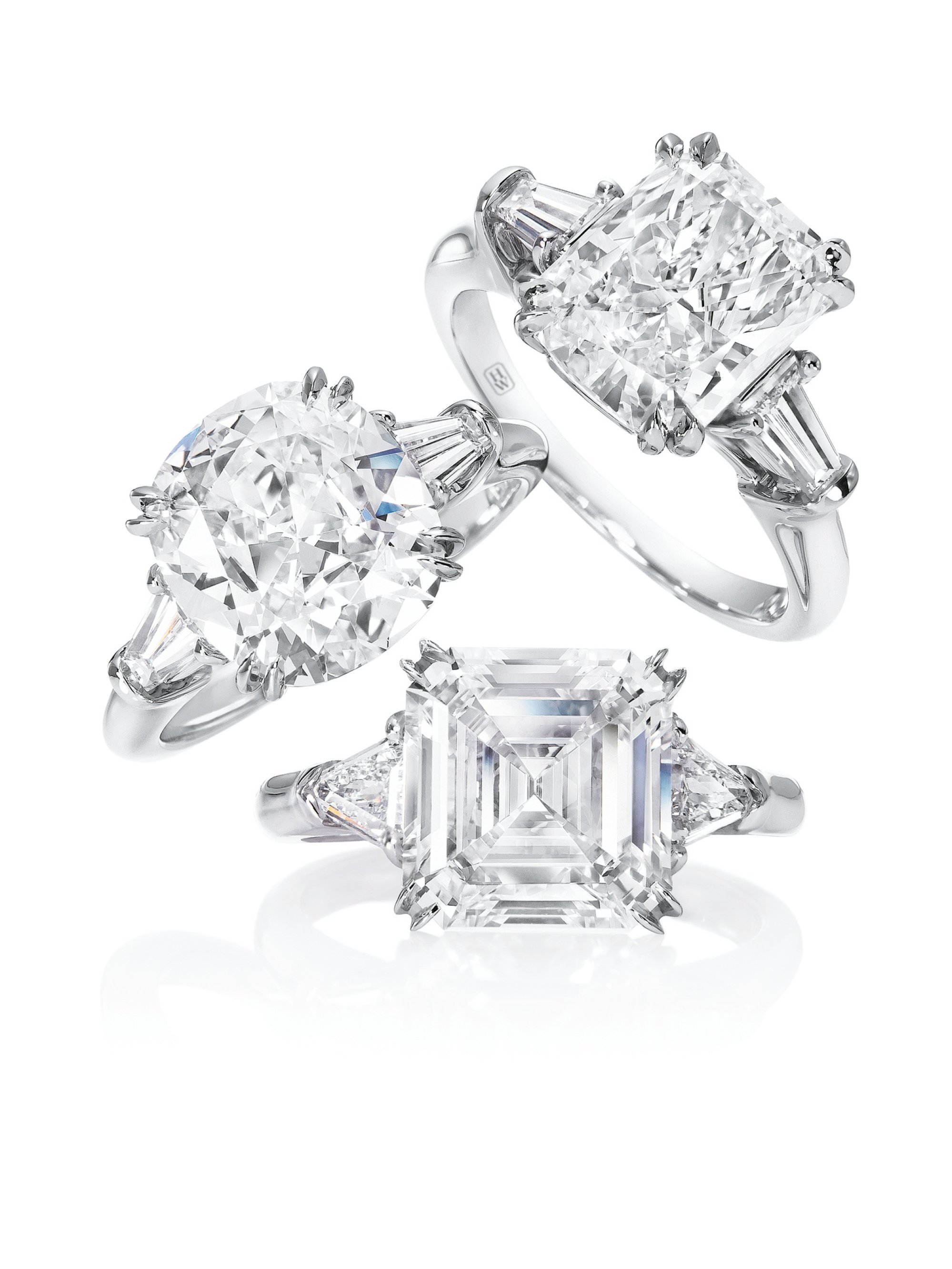 Moussaieff clearly decided more is more with a vibrant 10.92-carat oval-cut yellow diamond ring, ringed by smaller stones of the same type.
Beyond settings and colours, there has also been a shift of interest in the shape of engagement ring stones. De Beers' emerald cut remains one of its signatures, while oval and cushion-cut also remain popular. Adding a halo of diamonds to an oval-cut diamond was the design of choice last year, and is expected to remain popular throughout this year. Cartier, for instance, has no shortage of oval-cut rings, including a 5.99-carat, oval-cut diamond ring, encircled by a halo of – what else? – diamonds.

Couples are interested in romantic toi et moi styles, colourful gems and unique stone shapes for their wedding plans – but classic three-stone rings are still relevant today too
A 17.80-carat emerald ring by Chaumet is expected to fetch over half a million at a Christie's auction while De Beers' emerald cut remains one of its signatures