Why rare gems are breaking records at auction in Hong Kong: Christie's and Sotheby's natural coloured jewels are raking in millions, including a vivid blue diamond that fetched US$57.47 million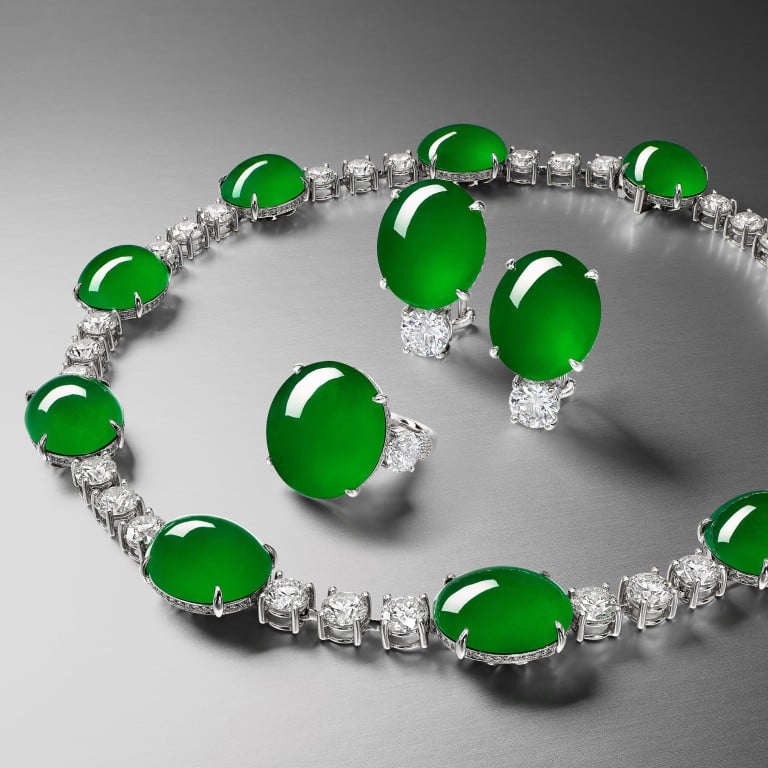 The record-breaking prices for top lots at recent high jewellery auctions in Hong Kong highlight the resilient demand of the ultra rich for extremely rare gemstones, particularly natural fancy-coloured diamonds.
At Sotheby's Hong Kong auction in late April 2022, an intense eight-minute bidding battle culminated with the successful sale of the De Beers Blue, a 15.10-carat step-cut fancy vivid blue diamond, of internally flawless clarity grade. The rare gem fetched almost HK$451 million (or US$57.47 million, easily exceeding the presale estimate of US$48 million).
According to Sotheby's, the stone was cut from an exceptional rough diamond found in April 2021 and was the largest vivid blue diamond ever to appear at an auction. Its record price showed once again how
Asia is a key market
for extremely rare, natural fancy-coloured diamonds of exceptional quality.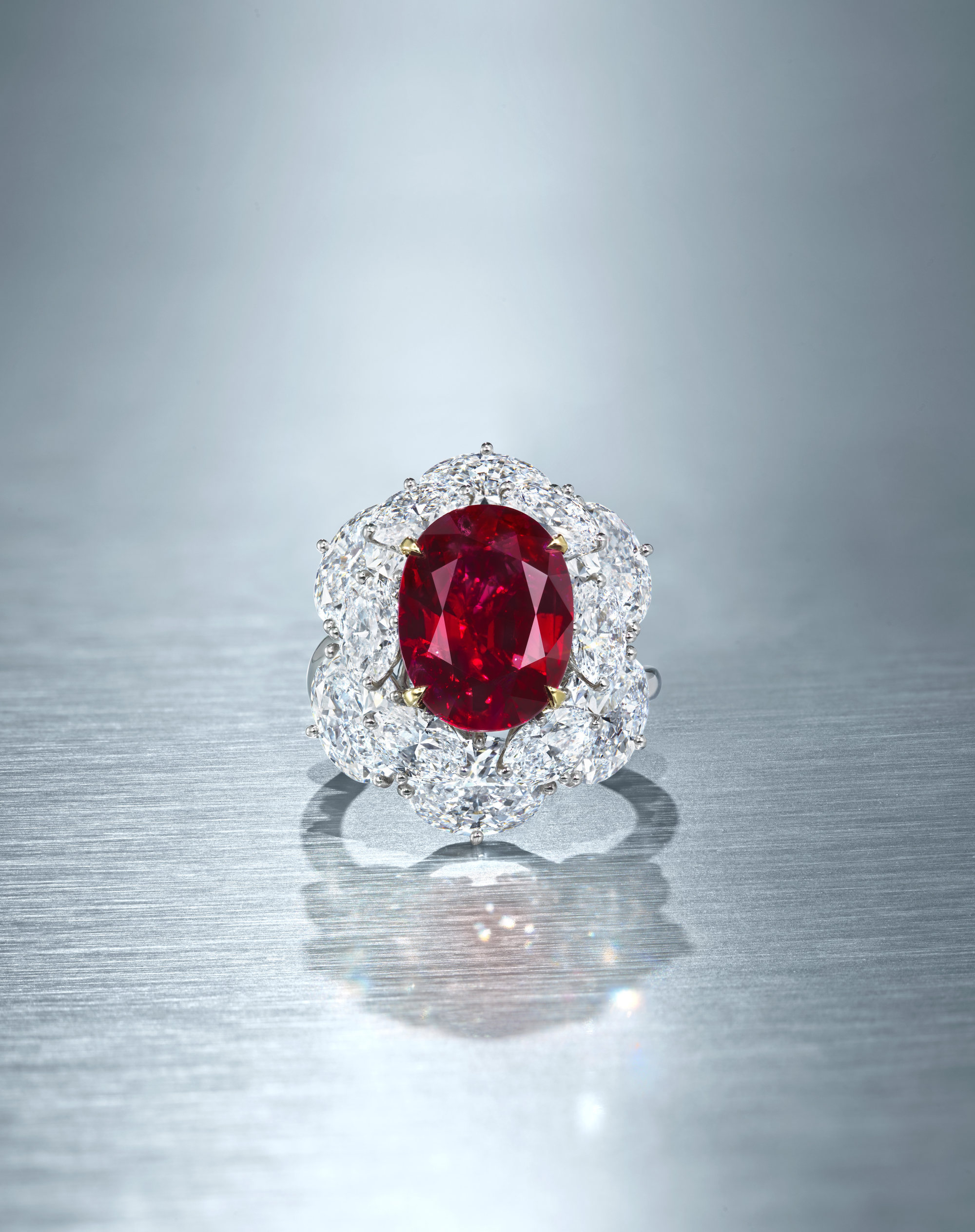 Besides there being high-profile collectors of such top-grade stones in Hong Kong – such as billionaire businessman Joseph Lau who spent US$76 million on two diamonds in 2015 – sales of these highly coveted diamonds also seem to be insulated from the overall global economic situation. Whenever these rare diamonds are offered at auction, they invariably become the target of intense bidding and fetch record prices. The sustained demand for these diamonds, coupled with their strong prices, has made them the ideal items for wealthy individuals wanting to diversify their assets.
The most sought after fancy-coloured diamonds also include
those in vibrant pink
. At Christie's "Hong Kong Magnificent Jewels" auction in May 2021, all the attention was focused on the largest purple-pink diamond ever offered at auction – the 15.81-carat Sakura diamond which fetched a record-breaking HK$223.4 million (or US$28.5 million). That broke the record auction price set by a 14.8-carat fancy vivid purple-pink diamond named The Spirit of the Rose, which sold for more than US$25.6 million at Sotheby's in Geneva in November 2020.
The other top lots with fancy-coloured diamonds sold at recent Hong Kong auctions include a pair of earrings set with two fancy vivid blue diamonds in modified pear-shape and brilliant cut, of 3.06 and 2.61 carats respectively, complemented by pear, oval and round white diamonds. The earrings fetched HK$57.85 million (US$7.3 million) at Christie's Hong Kong auction in November 2021.
In the same month, at Sotheby's "Magnificent Jewels: Part One" auction, the top lot was a ring set with an exceptional 3.01-carat fancy vivid blue diamond, complemented with fancy pink and fancy intense pink diamonds. It sold for HK$35.02 million (US$4.5 million).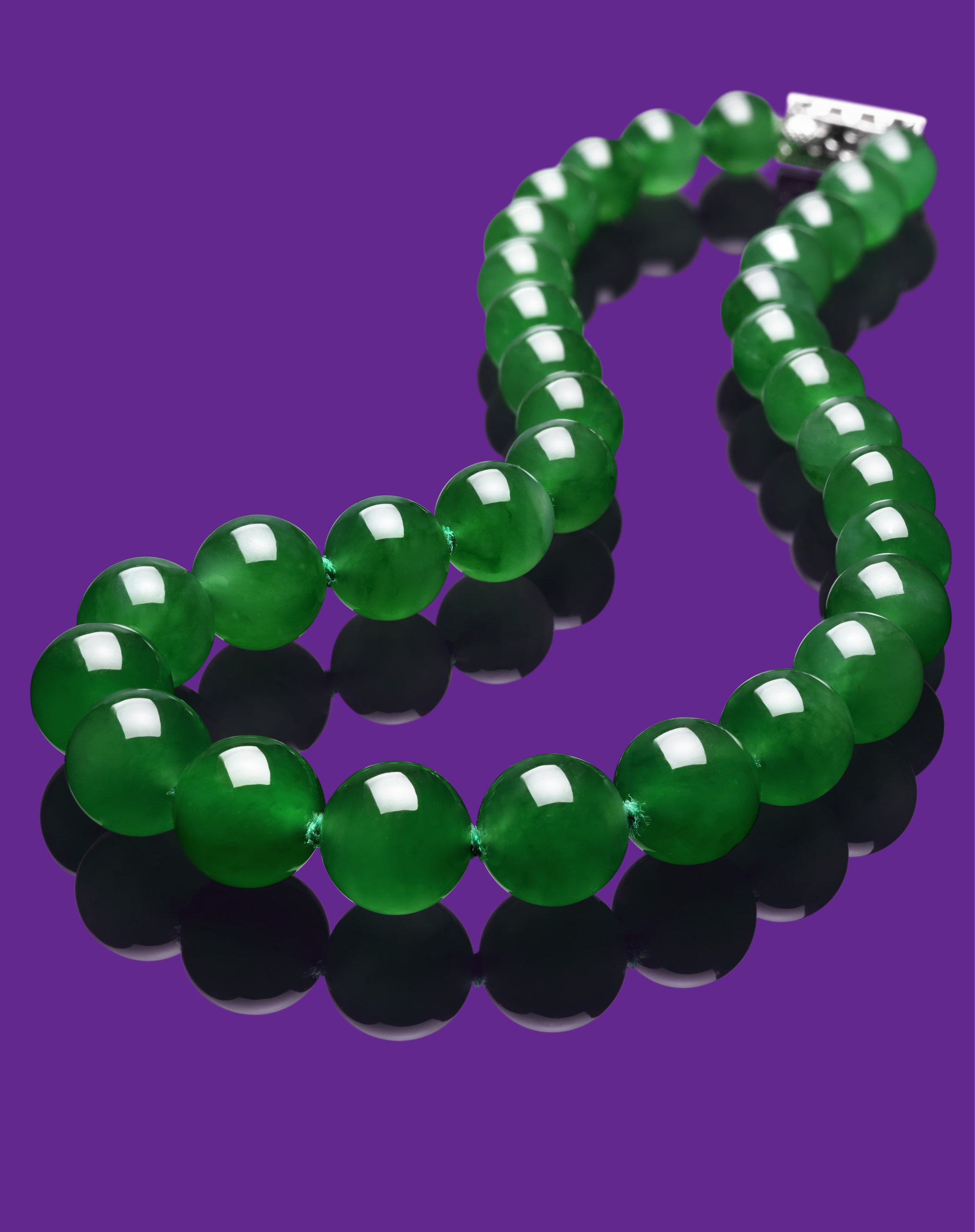 Alongside fancy-coloured diamonds, jadeite pieces of the finest quality always attract intense bidding at auctions in Hong Kong. At the April 2022 Sotheby's auction, a very rare imperial green jadeite and diamond parure was sold for HK$46.35 million (US$6 million). The jewellery set, consisting of a necklace, earrings and a ring, features a total of 13 highly translucent, emerald green oval cabochon pieces, accented with diamonds.
On May 23, the star lot of the Christie's "Hong Kong Magnificent Jewels" auction is an exceptional necklace of jadeite beads, ranging from 12.3mm to 15mm in diameter, in perfectly matched colour, texture and translucency. The piece's price estimate is HK$55-85 million (US$7-10.8 million).

As high-net-worth individuals seek to diversify their assets, jewels are an attractive investment – especially in Asia, which is emerging as a key market
The 15.10-carat De Beers Blue just fetched US$57 million, while billionaire businessman Joseph Lau splashed US$76 million on two diamonds in 2015